Ayam Goreng Kalasan from Kalasan Restaurant Plaza Medan Fair
---
---
Some time ago, my wife and I went to Plaza Medan Fair, one of the big malls in my city. My wife is planning to replace her iPhone because, her old iPhone has been damaged. We shopped around and finally got the iphone he wanted. We waited a long time to complete the iPhone purchase transaction, moreover the process of moving the data took quite a long time and made us hungry.
I took my wife to find a restaurant or place to eat, because I felt that my stomach was starving and I was afraid that my stomach ulcer would recur. We wandered around for a bit, and decided to find a restaurant with a menu and fast service. Finally, we chose to have lunch at Kalasan Restaurant.
---
---
Kalasan Plaza Medan Fair Restaurant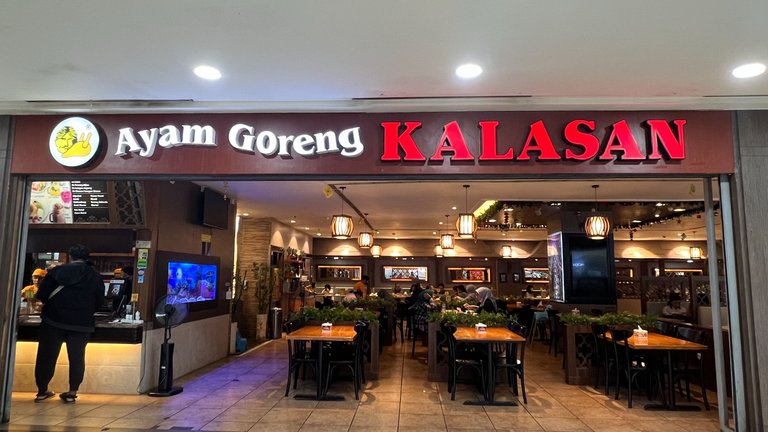 Kalasan Restaurant is one of the famous family restaurants in Indonesia. This restaurant also has many branches in every city in Indonesia. You could say that Kalasan Restaurant is the comfort food for Indonesians, especially parents and families who come to Plaza Medan Fair – Medan City.
Kalasan Plaza Medan Fair Restaurant uses a fairly large area and fast and warm service. Kalasan Restaurant uses the concept of a family restaurant with a classic Javanese style, which is very clean, quiet and also very friendly.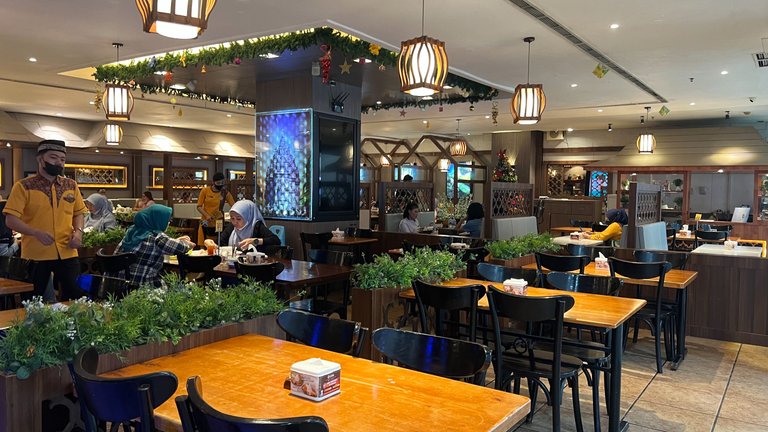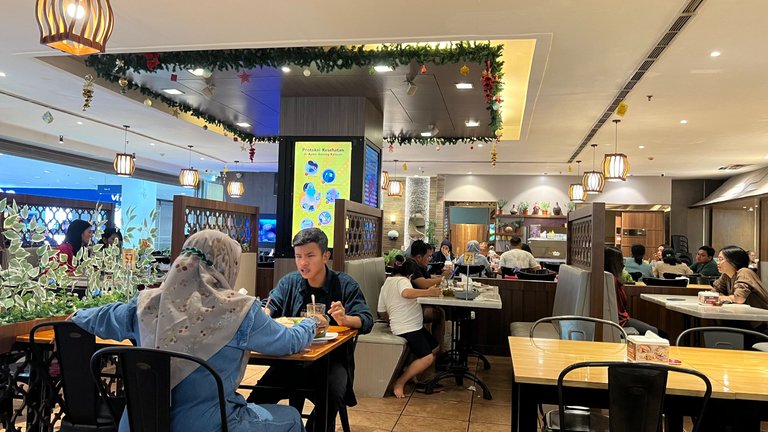 In this restaurant, there are dozens of tables with a four-seater arrangement, which means that visitors to this restaurant always come in groups of more than two people. When I came to this restaurant, the visitors of this place are also very crowded.
---
---
Ordering System and Menu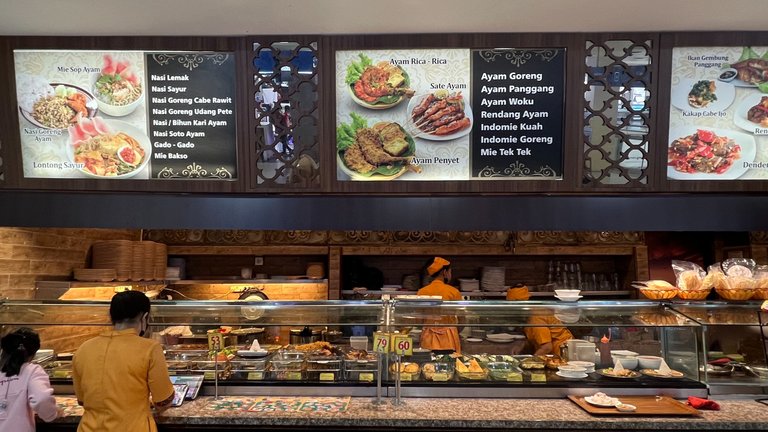 For the ordering system at this restaurant, there are two ways that we can choose. First, we can find a seat, then ask the waiter for the menu and order the menu and pay for all our orders at the cashier. This method is suitable for Kalasan Restaurant visitors who come with more than four people, especially when the majority of visitors are parents.
The second way to order is to order the menu directly at the cashier. This way is preferred by the customers of this restaurant and I also choose that way. When it comes directly to the cashier, we can see a variety of fast food menus from this restaurant. Everything looks very appetizing and appetizing to me.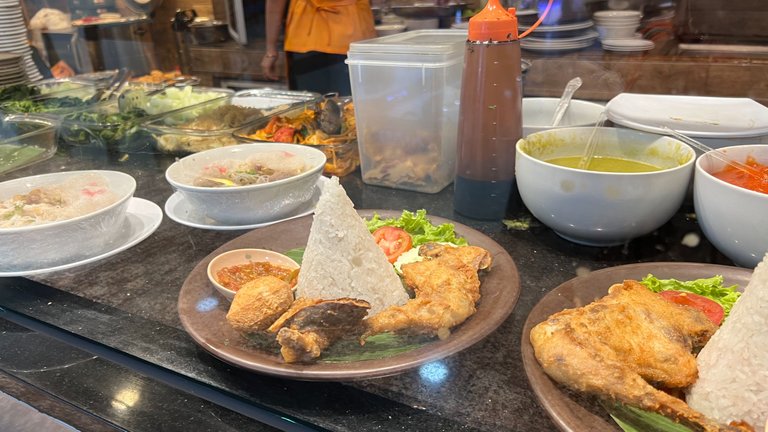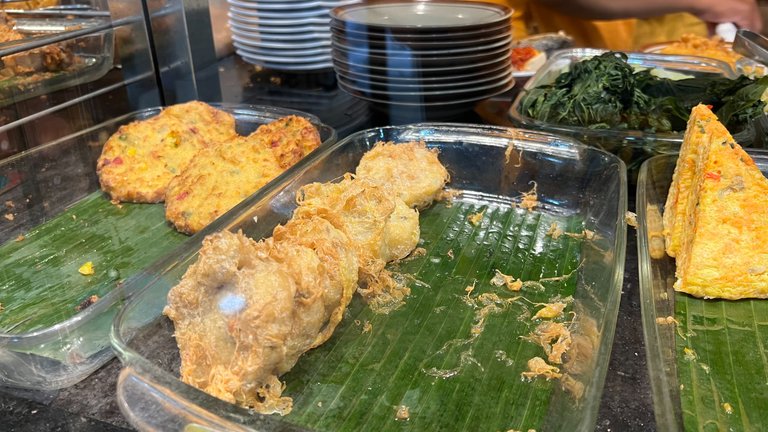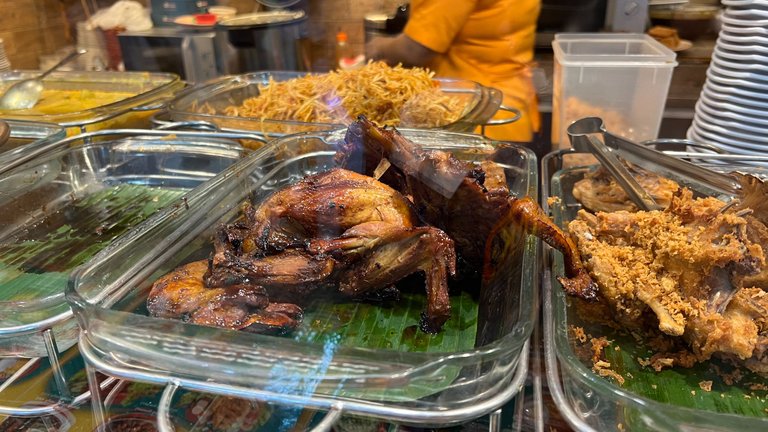 Kalasan Restaurant provides a variety of Indonesian specialties. We can find and order food menus such as fried chicken, satay, urap rice, fried rice, grilled chicken and many other menus. We need not fear, this restaurant does not take long to prepare food for customers. For the best seller menu and recommendations, of course, Kalasan fried chicken. My wife and I ordered two packages of complete Kalasan fried chicken with a portion of rice and urap.
---
---
Ayam Goreng Kalasan / Kalasan Fried Chicken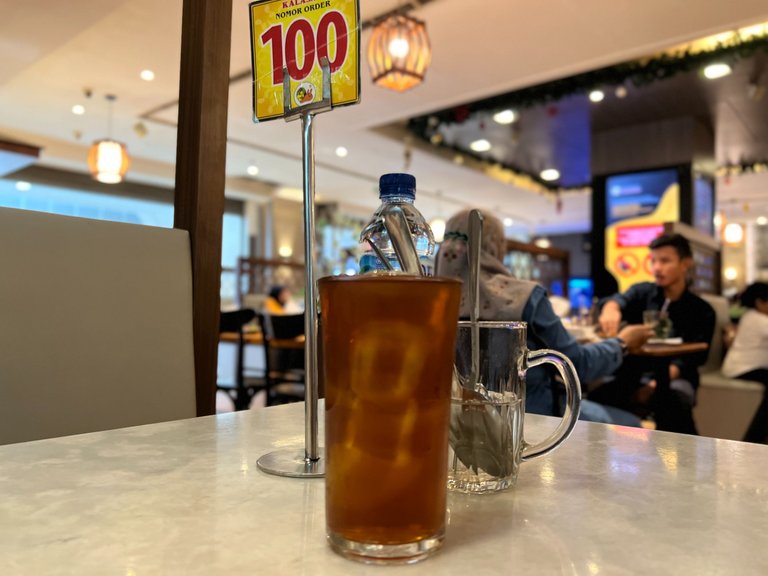 I was very hungry at that time, I was very lucky that my food order came quickly. About 7-10 minutes from the time I ordered and paid for my food. Oh yeah, I also ordered ice tea to accompany my meal this time. I think eating a serving of rice with fried chicken is more enjoyable if you drink iced tea.
My order came, from the looks of this food it was very delicious and very appetizing. A serving of warm rice, fried chicken Kalasan, fresh vegetables, tempeh and don't forget the chili paste. I tried to upload some photos and try to starve you.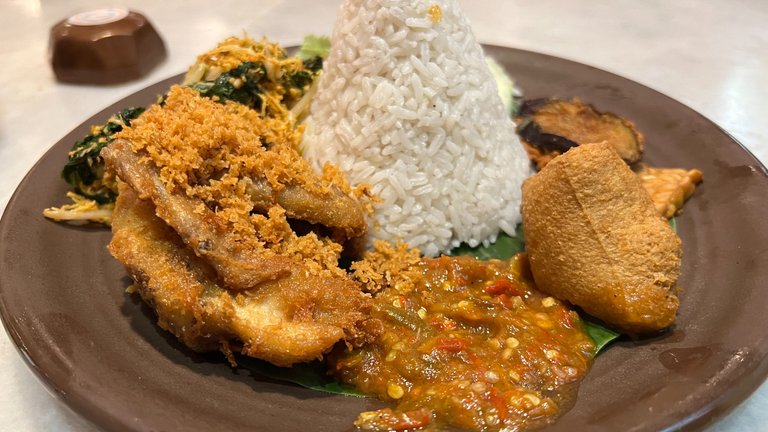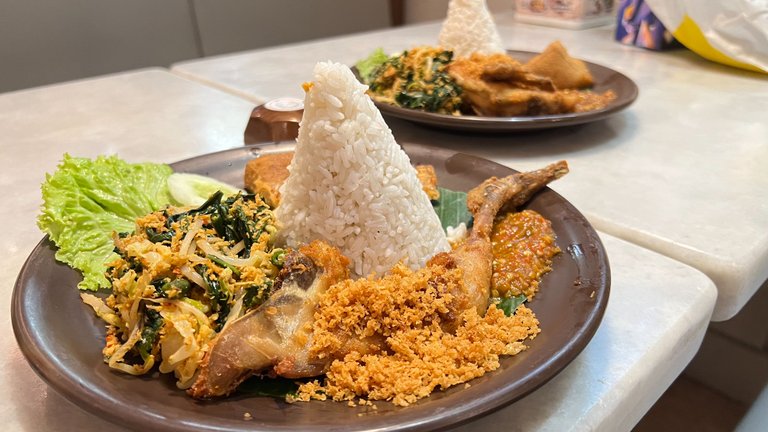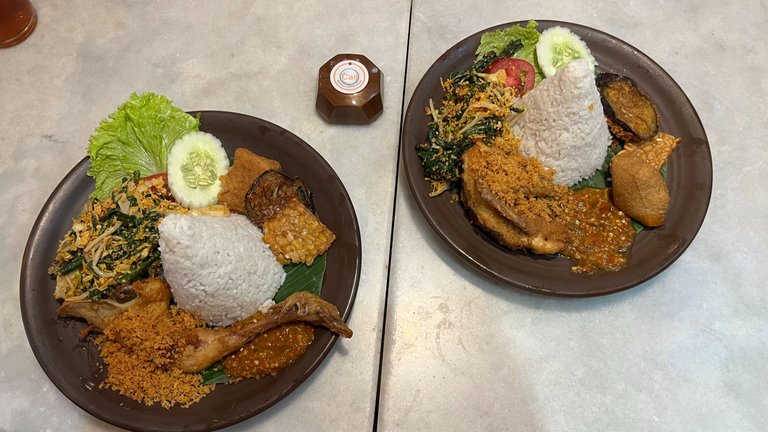 I was impatient and immediately ate this dish. A piece of chicken, I mix it with rice and it tastes very delicious. Kalasan fried chicken is chicken that is different from fried chicken in general, especially American-style flour fried chicken. Kalasan fried chicken can be said to be the embodiment of Indonesian fried chicken.
In Indonesia, fried chicken from local restaurants does not use flour. Kalasan fried chicken uses pieces of chicken meat that has been covered with various spices, then fried in hot oil. The process of uncovering it with these spices makes the chicken meat have a strong, authentic and delicious taste. I also feel that from the fried chicken at this Kalasan Restaurant.
The taste of the fried chicken is very delicious, the chicken meat is still juicy but the outside is crunchy. We can feel the flavors of spices such as pepper, galangal and onions from every piece of meat we eat. I think, everyone in this world (of course who can eat fried chicken), will definitely like this Kalasan fried chicken. Once you try it, I guarantee you will definitely like it.
My one suggestion is to make this food more enjoyable to eat, it's better to eat this menu by hand. Believe me, the taste will be doubled when eating it. We ate and waited about 45 minutes at this restaurant. After that, we took my wife's new iphone and headed home. My wife is happy with her new iPhone, I am happy with the Kalasan fried chicken that I had for lunch.
---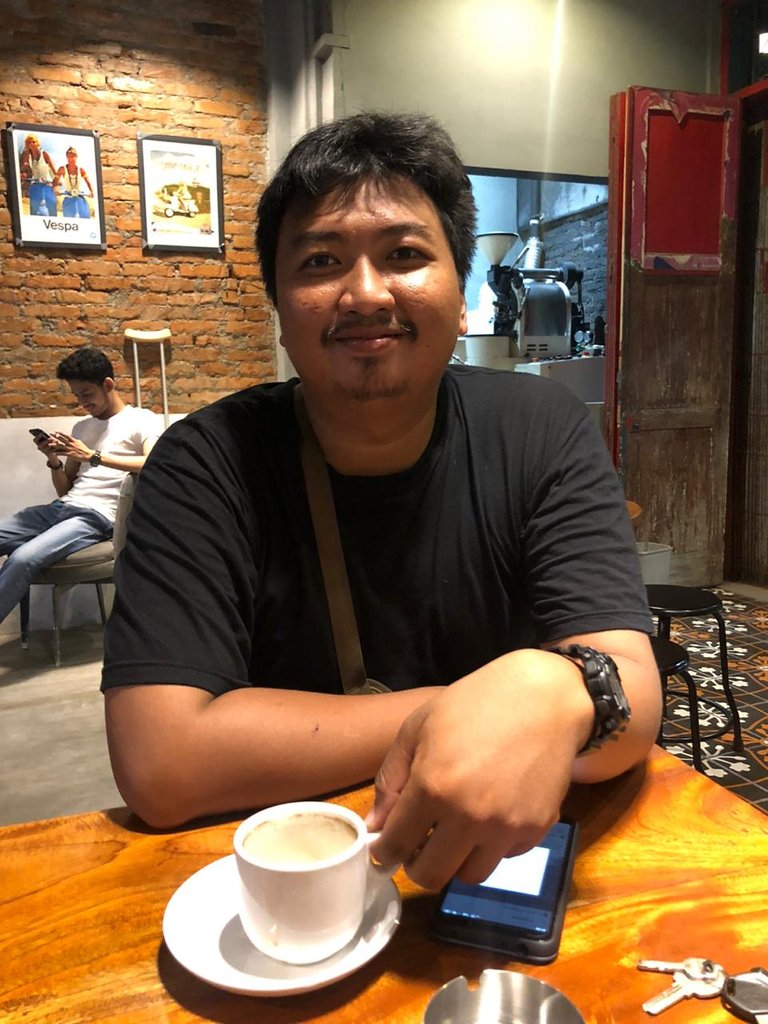 About Author

Call me Isdarmady, because I have a full name that is very long, namely Isdarmady Syahputra Ritonga. I am a head of the family who work as Farmers Vegetables Hydroponic and Consultant Hydroponics, sometimes I also sell coffee from various regions in Indonesia.
I have expertise dispensing coffee with a variety of techniques and tools brewing, because I have the desire to make a coffee shop with hydroponics as centerpieces. Help me realize that dream.
Thanks for read, vote, re-blog and support me in Hive. Maybe god will reward the kindness, let's success together.

---
---