Car Free Day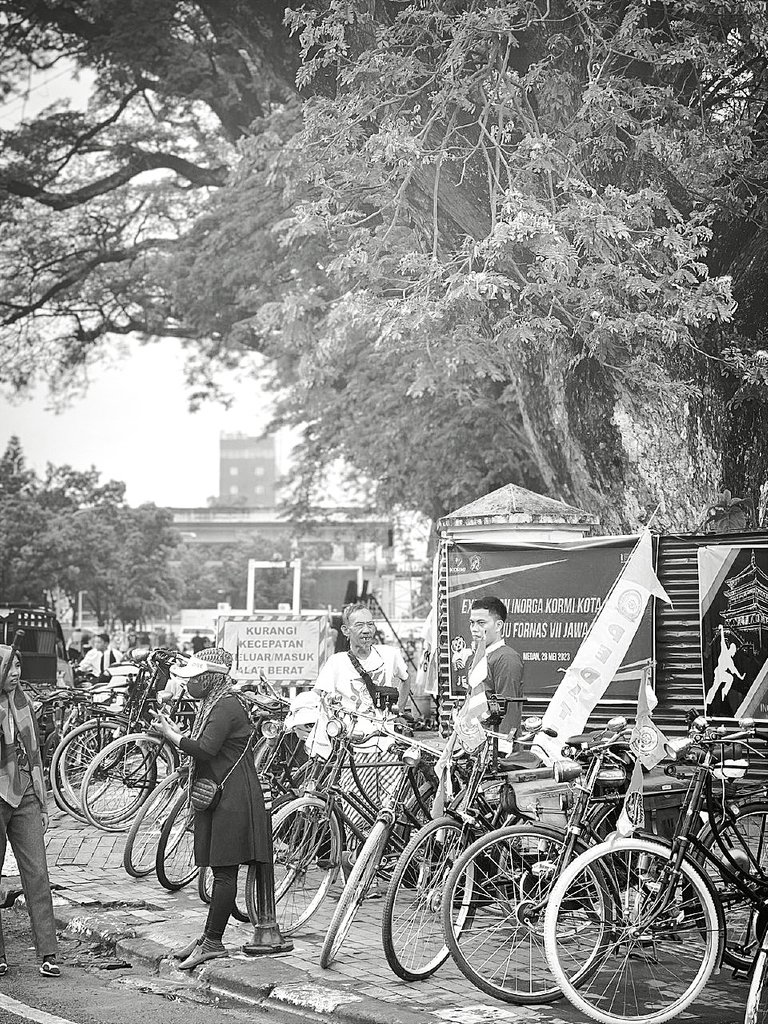 ---
---
Hello everyone and all members of the Black and White Community, I hope that all of us will always be given health and happiness in living this life. I am very happy, finally given the time and opportunity to participate and contribute again to the #monomad challenge today.
Last Sunday, I took my wife for a morning workout at a car free day event in my city. As befits a big city in general, Medan City always holds events such as car free days which are located in downtown Medan city. This activity has been going on for dozens of years and is carried out every week. So, every Sunday from 5 am to 10 am, some arterial roads cannot be passed by motorized vehicles and are only used for public activities.
Every week, there are always interesting things and the reason for us to come to this event. Various elements of society and city residents in Medan City will come and enjoy Sunday morning here. Usually, some communities also hold meetings and activities here. This Sunday morning alone, I have seen several communities such as the old bicycle community, the air soft gun community, the drum band community and also other communities.
Several government agencies or offices often take advantage of this car free day event to socialize their program. I also see that several big food brands are promoting their new products. Apart from that, some people are also enjoying and shopping for food, because during this event a lot of street food is being sold here.
So, this time I will try to summarize everything with some black and white photos and this is my entry for today's #monomad challenge.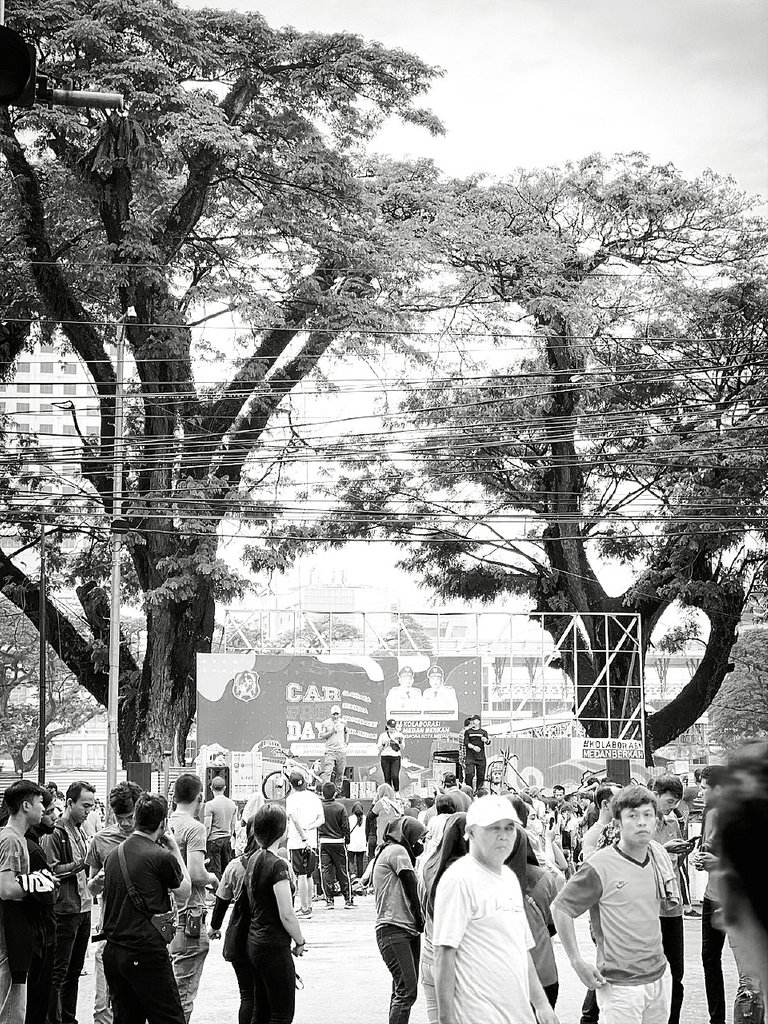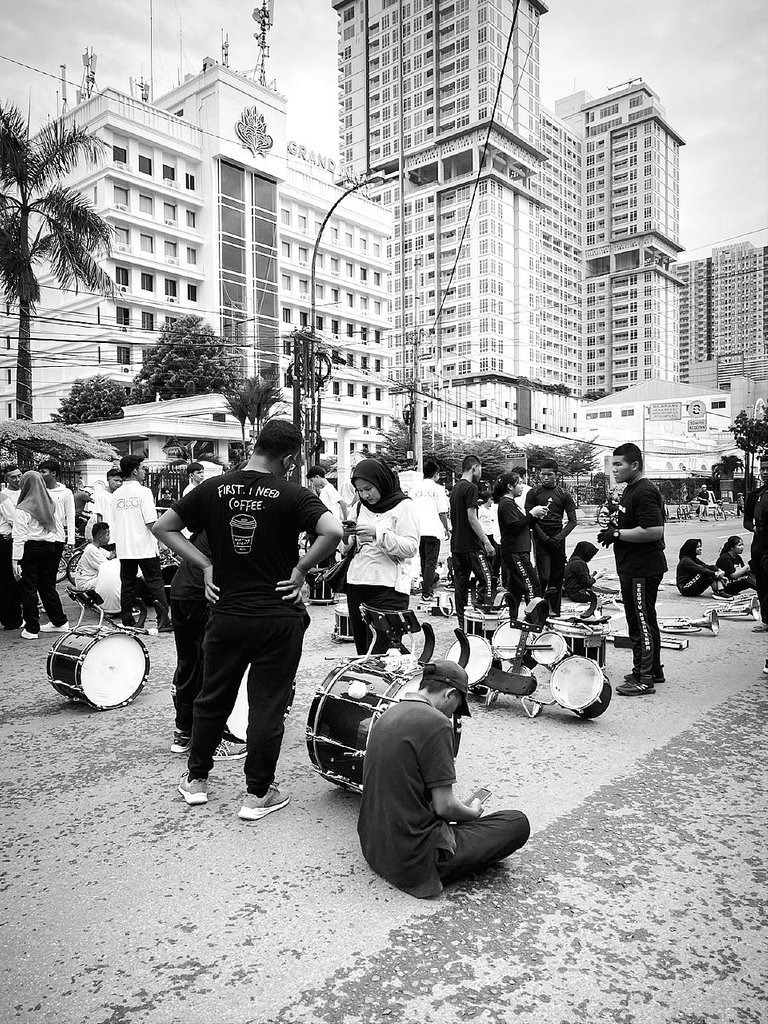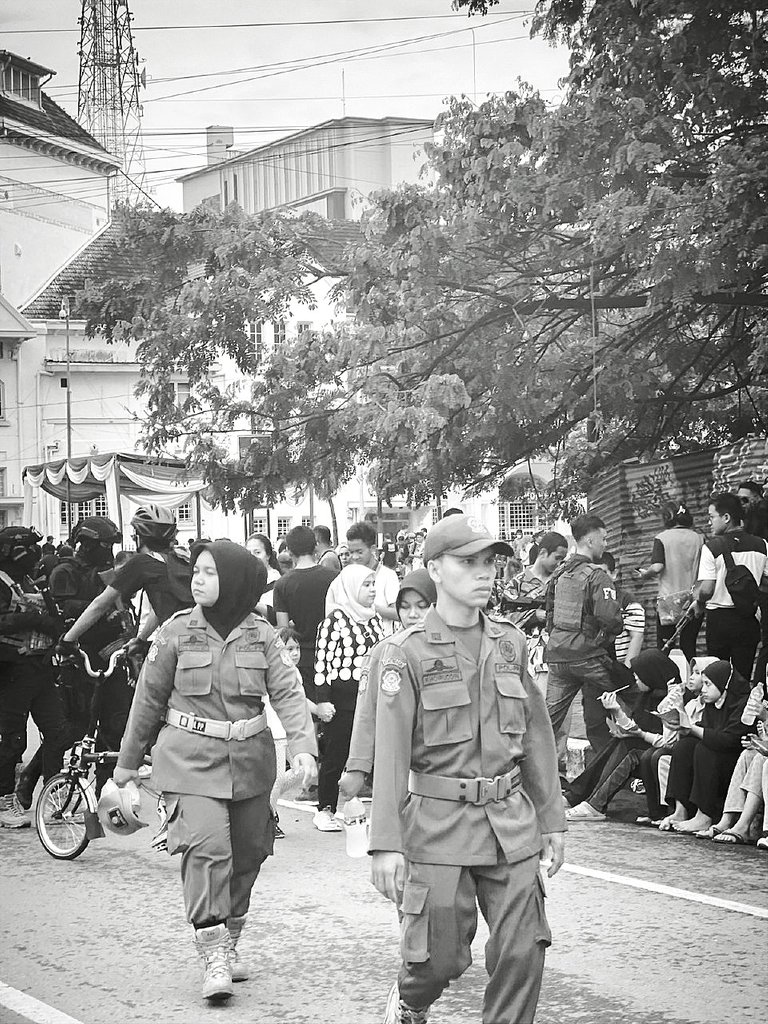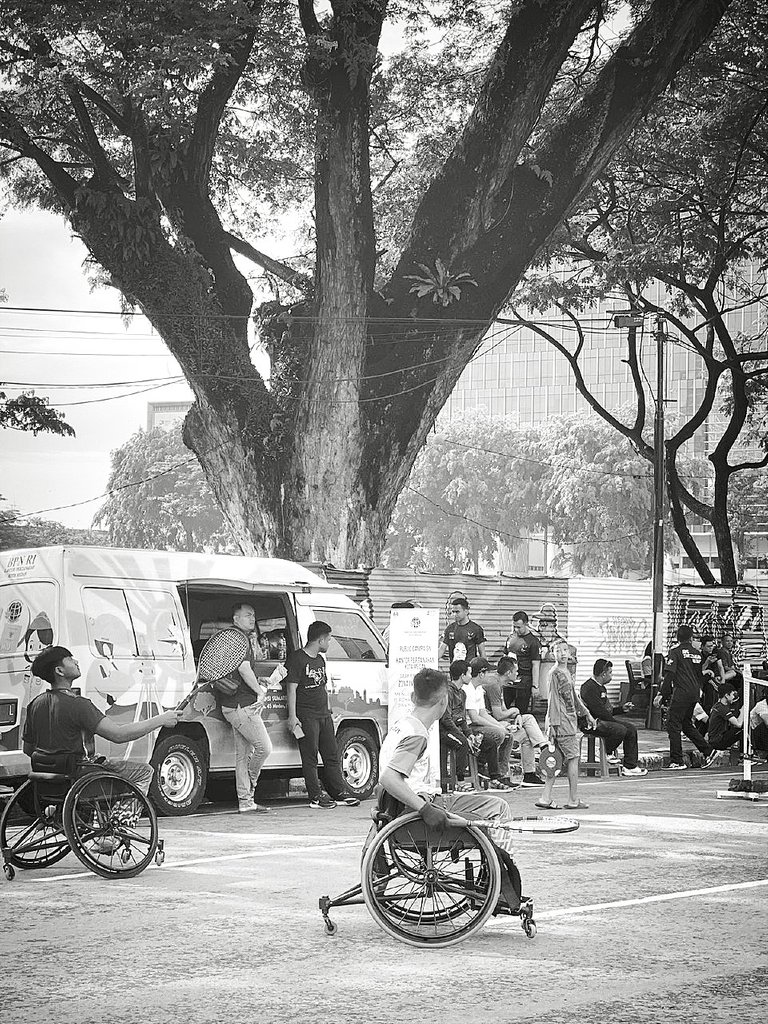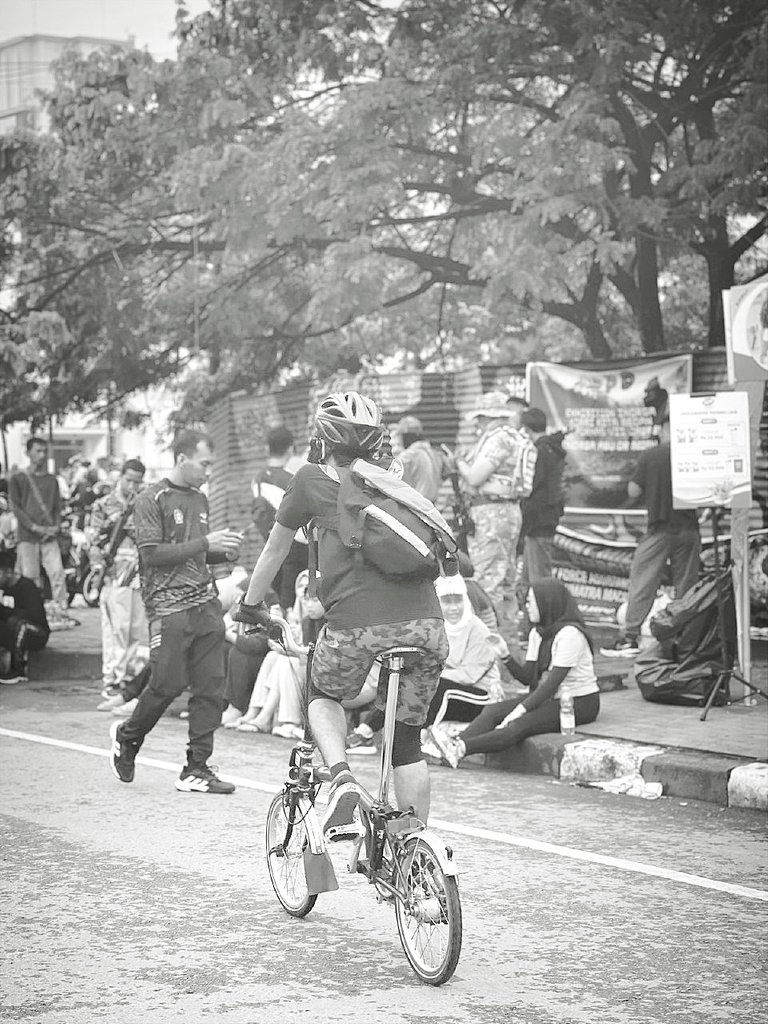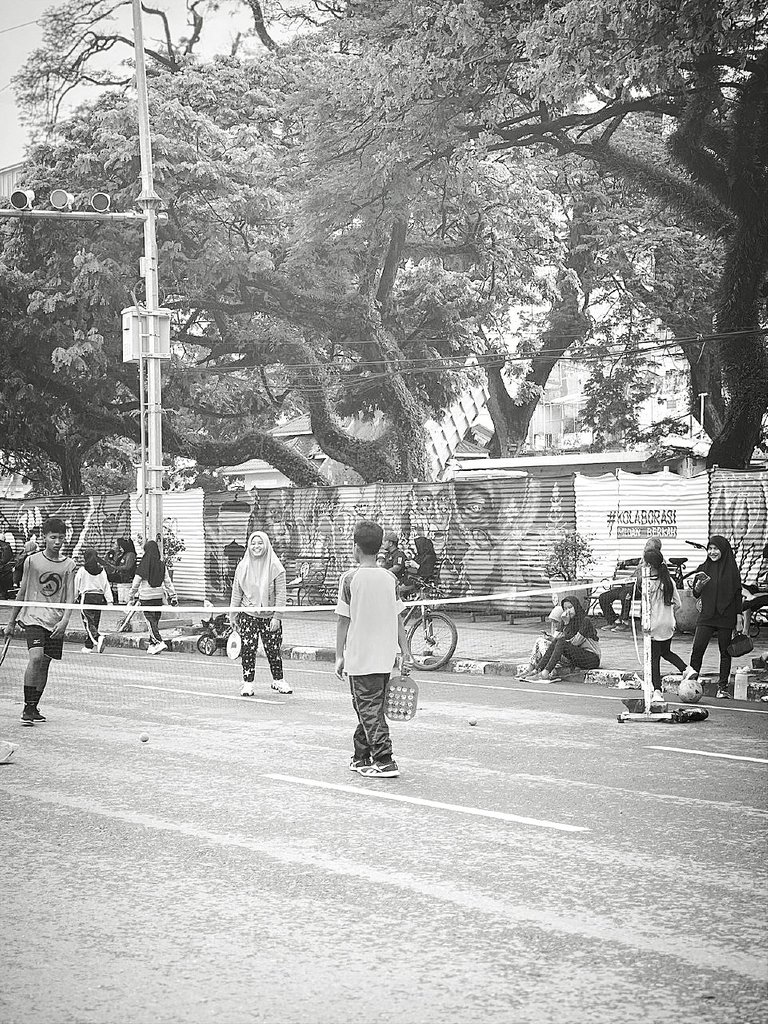 ---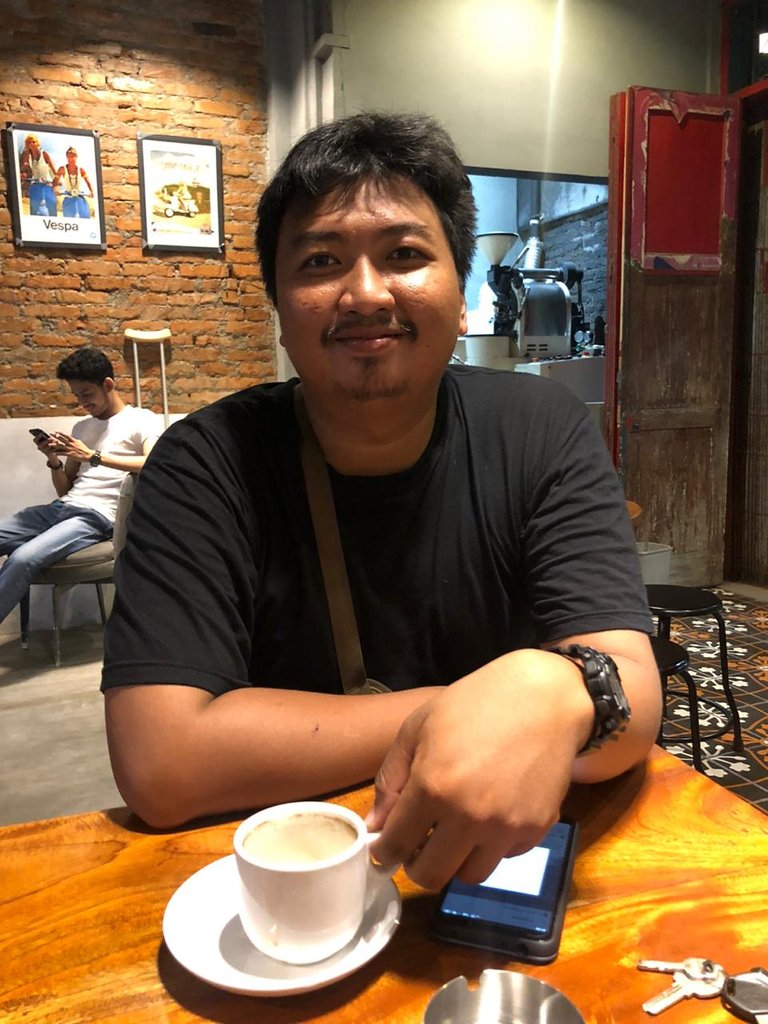 About Author

Call me Isdarmady, because I have a full name that is very long, namely Isdarmady Syahputra Ritonga. I am a head of the family who work as Farmers Vegetables Hydroponic and Consultant Hydroponics, sometimes I also sell coffee from various regions in Indonesia.
I have expertise dispensing coffee with a variety of techniques and tools brewing, because I have the desire to make a coffee shop with hydroponics as centerpieces. Help me realize that dream.
Thanks for read, vote, re-blog and support me in Hive. Maybe god will reward the kindness, let's success together.

---
---