Design and Architecture of The Cups & Co.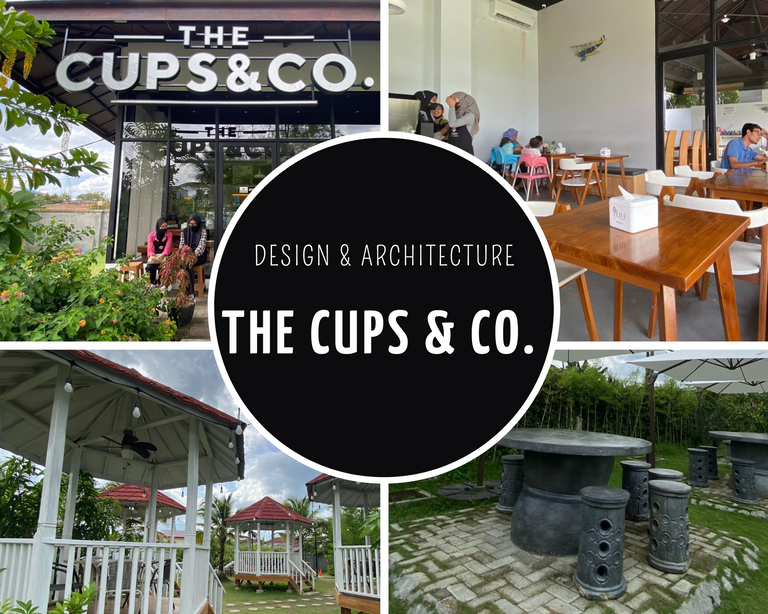 ---
---
Since the first, I really like to admire the magic of the design of a building or building. How a design or architecture created by humans can affect the times and civilizations. When I was in college, I really wanted to write about this topic, but some platforms only accept writings from experts or people who have studied the field. A few years ago, I once wrote on mainstream social media about my impressions of a building that has an interesting design for me to share. . But the response tends to be negative and I am considered to be commenting on something that is not in his field. In fact, I just want to describe my feelings in writing.
Last year, I was accidentally invited to join Hive. I found this Architecture+Design Community, and it brought back my memory and my desire to write about that topic again. I am very happy to be able to write freely (but of course with rules and without plagiarism) my ideas, stories, or experiences in this community. Hopefully I can continue to contribute and get a lot of lessons from this community. This time, I want to share my story and experience when I visited one of the restaurants or cafes in my city, namely The Cups & Co.
---
---
The Cups & Co.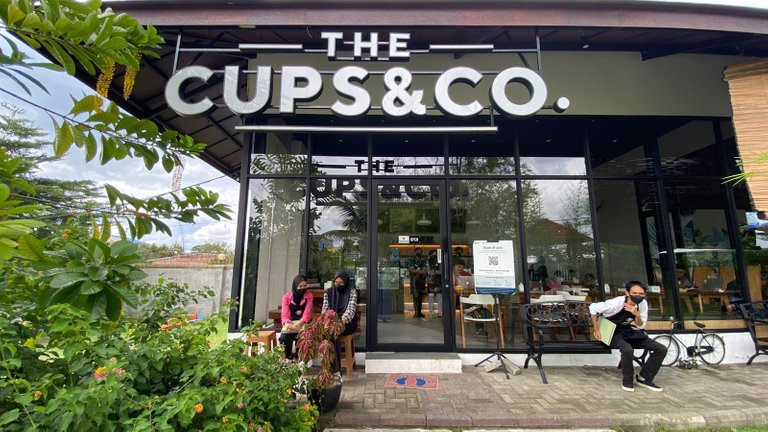 The Cups & Co. is one of the new cafes or coffee shops in my city. The Cups & Co. located at Amir Hamzah Street no. 71 Medan Helvetia District – Medan City. Amir Hamzah Street is one of the elite class areas in my city, because along that street, there are four well-known luxury housing estates. Therefore, in this area there are many businesses such as cafes, restaurants, ball rooms, or spas with business concepts for the upper middle class community. Along the way, we will find magnificent, luxurious café and restaurant buildings with interesting architecture and business concepts for us to discuss, one of which is the place I visited.
This is my first visit to this place, the location is a little bit inside. About 100 meters from the highway. One thing I like about this place, is the very large car park. Adequate parking space is very important for restaurant businesses who want to take middle and upper customers because it will make them comfortable and when they come they don't have to bother thinking about parking spaces.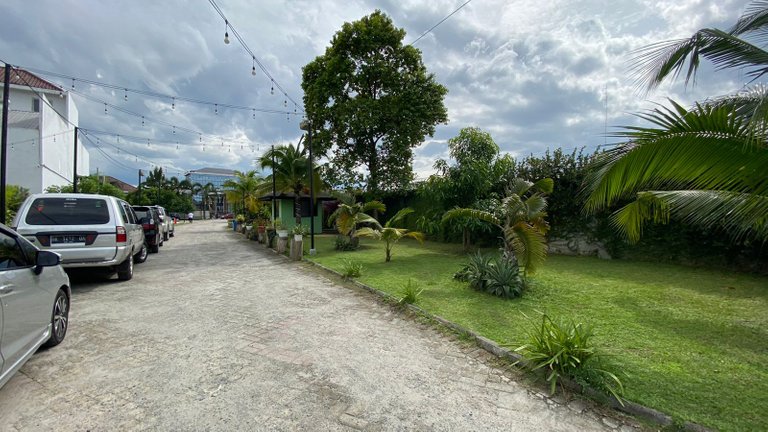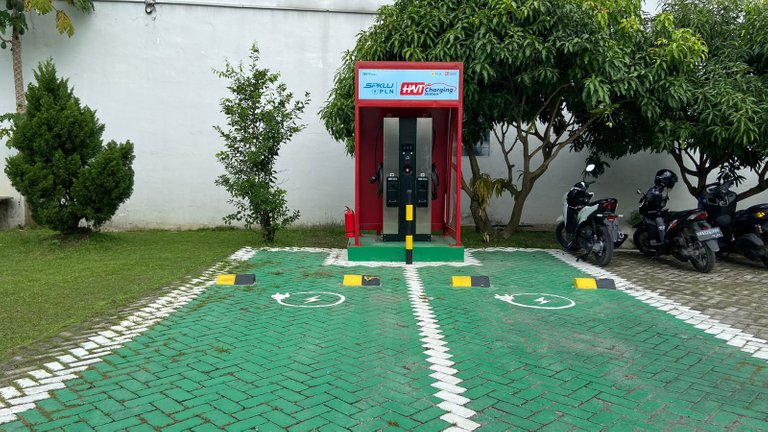 The Cups & Co. has a very large area. We can see one core building, an indoor building and also an outdoor place with a garden concept. Since I've only seen it from the parking lot, it's most appropriate that I discuss the outdoor part of this place first.
---
---
Outdoor Space The Cups & Co.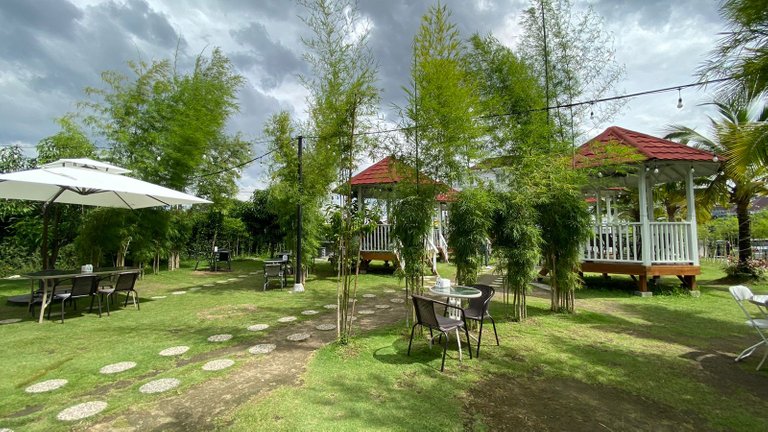 The Cups & Co. is a restaurant that has a coffee shop concept with a large and green garden. The garden of this café is not only a decorative decoration but also an architectural part that supports the function of the main building. Although this cafe is located in the city, but the owner is very smart because it makes the location deeper, or not too close to the road. This is very smart, because even though we are in this outdoor part, we will not hear too much vehicle noise from here, we also feel more of the garden vibes.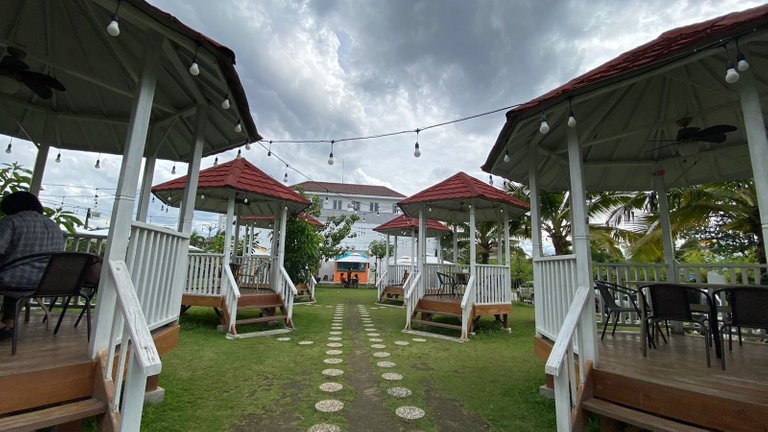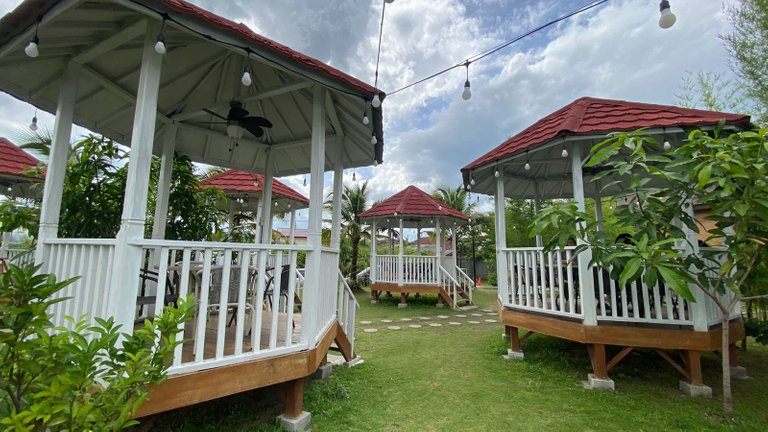 Outdoor space from The Cups & Co. has six small buildings, called gazebos which are also equipped with a roof and a table for a capacity of 4-8 people. The use of gazebos like this, we often find in family restaurants who want to create an intimate and friendly atmosphere. When taking this place, we can talk, chat or laugh because the distance between the gazebos is quite far. The gazebo is also made with an interesting architecture, in the form of a hexagon with the concept of a house on stilts. When I arrived, some visitors chose to sit there, taking selfies and enjoying the afternoon breeze. This gazebo can only be used for visitors who come more than four people.
In addition to the gazebo, the garden part of this place is also put to good use. We will see chairs and small tables with a capacity of 2-3 people in this part of the garden. The furniture uses materials that are water and heat resistant. I like the way this coffee shop arranges the seating positions. Almost all rooms are used properly.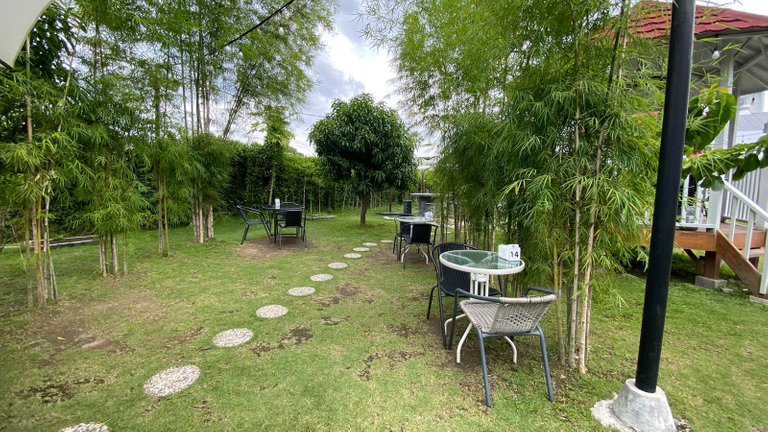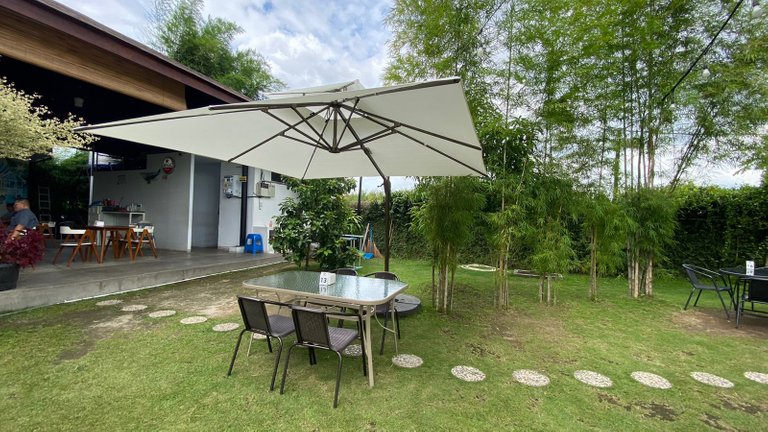 At first glance we see, in the outdoor space of The Cups & Co. like a lack of seating, but when I walked around it turned out that the number of tables and chairs in this outdoor section could also accommodate many visitors. How to design and arrange the position of the furniture is very important, because the concept of a garden cafe must be able to give the visitor a broad, green and clean impression. Some cafes sometimes don't think about this and make the seating position too crowded.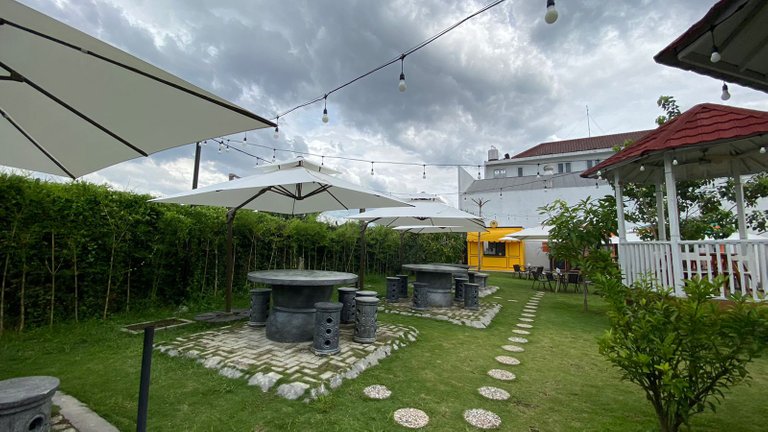 I forgot something, apart from the gazebo which is a favorite of many visitors. I love the chair and the one this photo is made of. Like the photo below, a table made of stone bolted in a circle with a strong ethnic design. In addition, the chairs also use the same material with a similar ethnic design. One more thing, if you look at the tent, the design is very cool, conventional cafe tents usually have a pole in the middle of the table, but this is on the edge. Unobtrusive and looks cool.
---
---
Indoor Space
The Cups & Co. has one indoor room with air conditioning, and one semi-outdoor room that does not use air conditioning and is able to smoke. I want to discuss the indoor space of this restaurant. Actually, if you look at this building without seeing the garden cafe, I feel like I'm in a real coffee shop both from the design and architecture of this building.
From the outside, we will see a small building with transparent glass walls. I've always liked coffee shops that use glass walls in their indoor spaces. I often say, glass walls in one building can give a broad impression to the visitors. In addition, buildings with glass walls also get "extra" light and free from sunlight.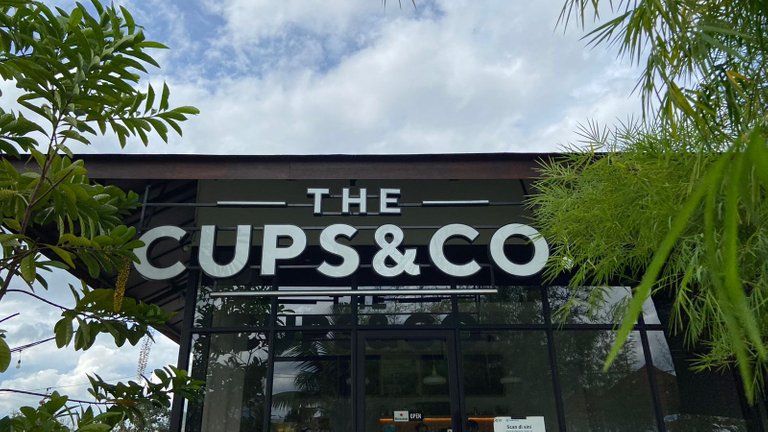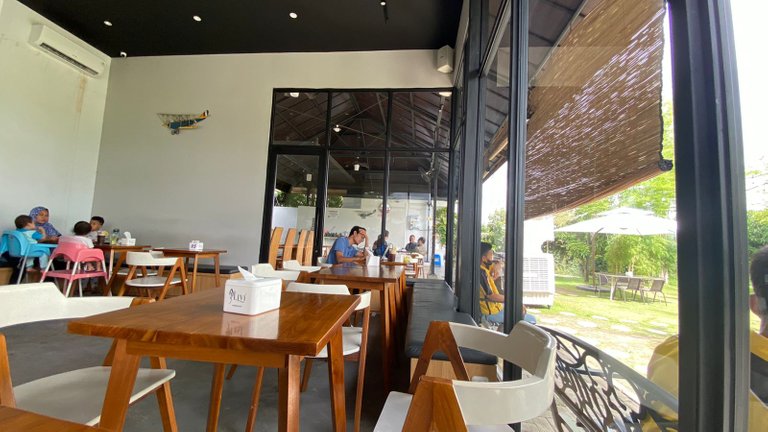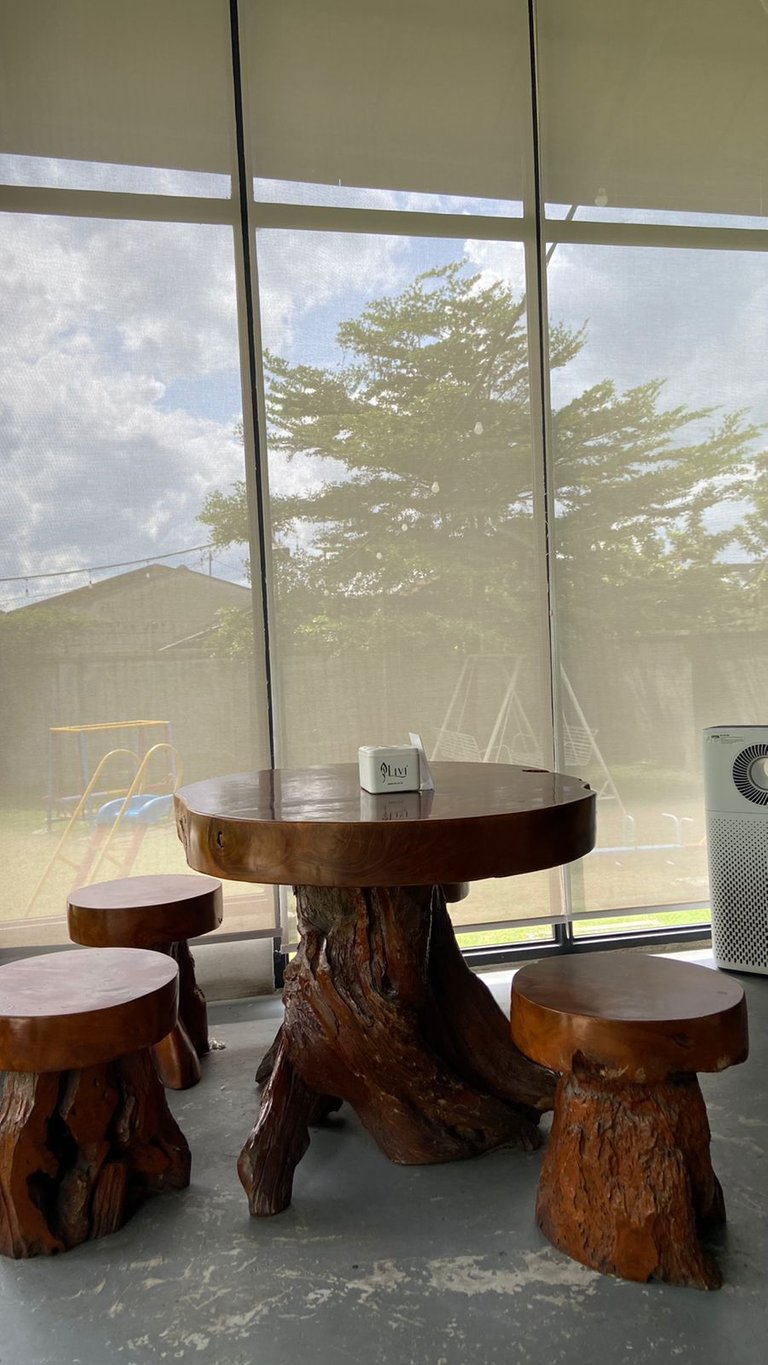 Before entering, I was struck by the words "The Cups & Co." displayed at the top of this building. I want to try to show a strong branding impression, so that visitors can remember the name of this place. I think this is a genius idea. Of course, the owner of this restaurant certainly doesn't want to be known to people as a restaurant or coffee shop with a large garden and many gazebos without people remembering the name of this place. The writing is very proportional, blending with the architecture of this building.
The indoor space of this café is very small and it is the only air-conditioned room at The Cups & Co. Here, we will see a minimalist coffee shop design from the selection of decorations and furniture used. The Cups & Co. using minimalist wooden chairs and tables, which are popularly used by urban communities today. We can see the difference in concept, if the outdoor and garden parts of this café feel more warm and friendly. In this indoor space, I feel like I'm an individual space. The arrangement of the benches and chairs is also more personal.
Next, I want to invite you to the semi-outdoor space of this place. This space is my least favorite part of this place. This room is too ordinary, even if it is not made I don't think it will be a problem. From the front, we have seen a cafe with a very unique, beautiful and instagramable garden and gazebo concept. Even though the indoor space is not wide, it reflects modernity, casual and minimalism which fits perfectly with the current café concept.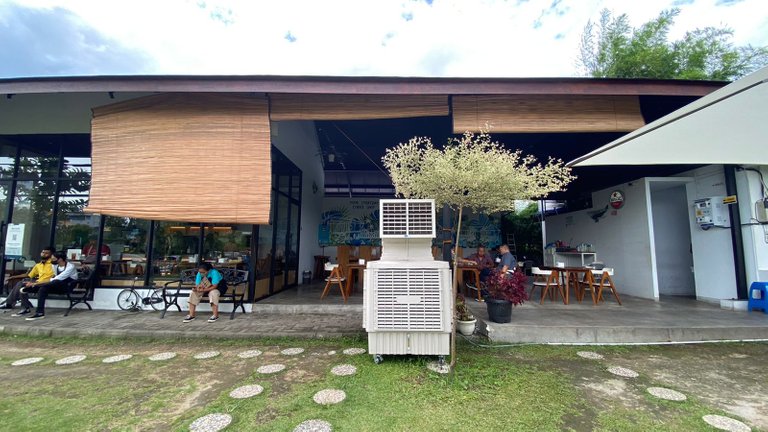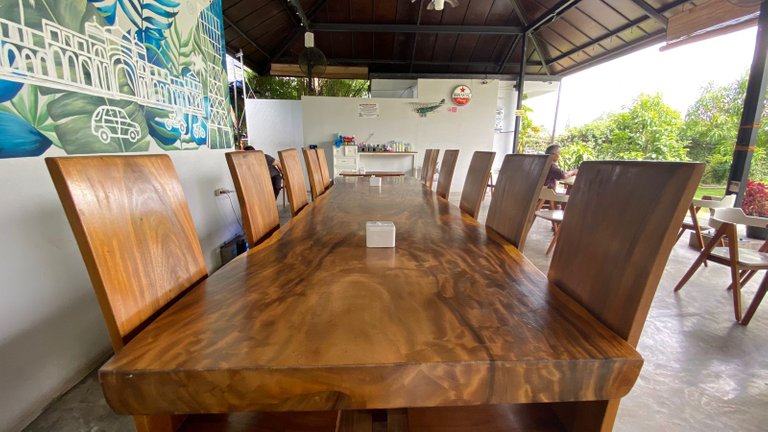 The question is, why do you have to create one more space with minimal interior decoration and it looks too ordinary. The furniture used is still with a minimalist feel, it seems this space is made for male smokers. When I arrived, the room was filled with a few male diners who were communal and seemed to be discussing business. I don't know why, but to me maybe this section should get a better touch of design and decoration.
Okay, this is my story and experience about The Cups & Co. and see you in my next post.
---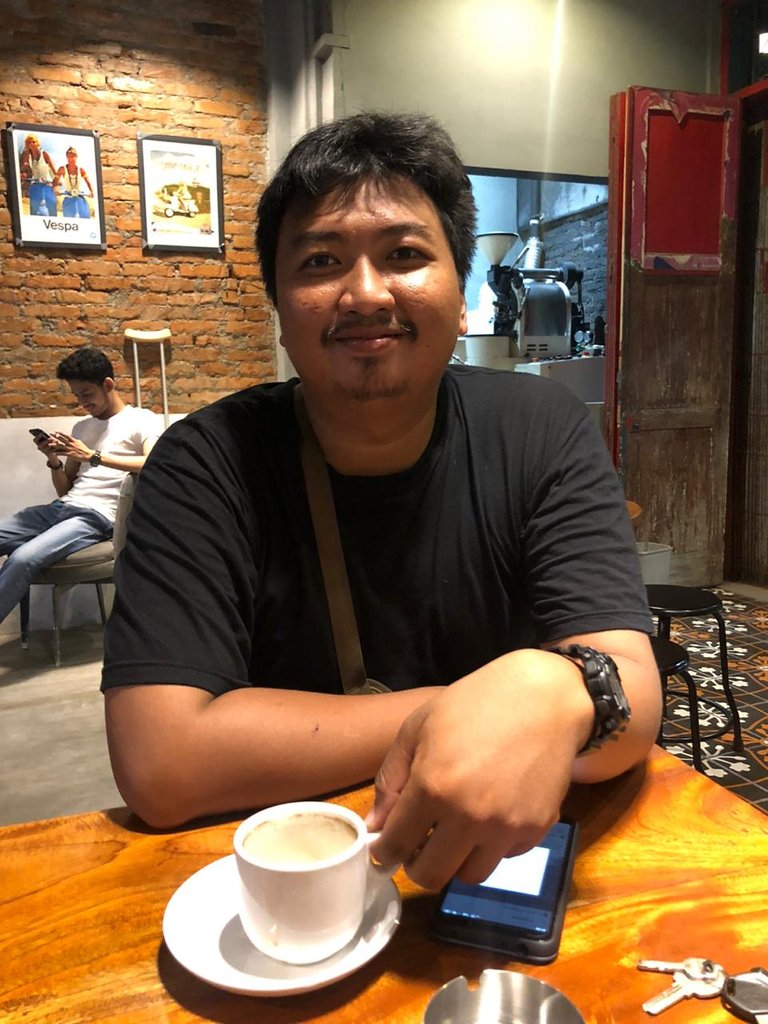 About Author

Call me Isdarmady, because I have a full name that is very long, namely Isdarmady Syahputra Ritonga. I am a head of the family who work as Farmers Vegetables Hydroponic and Consultant Hydroponics, sometimes I also sell coffee from various regions in Indonesia.
I have expertise dispensing coffee with a variety of techniques and tools brewing, because I have the desire to make a coffee shop with hydroponics as centerpieces. Help me realize that dream.
Thanks for read, vote, re-blog and support me in Hive. Maybe god will reward the kindness, let's success together.

---
---