Enjoy a Cup of Coffee Latte and Live Music at Magi Coffee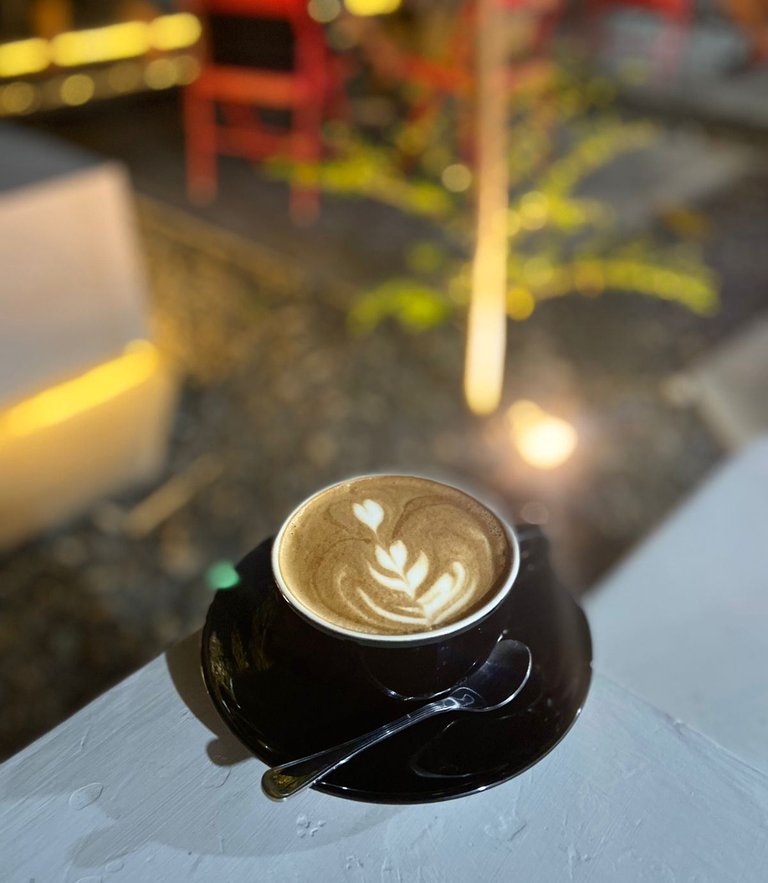 ---
---
For as long as I can remember, when I started writing and contributing to Hive, I started writing with random themes and random communities too, but after almost a year. I learned through experience and consistency to write to make patterns, the structure of writing that suits my style and that makes the things I am interested in have formed and patterned better
One of the places where I share my stories and writings is at Cinnamon Cup Coffee Community. I often share my personal experiences about my trip to coffee shops and also share stories about the taste of coffee and my impression of the coffee shop in this community. This is a very great blessing, I love to write and love to drink coffee or anything about coffee. For the future it seems, from now on I want to make the story of my trip to the coffee shop into a special journal for me.
This time, I want to share my story and experience when I visited a coffee shop in my city. A few days ago, I spent my Saturday night at Magi Coffee and I was very impressed when I was here.
---
---
Magi Coffee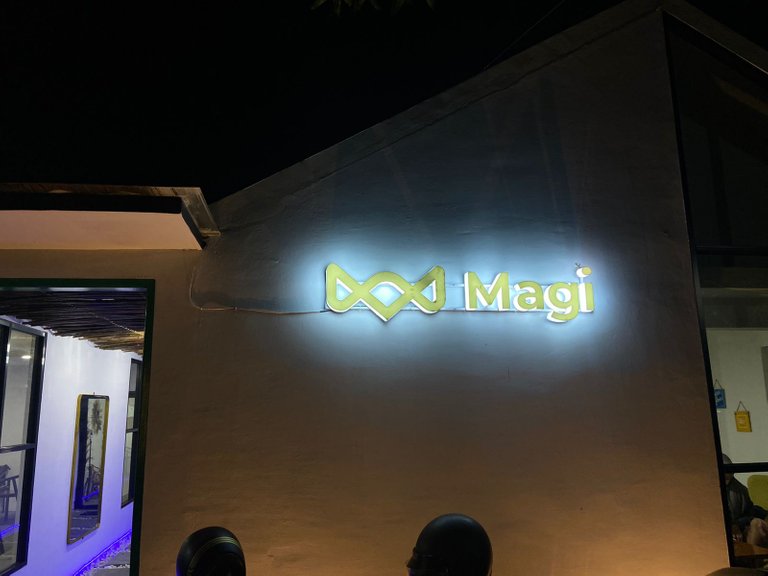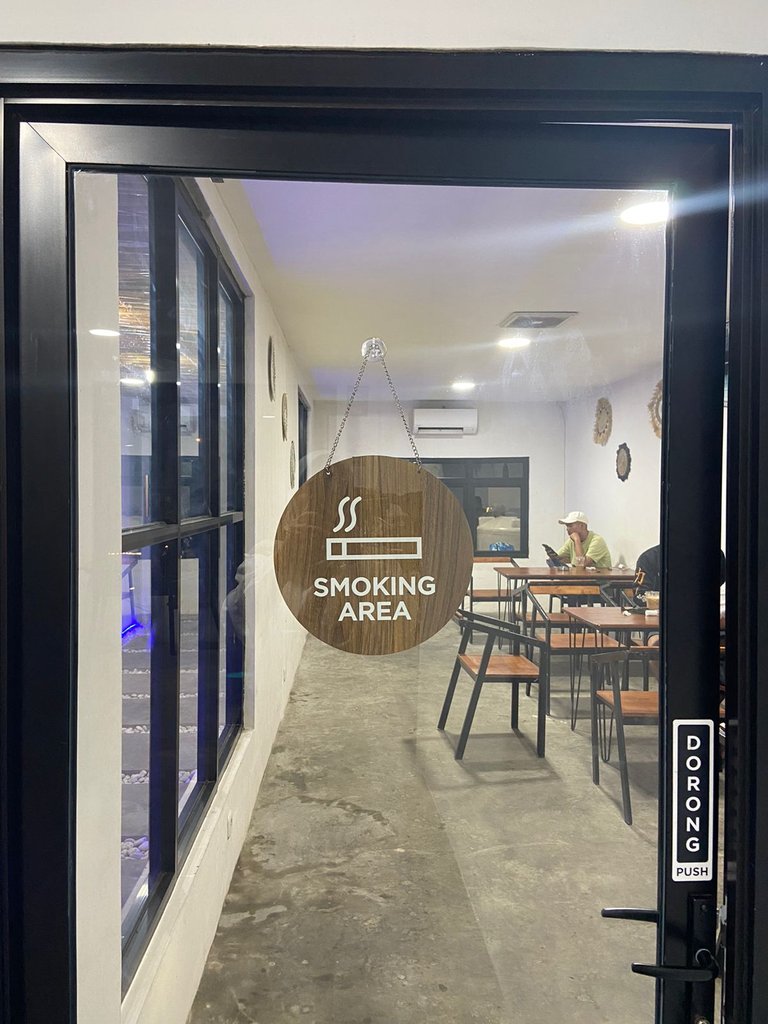 This coffee shop is located at Amal Luhur Street no. 75 Dwi Kora, Medan City. I think this coffee shop is quite unique, if other coffee shops are located on the highway or protocol road that is often passed by vehicles and the public. Magi Coffee is on a smaller street, like a road that only two cars can drive at each other. Although the location is not strategic, the visitors from this coffee shop are very crowded.
I came to this coffee shop on a Saturday night, and this is out of my habit when it comes to coffee shops. Usually, I like to come to coffee shops in the morning or evening, because I can get a quieter and calmer atmosphere. My wife and I accidentally found this coffee shop, at that time we wanted to cut the road because it avoids traffic jams and saw several cars parked on the road and also many motorbikes parked. We were curious and decided to stop by this coffee shop.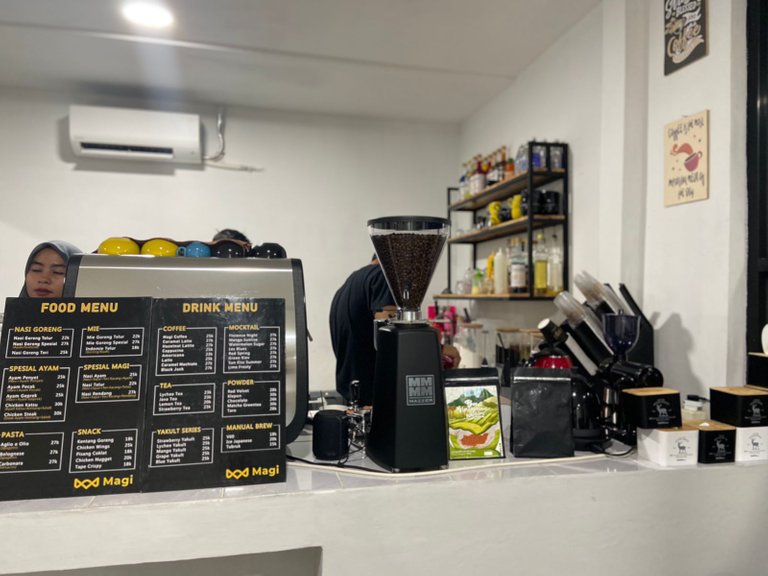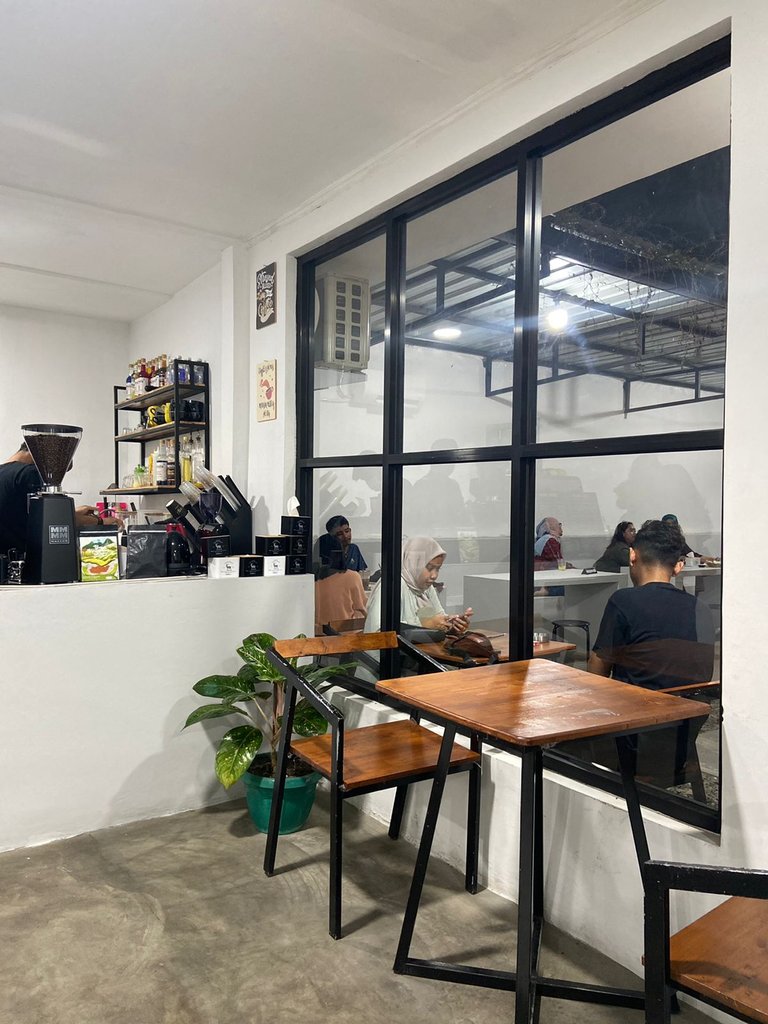 The first time I saw the outside of this coffee shop, I thought this coffee shop was not very spacious. However, my prediction was wrong. This coffee shop is more spacious and big than I thought. This coffee shop has outdoor and indoor spaces to accommodate every customer. The indoor part is not very spacious, there are only about 8 chairs and a table. In addition, the coffee bar and kitchen table are in the indoor part of this coffee shop. Magi Coffee uses the concept of an open bar, we can see the process of the barista concocting and brewing coffee very cool.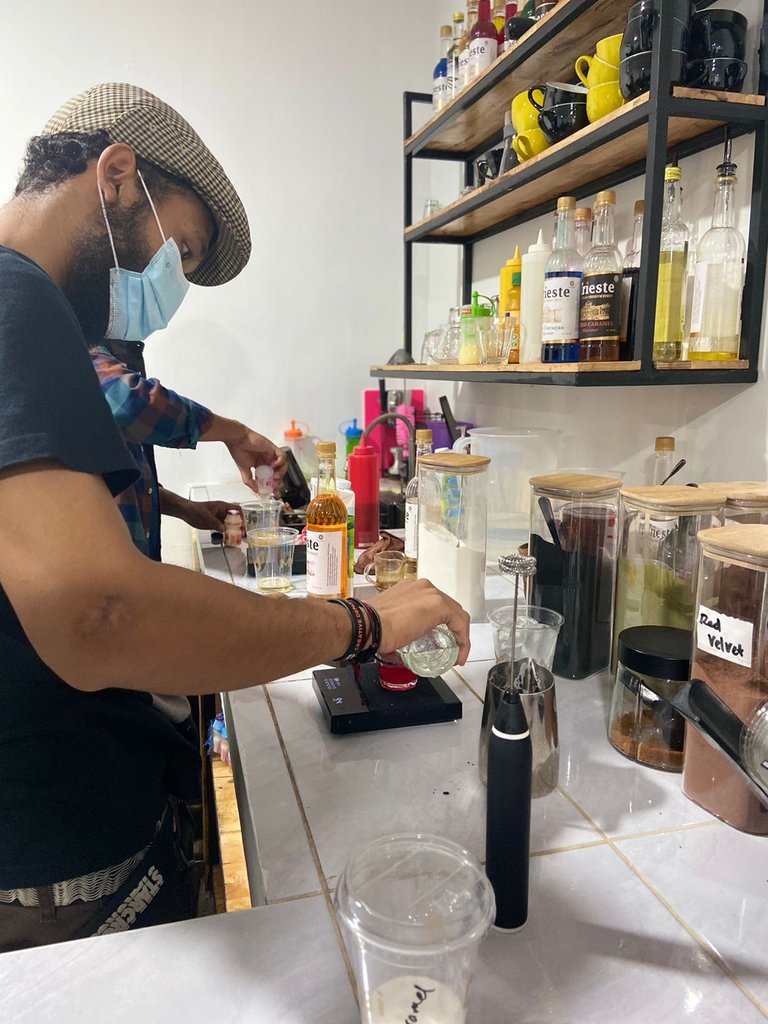 Barista making coffee
The outdoor space of the coffee shop is the most extensive part of the coffee shop. I think, almost 80% of chairs and tables for customers, are in this room. The outdoor room of this coffee shop has a very cool design. Unfortunately, at night my cellphone camera doesn't work well. I decided to sit in the outdoor area, because I also wanted to relax, enjoy the breeze, and serve live music at this coffee shop.
---
---
Always Coffee Latte
Magi Coffee provides several food and beverage menus that we can choose and try. For drinks, coffee menus are available such as manual brew (V60, Ice Japanese, and Tubruk Coffee), Caramel latte, Hazelnut latte, cappuccino, americano, latte, caramel machiatto etc. There are also many non-coffee menu choices, mocktails, tea and chocolate are also available. This coffee shop also has a complete food menu, such as fried rice, pasta, french fries, noodles etc. All food and beverage menus are sold at affordable and cheap prices, it seems that is also what makes many people come to this coffee shop.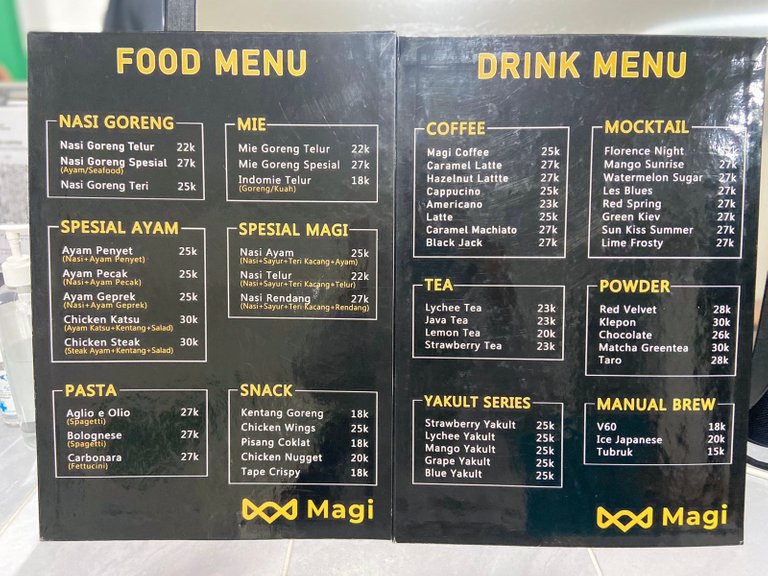 The atmosphere that night was very comfortable to enjoy a warm drink, I ordered a coffee latte to accompany my night at this coffee shop. This coffee latte is served with a very beautiful touch of latte art. Latte art is an art created from the love touch of the barista with steamed coffee and milk, not everyone or barista can make latte art and not everyone is able to appreciate this art.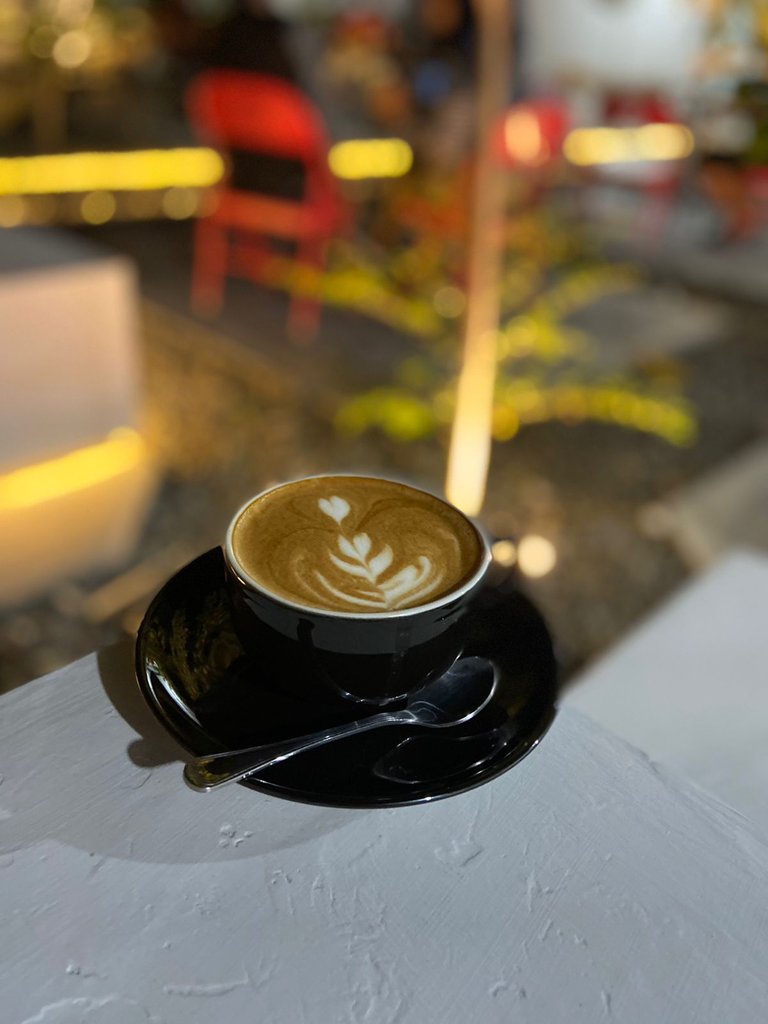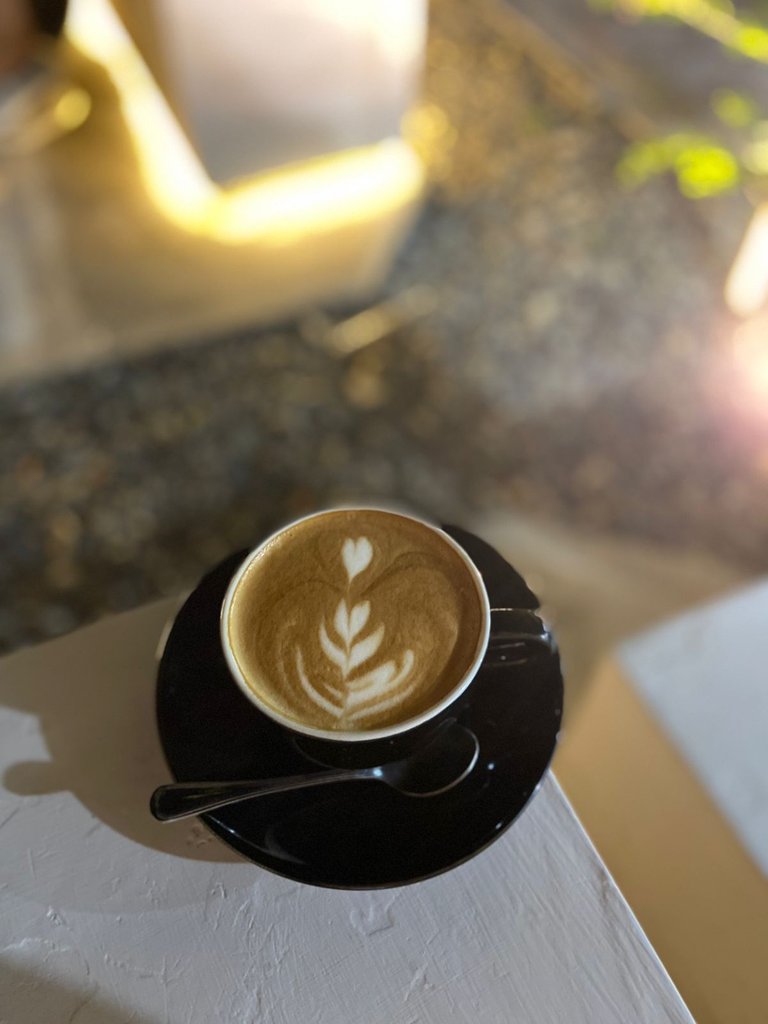 This coffee latte has a very strong milky taste but we can still feel the taste of this coffee. Coffee latte makes the bitter taste of coffee less and we can enjoy it more comfortably, especially at night. Historically, coffee latte was created because the taste of coffee was too bitter for Americans to try espresso. They tried to add milk to reduce the bitter taste, and the dose of milk was patented and became the famous coffee late and loved by many people in this world.
Coffee latte should not be drunk too quickly, sipping it slowly is the best way to enjoy this drink. Several times, I challenged myself to try drinking a coffee latte without destroying the latte art. You can try it too, it's really fun!!
Magi Coffee is not only a coffee shop that serves food and drinks. We can enjoy live music at this coffee shop. Today, there was an acoustic band performance that performed top Indonesian and foreign songs. All the visitors joined in humming and singing happily. I am very impressed with this coffee shop, because I rarely find a coffee shop that has live music entertainment at such a low price. Looks like, I will come back to the coffee shop but in the morning or evening.
---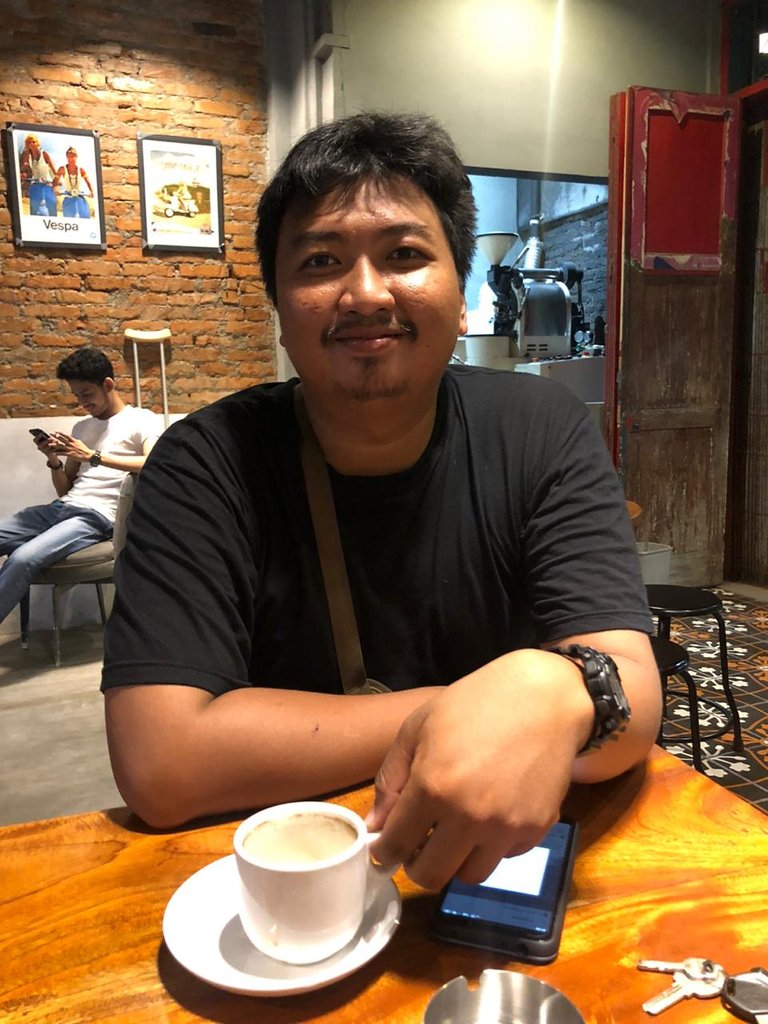 About Author

Call me Isdarmady, because I have a full name that is very long, namely Isdarmady Syahputra Ritonga. I am a head of the family who work as Farmers Vegetables Hydroponic and Consultant Hydroponics, sometimes I also sell coffee from various regions in Indonesia.
I have expertise dispensing coffee with a variety of techniques and tools brewing, because I have the desire to make a coffee shop with hydroponics as centerpieces. Help me realize that dream.
Thanks for read, vote, re-blog and support me in Hive. Maybe god will reward the kindness, let's success together.

---
---