Iced Avocado Coffee Latte from SUAKALA Coffee and Cafe - Middle Eastern Concept Coffee Shop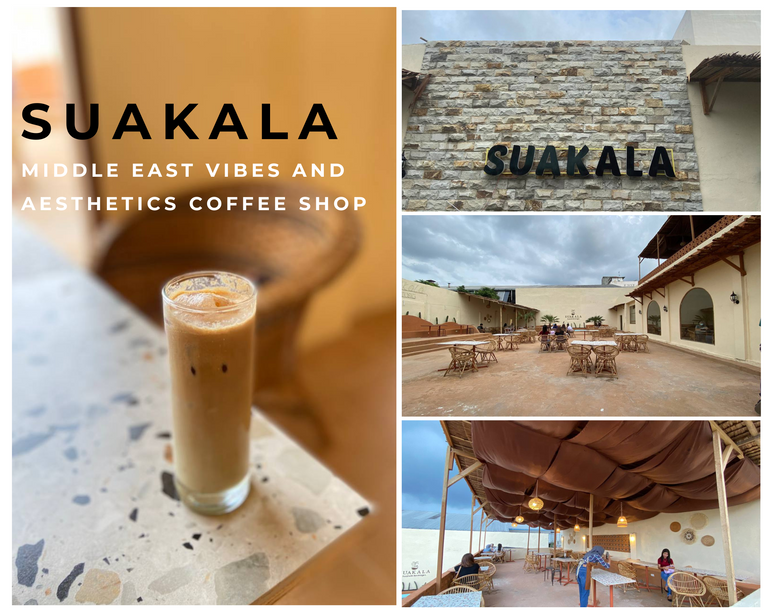 ---
---
Hello everyone
How are you today ? I hope that all of us are always given health and happiness in living this life. We have entered the end of 2022, it's time for us to check the resolutions we made at the beginning of this year and make sure whether they have been realized or not.
During my time at Hive, I'm back to doing what I love most, visiting coffee shops. As a coffee lover, visiting coffee shops can give me happiness. Every cup of coffee and the vibes of a coffee shop allow us to relax and forget all our problems. Because of that, I always consistently write about coffee shops, coffee as a drink, and also other stories. This time, I'm back again participating in the Cinnamon Cup Coffee Community, to share my stories and experiences about the coffee shops I've been to.
---
---
Suakala Coffee and Cafe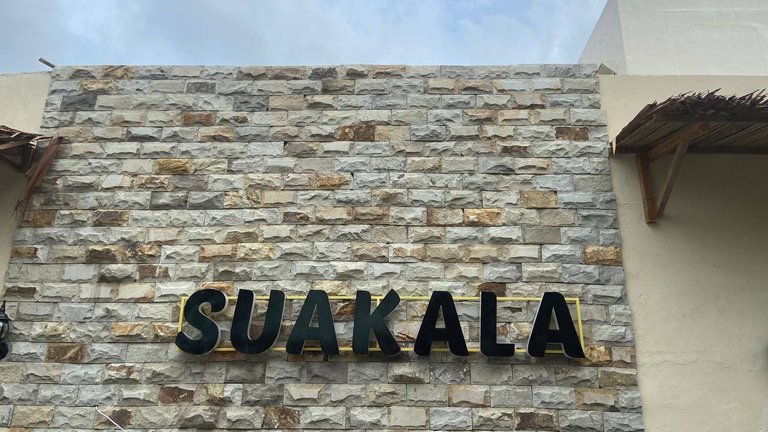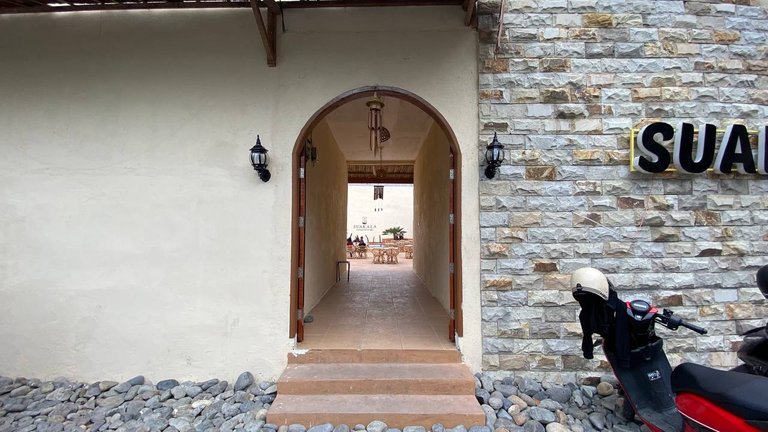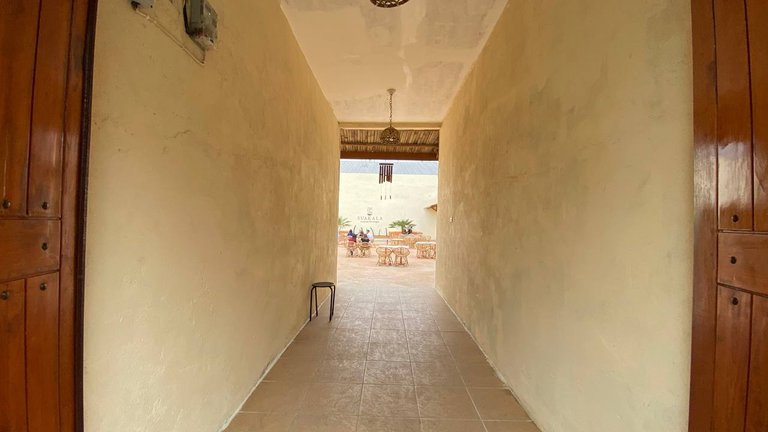 Some time ago, I visited one of the viral coffee shops in my city. The coffee shop is named Suakala, which is located on Sei Belutu Street Medan Selayang Street, Medan City. The location of this place is very strategic, because it is with several campuses, government offices, schools and also private offices. The strategic location of Sei Belutu Street makes many cafes, coffee shops, restaurants or food and beverage businesses in this area.
Suakala Coffee and Café is also trying to take advantage of its business here. Of course, as a new coffee shop, you have to offer a different experience and ambience from other places in coffee shops. Suakala Coffee has a unique coffee shop concept, and is very instagramable for visitors and makes many people come to this coffee shop.
This coffee shop offers a Middle Eastern-style café concept. The concept and design of this middle eastern coffee shop is a very new thing in my city. Usually, coffee shops in my city have industrial, garden, or minimalist concepts. You can see from the photos I uploaded here.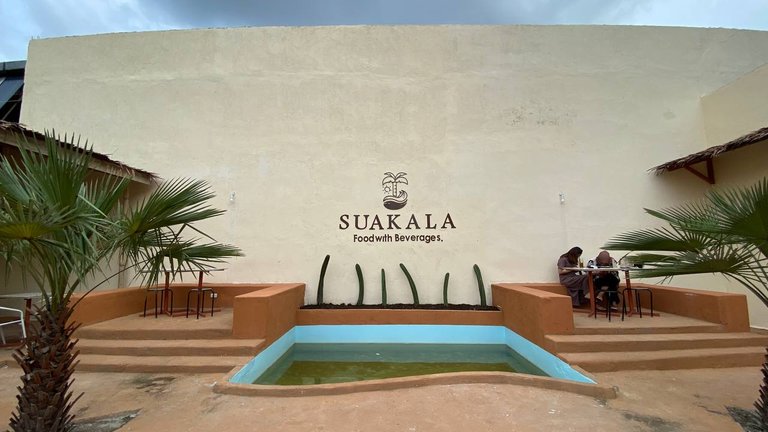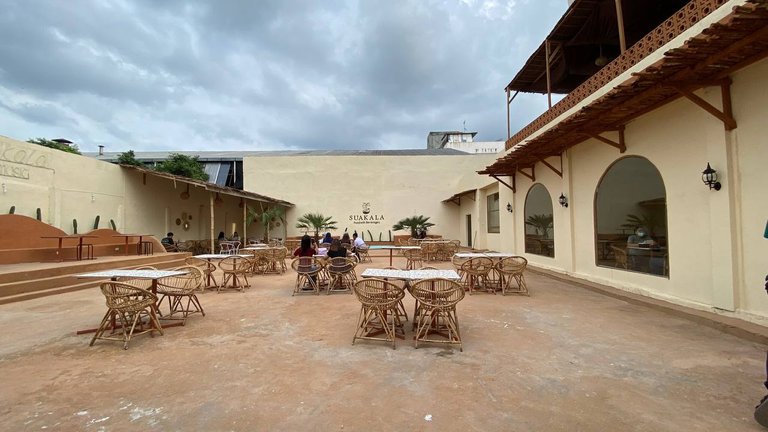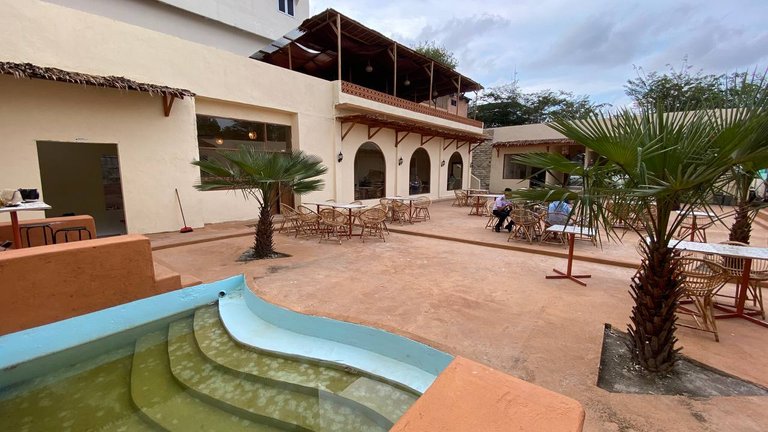 From the front of the coffee shop, using beige paint and also a stone wall carved with the words "Suakala". Entering the inside of this coffee shop, we are greeted with a very elegant and aesthetic hallway. I really like the way Suakala Coffee and Café creates branding and identity for its business. The desert-style cream color is dominant in this place.
When I entered the inside of the coffee shop. I feel like walking into a coffee shop in a desert oasis. The building materials, furniture, finishing, design and interior elements used are very typical of the Middle East. You can see, the floor and paint of this building are made in the same color. To make this place greener, this coffee shop planted some date palms and cactus to get rid of the barren impression of this place.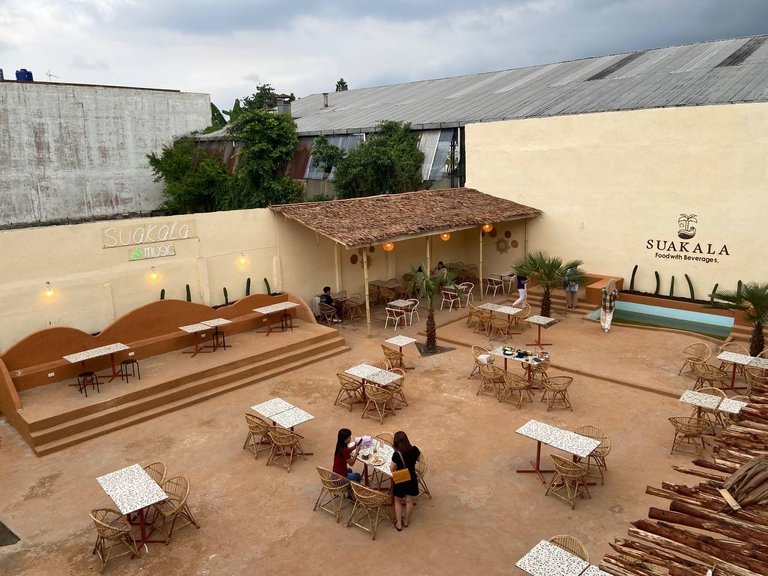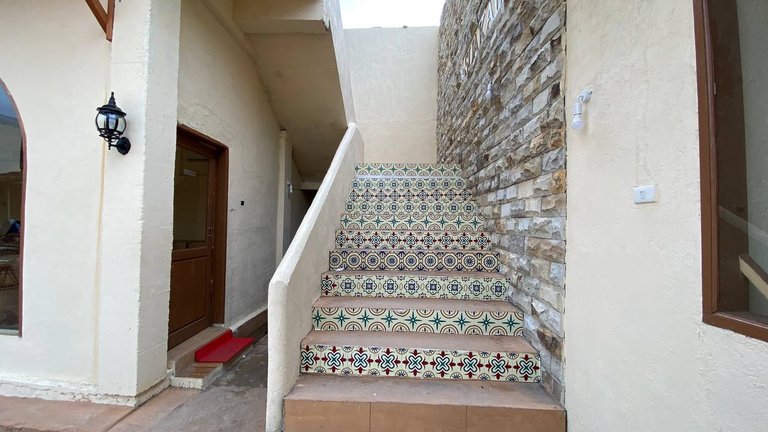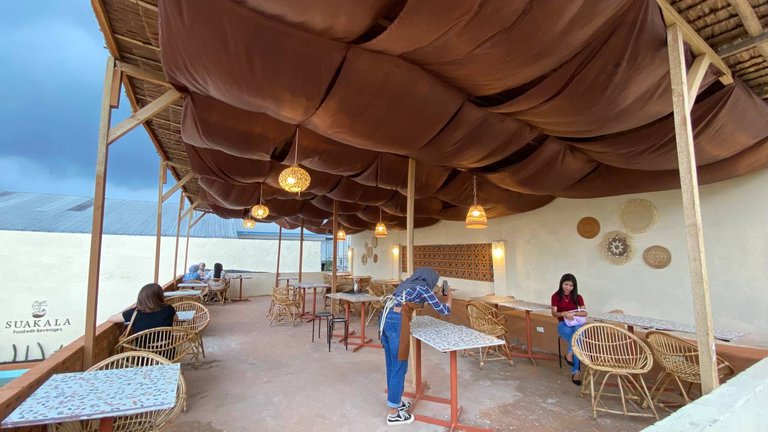 ---
---
Menu and Order
Various food and beverage menus are available here. For the coffee menu, there are many menu variants that we can choose from. Basic coffee espresso menu or signature menu. The menu list is very simple and simple, maybe because this coffee shop just opened. In this place, we order the food and drink menu first and then we pay for our order. After that, our order will be delivered to our table.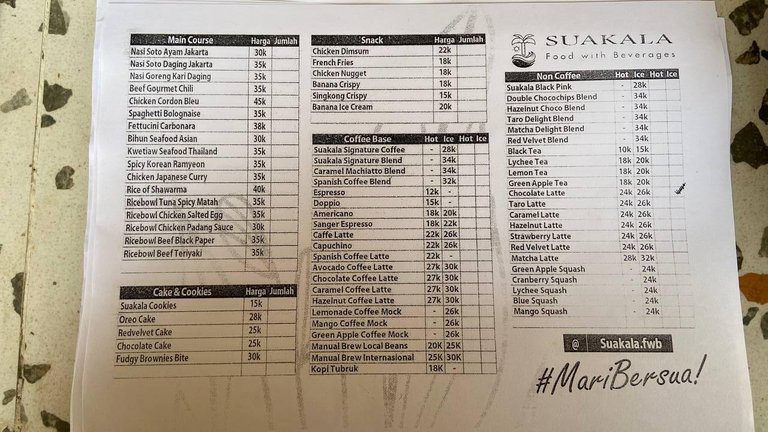 I ordered Ice Avocado Coffee Latte for my order that day. Suakala Coffee and Café has just opened and it can be seen from the way the service is still amateurish. Several times I asked about the menu, and what are the ingredients. The waiters and baristas still find it difficult to explain and look very amateurish.
---
---
Iced Avocado Coffee Latte
I ordered Iced Avocado Coffee Latte and I chose to sit in the indoor part of this coffee shop. The indoor part of this coffee shop is also very comfortable. Moreover, the large glass windows in the indoor section allow us to see the scenery outside the room.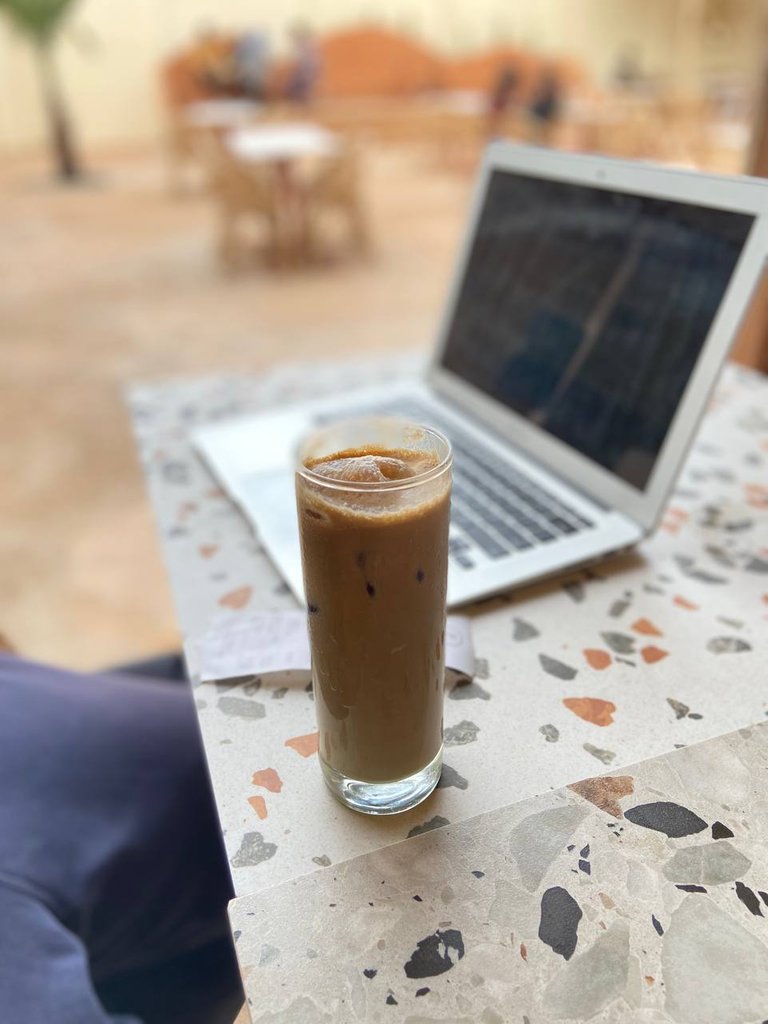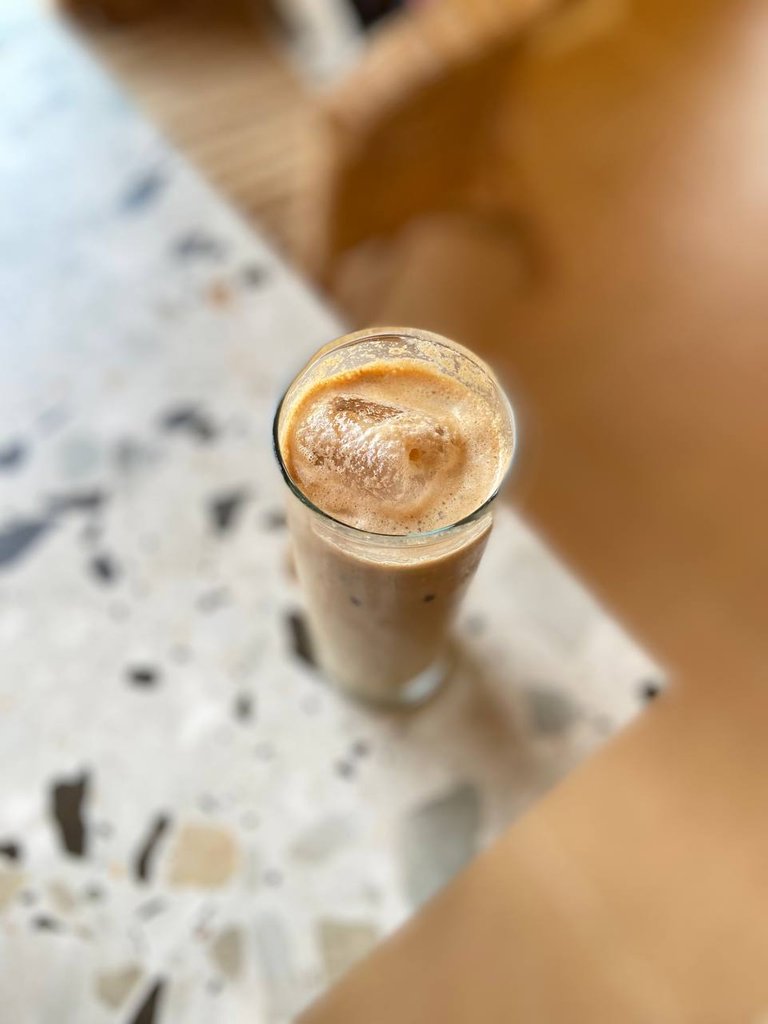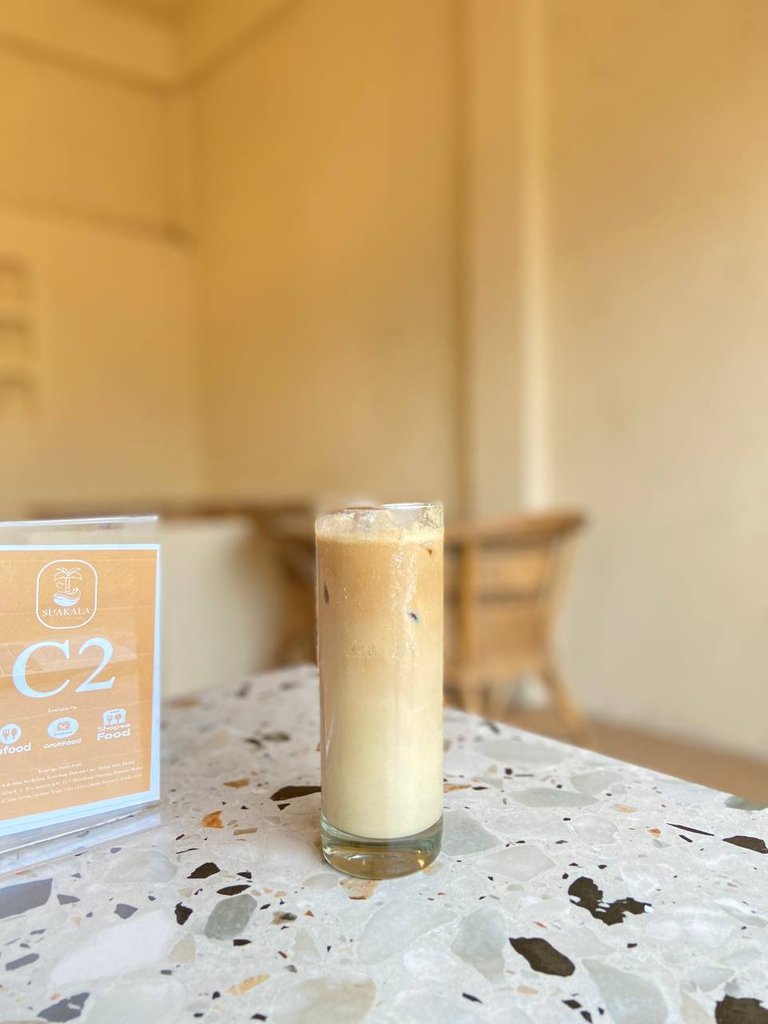 My order came about 15 minutes after I ordered it. The serving time is relatively standard, but you won't feel like you are waiting because you can surround this place. When my coffee is served to my table. I love the way this coffee shop to serve drinks. Suakala Coffee and Café still serves drinks in glasses, not using plastic cups. Serving coffee in a glass cup when we dine in at a coffee shop certainly gives a better ambiance and taste if it is served in a plastic cup.
I can't wait to taste this coffee. Judging from the appearance of the coffee, it is very refreshing. I immediately tasted this coffee. Iced Avocado Coffee Lattee from Suakala Coffee and Café has a different form from Avocado Coffee in other coffee shops. Usually, Avocado Coffee will have an avocado green color and a different coffee solution.
At Suakala Coffee and Café, Iced Avocado Coffee is served in a mixer so that all the avocado, coffee, milk and sugar are mixed and create a more complex taste. The combination of bitter coffee taste and creamy texture gives this coffee a new taste. To give a sweet taste and complement the two different flavors. Icer Avocado Coffee uses palm sugar. I like the taste of this coffee, it feels very creamy, sweet but the bitter taste of the coffee is still felt.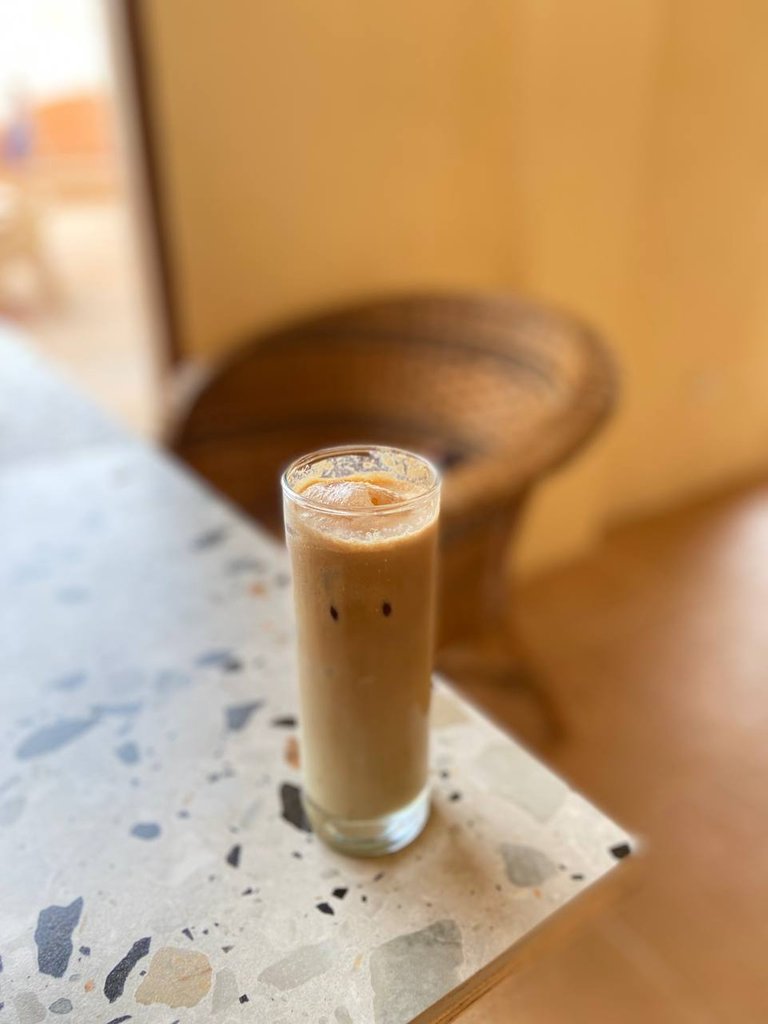 Some of the signature coffee drinks that I've tried, often only offer a sweet taste and a creamy texture. However, this Iced Avocado Coffee is perfect for coffee lovers who want something new to drink. The prices for food and drinks at this coffee shop are still affordable, maybe because the segments are students and young people. That's all my story this time, see you soon and don't forget to enjoy a cup of coffee.
---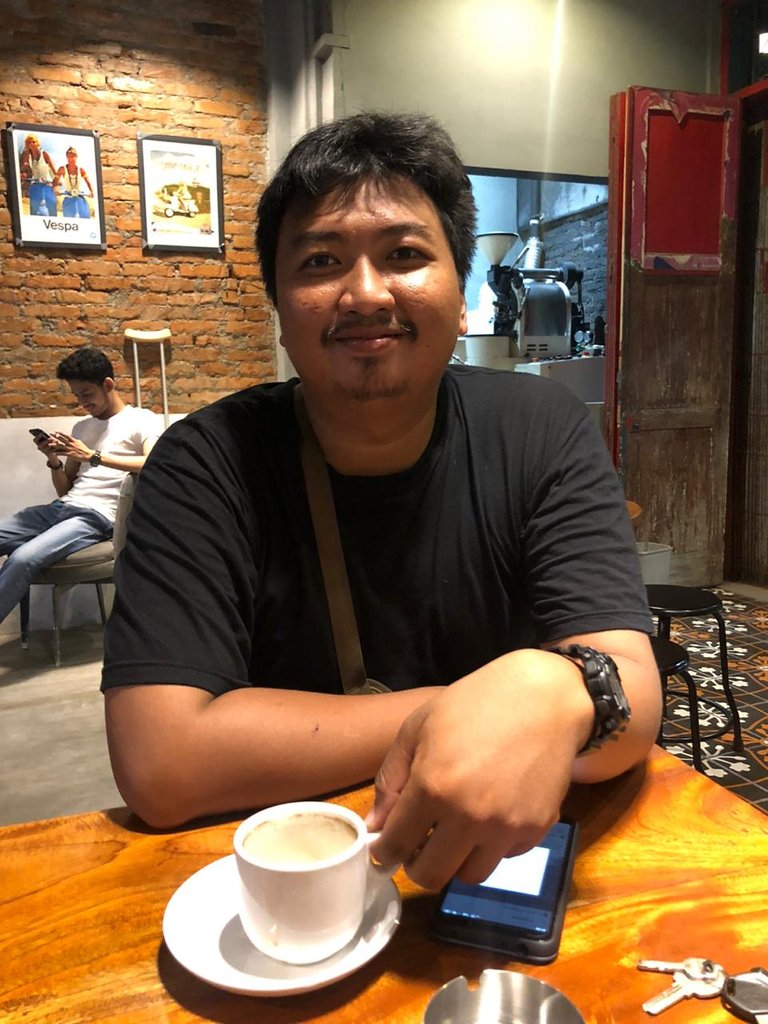 About Author

Call me Isdarmady, because I have a full name that is very long, namely Isdarmady Syahputra Ritonga. I am a head of the family who work as Farmers Vegetables Hydroponic and Consultant Hydroponics, sometimes I also sell coffee from various regions in Indonesia.
I have expertise dispensing coffee with a variety of techniques and tools brewing, because I have the desire to make a coffee shop with hydroponics as centerpieces. Help me realize that dream.
Thanks for read, vote, re-blog and support me in Hive. Maybe god will reward the kindness, let's success together.

---
---