Learn About History of North Sumatra and Indonesia at The North Sumatra State Museum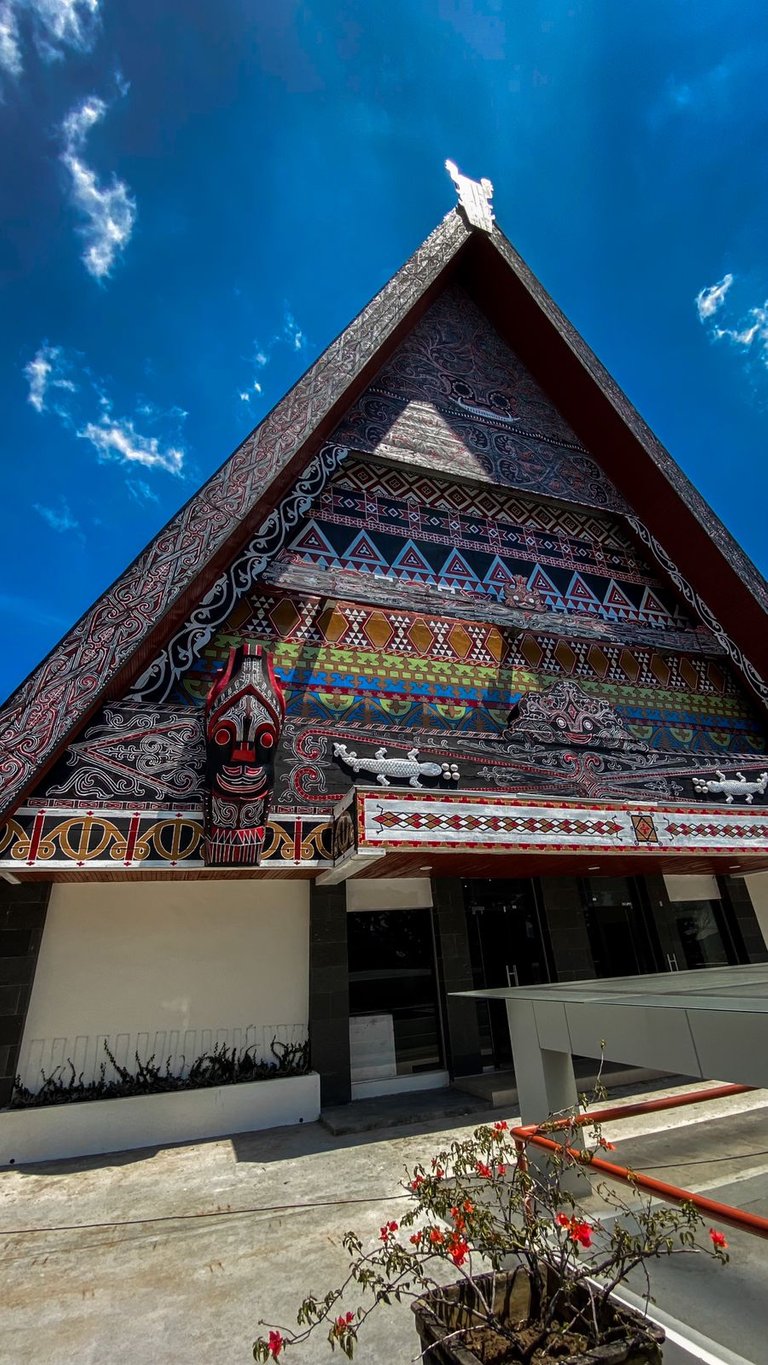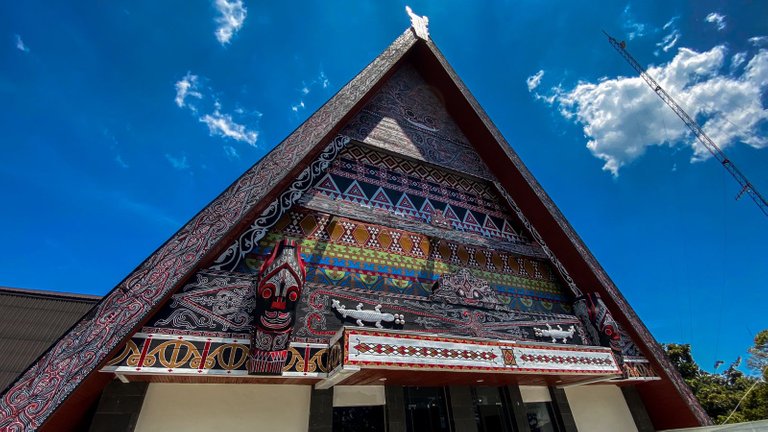 ---
---
I believe, to see how the development of a country and its people is by looking at the quality of the museums of that country. The museum is a place where we find out about history and also who won wars in the past. I really like learning about history but honestly, I've never been to a museum once.
That's why a few days ago, I took my wife to go visit the North Sumatra State Museum in my city to enjoy our holiday and share the experience with friends about the lessons of my visit and trip to this place.
North Sumatra State Museum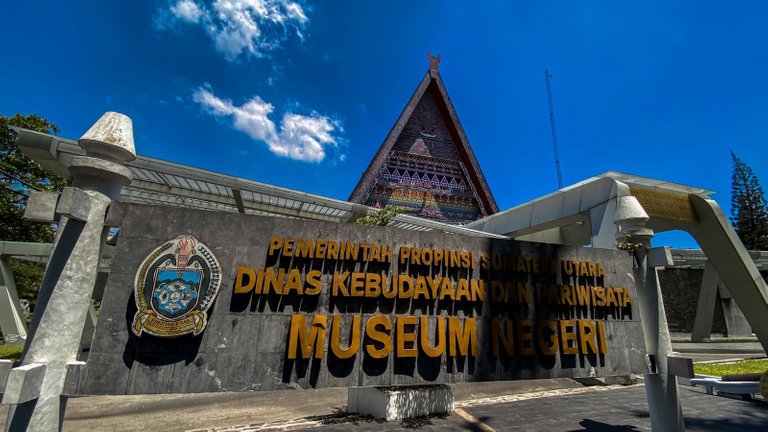 This museum is located at H.M Joni Street no. 51 Medan and the North Sumatra State Museum is the largest museum in North Sumatra Province, with an area of almost 1 hectare. To visit this museum is very easy, the location is very strategic because it is near strategic objects in Medan City, such as the Medan Teladan Stadium, Universities, Government Offices and also the culinary center of Medan City residents.
The museum building consists of two floors. The roof of this museum uses the style of the traditional roof of the Toba Batak ethnic, which is one of the largest ethnic groups in North Sumatra. This museum building looks majestic and modern. Walking to the front of the museum, there is an ancient cannon that was used during wars in the past of the Deli Sultanate.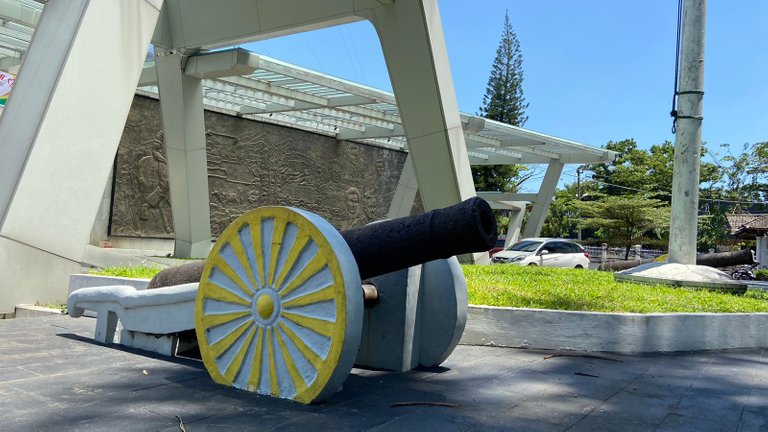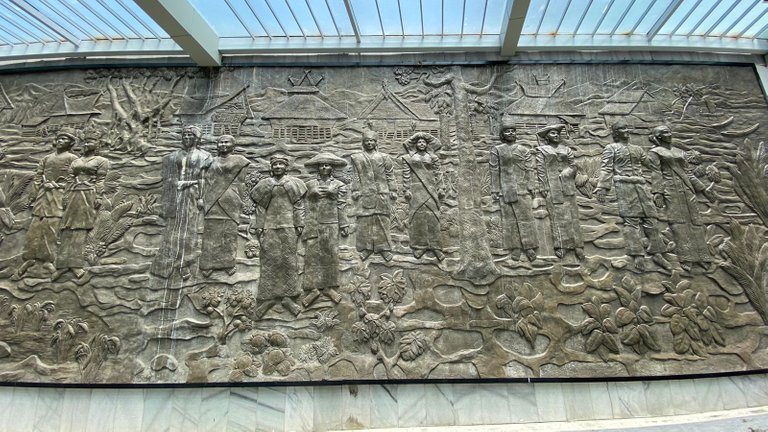 The entrance fee to the museum is also very cheap. For adults or parents around IDR 3K (0.2 USD), students IDR 2K (0.15 USD) and foreign tourists IDR 10K (0.66 USD). When I came, many students came to the museum for various purposes such as studying, resting or looking for air conditioning. After paying for the ticket, we will be given a visitor's name tag. Before entering, we will see some reliefs depicting the traditional ethnicity of North Sumatra and some figures and heroes from North Sumatra.
When we entered the museum, we were greeted warmly by the staff from the museum. He explained us some interesting history and stories, one that was memorable about the first collection of this Museum and also about the history of the name Gedung Arca Street.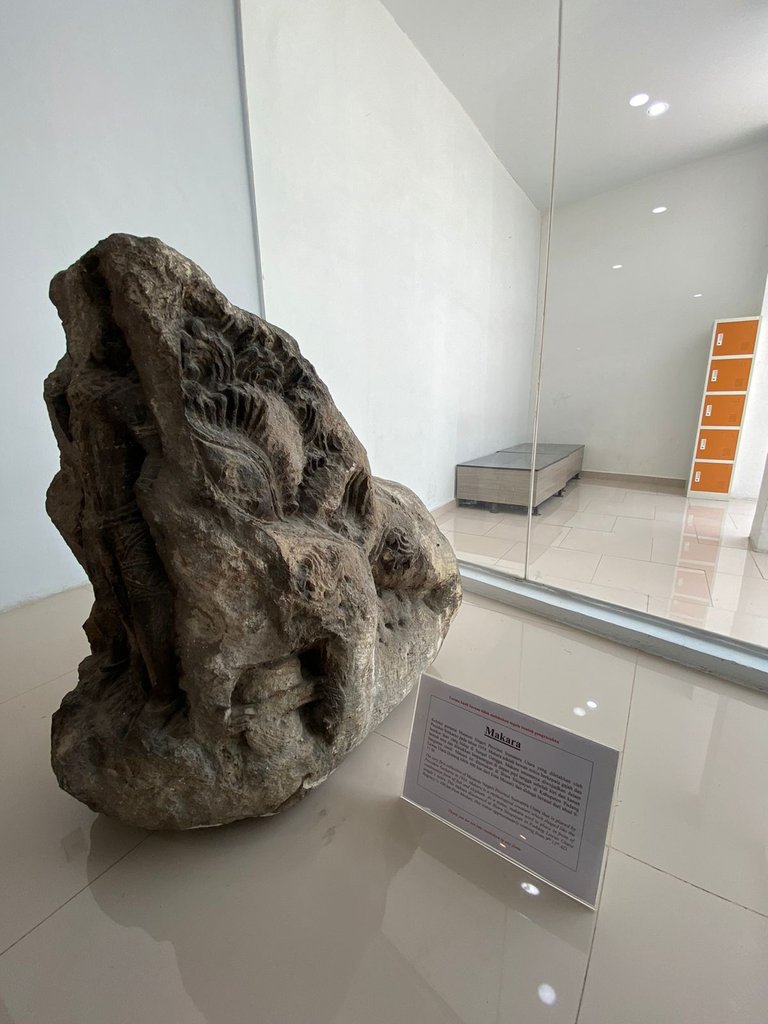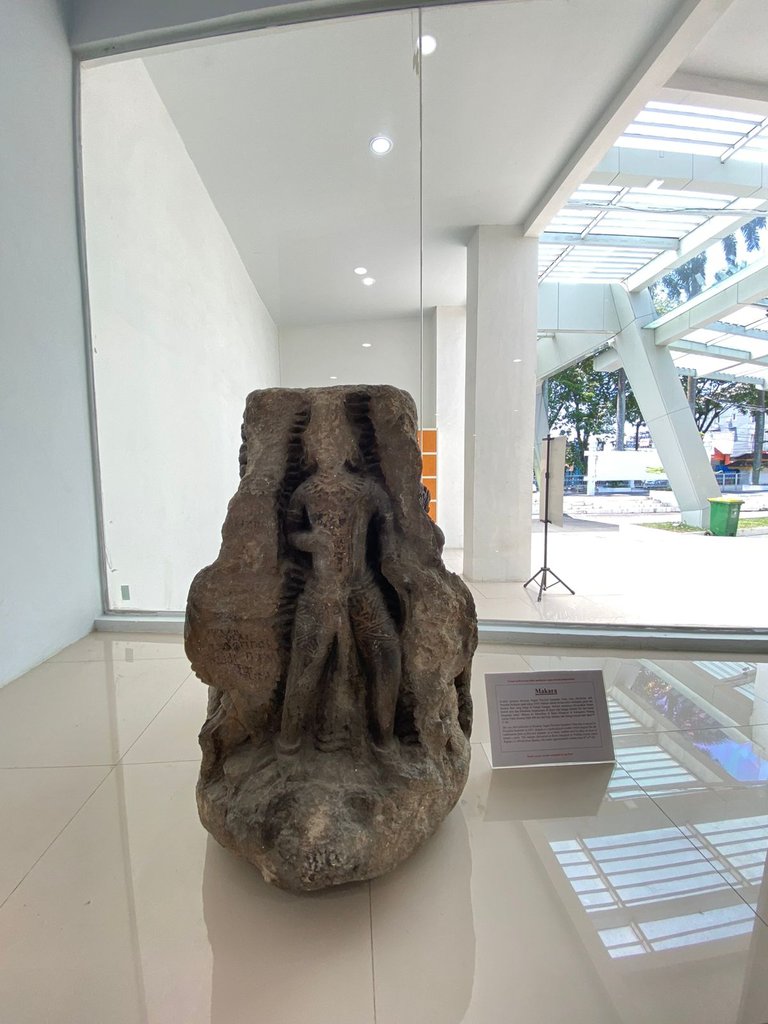 The first collection of this museum is two Makara (small statues) which were placed directly by Ir. Soekarno, the first president of the Republic of Indonesia in 1954. This Makara was obtained from the site of the Sitopayan Monastery in North Padang Lawas Regency, and placed side by side right at the front door of this museum, as in its past function as a "Building Guard".
This museum looks spacious for us to explore one by one. First, I visited the prehistoric part of this museum. I was quite surprised, because in North Sumatra also found some traces of prehistoric humans which were marked by the discovery of stone axes (as hunting tools), jugs, pottery, etc. In addition, the museum also makes several mannequins and prehistoric collections from outside North Sumatra. To be honest, I'm still debating the theory of evolution or prehistoric human because there are very overlapping slices of civilization.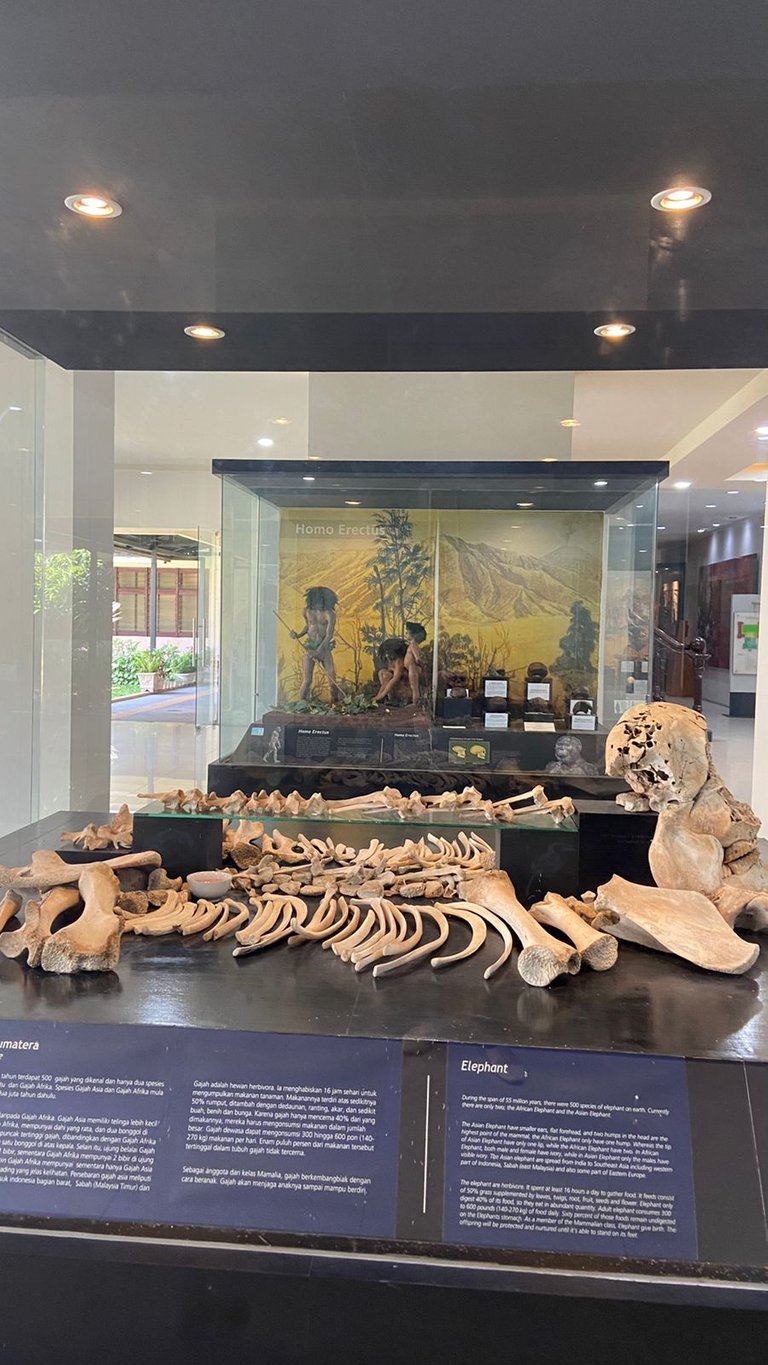 ---
---
The Struggle of People of North Sumatra in The Era of Colonialism
Next, I explored the entire section of the first floor. In this room, we will see some traces of history from the province of North Sumatra, such as the governors of the province of North Sumatra or national heroes from North Sumatra. The rooms are very nice, but the information on each character is too short and diplomatic. I imagine each character has a barcode that we can scan to find out his life history, achievements or black records.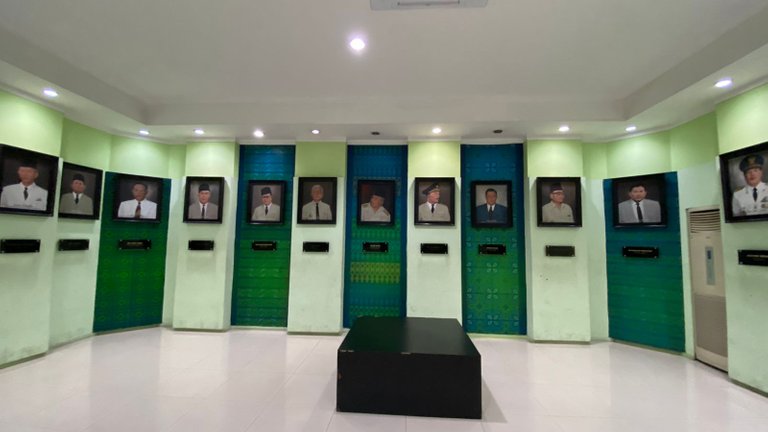 Some historical documentation about the struggle of the people in North Sumatra in the face of pre-independence and post-independence colonialism can be seen here. As a native son from North Sumatra, I am ashamed that I don't know much about the names of the heroes and tragedies that have happened, we never learned that at school.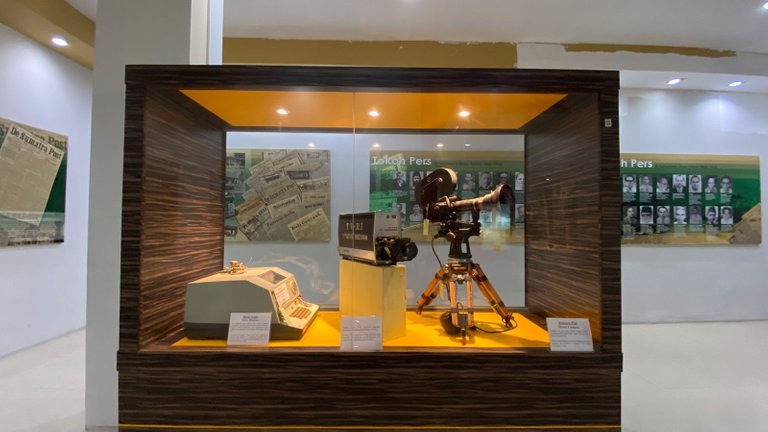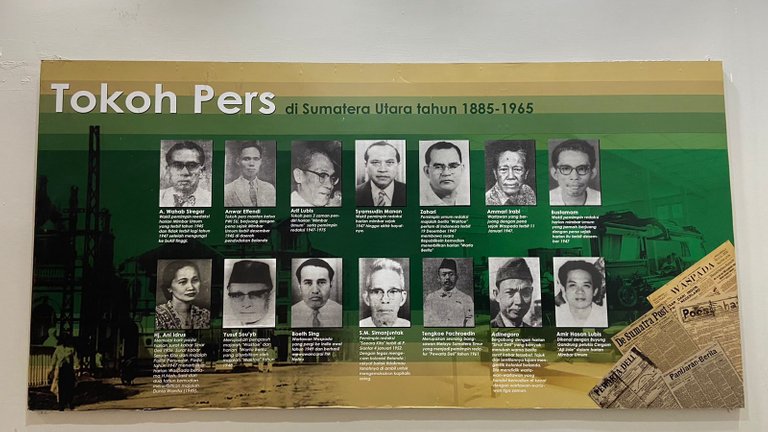 Walking a bit, there is a small room in the corner that holds a lot of information, a collection of letters, and historical items about the press. I can see and read various historical photos about the province of North Sumatra, although the information is very limited and tends to be normative. I also got new knowledge, about the first newspaper in North Sumatra called Deli Courant which was published in Dutch in March 1885. Unfortunately, there is no original collection of "Deli Courant" in this Museum, only a few photos in large print. I was curious, what was the first news that appeared in the newspaper.
---
---
Collection of Ancient Statues and Artifacts
Because I read too much and absorbed information, I went out of the museum room and it turned out that I saw a collection of ancient statues or statues from various sites and discoveries in North Sumatra. This collection of ancient statues is neatly arranged and also annotated in two languages (English and Indonesian).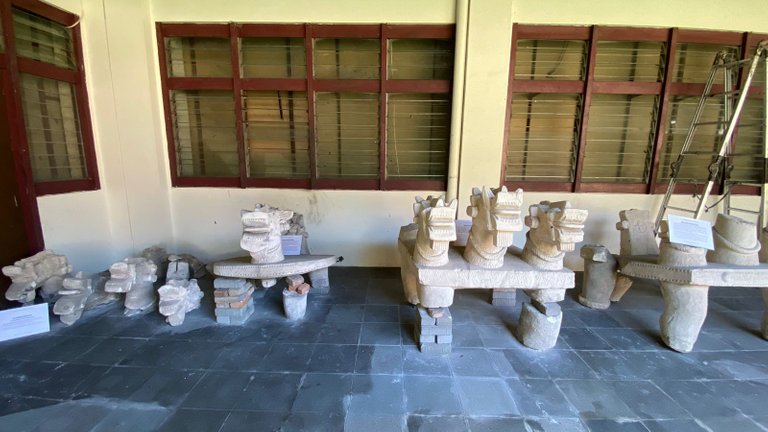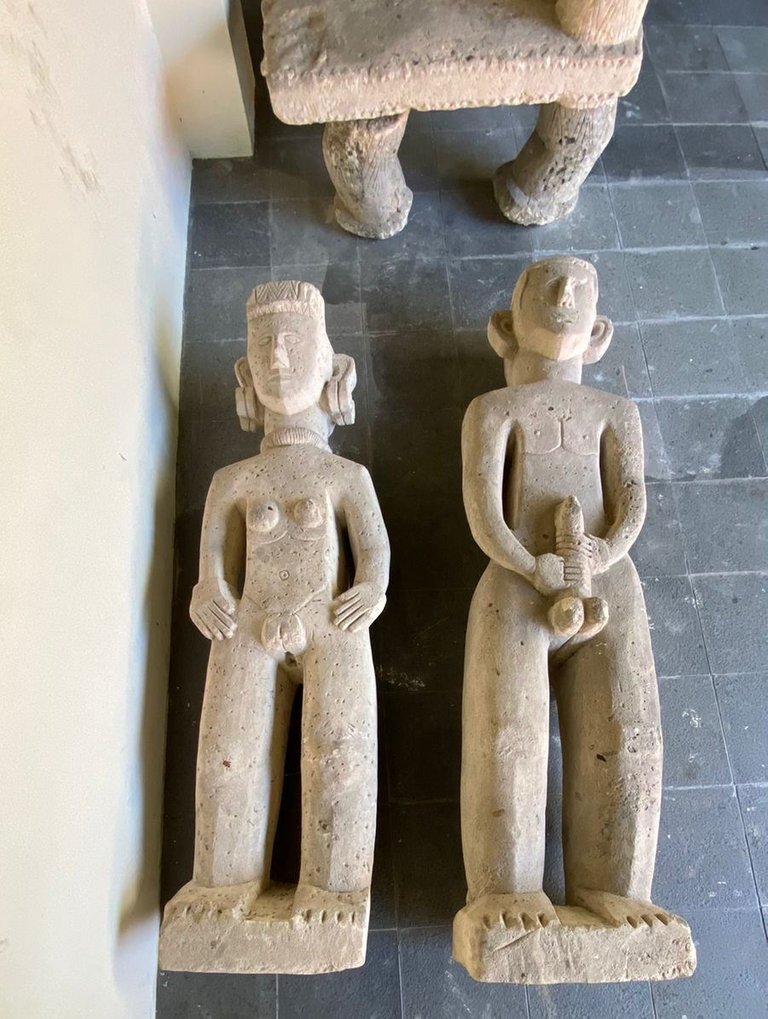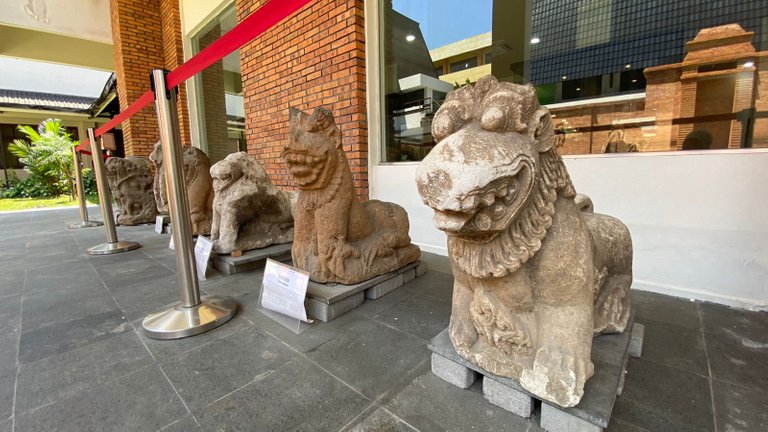 In addition to obtaining from excavations of historical sites, several ancient statues were also obtained from court confiscations after thwarting illicit transactions related to the theft and sale of historical objects. My advice, the museum should also make photos or stories of how these statues were found because it will definitely be interesting for visitors to read.
---
---
Seeing The Past of North Sumatra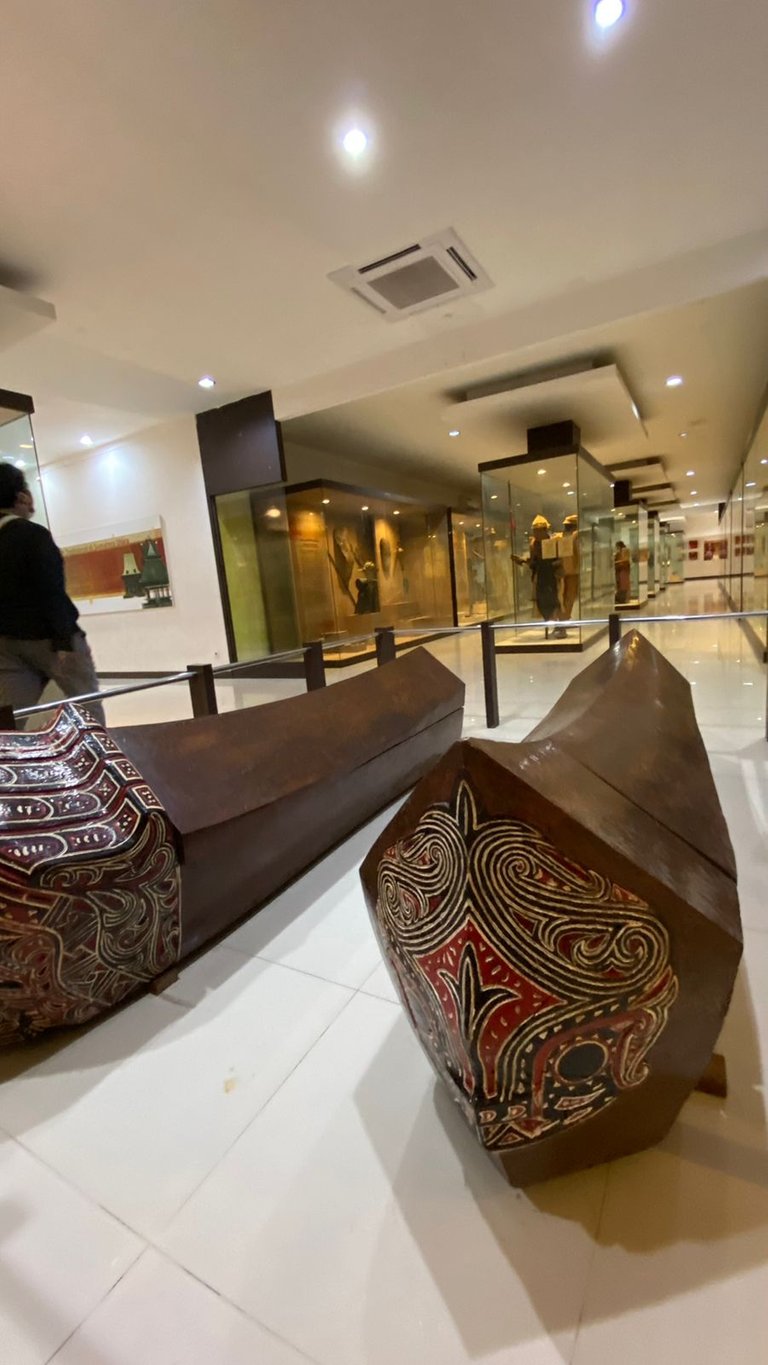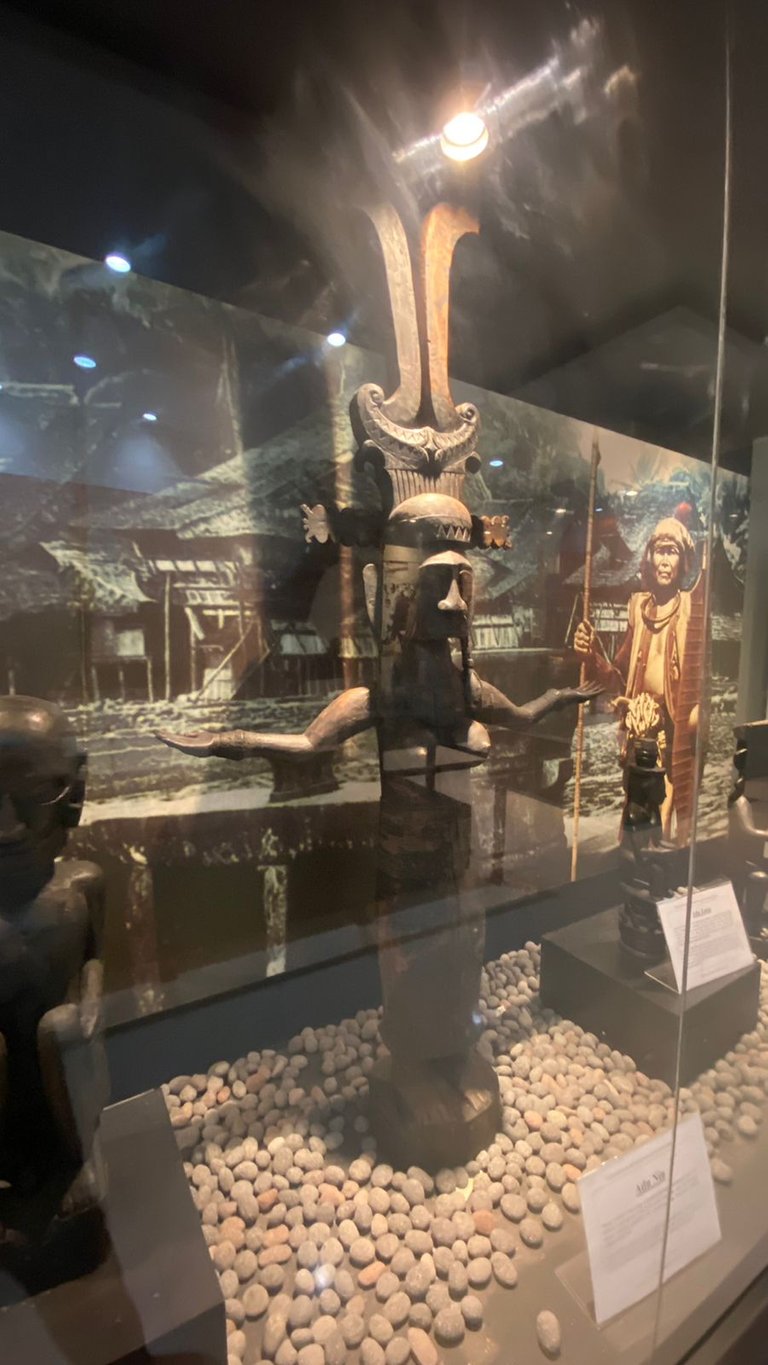 After that, I climbed the stairs to see the second floor. On the second floor, we can see and learn about the ancient culture of the people of North Sumatra in the past. Some historical objects from the ancient culture of the Sumatran people such as coffins, offering artifacts, shamanic sticks, medicinal cups, collections of ancient manuscripts with Batak script and also mystical equipment for shamans.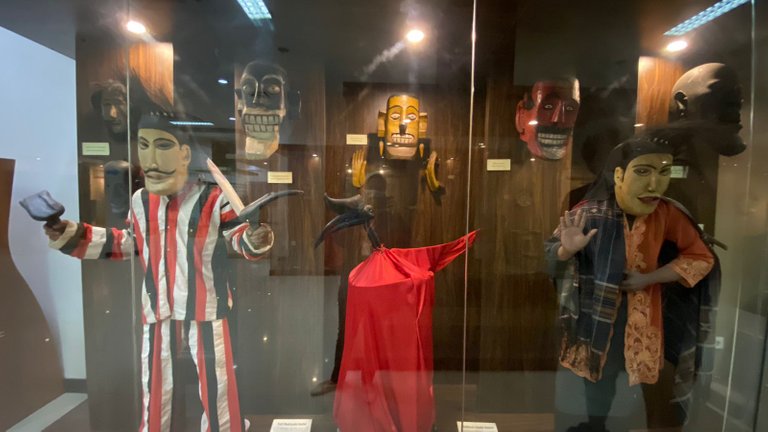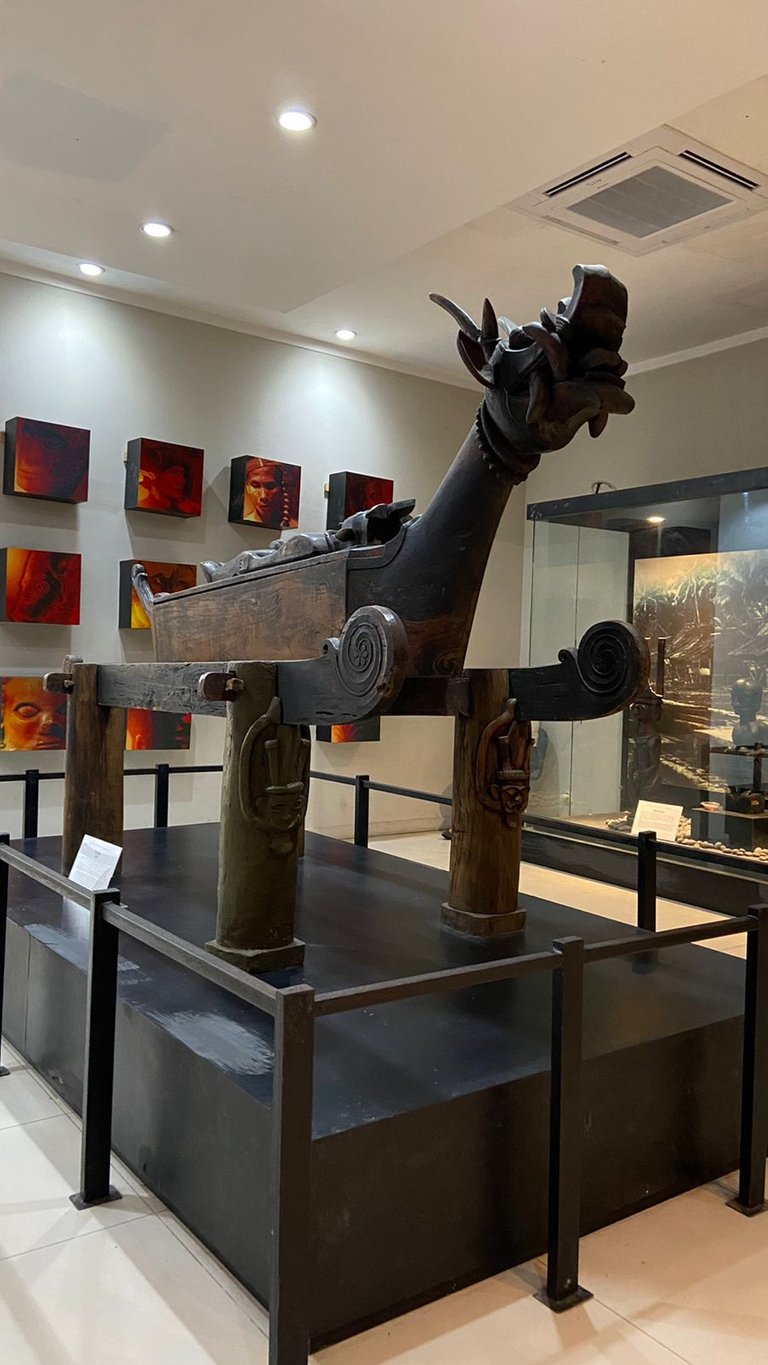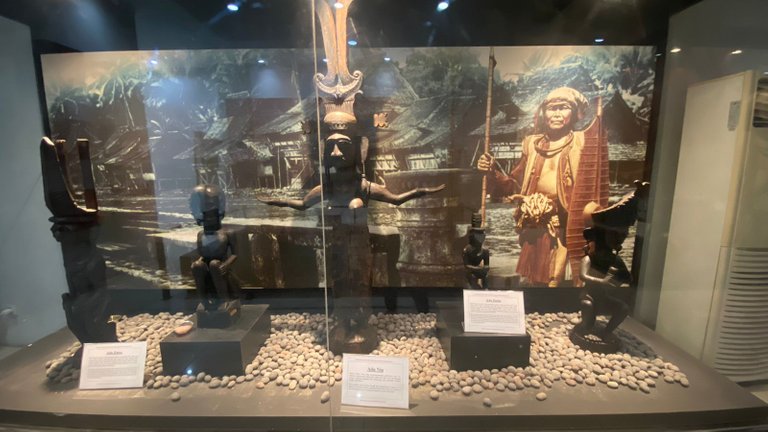 Seeing these historical objects, it made me imagine a little about life in the lamp era. The allure and artistic value of each object is very high and difficult to find in later cultures. However, the mystical influence is also very strong with the many objects that are thought to be used by shamans in that era. I also have a hard time imagining how these artsy people can live side by side with shamans (although until now Indonesia still strongly believes in mystical things).
---
---
When Religion Comes to North Sumatra
After seeing and learning about how people in the era of lights did not know religion and only practiced the customs they believed in. North Sumatra experienced phases of cultural change that was brought about by the influence of Islam and Hinduism in the era of the 5-10 century AD. I know a lot about this, because I am interested in learning about the first traces of Islam coming to Indonesia.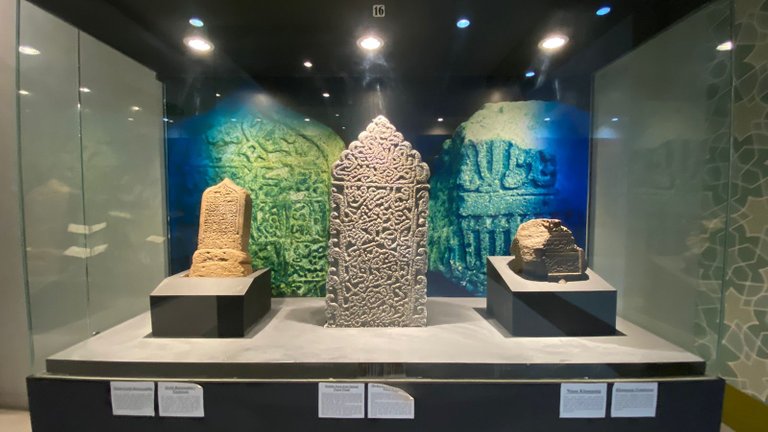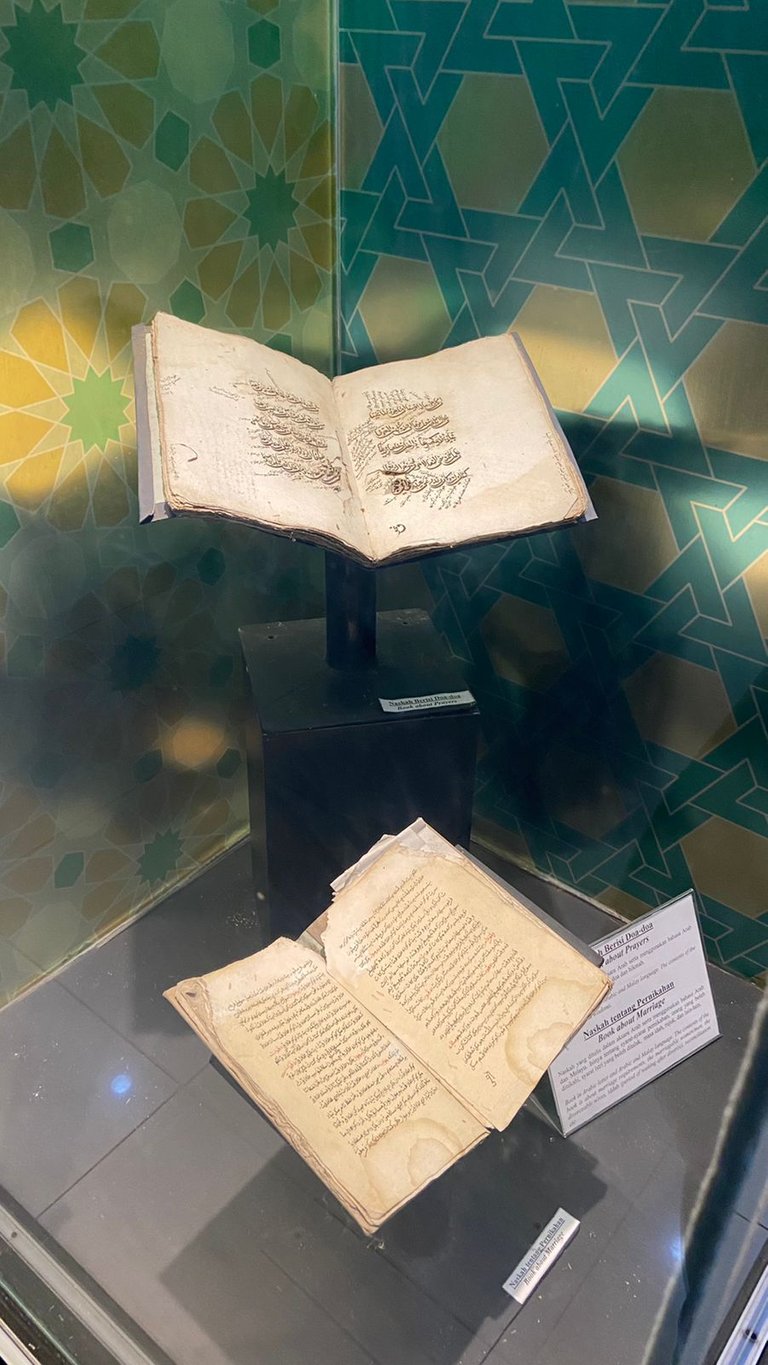 In this museum, there are several tombstones with Arabic calligraphy found in Barus, North Tapanuli. This tombstone comes from the 7th century AD, which can be said to be still a period with the spread of Islam. Researchers believe, Barus has become a large port city visited by traders around the world. Traders from all over the world are looking for two commodities that can only be found on Sumatra Island through Barus Harbor, namely myrrh and camphor.
In addition to traces of Islamic heritage, this museum also stores several statues obtained from Hindu and Buddhist sites scattered in several places in Indonesia. These statues are still well preserved and each has a strong meaning for people's lives in the past.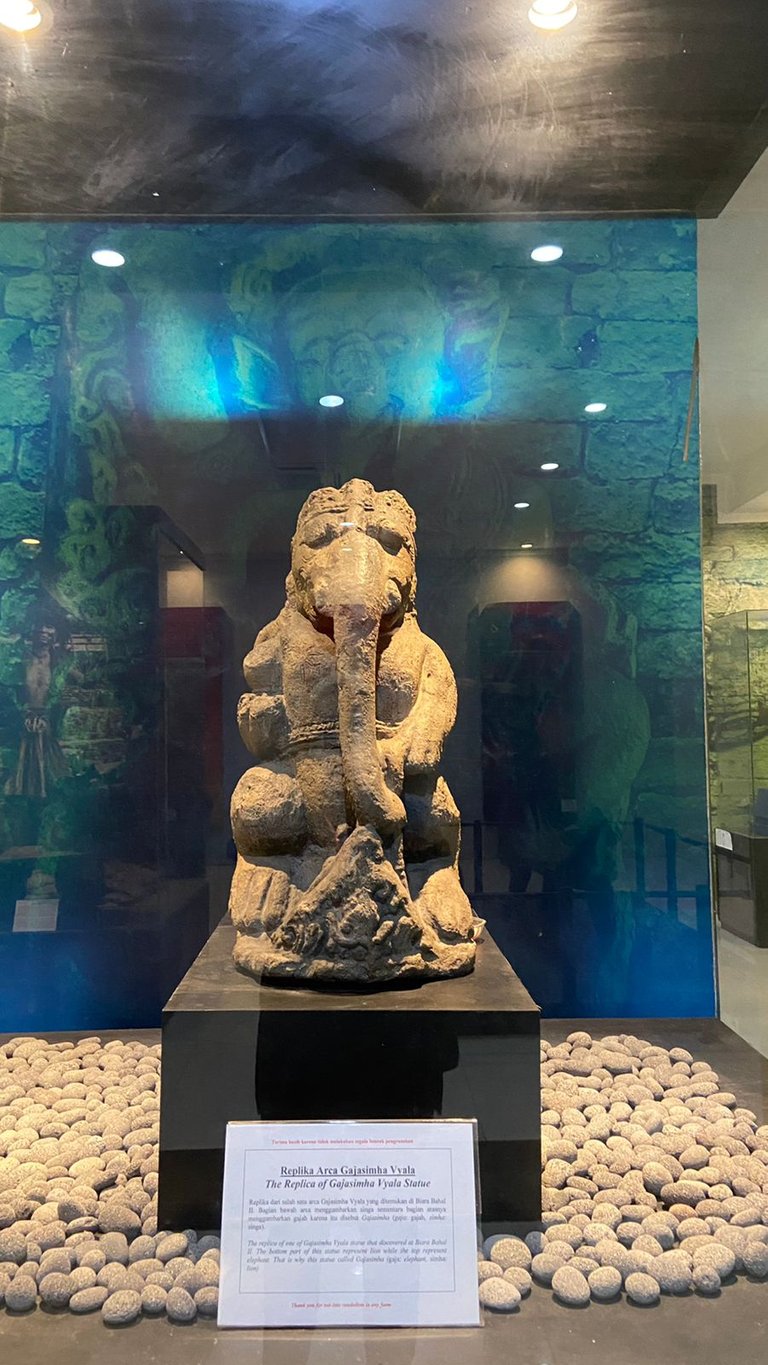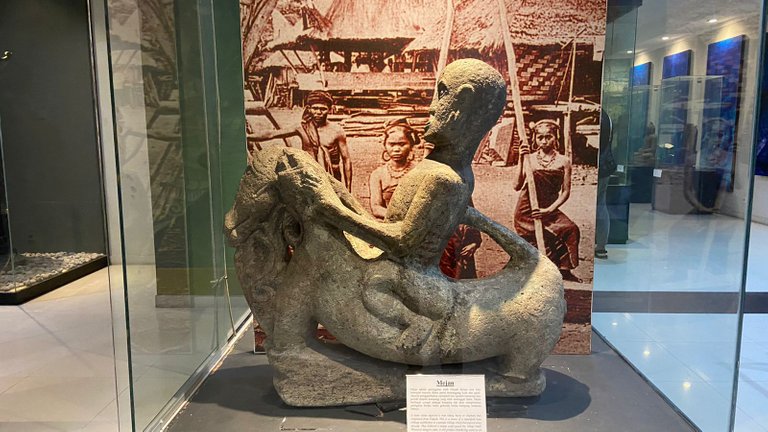 ---
---
That's my trip at the North Sumatra State Museum. My first experience coming here was very pleasant. Honestly, the information provided by the museum is very limited and normative, making me even more curious about some of the history of my nation
Wendy Beckett, a religious nun and British art historian once said "A country with few museums is materially poor and spiritually poor. Museums, like theaters and libraries, are the means to freedom." The city where I live doesn't have many museums, theaters or libraries but I hope everyone can get some knowledge and inspiration when it comes to this museum.
---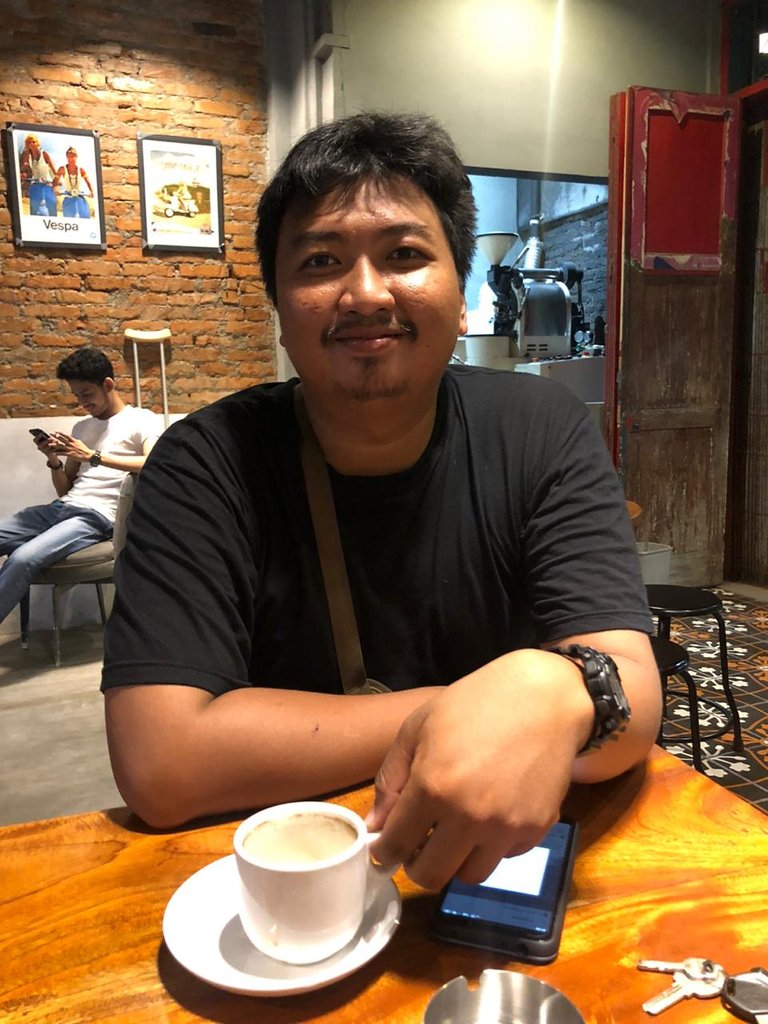 About Author

Call me Isdarmady, because I have a full name that is very long, namely Isdarmady Syahputra Ritonga. I am a head of the family who work as Farmers Vegetables Hydroponic and Consultant Hydroponics, sometimes I also sell coffee from various regions in Indonesia.
I have expertise dispensing coffee with a variety of techniques and tools brewing, because I have the desire to make a coffee shop with hydroponics as centerpieces. Help me realize that dream.
Thanks for read, vote, re-blog and support me in Hive. Maybe god will reward the kindness, let's success together.

---
---