Making Simple and Easy Lupis - Recipes and Tutorials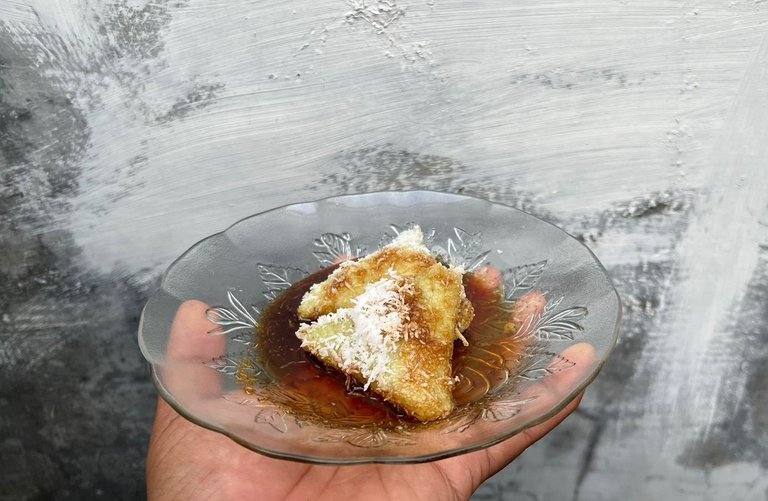 ---
---
Hello everyone
How are you today ? I hope and pray, we are all always given health and also happiness in living this life. Where I live, it's about to enter the transition season. From morning to noon it will be very hot, and at night it will rain. Changes in weather like this, can make the immune system weaken. Therefore, maintaining a healthy diet and also reducing the intensity of staying up late is very good for our bodies.
Anyway, this time I'm back to participate in Plant Power (Vegan) to share Plant-Based Indonesian traditional culinary recipes that are easy and cheap to make in your kitchen. What recipe will I share this time? continue to see my story this time.
Indonesia is a country with a wealth and diversity of traditional cultures. Indonesia is very heterogeneous and multi-ethnic, so we can see different cultures and traditions. In addition, Indonesia is a tropical country with very fertile soil. This country, has a very strong agricultural tradition, so that it influences its culinary.
Strong agricultural traditions and culture, greatly influence the choice of traditional Indonesian culinary or traditional snacks. Since ancient times, Indonesians have been able to use various agricultural materials to make delicious traditional dishes. One of the ingredients that is often used to make traditional snacks is pulut or sticky rice. Glutinous rice is very easy to find, because many farmers grow it in Indonesia.
---
---
Get to Know Lupis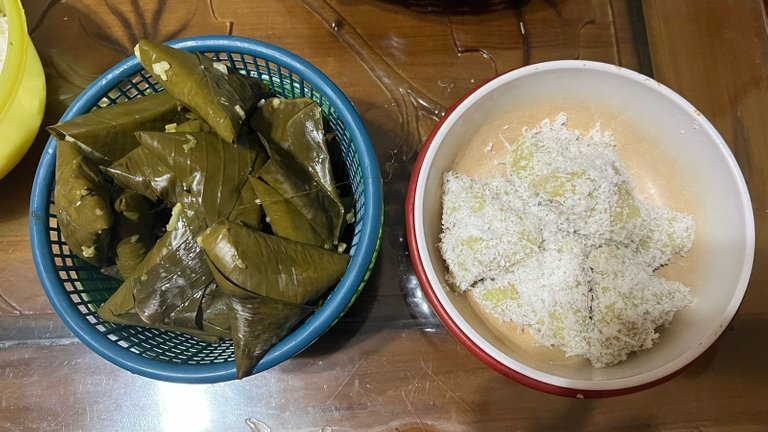 There are lots of culinary or traditional snacks in Indonesia which are made from glutinous rice. If I mention one by one the snacks from each region or ethnicity in Indonesia, I'm sure that every region and culture in Indonesia must have traditions or snacks made from glutinous rice. One of the traditional snacks in Indonesia which is made from glutinous rice is lupis.
Lupis is one of the most popular traditional snacks in Indonesia. Lupis is often sold and found in traditional markets, Lupis is usually eaten for breakfast. This traditional snack has a shape like a triangle. Because of that, in Indonesia some people call the triangular shape the lupis shape. Lupis is also a traditional Indonesian plant-based snack that only uses a few ingredients.
Lupis is made using glutinous rice wrapped in banana leaves, then sprinkled with coconut and eaten with palm sugar syrup or brown sugar syrup. This time, I want to share recipes and tutorials for making Lupis with all my friends.
---
---
Ingredients
1 kilogram of glutinous rice
Banana leaf
100 grams of grated old coconut (clean and white grated coconut)
Salt
Liquid Palm Sugar (palm sugar syrup)
Banana leaf
Stick cut
---
---
Lupis Preparation
Soak the glutinous rice in water for about 30-45 minutes. Soaking rice to make glutinous rice has a fluffier texture, solid and not mushy. After that, drain the rice from the soaking water. For information, rice soaking water is very good for plants.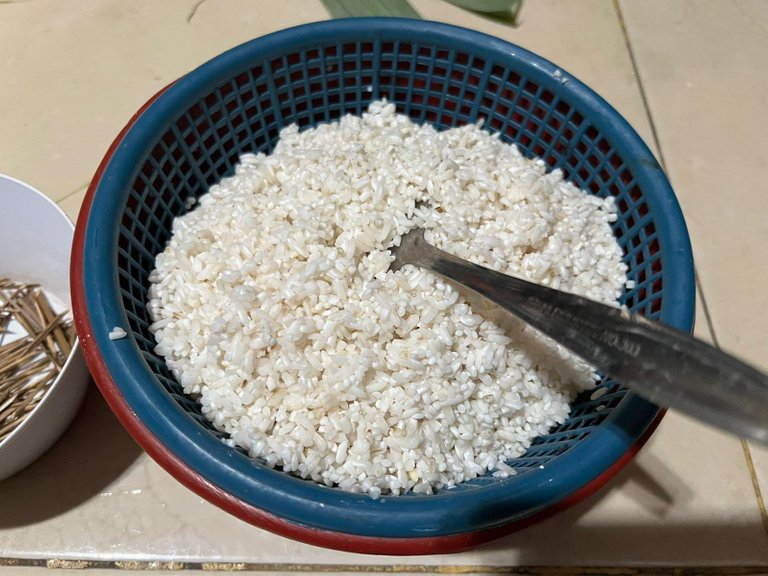 We prepare banana leaves as lupis wrappers. Banana leaves are the most important part of making lupis and cannot be replaced with plastic packaging. Banana leaves can add flavor, aroma and color to the wrapped glutinous rice. Aromatic from bananas also gives a more delicious taste.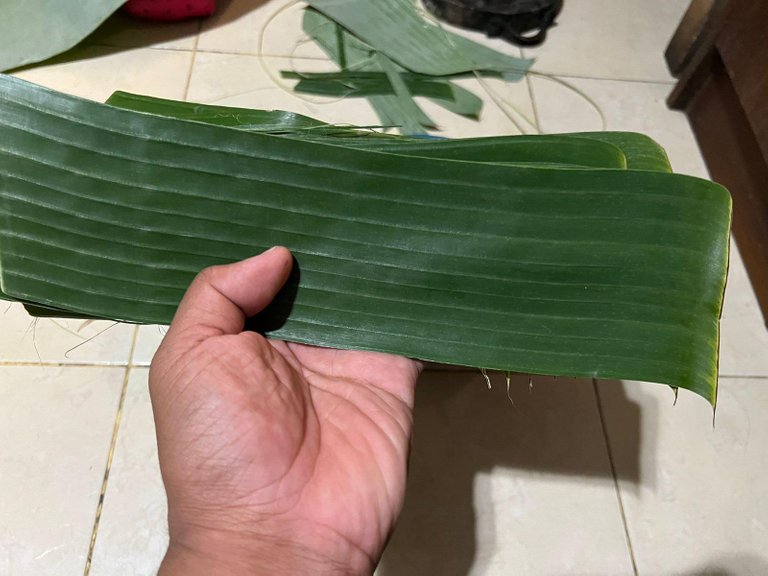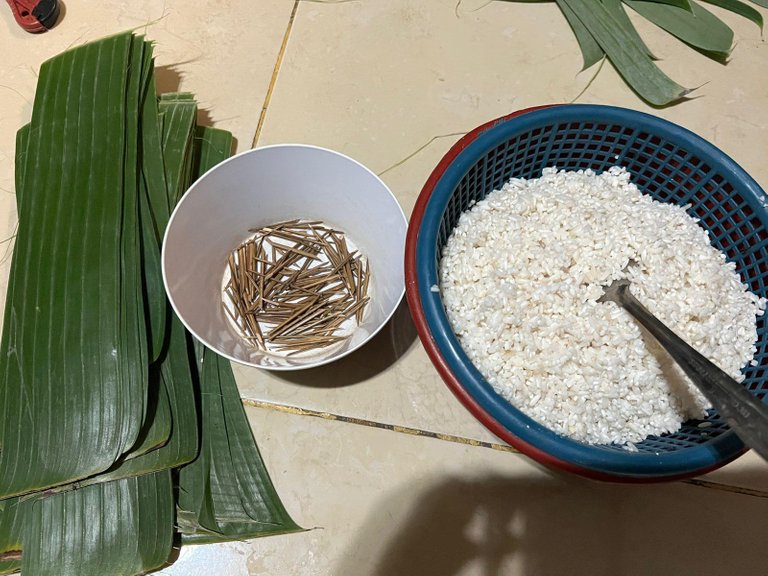 After the banana leaves are cut to size. We pack this glutinous rice into banana leaves. The way to pack it is quite easy, we take about two spoons of glutinous rice and put it in the banana leaf that we have shaped like a funnel. After that, fold the message leaf to form a triangle, then tie the banana leaf with a stick.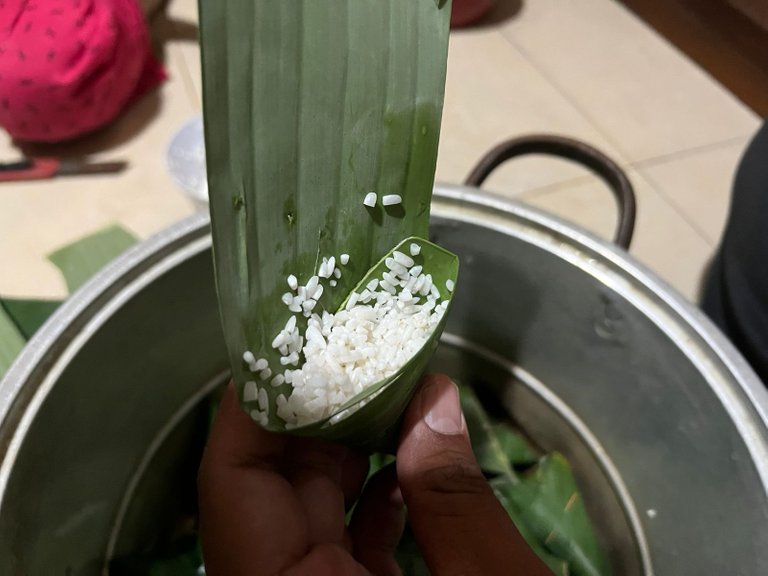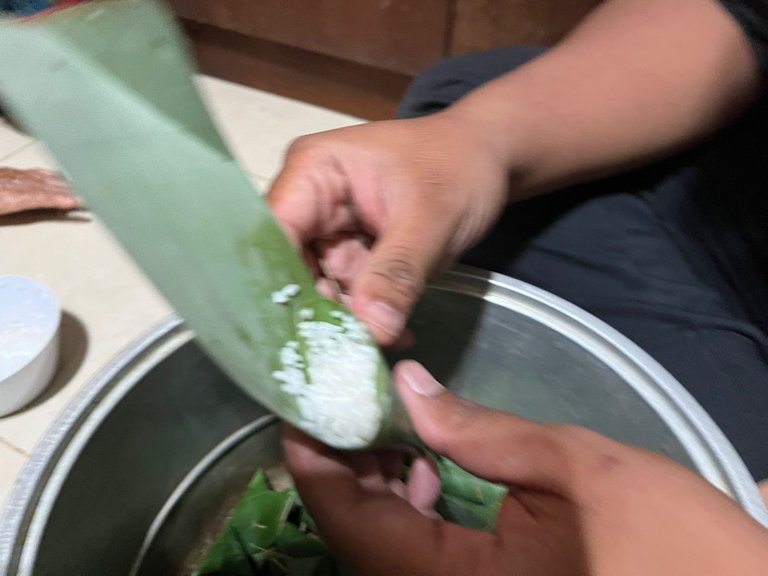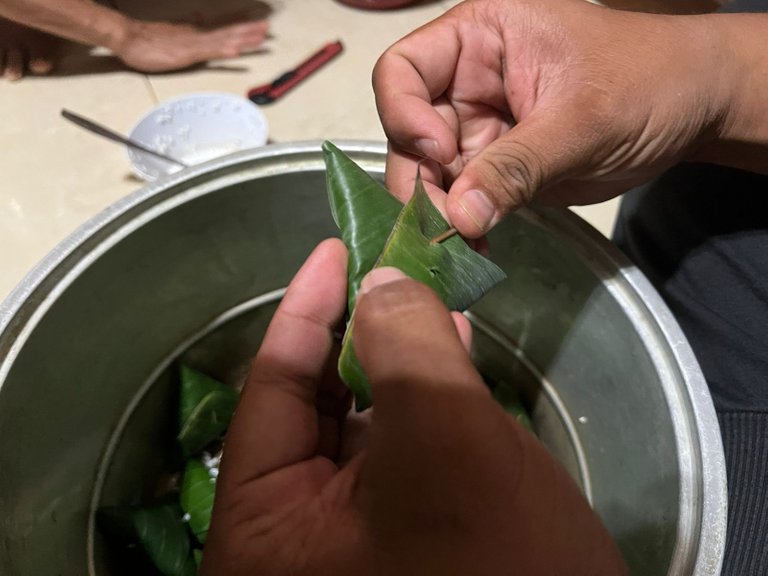 The glutinous rice that we have wrapped in banana leaves, we arrange it neatly in the boiler. After that, put the water into the pot. The amount of water is approximately ¾ of the volume of the pan.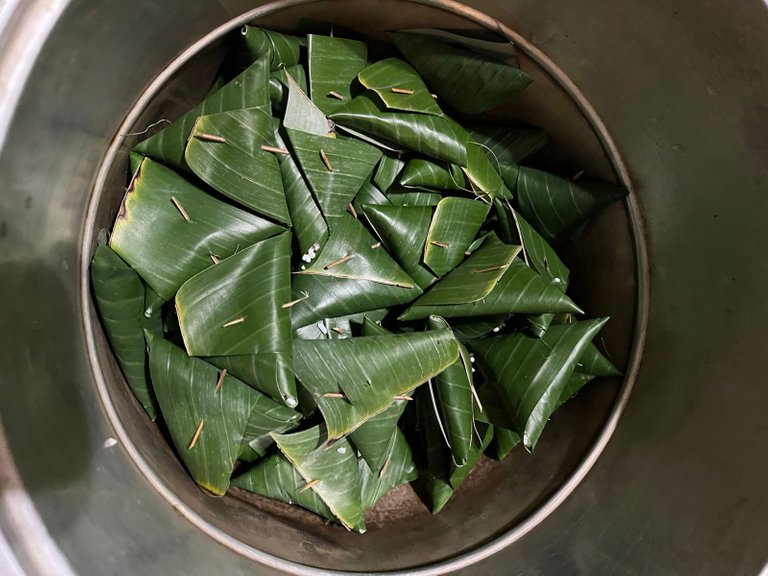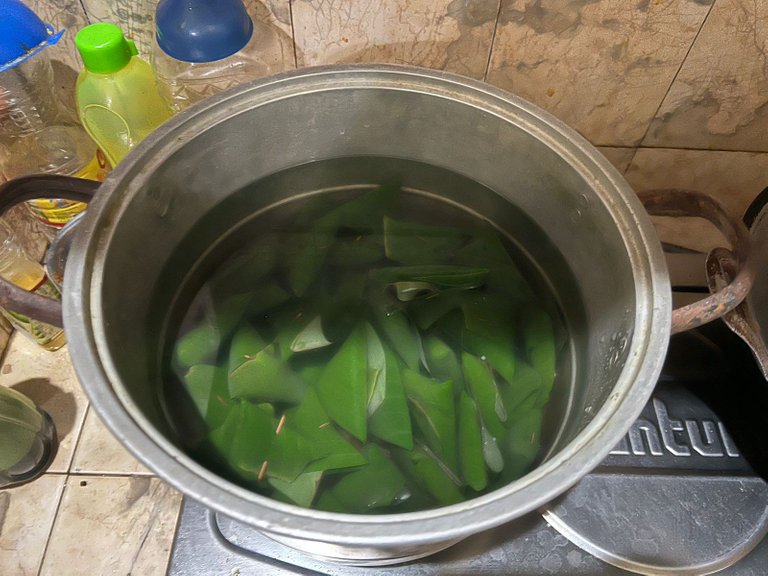 After that, we turn on the stove and boil all the lupis until they are cooked. Usually, the duration until the lupis is cooked is around 120 minutes.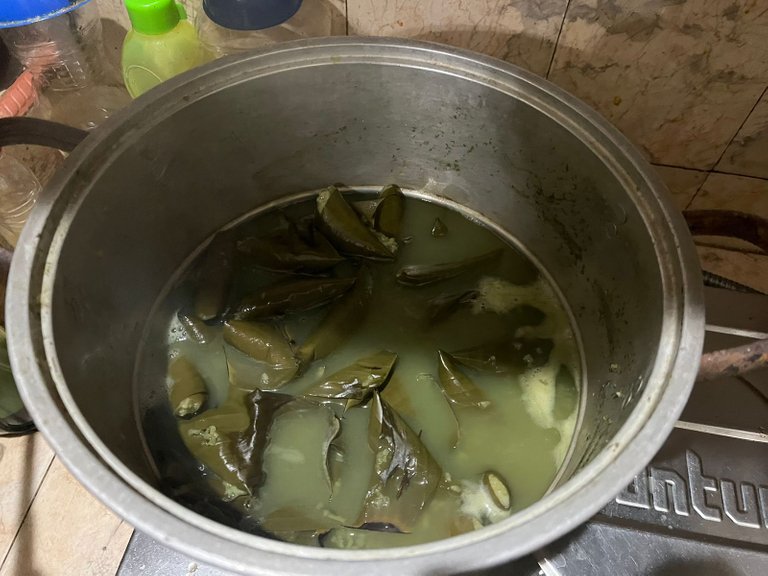 Ripe Lupis has a dense texture, and the color of the banana leaves turns brownish. Once it looks cooked, remove lupis and chill.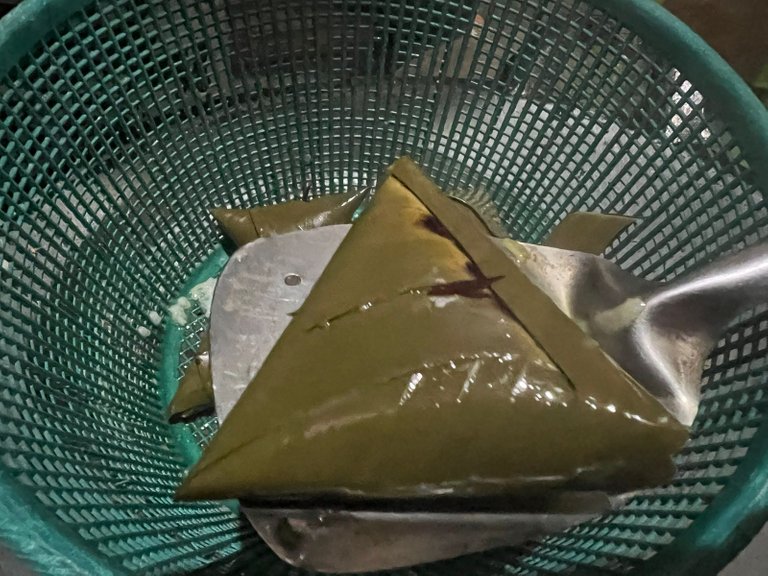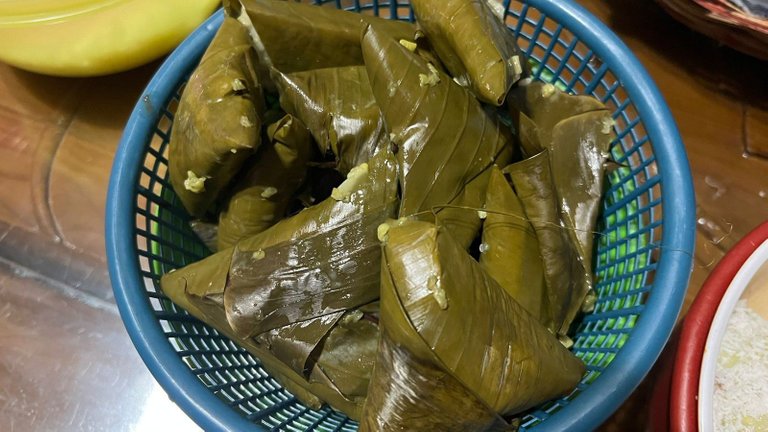 Unpack the banana leaves from the lupis, after that we put the lupis in the grated coconut. Lupis coat with grated coconut until smooth. This grated coconut gives a savory taste to our dishes and dishes.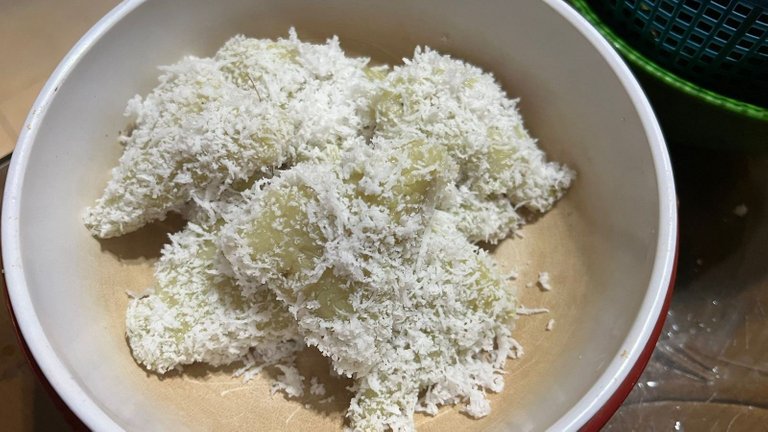 Serve the lupis on a plate, pour the liquid palm sugar / palm sugar syrup onto the lupis.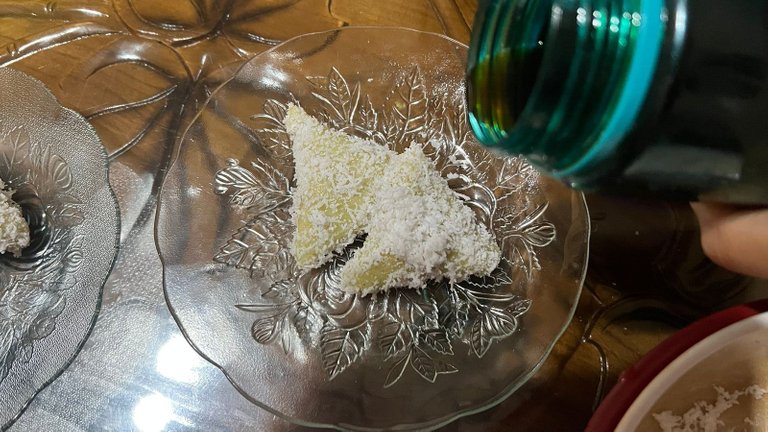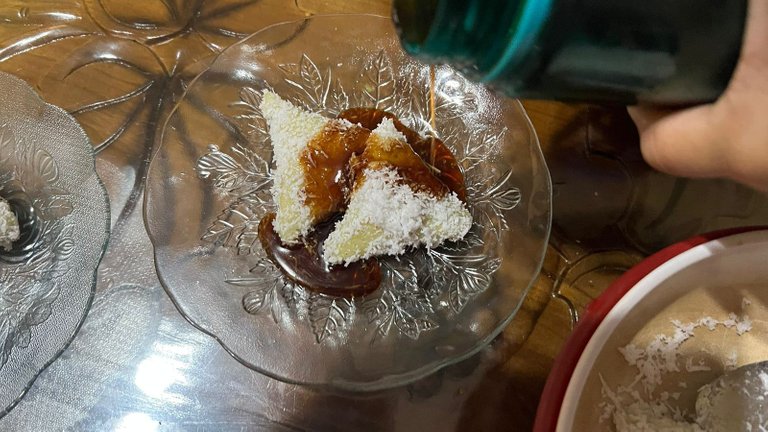 Lupis is ready to be served.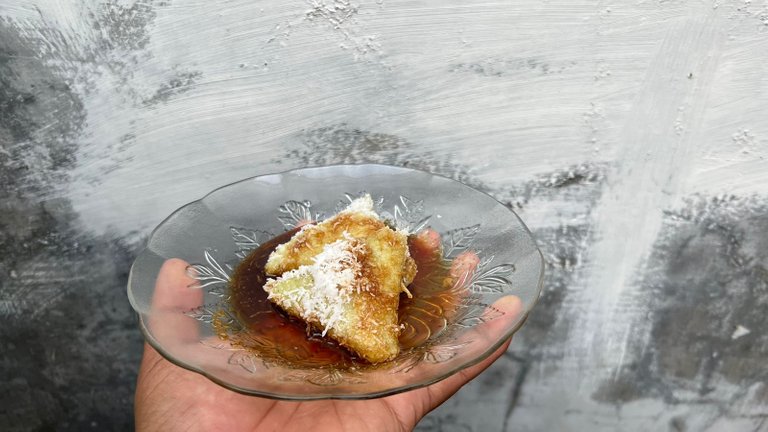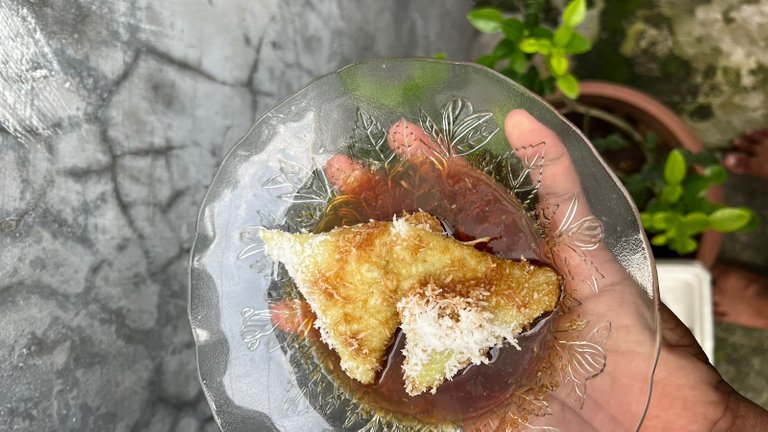 So, are you interested in trying this lupis? is there also traditional food or snacks similar to this in your place?
---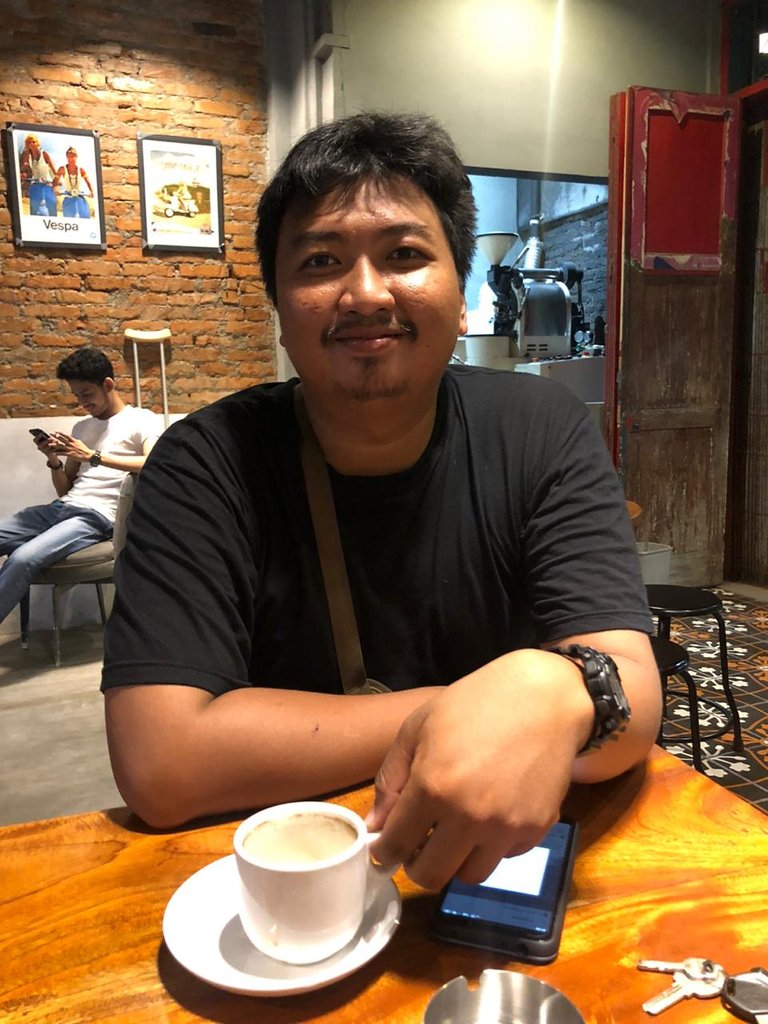 About Author

Call me Isdarmady, because I have a full name that is very long, namely Isdarmady Syahputra Ritonga. I am a head of the family who work as Farmers Vegetables Hydroponic and Consultant Hydroponics, sometimes I also sell coffee from various regions in Indonesia.
I have expertise dispensing coffee with a variety of techniques and tools brewing, because I have the desire to make a coffee shop with hydroponics as centerpieces. Help me realize that dream.
Thanks for read, vote, re-blog and support me in Hive. Maybe god will reward the kindness, let's success together.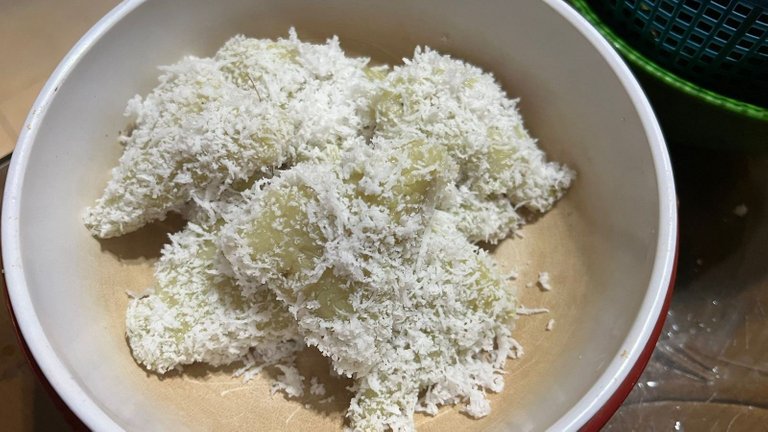 ---
---