My Gardening Activities and Hydroponic Garden Conditions This Week (15 - 22 August 2022)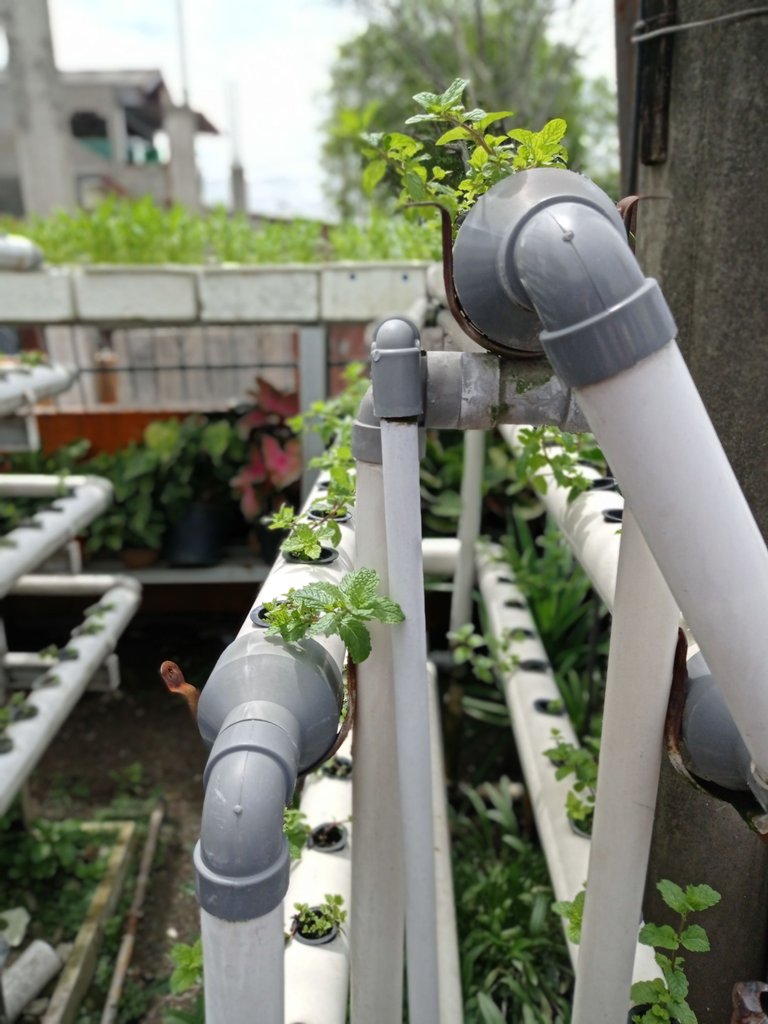 ---
---
Hello everyone
How are you today ? I am sure, all members in HiveGarden Community are always in good health. I also hope and pray that all of us are always given happiness and ease in living this life. As usual, every week I come back to this community to share my stories and experiences this week in my hydroponic garden in the form of a Garden Journal. Making regular posts about my gardening activities also keeps my enthusiasm and consistency in always caring for and growing vegetables in my hydroponic garden.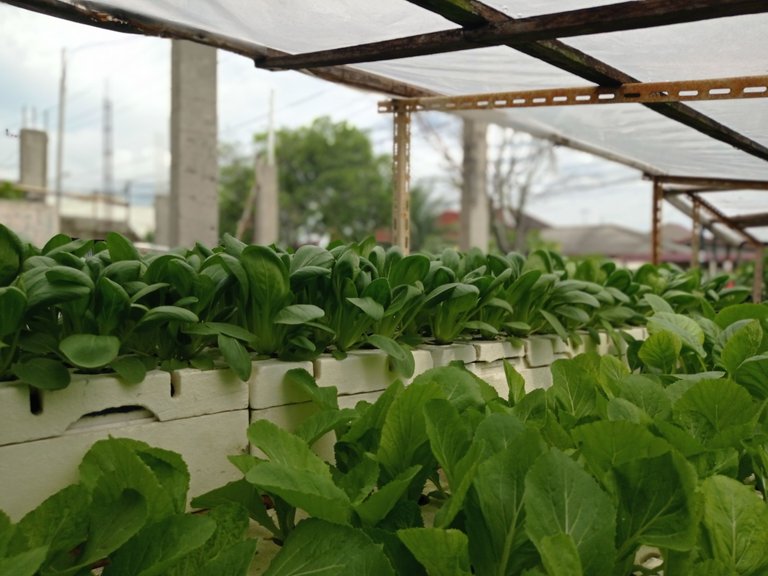 Hydroponic Garden Conditions on August 18, 2022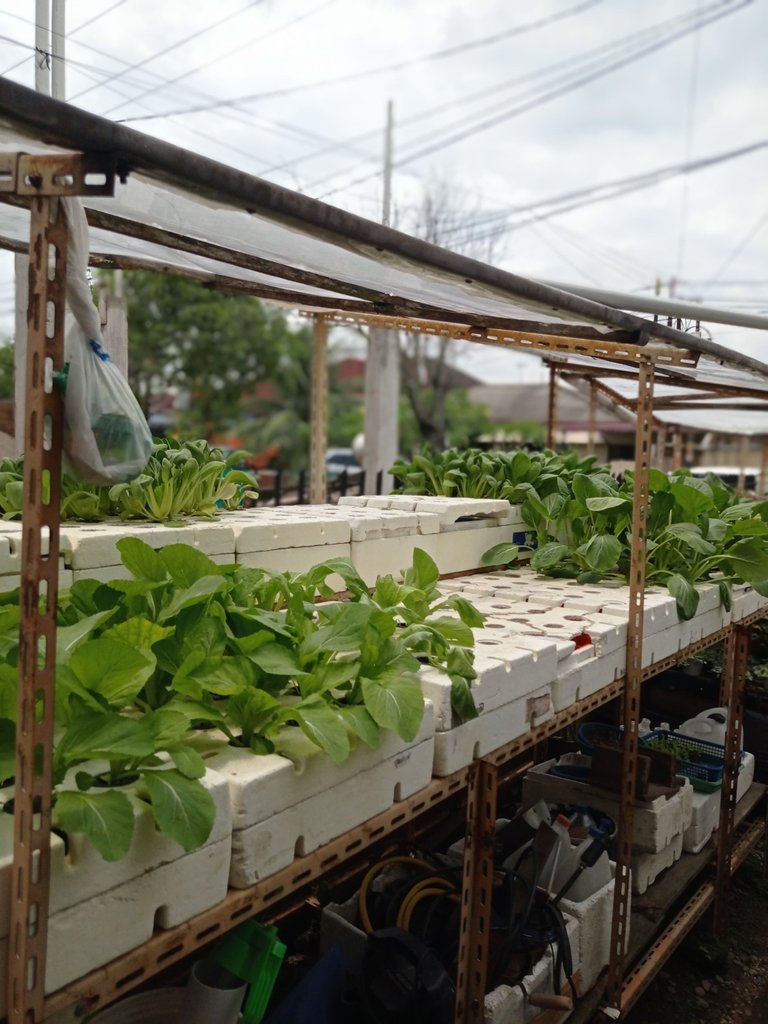 Hydroponic Garden Conditions on August 22, 2022
In this week (period 15 – 22 August 2022), my activities in the hydroponic garden are very busy. I have to harvest the pakchoy when it's time to harvest and also do the seeding, and transfer the seeds to a hydroponic installation. My hydroponic garden looks empty this week, but that's not a problem because I've already prepared replacement seeds.
---
---
Verticultural Hydroponics
I have two pvc installations with different models, one of which is a vertical hydroponic installation. Hydroponics Verticulture is a cultivation technique for growing vegetables that is done vertically so that it can take advantage of and save the space we have. Vertical Hydroponics is often also used to decorate walls or house fences, that's why many also call it the term Hydroponics Wall.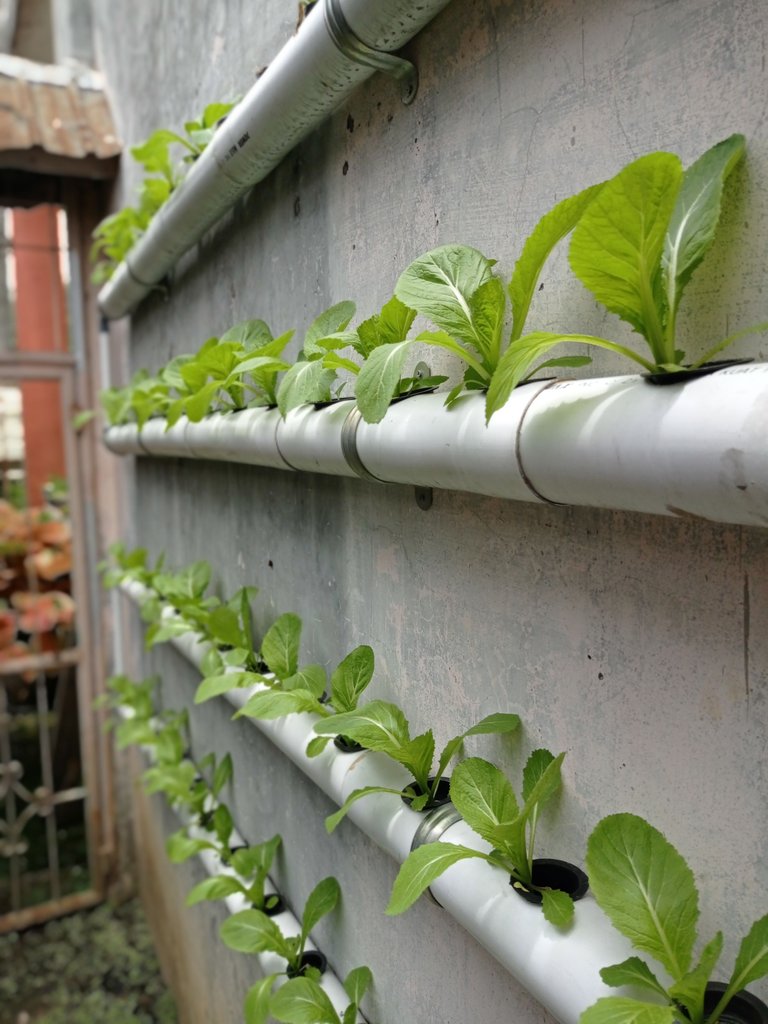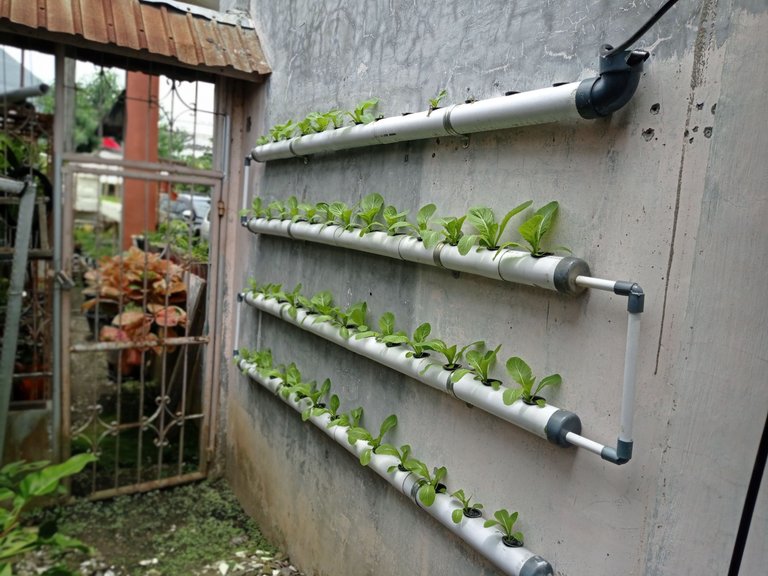 My Vertical Hydroponics uses a PVC pipe with a DFT system. This system makes the pipes leave water before returning to the bucket. Hydroponic installations also use a water pump to circulate the water. I grow bitter gourd or Chinese Mustard in my hydroponic installation. All these vegetables grow well and optimally, although the sunlight to this hydroponic installation is a little limited.
---
---
Harvest Mint Leaves from My PVC Hydroponic Installation
Mint is a plant that has many health benefits and is also often used for mixed drinks. Some signature drinks that are popular in cafes and coffee shops use mint leaves such as mocktails or mojitos. Mint leaves are also very easy to grow and grow, I have grown mint leaves in a PVC hydroponic installation for a year without any major problems.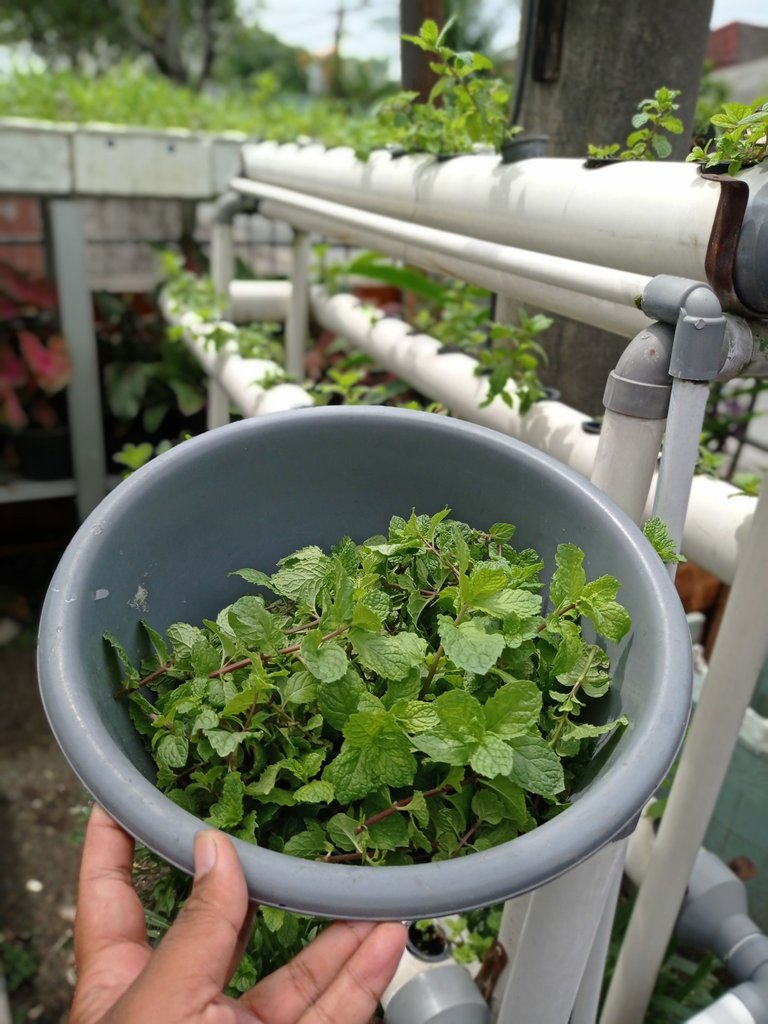 This week, I have many orders for mint leaves. Therefore, I do harvesting to satisfy my customers. I harvested about 300 grams of mint leaves which I will sell for IDR 30K (2 USD) for 100 grams. A very favorable price for a plant that is easy to care for and propagate. The plan, apart from planting mint leaves in my hydroponic garden, I also want to plant mint leaves in my residence to increase the stock of mint leaves I have.
---
---
Moving Pakchoy Seeds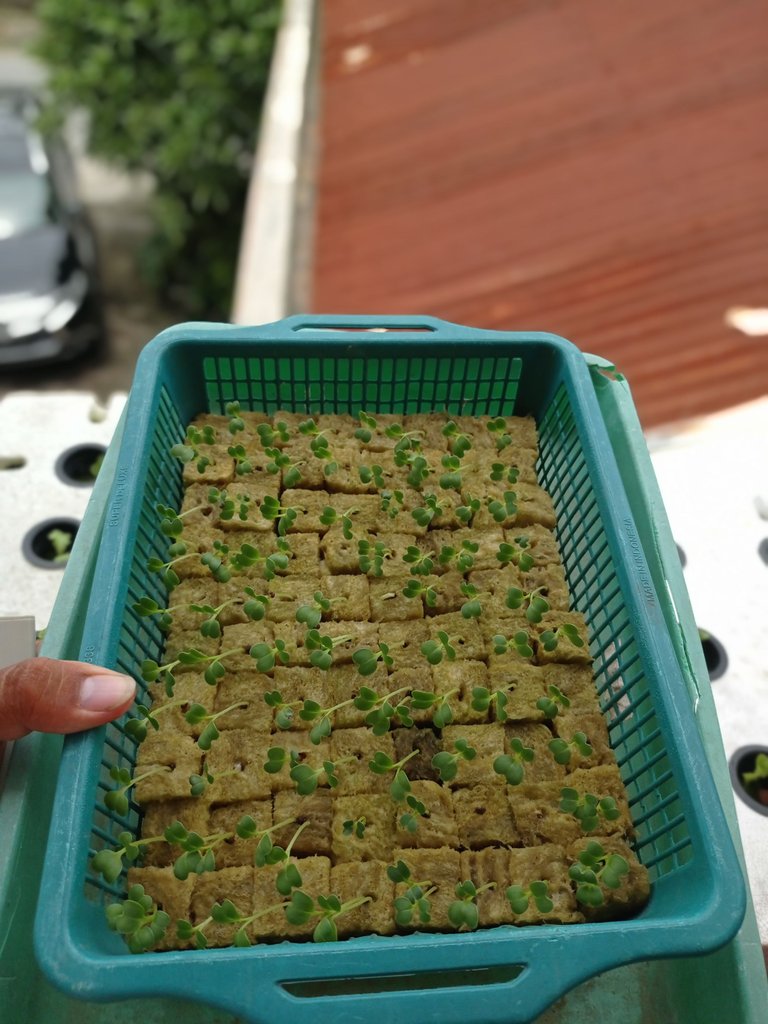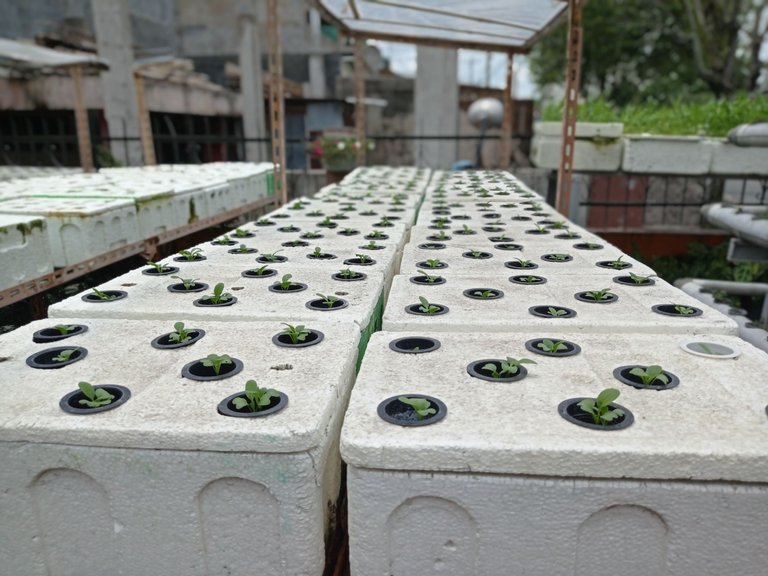 All the pakchoy that are ready to harvest I have harvested last Friday (19 August 2022). The packhoy that I harvested this time was bigger than the pakchoy that I usually harvested. That's because I chose to extend the planting period of the packhoy for a week longer than it should be, the result is that the vegetables are heavier and more profitable to sell. Unfortunately, pakchoy that is too big has a more bitter taste than baby pakchoy.
This week, the pakchoy seeds that I have sown since 10 days ago are ready to be transferred to a hydroponic installation. Seed seeding is one of the early stages when we want to start planting, either planting conventionally using soil or planting with a hydroponic system. Seedling is very dependent on several things such as sunlight, the drying process, and also the quality of the seeds used. Transfer of seedlings to hydroponic installations should be done in the morning or evening to prevent the seedlings from experiencing excessive heat stress.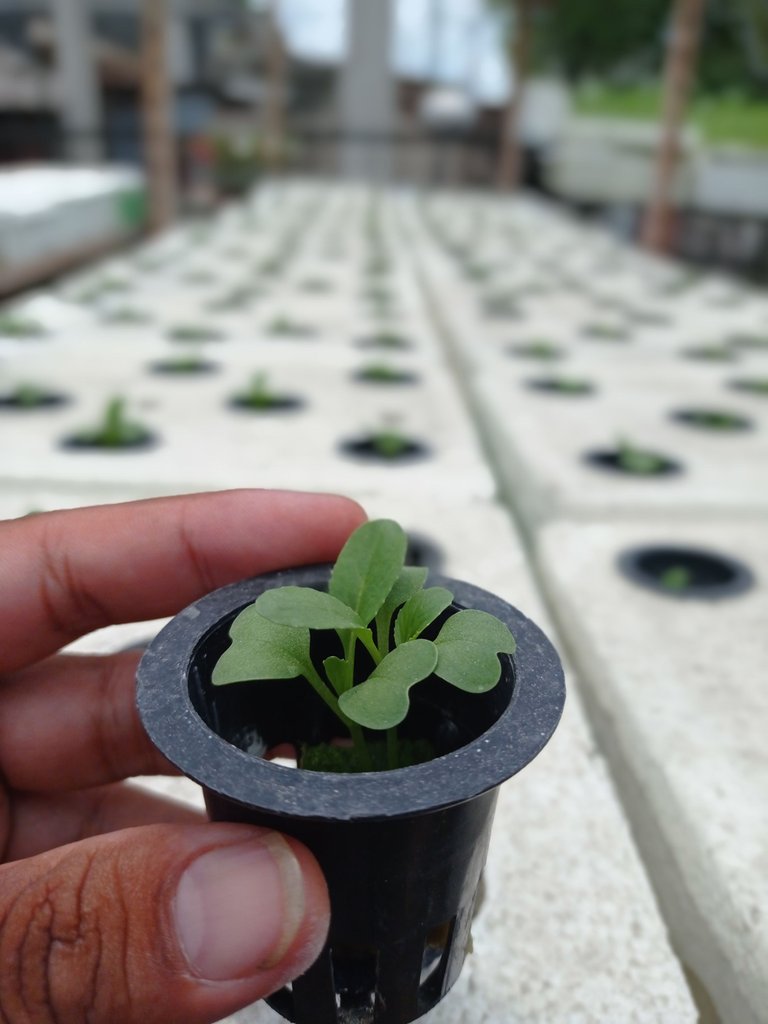 I moved about 200 pots of pakchoy in my hydroponic medium. For this planting period, in the first week I tried to use water that has been mixed with hydroponic liquid fertilizer with a concentration of around 1000-1050 ppm. These pakchoy seeds seem to be growing well and uniformly, I just need to protect these vegetables from pests that often come in the first weeks.
---
---
Preparation for Planting Hydroponic Kangkong
I have also harvested my kangkong this week. I got about 8 kilograms of kangkong this time, for the price per kilogram around IDR 12K (or 0.8 USD). Kangkong is a vegetable that is easy to grow and very efficient when planted. In my hydroponic garden, for 30 days I grow two cycles of kale. Usually, my kangkong seeds are planted in the nursery media and after five days I move them to my hydroponic installation. In the installation or hydroponic media, kangkong only takes two weeks to harvest.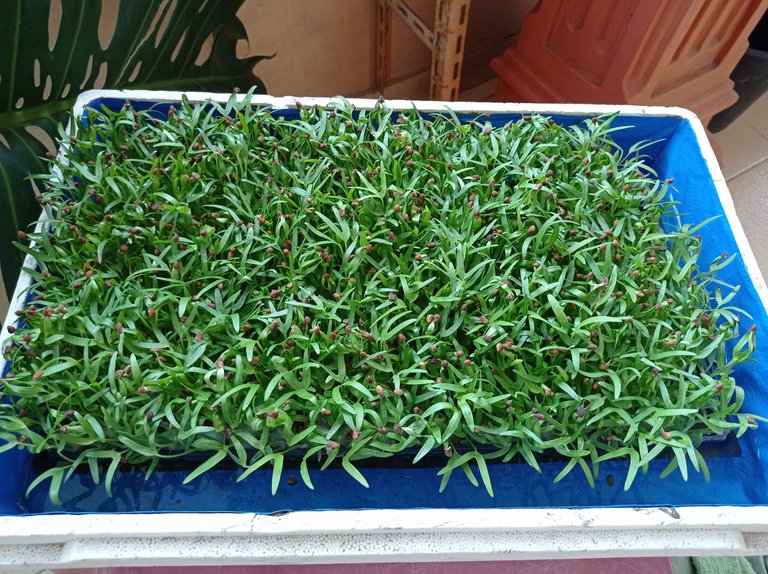 This week, I also did the kangkong seeding. The kangkong that I have sown has grown very well and is ready to be transplanted in about two days. Seedling kangkong for a hydroponic system is different from other vegetables. Kangkong is an aquatic plant that really needs water for successful sowing. Therefore, kangkong is a favorite vegetable for many people in the hydroponic system.
---
---
Conditions of Hydroponic Lettuce in My Hydroponic Garden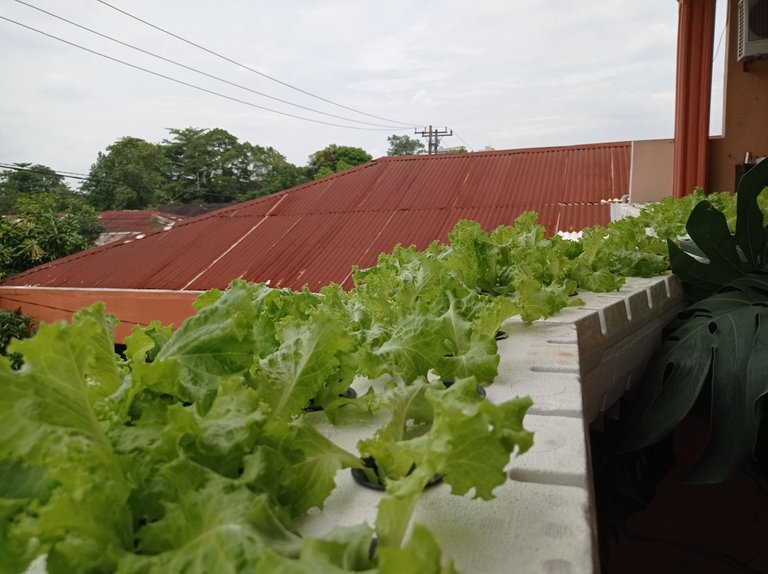 In this planting period, I planted lettuce with two different planting ages. First, lettuce with planting age 21 days after sowing. All the lettuce grew better than last week. Last week, I noticed non-uniform growth, but now the lettuce is growing uniformly. I use a liquid fertilizer solution with a concentration of 700-800 ppm.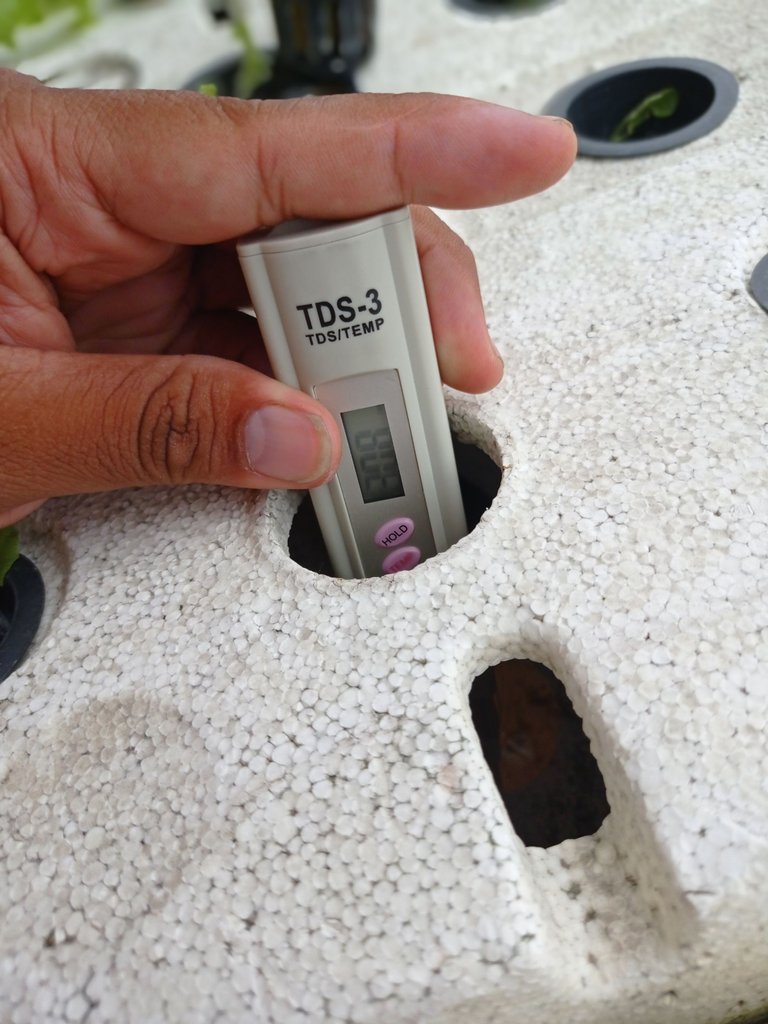 Next, I have about 150 pots of lettuce with 10 days after sowing. I transferred the lettuce seeds to the hydroponic medium that I had a few days ago. I used a liquid fertilizer solution with a concentration of 800 ppm this week. Where I live, the weather is so hot that I occasionally spray the lettuce with water to prevent it from burning under heat stress.
---
---
Celery in Hydroponic Media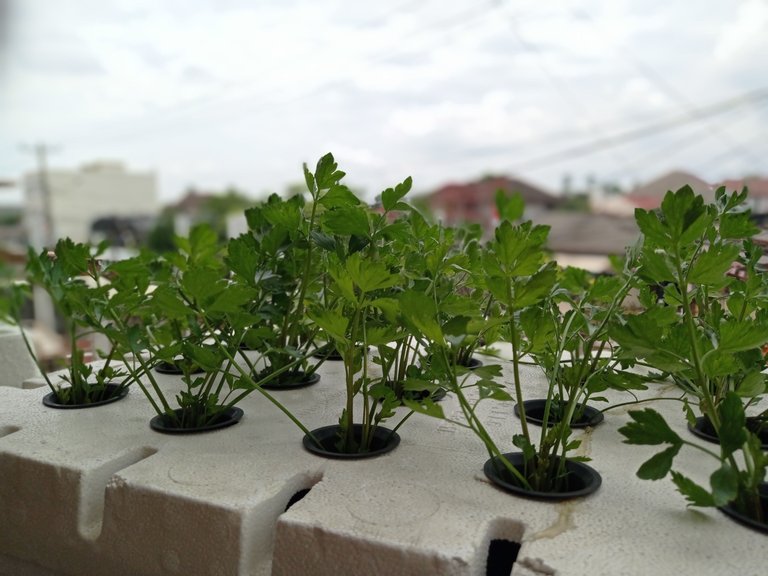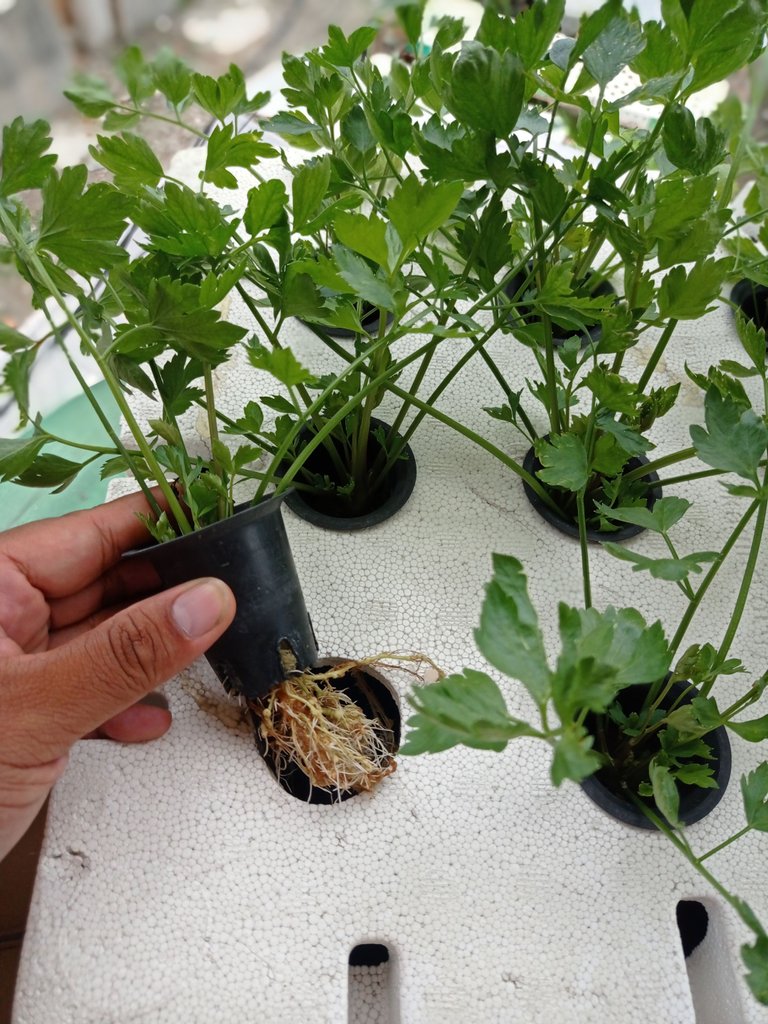 After growing various types of vegetables, this time I tried to grow celery with a hydroponic system. My experiment was about 30 pots of celery, I didn't do seeding from seed but did another way. I have celery that is planted in the ground, celery that grows lush I will take the children and plant it myself. For this week, the celery that I planted is growing well and I hope it will always be consistent in the future.
Okay, this is my garden journal this time. See you next week.
---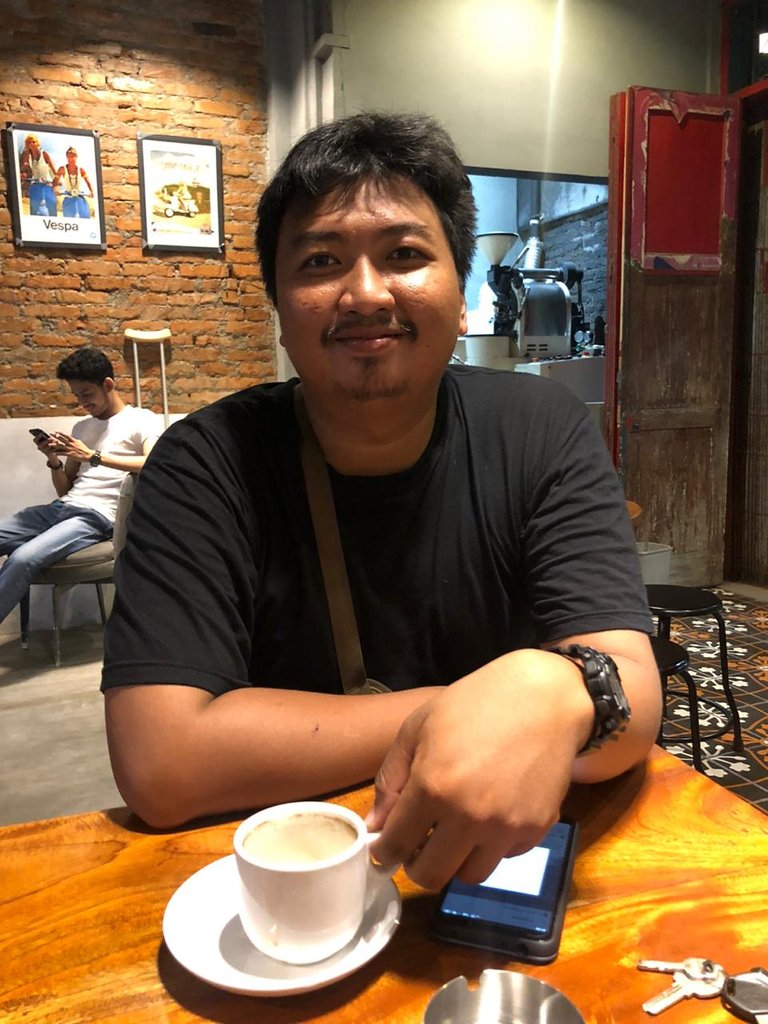 About Author

Call me Isdarmady, because I have a full name that is very long, namely Isdarmady Syahputra Ritonga. I am a head of the family who work as Farmers Vegetables Hydroponic and Consultant Hydroponics, sometimes I also sell coffee from various regions in Indonesia.
I have expertise dispensing coffee with a variety of techniques and tools brewing, because I have the desire to make a coffee shop with hydroponics as centerpieces. Help me realize that dream.
Thanks for read, vote, re-blog and support me in Hive. Maybe god will reward the kindness, let's success together.

---
---