Review of Three Foods and One Dessert at Pilastro Resto and Cafe Medan - My Culinary Journal #1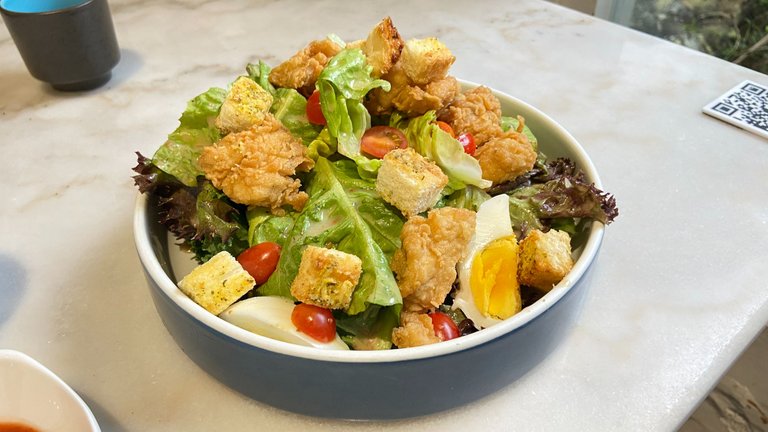 ---
---
Hello everyone,
How are you today ? I hope and pray that all of us will always be given health and ease in living this life. One thing I'm sure of, all members of the Foodies Be Hive community are always in good health and also happy, because every day we get a variety of content that is interesting, informative and can also make us hungry and drooling.
This time, I want to share stories again in this community. I want to share a story about my experience enjoying dinner at one of the restaurants and cafes in my city. I want to review some of my dinner menus when I had dinner at Pilastro Resto and Café.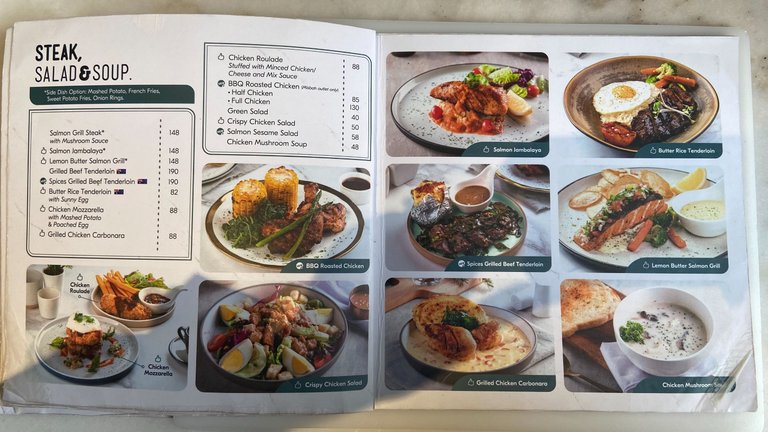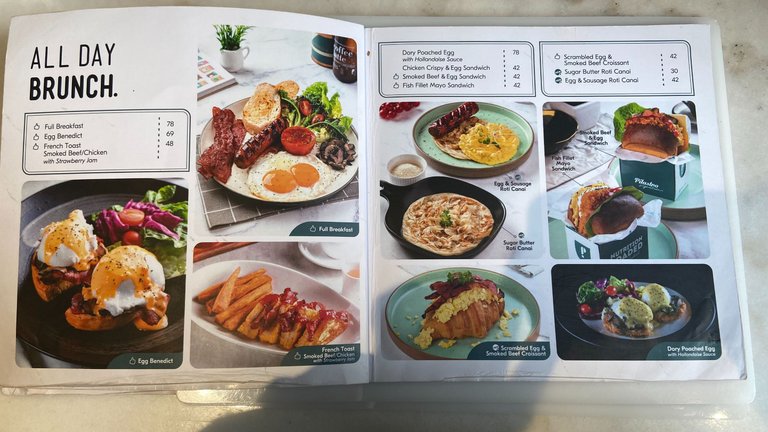 Some time ago, my wife and I went to Pilasto Resto and Café for dinner. This restaurant is one of the famous local restaurants in my city, Pilastro Resto and Café provides various menus such as western food, Japanese food or Indonesian food. I ordered some food that I found interesting while there. Let's discuss and review the food that I ordered this time.
---
---
Crispy Chicken Salad
The first food I want to discuss is Crispy Chicken Salad, one of the best seller salad menus at Pilastro Resto. This Crispy Chicken Salad looks very beautiful and tempting in the photo, moreover this restaurant seems to do very good food plating. If friends see from the photo of the food that I uploaded, can you imagine the taste? if not I will try to describe according to my observations and tongue.
Visually, the Crispy Chicken Salad is a dish made using several ingredients such as fried chicken, tomatoes, romaine lettuce, lettuce, chunks of hard-boiled egg, slices of buttered toast, and cherry tomatoes. All ingredients are then given olive oil and roasted sesame sauce evenly. Judging from the taste, this Crispy Chicken Salad seems to be a very healthy dish.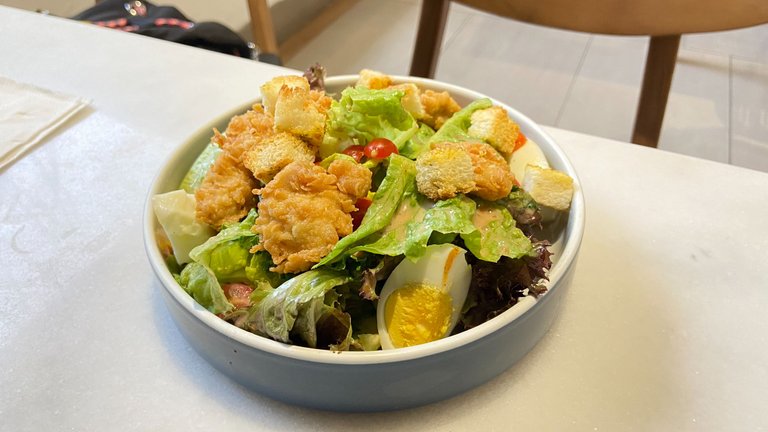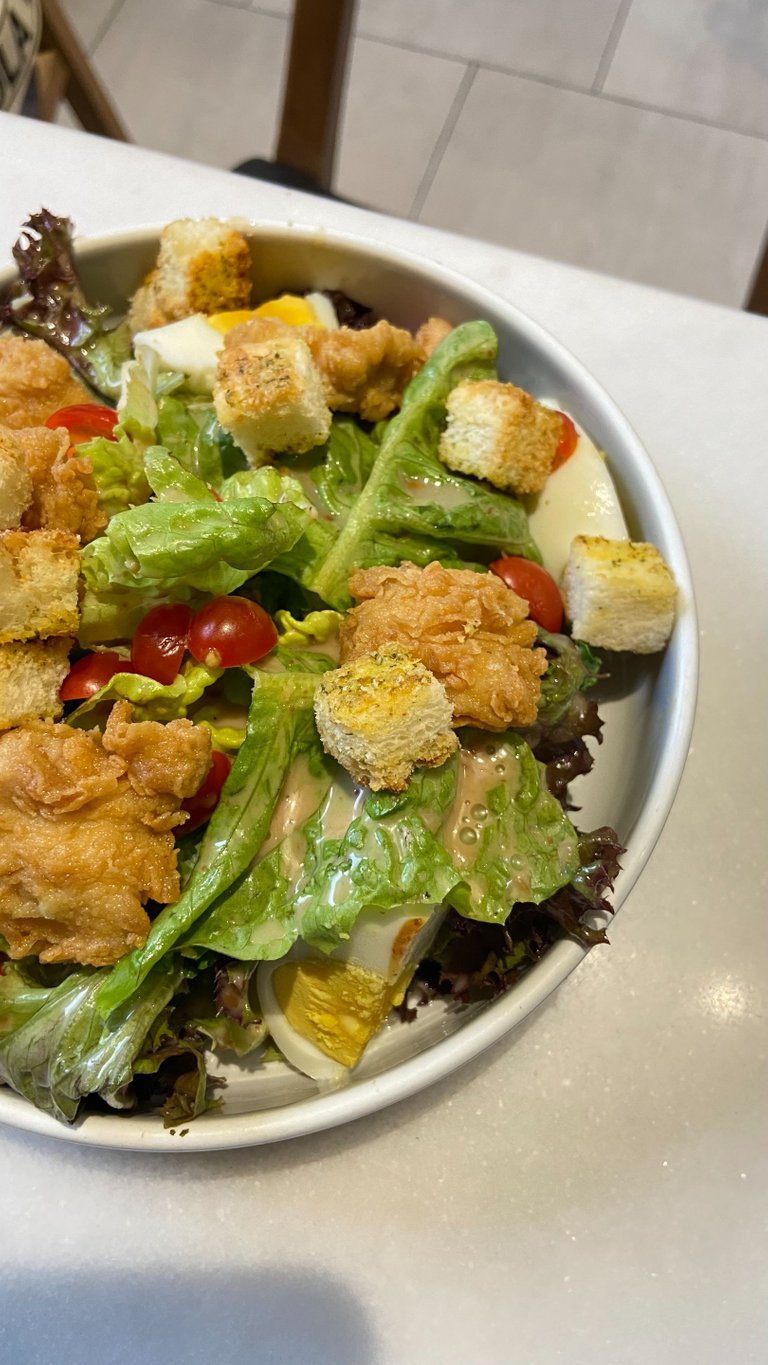 How does it feel ? is it delicious? To be honest, I am always skeptical when I hear the word "Healty Food" because it is difficult to find healthy food that is delicious and according to my taste. Uniquely, I can enjoy this salad, I like the texture of the crunchy romane lettuce and also the combination of crispy chicken with juicy meat texture and crispy skin. The roasted sesame sauce also makes this dish even more delicious and special. I think everyone should try this once in a lifetime dish. For the price of this dish, IDR 50K (3.34 USD), expensive or cheap ? I think it's relative.
---
---
Chicken Mozzarella
The second dish that I tasted was Chicken Mozzarella. In terms of presentation, we see two pieces of fried chicken stacked on top and a poached egg and mash potated on top. Once again, I really like the way the food plating of this dish. The Chicken Mozzarella that is served looks classy like we eat at a fine dining restaurant, very beautiful and luxurious.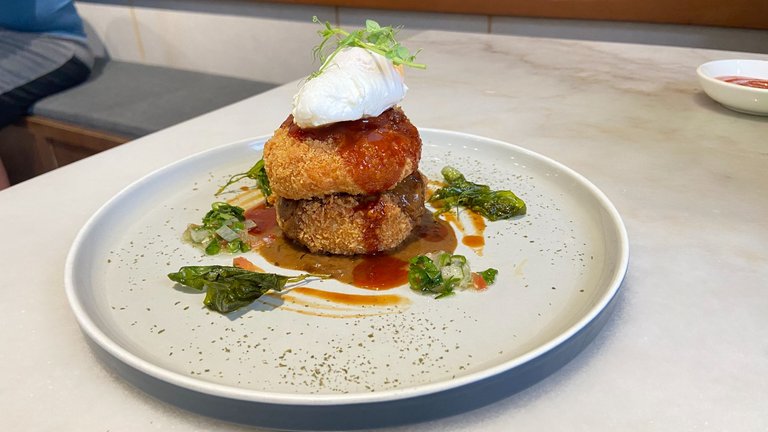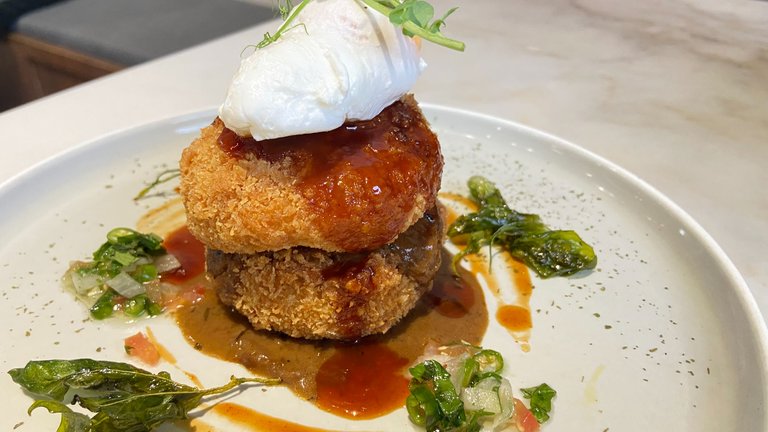 The texture of the Chicken Mozzarella is very unique, the outside is golden brown, looks very crunchy. I tried to cut this dish to see the middle of this dish. In the middle of the chicken meat mixture, there is very delicious mozzarella cheese.
I like the taste of this chicken meat, the spices and flavors are perfect for my tongue. i can't taste too much of this dish, because it's a food order from my wife. My wife will be very angry if I eat too much of it. For one portion of this dish, I have to pay around IDR 88K (5.88USD). For me, this price is quite expensive for one dish, but when we decide to come to a restaurant we don't only pay for the food, but also for the experience.
Mozzarella Baked Potatoes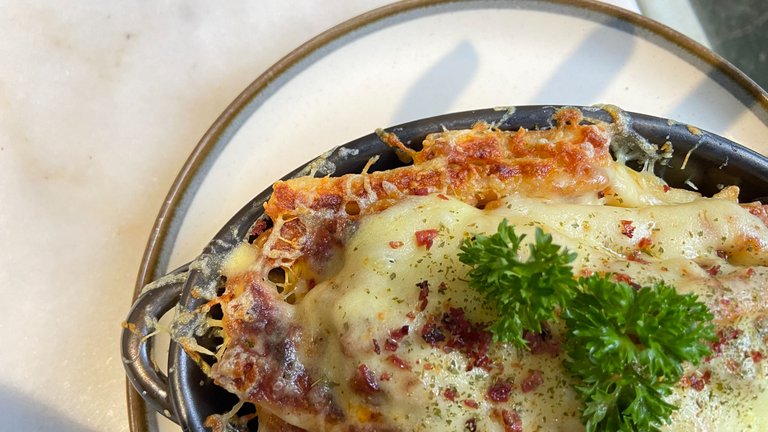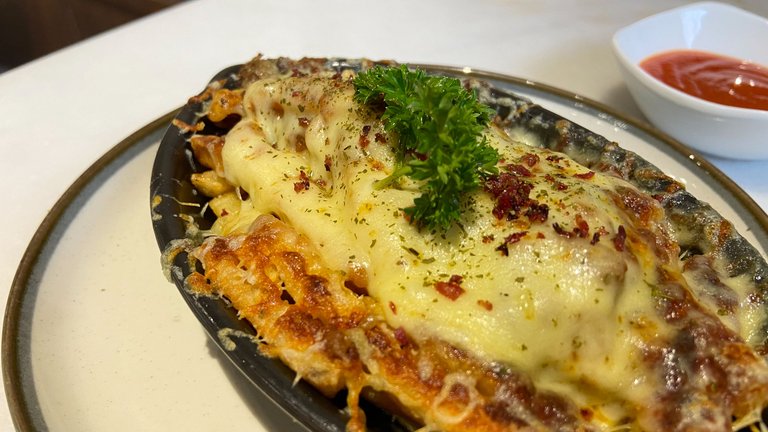 The third meal we ordered was the mozzarella baked potatoes. When this order came to our table, just looking at the visual form I was already drooling. I've always liked food that has a lot of mozzarella cheese. In fact, sometimes in my brain I think, if a dish uses mozzarella cheese, it must be a delicious dish.
Mozzarella Baked Potatoes are served hot. Of course, because it takes a hot temperature to melt the mozzarella, I tried the taste. As for the taste of the roasted potatoes, it's standard, the spices used are also not too special and the taste is not prominent or specific. The melted mojarella cheese is what makes this dish so enjoyable for me. For this dish, at IDR 45K (or 3 USD), the price is perfect for a dish with this abundant mozzarella cheese.
Desserts
My wife also ordered one dessert, I forgot the name of this dessert. However, it looks like a chocolate cake with pudding in the middle. To be honest, I don't really like sweets, especially desserts like this. I prefer to eat traditional cakes for sweet tooth options. I only tried a bit, it was nice and sweet but not my taste. I thought, this dish is indeed suitable as a dessert for everything we eat today.
OK, guys. That's all for my review this time, see you again in my food journal and review next time. See you later.
---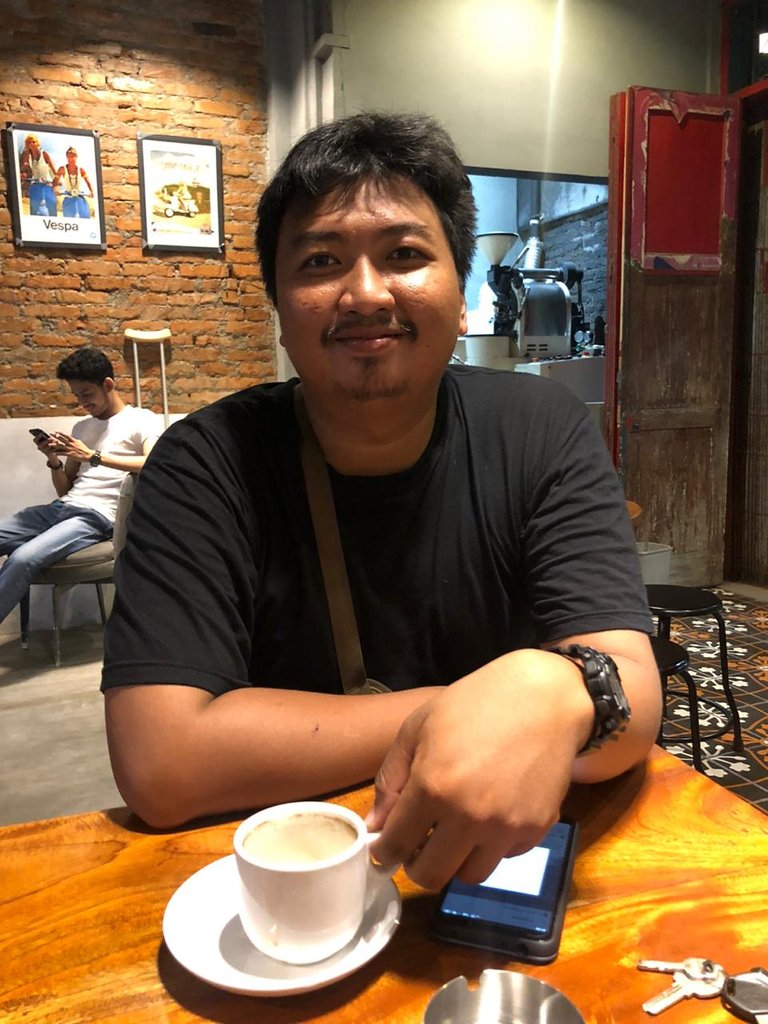 About Author

Call me Isdarmady, because I have a full name that is very long, namely Isdarmady Syahputra Ritonga. I am a head of the family who work as Farmers Vegetables Hydroponic and Consultant Hydroponics, sometimes I also sell coffee from various regions in Indonesia.
I have expertise dispensing coffee with a variety of techniques and tools brewing, because I have the desire to make a coffee shop with hydroponics as centerpieces. Help me realize that dream.
Thanks for read, vote, re-blog and support me in Hive. Maybe god will reward the kindness, let's success together.

---
---