Saturday Night with Live Music at Champion Cafe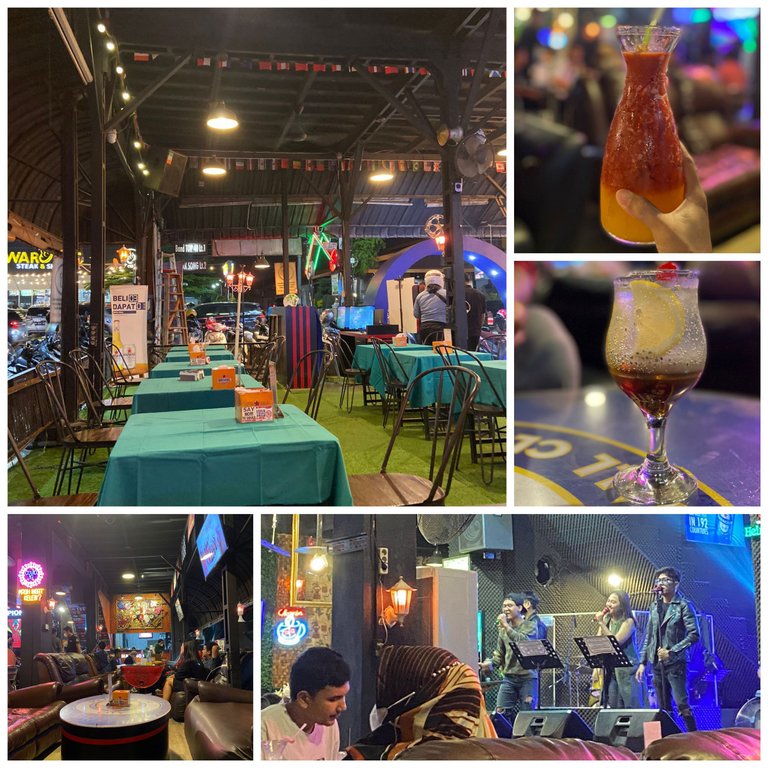 ---
---
Hello everyone and all members of ASEAN Hive Community, how are you today? I always hope that all of us are always given health and happiness in living this life. By the way, what are you guys doing this weekend? This weekend, I went to find a cafe or coffee shop that has live music entertainment. One of the favorite cafes of many people in my city to enjoy a cool live music performance is at Champions Café.
Champion Café is one of the most popular cafes and has a good market in my city. Champion Café is located at Dr. Mansyur Street no. 134 Padang Bulan Village, Medan Selayang Regency – Medan City. The location of Champion Café is very strategic, because it is surrounded by vital and strategic objects, such as the University of North Sumatra (the largest state campus in North Sumatra province), USU Hospital, government offices, and elite housing complexes.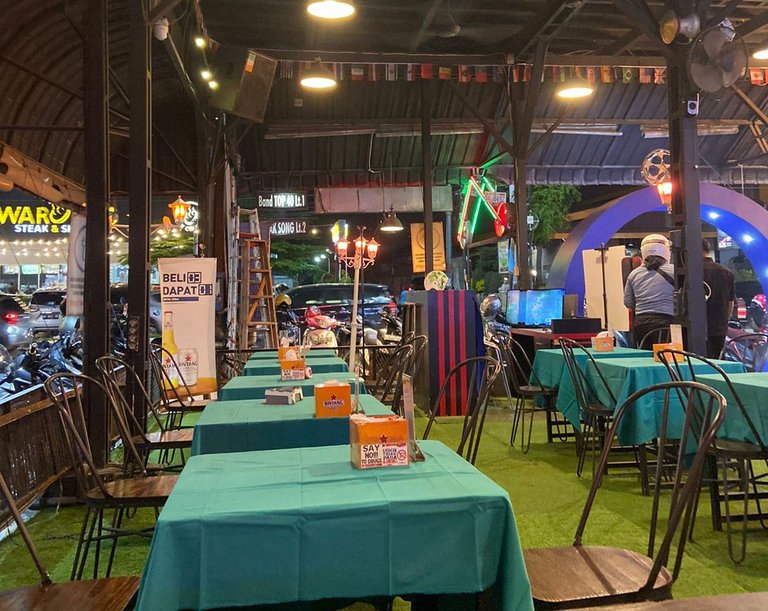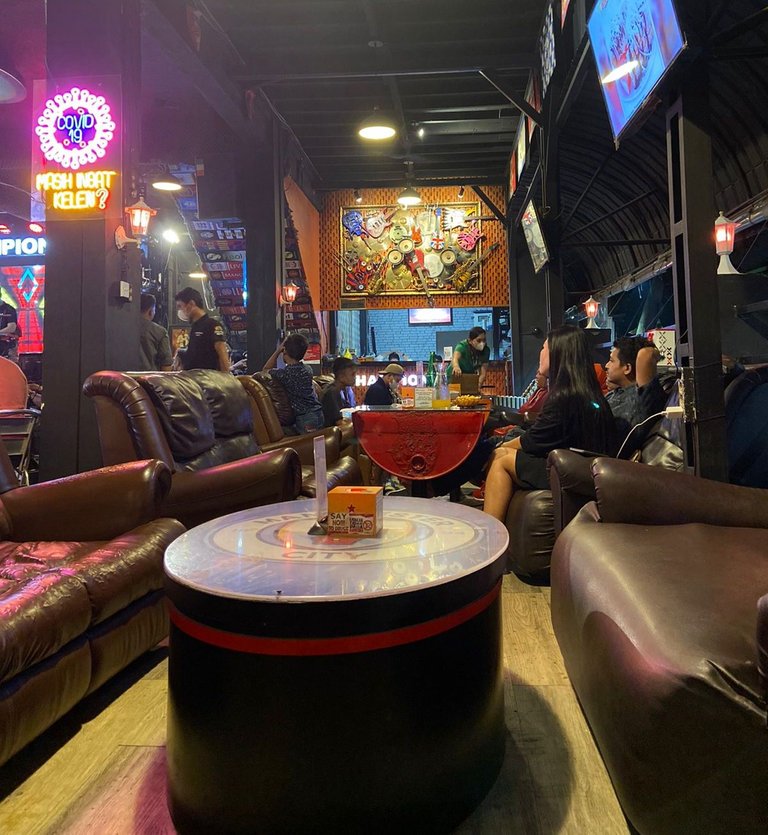 Those reasons make dr. Mansyur Street is the choice of many businesses, restaurants or coffee shops who are looking for a fortune here. This street area is a culinary paradise and there are also many cafes and coffee shops that are people's choice to hangout or gather with friends and family, like this Champion Café. .
I still remember very well, when the Grand Opening of this café was in 2014. Why do I remember? Champion Café took the moment of the 2013/2014 Champions League final between Real Madrid vs Atletico Madrid for its grand opening event. I came there at that time, and after that I never came to Champions Café again. After more than 7 years, I finally stopped by Champion Café. I didn't come because I wanted to watch football but I wanted to watch the live music show which is always held every weekend at this café.
Many changes have happened in Champion Café compared to the first time I came to this place. When it first arrived in 2014, the business concept of Champion Café was more focused on football and all the designs and interiors were made to give that impression to the visitors. The sport cafe concept lasted long enough until the pandemic came in 2020-2021.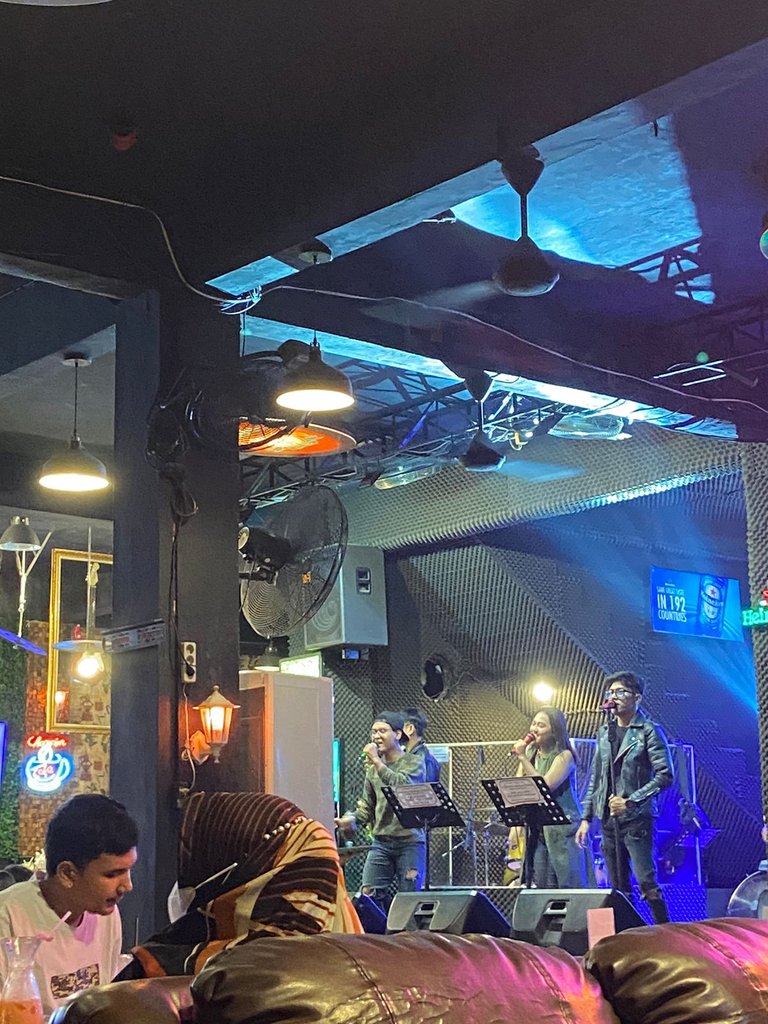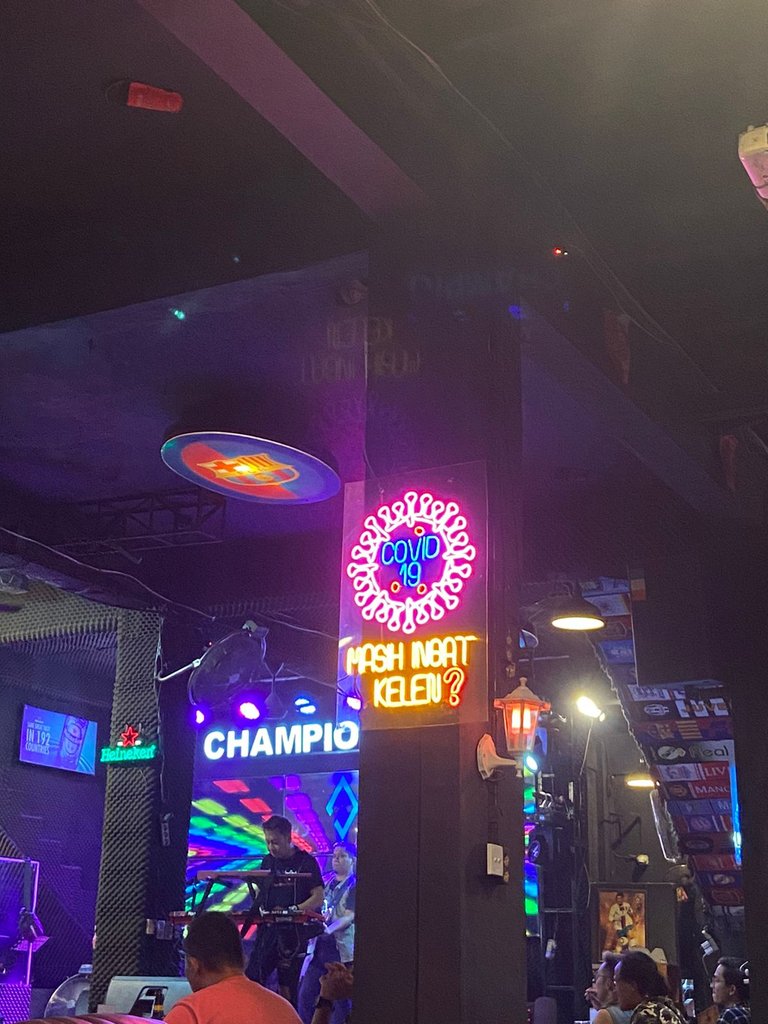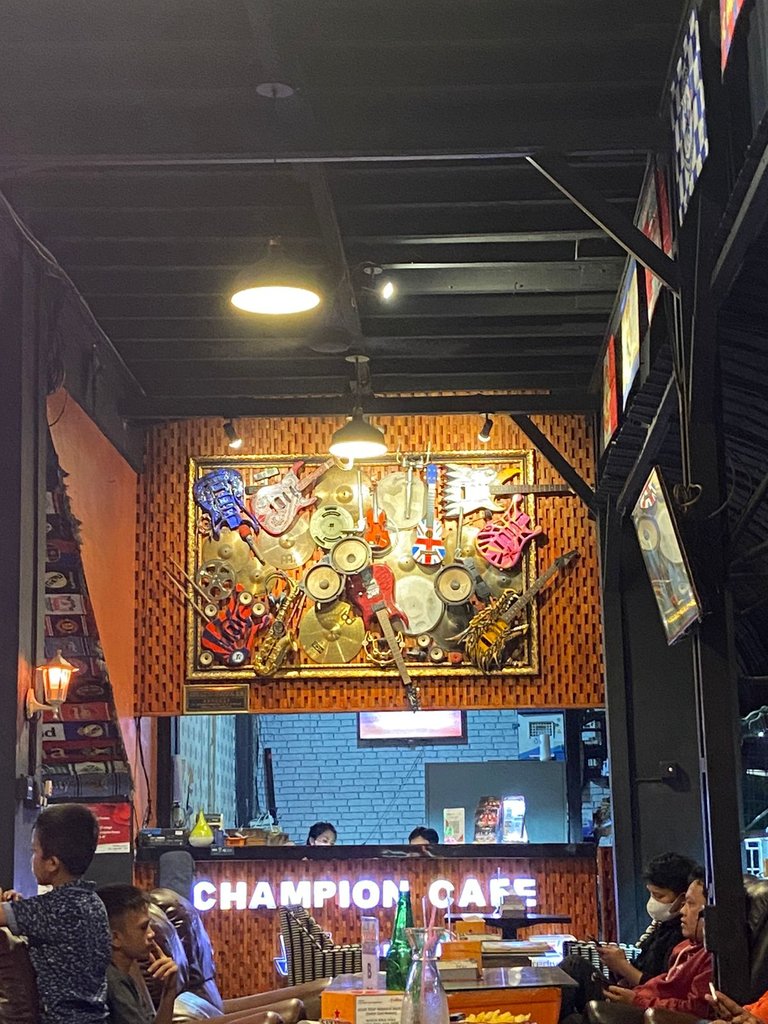 After the Covid-19 pandemic, Champion Café is back in operation with a different and better concept. The regulations for watching football together are getting stricter due to the regulation of broadcasting rights, making Champion Café change its business concept to Café Music. This choice is very appropriate, because many new visitors and old customers come to enjoy music from the best live band in Medan City. Champion Café has two floors with different concepts. The first floor, we will get music from a live band that brings top and popular songs today. The second floor, has a different style because it displays the performance of traditional Batak music which is liked by many people in my city.
I came at 19.30 and it wasn't too crowded at that time, and we can choose the table we like. I chose to sit on a soft sofa and ordered a drink to accompany my Saturday night. When I saw the menu list and prices, I was very surprised, because the prices for food and drinks were double the prices in other cafes and restaurants.
Luckily, I had dinner and only ordered drinks. I ordered a mocktail and my wife ordered a juice. Our order was made quickly, and when it arrived, it turned out that all drink orders were in fairly large glasses. I also saw several orders from other visitors, who turned out to have the same pattern as me, only ordering drinks.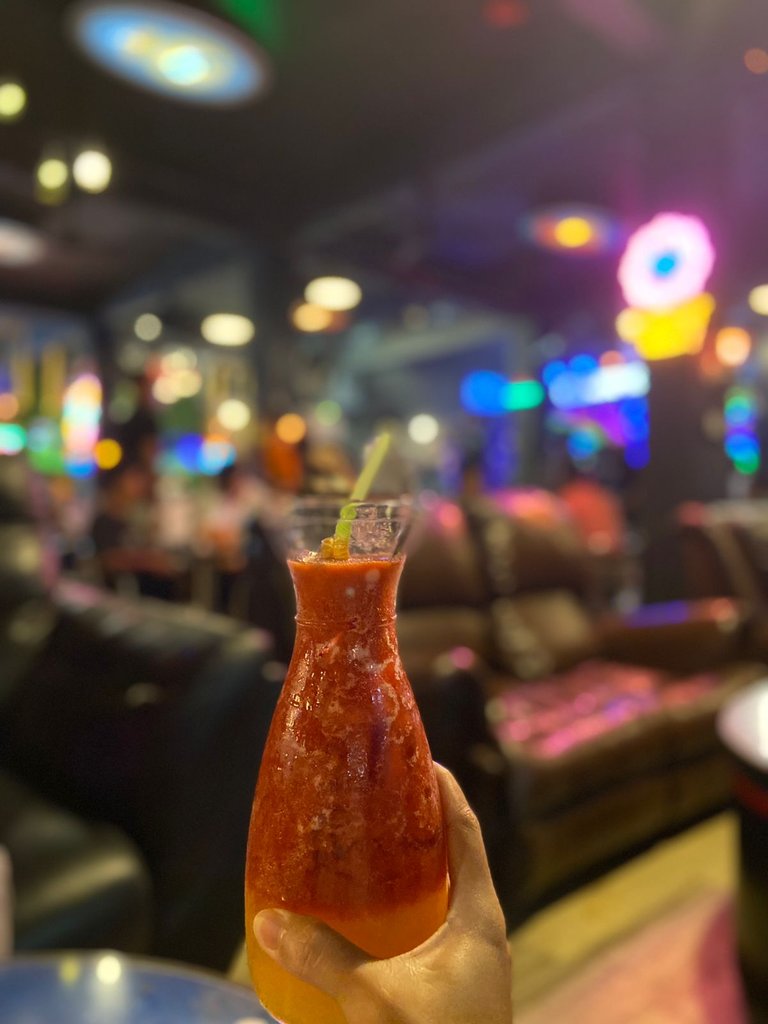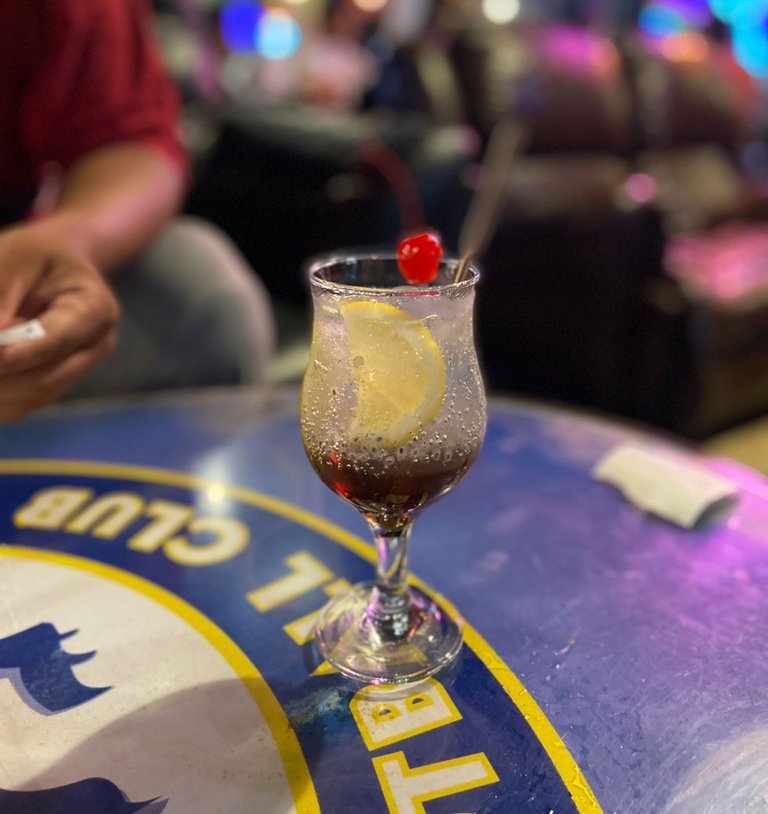 Live music performances are the biggest reason people come here, like me too. They appear very cool and bring songs that make the visitors sing a long. In addition, the ability of the band's vocalist to enliven the event and insert humor also made our evening enjoyable at Champion Café.
Looking at the price of food, sound quality and live music performance, it's not wrong to say that Champion Café is more like a night club than a regular café. So, because I'm the type of person who doesn't want to lose, I spent hours enjoying live music performances at this place.
---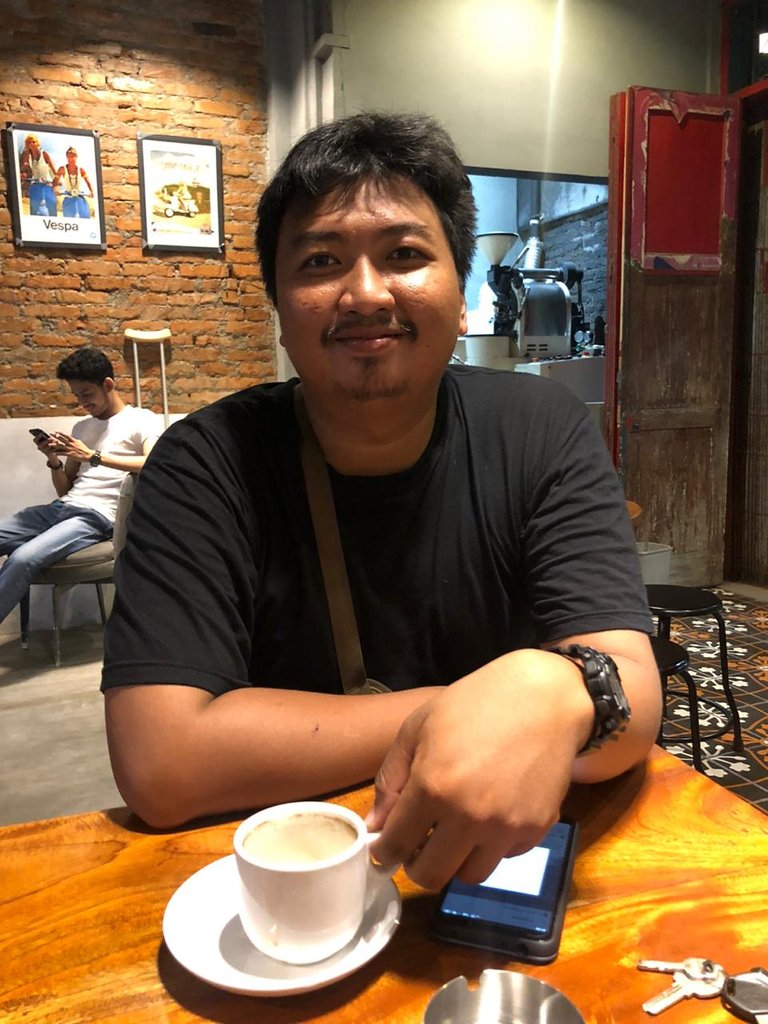 About Author

Call me Isdarmady, because I have a full name that is very long, namely Isdarmady Syahputra Ritonga. I am a head of the family who work as Farmers Vegetables Hydroponic and Consultant Hydroponics, sometimes I also sell coffee from various regions in Indonesia.
I have expertise dispensing coffee with a variety of techniques and tools brewing, because I have the desire to make a coffee shop with hydroponics as centerpieces. Help me realize that dream.
Thanks for read, vote, re-blog and support me in Hive. Maybe god will reward the kindness, let's success together.

---
---