Trying Some Pasta Menus at Pizza Hut
---
---
Hello everyone and foodies, how are you today? I hope and pray that all of you are always healthy and happy. I heard that there is a new variant of the covid-19 virus that is spreading in several European countries, that variant is called Omicron. This new variant of Covid is thought to have originated in Africa. Actually, I've reached the level that I don't really care about the pandemic anymore, but it's not wrong that we are all wary of the worst possibilities, such as lockdowns or regional quarantines.
During the covid-19 pandemic, I watched youtube more often, and these days I often watch or watch shows on the youtube channel entitled Lionfield. This YouTube channel is run by two friends from Italy named Matteo and Emiliano Santoro. Their job is musicians, but the contents of their youtube channel about commenting on the way non-italian people eat pizza or pasta, they dub themselves as Inspector Pasta. I often laugh when watching their content, and the effect makes me want to eat pasta too.
---
---
Pizza Hut
As one of the largest cities in Indonesia, Medan doesn't have many options for pasta dishes or Italian restaurants. It's rare to find authentic pasta dishes, and if there was an Italian restaurant in my town it would definitely be expensive and not compatible with my simple lifestyle (just an excuse, basically I don't have the money).
So, if we want to eat pasta or pizza, where should we go? one option is the American franchise restaurant, Pizza Hut. Pizza Hut is known for serving American-Italian cuisine, such as pizza, pasta, and salads. This restaurant franchise is the largest in the world, and helped popularize pizza worldwide (of course American pizza style).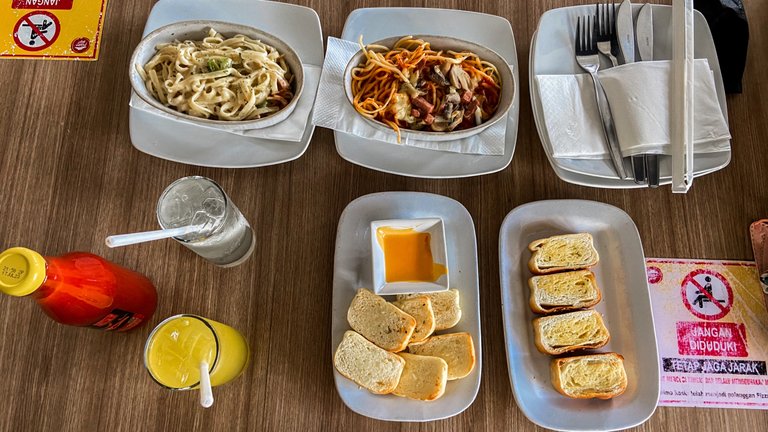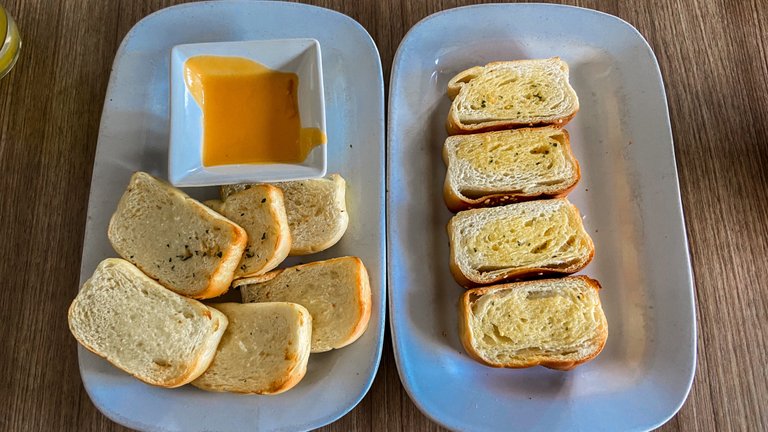 Yesterday, I went to pizza hut but I didn't come there to eat pizza meat lovers or super suprime. This time, I want to eat some of the pasta dishes that are sold there. I was confused, because this franchise has too many menu choices and food package bundling. I flipped through the menu and chose to order 3 pasta dishes, and garlic bread as an appetizer.
---
---
Cheesy Beef Spaghetti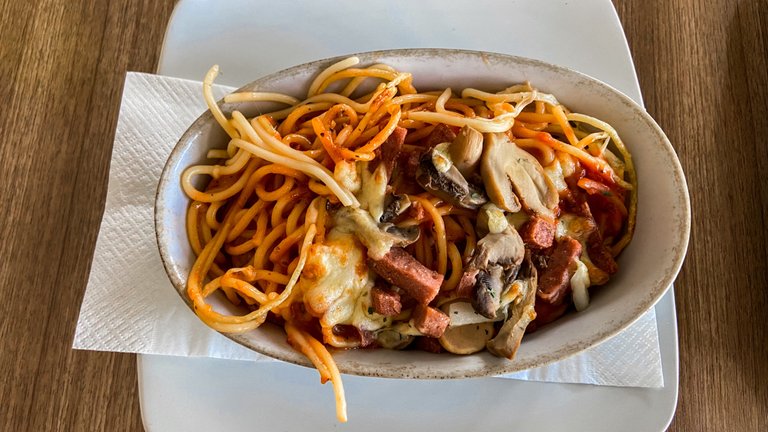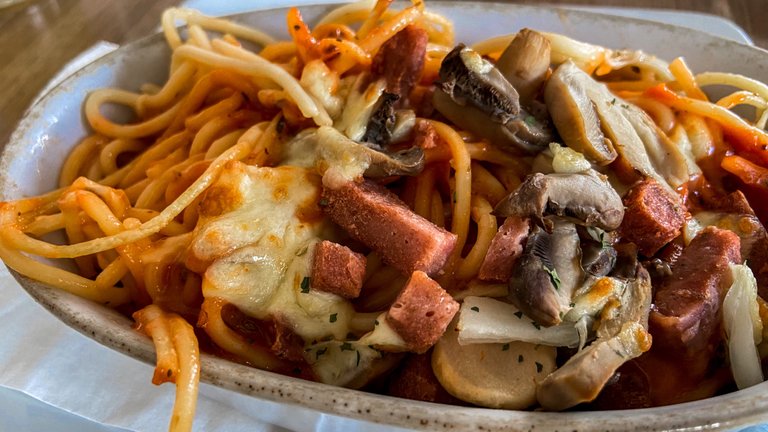 This dish is a new pizza hut menu in my city (I don't know about other cities). Cheesy Beef Spaghetti is a spaghetti pasta dish with beef burger, mushrooms and tomato cheese sauce. When I tried this dish, I immediately furrowed my brows because it tasted so plain and finally I tried adding a little chili sauce to swallow it. It tasted like a lack of salt and pepper or indeed my tongue was having problems at that time.
Cheesy Beef Spaghetti is sold under the name of delight package (like discount package), I paid IDR 45K after tax to get one drink and one pasta dish. Prices are quite cheap if you want to enjoy pasta dishes and a pleasant restaurant atmosphere.
---
---
Chicken Fettuccine Alla Italia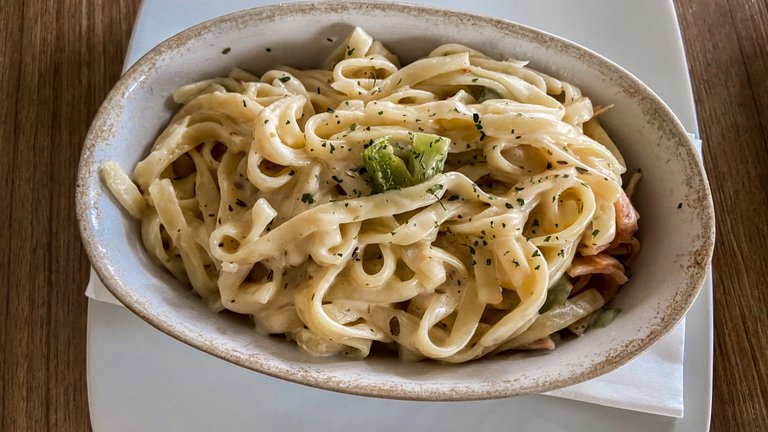 This dish is also a new pasta menu at my city's Pizza Hut. Chicken Fettuccine Alla Italia is a fettuccine pasta dish with smoked chicken, green peppers and Italian spice sauce (I saw this description on the menu too). For this pasta dish, I quite enjoy it, because the taste of this dish is complex on the tongue, and the pasta sauce is very delicious. This sauce consists of a combination of cream, butter and cheese so that we get a creamy impression when we eat it.
Just like Cheesy Beef Spahetti, this Chicken Fettucine Alla Italia has a price of IDR 45K after tax, with a package of pasta and a drink. In my opinion, this menu may not be eaten by some people in Indonesia, because some people may find it too tasty.
---
---
Beef Lasagna
Lasagna is one of hundreds of types of pasta dishes in the world. Many people think that lasagna is not a pasta class, especially we as Indonesians are more familiar with pasta types such as spaghetti, fettucini, fusilli, penne, and macaroni, because they are easier to find in supermarkets or restaurants.
Lasagna is a flat, wide pasta. The way of processing is also the same as other types of pasta, namely by using various kinds of sauces. The Beef Lasagna menu from pizza hut consists of lasagna pasta layered with minced beef, and white delivery sauce (I also saw this description from the menu book).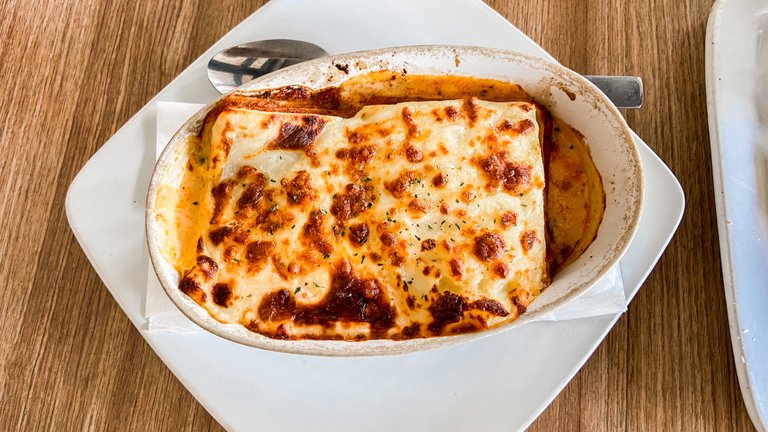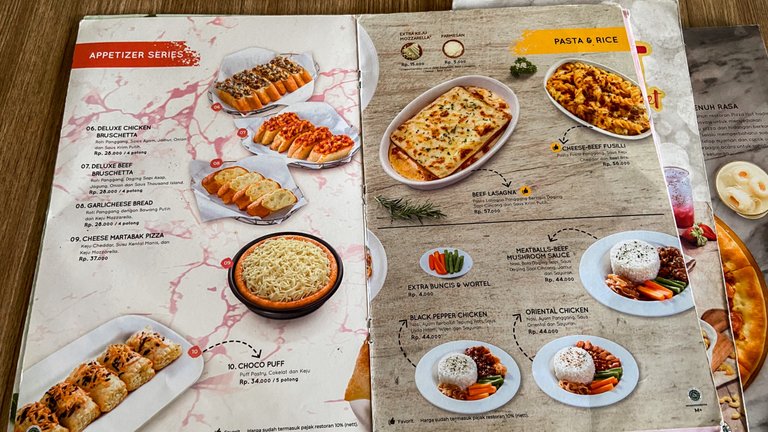 Beef lasagna was the most delicious pasta menu I ate that day. The taste of the white send sauce, and the minced beef blended into the pasta sheets, was so delicious that it made me want to keep eating it. The price of this menu is 65K after tax, more expensive than the previous two pasta dishes, but there is a price for quality maybe that's the right word to describe it.
Okay, my eating journey is over this time. The influence of social media made me choose to eat pasta that day, this illustrates how social media makes a lot of influence in our lives
The Cheesy Beef Spahetti and Chicken Fettucine Alla Italia pasta menu that I ordered at Pizza Hut Restaurant had a standard taste compared to Beef Lasagna, maybe because it was a bundling menu, the price was cheaper than other menus, so there was a difference in taste (just an opinion). Do you also like to eat pasta? what's your favorite pasta dish? share in the comments column yes. See you next time.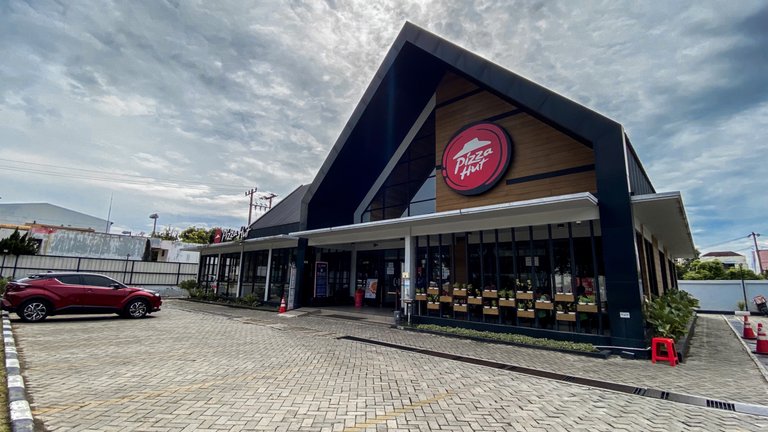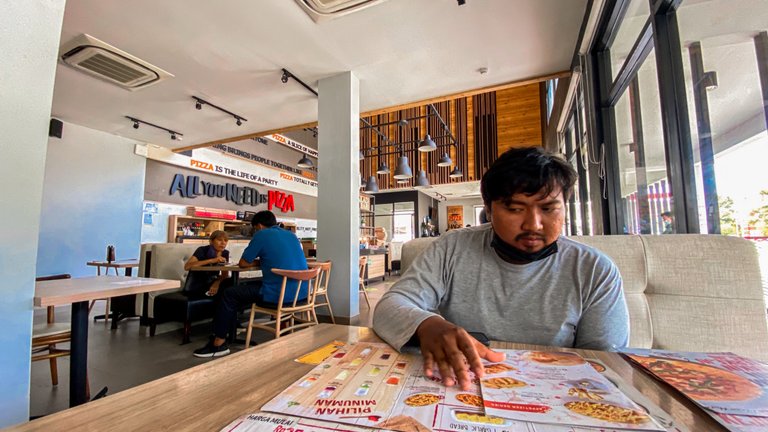 ---
---
---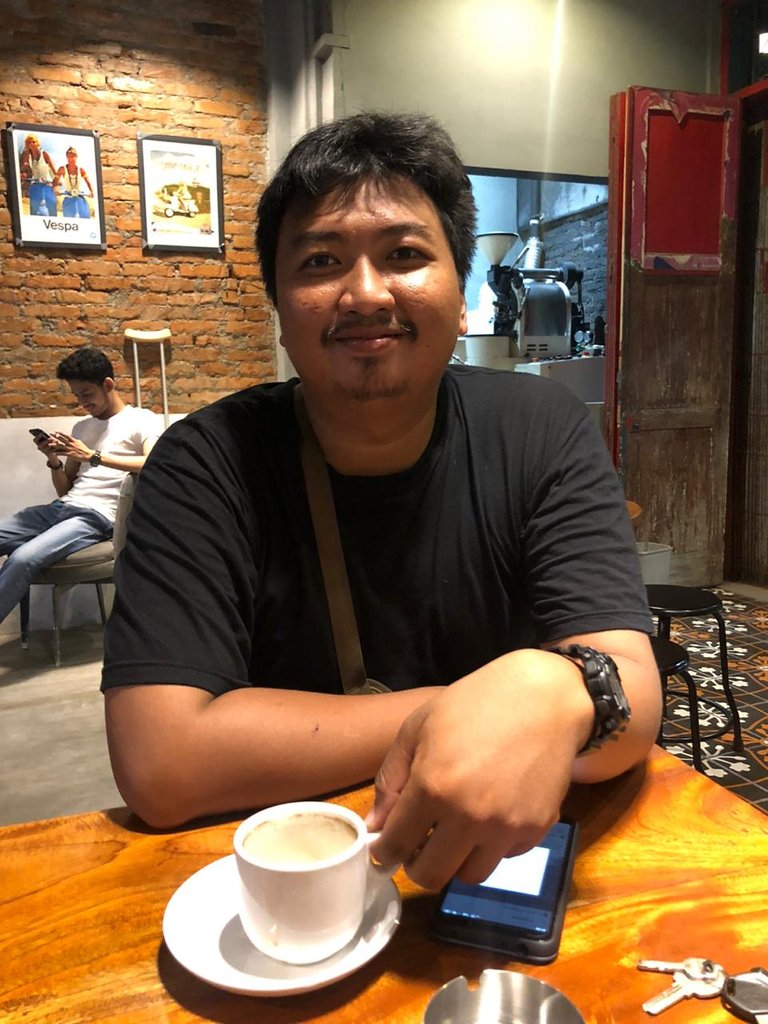 About Author

Call me Isdarmady, because I have a full name that is very long, namely Isdarmady Syahputra Ritonga. I am a head of the family who work as Farmers Vegetables Hydroponic and Consultant Hydroponics, sometimes I also sell coffee from various regions in Indonesia.
I have expertise dispensing coffee with a variety of techniques and tools brewing, because I have the desire to make a coffee shop with hydroponics as centerpieces. Help me realize that dream.
Thanks for read, vote, re-blog and support me in Hive. Maybe god will reward the kindness, let's success together.

---
---