Zircon Chill - Coffee Shop with Tropical Vibes and Unique Design and Architecture
---
---
In today's era, the growth of coffee shops is increasing in my city. Every week, I always get info about a new coffee shop or cafe from social media or my friends. Each coffee shop has its own characteristics and charm, not only relying on quality coffee, the coffee shop is also willing to make an impression on every visitor.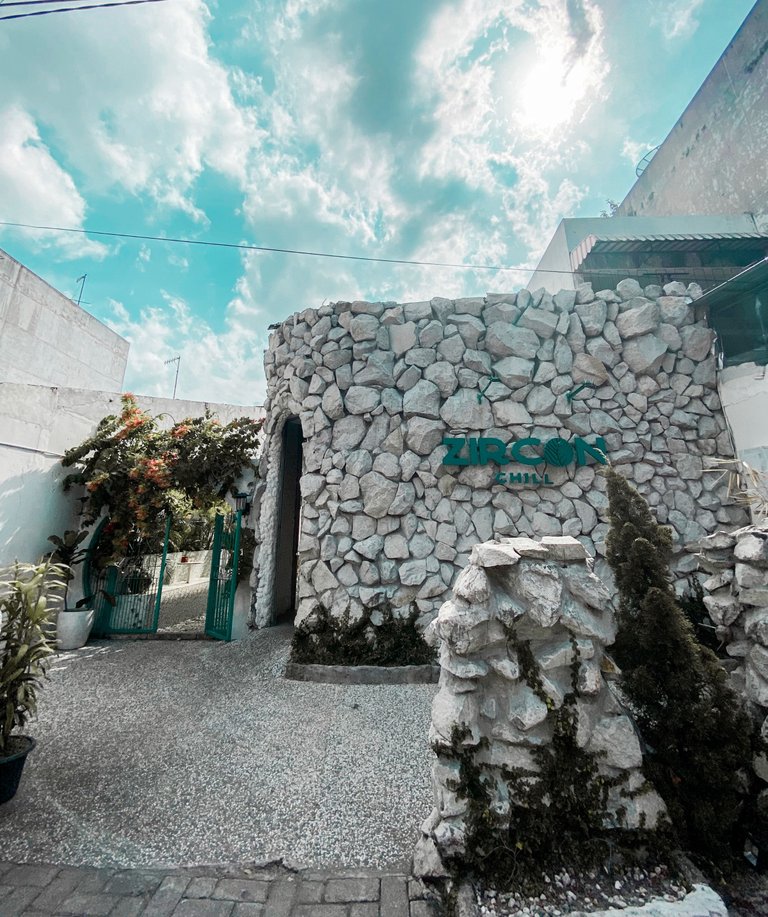 Social media brings big changes to the restaurant, cafe or coffee shop industry. Entrepreneurs are not only required to have a menu of delicious and quality food and drinks. Visitors to restaurants, cafes or coffee shops also want to share interesting photos when they come to that place. Therefore, each coffee shop or restaurant has a different design and architecture to make visitors come to their place. A few days ago, I visited one of the coffee shops or cafes in my city that was going viral. The coffee shop or café is called Zircon Chill, what's the attraction? Let's discuss.
This coffee shop or café is located at Sei Rotan Baru Street no. 23-25 Medan City. The location is on the edge of the highway and close to the center of the crowd. One problem is finding parking for the car, because Zircon Chill has a relatively small area and sometimes have to find parking elsewhere.
Initially, my intention was to come on Saturday night to relax while listening to live music. However, Zircon Chill was too crowded and I couldn't find a parking space. Finally, I came back to Zircon Chill on weekdays with a more quiet and relaxed cafe condition so I was free to take photos and also ask the staff. In addition, the advantage of coming in the morning can also feel the atmosphere of a cafe or coffee shop that feels like our own.
---
---
Santorini Design and Vibes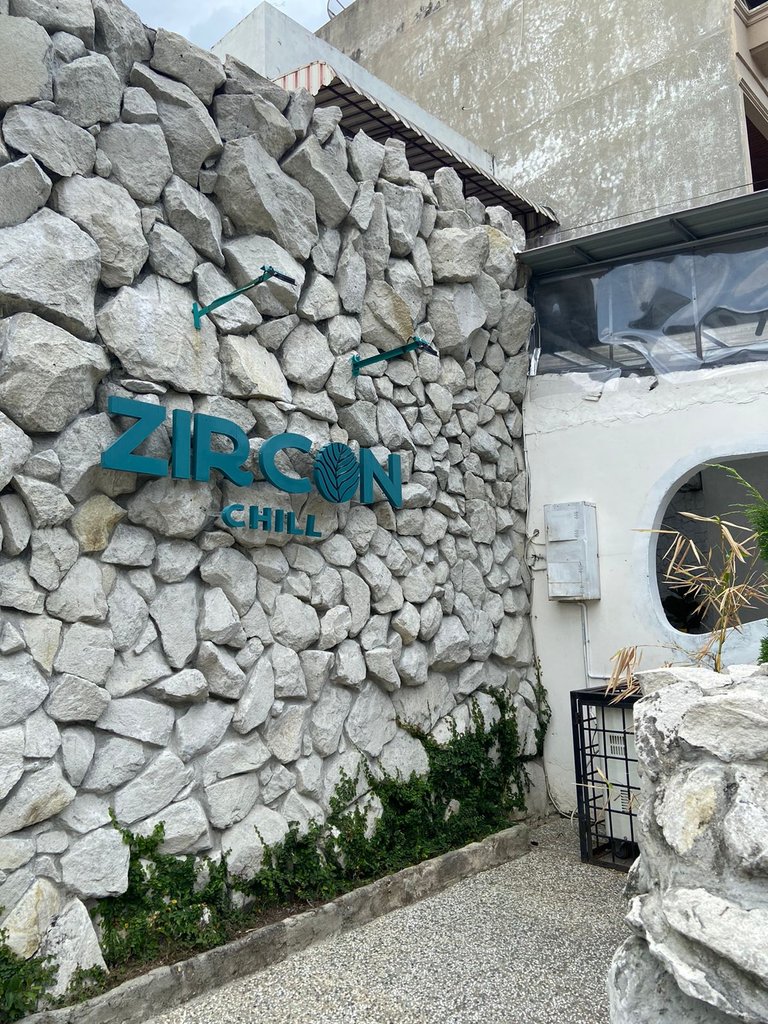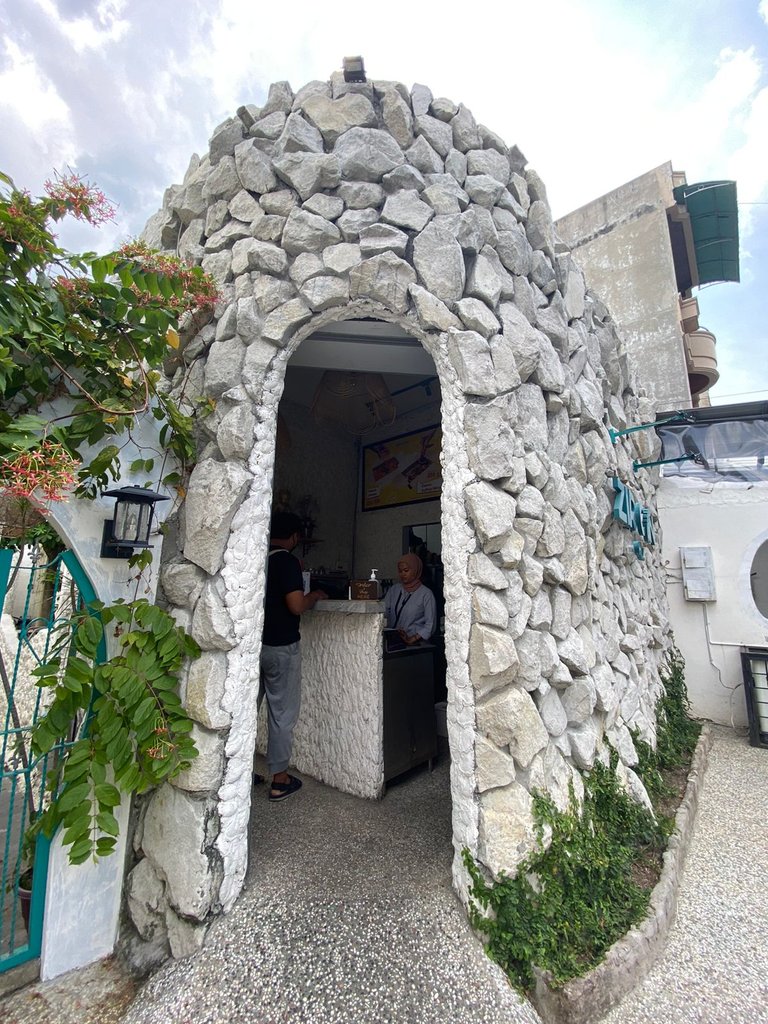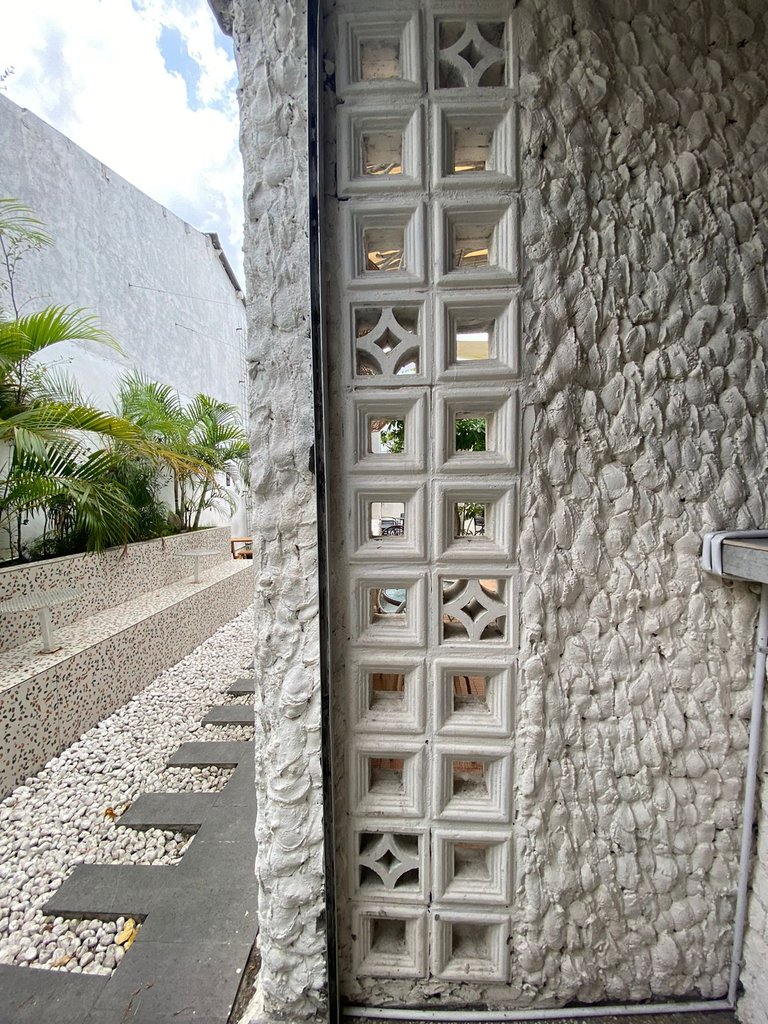 From the front, the Zirchon Chill has a very unique design style. The entrance has a stone wall arranged as if we were in Santorini Greece. This style of stone wall design is currently popular, there are also many housing or cafes that make walls like this. The front of Ziirchon Chill is a very beautiful photo spot, from the entrance we seem to know that this cafe will be a very instagramable place.
We can also see the design and architecture inspired by Santorini from the inside of the Zirchon Chill. We can see the characteristics of it from the touch of white color of the core building on the walls, the stone floor that uses natural colors and also bright colored ornaments to create a cozy and cheerful impression.
---
---
Outdoor Space and Tropical Vibes and Design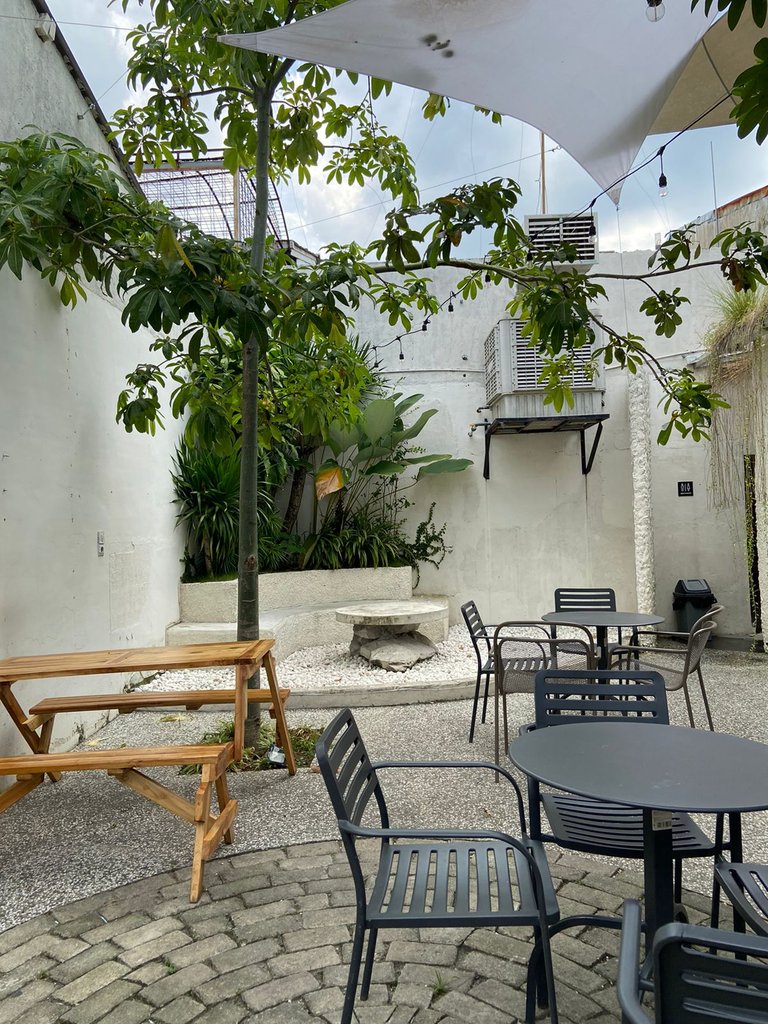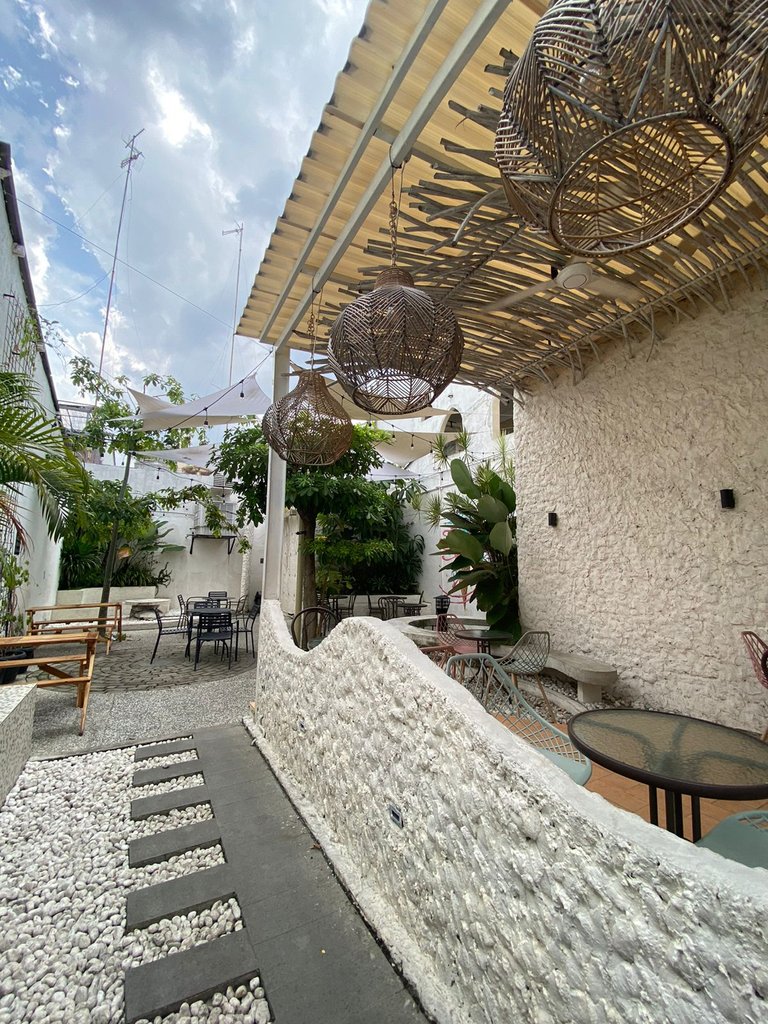 The outdoor part of the Zircon Chill is the most favorite place of visitors. This outdoor space is the most spacious room of Zircon Chill. Zircon Chill outdoor furniture uses various materials such as iron chairs, wooden chairs and tables and also benches made of neatly arranged concrete arrangements. The layout of furniture such as tables, chairs and benches is arranged very neatly and aesthetically, the distance between tables is also ideal so that if visitors are crowded and full, we will not be disturbed.
To make the impression of "green" in every corner, we will find green plants such as palms or monstera that have green and wide leaves. The position of the plant placement is very important for a cafe or restaurant that carries a tropical concept, if you put the plant in the wrong position, you will only feel the impression of being stuffy.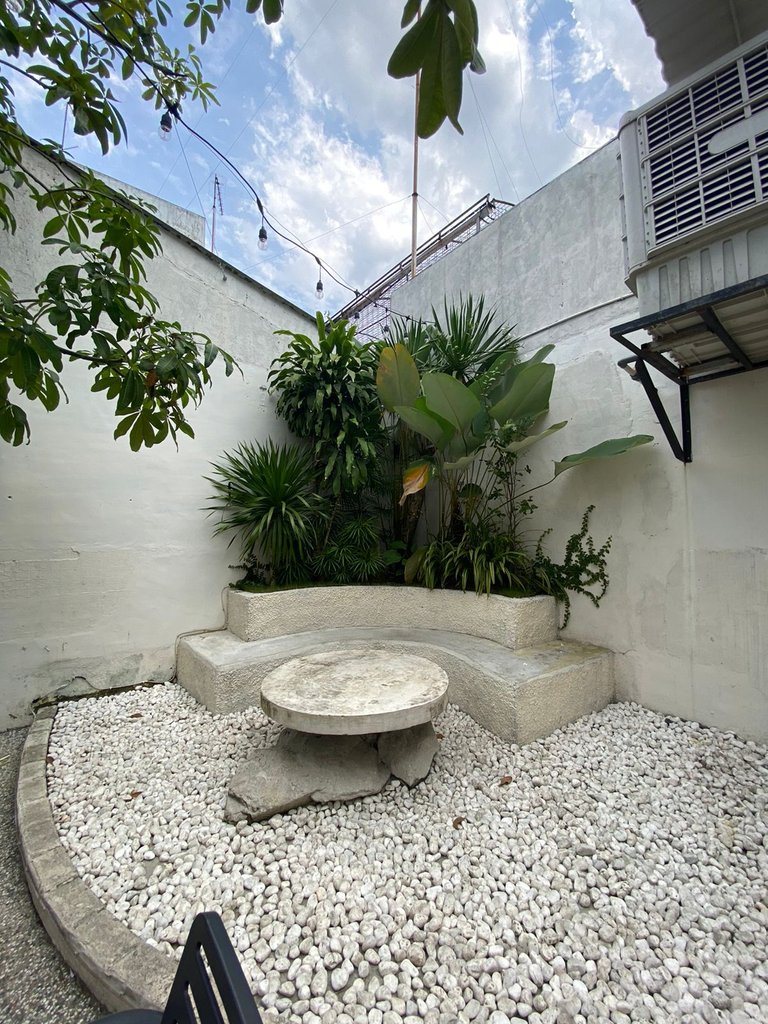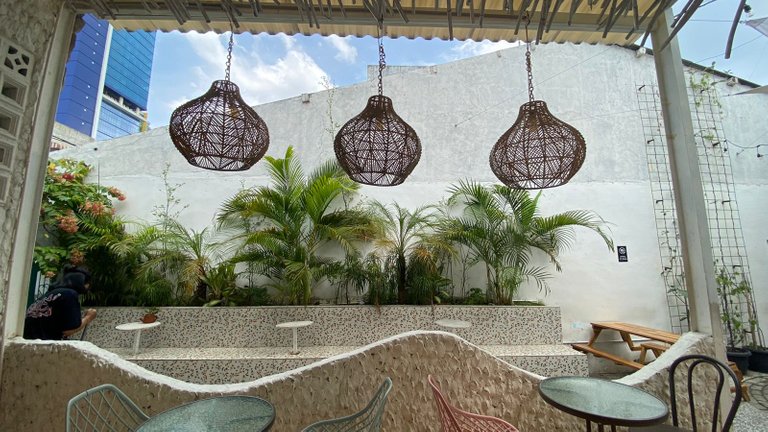 I really like the outdoor part of Zicron Chill, when I'm here I feel like I'm on vacation. I understand why many people take pictures in all corners of Zircon Chill's outdoor space.
---
---
Indoor Space of Zircon Chill
According to workers from Zircon Chiill, the first building of this café is an outdoor area. Initially, the owner wanted to make a cafe or coffee shop with a full outdoor concept, but the weather that often changes from sunny to rainy and the small indoor space used as a bar table and cashier made the owner take the initiative to create an additional indoor room.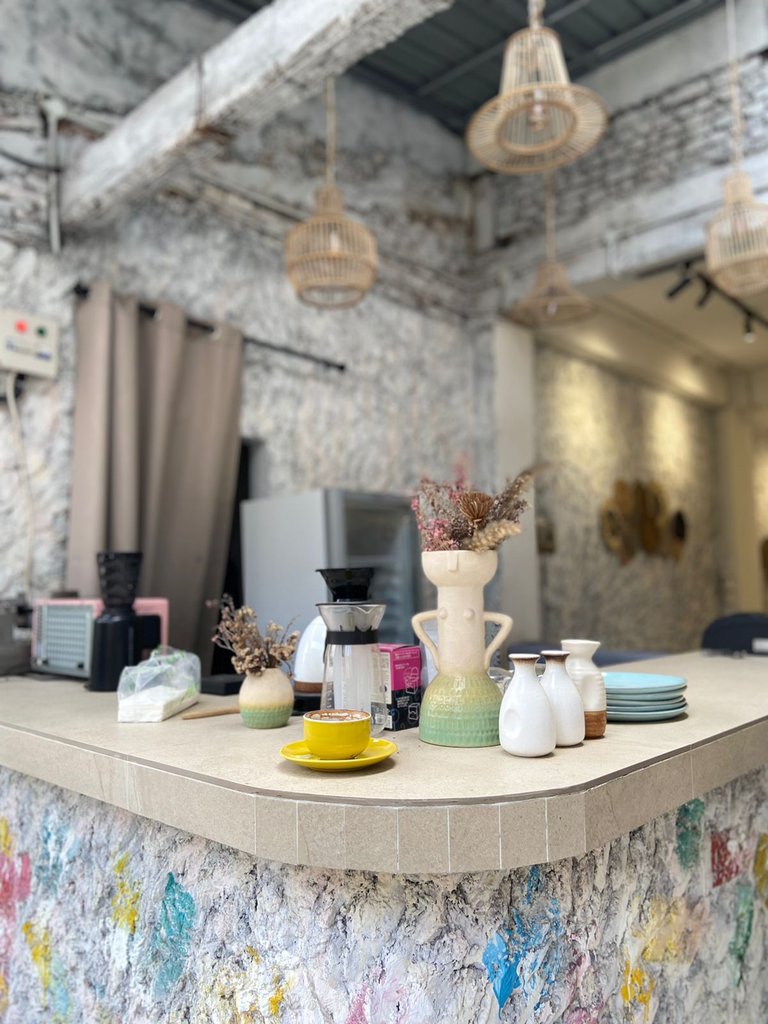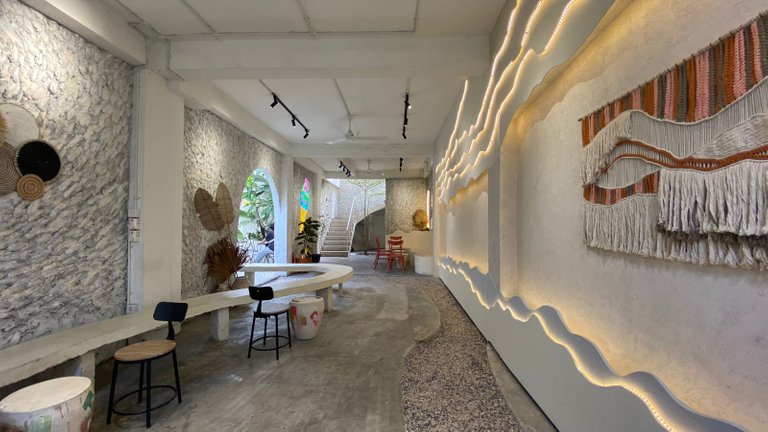 The indoor part of the Zircon Chill is no less cool and aesthetic than the outdoor space. This cafe also made the walls with a coral stone wall design in gray and white colors. The combination of stone walls with the floor is also very fitting. The floor uses cement which is left natural. In addition, there is a one meter section which is not cemented but replaced with crushed gravel.
Zircon Chill also has a long table made of brick and cement. We often see the use of cement and brick construction in cafes or coffee shops that carry industrial concepts. This design is more cost-effective than having to paint the walls or install ceramic tiles on the floor. In addition, a natural impression is also obtained because it utilizes the natural color of cement.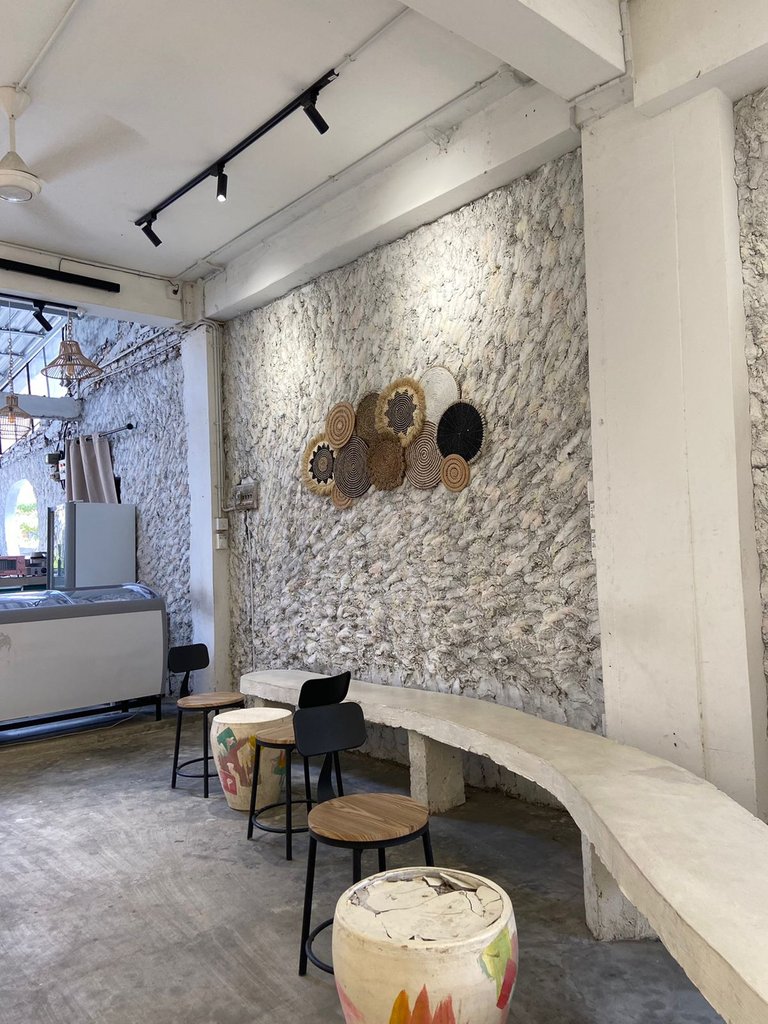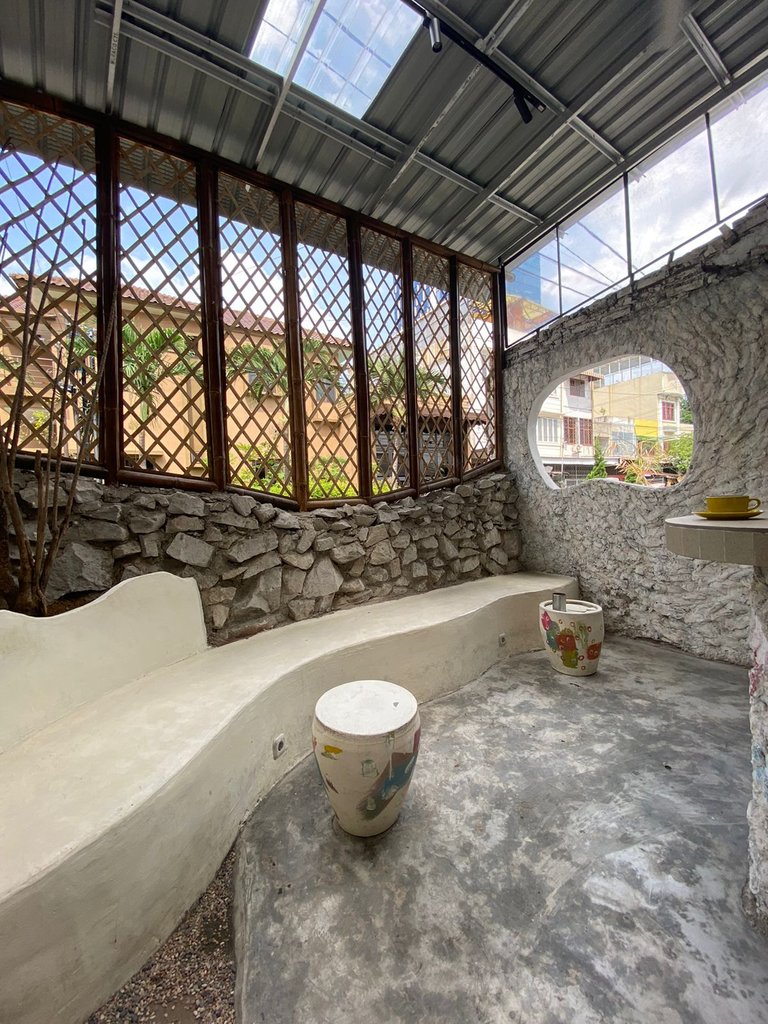 To prevent the impression of monotony in this indoor room. Zircon Chill adds interior decorations such as wall hangings and various arts such as jars, curtains, or several other objects. Not to forget, the lamp ornaments made of woven bamboo add to the aesthetic impression of this place.
For me, the greatest strength of the Zircon Chill is its clever use of small spaces and a very strategic but also very beautiful layout. Many buildings fail to arrange the room and make the right design so that it creates a narrow impression in the building. Zircon Chill is built in a not too wide area but when we enter Zircon Chill, we feel like we get a very different dimension and feel.
It was a very pleasant experience to visit this cafe. See you on my next trip.
---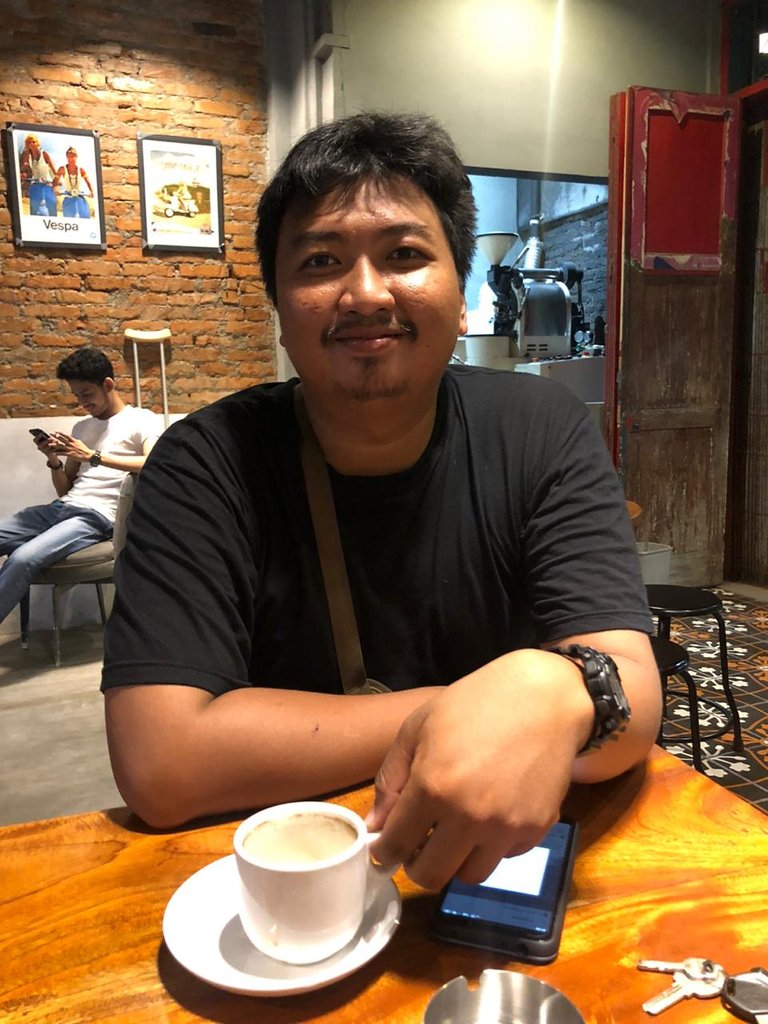 About Author

Call me Isdarmady, because I have a full name that is very long, namely Isdarmady Syahputra Ritonga. I am a head of the family who work as Farmers Vegetables Hydroponic and Consultant Hydroponics, sometimes I also sell coffee from various regions in Indonesia.
I have expertise dispensing coffee with a variety of techniques and tools brewing, because I have the desire to make a coffee shop with hydroponics as centerpieces. Help me realize that dream.
Thanks for read, vote, re-blog and support me in Hive. Maybe god will reward the kindness, let's success together.

---
---