A calm, ethereal summer evening walk in the mountains🫀🍀
Greetings to everyone ♥️
I wish you all a happy start of the week 🍁
How are you all? I hope wherever you are, you all are doing well 🫂
During my summer holidays, I have gone to my bui's i.e. My Father's sister's home to visit her and her family. After meeting them, I had decided to spent my summer holidays at my bui's home.
On one of the evening, I decided to take a walk around the village. There village is like a typically pahadi village, where mostly people are involved in apple orchards. There are forest all around their village.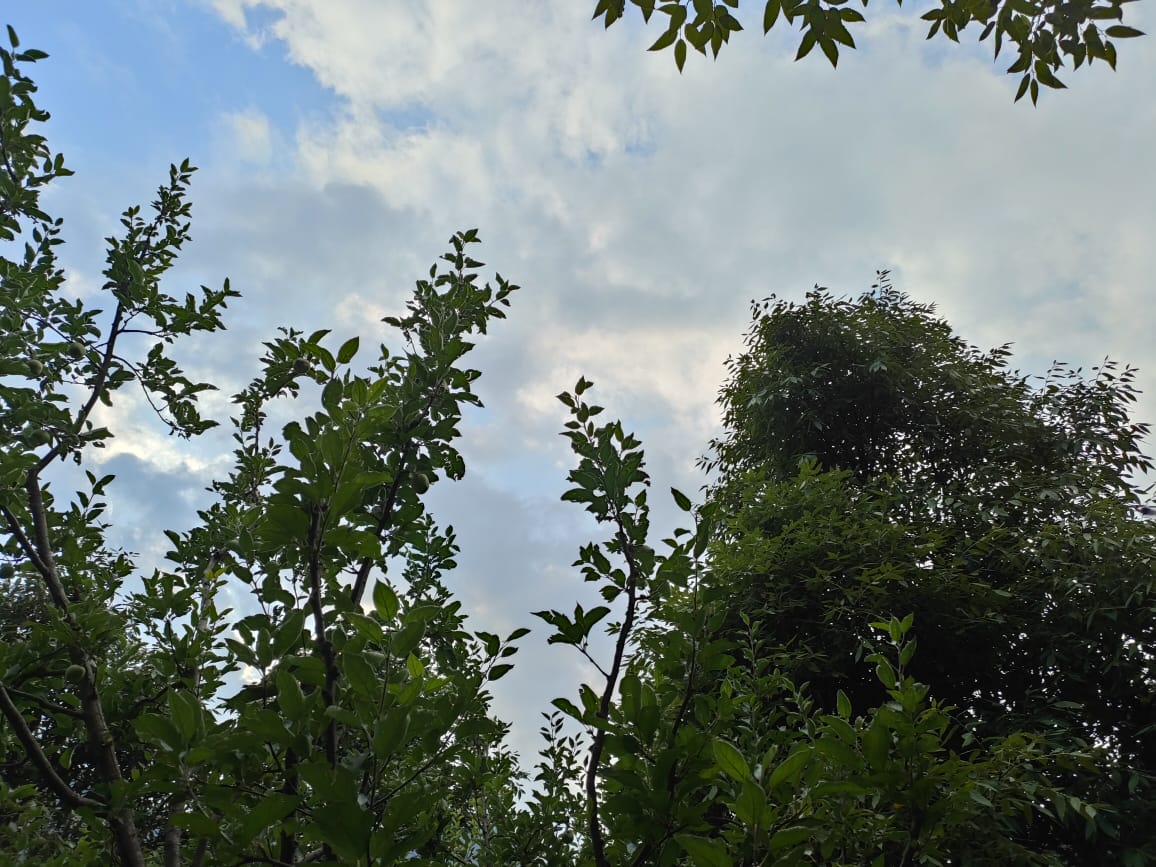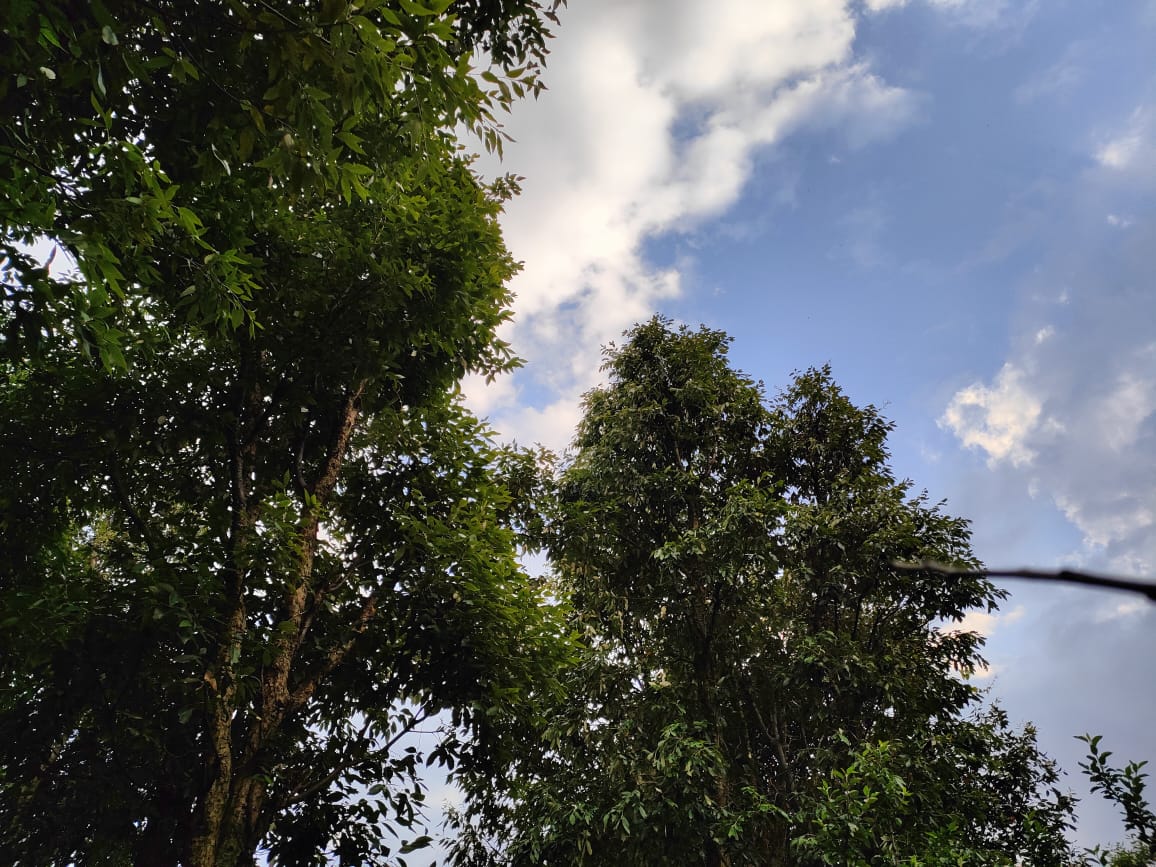 Their house is covered by lots of forest trees like ban trees, pine trees and rhododendron trees. I had started our evening walk through a lot of forest trees. There are some apple orchards of the villagers in our way.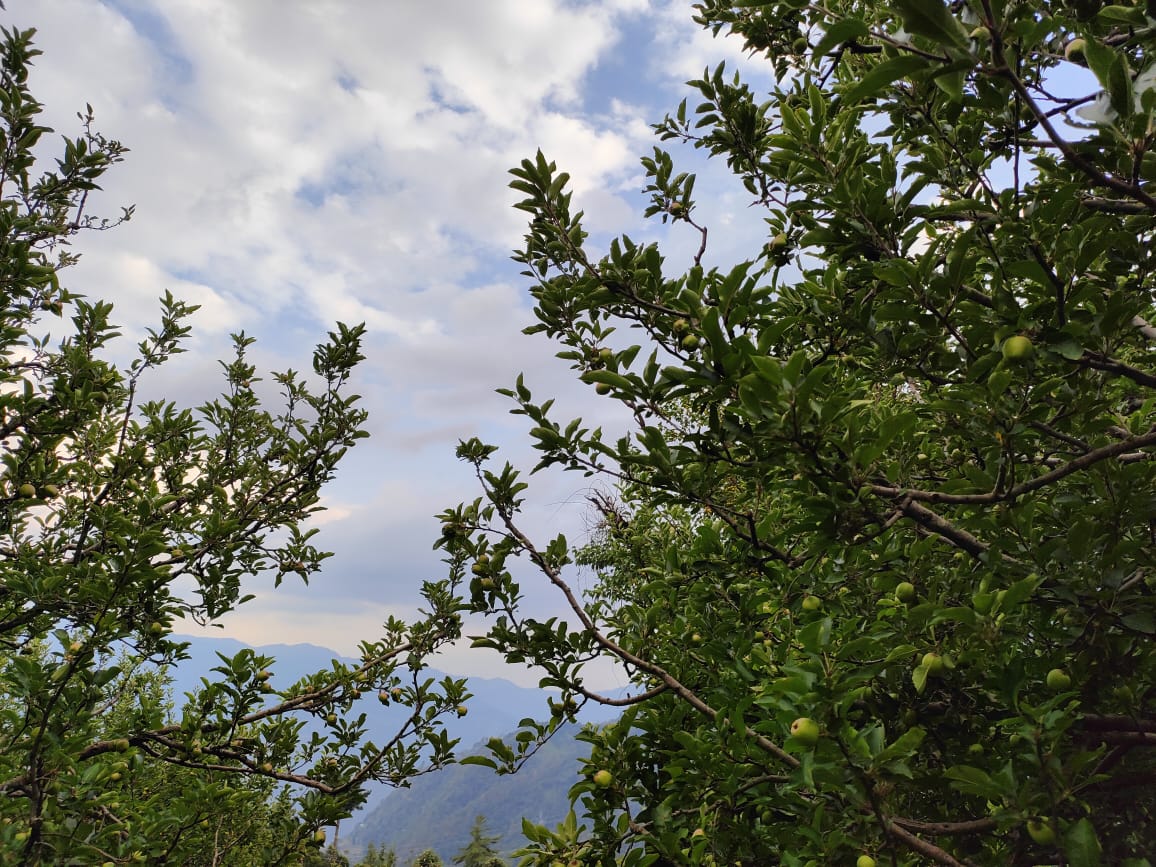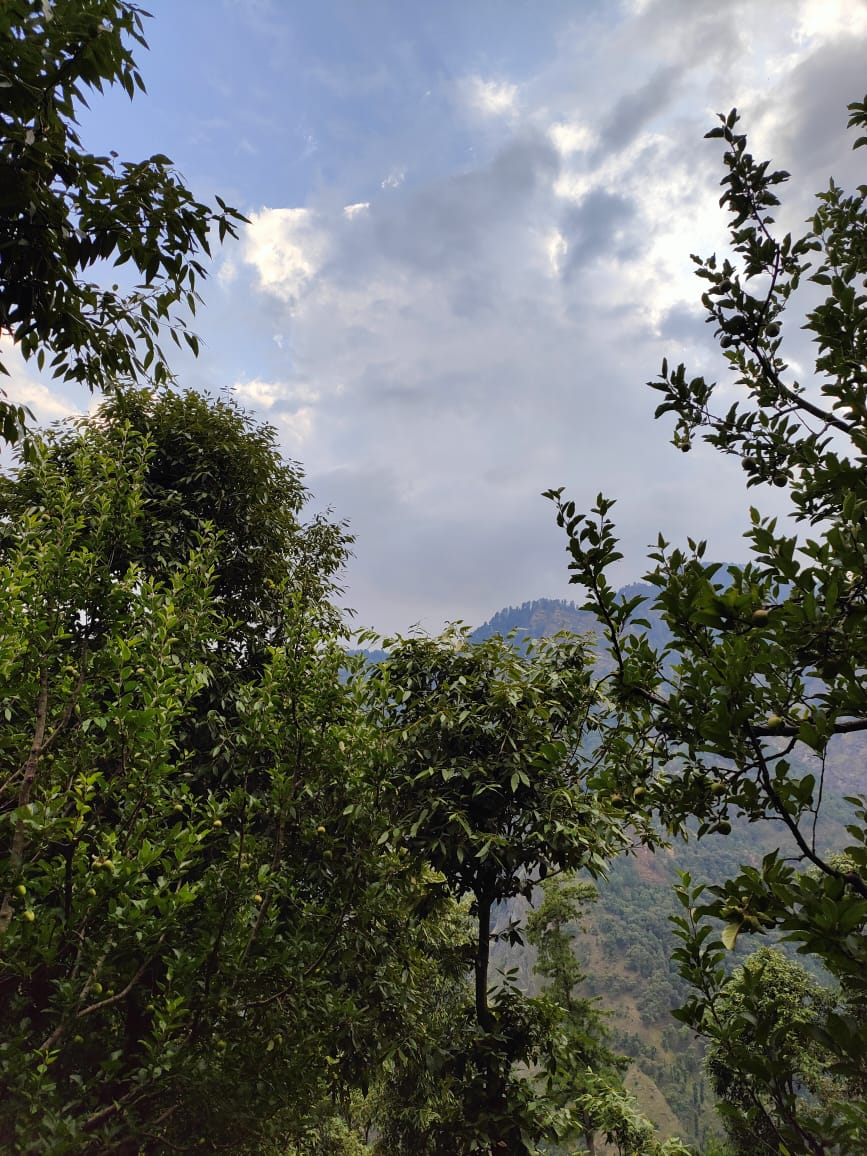 The clouds were forming in the sky. The whole weather was becoming so good. I like walking in those evenings, when there are lots of clouds. The colour of sky becomes a little dim.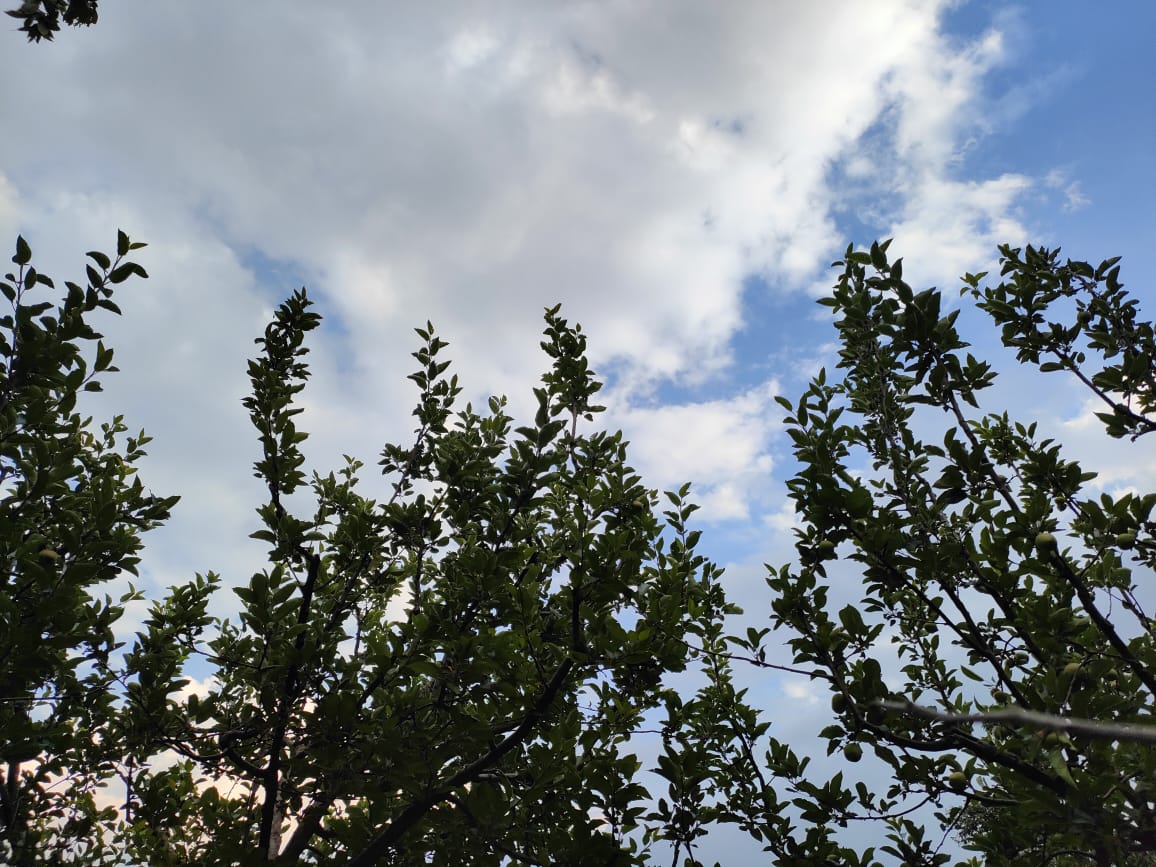 Bui's dog Bruno was also with me during my evening walk. I am scared of dogs, but when I stay with someone's dog for some time and feel that they are safe, I can be with them. That happened with Bruno too, firstly, I was scared of him, but, after staying there for somedays, I was not at all scared of him. I started liking living with him.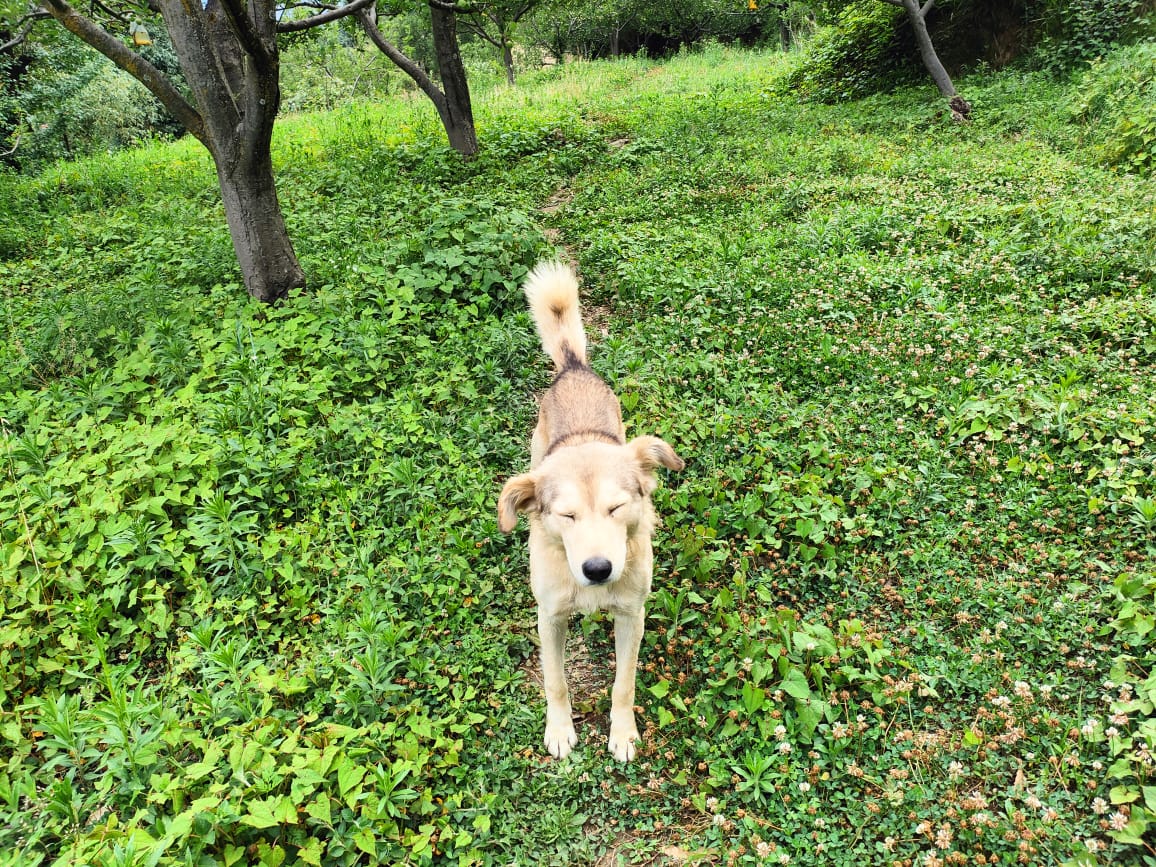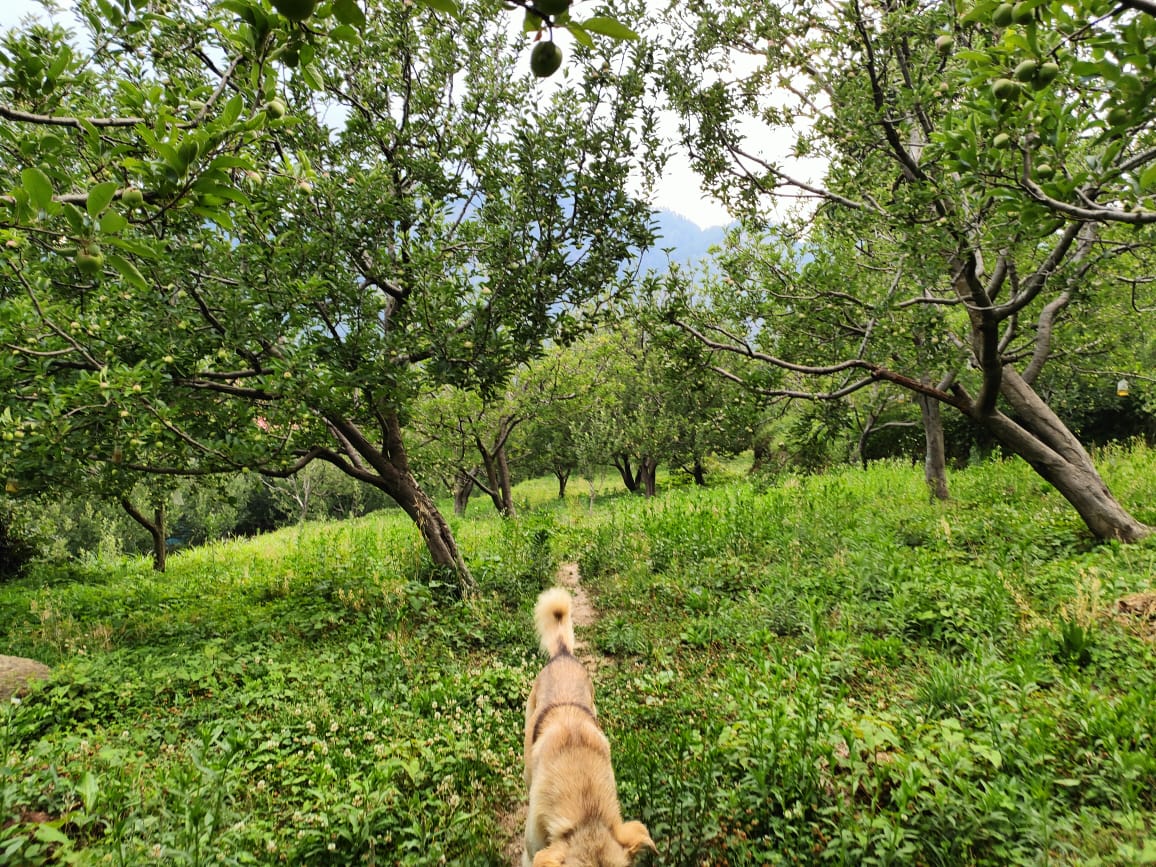 The whole orchards of this village are covered with apple trees. The apple trees are filled with small green apples. I like the season of summers. There is whole lot of greenery surrounding you. The greenery of these fields makes me happy.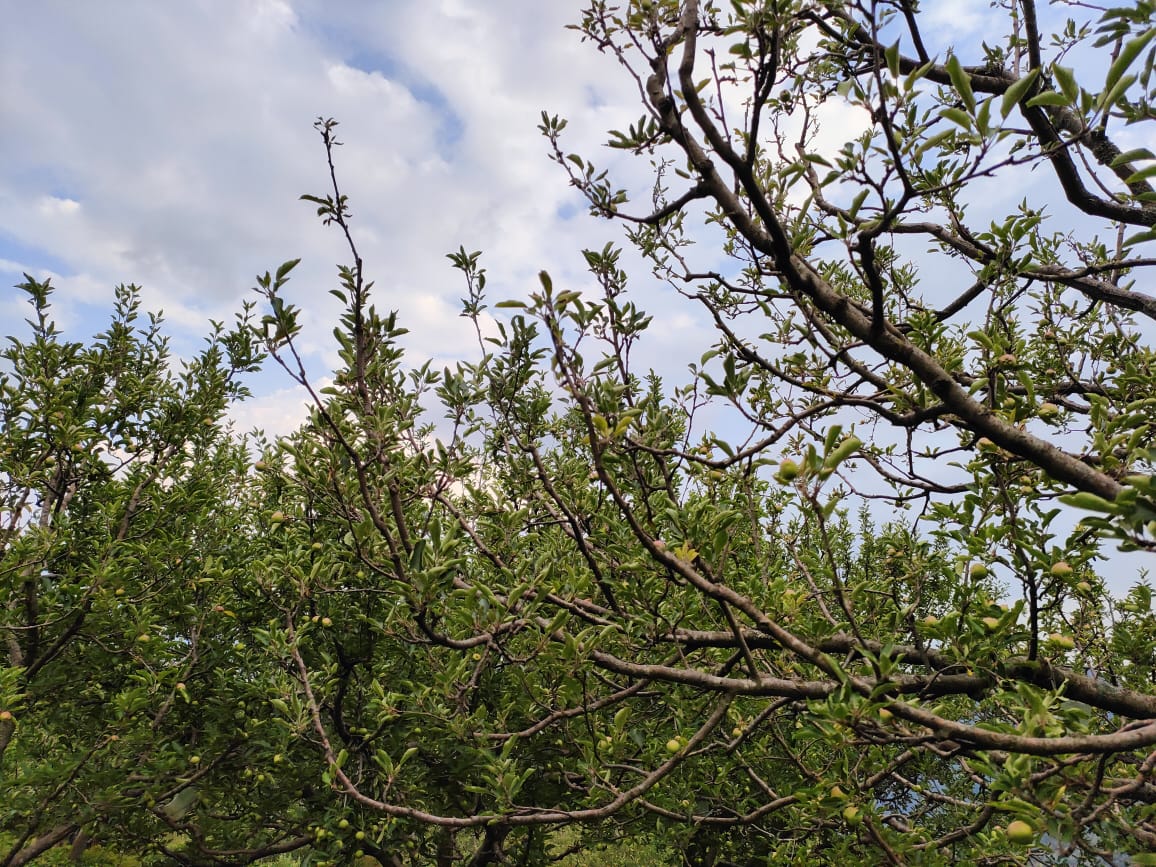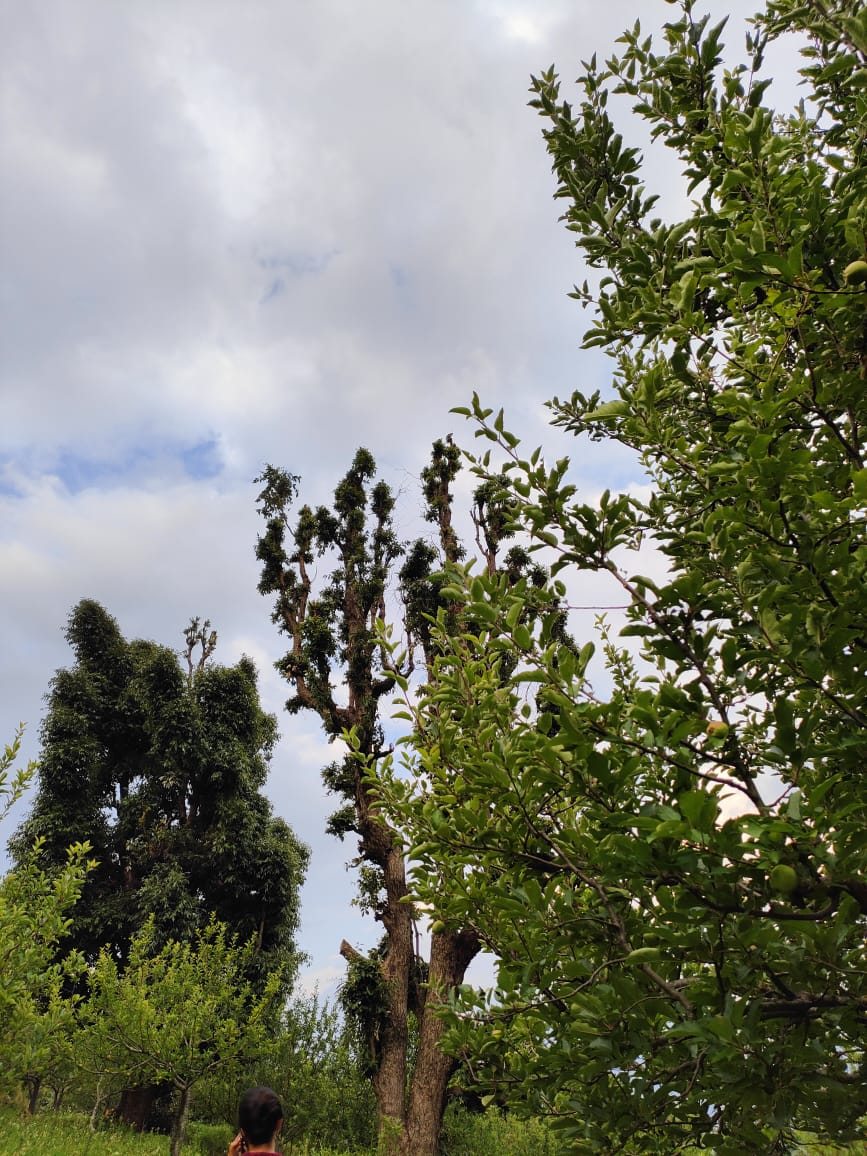 After walking for 20 minutes, I had came across this beautiful big ban tree. This ban tree was like a muse for a new nature photographer like me. My sapu di was also accompanying me in the evening walk now. Me and Bruno are going with her to the other side of the village.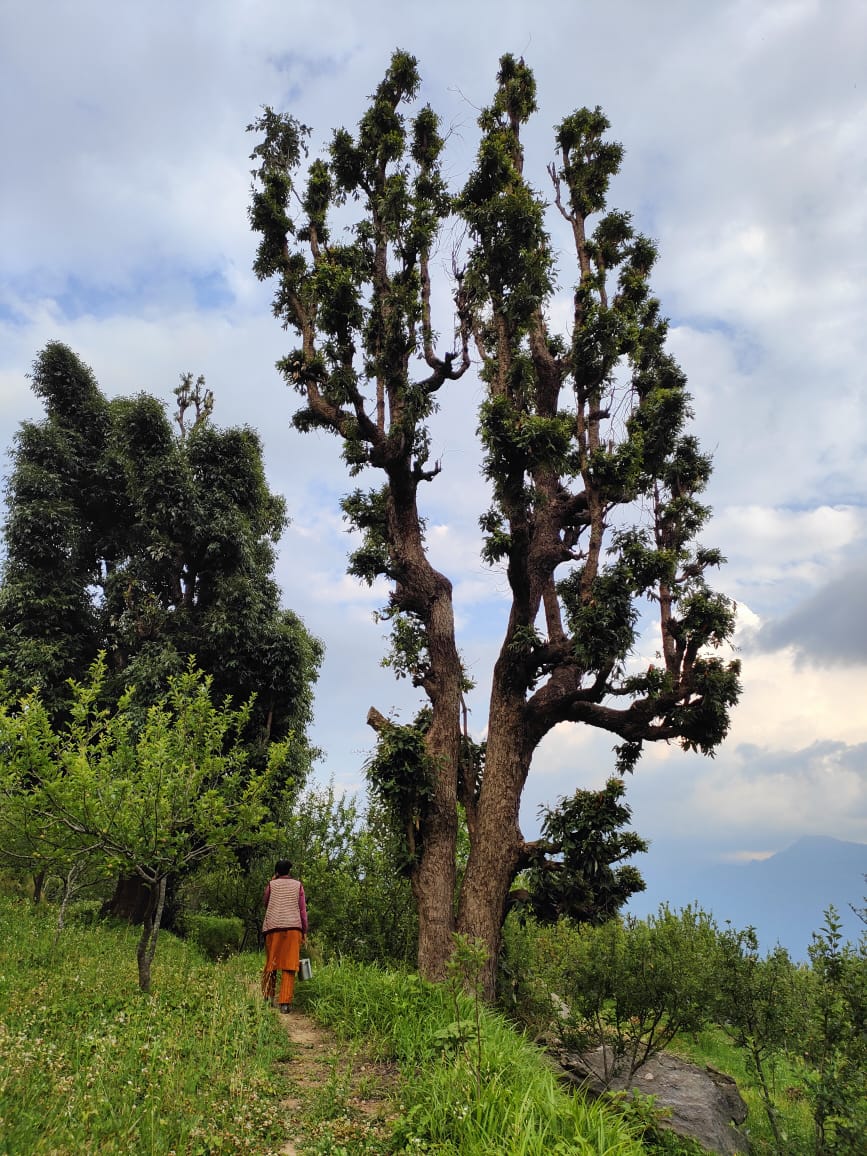 This picture is so beautiful. There are lot of clouds in the sky. There is a woman who is going somewhere to do some work and lots of greenery of the village. This picture will be always close to my heart, depicting the beauty of this beautiful place. This is how mountain life looks like. This is how I have grown up.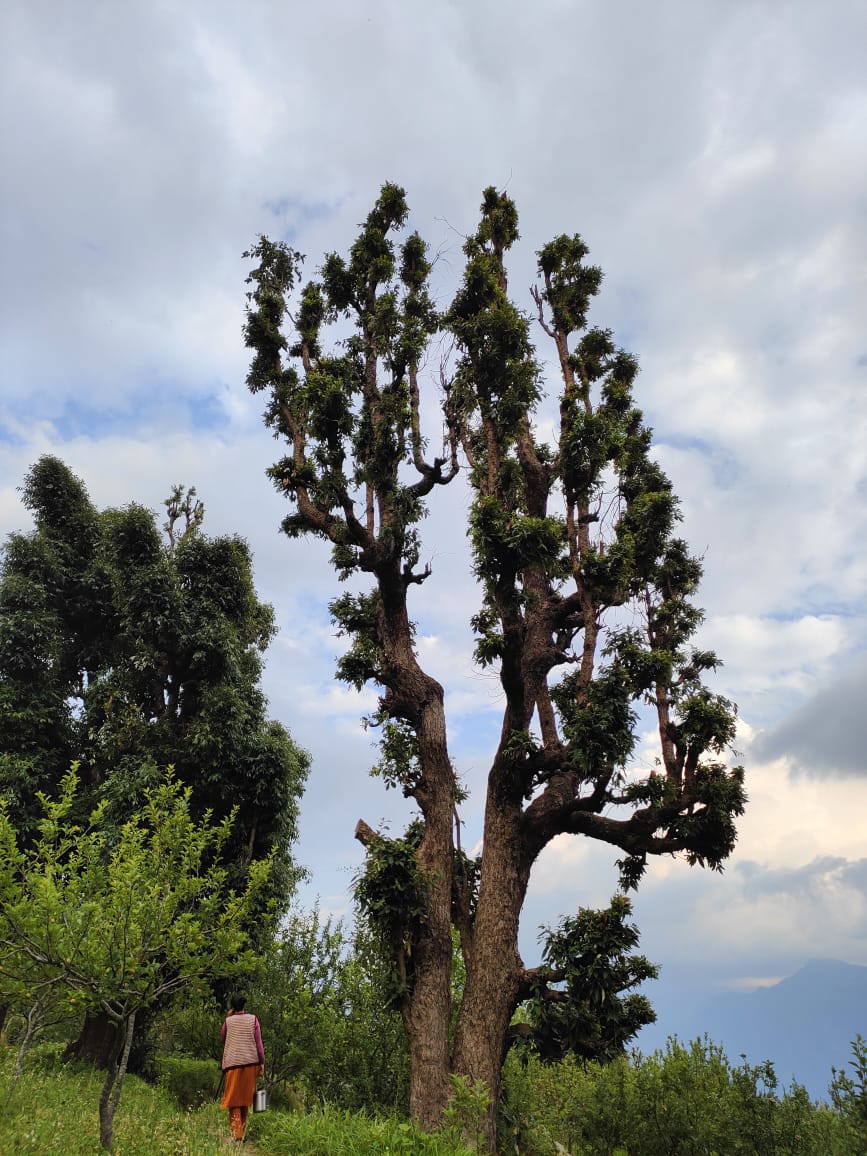 The muse of my evening walk. This beautiful ban tree.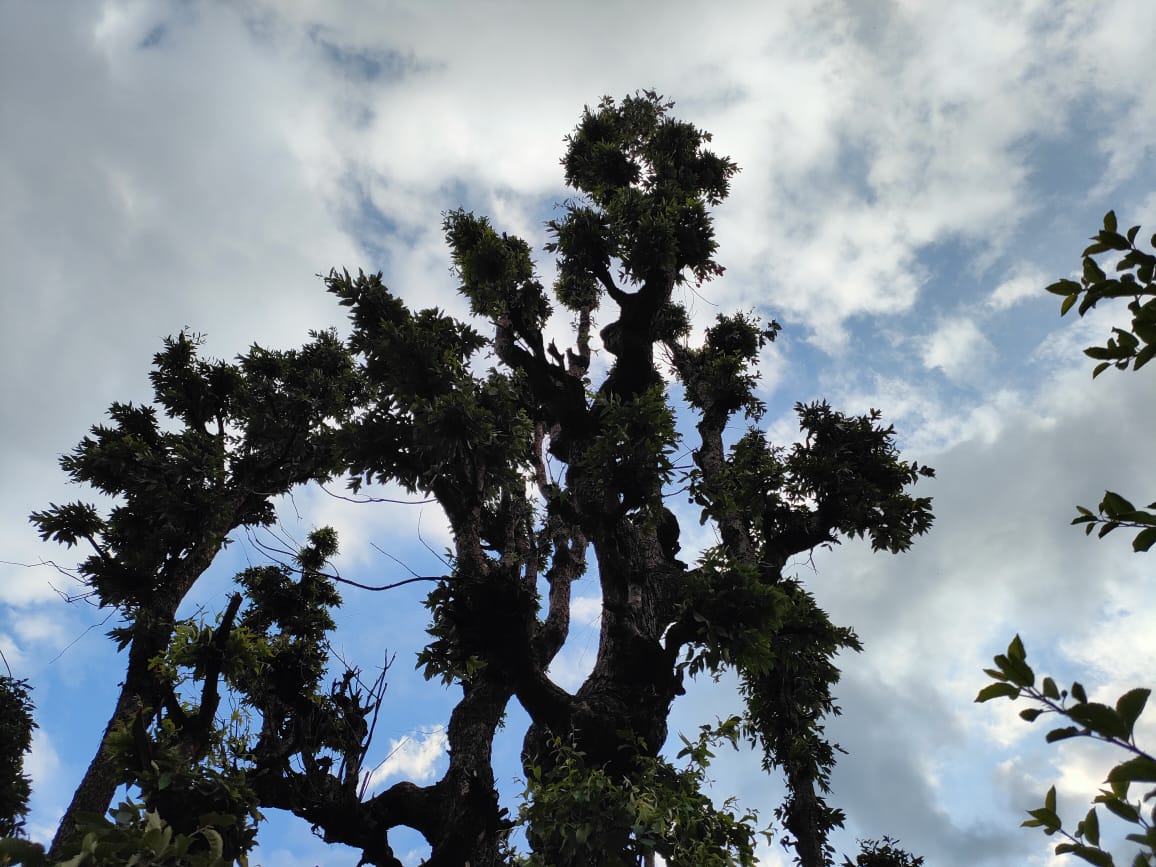 After walking for 10 minutes, we have reached at sapu Di's apple orchards. The weather had turned a little cold now. You can see top of mountains too. This village is at an altitude of around 3000 ft.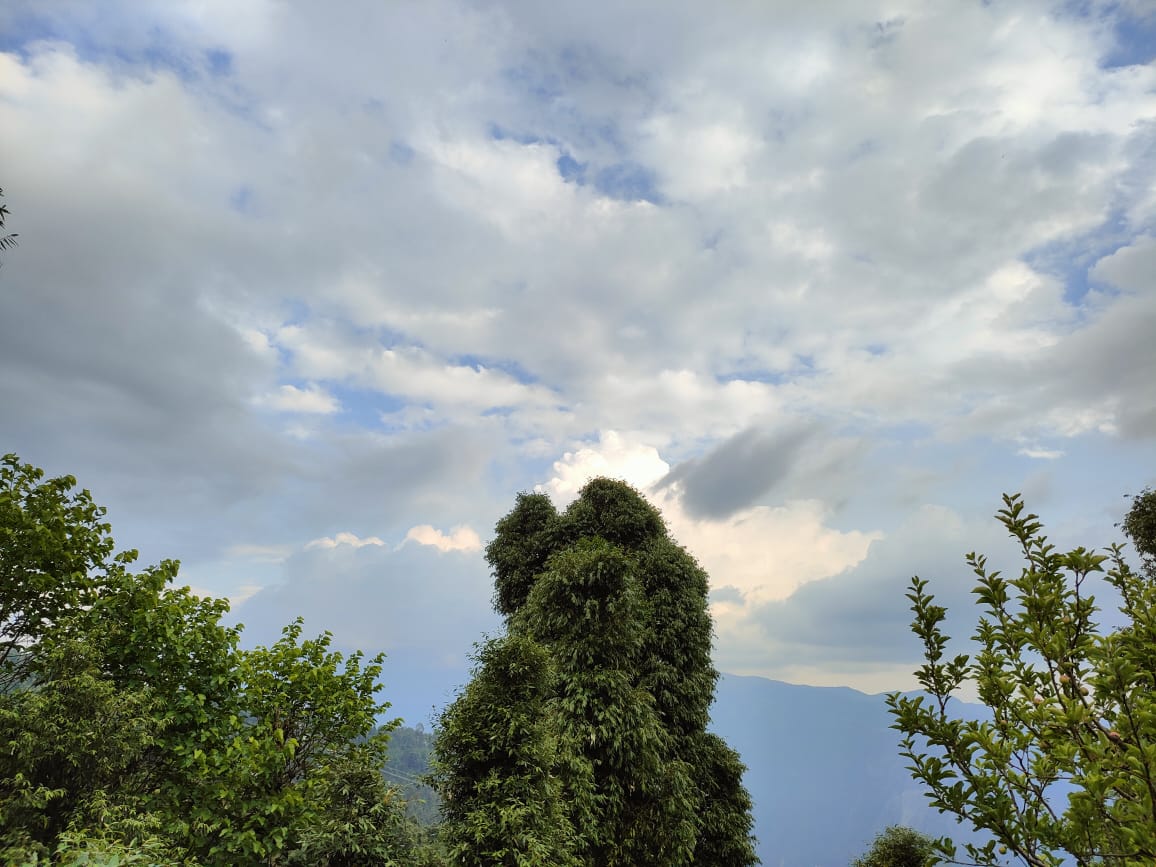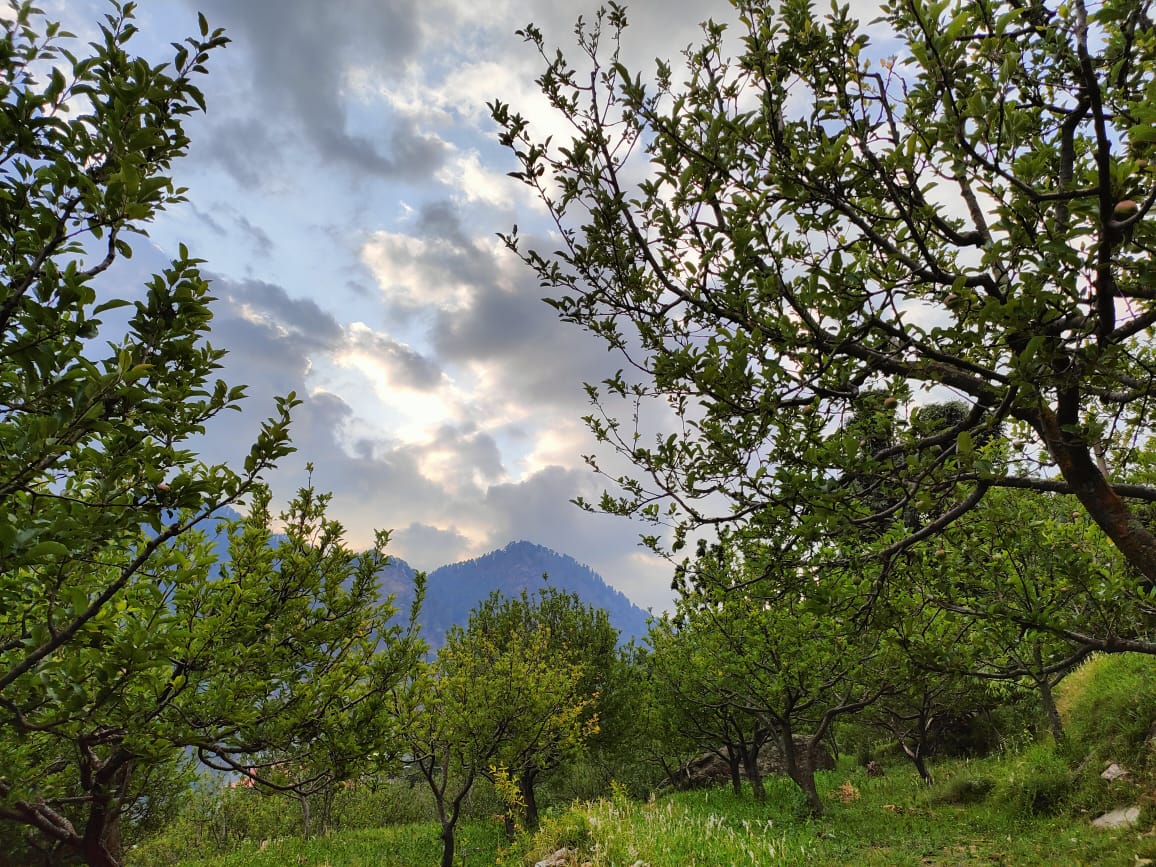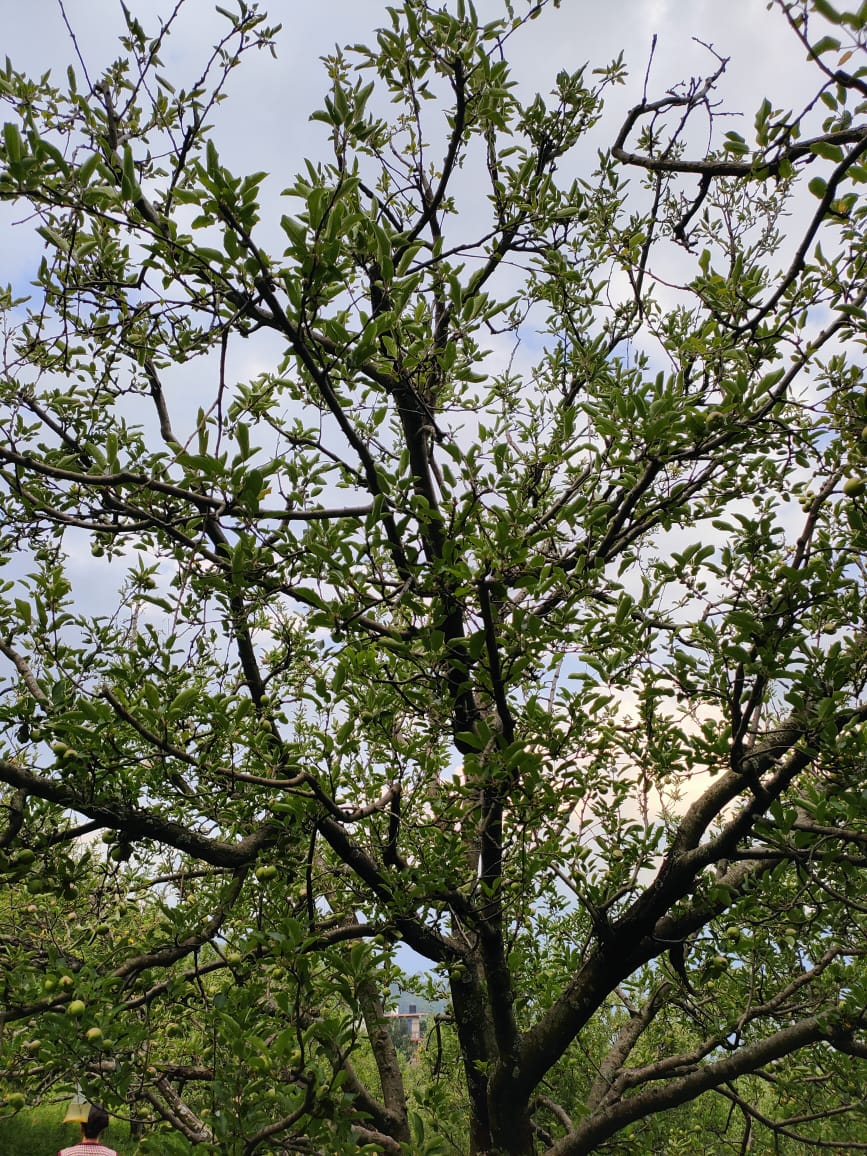 I am not a big fan of evening walks. But, because of my mom's recent love for evening walks. I also decided to try to go for evening walks too. The view at the top of mountain is always mesmerizing.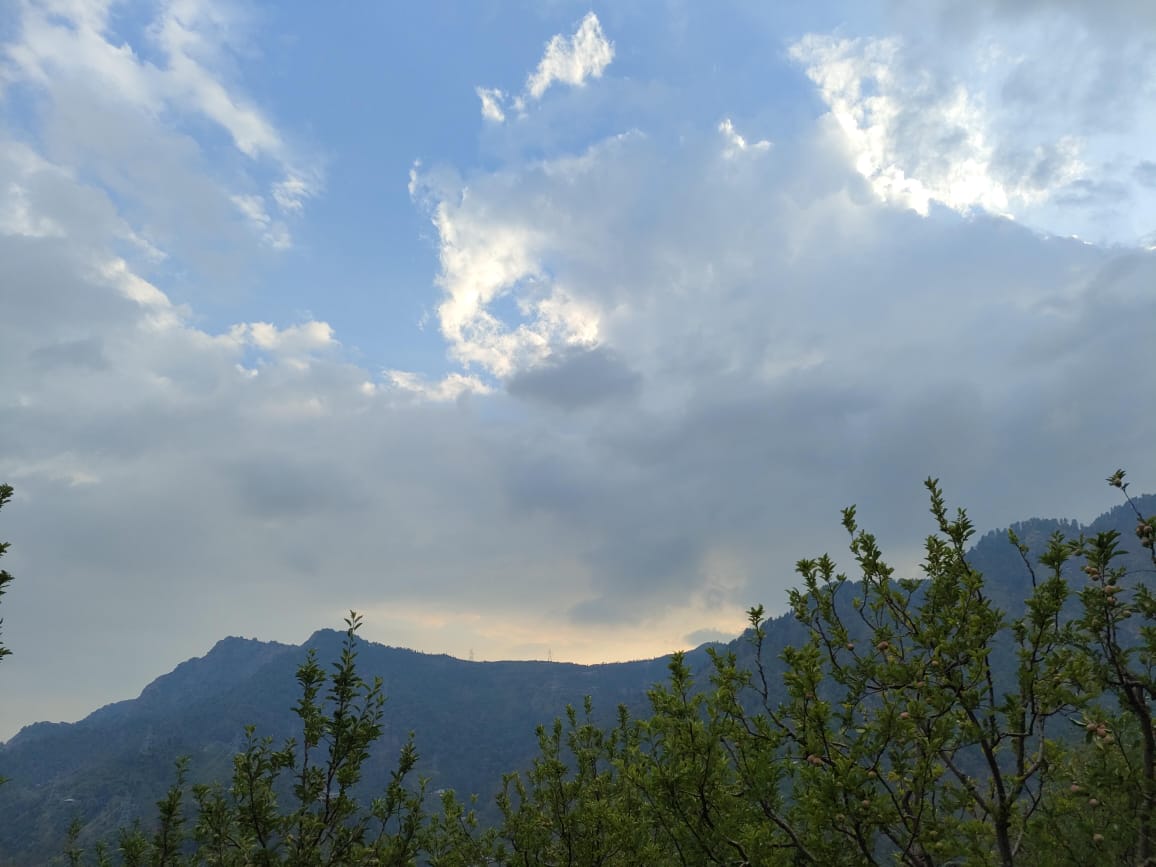 I don't think, I can ever go over with how much beautiful place i have got to live. I can feel that I can touch the clouds with my hands. When I see these pictures, specially when I am not at home, I got a lot of homesickness.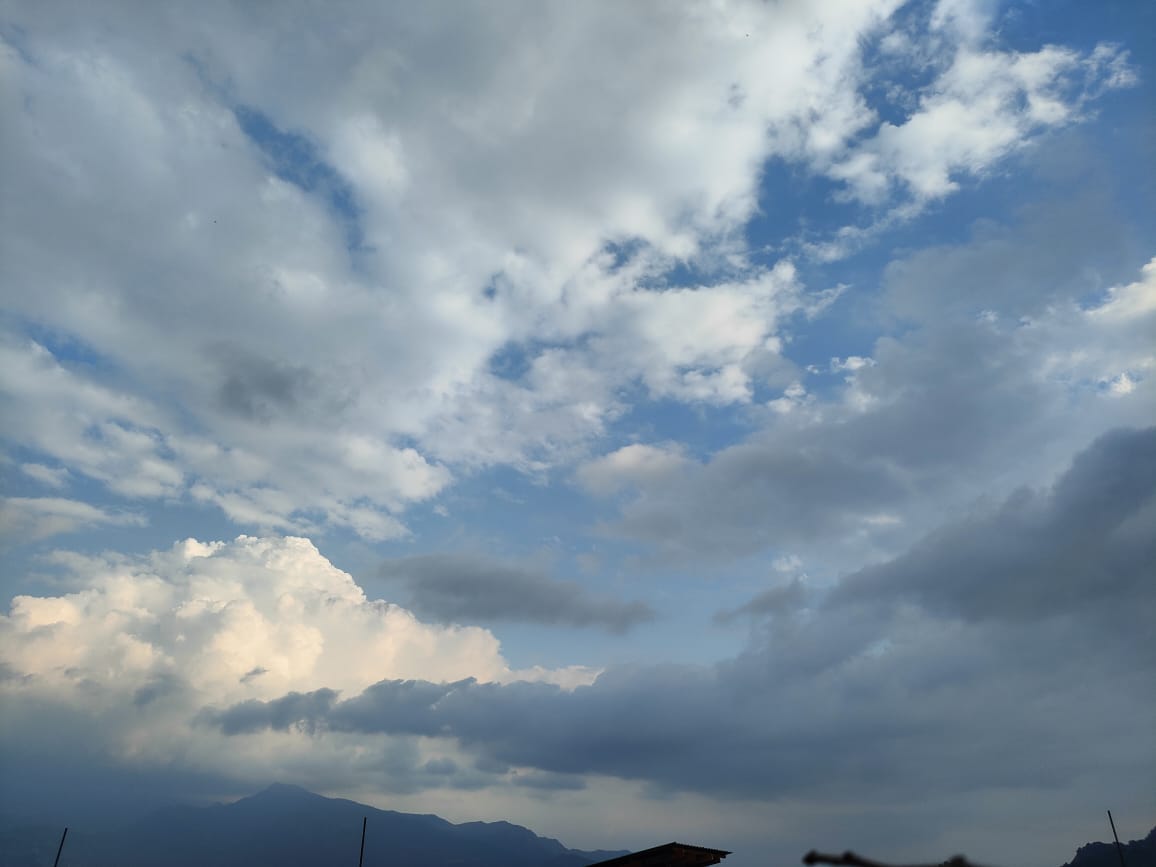 The view is ethereal.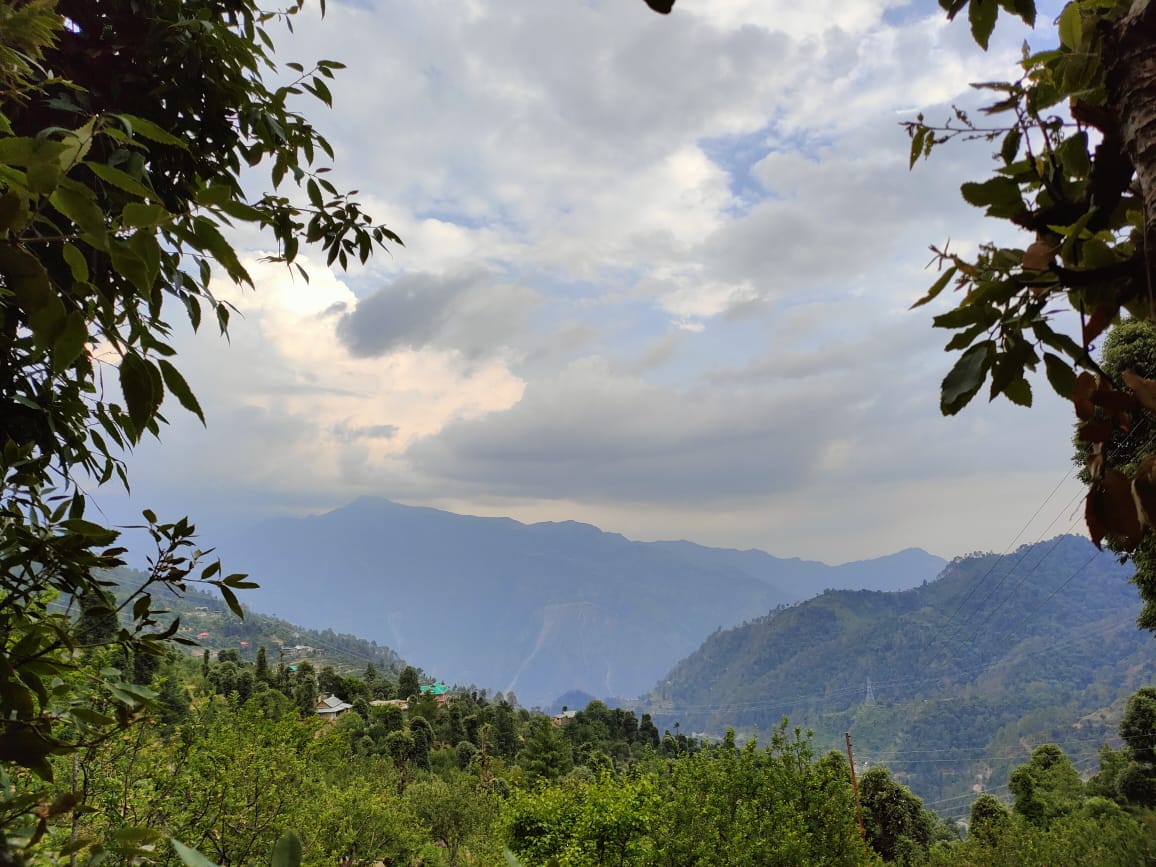 These pictures are clicked by me, by my phone realme gt me.
Thank you so much for reading my blog 💖
Sending you all a big virtual hug 🤗🫂
Lots of love from Himalayas 🌿💚
---
---