A serene evening after a little rainfall in the mountains🏞️

Hello everyone 💟
How are you all?
I hope wherever you are, you all are doing well 💕
Recently, I had visited my home for 10 days. In India, we all are experiencing monsoon. There is something magical about experiencing rainfall in mountains.
The whole earth become clean and looks like a little baby who is looking so beautiful after bath.
On one such day, I have clicked some shots of mountains which is looking like a beautiful canvas. The sky had not been this much blue since I had visited home. Everything was so clear. There was large gathering of white clouds at one end of sky which makes the sky looks so beautiful.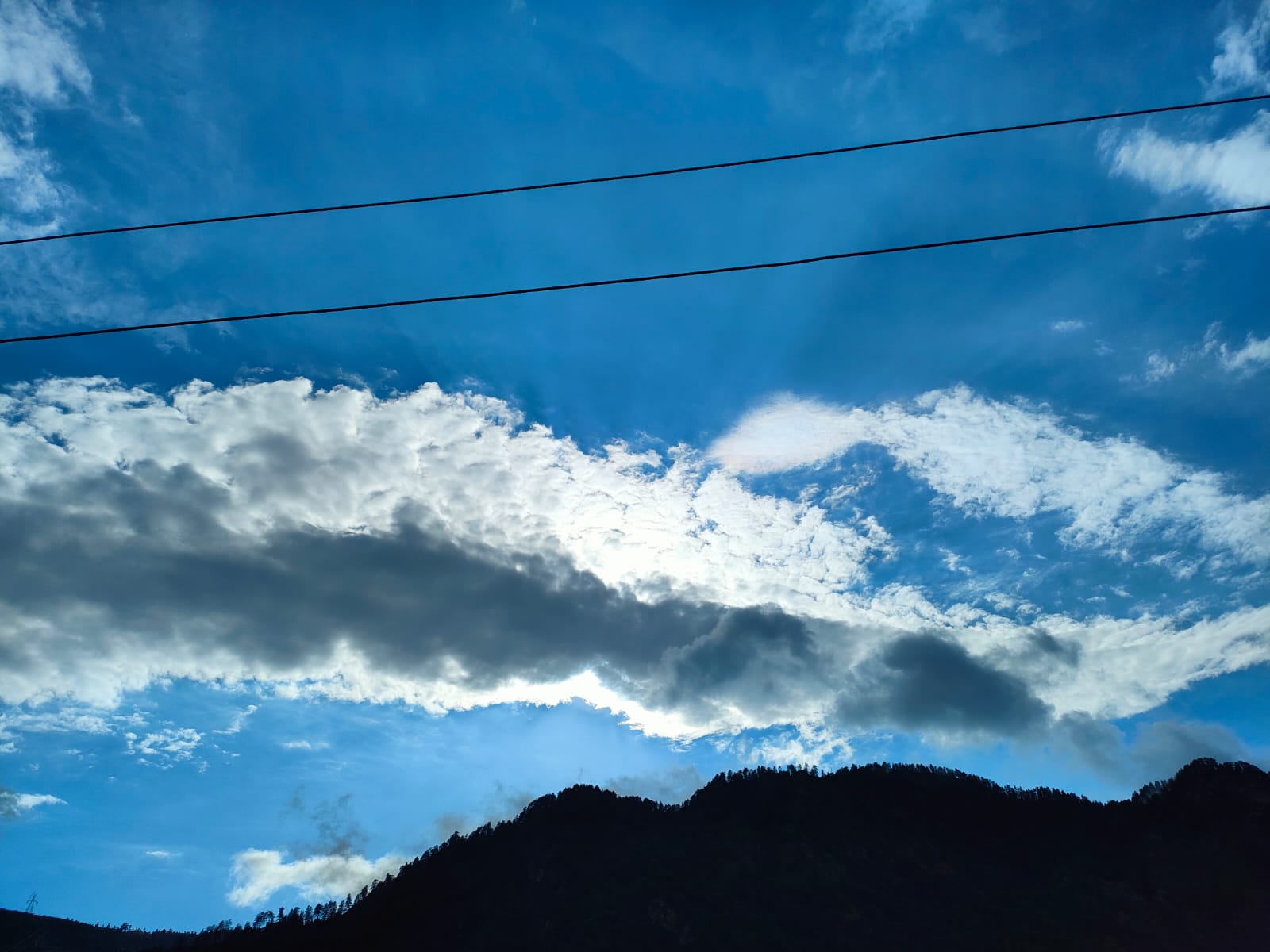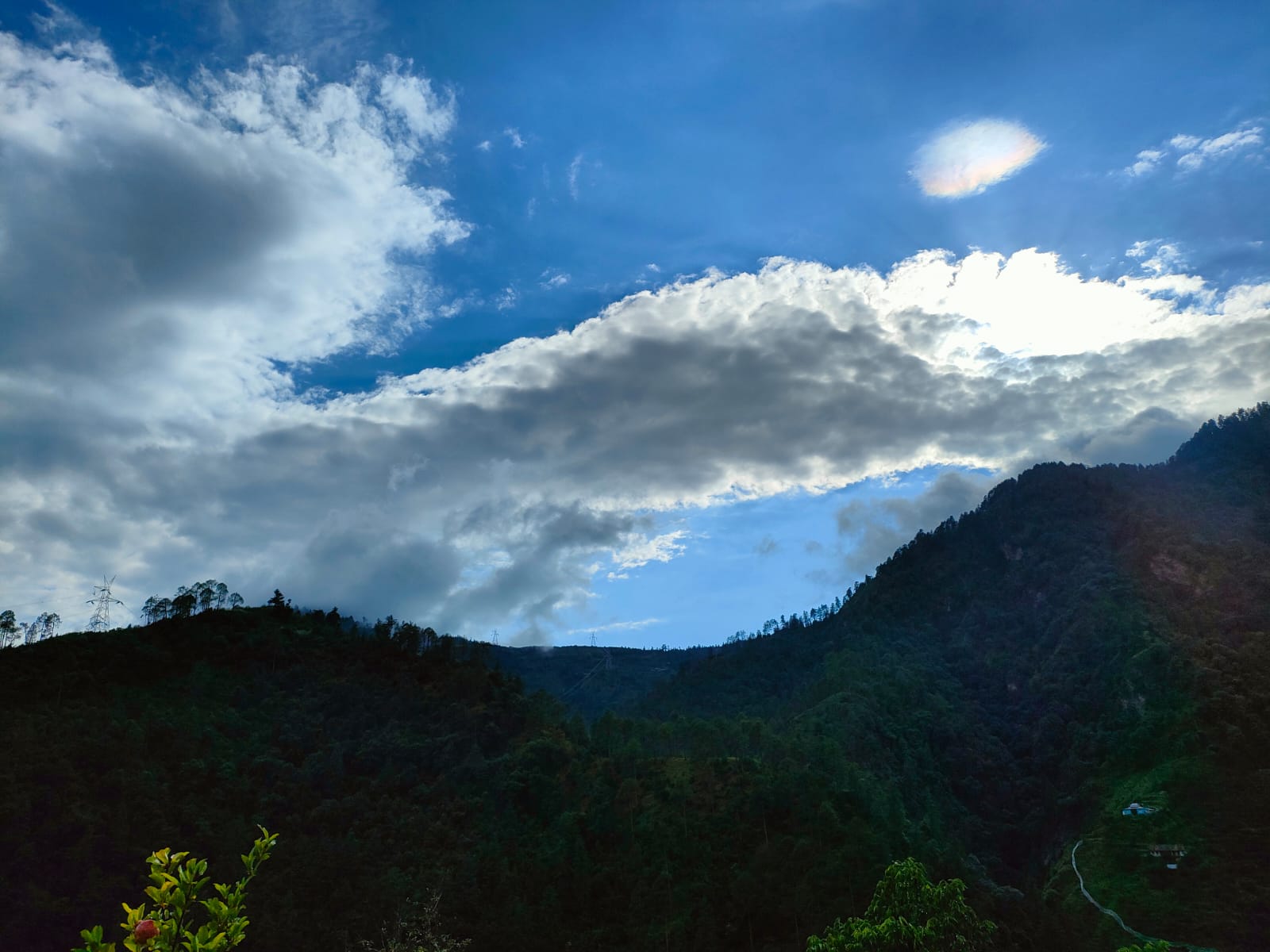 The green , big mountains and deodar trees on these mountains makes it look like those painting we used to paint during our childhood. The rainy season is really mesmerizing. I love sitting on my balcony, drinking a cup of tea and watching the nature during rainy season. The sky changes into various colours during this time. When the summer shower stops, the whole sky looks blue and the sun shining from the white clouds feels like warm kisses from the sun.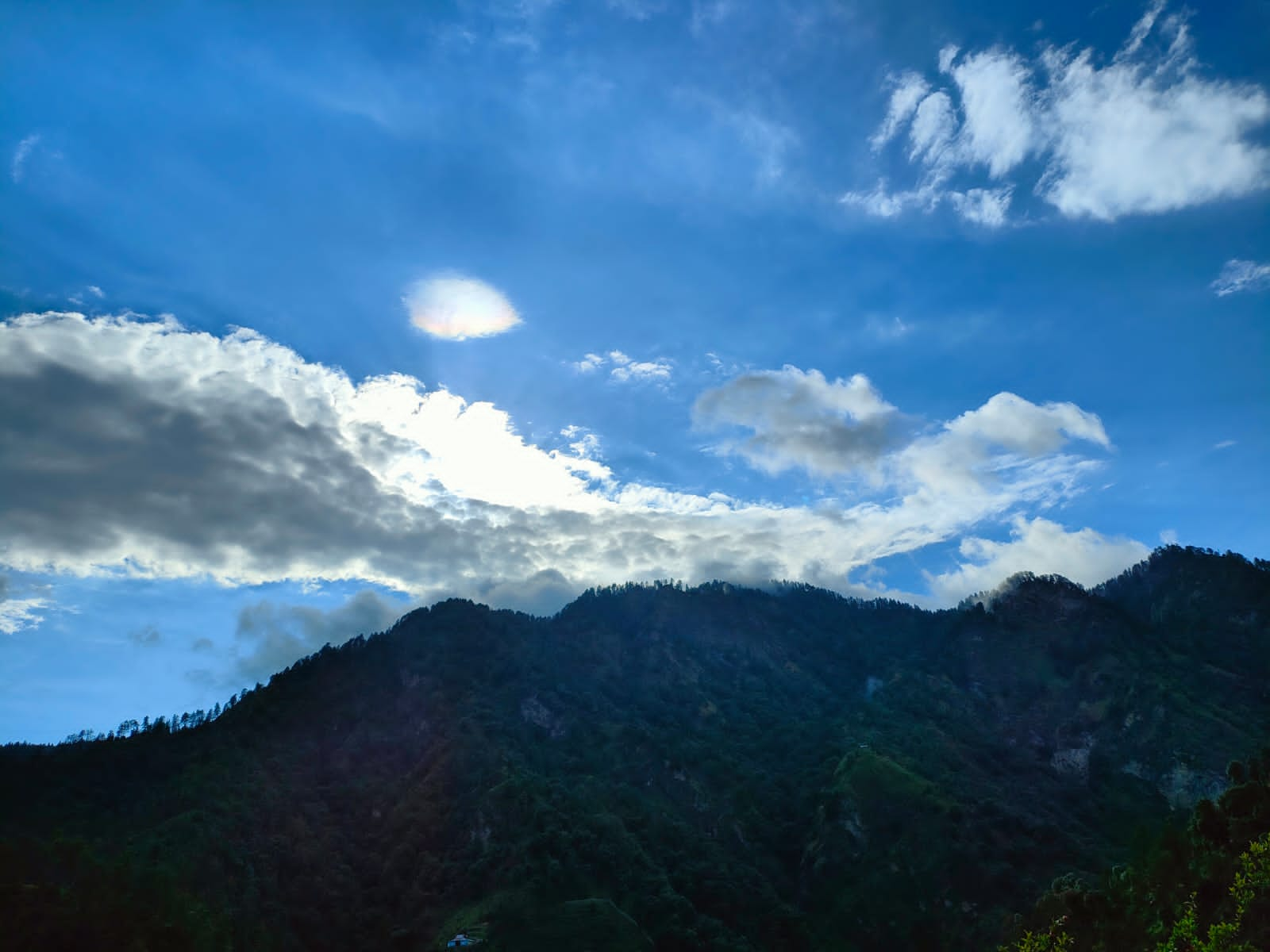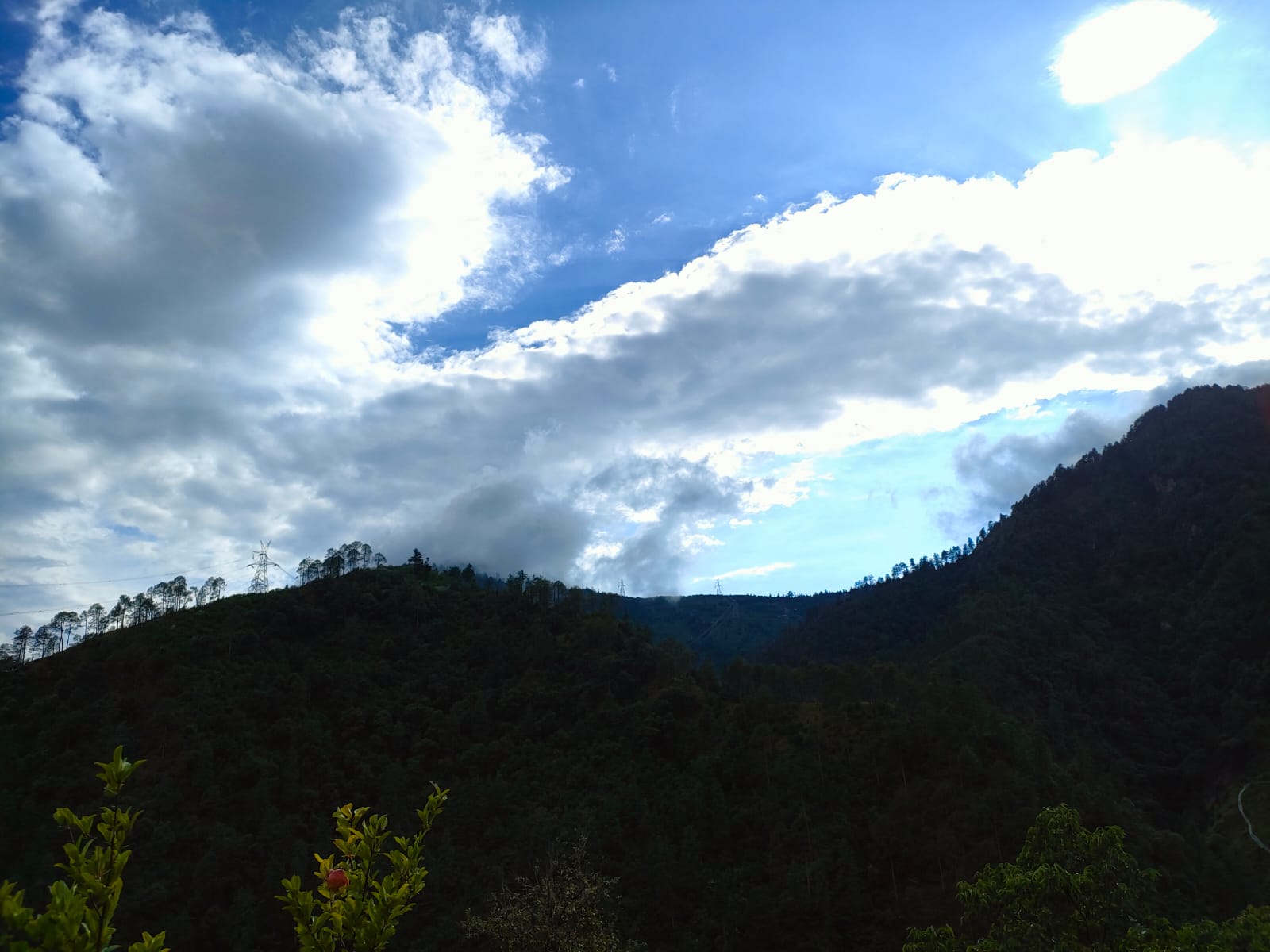 There is complete darkness on one mountain and there is whole light shining on the other mountain after the rain stops. The weather gets chilly when the rain start pouring. The cold air starts flowing in the mountains. If you live in plains, you can get drenched in those cool showers. You can do this in the mountains if you want to have cold.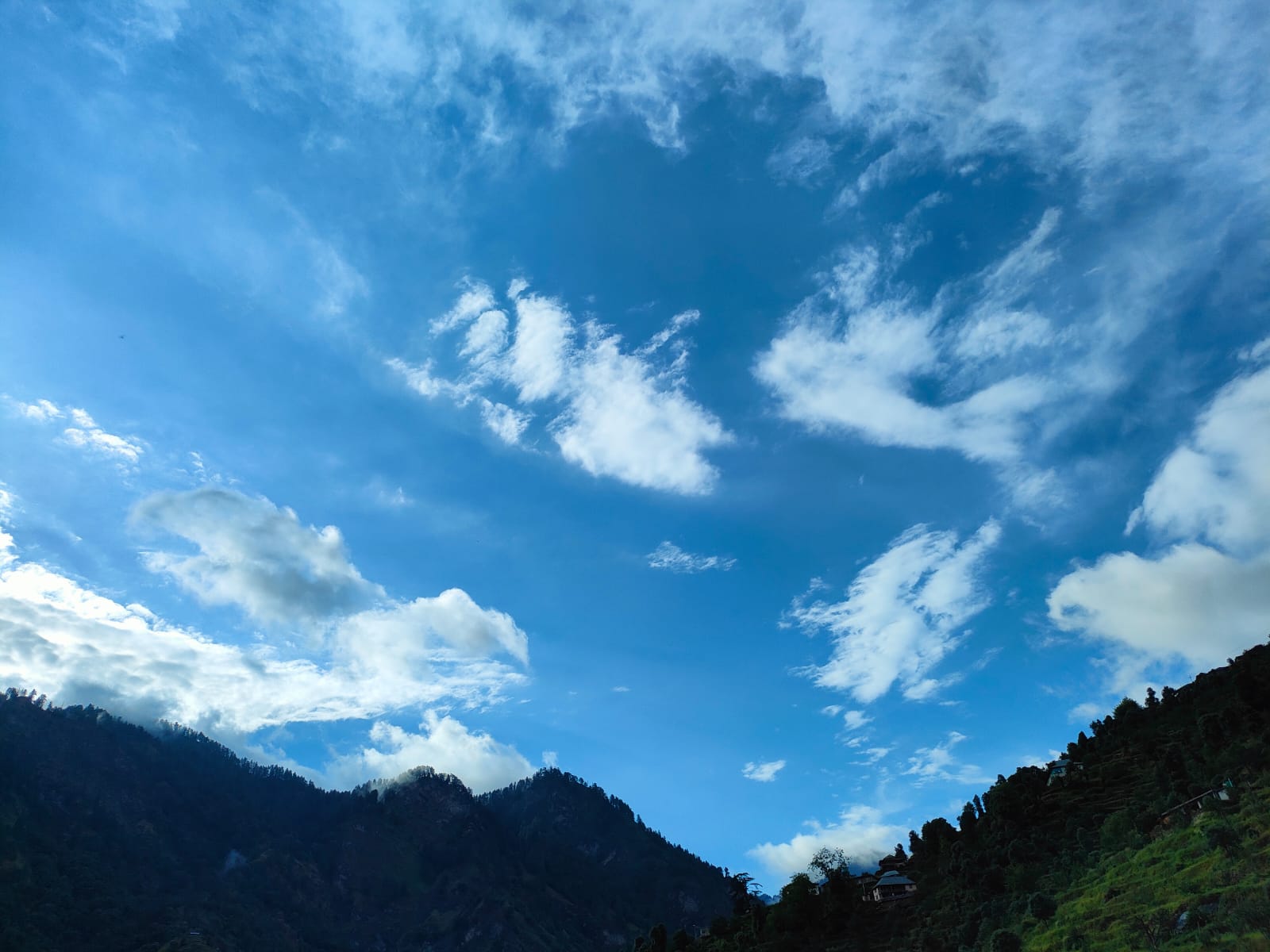 There is full greenery around our orchards. I was not able to go in the orchards, but I clicked some pictures from our courtyard. The leaves on the trees looks so fresh dripping little rain drops from the leaves.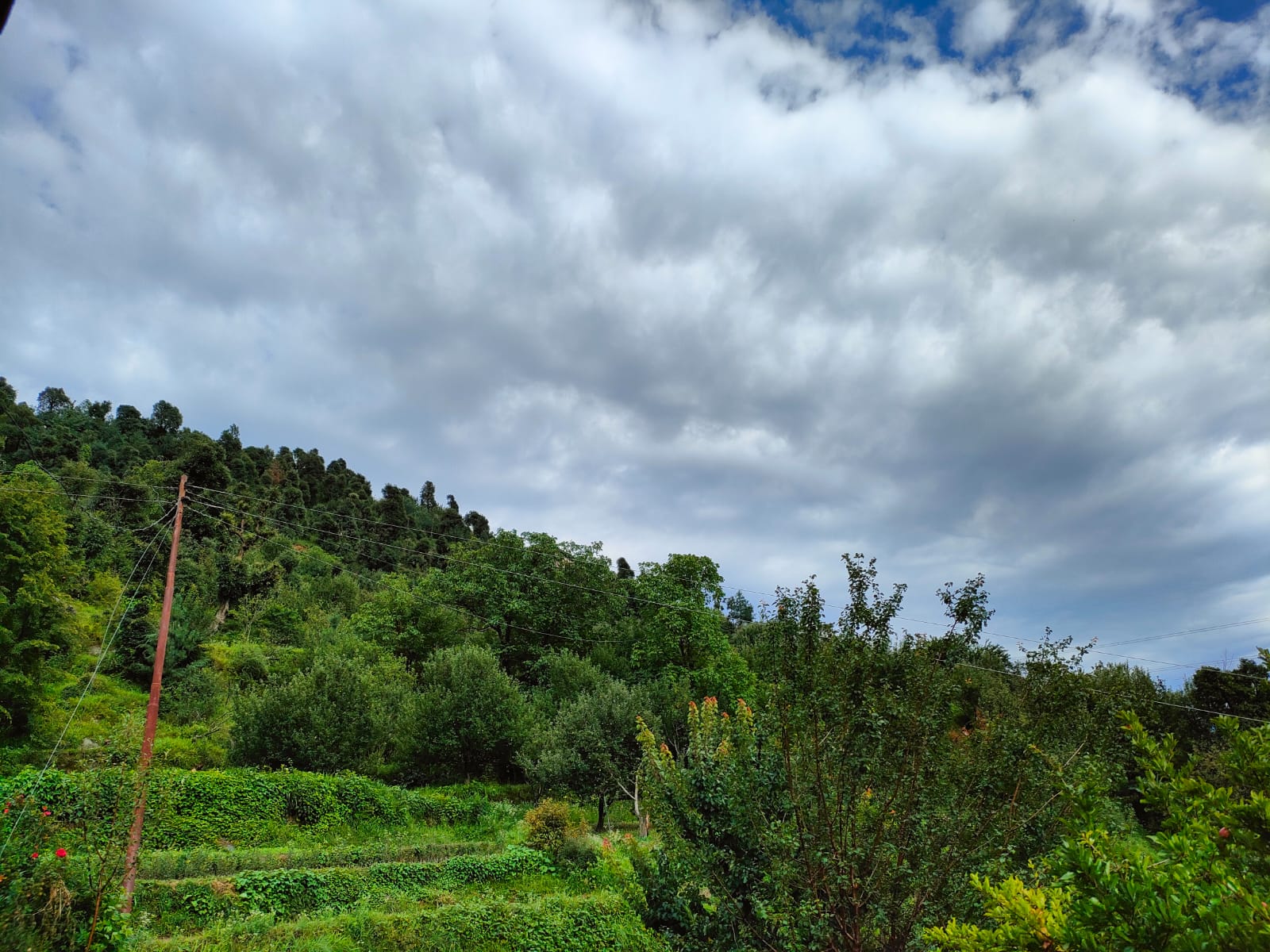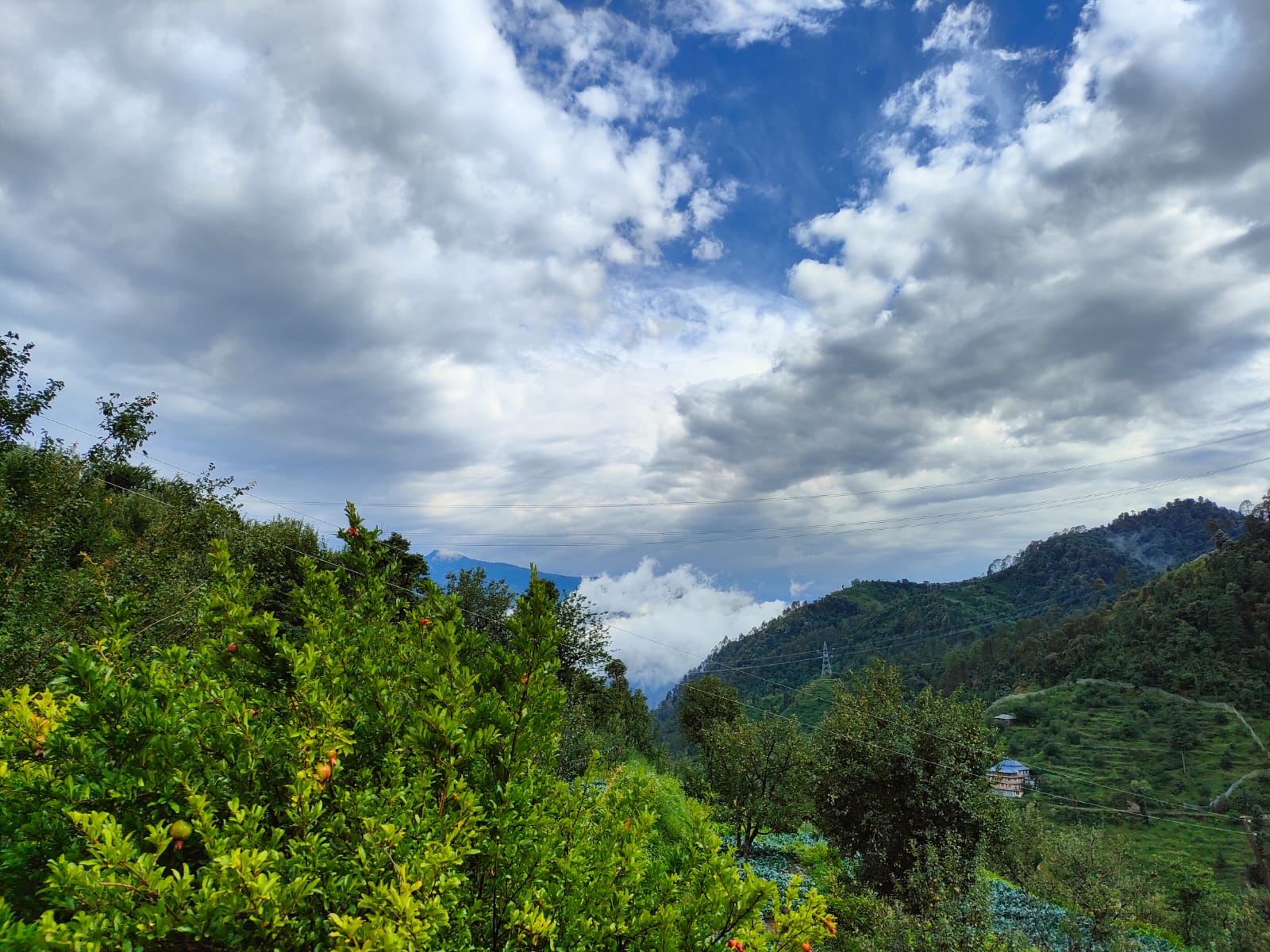 What to say about the background, The billow of clouds, the cool breeze after rain, the mountains , the evening , everything was so perfect.
I hope we all get to experience this every once in a while. These evening are my escapes from the world even for some time. It is something that always make me calm, even when I am seeing these photos.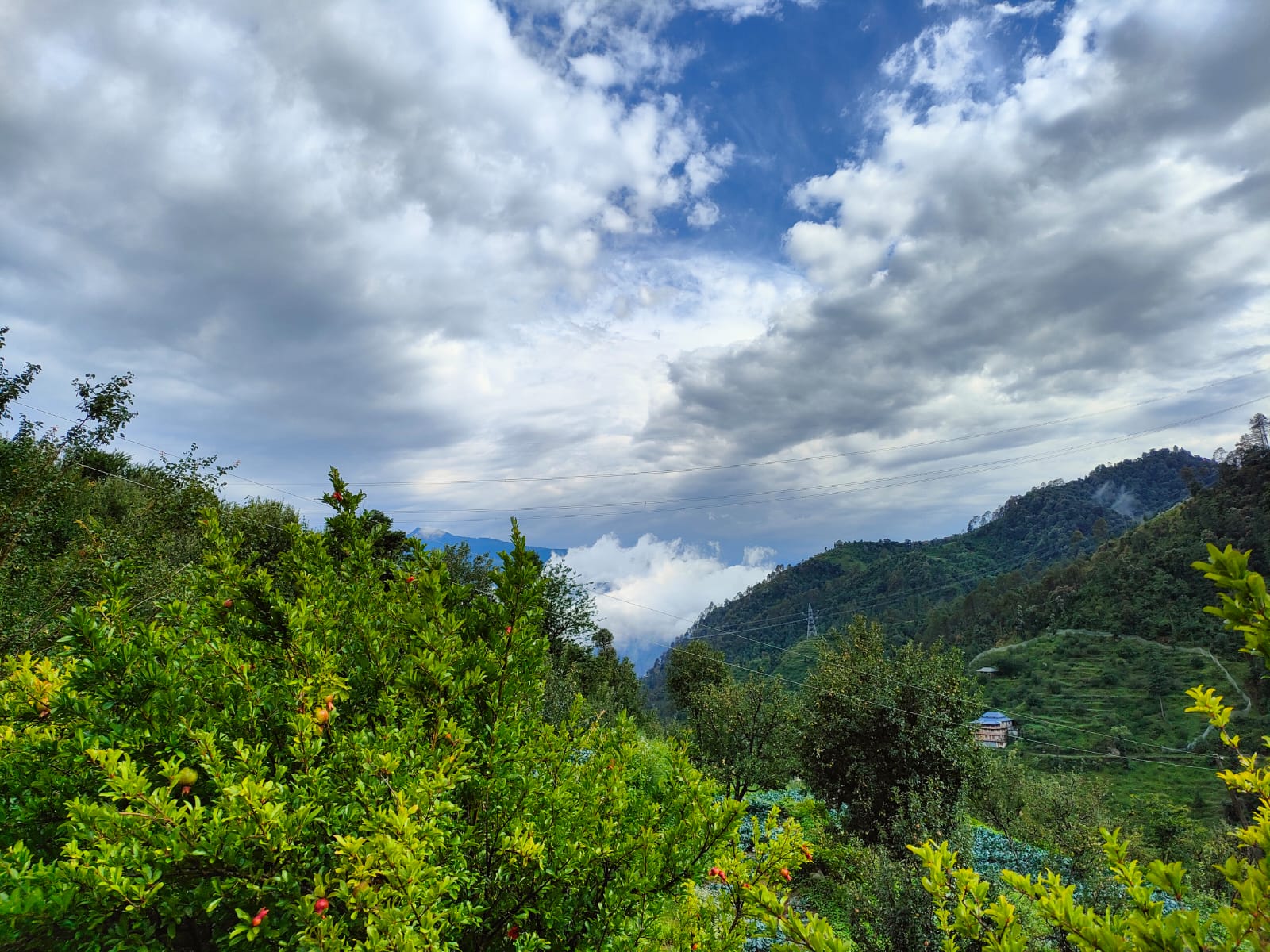 That's it for today's blog. I really hope that this blog bring you all some peacefulness.
Sending you all a very big virtual hug 🫂
Love from Himalayas 💚
---
---