An evening with the magical sunset🧡
Greetings to everyone 🌞
How are you all? I hope you all are doing well.🌸
It's been very long time, since, I have made my last blog. I genuinely hope that I will write blogs consistently this time.
For me, sunsets are always magical. During rainy season, when I was at home, I have seen the sky changes from white to orange colour. It was my first time seeing changes in the colour of sky in such a less time.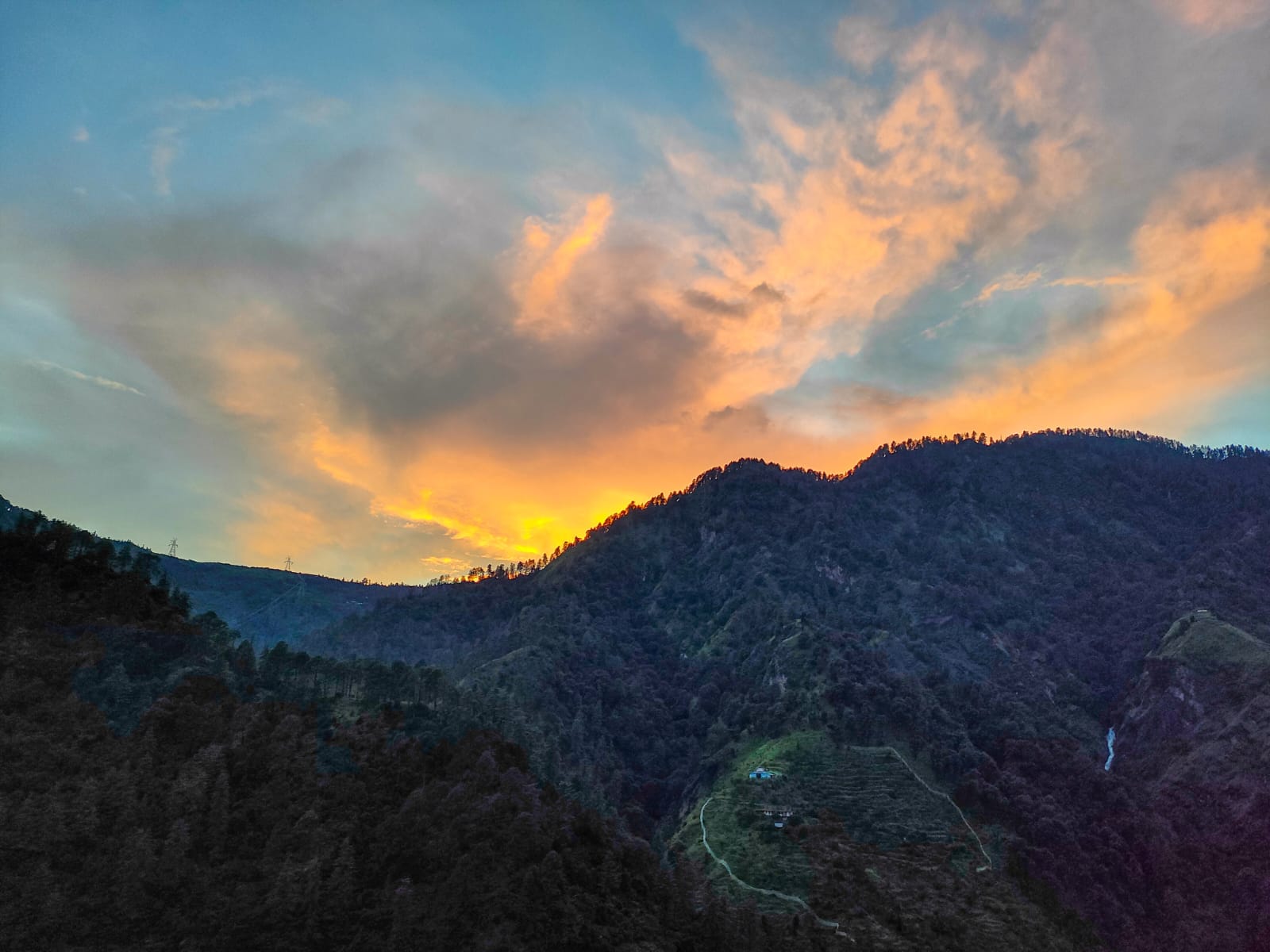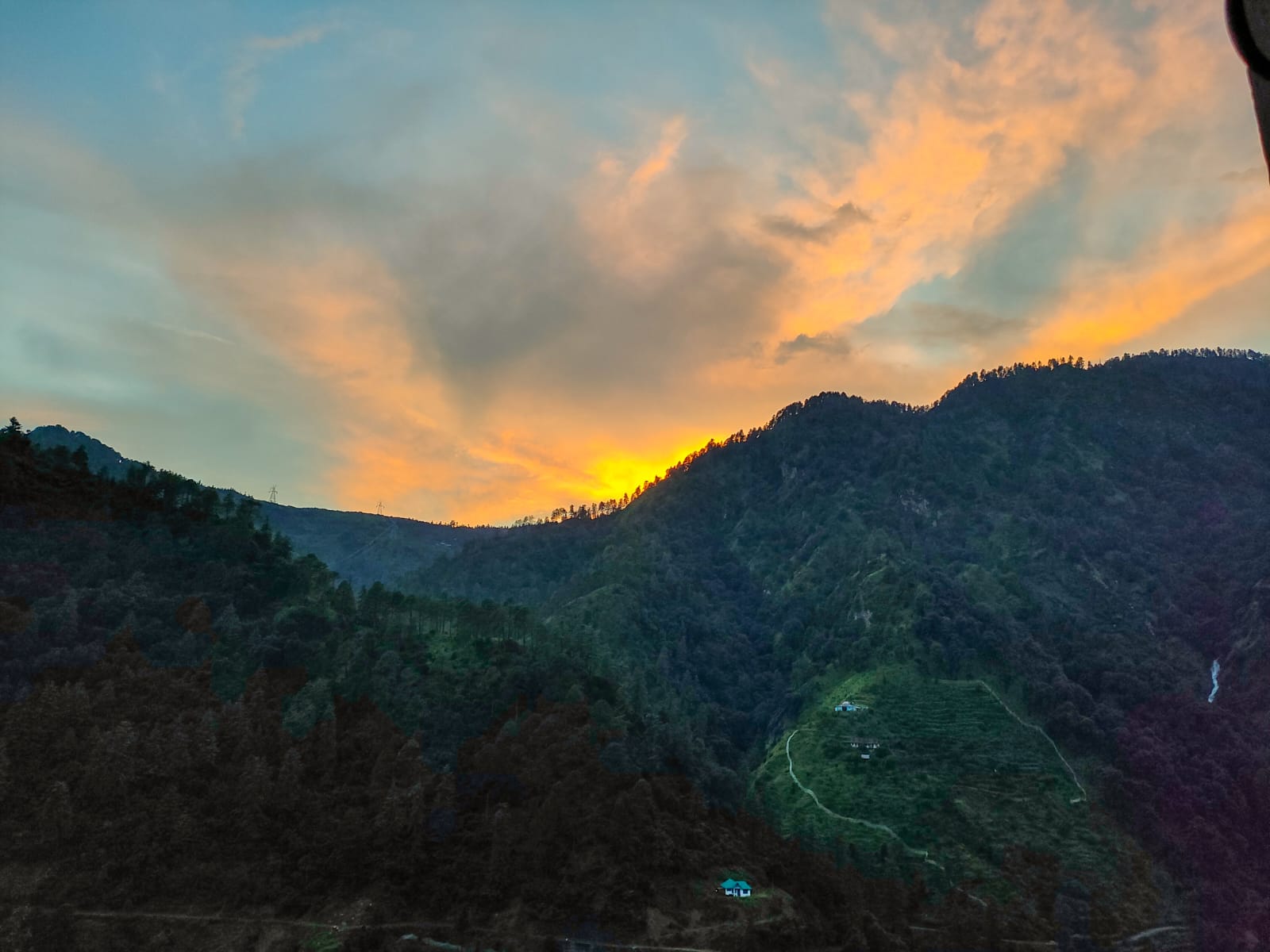 I had not clicked photos when it was raining. But, it was raining a lot. I was home alone that day in my village. And I was very scared because of the heavy rainfall.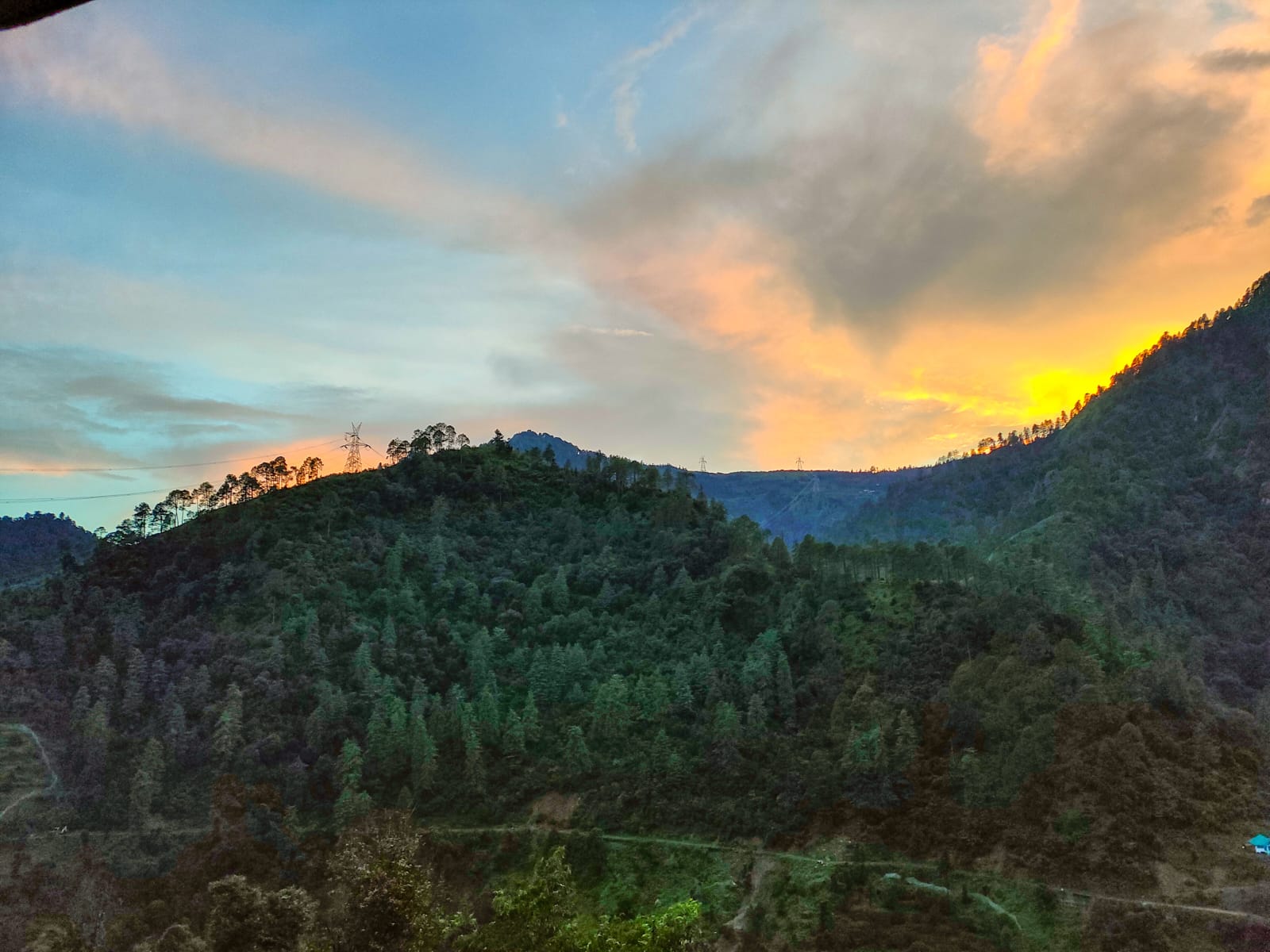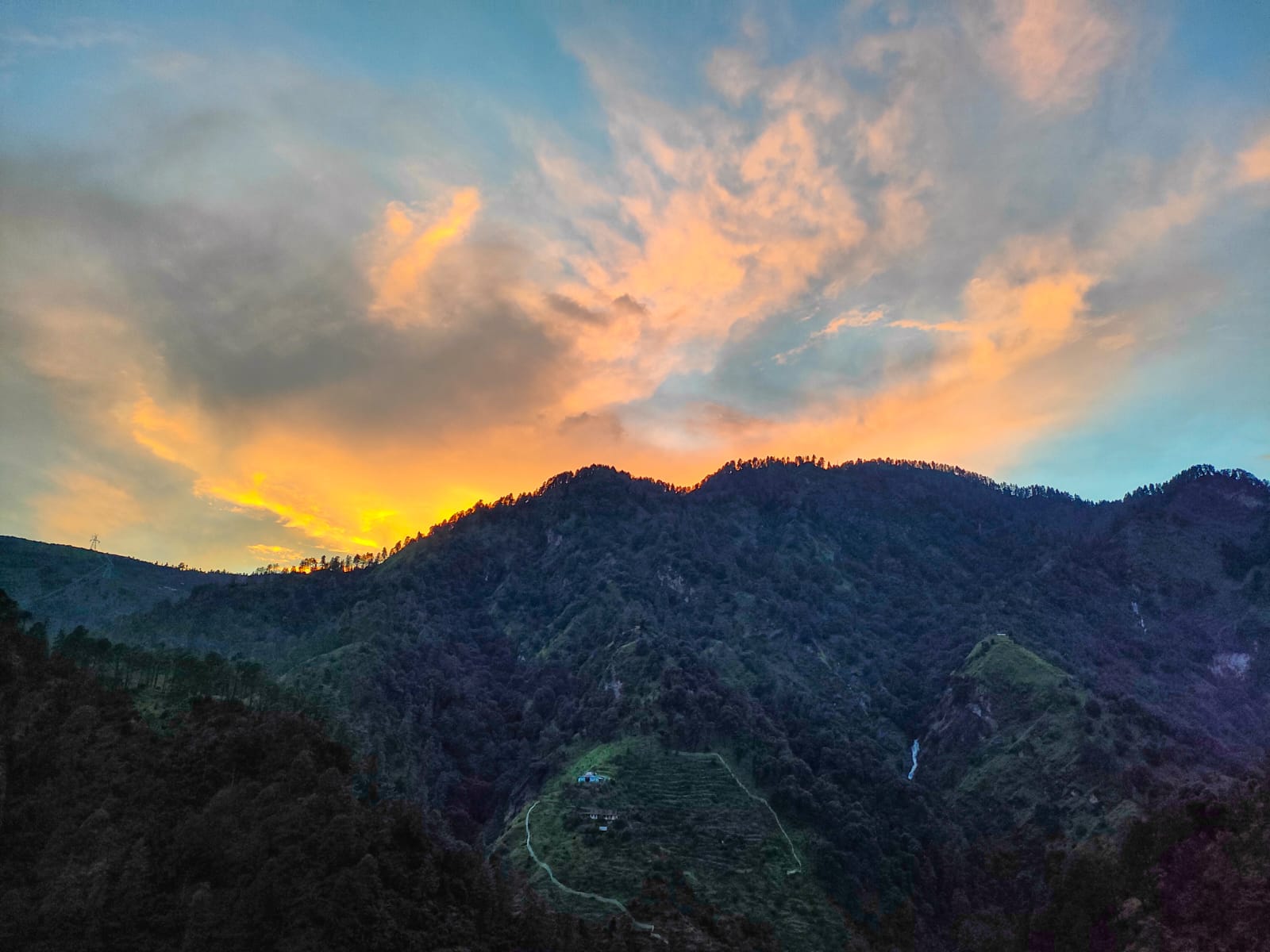 After raining for 1 to 2 hours, the rain finally stopped. In the evening, I was walking in our courtyard and that's when the sky had changed its colour. The sky changed into orange colour and it was looking magical.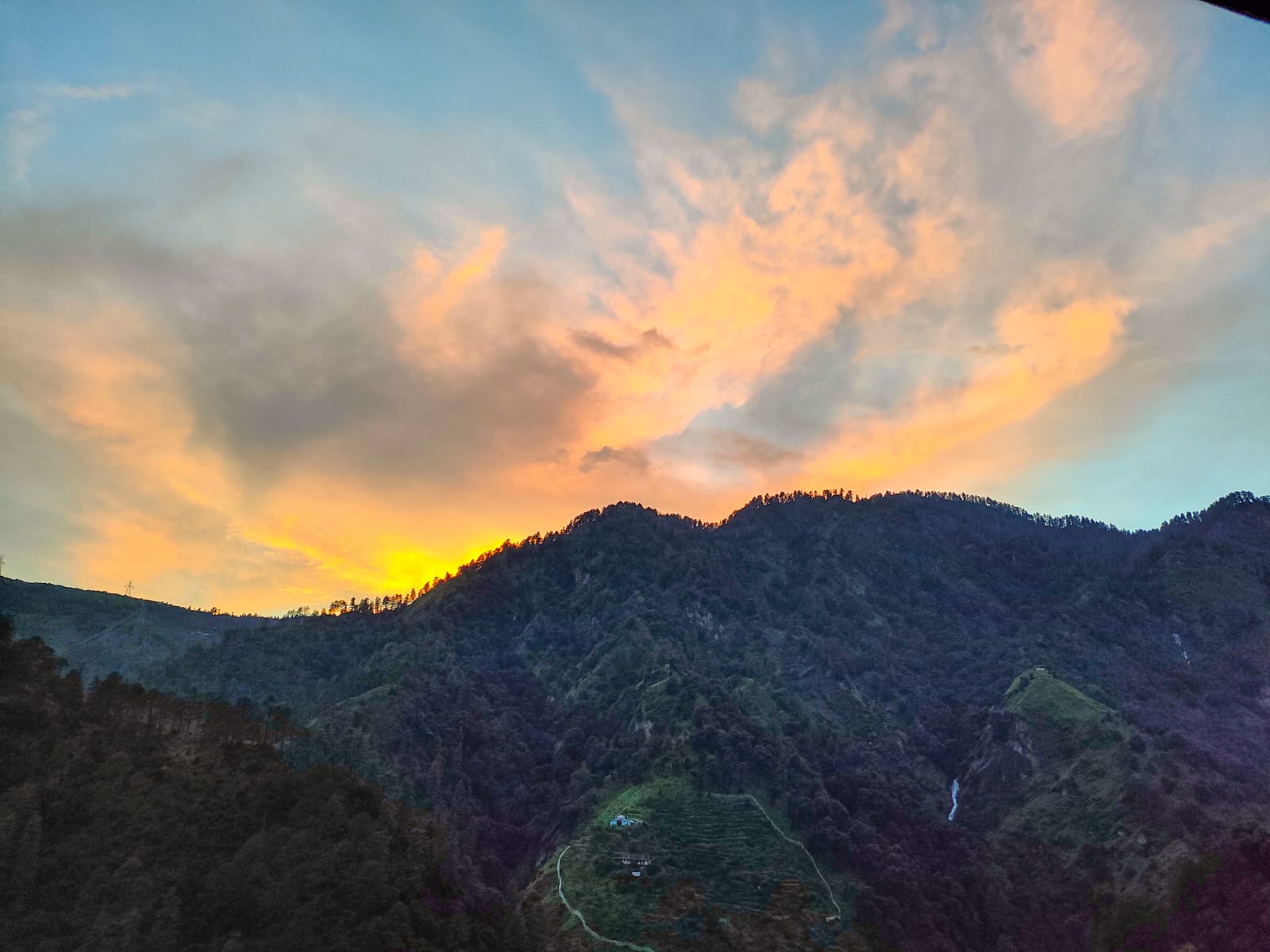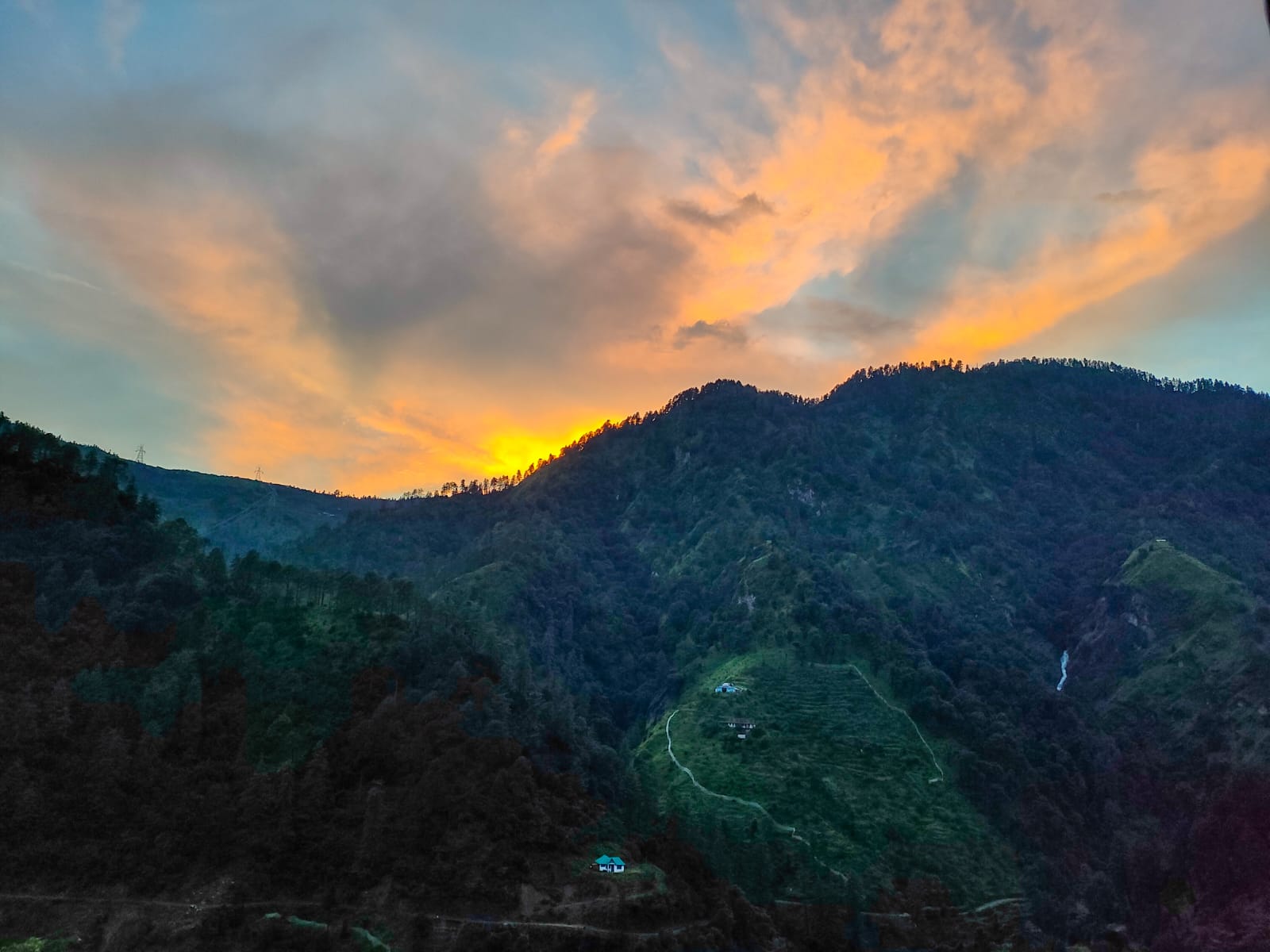 The whole valley was looking magnificent. The green jungles and the beautiful orchards in our valley is looking so beautiful, with the mesmerizing sunset.
I always look forward to watching sunsets. It's the most beautiful time of my day.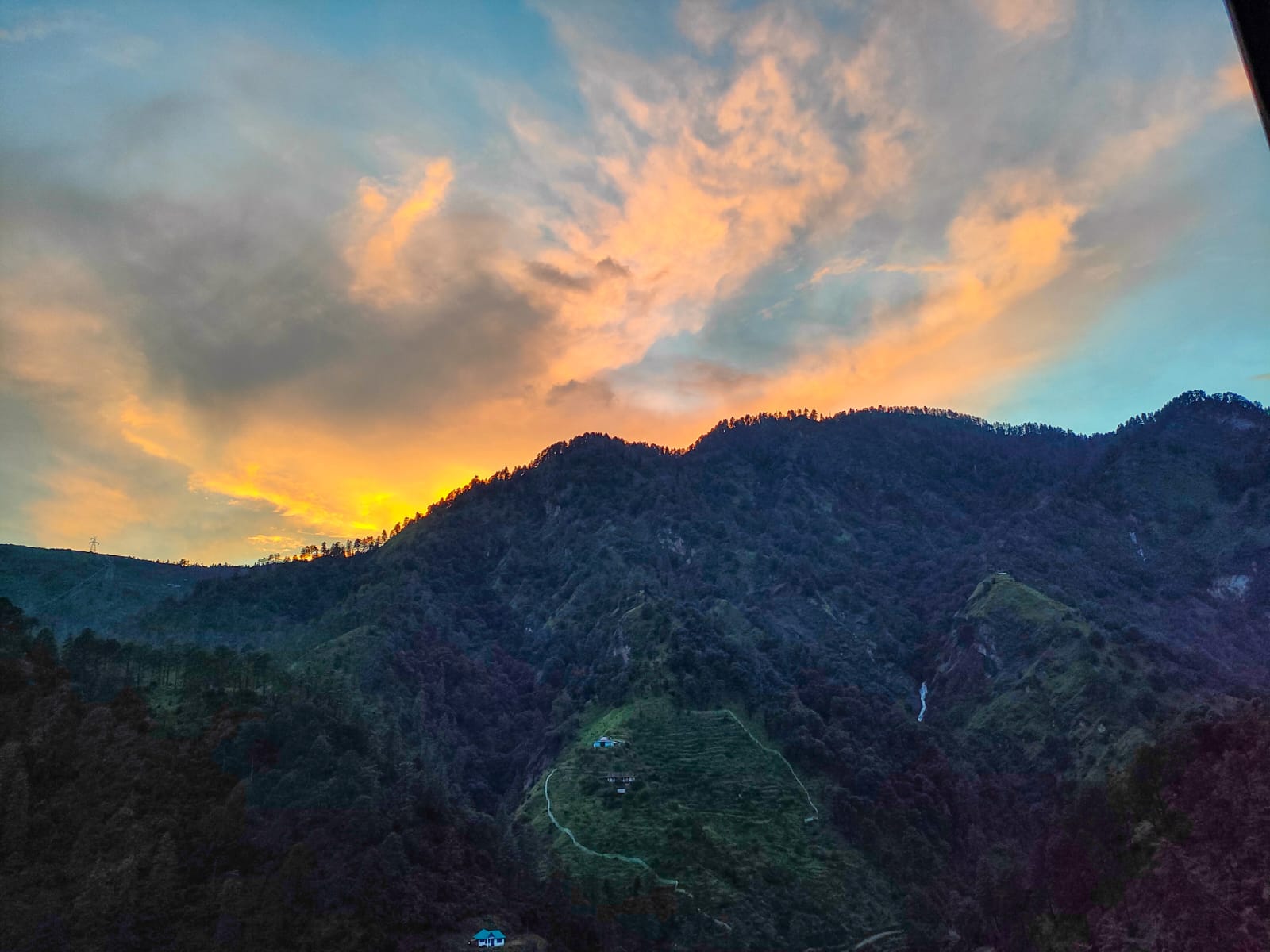 That's it for today's Blog.
I hope these pictures had made you happy.
These pictures are clicked by me by my phone realme gt me.
See you soon in my next blog✌🏻
Sending you all a big virtual hug 🫂
Love from Himalayas 💚
---
---