GRATEFUL - For my Bui dadi and her love 💕
Greetings from me to all members of emotions and feelings 🌸
How's everyone doing?
I hope wherever you are, you all are doing well 🙂
This is my first blog in this community and I am deeply influenced by some of the blogs written by the members of this community. After reading so many positive blogs, I decided to write a blog and make a contribution in this community.
During the month of May, I have decided to spend some days in my bui's home. Bui is a Hindi letter called for father's sister.
When I visited her home, my Bui were at Shimla for her monthly checkup and I was with bui's daughter, her mother in law and her husband. It was very different from how it used to be. I was amazed at bui's dadi personality and the love towards her family.
She is a beautiful aged woman of 86 years old. Her husband has died during the February month of 2022. She cannot see clearly. She used to get up early in the morning and started preparing breakfast for everyone in the Kitchen. She always tries to help everyone. She loves my sister's daughter very much. This is the photographs of her which I was trying to click. She is a shy woman and doesn't want me to click her photographs.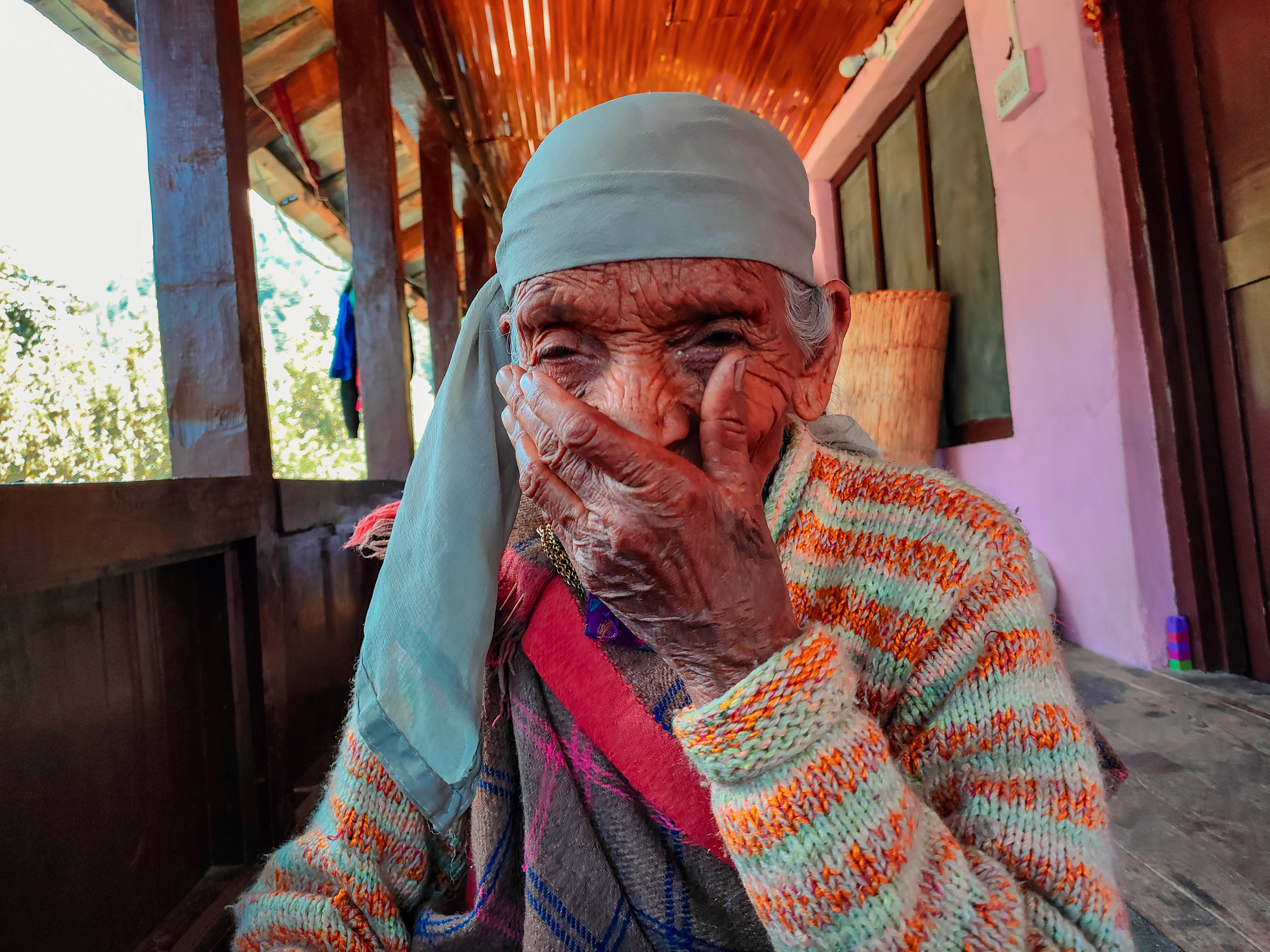 She thinks she has become very old and she doesn't look beautiful at all. But , I was not clicking her photographs because she is beautiful or ugly. I was clicking because I want to keep a memory of her.
Suddenly, I had a realisation when I was seeing these photos now that we don't love someone because they are beautiful or ugly or whatever. We just love them. Why and how? I don't know.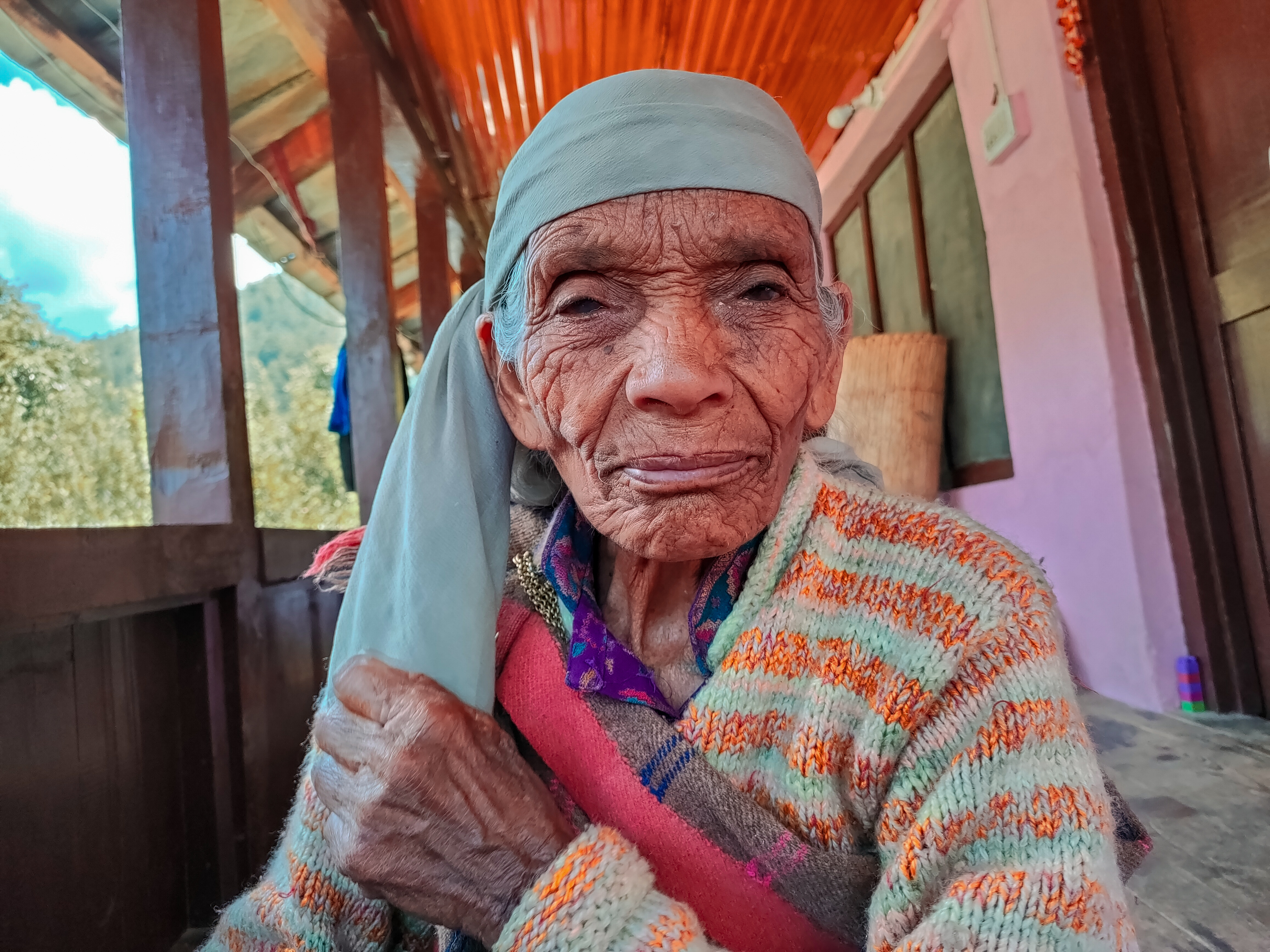 Why we love our people more than other people? What exactly is love? I don't know if she felt it or not but for me and for us, she was more than enough. She was beautiful. We are very grateful for her.
Even though, she is not feeling it, but we all are grateful for her for everything. She has made so much sacrifices for her family. And let me tell you, the life of women in mountains is not at all easy. You are supposed to make food for your family in the morning as well as in the evening and then go to your job or do work in orchards and fields for full day without complaining. It's really difficult to live as a woman in the mountains. I have seen it and always amused by the capabilities of women living in the mountains. She is one of them.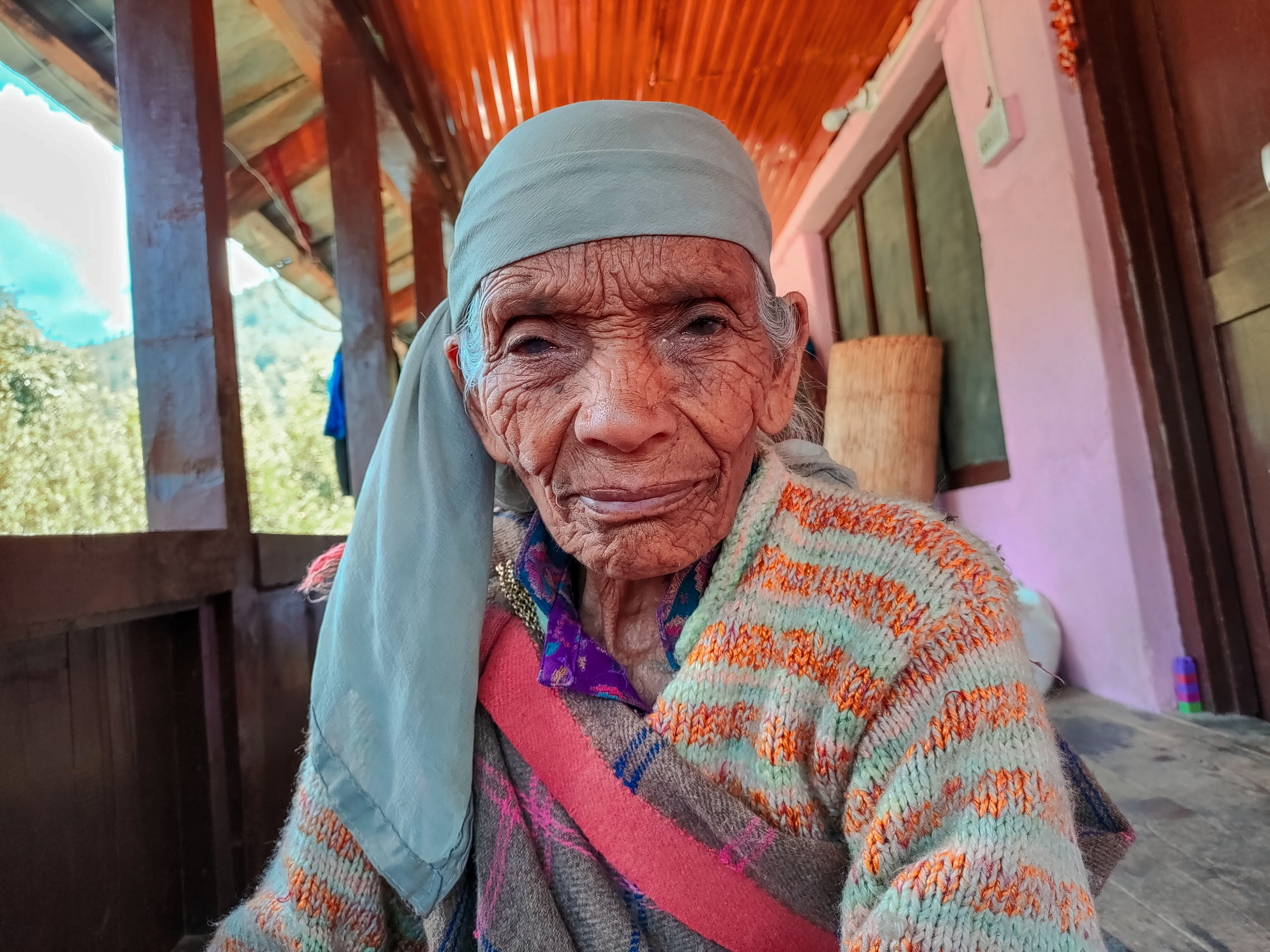 My real grandmother and grandfather is not with me. There is a void of them in me and I don't think it can be filled by anyone. For filling that void, I always go to other's grandparents homeband want to feel loved. When I meet her, I always feel loved, even though her love language is different from me. We all feel very grateful and loved because of her.
That's it for today's rambling blog.
Thank you for taking out your precious time for reading my Blog (灬º‿º灬)♡
Sending you all a big virtual hug 🤗
Lots of love from Himalayas 💚
---
---