Some gigantic clouds, apple orchards and blue sky in the evening 💙
Hey there💭
How are you all?
I hope wherever you are, you all are doing well💛
I am not that much fond of evening walks. But, my maa who likes walking around our orchards in the evening and just enjoying the evening. I have decided to add evening walk into my routine, even though I don't go for evening walk daily.
During one of the evening, when me and my maa were strolling around our apple orchards, I had seen beautiful clouds forming in the skies.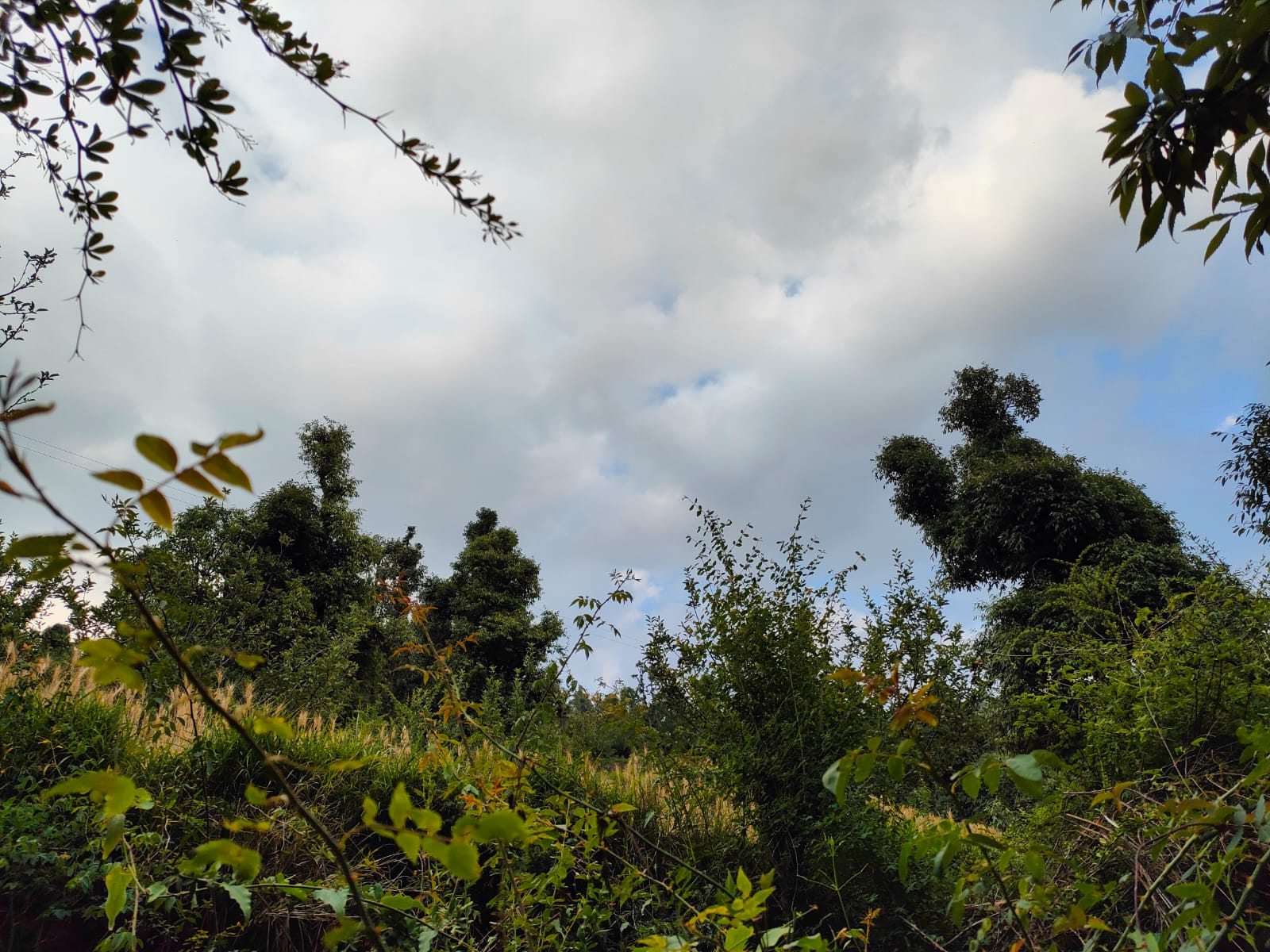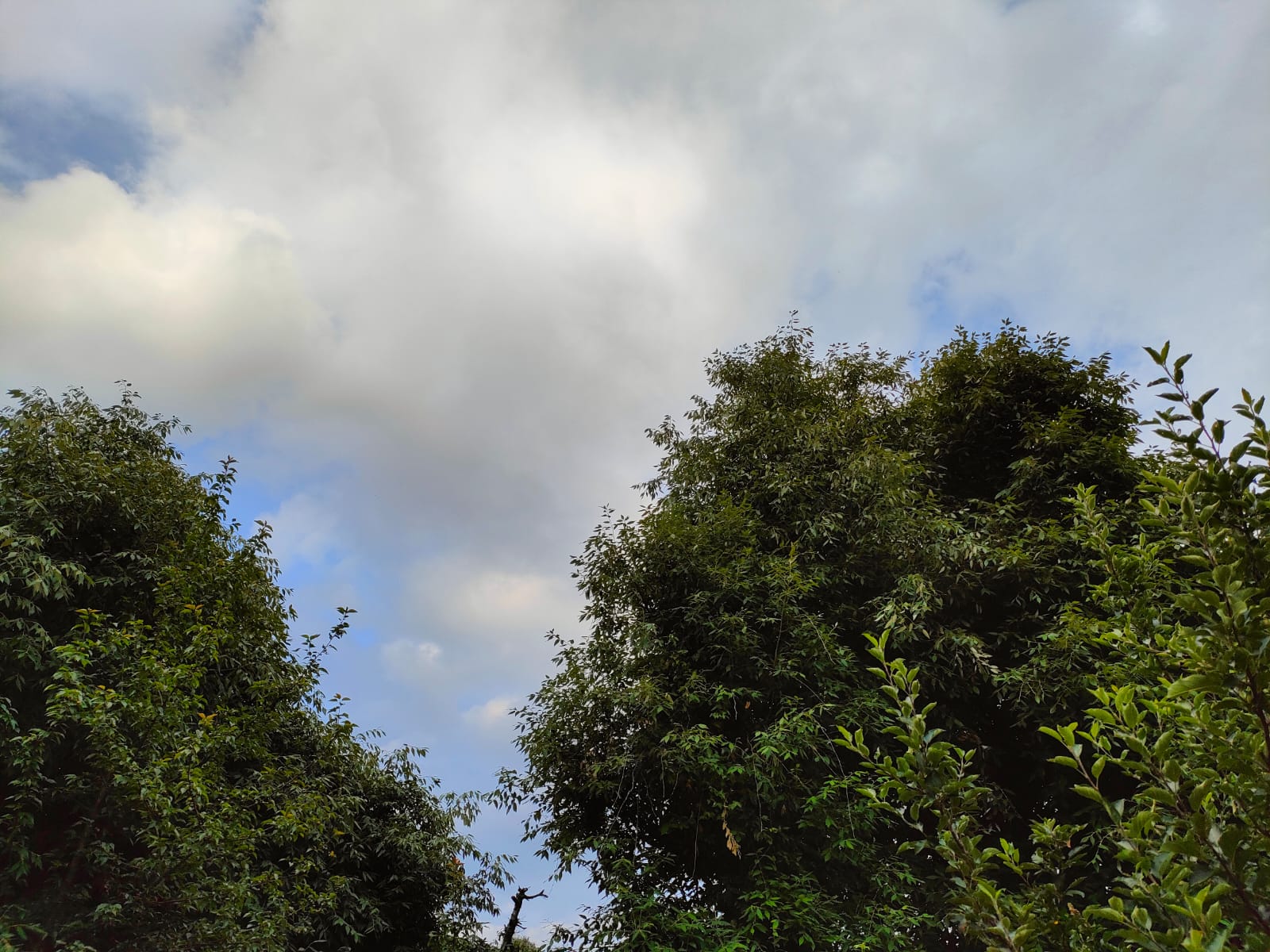 The clouds are looking so gigantic and beautiful. Suddenly, there are so many clouds in the blue sky. I am always a lover of sunsets. So, whenever there is some changes in the evening sky from the usual evening sky, I couldn't stop myself admiring the beauty of the sky.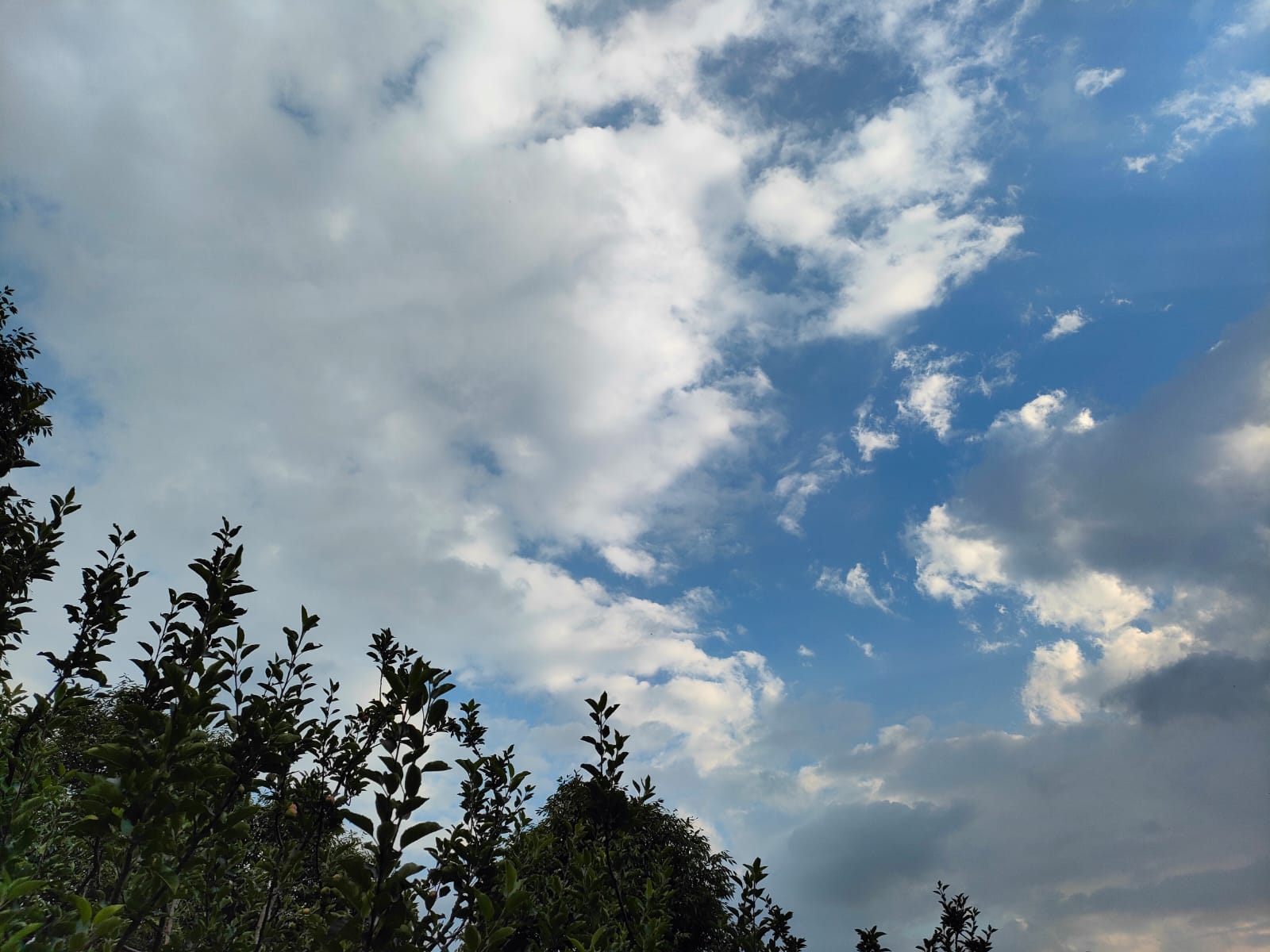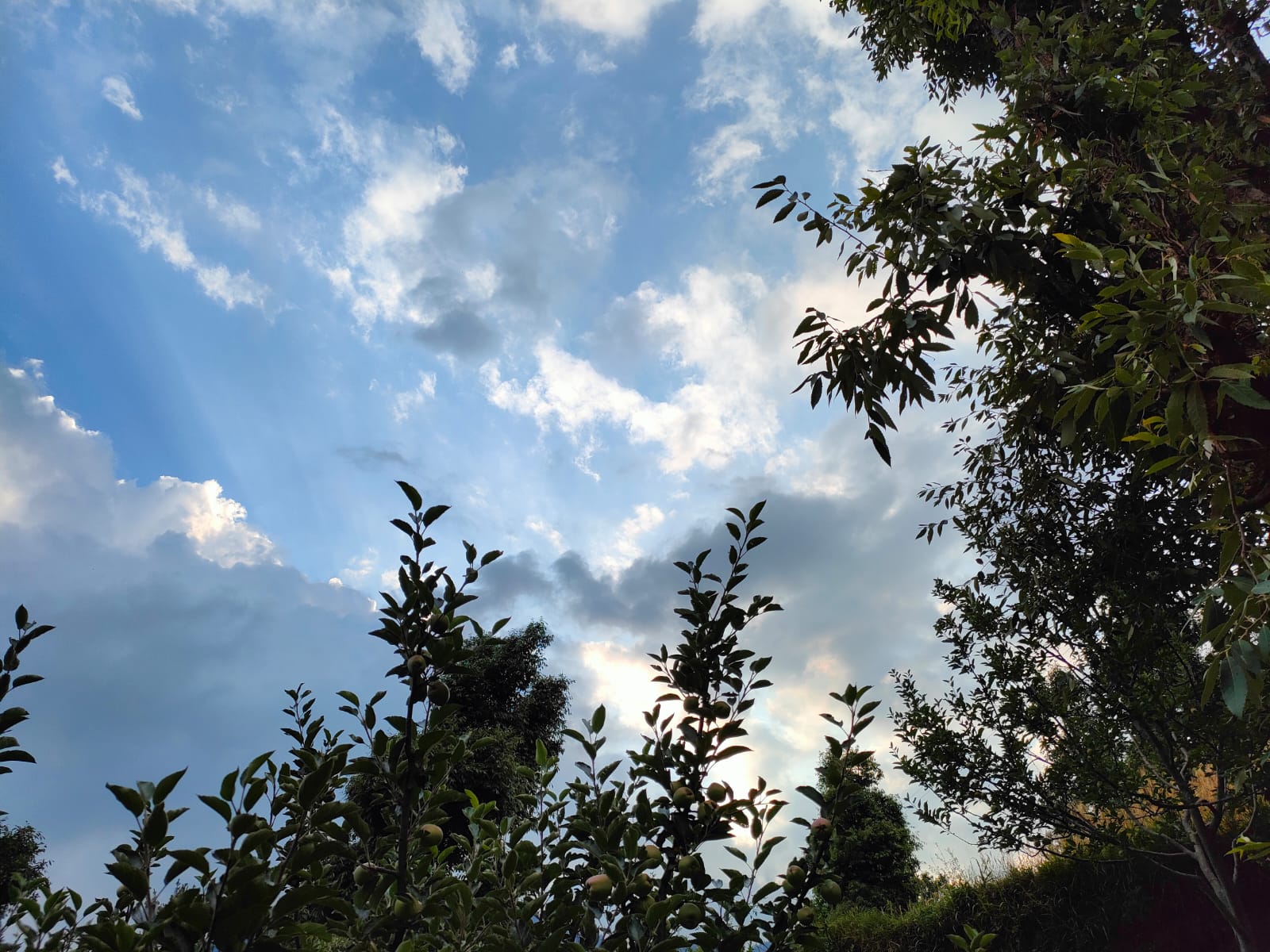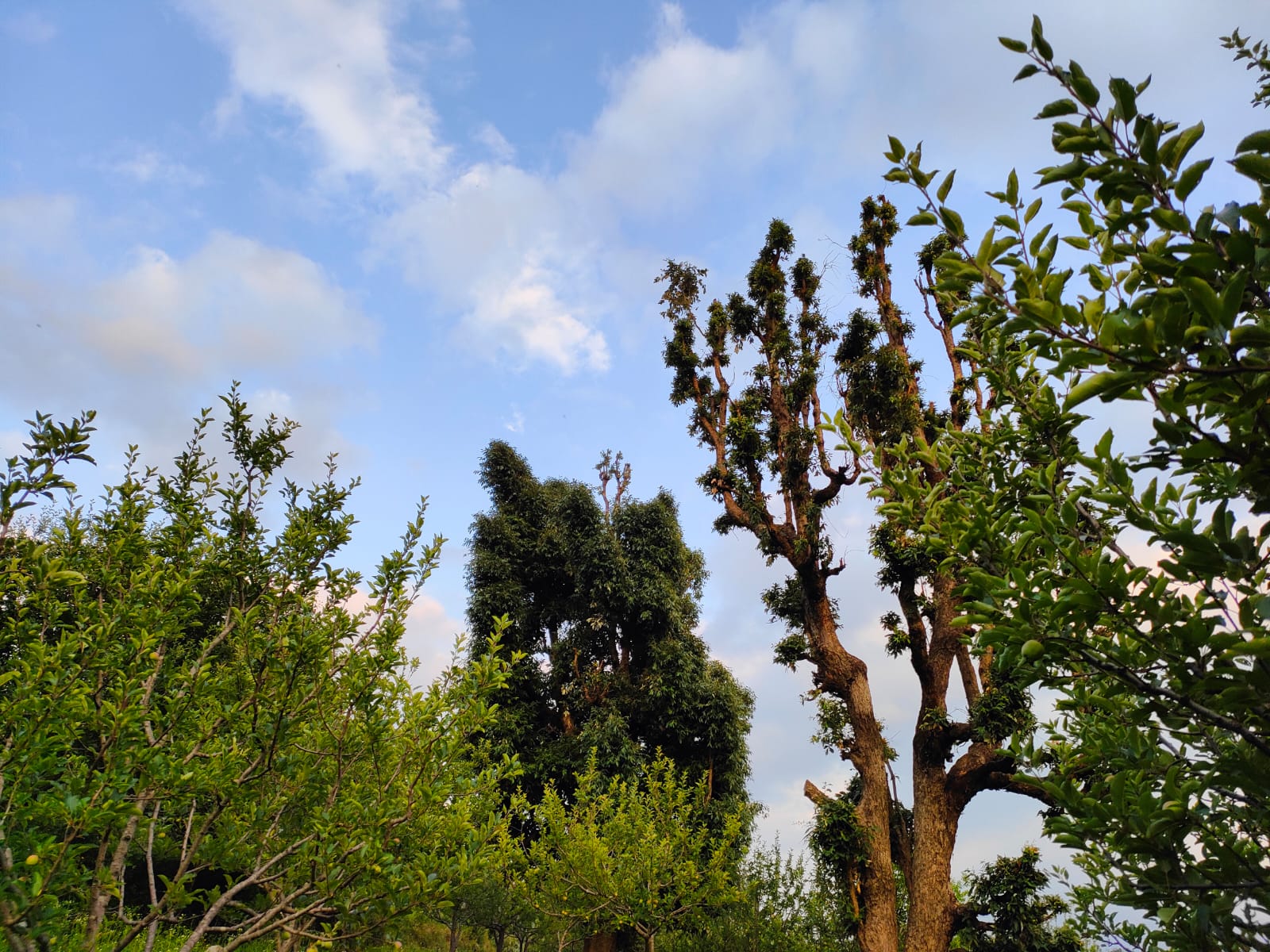 It gives me a sense of relief that everything will be fine. The universe always have my back. After a busy day, the changes in the shape of clouds and the colour of sky gave me assurance that it's time to relax. I have done my best and now, I can relax and enjoy this beautiful evening with may be a cup of tea or coffee with my loved ones.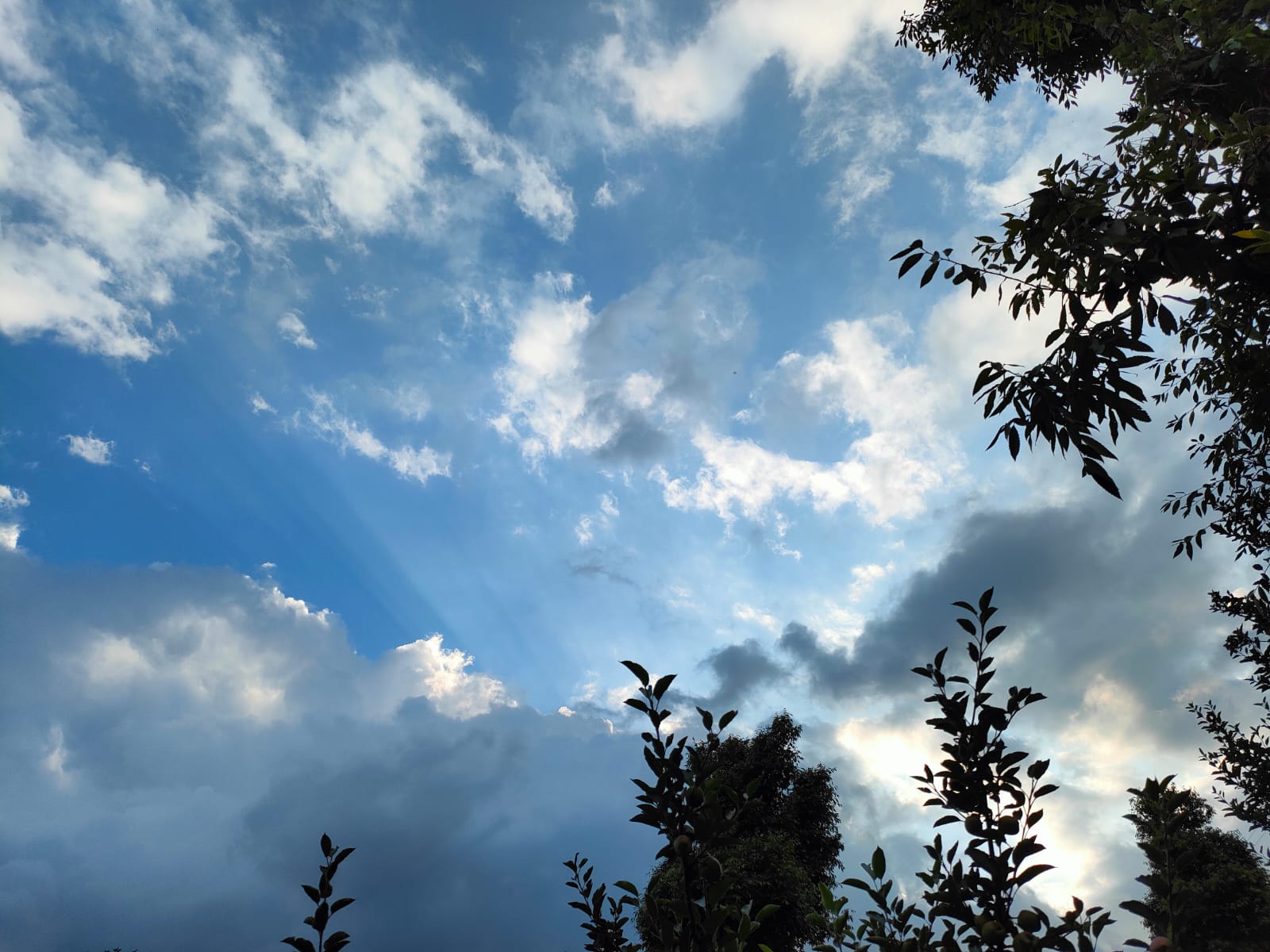 The clouds were forming it's unusual shape and looking so ethereal. They are moving from the direction of North to the south. The air is so refreshing. The cool breeze were blowing. At some moment, my mother decided to go forward and I had decided to sit in the orchards and just calmly enjoy the clouds in the blue sky.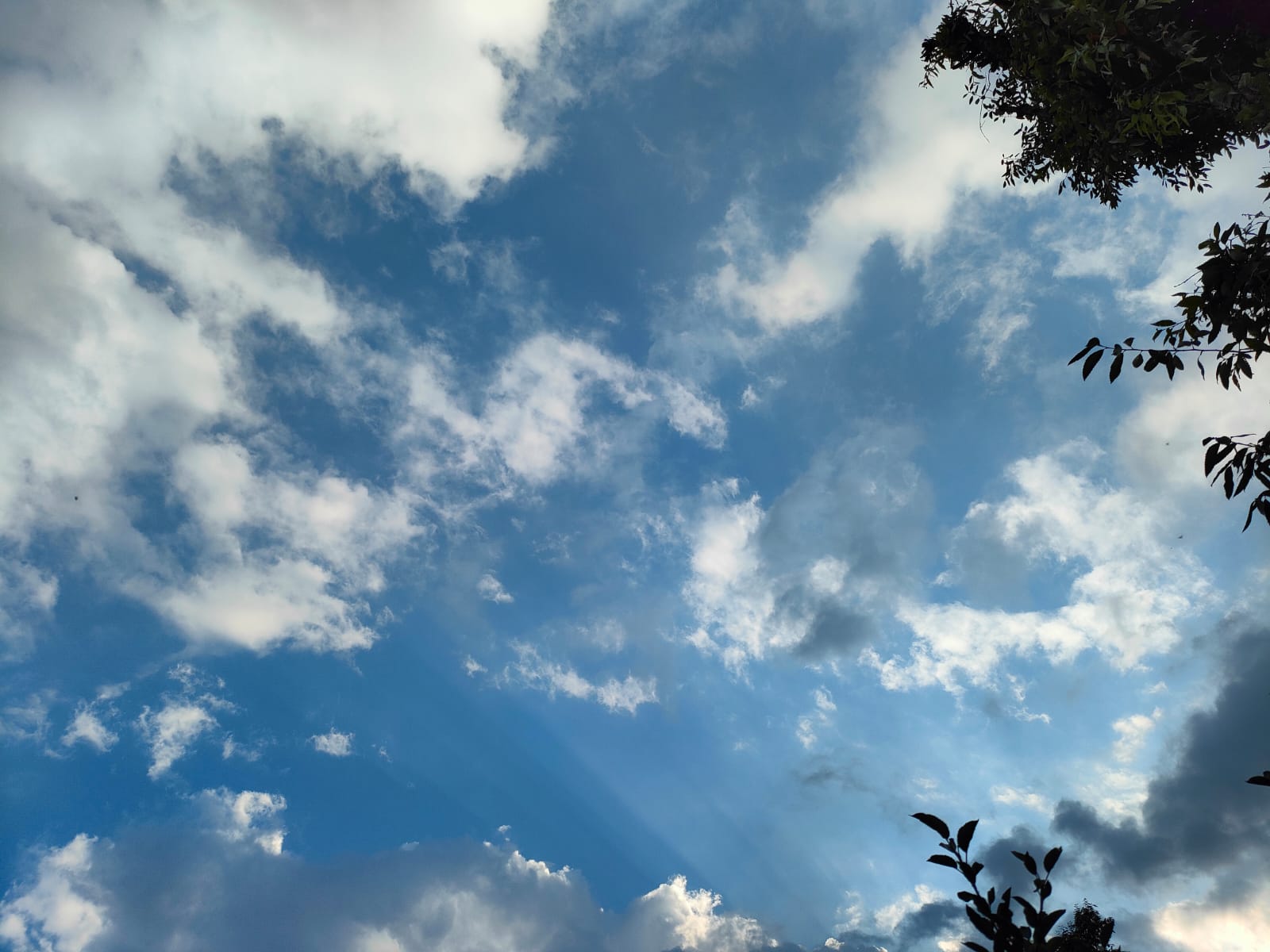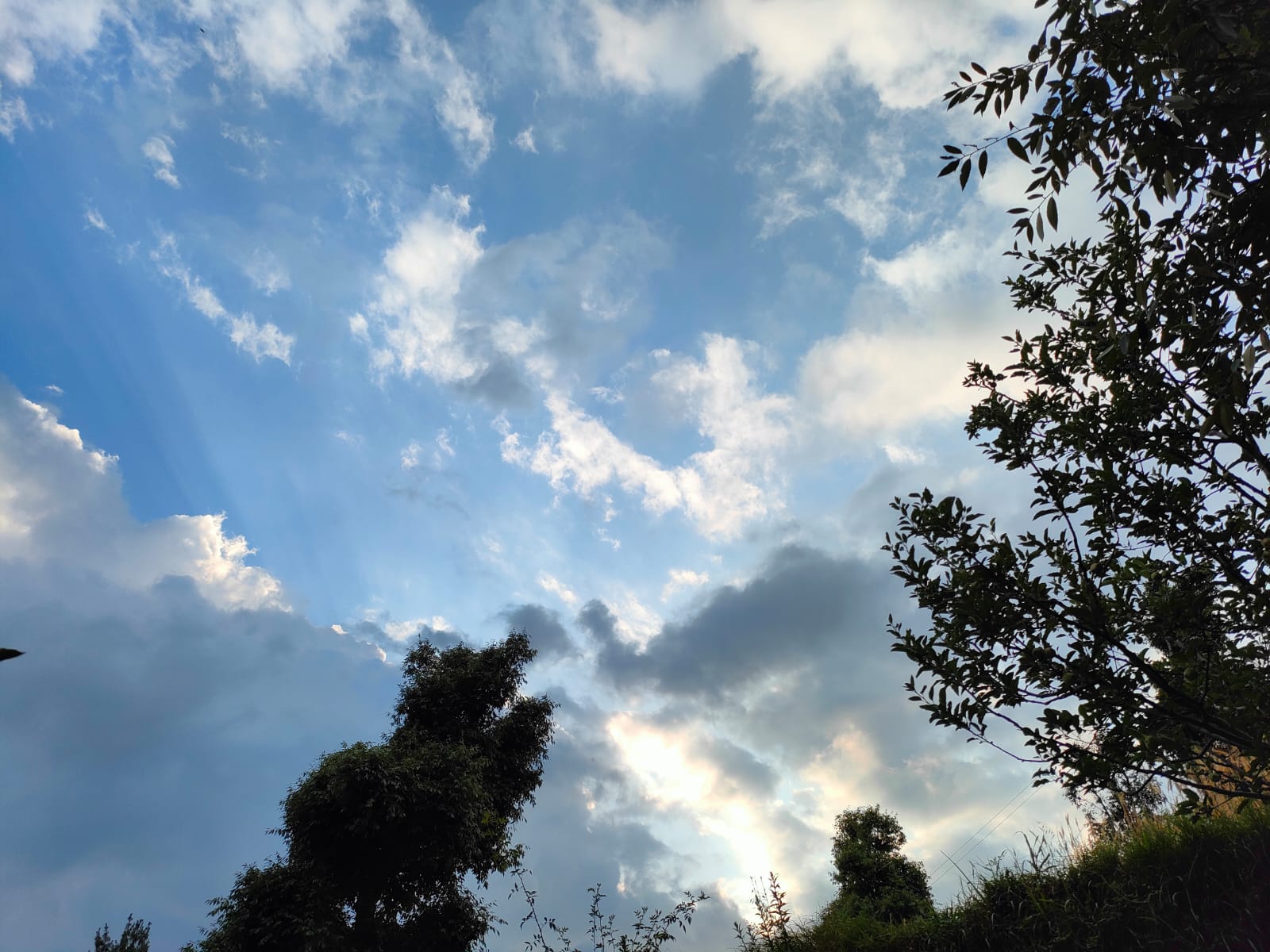 At that time, I thought to myself this is what it feels like to live in heaven. Because to me, that moment was like a heaven. I was feeling so grateful for everything that I have. I have a home, I have my people who loves me a lot and who I can call my family, I have eyes through which I can see the world, I have basically everything.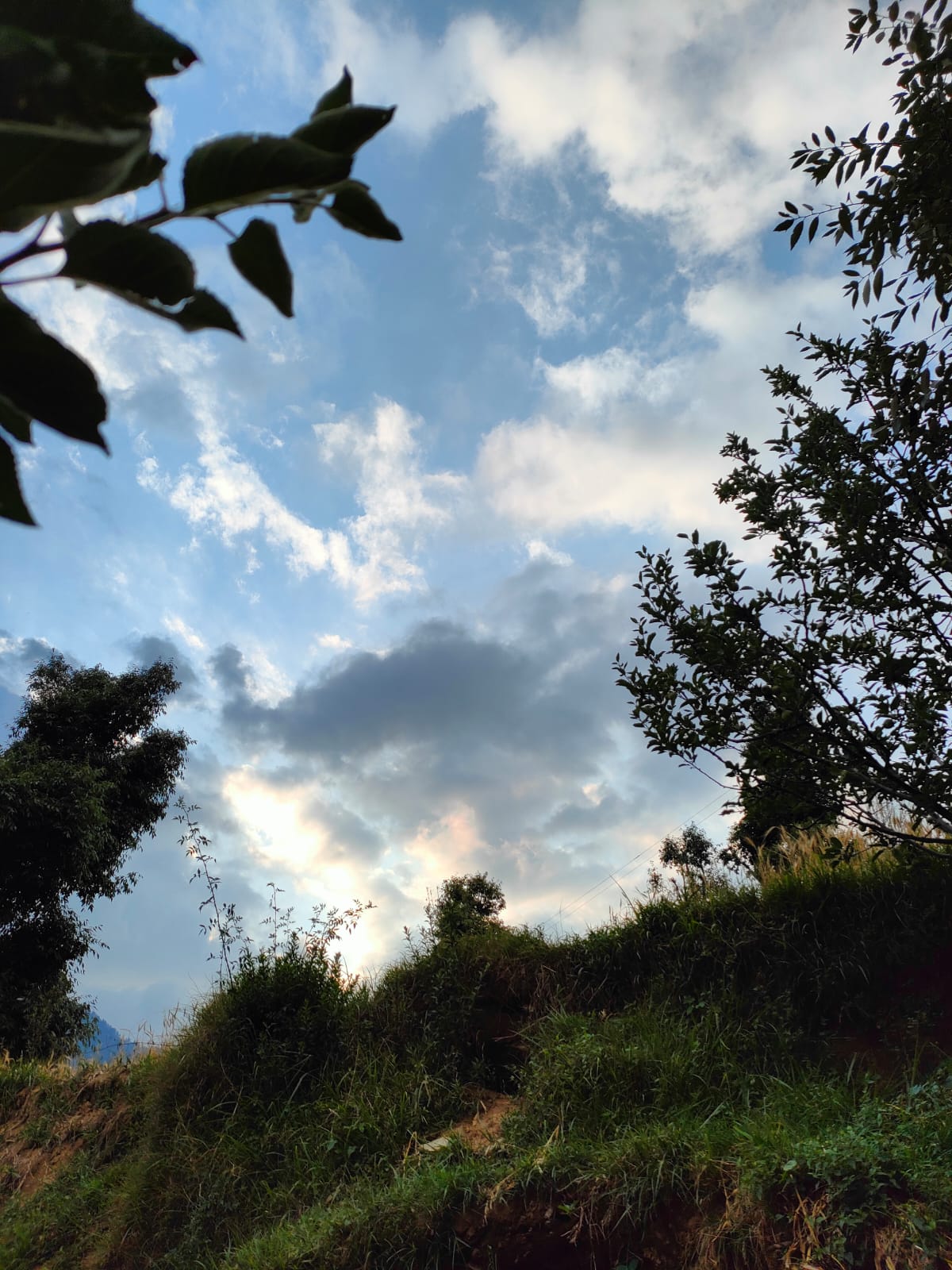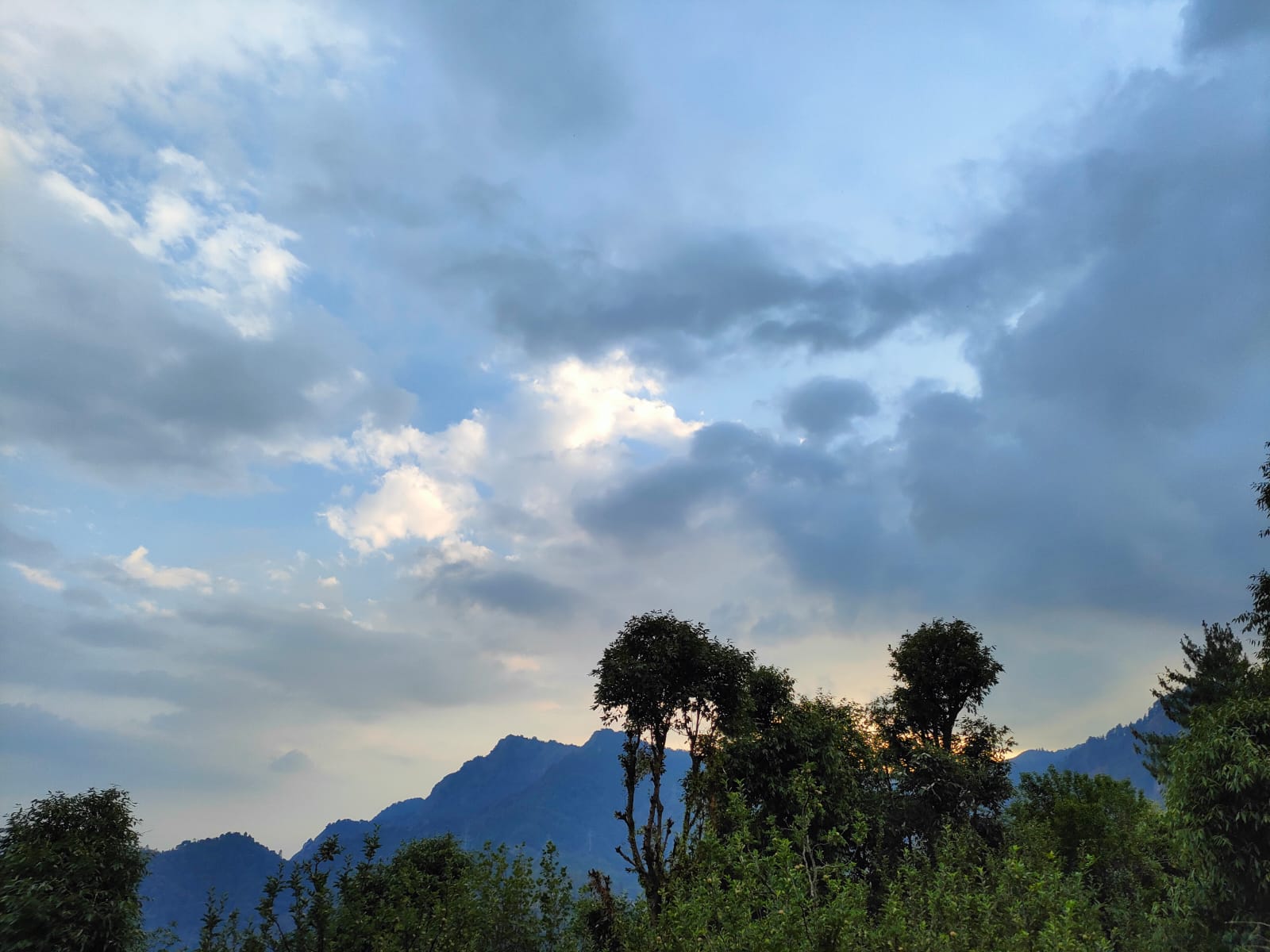 The evening is about to end and the sky started changing its colour into light orange. I was there by myself admiring this calm and peaceful evening.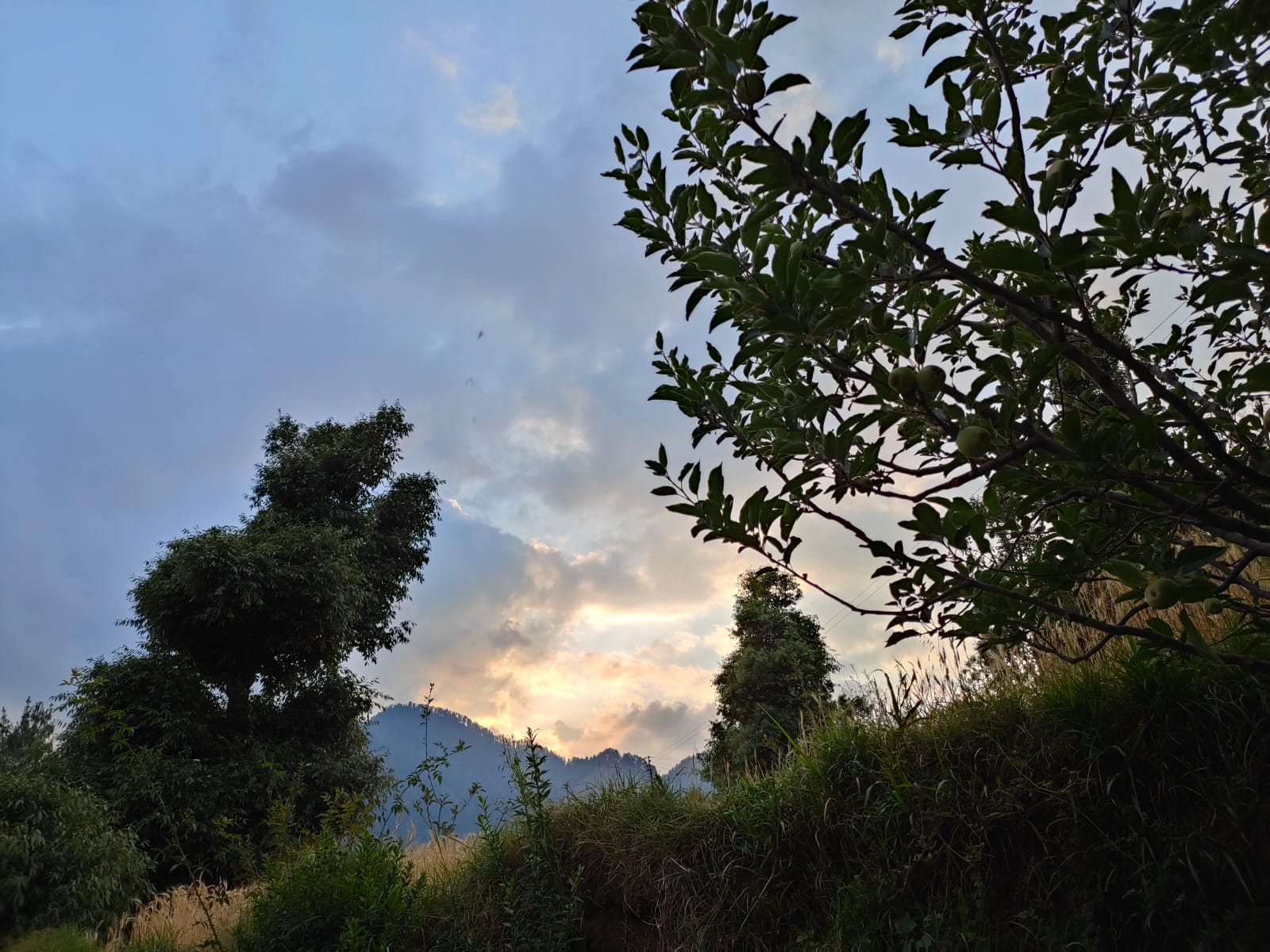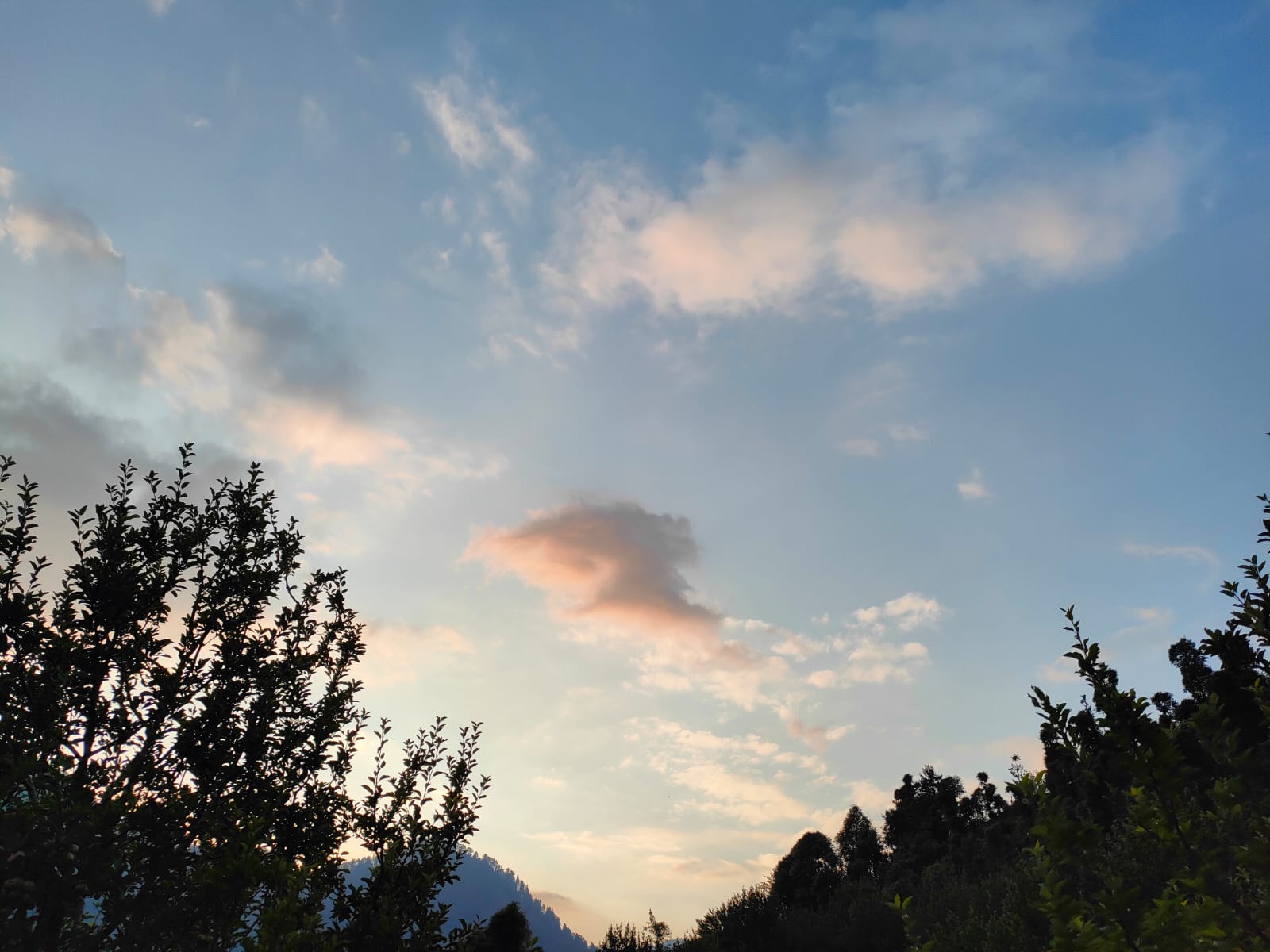 After 10 minutes, my maa came back and we decided to go back home. It was a beautiful evening and I am so grateful that I have got to experience this evening. And, I was not at all feeling alone.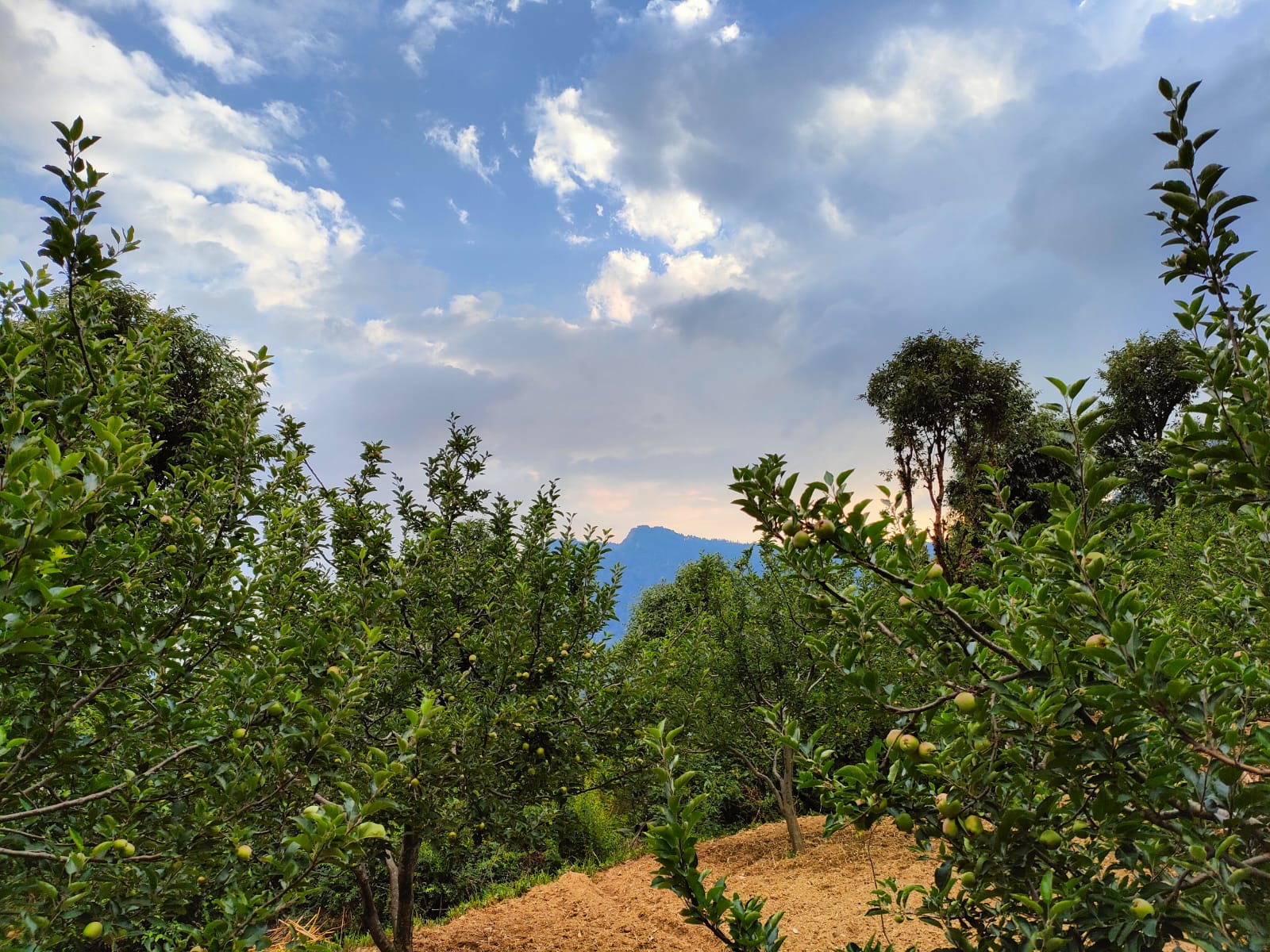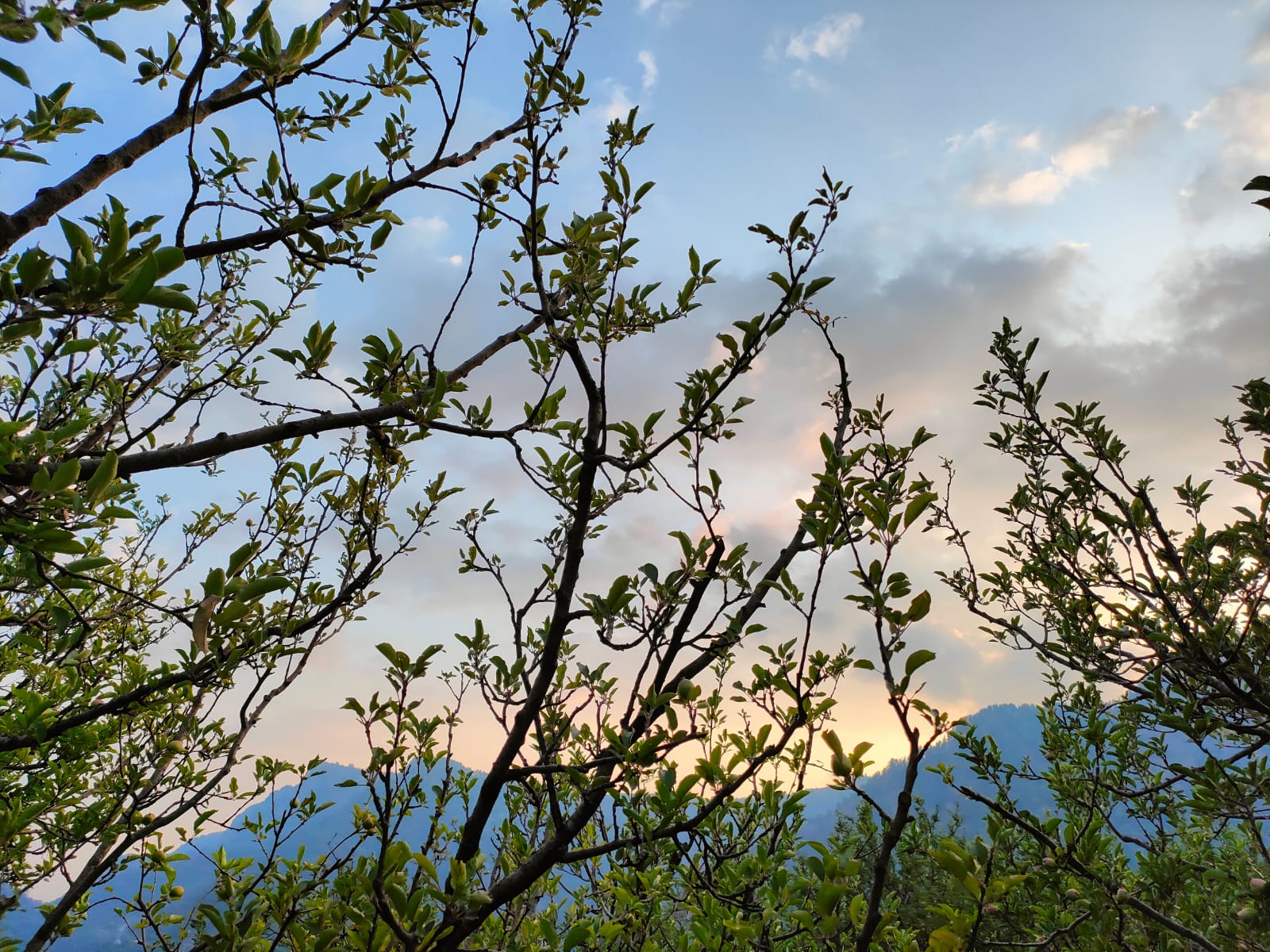 That's it for today's blog.
Thank you so much for reading my blog so calmly. I hope these photos can express what I had seen and felt that day.
These pictures are clicked by me by my phone realme GT ME.
Send you all a big virtual hug 🤗🫂
Lots of love from me to you 🤍
---
---