Sunrise can be beautiful like sunset 🌞🧡
Hello everyone 🧡
How are you all? I hope wherever you are, you all are doing well 🙂
It's been ages since I had written my last blog. I always try to write blogs consistently, but after writing three to four blogs, I just can't write another one. And that leads to not writting for many days. If you can share some advice about consistently writing blogs, I would love to know.
Last July, I had my final papers and it was not easy to finish my syllabus on time. So, Me and my roommate started to get up early in the morning to study for our exam.
During one of those days, I had seen a beautiful sunrise. It was 5:00 a.m.. I was out in my balcony for some fresh air. I had seen the first sunrise that is so beautiful. The sun is about to rise. The horizon of East has turned orange. The other side of the sky is blue and dark.
It was mesmerizing. I have gone to my room and brought my phone to capture this beautiful sunrise. There are no people outside. The whole world is dark. The rays of sunshine turned the east horizon into orange in colour and these grasses in our pots making photos more better.
I am not a morning person. When I used to get up early in the morning, then also I spend that time in the room studying or doing chores. This day was an eye opening for me that sunrise are also beautiful like sunset.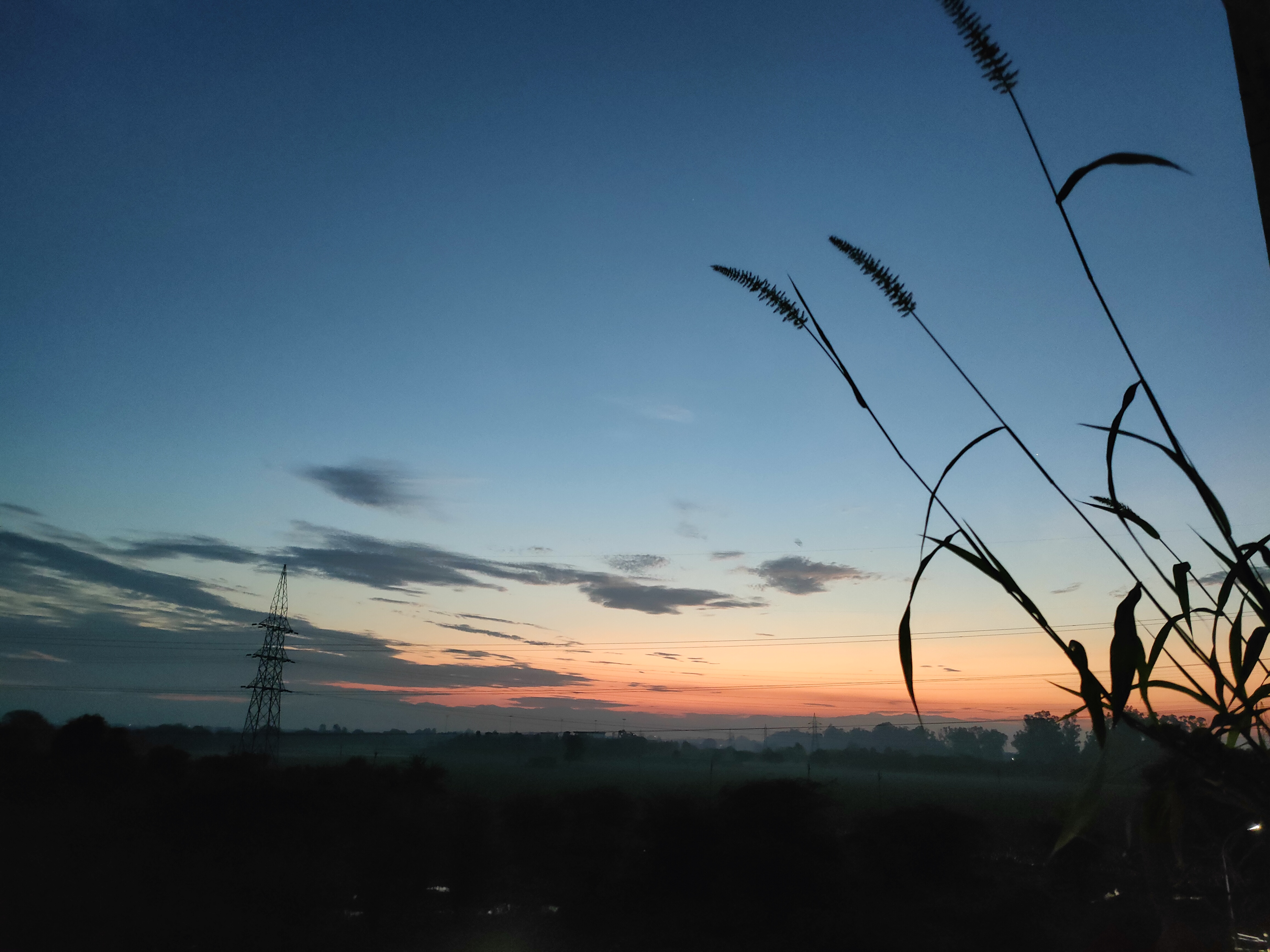 There is fresh air, calmness and something peaceful about mornings. My maa is a morning person. And If we get to see beautiful sunrise like this, what else we need in life.
This is the one of those things that I like about plains, You can see and capture beautiful sunrise. And there are no human beings around that time. I decided to get up early from that day and see beautiful sunrise, even though that has not been fulfilled till now. But I am hopeful to get into that routine.
That's it for today's blog.
These pictures are clicked by me, from my phone realme gt me. I hope you like reading my Blog 🌞
Sending you all a big virtual hug 🫂
Lots of love from Himalayas 🧡
---
---