This is what healing looks like under trees. Here is a closer look.

Once bare trees were now clothed with a fresh set of greens. Below the luscious branches is a blanket of dried leaves. With each step, I hear the crunch of twigs and the breaking of brown leaves. It's another season of beginnings and endings.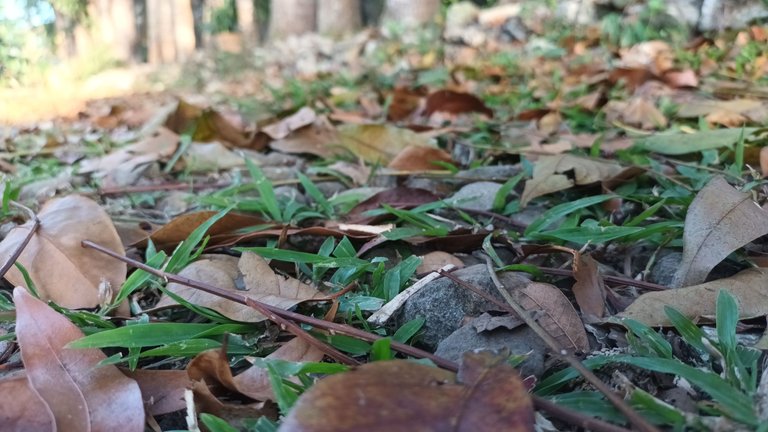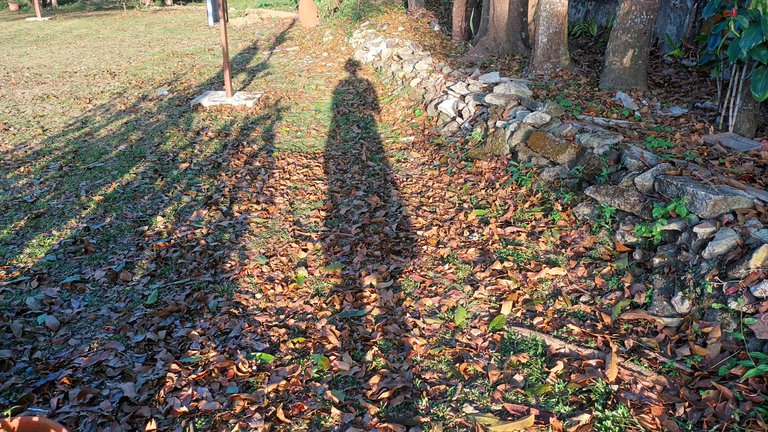 I mourn my soul's shedding as I tearfully got sucked into a dark part of my childhood. Last Thursday, another trauma processing went by and this weekend, I recuperated in the safety of my apartment. Thankfully, I was no longer feeling lonely. There were things I looked forward to last week, like meeting my best friends and hosting an online event at Hive PH's discord.
But it was also terrifying. There were moments when I named what I was feeling, something close to death, coming from knowing the lovelessness in my childhood, and it just made sense to disappear. To end my life right there.
Of course, this calls for professional attention and I scheduled another therapy session at HealSpace Psychological Clinic. At some point, I told myself if I only had the money, I would go on a long vacation trip and fulfill all my inner child's needs.
Do you know why? She just wanted to play with some dolls, just a few Barbie dolls, because she didn't have any. And what happened to her next was unforgivable.
So, now that I'm an adult, let's give her dolls! Healing could look selfish. It could even look materialistic, but I missed the chance to learn how to own something.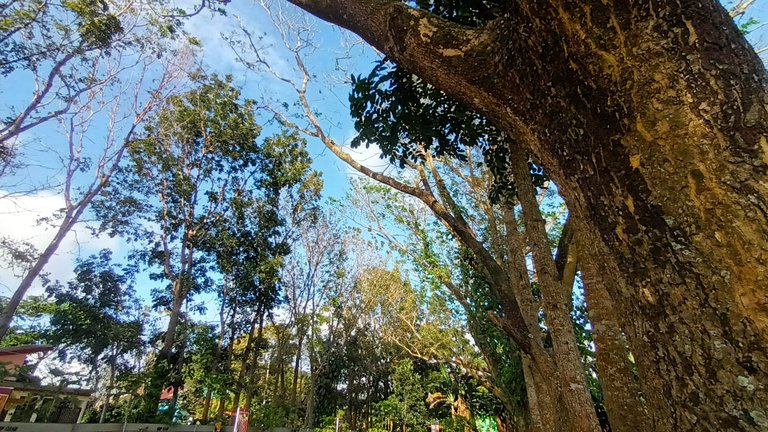 It just clicked in my mind that spending money might not be the wisest decision, but it's an experience I missed. It made sense that it isn't hard to hear a child's wish. Or listen to her needs. Or ask how she is feeling. It isn't hard to be kind to a child.
This does not mean I'm purchasing things out of proportion – my inner child knows too well how to budget haha. It's allowing her to want something and work to get it.
But what if I can get it instantly?
It might be just my magical thinking, but they could pay me handsomely if I'm not getting any accountability from my perpetrators. I don't care if it won't make sense to them. I don't care if it seems out of the blue. The point is, I don't want to care about what they think.
However, as I decide about this, I rest under the shade of these trees. Then I draw whatever I want. Sometimes, I also have a book to read, helping me escape for a while.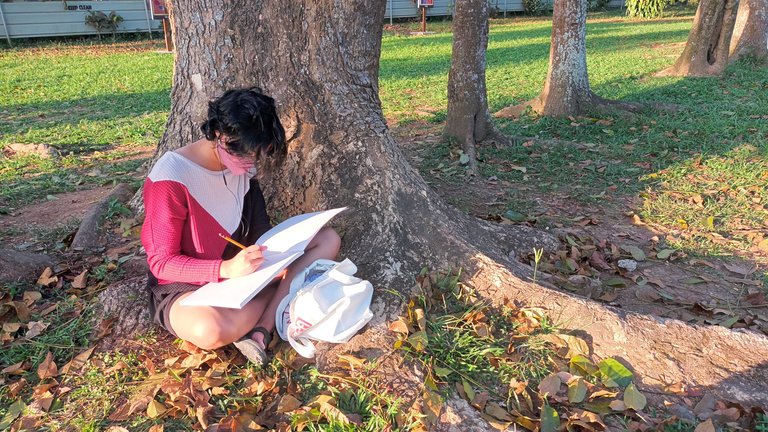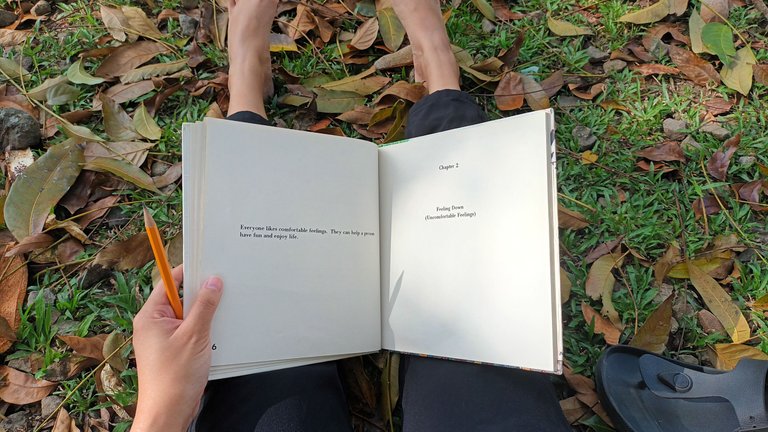 Inner Child Wishes
Here's a list of things I want to buy based on what my inner child wants:
Beanie (because I look cute and the feeling of head being covered feels nice)
Board and card games (because apparently I really like these games)
Cozy video games (I want a Steam account and just play wholesome games)
Roller skates (I always wanted to learn and secretly I know I will be good at it)
Big stuffed toy (I had a dog one but it got lost huhu)
Journaling stickers and papers (It will encourage me to journal with my inner child in mind)
Looking at the list now, it isn't even that expensive, but I'm so weary of spending money because I live independently.
And the long vacation trip sounds like I just want an option to express my anger in a different place. Not here in my hometown. A city where nobody knows who I am. Discovering a kind of culture I can immerse myself in.
For now, this is what healing looks like for me. What's yours?
Thank you for reading 💜
Special shoutout to @wesphilbin and @wittyzell for commenting on this post and encouraging me to write in ThoughtfulDailyPost community.
ᴬˡˡ ᵖʰᵒᵗᵒˢ ᵃʳᵉ ᵐⁱⁿᵉ ᵘⁿˡᵉˢˢ ˢᵗᵃᵗᵉᵈ ᵒᵗʰᵉʳʷⁱˢᵉ
---
---