The Expanse (season 5)
Hello,
We had a few scares during this season, sometimes with good reasons, as we won't see certain characters anymore.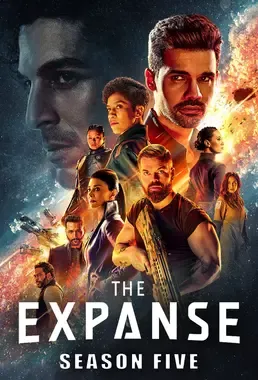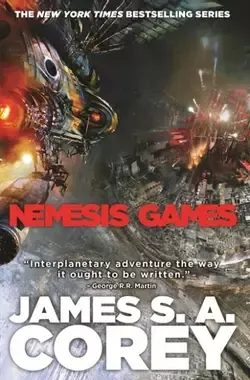 Nemesis Games, The Expanse volume 5, written by James S.A. Corey
We will learn a bit more about the character of Amos Burton in this season. We already knew that he was from Baltimore, but we had often heard that the gang leader Amos Burton from Baltimore had died 20 years ago. So we got the explanation in this fifth part.
Philippe Inaros, son of Naomi Nagata and Marco Inaros, has decided to take his mother to the ship lead by his father, even if it means imprisonning her, as ordered by his father. This will allow him to know his mother better, especially by listening to her version of the story.
Unfortunately, Marco still want to attack Earth and will launch several asteroids towards it... Some impacts will destroy cities, we will even count some leaders in the casualties.
Chrisjen Avasarala will send Bobbie Draper and Alex on a mission for her, in the, now famous, RasorBack, which will allow them to reach their destination faster.
Amos meets up with old acquaintances who, despite some initial reluctance, end up lending him a hand. Amos is, on the surface, a tough guy, rather stingy with his words, he gets straight to the point and doesn't bother with diplomatic manners, but it seems he has a tender and caring heart towards those around him.
We are about to start the 6th season, the last season currently available on Prime Video, but not directly, it's my turn to chose the program for the next few evenings.
Moreover, the children of Ithara are coming to spend a few days at home and I intend to introduce them to one or other cult films. Yeah, I already have some ideas.
I'll keep you informed during and after their stay.
With that, I wish you a good evening and a happy Easter,
Isiksen
Allowed Qwant pictures
---
---