Focusing on things you can control while pursing wealth
Robb Thompson in his book, The Elephant in the Room said, "A person with self-control has mastery over his appetites, desires, physical urges, and emotions" and towards the end of this chapter, he brings a life lesson which emphasizes that " Progress is a matter of self-discipline".
There are lots of things that are vying for our attention every day and some of them require spending money. Sometimes, they are mindless things that we could do without but because we cannot control our desires we tend to give in to the urges of instant gratification. It always feels good at the beginning when we are craving these things until it catches up with us. And once we buy them, we already feel bored again, the substances or accumulations begin to seem worthless, and our sense of emptiness returns.
These are circumstances that we could control if we teach ourselves to be disciplined. We wouldn't be able to move the most needles in our finances if we keep giving in to all the urges to spend. I think I read somewhere and the person said there should always be a day in a week when we do not spend money. It was a good idea seeing that we spend money daily and it's becomes almost second nature that we don't seem to go a day without expenses.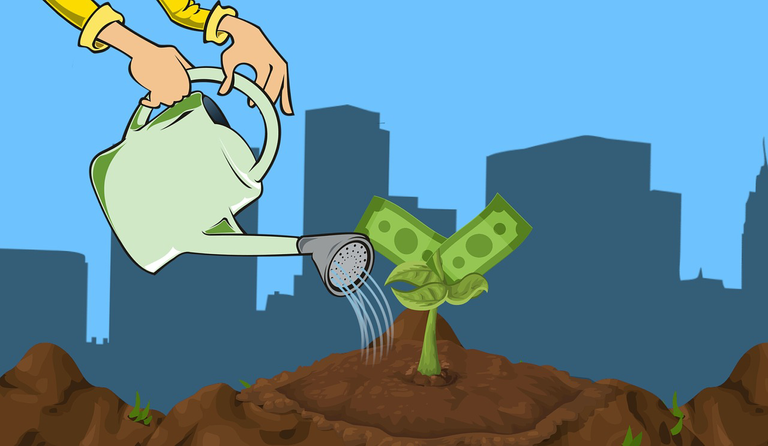 Source
In the course of putting together various things so he can accumulate and build wealth, there will be certain circumstances and events that we may not be able to control. In those instances, we will have to learn to let go of those things we can't control and focus on the ones we can. We can't control how the market will turn out tomorrow. But we can control what we invest in, how much we put in, and how long we are willing to wait by doing our due diligence.
We can control the discipline of setting aside a certain percentage of our earnings. We can control creating an emergency fund. We can control and resist the urge to leave our eggs in one basket instead learn to practice diversification. We can also control investing in a portfolio that not only brings returns but is paramount to our personal growth and success.
---
More from iska
Your pursuit of financial freedom requires more bullets now than cannonballs
Building confidence and the value of your creativity through a relentless discipline to build wealth
The magic wand of wealth building is self-control
Earning an ROI on luck is possible
Winning the game of wealth building using empirical evidence
A legitimate form of discipline needed to build wealth
Why financial pessimist tend to have more audience than optimist
When people buy the top they are mostly chasing performance
Everything has a price including your desire to reach financial independence
Plan for emergencies for they are an inevitable part of our existence
Striking a balance in your investment portfolio reduces future regrets
Invest in something cared about, and there can't be a loss
The quickest way to have less money is to spend it to show people how much you have
Controlling your time is the biggest dividend money pays
The Surprising Role Luck Plays in Building and Sustaining Wealth
---
---