LPUD: Is WEB3 a better alternative to WEB2?
This morning, around 1 am, I had the opportunity to stay up till the scheduled time to attend the crypto shitshow hosted by the Leo team and I must confess it was worth losing sleep over.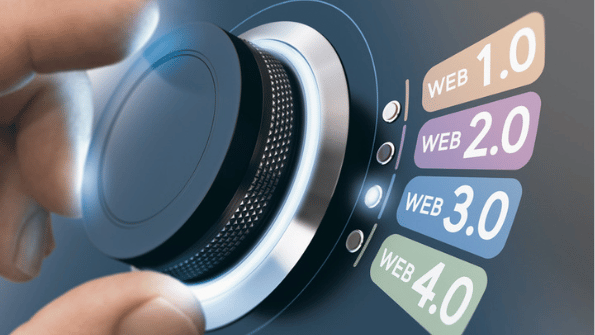 Source
A lot of people spoke on several things connecting the dots of how transiting from WEB2 platforms to WEB3 would be a better alternative to anyone or business out there.
This post is mostly to share the stuff that I learned while listening to the hosts even though I was also interacting with my friends on threads and X.
Protect our Assets
You see there are lots of folks out there who do not care about their money. They are really okay with other people managing it for them. They are content with other people doing the heavy lifting around their money as long as they don't get to lift a finger.
This was mentioned by one of the hosts and it was interesting to learn this as I found some truth in there. But then one of the hosts also mentioned that he moved into cryptocurrency because he wanted to protect his assets.
Anyone with a bit of understanding should be persuaded to see the broken links in the traditional financial system and see how inflation is eating so badly into our hard-earned money.
They should recognize that WEB3 provides an avenue to take away the control that the traditional system of money has over us and our money. WEB3 is mostly taking power from them and handing it back to the people. So, yes, the need to have a way to protect our assets is a viable option which makes it convincing that WEB3 is a better alternative to WEB2.
Technology
If you have been around long enough then you'll know that in every century, technology changes, and a lot of changes also occur in the economy. Again, a host mentioned he wasn't really a social media person, but finding Hive bought him over. He mostly followed technological trends. Hydrogen Fossils, Transportation, Banking, Eurodollar, etc., with Economics, being his strongest forte. He was able to use Hive to talk about his line of expertise through written content and videos.
Another host also mentioned he came to Hive for the tech. Since he has always been a techy person. Even though it took him two years or so to figure out what he wanted to do on the Blockchain, it did not matter, he just wanted to be one of the early adopters and once he got in, Hive became home as it is to some of us.
Talking & Doing WEB3
Do you know the best part of the conversation we listened to this morning? It's figuring out that there are lots of people who go around trumpeting WEB3 but not actually doing the thing. It's weird and possibly creepy that they are talking about WEB3 on WEB2. But Hive fixes all of that because we have a broad ecosystem that allows us to talk about WEB3 on WEB3. It's amazing right? Of course, I knew you would agree.
This is what makes us unique and it adds value to the tokenomics. When you get in here, you become immersed in this stuff just by being on Hive. This is an amazing thing because it's part of the process that makes Hive the Blockchain of opportunity. If you have a Hive account then you are a business. There are a lot of opportunities now and there will always be lots of opportunities in the future as long as you are in it for the long term.
Losing & Gaining Potential Following
Well, we did question why those people who talk about WEB3 on WEB2 behave the way they do. Why do they not want to move over to the Blockchain like Hive? And we realized that;
• They don't want to lose potential following.
• They don't want to learn something new.
• They don't want to take the risk of building stuff from scratch.
That's why they prefer to hang out in WEB2 and make the noise about WEB3 instead of doing them.
WEB3: A learning curve
It's true that right now WEB2 pays and WEB3 is about grinding. You need to put in the work before you can find solid ground. But hey, it's worth it because, in the long term, you won't be censored or lose your account on any grounds. It's yours to keep and to steer.
But what stopping us from reaching the rest of the world is that our friends and family are not here yet. We are early adopters. But we have to attract them first then the eyeballs will come. We have to walk past the early adopters part.
Splinterlands: A role model
You know when you bring your friends and family here, you will see that it's a high learning curve and it's not familiar. It wouldn't look as easy to them as WEB2 platforms are. So they might go back to the easy-to-use platform. That's why we have less adoption.
People are creatures of habit; it has to feel familiar. So they can easily onboard. Before we get to owning private keys, we should get them over first. One button to sign up.
We indeed need the one-button sign-up option. Look at how Splinterlands gaming brought a lot of people. The players started gaming even before they knew they needed a Hive account. So something needs to lure them in before we finally show them the rest of the parts.
Forgive me if I don't know where to end this Post. I am mostly sharing all the things I learned yesterday and committed to memory. You are welcome to share your thoughts, agree or disagree. It will be enlightening to go back and forth until we reach a mutual ground that will help make our Hive better and bring the rest of the world over.
PS: Today is #lpud and I joined the community initiative by powering up 150 LEO. I am currently waiting on hivebuzz for my badge 😉. If you haven't powered up yet, you should do so. You can power up at least 50 LEO to be eligible for prizes. Cheers 🥂
---
More from Iska
LPUD & Zealy Campaign - Be a part of both!
Blockchain transformed our earning potential
WEB3 Advantage - Security and Freedom
WEB3: Building Wealth through Decentralized Assets and Blockchain Innovation
WEB3: Empowering Data Privacy and Control in a Decentralized World
The Everything App: Merging Social media and Finance
WEB3: Wealth creation through decentralized content creation and monetization
BTC & Threads: The Battle for Control and Freedom through Crypto's Rise & WEB3's Promises
How WEB3 platforms like Hive Outshine WEB2 in Content Monetization
---
---