Master the art of timing
I was looking for a song to play on BoomPlay while I typed my post for the evening. I looked at the trending page and I saw Mohbad right there, with two of his songs on the top 2. I was suddenly reminded how humans can be filled with lies and fakes.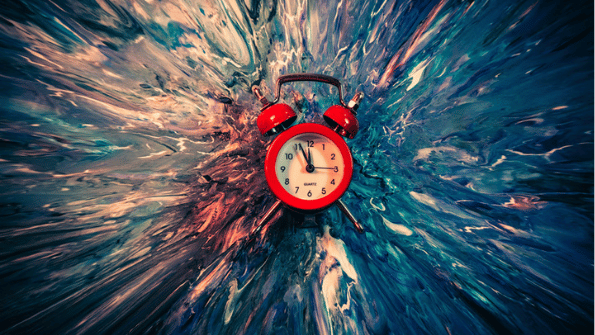 Source
I wonder what else is going on here. I don't know the entire story about his death or life, I'm not really a social media person. The news of his death had been flying and unless I was living under a rock there's no way I wouldn't have heard about it.
What baffled me is how quickly people type RIP than they would offer a helping hand when you want it while you are living. And how he struggled throughout his career yet his fame came when he died.
Oh my goodness, this has to be the real definition of posthumous because I can't bring myself to think about how he became widely famous to the point of hitting trending pages when he died and I questioned how this would benefit him in the grave or afterlife.
When I heard the news throughout my sick bed this week, I couldn't help but blame it on the present youth's mentality to get rich quickly. To keep up with the Joneses. And how the urge to be famous and rich quickly makes us ignore how the process affects our mental health. And we pay less attention as long as we get the thrills of getting a prize for this or that. Once the fanfare dies out, we want more, so we reach for the impossible, the unexpected and we can't seem to be able to say no, or let go of enticing things. I am not judging. Believe me, I am not.
Life is deeper than any of us can explain. What people are showing is exactly what they want you to see. The story behind the smiles, the camera, the tweets, and the Instagram photos are not really told. People are good at hiding how they feel behind those camouflage to impress people they barely give a damn about. When will it all stop?
It takes someone with less ego to go slow and steadily. The tortoise had to be cunning but if there's one thing I learned from him and I never want to let go no matter what, is the trait of moving slowly and steadily as long as he gets to his destination in the end. Even the law of power tells us to never be in a hurry. Being in a hurry only shows you have no control and of course, we are told that patience is a virtue for a good reason. But do we ever listen? No! Comparisons won't allow us to see clearly. The quickest way to have a heart attack or even a mental breakdown is to compare yourself with others.
Watching young people die because they are in a hurry to make it is disheartening. There's time for everything says the scripture, social media has made us believe that wealth comes here and now but history is a good teacher, wealth takes time to build, and if that's something any youth can't fathom, the end of such a youth is clearly written on the walls of life.
Patience gives you time to become a master at something. You will find loopholes when you are patient. Mastery doesn't come easy, you have to sweat it. The foundation shouldn't be anywhere near shaky, it will either scatter or you'll make lousy decisions to stay on top, and you might not like the end.
Every one of us is running different races, if your friend's time is today, that's theirs, don't try to overtake and leave your timeline hanging. Take it slow, learn from the tortoise, at the end of the day, you'll have enough experience to cash in on. And it will be worth the wait.
Every time I want to jump further than I should, I'll always remember this;
Bullet! Bullet! Then cannonballs!
So keep testing what works and what doesn't as you continue navigating through life, one of these days, you'll have those cannonballs and you won't have to wait anymore.
May Mohbad soul rest in perfect peace🕊️
---
---