One extra skill is the pathway to effective communication

If there's one place that has taught me that having more than one skill in the grand scheme of things is awesome, it is Hive. I have been able to move through different communities and contribute my quota because of knowing how to do different things that I can mold into one. Right now I am already considering adding one extra skill which I wouldn't want to reveal yet. I am still putting together the fee for the classes so I'll rather keep it a secret.
Without digressing much, on Hive, learning to write, creating videos, understanding a bit about music, learning to talk about money and a wide range of other topics have really helped me not wander around like a lost puppy.
I remember one of those mornings when I was new on Hive and I mentioned in my posts how my day went. It started with telling everyone who read that I dropped 30 comments on 30 different posts that I saw on the recent feed that morning. One of my friends whom I happened to be in the same newbie initiative class told me he wouldn't be able to do that much comment because he wouldn't understand some posts well enough to leave something behind.
That was when I knew I probably have a gift. Lol. But it was no gift, it was mostly idea s*x. Understanding different things helped me communicate and engage in other people's posts no matter the topics they were writing about. And I think it's a skill too. I don't know if you agree.
I am just trying to point out that having more than one skill is great for communication. This is because you wouldn't know what business meeting or get-together nights you will attend and you find a wide range of people to talk to.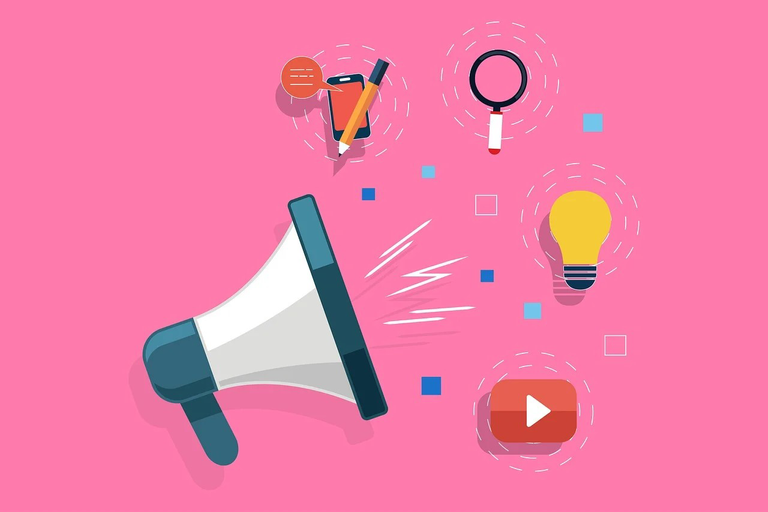 Source
People who by hearing the right words would want to invest in your ideas because you were able to sweep them off their feet through your communication skills. A skill you mostly mastered because you understood the subject and you were able to give a few of your opinion that made them nod in appreciation.
People like the feeling of being heard, knowing that they caught your attention. If you could hear them while they are talking and you can show that in your response, it's a plus to your personality. They will feel welcomed in your presence and might always want your company.
I am not sure you can give what you do not have so, it's only right if you learn the language of the folks around you. It may not necessarily be so you can make money off it. It could also be used as a stepping stone to getting to know a stranger, bonding, and probably getting some benefits along the way if that was part of your destiny.
To buttress my point and even leave you more convinced that getting more than one skill is important not just for the money but for building your communication skills I'll share something else here.
One of my favorite authors, Robert Greene, said in one of the chapters of his book, Mastery, about Social Intelligence. In that chapter, I was taught to not ignore people's feelings especially if we seem not to get along at first. For instance, Benjamin Franklin, one of the characters in his story had this problem. He couldn't get into the skin of Isaac Norris and he was growing frustrated. Until, one day, he decided to borrow one of Norris's rare books off the shelf and promised to return it.
When he finished the book, he first returned it in good shape, which pleased Isaac Norris. He did not stop there, he went ahead and engaged him in a conversation. I am talking about a conversation around character B's favorite books, authors, and what Issac thought about the political system they both played a role in.
This was how the friction that affected their relationship in the past was removed. Communication is indeed key to building strong human relationships. And if it takes reading a few things, or learning a new skill to be able to meet the other person halfway, then, we shouldn't take the, "Jack of all trades master of none" to heart that much.
Even in our relationship with our lovers, family, and friends, if we can get through to them just by learning the language that they understood, then we will be able to give them a friend to talk to, a companion, a buddy, and all the lovely personalities you could think of becoming for someone.
Try it today as you won't regret this! I promise.
---
---