I'll gladly walk down the aisle with this man
This might sound absurd but a lot of things have changed. These days I catch myself thinking of the man I would love to be married to.
Initially, I hear my friends share the things they want their future husbands to have. And all of those lovely gestures and personalities were worth it. Of course, secretly, I wondered if I'll have any of those without having to say it out loud.
Even though my friends had laid down what a man should have or do to be an eligible husband, I still couldn't lay my fingers on what I wanted.
But recently, I have begun to catch the wind of what I desire. Yep, every girl wants to be comfortable, thus, they will always want to be married to a fellow with all the bags in the world.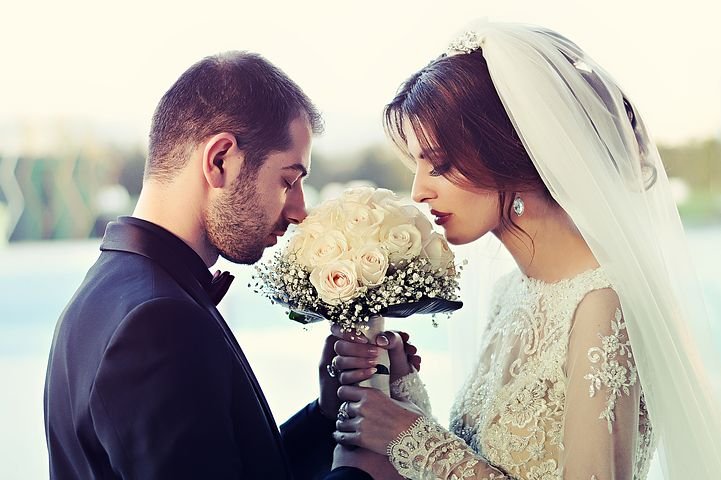 Source
If I am going to choose a suitor through this angle, then, I do not necessarily need a rich person (if he is then it's a bonus). Instead, I want someone who has had his financial mentality changed and scrutinized.
In a way, he understands the philosophy around money, and wealth building. I hope that he will be a man who loves budgeting and less extravagant spending. One who lives within his means not because he is poor but because he intends to be financially free.
Someone who cares about his future, that of his family, and each loved one of his. Not someone who is out to please others by splashing money around in a bit to gain attention. No, if he has to give, let it be as a cheerful giver, the one the scripture informs.
Not someone who spent everything, forgetting there will be a rainy day. No, I hope he will be one who can withstand drought, and learn his way out of poverty. One who can live through droughts and Plenty with humility and stealthily. And even when he has plenty, he wouldn't lose his initiative and start disrespecting everyone else around him.
I want someone who practices stealth wealth. One whom you have to be close enough before you discover there's more to him than what you see on the outside.
Let him be someone who learns about investing, and the various ways one can make his money grow. Let him be someone who doesn't dread savings nor bad-mouth those who save. Let him understand that one isn't saving because they intend to hoard, but because they want to be able to jump on an opportunity to grow the money.
Let him be someone who understands that the path to wealth will be lonely, rough, dreadful, painful, and filled with hurdles. Let him know that it might take time to build from the ground up, but if he put in everything he can, it will be worth it. Let him remember that it's slow and steady that wins the race, thus, no matter how wealthy he intends to be, there's going to be a lot of work on his part. And that it might not come as quickly as the books or movies portray.
I know these are lessons and money values that I have learned over time myself. But I secretly pray and wish that my future husband is learning this too. And that when we meet, we'll be the yin and yang twins. Two hearts that will beat as one, and whose financial principles align. And then together we'll raise the flag of our family wealth and no, we won't be trumpeting it around.
---
---