My pastor's son or no one else
Lead him astray. That's what I want to do. He can't go Scott-free. Not after he has lured me into desiring him this much with his energy.
He is my pastor's son. Often filled with the holy spirit. Sings beautifully as though the angels have his backing. And every time he is under an anointing, the whole auditorium trembles, and falls.
There isn't a single week I haven't gone to his office for counseling. Once I step into his office, the scent of his perfume fills the air and envelopes my breath. I am always caught between reaching for his hands while he saying the opening prayers with eyes closed and acting innocent and wounded by the sins I have committed in the past.
I do not want to let my guard down. I shouldn't. Our junior Pastor, the son of whom, our Reverend is most proud should not be lured into the world by a snake dressed in the form of a broken woman. He shouldn't. May the Almighty forgive me but I can't hold it in anymore. I want him. So badly that I lay on my bed each night touching myself while fantasying about him.
I have to get him in between my legs, and this weekend will be the perfect time to do it.
Our church. A weekend retreat. When else will be a better time than this weekend?. You will agree with me that a weekend retreat is my best shot. Since there will be a lot of distractions and holy stuff going on. No one will notice my devilish act... No one.
When the crusade is going on, and an altar call is made, I'll bring my broken self to the pulpit. Crying and sweating, my sins have to be wiped clean on that tile because my next move may never be cleansed.
Once the deliverance session is over and we are asked to wait up for counseling and prayers, I'll strike. I have to be the last man standing, I'll find a seat at the back. I'll wait for him.
Here, Sister Sheila, the pastor is ready to see you. Thanks, I'll reply to his assistant. Sorrowfully, I'll walk into his anointed space, kneel obediently, and wait until he closes his eyes and mutters a few lines of prayers.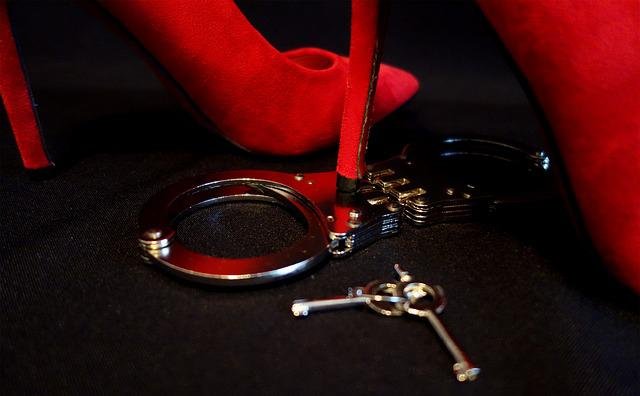 Source
Then, I'll strike. Losing balance, pretending to look for an object to grab for balance, I'll grab his third leg, the one between his legs. First, hard, then, gently, suddenly, realizing where my hands are, I'll drop them abruptly.
I am sorry, Pastor, I didn't mean to.... I'll stammer. Coyly looking in his eyes, I'll smile, then, strip myself of the flowing gown, to reveal an outfit barely covering my hideous features.
I know his mouth will be wide agape, I'll handle that. Because right before he says, "what are you doing Miss, Sheila"? My lips will already be on his. My right hand on my head, my left hand on his third leg, and my body rubbing him to send the message.
I'll like to hear him moan. Let him breathe heavily as he is trying to wrap his head around what's happening at once. I won't let him have the chance to understand, because I'll reach out for his zipper, and before he says, 'jack', I'll have my warm lips envelop the head of his disciple(I am sure you know what his disciple will be...lol).
Up, down, fingers wrapped, saliva dripping for moisture and as a lubricant, up, and down, pleasurable face, and mimicking. Up, down, his hands dropping down to my hair, twisting, holding his breath to avoid moaning out loud.
Push him back to his desk, clear it, Bible, and religious books down, anointing oil out of the drawer, as quickly as possible, I'll anoint the head of his chaff, up, down, the rhythm goes.
Right there, just before his milk starts spewing out, I'll lead his chaff down my wet horizon, and every ecstasy I have fantasized about in the past will be mine.
Do you think he'll resist me? Let's wait until the weekend is over.
PS:
This is my entry to the weekend engagement organized by @galenkp.
Guys, @stevenson7, @b0s, I have submitted my assignment....lol.
Hey, @edystringz, I don't want to seem as though I am competing with you.... it's @stevenson7, and @b0s that lured me to do this 🥺
---
---