Blanquita, the kitten that instills respect wherever she goes (EN/ES)

Hello friends pet lovers, in a previous post I had already talked about this kitten called Blanquita, I talked a little about her personality and some intriguing behaviors that characterize her, and this time I want to talk a little about what she transmits and how she makes all of us who love her feel, at the same time I show you a series of pictures I took of her, while she was in her place to sleep.
Hola amigos amantes de las mascotas, en un post anterior ya había hablado de esta gatita llamada Blanquita, hablé un poco sobre sobre personalidad y algunos comportamientos intrigantes que la caracterizan, y en esta oportunidad quiero hablar un poco de lo que ella transmite y como nos hace sentir a todos los que la queremos, al mismo tiempo que les muestro una serie de fotografías que le hice , mientras se encontraba en su sitio para dormir.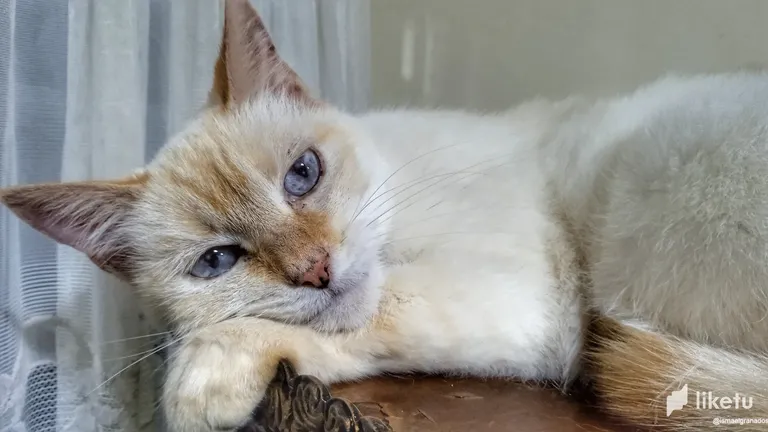 Blanquita is about 13 years old, that is about 70 years in human age, if I am not mistaken, I am not very clear, how is the equivalence of cat years, but anyway, she is of advanced age, an old lady, however, her health and physical condition are very good. I think that one of the things that evidences her age has to do more with what she transmits than how she looks, because wherever this cat goes she instills a lot of respect, nobody dares to bother her, her passage is free wherever she goes, and where she perches nobody dares to take her away from there, she is something like a feline matriarch.
Blanquita tiene unos 13 años de edad, es decir unos 70 años en edad humana, si no me equivoco, no tengo muy claro, como es la equivalencia de años gatunos, pero de cualquier modo, es de edad avanzada, una anciana, sin embargo, su salud y condición física son muy buenas. Creo que una de las cosas qu8e evidencia su edad tiene que ver más con lo que transmite que en como luce, pues por donde esta gato pasa infunde mucho respeto, nadie se atreve a molestarla, su paso es libre por donde quiera que va, y donde se posa nadie se atreve a quitarla de allí, es algo asi como una matriarca felina.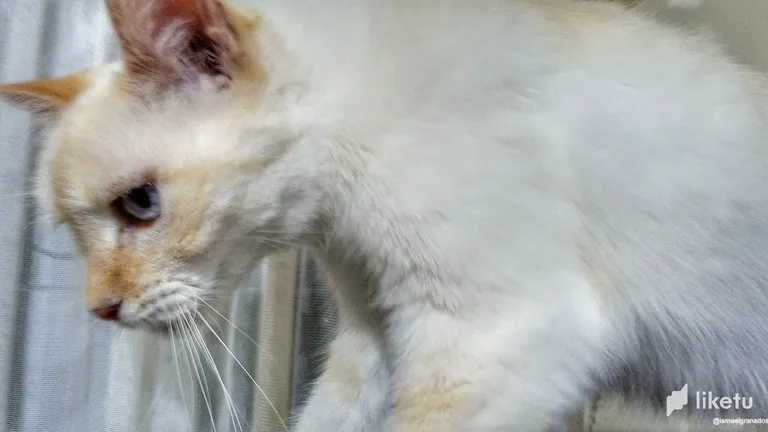 Her place to sleep is on top of a decorative closet in the living room of the house, to get up there, she needs first to climb on an armchair to make a big jump, when someone is sitting on the armchair and wants to climb, she claims her space, so the person must get up for her to climb. On this cabinet is where she feels most comfortable and where she stays the longest, it was there where I took these pictures.
Su lugar para dormir es encima de un armario decorativo en la sala de la casa, para subir allí , necesita primero subir sobre un sillón para dar un gran salto, cuando alguien está sentado en el sillón y quiere subir, reclama su espacio, por lo que la persona debe levantarse para que ella suba. Sobre este armario es donde más cómoda se siente y donde permanece mayor tiempo, fue allí donde hice estas fotografías.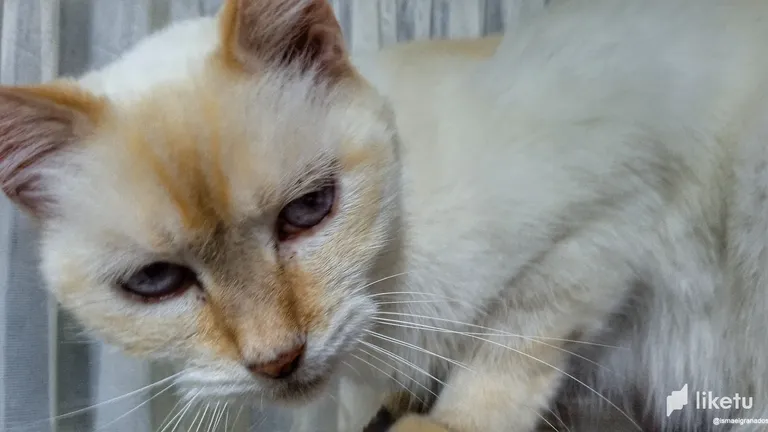 Blanquita is spayed, and is the mother of another kitten that also lives there, Blanquita can be a bit territorial with other cats, she doesn't hesitate to throw a scratch at any other cat that makes her feel invaded, the only one she leaves alone is her daughter.
Blanquita está esterilizada, y es madre de otra gatita que vivé también allí, Blanquita puede ser algo territorial con otros gatos, no duda en lanzar un aruñazo a cualquier otra gato que la haga sentirse invadida, a la única que deja tranquila es a su hija.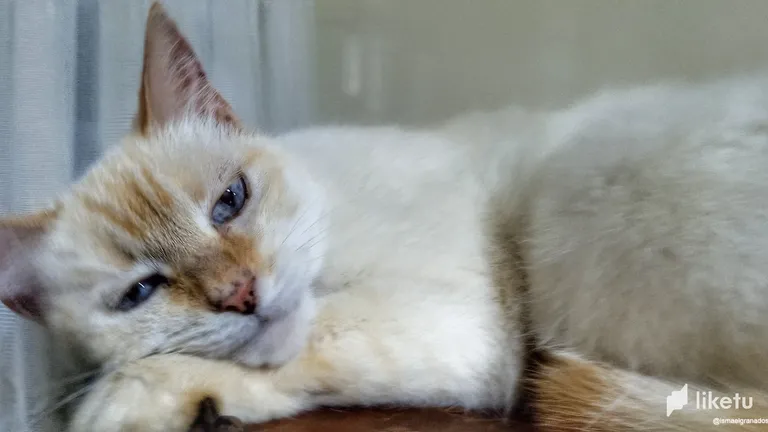 At 13 years old she still shows a high life expectancy because she is very well preserved, does not get sick and is in good physical condition. I don't know how long cats live but if Blanquita continues like this she could exceed 16 years.
Con sus 13 años muestra todavía una esperanza de vida elevada pues se conserva muy bien, no se enferma y tiene buenas condiciones físicas. No sé cuánto viven los gatos pero si Blanquita continua así podría superar los 16 años.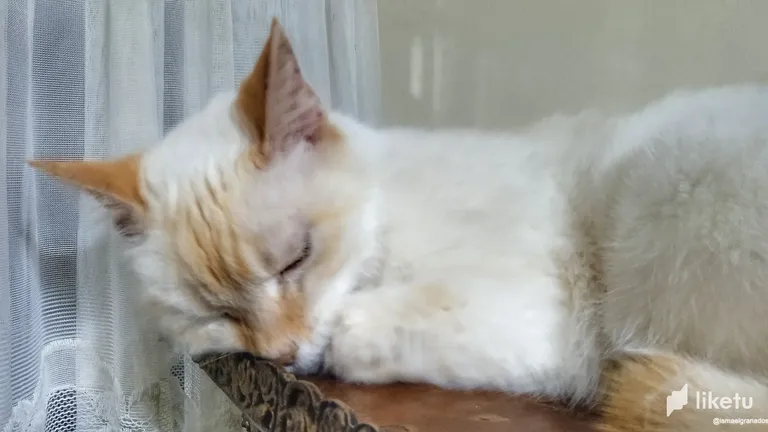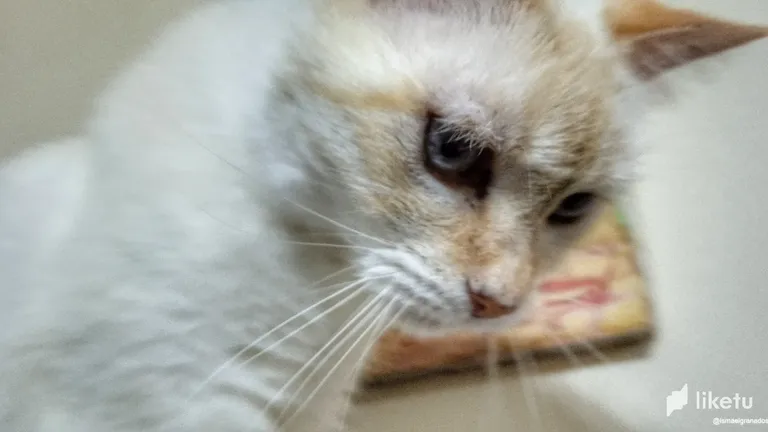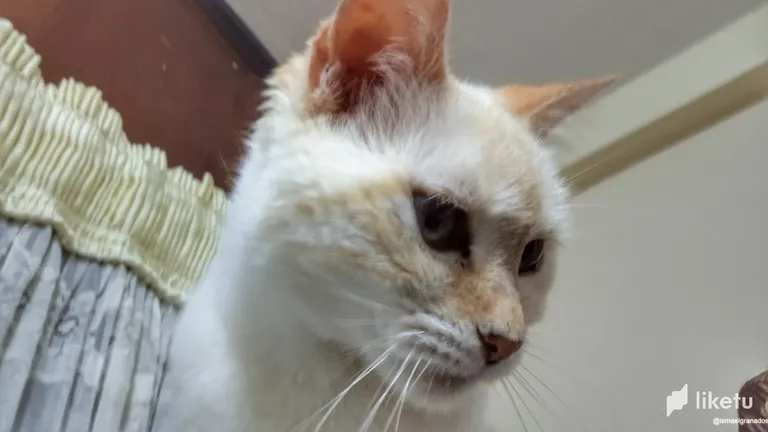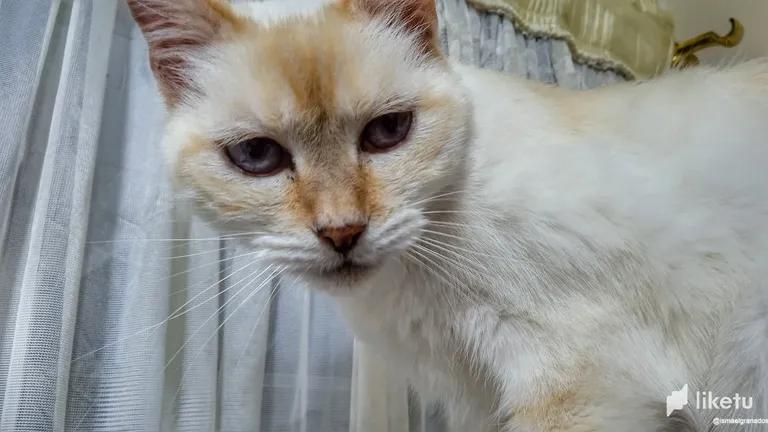 Thank you very much for your attention
Muchas gracias por su atención
---
For the best experience view this post on Liketu
---
---