Can't Stop de Red Hot Chili Peppers: una canción muy interesante de tocar (Cover de guitarra) ES/EN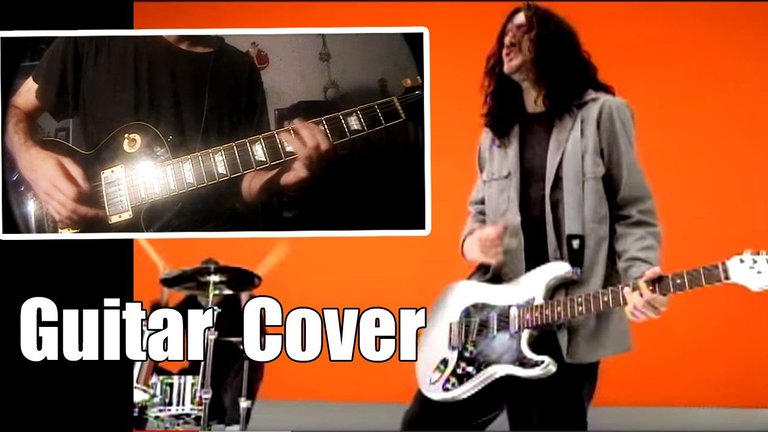 Source
Hola amigos de Hive, hoy les traigo un nuevo cover de guitarra que había estado practicando desde hace varias semanas y hasta hoy decidí que estaba listo para grabarlo, aunque hubiera podido practicarlo más pero no quería prolongarlo tanto.
Hello friends from Hive, today I bring you a new guitar cover that I had been practicing for several weeks and until today I decided I was ready to record it, although I could have practiced it more but I didn't want to prolong it so much.
---
Se trata de Can't Stop de la banda californiana Red Hot Chili Peppers, una canción lanzada en el año 2002, perteneciente al álbum titulado By the Way, la cual según Wikipedia estuvo durante 3 semanas como número uno en los Billboard Modern Rock Tracks. Su video musical fue lanzado en el año 2003, convirtiéndose posteriormente en una de las canciones más populares del momento.
It is Can't Stop by the Californian band Red Hot Chili Peppers, a song released in 2002, belonging to the album titled By the Way, which according to Wikipedia was for 3 weeks at number one on the Billboard Modern Rock Tracks. Its music video was released in 2003, subsequently becoming one of the most popular songs of the moment.
---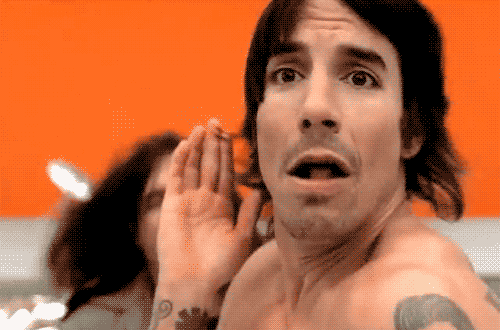 Source
Hace varios años solia tocar mucho canciones de esta banda, entre ellas Californication, Under The Bridge, Parallele Universe, Other Side, y Scar Tissue, pero debo admitir que jamás me había enfrentado a una canción de la banda que me tomara tanto tiempo de práctica, a excepción de Under The Bridge que tiene cierta complejidad.
Several years ago I used to play songs by this band a lot, among them Californication, Under The Bridge, Parallele Universe, Other Side, and Scar Tissue, but I must admit that I had never faced a song by the band that took me so much practice time, except for Under The Bridge which has some complexity.
---
Uno de los aspectos que más requiere trabajo en la ejecución de Can't stop es el muteado de todas las cuerdas para dejar sonar solo una de ellas en el rasgueo del verso principal, así como la utilización del dedo pulgar tanto para mutear las cuerdas, como para pisar los trastes 7 y 8 de la sexta cuerda. John Frusciante (el guitarrista), como ya mencioné, en el verso principal no toca solo una de las cuerdas, toca varias cuerdas pero solo deja sonar una de ellas para darle más dinámica al sonido, al mismo tiempo que le da un toque muy característico de la música Funk a la canción, esta técnica es muy única y distintiva de Frusciante, y fue con este cover que tuve que aprenderla y ponerla en práctica, al principio me dolía la articulación del dedo pulgar, por lo que tuve que descansar un par de días.
One of the aspects that requires more work in the execution of Can't stop is the muting of all the strings to let sound only one of them in the strumming of the main verse, as well as the use of the thumb both to mute the strings and to step on the 7th and 8th frets of the sixth string. John Frusciante (the guitarist), as I already mentioned, in the main verse does not play only one of the strings, he plays several strings but only lets one of them sound to give more dynamics to the sound, at the same time he gives a very characteristic touch of Funk music to the song, this technique is very unique and distinctive of Frusciante, and it was with this cover that I had to learn it and put it into practice, at first my thumb joint was hurting, so I had to rest for a couple of days.
---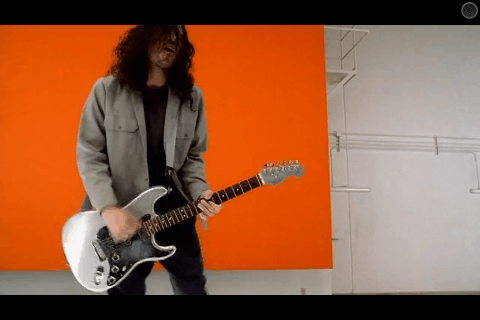 Source
Otra cosa que me tomó bastante práctica son algunos de los acordes que utiliza, pues al no ser acordes con los que estoy muy familiarizado, me resultaba difícil caer en la posición correcta. Creo que después de tocar esta canción mi respeto por Frusciante ha crecido más, pues en algún momento llegué a pensar que sus composiciones no eran tan complejas de tocar, cuan equivocado estaba. Jamás hay que opinar sin saber, sin haberlo intentado. A continuación les presento el cover de Can't Stop, espero les guste.
Another thing that took me quite a bit of practice are some of the chords he uses, as they are not chords I am very familiar with, it was difficult for me to fall into the right position. I think that after playing this song my respect for Frusciante has grown even more, because at some point I thought that his compositions were not so complex to play, how wrong I was. You should never give an opinion without knowing, without having tried it. Here is the cover of Can't Stop, I hope you like it.
---
Gracias por oir mi cover, espero les haya gustado, háganme saber en los comenatarios su opinión o si tiene algo que agregar
Thanks for listening to my cover, I hope you liked it, let me know in the comments your opinion or if you have something to add.
Translated with www.DeepL.com/Translator (free version)
---
---