Dominic made our lives happy. [Eng/Esp]
Hi guys, I would like to show you a beautiful photo shoot I took of our dear Dominic, which I enjoyed very much, because I know he loved it too.
First of all, Dominic has been home for about 5 months, and during all that time, he has become a dear little dog, honestly he has helped me a lot, because personally he brings me many, many smiles, making me feel satisfied in some days.
Hola chicos, quisiera mostrarles una hermosas sesión de fotos que le tomé a nuestro querido Dominic, y que disfruté muchísimo, porque sé que a él también le encantó.
Antes que nada, Dominic a casa aproximadamente unos 5 meses, y durante todo ese tiempo, ha llegado a ser un querido perrito, sinceramente me ha ayudado bastante, pues en lo personal me saca muchas, pero muchas sonrisas, haciendo que en algunos días, me sienta satisfecho.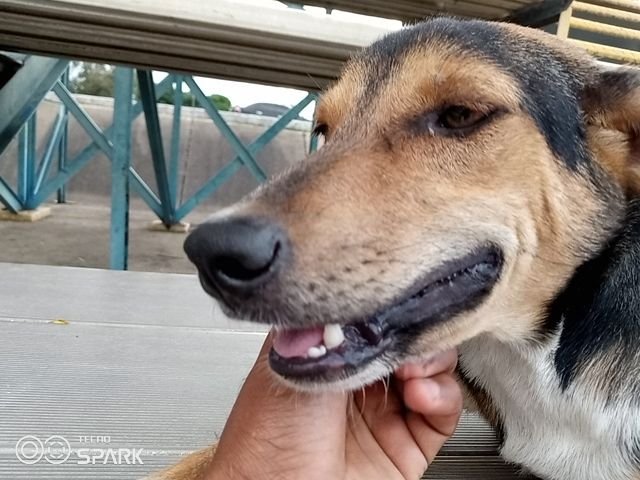 On the one hand, and unlike the other dogs I have had, this one always accompanies me as long as I let him.
Once I thought that he was only by my side because I gave him some food, but, there are days when I don't give him for some reasons, and nevertheless, it is nice to see that he is always waiting for us at home and that he is always happy to see us.
That has made me think that their loyalty is certainly better than what human beings sometimes show.
Por un lado, y a diferencia de los otros perritos que he tenido, este siempre me acompaña siempre y cuando se lo permito.
Alguna vez pensé en qué, solo estaba a mi lado porque le daba un poco de comida, pero, hay días en que no le dado por algunas razones, y sin embargo, es bonito ver que está siempre esperándonos en casa y que siempre se alegra de vernos.
Eso me ha hecho pensar en que la lealtad de ellos, es sin duda mejor que la que a veces muestran los seres humanos.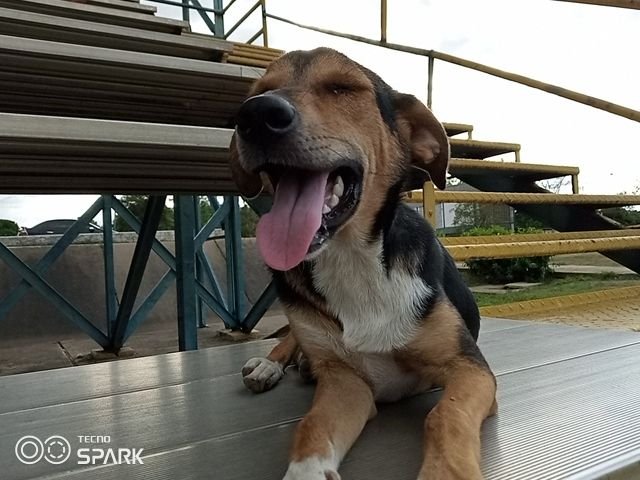 How much do you like the photos?
I'm saying it's probably out of 10, maybe 8. And it's like this, he basically starts posing every time I pull out my phone and focus on him.
You want to see it's real?
¿Qué tanto le gusta las fotos?
Estoy diciendo que es probable que de 10, tal vez 8. Y es así, básicamente comienza a posar cada vez que saco mi teléfono y lo enfoco a él.
¿Quieres ver que es real?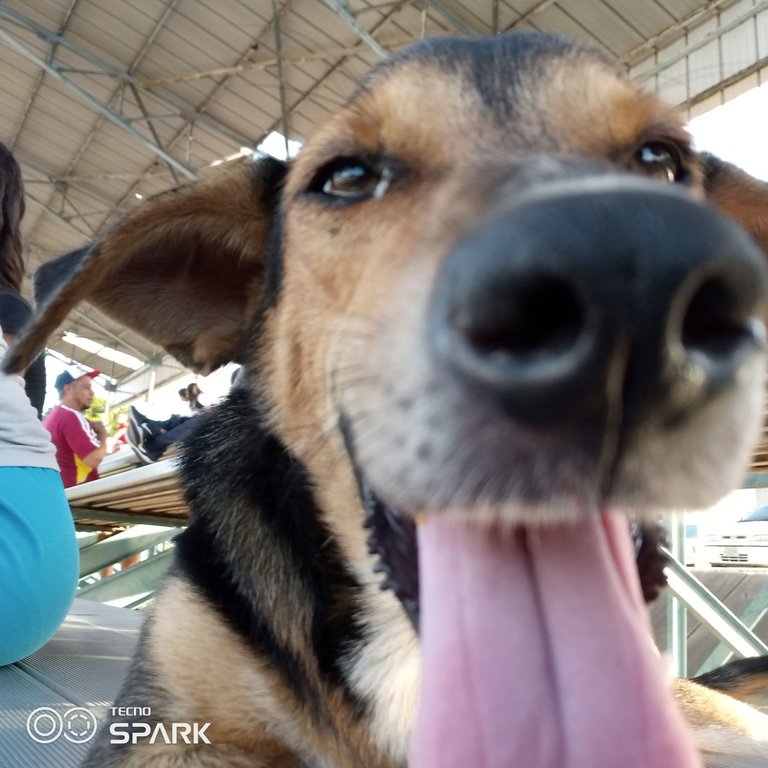 A few days ago we decided to go to a place in the city, almost where we always go, that's where I usually let him accompany us, because the traffic is less crowded and he can play with Brandon, who is his uncle, and run wherever they want.
At that moment, I told him:
-Hey, sit down I'm going to take your picture champ-.
And he just sat down and put on his best face for me.
Beautiful? No doubt about it.
I even think she was making eyes at me, or at least that's what my wife said.
Hace pocos días decidimos ir a un lugar de la ciudad, casi donde siempre transitamos, es allí donde suelo dejarlo que nos acompañe, pues el tráfico es menos concurrido y el puede jugar con Brandon, que es su tío, y correr a donde quieran.
En ese momento, le dije:
-Ey, siéntate que te voy a tomar una fotografía campeón-
Y sencillamente se sentó y puso su mejor cara para mi.
¿Hermoso? Sin duda.
Hasta creo que me estaba haciendo ojitos, o al menos así dijo mi esposa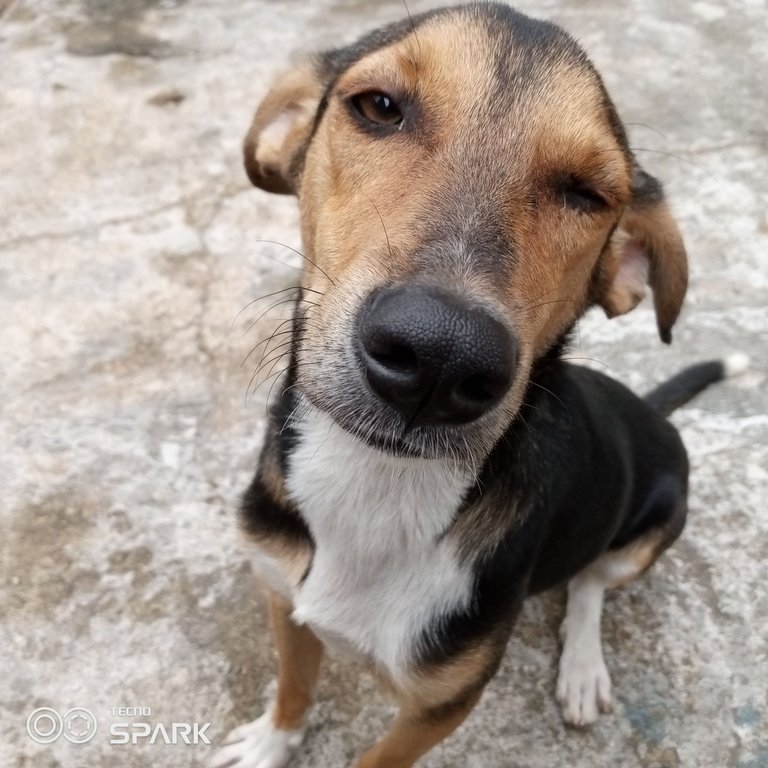 On the other hand, he always likes to sit next to me, especially where his huge tongue can reach any part of my body, especially my ear.
But for this photo, he just let me focus on him a little closer than normal, so I could show his big white teeth, and of course, his big tongue.
Por otro lado, siempre le gusta sentarme a mi lado, especialmente donde su enorme lengua pueda alcanzar cualquier parte de mi cuerpo, especialmente mi oreja.
Pero para esta foto, solo dejo que lo enfocara un poco más cerca de lo normal, y así mostrar su grandes dientes blancos, y claro, dejar ver su grande lengua.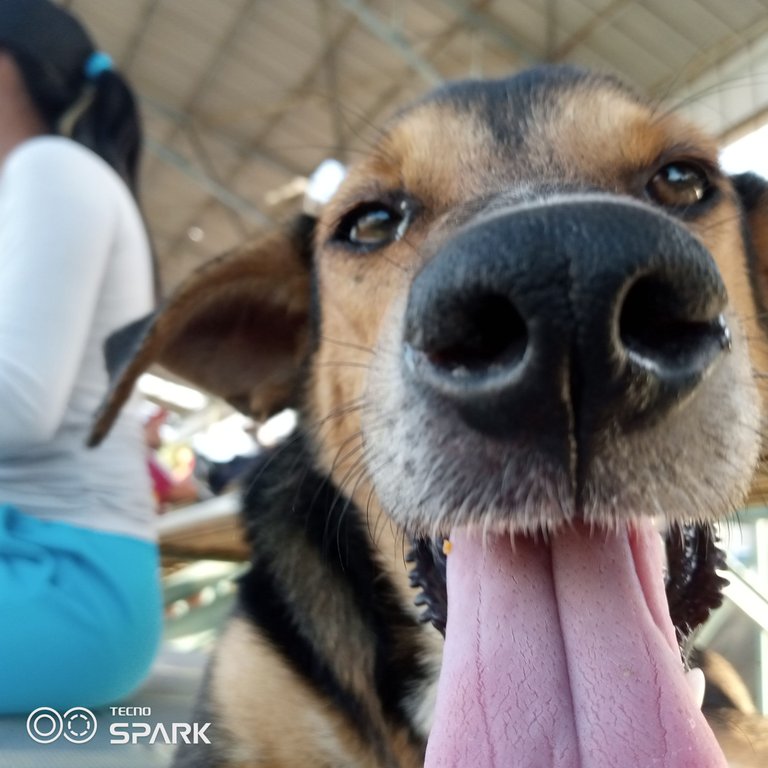 Already here he was not making eyes at me. But weeks ago I was trying to teach him to sit, it is likely that when he wants food, he now feels like synonymous with it.
What I do, is that every time I try to show off my dog taming skills, he always does the opposite and does the opposite of what I tell him to do. So my work itself is not done, but isn't he a cute little dog?
Ya aquí no me estaba haciendo ojitos. Pero hace semanas estuve tratando de enseñarle a que sentara, es probable que cuando quiera comida, ahora se siente como sinónimo de ello.
Lo que sí, es que cada vez que trato de presumir de mis habilidades como domador de perros, siempre hace o contrario y hace lo contrario a lo que le digo. Así que mi trabajo en sí no ha terminado, ¿pero verdad que es un perrito lindo?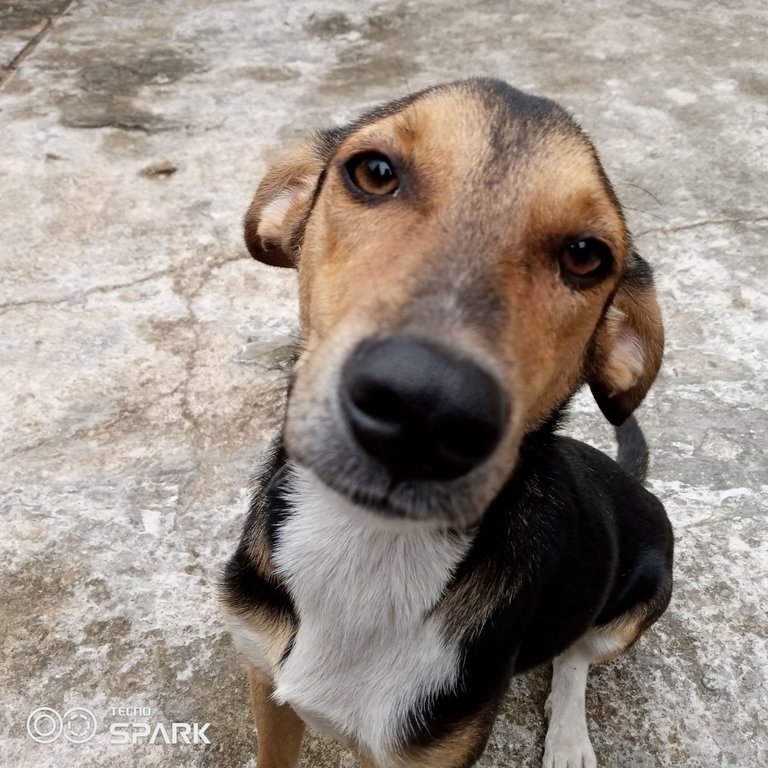 -Now I want one where you smile and show off your precious side.
Well, this was the most beautiful picture he has given me and I liked it too, although to tell you the truth I still miss my old dog, Dominic has been very special, and I really feel very, very dear to him.
-Ahora quiero una donde sonrías y dejes ver tu lado precioso-
Pues esta fue la fotografía más hermosa que me ha regalado y además me ha gustado, aunque a decir verdad aún extraño a mi antiguo perro, pues, Dominic ha sido muy especial, y realmente me siento muy, pero muy querido por él.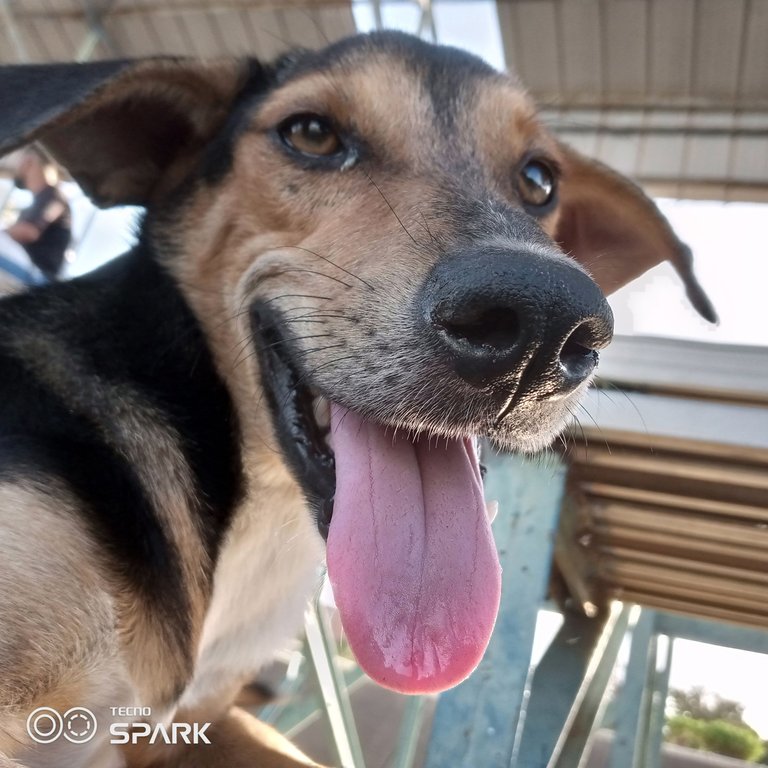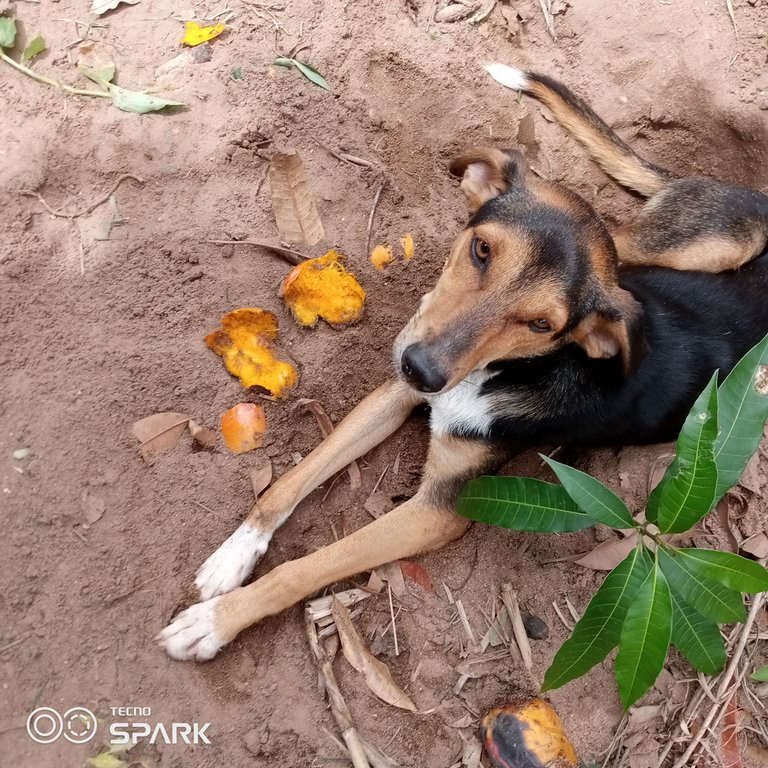 This last one, I took today.
At first I was worried because he and Brandon, who is his uncle, sleep a lot more than I had seen before.
But I've already confirmed that it's a natural part of them, that they do it to stay awake during the night, and it's good to know that's what it is, since, almost everywhere he goes with me, basically what he does is to lie down and sleep. xD
Esta última, la tomé el día de hoy.
Al principio me había preocupado porque él con brandon, que es su tío, duermen muchísimo tiempo, más de lo que veía antes.
Pero ya he confirmado que es parte natural de ellos, que lo hacen para estar despierto durante la noche, y que bueno saber que es eso, ya que, casi a todos lados donde me acompaña, básicamente lo que hace es acostarse y dormir. xD
---
Finally, sometimes I have to leave them at home when we go out shopping, or when we have important meetings that they cannot attend.
At times they bark and cry, but they are used to it, in fact, I think they already know the days when we will leave them at home hahaa.
There he is with your uncle, and both of them have made our lives happy.
Por último, a veces los debo dejar en casa cuando vamos a salir a comprar, o cuando tenemos reuniones importantes a los que no pueden asistir.
Por momentos ladran y lloran, pero ya se han acostumbrado, de hecho, creo que ya saben los días en que los dejaremos en casa jajaa
Allí esta con tu tío, y ambos, nos han hecho la vida feliz.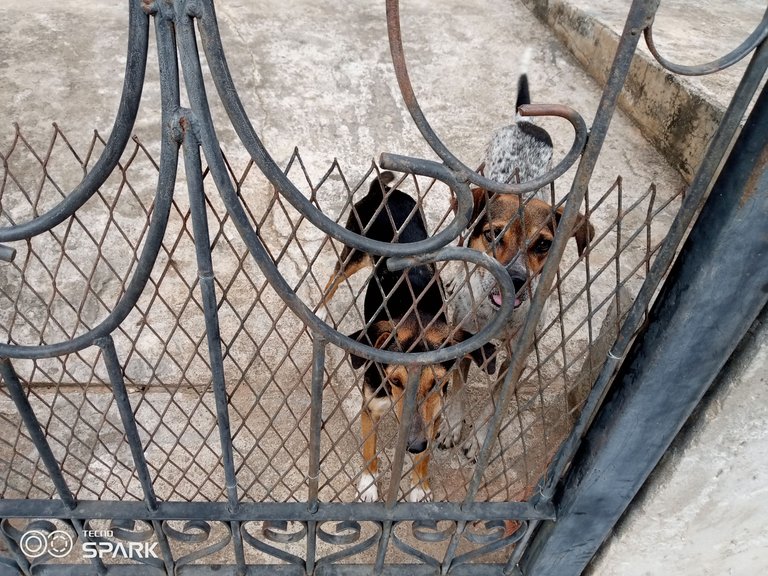 Ismael D. Rodríguez
Fotografías propias. Tomadas con un Tecno Spark 6Go Editadas con Inshot
Discord ismaelrd04#9345




---
---