Farewell dear Dominic [Eng/Spa]
While it is true that when we decided to emigrate and gave some reasons, many understood it, because they knew it was for our benefit, and they supported us and supported us unconditionally in this new stage of our life.
But how could I explain that to Dominic? If he only knows how to love, and does not know how to leave, but rather, whenever he could, he could only accompany me.
Maybe he already knew it from our topics of conversation, or maybe not, but his look in those days, was of sadness, he could hardly look at me.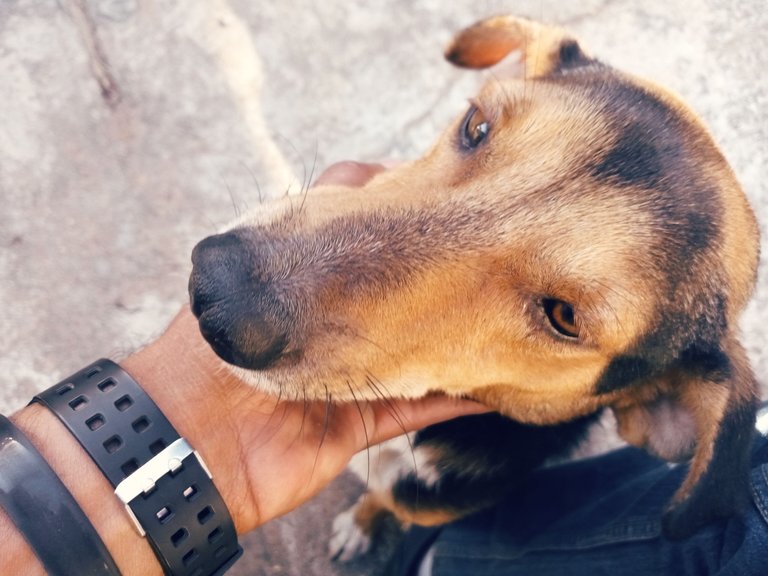 When we took our suitcases out, he just stood by them for moments, as he sat there looking at me.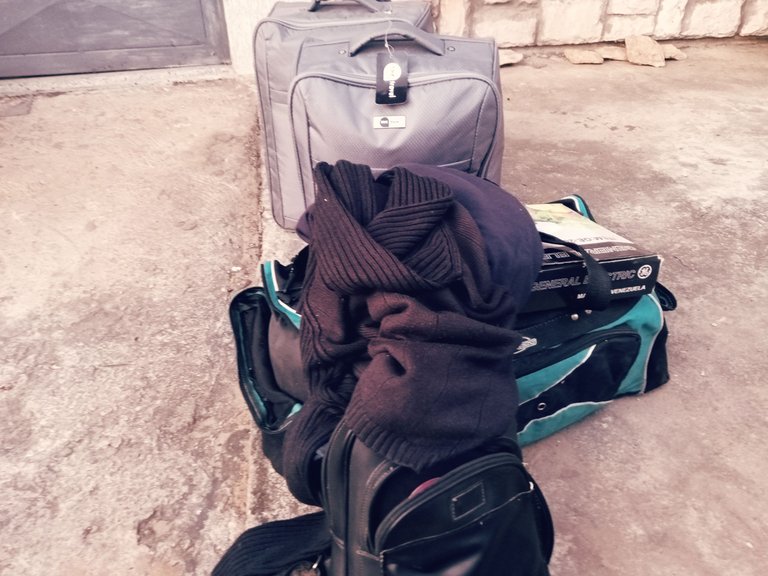 And every time I approached her, she would quickly stand up a little, and look for ways for me to pet her head and ears.
Really, it made me very nostalgic.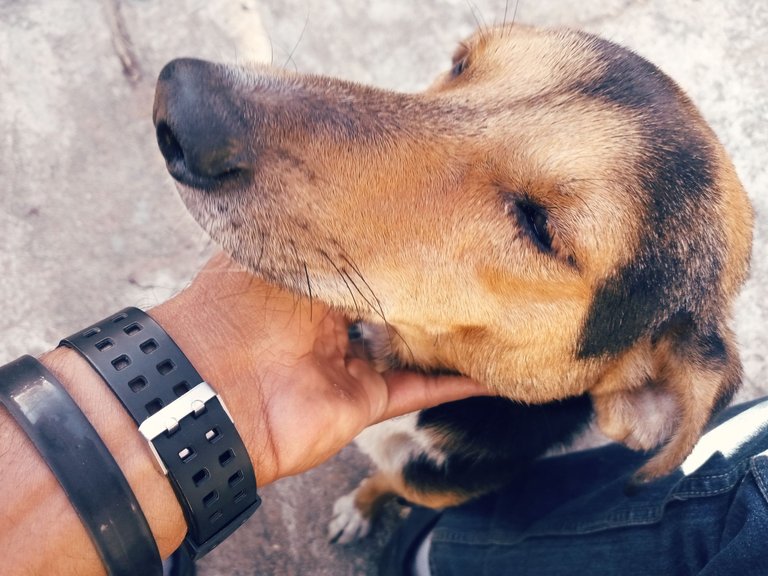 One way or another, he was there, looking at me as if he just wanted to say something, but I knew that just like me, we were very homesick for the simple fact that we would be moving away at some point during the day.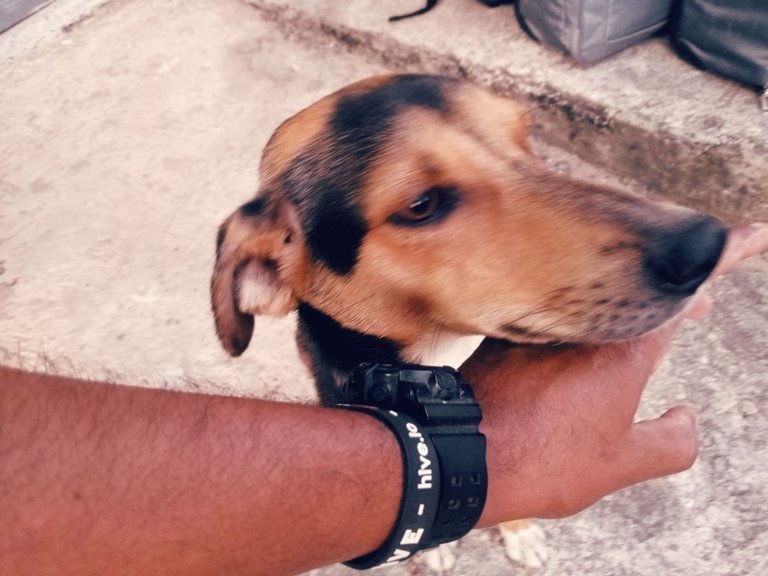 His sad little eyes reminded me of when Tobby would say goodbye sometimes when I would go on trips, and it's hard as I felt that same emotion seeing poor Dominic in that situation, knowing that one way or another, he wouldn't feel the same affection I gave him while he could.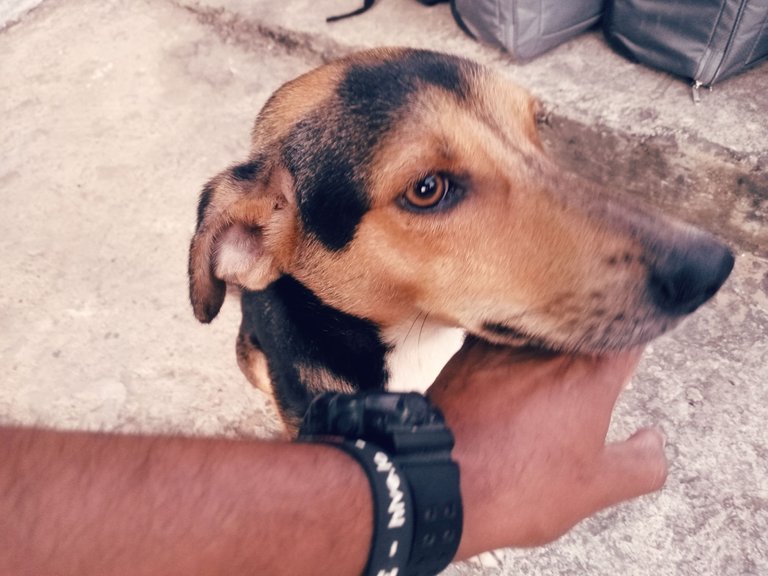 Every instant, and every moment, I felt him holding my hand, and despite the fact that time after time I would tell him to stay away, it didn't matter, he was always raising his little paws above me.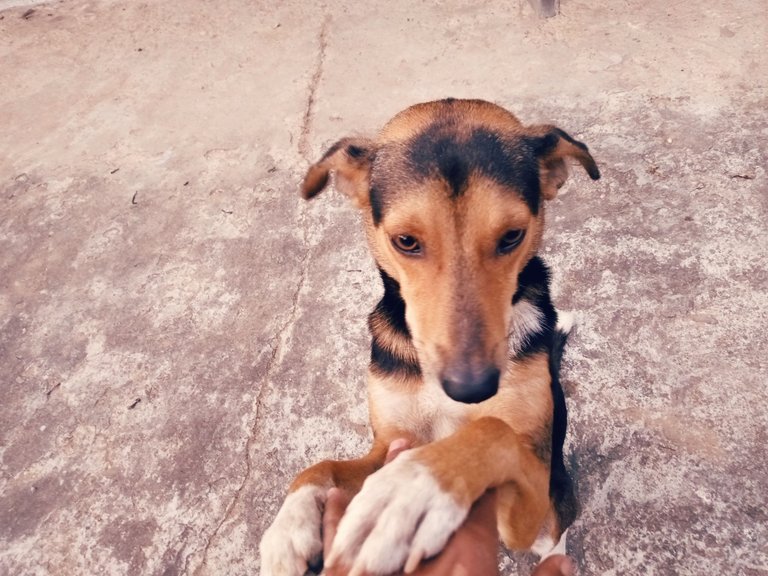 Did he want to go with us? If only he could have, we really would have, as he significantly proved what a good friend he was, and on top of that, how loyal at every turn.
So yes, I will miss him very much.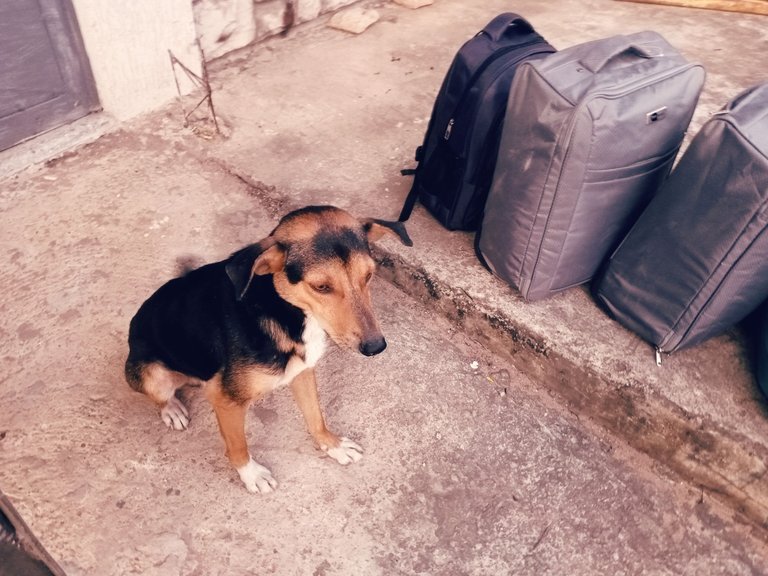 This was the last picture I took of him🥺😞😓.
By now I know he's fine. A couple of friends have told me they've seen him and he's fine.
How I didn't want to leave him locked up at home, a family that lives across the street from what used to be our house, and they took care of him a bit while he lived there, and well, I hope they do that now too.
Anyway, I will look for a way to see that he is very well and take care of him from a distance.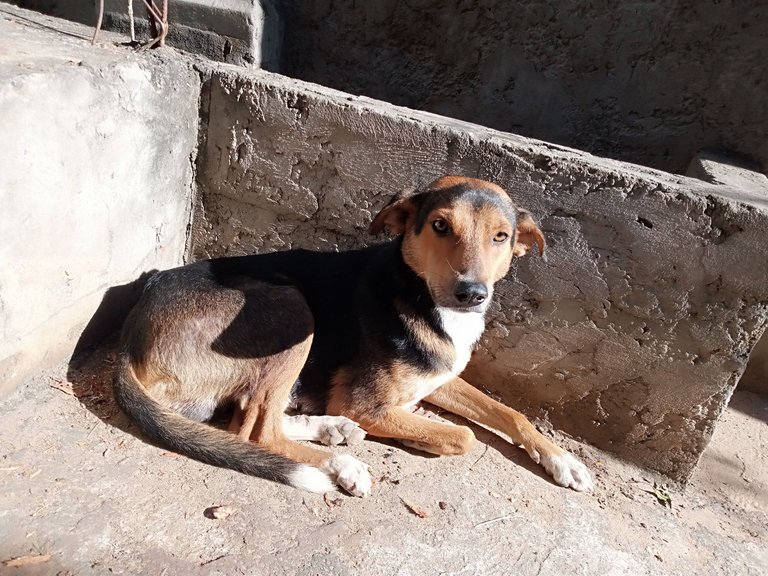 Versión en Español
Si bien es cierto que cuando decidimos emigrar y dimos algunas razones, muchos lo entendieron, pues sabían que era por nuestro beneficio, y nos apoyaron y nos apoyan incondicionalmente en esta nueva etapa de nuestra vida.
Pero, ¿Cómo podría explicar eso a Dominic? Si él tan solo sabe querer, y no sabe dejar, sino más bien, siempre que pudo, solo pudo acompañarme.
Quizás ya lo sabía por nuestros temas de conversación, o quizá no, pero su mirada en esos días, fue de tristeza, apenas podía mirarme.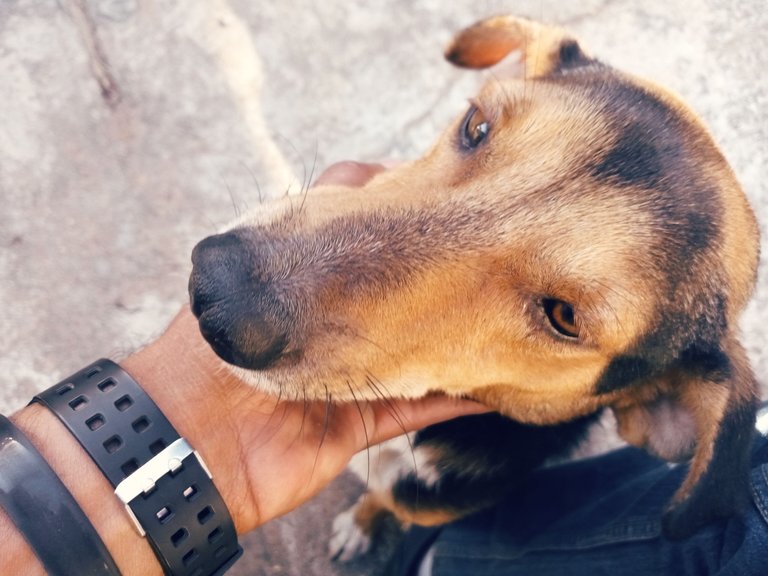 Cuando sacamos nuestras maletas, solo se quedó por momentos al lado de ellas, mientras estaba sentado mirándome.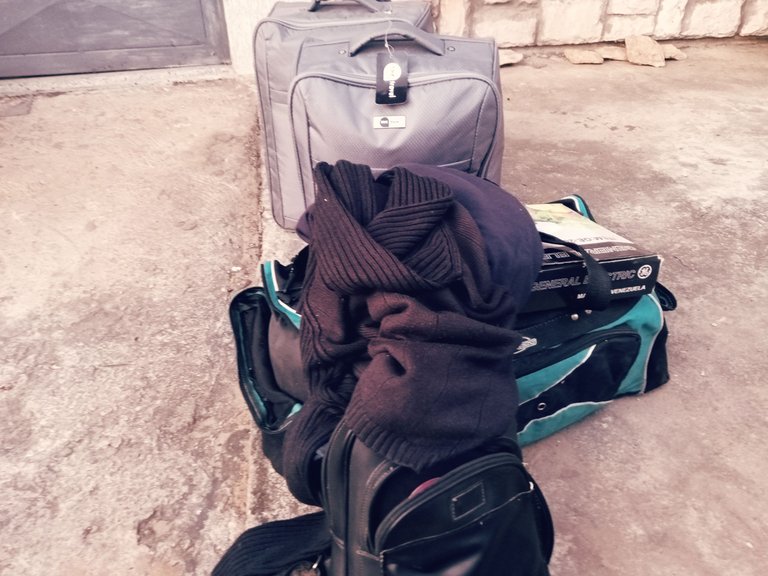 Y cada vez que me acercaba a ella, rápidamente se levantaba un poco, y buscaba forma de que le acariciara la cabeza y sus orejas.
En verdad, me dió mucha nostalgia.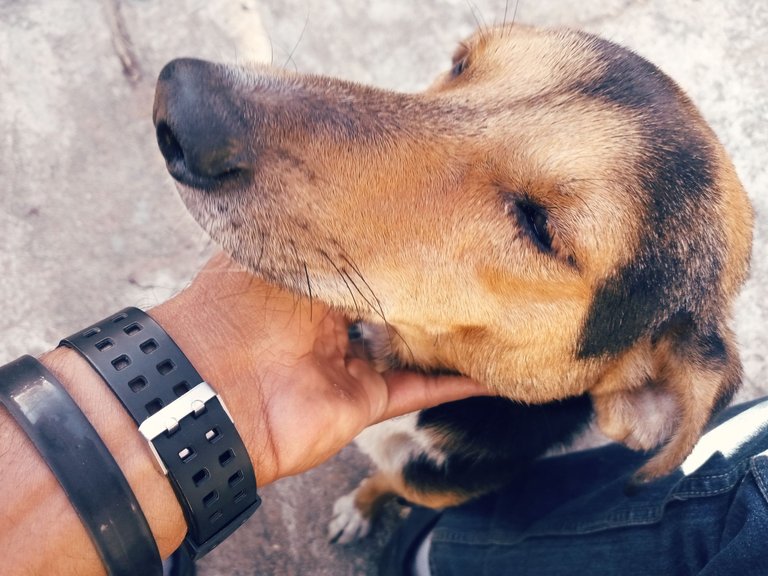 De un modo u otro, el estaba allí, mirándome como queriendo decir tan solo algo, pero sabía que al igual que yo, nos daba mucha nostalgia el simple hecho de que nos alejaríamos en algún momento del día.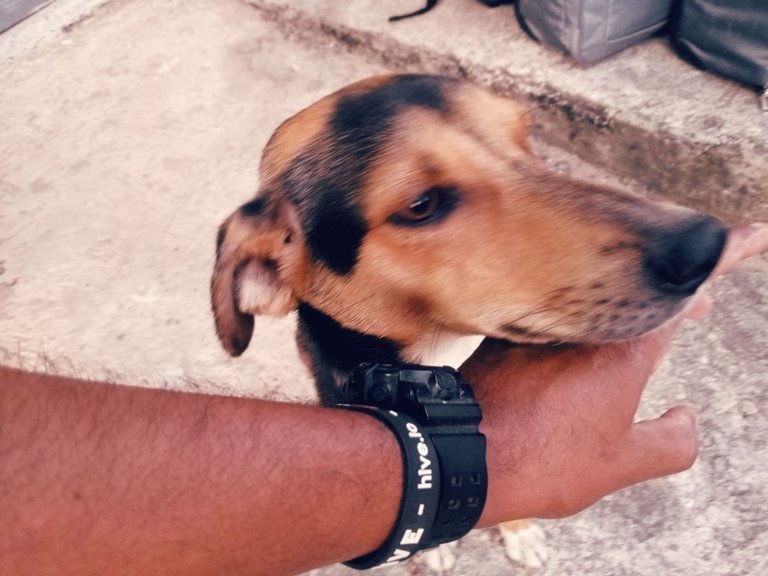 Sus ojitos tristes me recordaron cuando Tobby se despedía a veces cuando me iba de viaje, y es difícil pues sentí esa misma emoción al ver al pobre Dominic en esa situación, sabiendo que de un modo u otro, no sentiría el mismo afecto que le di mientras podía.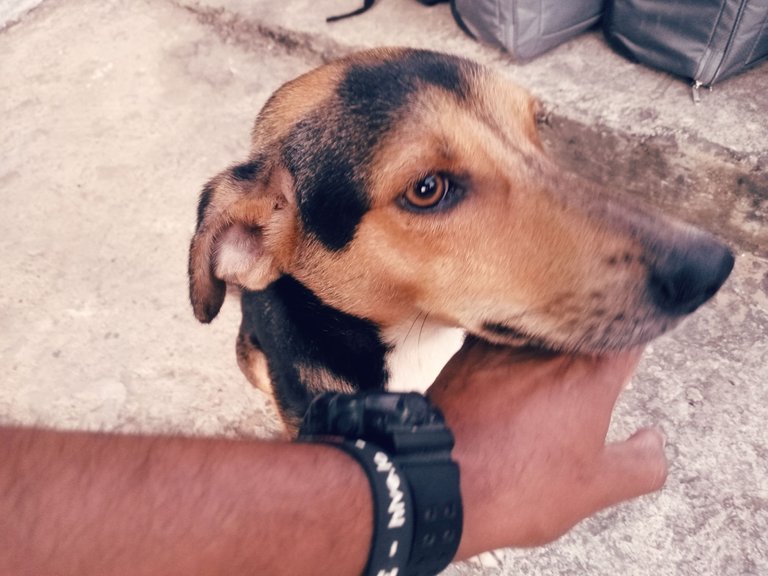 Cada instante, y a cada momento, sentía que me tomaba la mano, y pese a que vez tras vez le decía que se alejara, no importaba, siempre estaba alzando sus patitas sobre mí.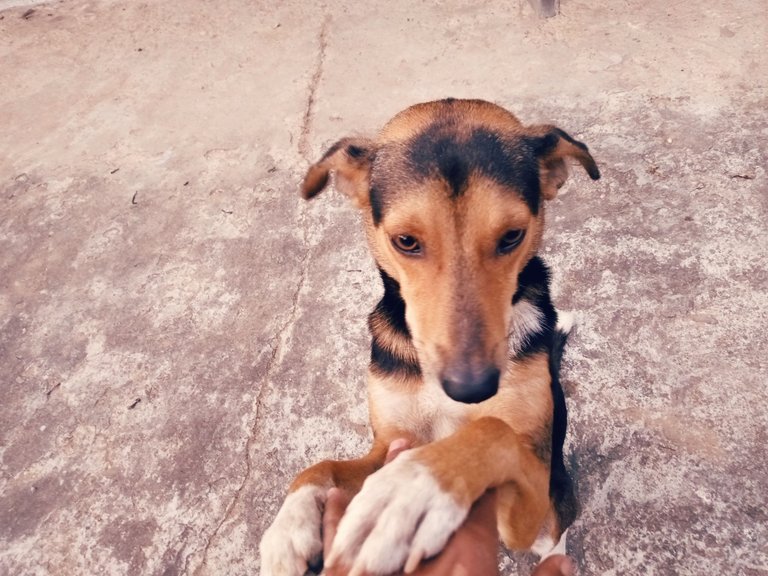 ¿Quería irse con nosotros? Si tan solo hubiese podido, realmente lo hubiéramos hecho, pues demostró significativamente lo buen amigo que fue, y además de eso, lo leal en cada momento.
Así que sí, lo voy a extrañar mucho.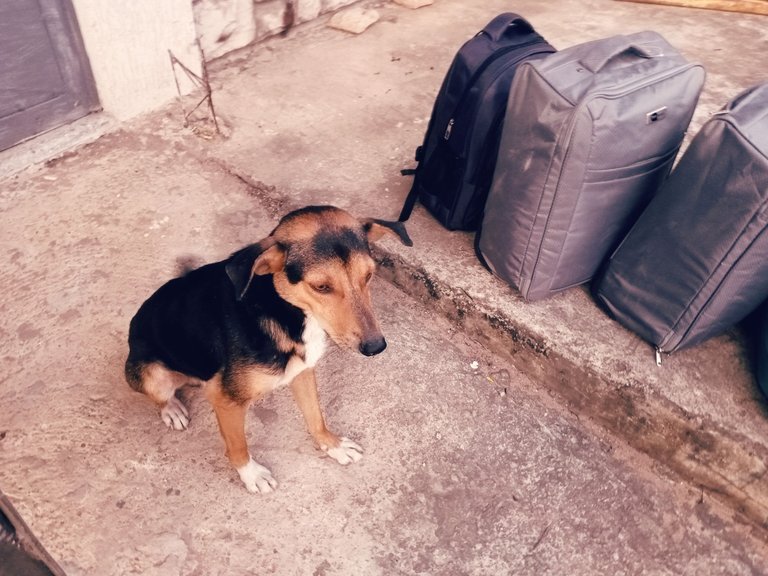 Está fue la última foto que le tomé🥺😞😓
Por ahora ya sé que está bien. Un par de amigos me ha dicho que lo han visto y que está bien.
Cómo no quería dejarlo encerrado en casa, una familia que vive en frente a la que fue nuestra casa, y ellos lo cuidaron un poco mientras vivía allá, y pues, también espero lo hagan ahora.
De todas maneras, buscaré forma de ver que este muy bien y cuidarlo desde la distancia.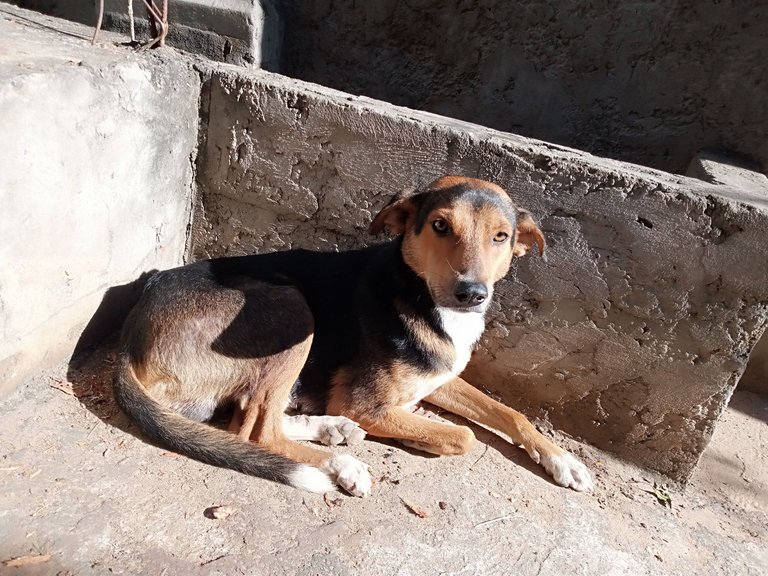 Ismael D. Rodríguez
Discord ismaelrd04#9345




---
---