How to make " Dendeng Balado "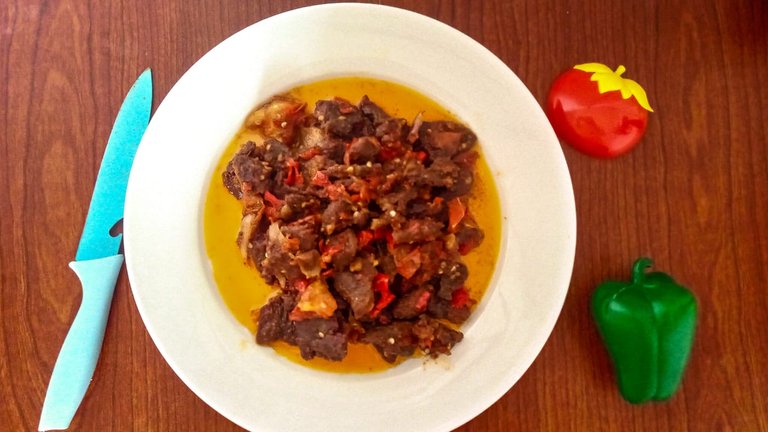 Hello hive friends, this time I want to share the recipe for "Dendeng Balado". Dendeng balado is a typical West Sumatran dish made with thin slices of dry fried beef. Usually this food is found in Minang restaurants or at weddings.
This morning, I got a call from my friend. They want to visit my house in order to get in touch. Coincidentally, we haven't seen each other for a long time. So I also prepared food to be served in the meeting later.
Actually, this is my first time trying to cook this "Dendeng" . I tried to use a recipe I got from my mother. In order to get the right taste in processed meat, it must be revealed first and most importantly, don't lack seasoning
Ingredients for uncovering flesh
500gr beef
One piece of garlic
Two red onions
Galangal one segment
Coriander
Bay leaf
Lemongrass
Salt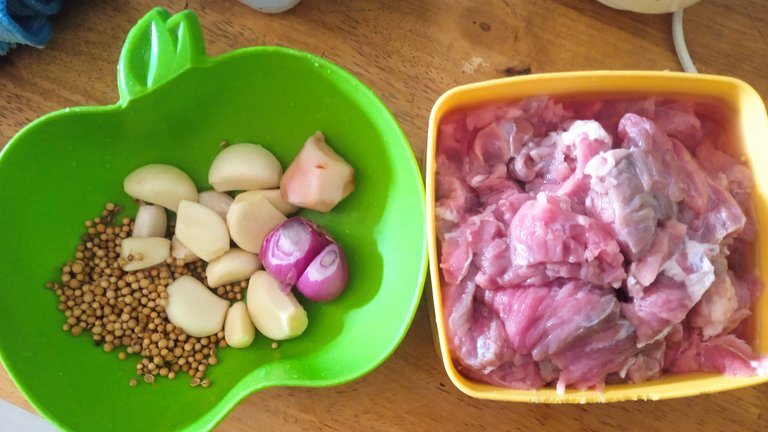 How to process
Step 1
Cut the meat thinly, then wash it with clean water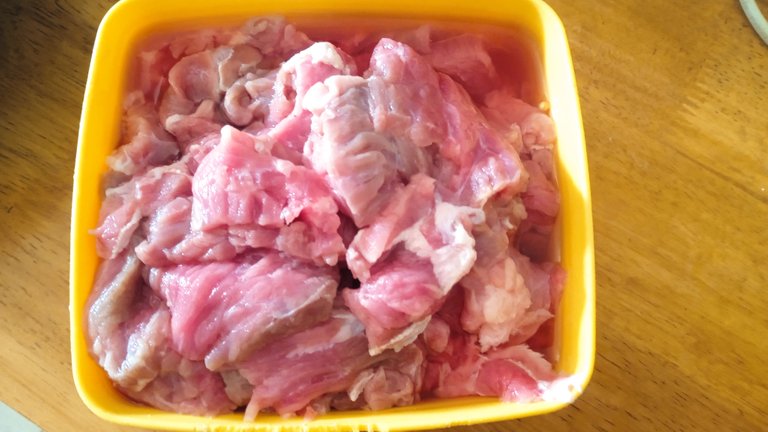 Step 2
Puree the garlic, onion, galangal and coriander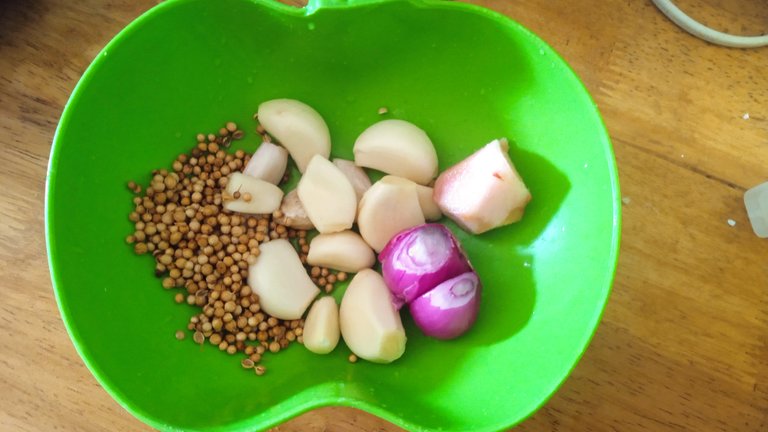 Step 3
Combine the ground beef and spices in the skillet. Don't forget to add salt, bay leaf and lemongrass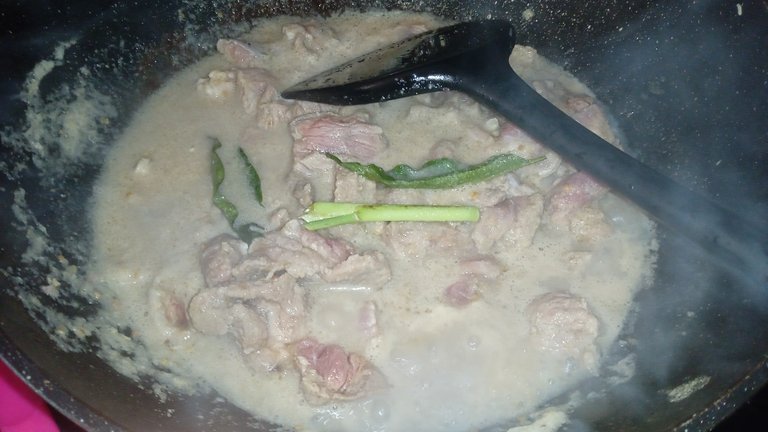 Step 4
Boiled the meat over medium heat until the spices seep into the meat thoroughly as shown in the image below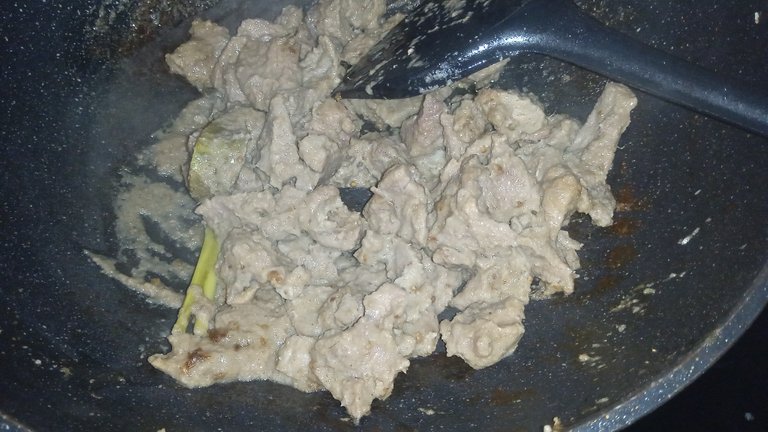 Step 5
After that, "geprek" the meat so that the marinade is more absorbed into the interior and to produce tasty meat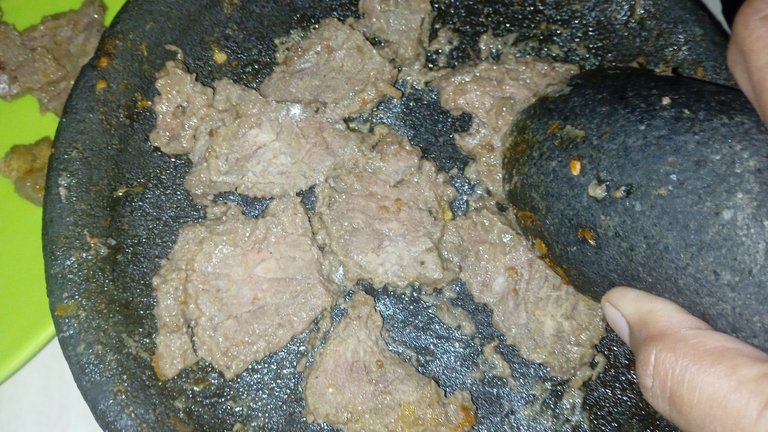 Step 6
After that, fry the meat over medium heat until cooked ( brownish)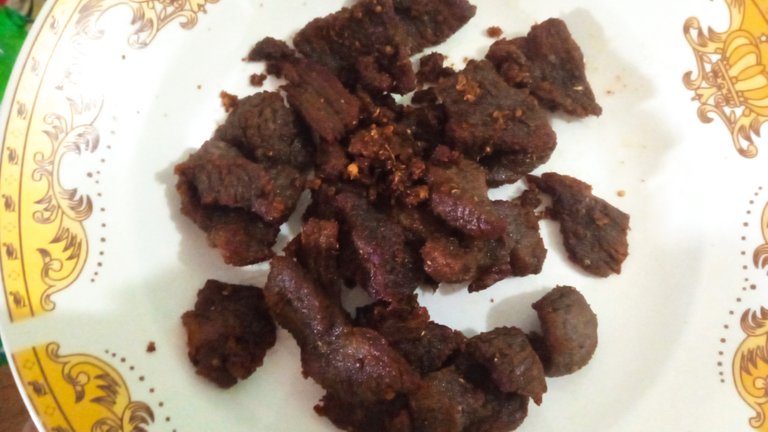 Next to make beef dendeng balado, we need one more step from the ingredients below:
Red chili pepper
Red onion
Garlic Onion
Tomatoes
Sugar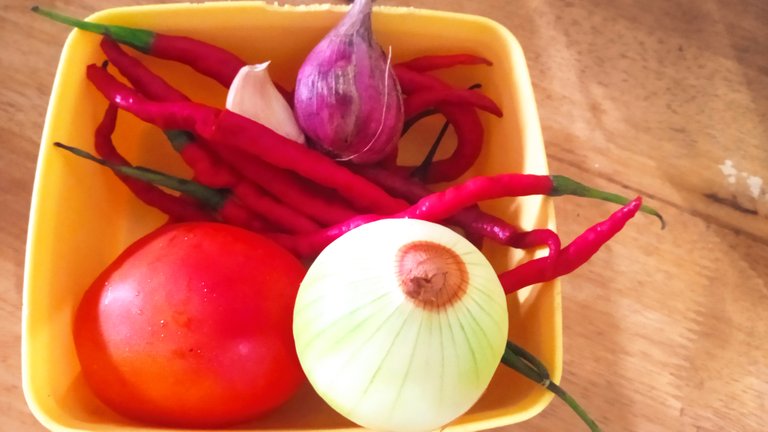 How to cook it
First, add a little oil. Saute onions. Next, geprek chili, onion and garlic. Next, put it in the pan. Don't forget to add sliced ​​tomatoes and sugar too And lastly, put the meat that has been fried earlier into the face, stir until blended. And the beef dendeng is ready to be served.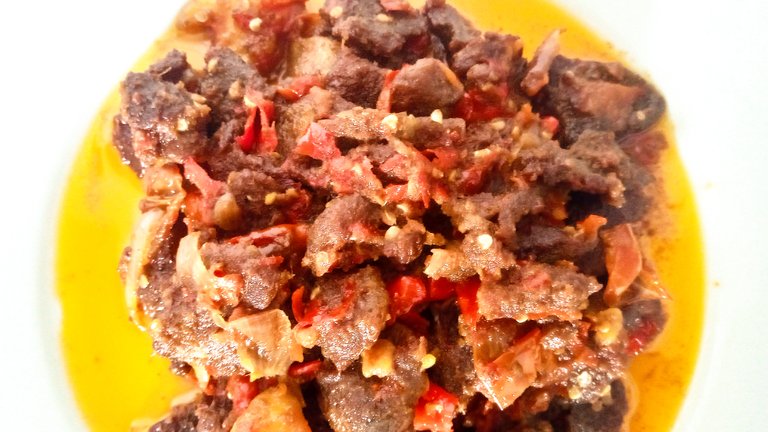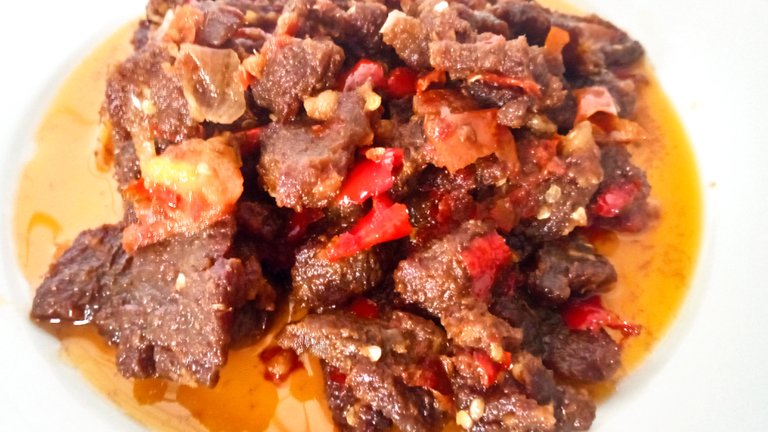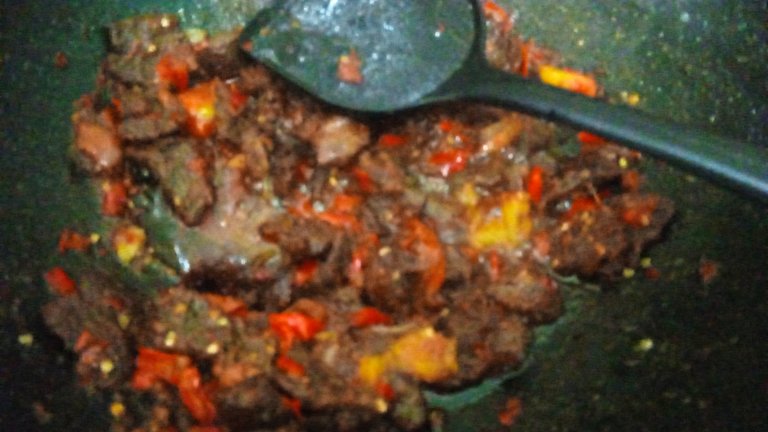 Hi Readers and Hivers, Thank you for reading and visiting my posts which are 100% my own copyright, my own content, writing and photos, taken with the Redmi 9c Smartphone. Have a nice day. And I hope my article is useful for all of you, best regards from me @ismelda2305
See you in the next post
About the Author
I am a housewife with a daughter. I live in Medan. Apart from being a housewife, I have a hobby of cooking. Therefore, I pour my hobby into writing. Hopefully my writing is useful and get input from readers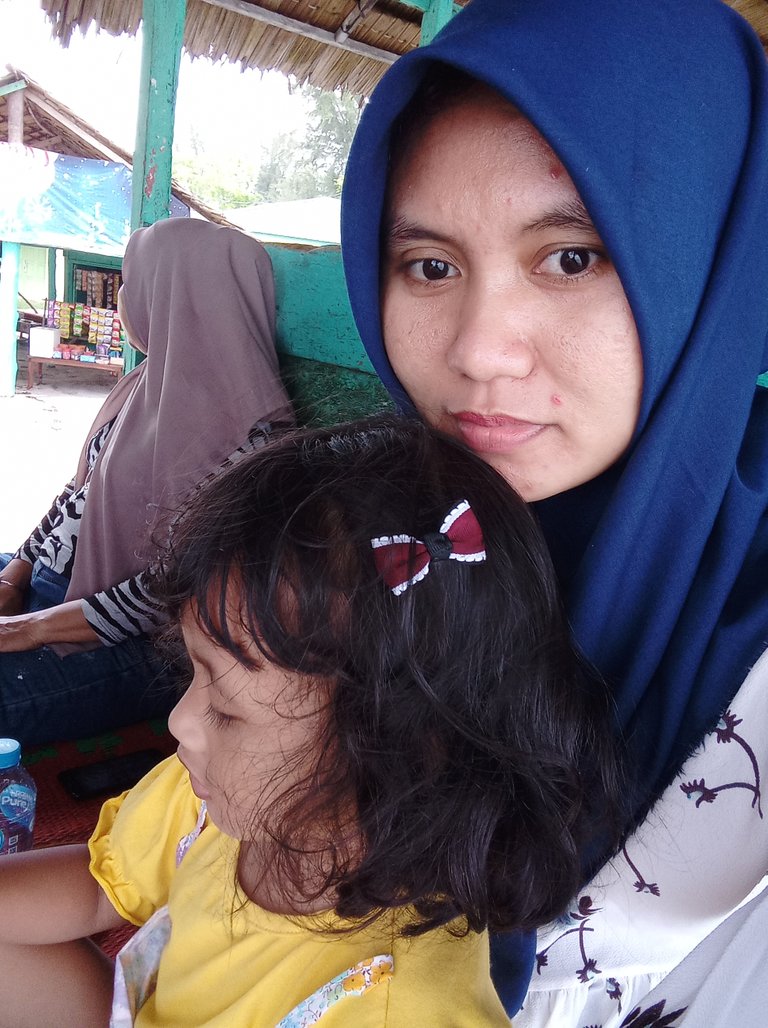 ---
---