Lunch with My Favorite Vegetables "Mashed Cassava Leaves"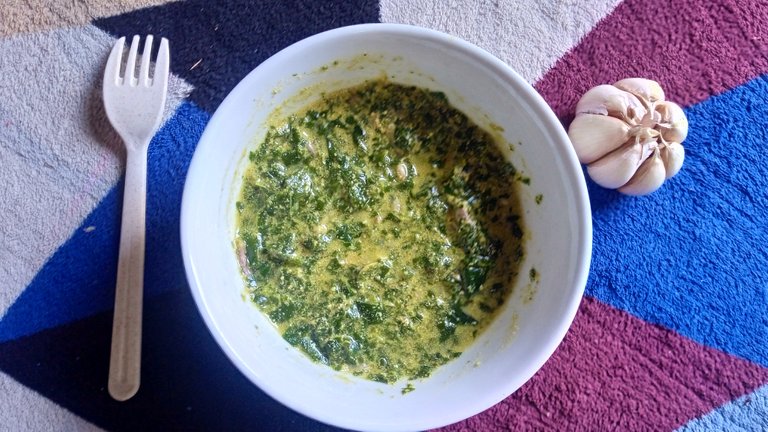 Vegetables are healthier for our body
In the village, this dish is familiar. However, this is not the case in the city. Very hard to get. This dish is made from cassava leaves. This is my family's favorite dish. I haven't made it in a very long time.
This afternoon, I returned to cooking my family's mainstay menu. I got this recipe from my mother. The way to make it is actually very easy, it just takes more time than just cooking vegetables normally. This cassava leaf is known as mashed cassava leaf, this dish is a typical Medan dish.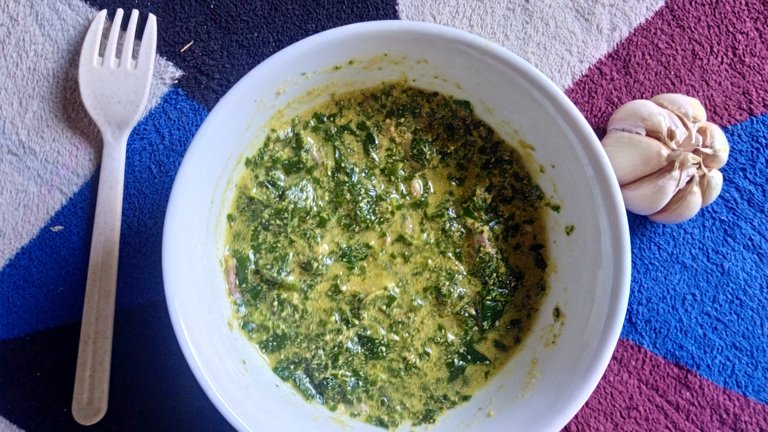 Why is that? Because the process is crushed with millstones. Immediately I will write the recipe here.
Ingredients:
Cassava leaves
Kincung
Rimbang
Garlic
Red onion
Red chili pepper
Ginger
Turmeric
Turmeric leaves
Coconut cream
Salt
---

How to make it ??
First, puree the onion, red chili, garlic, ginger, turmeric in a blender until smooth. Then, pound the cassava leaves with a millstone to taste (if I'm here it's not so smooth), then geprek kincung and rimbang.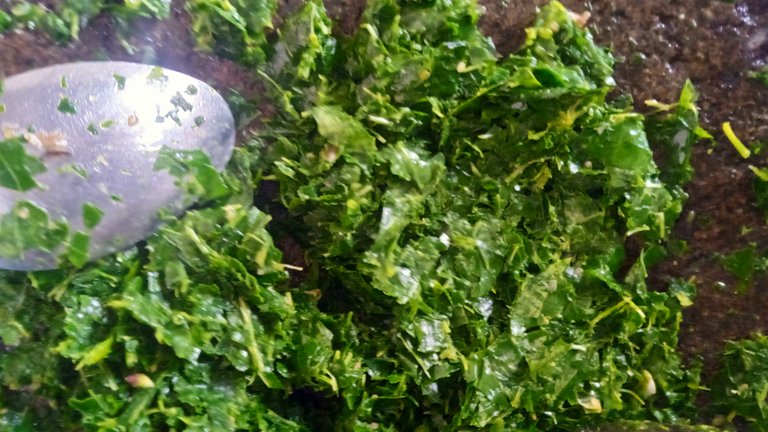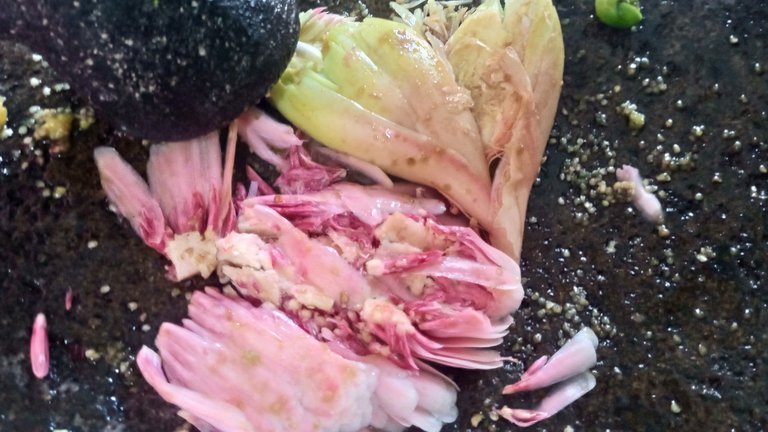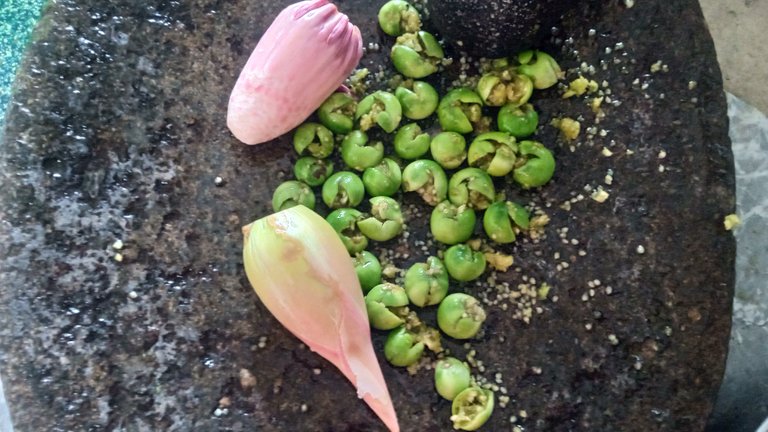 After that prepare the pan, put the coconut milk and spices in the blender earlier into the pan. Stir for a few minutes until it boils.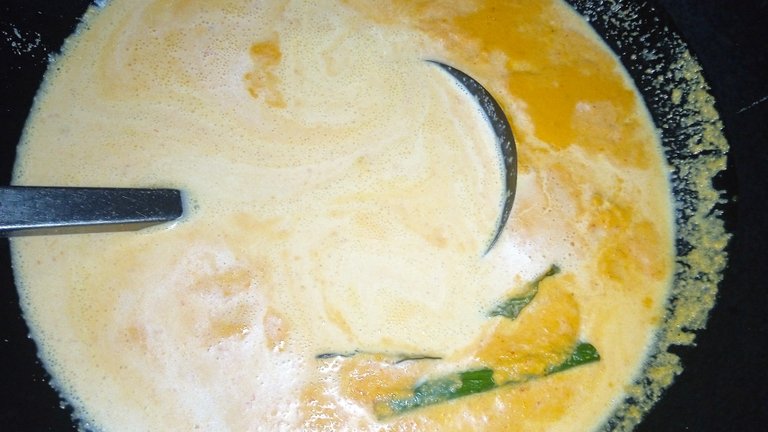 Then, enter the kincung and rimbang. Stir again for a few minutes. And related, enter cassava leaves along with salt. Stir until cooked.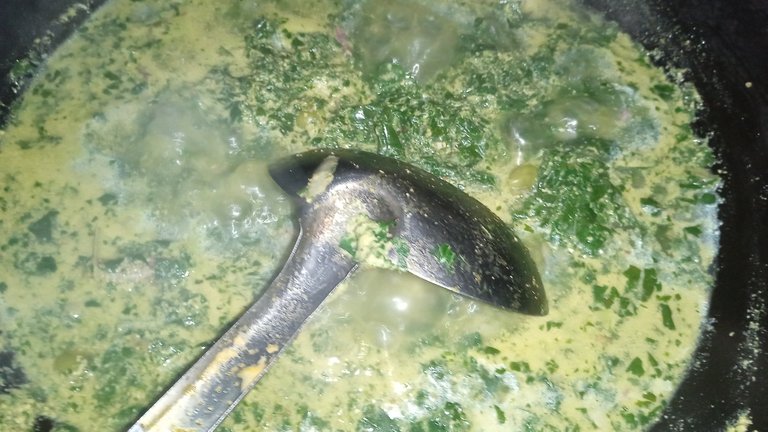 Finally, it's ready to eat. Serve with rice to enjoy this mashed sweet potato vegetable.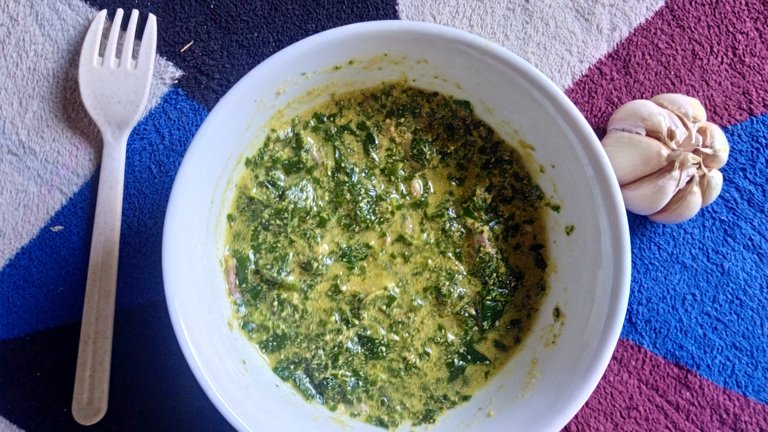 Thank you for reading my post. See you in next post.
---
About Author
I am a housewife with a daughter. I live in Medan. Apart from being a housewife, I have a hobby of cooking. Therefore, I pour my hobby into writing. Hopefully my writing is useful and get input from readers
---
---