#MiVidaDeMamá por @motherhood. Hola virus a la vista, ¿una mamá se puede enfermar?. (esp-eng)

Saludos queridos amigos de @motherhood en donde nos reunimos cada día para compartir temas de la crianza y también inquietudes de la misma.
Greetings dear friends of @motherhood where we meet every day to share parenting topics and also parenting concerns.
Esta vez plantearé un tema enfocado en nosotras las mamás ya que es algo que hemos pasado en más de una ocasión y como ya es para mi una constructiva costumbre al final les dejaré algunas preguntitas.
This time I will raise a topic focused on us moms since it is something we have gone through on more than one occasion and as it is already for me a constructive habit at the end I will leave some questions.
💉 💉💉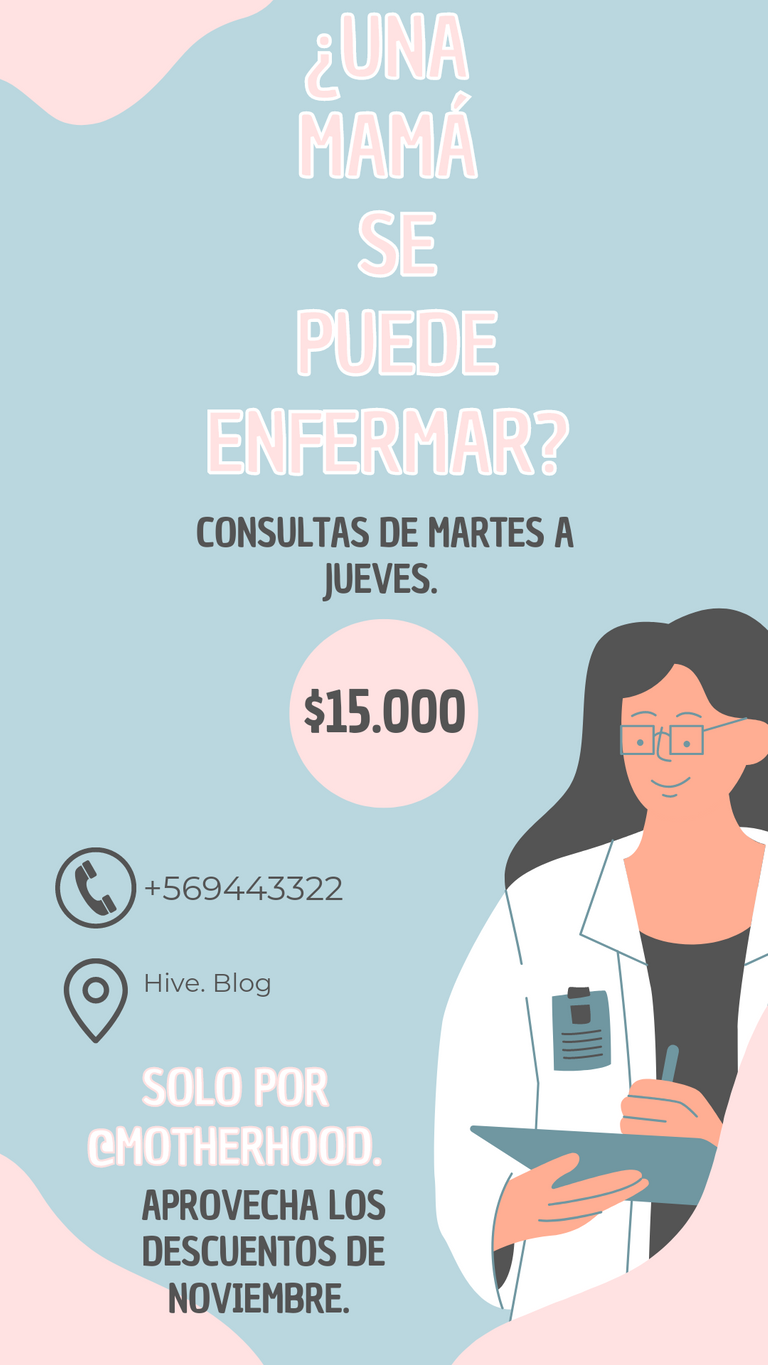 Si bien es cierto el ser madres es un trabajo continuó donde las mismas vacaciones dejan de serlo ya que seguimos trabajando así que esa palabra deja de tener ese añorando significado.
While it is true that being a mother is a job that continues where the same vacation is no longer a vacation because we continue to work, that word ceases to have that longing meaning.
Muchas cosas ocurren en el día de nosotras las madres tales como terminar almorzando de pie, ir al baño con la puerta abierta y posponer mil veces lo que estamos realizando para socorrer a nuestros retoños.
Many things happen on the day such as ending up having lunch standing up, going to the bathroom with the door open and postponing a thousand times what we are doing to help our children.
Pero acá es donde plantearé algo que de verdad nos pone mal ya que no sabemos como actuar si nos sentimos realmente mal.
But here is where I will raise something that really makes us sick because we do not know how to act if we do not feel really bad.
Cuando nos enfermamos díganos de algo común como el "virus del resfriado 🤧" ese que muchas veces nos deja tiradas en la cama con fiebre y temblando como si estuviéramos hechas de gelatina.
When we get sick tell us about something common like the "cold virus 🤧" that many times leaves us lying in bed with fever and shivering as if we were made of jelly.
En esas ocasiones y cuando éramos solteras o sin hijos nos podíamos dar ese lujo de decir -me quedo en cama-pero siendo mamá eso no se puede hacer ya que hay personitas que dependen de nosotras para lo más mínimo.
On those occasions and when we were single or had children we had the luxury of saying -I'm staying in bed- but being a mom that can't be done since there are little people who depend on us for the smallest things.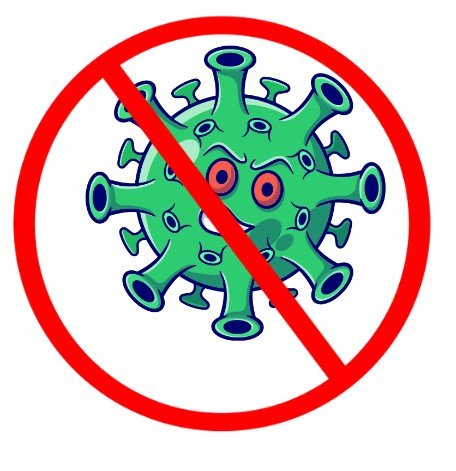 A veces imagino escenas del interior mi cuerpo donde viene el virus todo canchero como diciendo -acá llegué yo-, en eso salta sistema de defensa parando en seco al virus dándole un sin fin de explicaciones lógicas, algo así como -acá no puedes pasar ya que debemos cuidar al bebé, preparar la comida, lavar la ropa y también mañana hay cita con el pediatra así que no te imagines en ponerte cómodo- el virus todo asombrado escuchando y viendo a la defensa que sigue argumentado hasta que propone un sabio trato que agrada al virus –un estornudó cuando este cerca del marido y santo remedio, tendrás 7 días en residencia vio donde atenderán al moribundo como rey-.
Sometimes I imagine scenes from inside my body where the virus comes all cool like saying -here I am-, in that moment the defense system jumps and stops the virus in its tracks giving it endless logical explanations, something like -you can't come in here because we have to take care of the baby, prepare the food, do the laundry and tomorrow we have to take care of the baby, wash clothes and tomorrow we have to take care of the baby, the virus all astonished listening and watching the defense that continues arguing until it proposes a wise deal that pleases the virus - a sneeze when it is near the husband and holy remedy, you will have 7 days in residence saw where they will attend the dying as a king-.
Algo muy descabellado pero si lo imaginan así hasta da risa, en fin las pocas veces que me he sentido mal sigo con las cosas cotidianas y la verdad analizando desde que soy madre que no me resfrío mucho a comparación de antes de ser mamá, es como si tuviésemos una extraña capa protectora que nos ayuda en ese sentido.
Something very far-fetched but if you imagine it that way it even makes you laugh, anyway the few times I have felt bad I continue with the daily things and the truth analyzing since I am a mother I do not get colds much compared to before being a mom, it is as if we have a strange protective layer that helps us in that sense.
En una ocasión mi hija me dijo que las mamás estábamos para cuidar a los enfermos porque nuestras manos mágicas hacen que todo se vaya rápido, pienso que tiene razón porque cuando nuestros hijos se enferman y los cuidamos nos tanto amor y preocupación siempre logramos que se sientan bien en poco tiempo, ¿será quizás que tenemos un extraño poder sanador?.
Once my daughter told me that we moms were there to take care of the sick because our magic hands make everything go away quickly, I think she is right because when our children get sick and we take care of them with so much love and concern we always make them feel well in a short time, could it be that we have a strange healing power?
💉 💉💉
Preguntas.
¿ Cuando se enferman de algún resfriado o gripe como actúan?
¿Cuál es su remedio casero que nunca falla?
¿Toman su descanso o continúan sus deberes como si nada pasara?
¿Cómo se comportan sus esposos cuando ustedes están enfermas?
¿Cómo se portan sus esposos cuando están resfriados?.
Comamos saludable para estar sanas y tener pilas ultra recargadas para seguir dando amor y cuidados a nuestras familias.
💉 💉💉
Questions.
When they get sick with a cold or flu, what do you do?
What is your home remedy that never fails?
Do you take your rest or do you continue your duties as if nothing happened?
How do your husbands behave when you are sick?
How do your husbands behave when they have a cold?
Let's eat healthy to be healthy and have ultra recharged batteries to continue giving love and care to our families.
---
Las madres somos la fuerza necesaria que nuestros hijos y familia necesitan para sentirse seguros.
Moms are the necessary strength that our children and family need to feel safe and secure.
---
Las imágenes usadas fueron creadas en canva.



---
---