Dinner at The PIG & PALM✨
The PIG and Palm is one of the restaurants that I could highly recommend if you visit Cebu. It's not a typical restaurant that serves the usual menus. But, it has some good, fresh and new menus to try from one of the best chefs in the city.
The Pig and Palm is located in MSY Tower, Pescadores Road,Cebu Business Park. The location is quite cosy with some bamboo trees around it.
They also serve some good cocktails and craft and local beers of your choice. Which I wish I could try. But, drinking while driving is not always a good idea. Better be safe than sorry.
For our starter, we ordered some freshly baked brioche alongside some garlic paste with some chicken skin and some kinda beetroot paste. Well, I'm not good at remembering food names like usual. But yeah, it's really good. Goody good 👍😋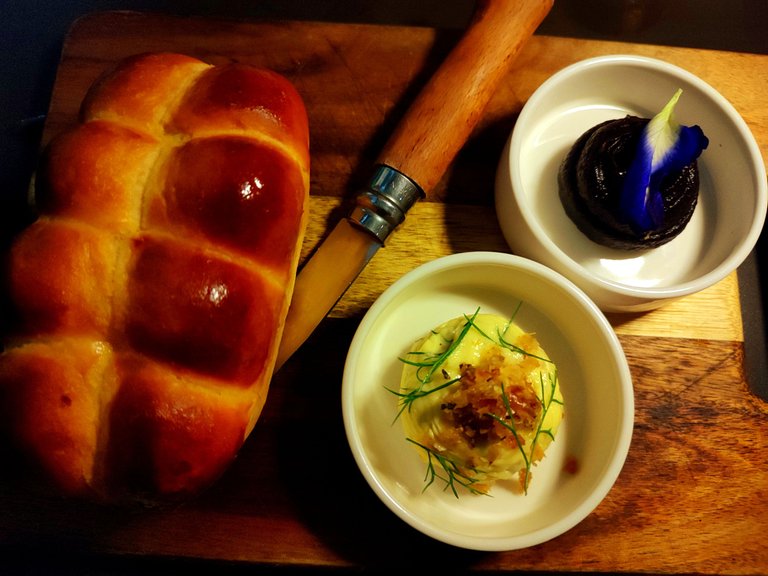 This Roasted gnocchi is one of their best menus for us so far. We even thought that the mushroom that they used for the garnish is Chanterelles. So, we asked the waiter to ask the chef if it was chanterelles and he responded as he wish. Not knowing it's the local oyster mushrooms. Maybe because it tastes like one and we assumed it was a chanterelle. Anyways, it's really good! Perfect menu and we do love it so much.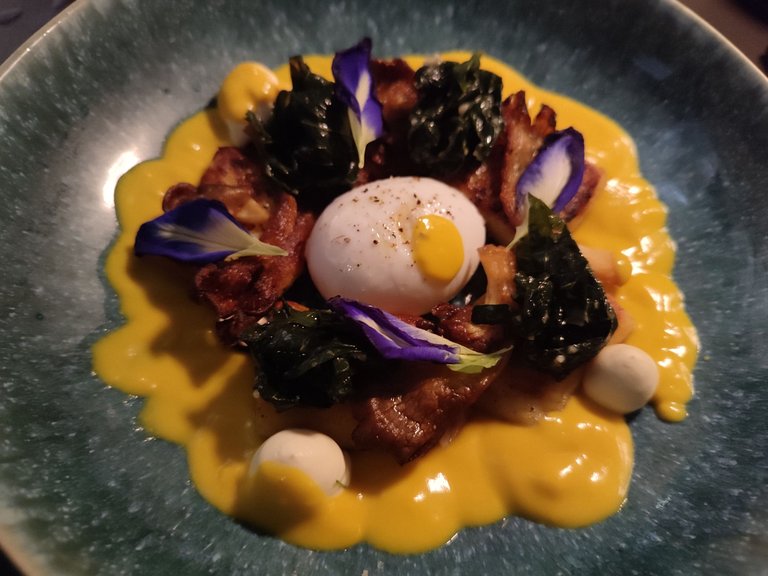 Then we have some beetroot risotto. Before, they serve pumpkin risotto on their menu too. And this plate of Red risotto was just heavenly. 😋 it's kinda creamy and I'm loving it.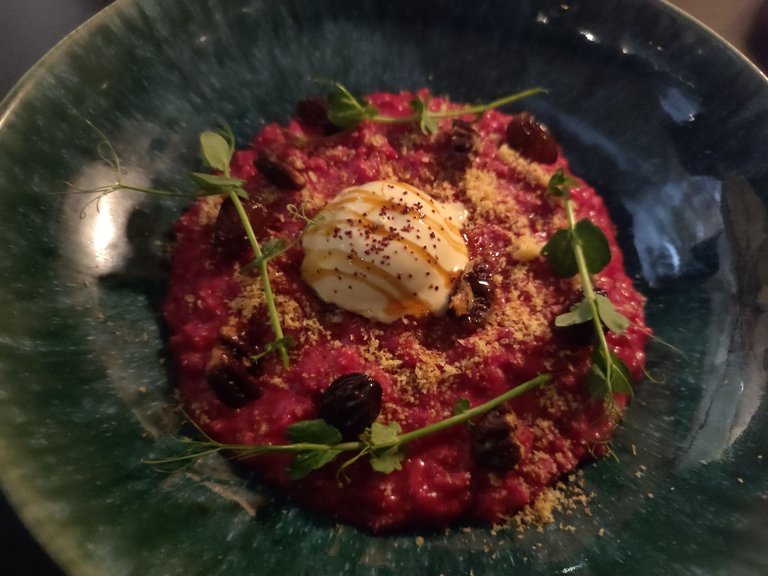 This place is just amazing when you want good food and with a nice and quiet ambience. ✨Its a bit expensive for us but it's worth it. Totally worth it. You'll never regret it for sure. 😉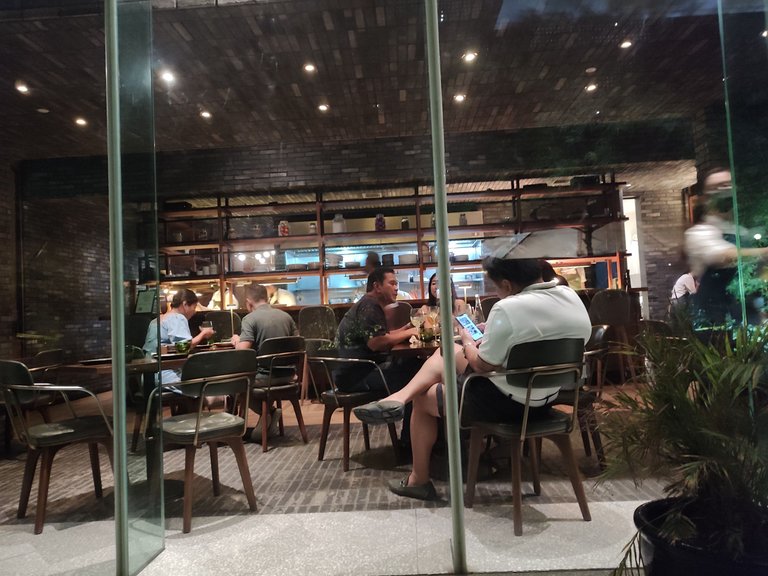 They have indoor tables as well close to the bar. You can see the different bottles of wines and more. The thing with having the food outside is that. The air is so refreshing. I was expecting some mosquitoes but we never had a single bite until we finished our food.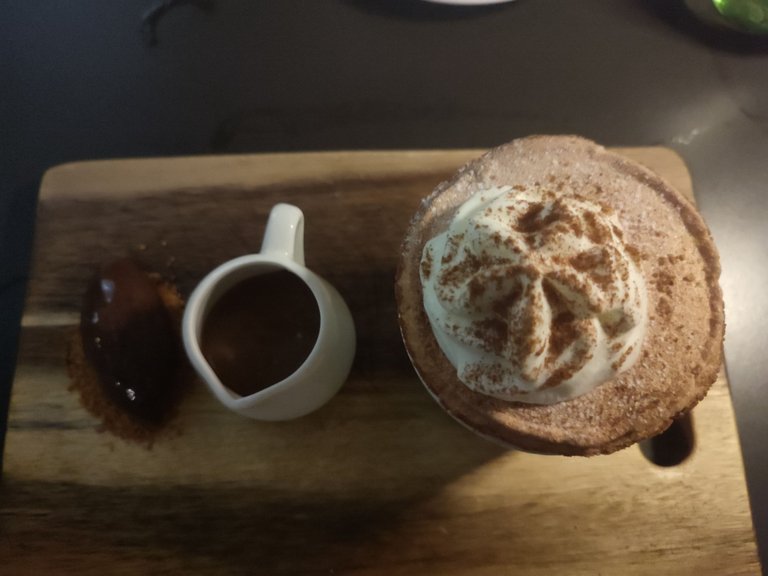 The dinner wouldn't be complete without a dessert. They have few selections of amazing and tasty desserts but we agreed to get this banoffee souffle, toffee sauce with chocolate sorbet. This dessert is really good. I will probably order the same dessert again. 😉
Can't wait to be back and try the other menus. 🤭🤫🤗
Until the next food blog adventure. 🍹🍽🥢
---
---