Food Tasting at Cebu Ocean Park ✨

Christmas is just around the corner and most of us are busy doing a lot of things under the sun.
Coming to ocean park for the 7th or 8th time now. This place has been a good place for us when we are having visitors from abroad and family from Mindanao. Well, We only have an ocean park in Manila which is quite away from the people who lives in the central and southern Philippines. So this place is a gem especially for kids to see some beautiful underwater creatures. There's a lot of activities and things to do in the area. They have bird watching, fish spa, swimming up close with the gator, walking scuba diving, snorkelling, being in the stingray in the water and so on. They have human mermaids swimming in the aquarium before. Unfortunately due to COVID, they were not there anymore. But, maybe who knows! when everything is back to normal again and tourism will back. For sure, they will be back as well. They are huge entertainment for kids.
I was able to attend Ras company food tasting for their Christmas party on the 11th of December which is the same day as our Hive Cebu Hivewonderland Christmas gathering.
Aqua Dining is a new concept that started recently when they are re-open the place.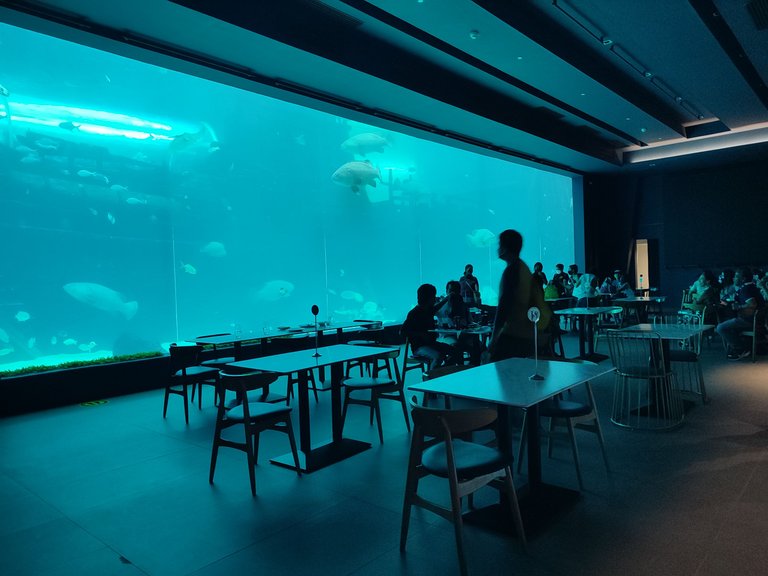 What to expect while dining in the place? You will have the table in front of the big aquarium in which you're able to see these different creatures swimming while you dine in having your fine dining or just an ordinary meal.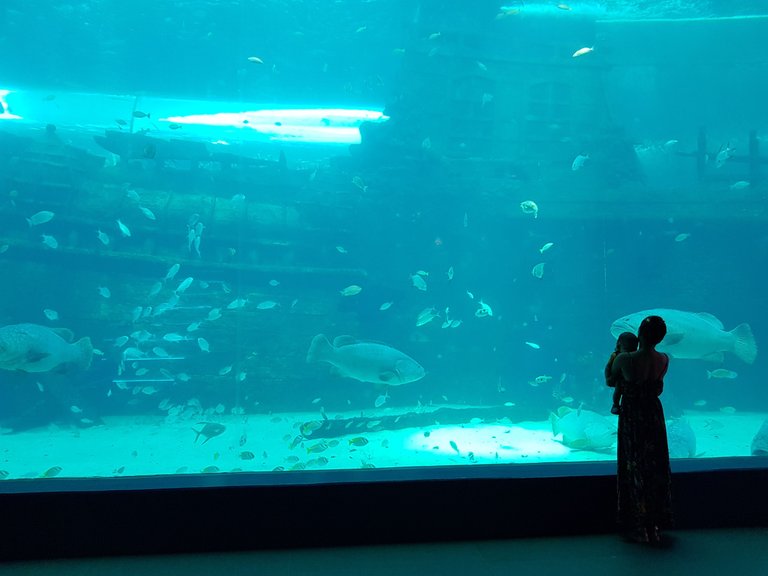 They also have a fish feeding around 2:00 p.m. And probably the highlight of the visit.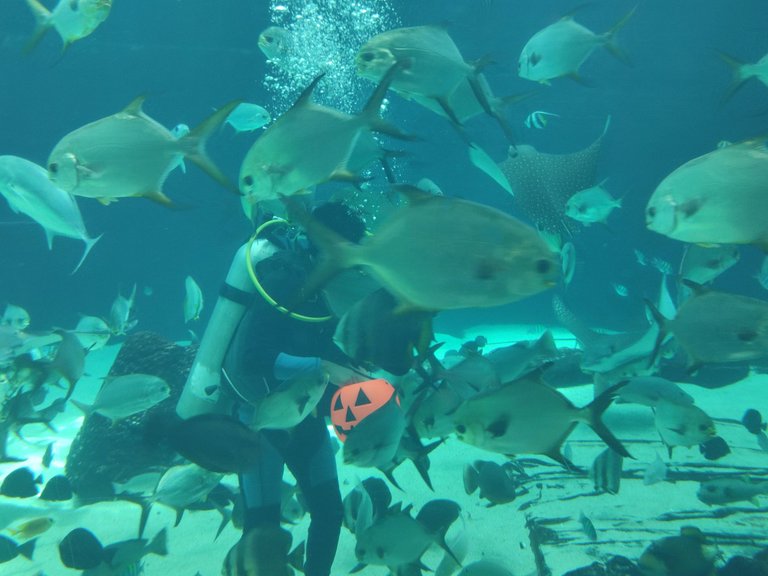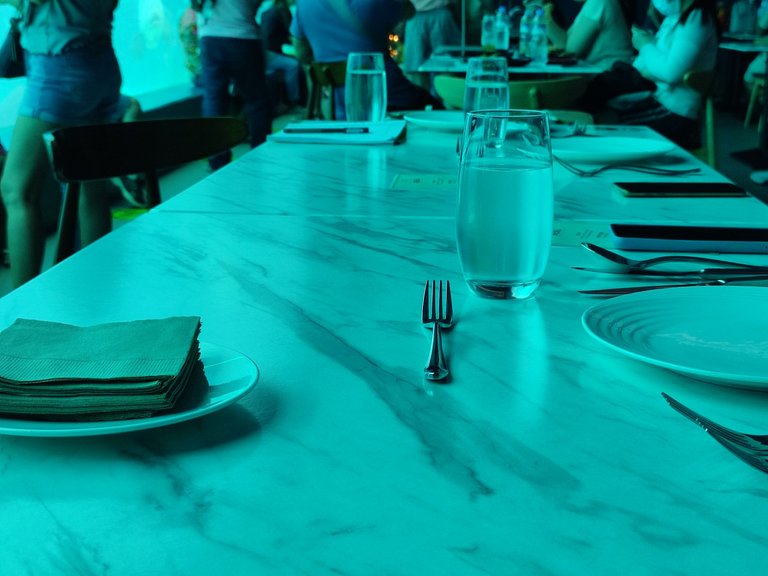 They have been a few menus on the list from the starter, main course up to dessert.
For the starter. They served as some soup called "SMOKED CAULIFLOWER AND PUMPKIN SOUP". It's an ordinary pumpkin which they added some smoked cauliflower and some mushroom. This soup is very refreshing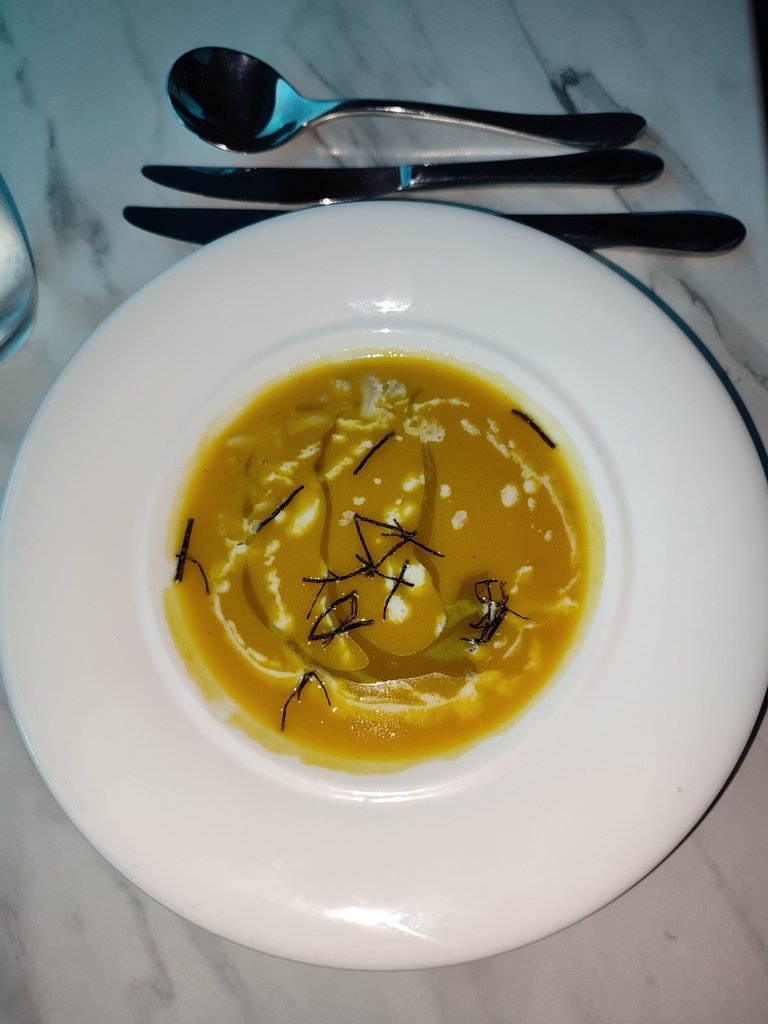 Then they served "TARTA FINE" it's a tortilla with Baba ghanoush on it. Caviar and some freshly cut cherry tomatoes (One of my favourite)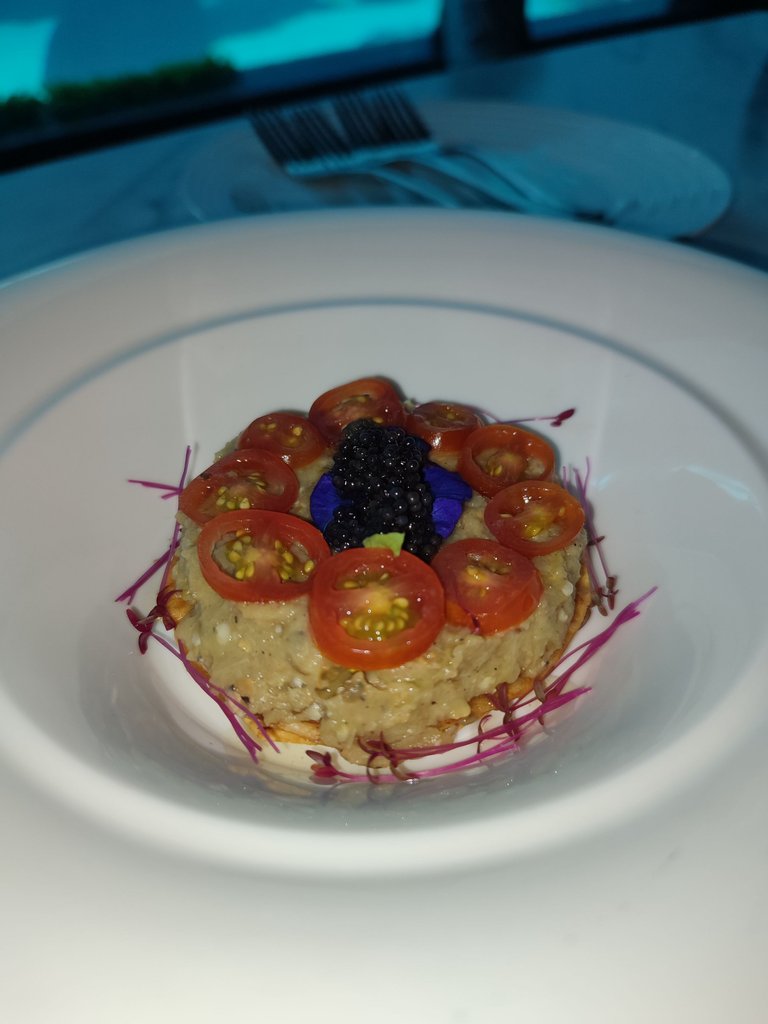 And they also served as an appetizer the "COLD Homemade pasta" with caviar. Yes, you read it right. Cold 😉 At first glance, I thought it's a bean sprout.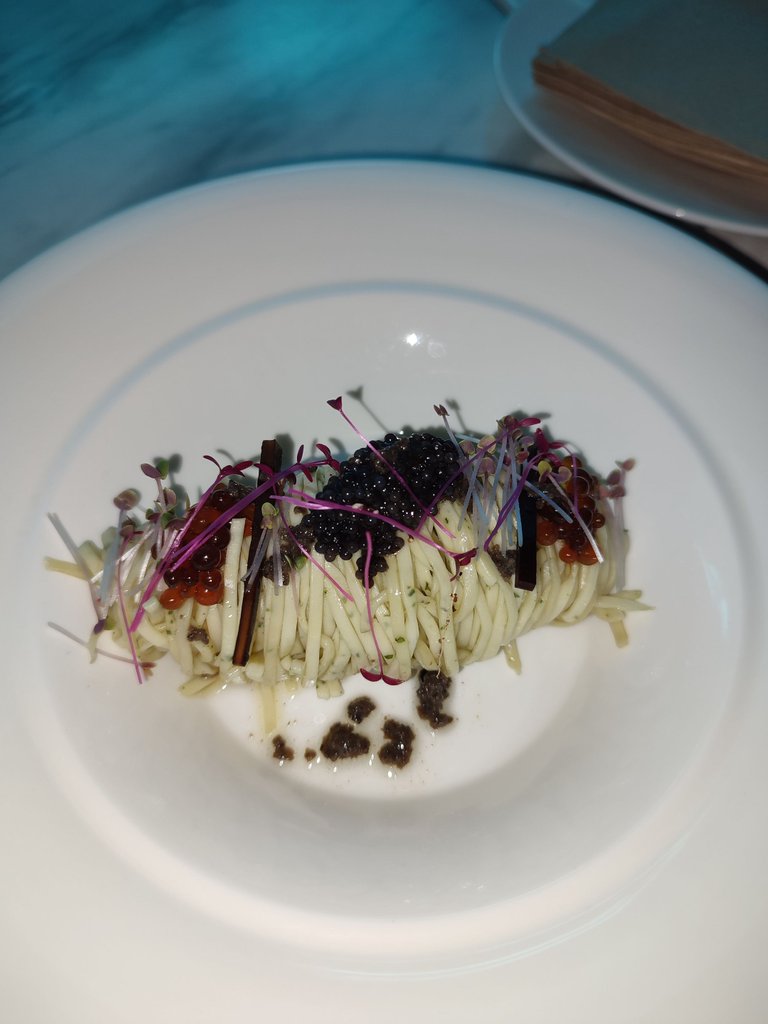 Then the two Main courses came.
the "ORGANIC CHICKEN CONFIT" is boiled chicken meat with beetroot sauce and some grains.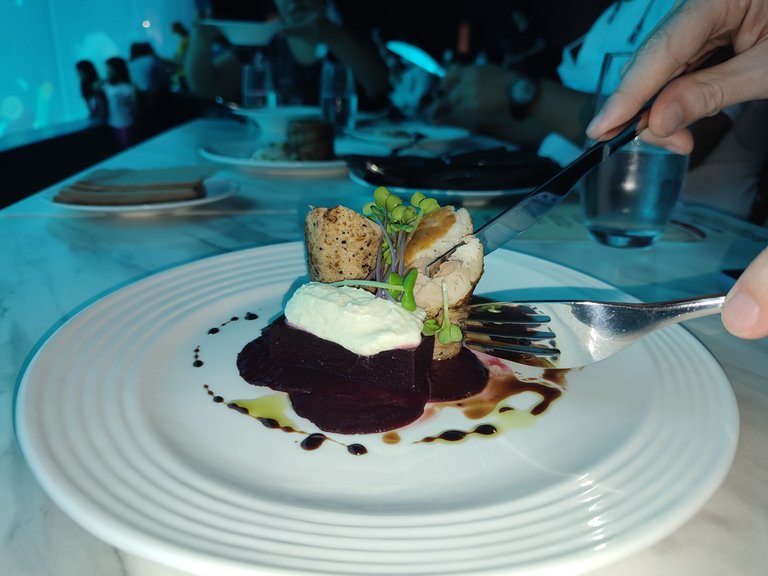 For the closer look ✨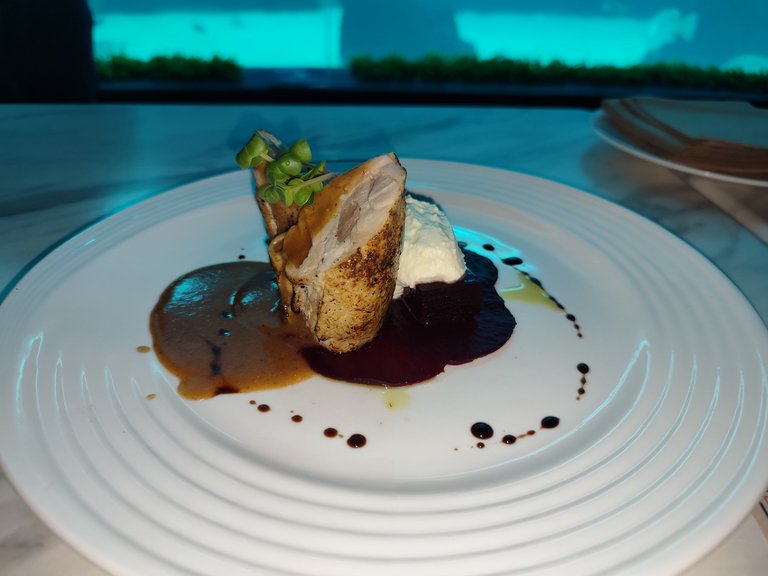 Then "THE PORK MEDALLIONS" it's also like boiled pork then they tied it with some thread (like a Lechon belly style)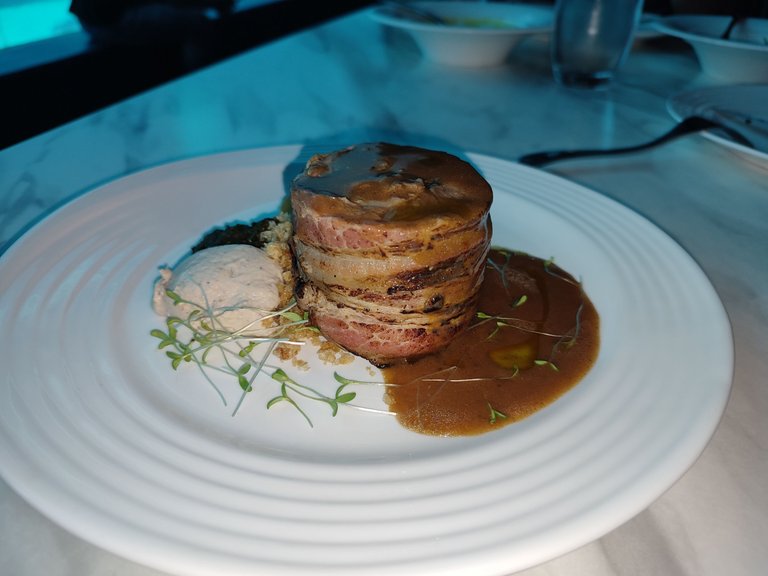 Finally, the dessert. It's a caramelized white chocolate mousse. Honestly, it tastes like ice cream. Even though, it's white chocolate. It has less sweetness on it. And it's really good ✨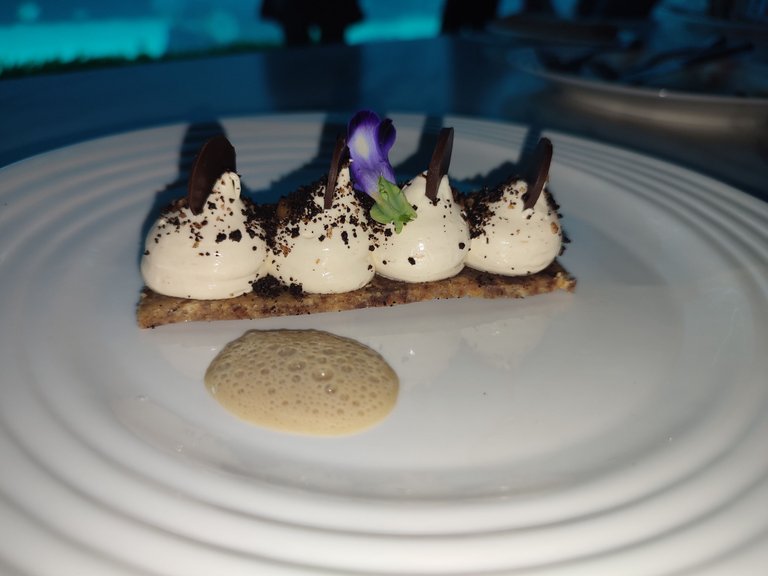 Ras and his colleagues have a hard time choosing the food that they will have for the event. Since 99.9% of those who will attend are Filipinos. Filipinos cannot live without rice.🙃 And that's, understandable. I can't live without rice too! my life would be miserable 😅
Overall, the food they presented was all good! Well, you'll have a favourite right? For me, I will always go for Tarta fine and pork medallions. Those dishes were my favourite and of course the dessert too. Kudos to the chef who gave us good experiences that day. And for Vegan, vegetarian people out there. There are some options for you!
Surely be back for the Valentines day celebration next year!
---
---