JEEPJEEP and NEYNEY's CAT WALL 🐱

It was just a random suggestion of mine to build a cat wall in our new home. We moved to a small space apartment without a balcony for the moment. Having a small space bothers me a lot especially when our cats are involved.
We lived in a big space before in our two previous homes with balconies. So, the cats enjoy the outside world without leaving the house. Just a piece of small area snipping some fresh air and watching the environment outside the comfort of our home.
I've been scrolling a lot of cat wall inspiration via Pinterest. And finally, found a bunch of different ideas.
We thought ordering cut woods online will be cheaper. Well, it's not. We have some renovation going around our new home. And we asked our dear contractor to maybe help us make our dream cat wall for Jeepjeep and Neyney. So happy to know that they are also willing to help even though it's not their expertise.
So, here's the result of all those cat walls dreams for these two amazing Munchkin.😻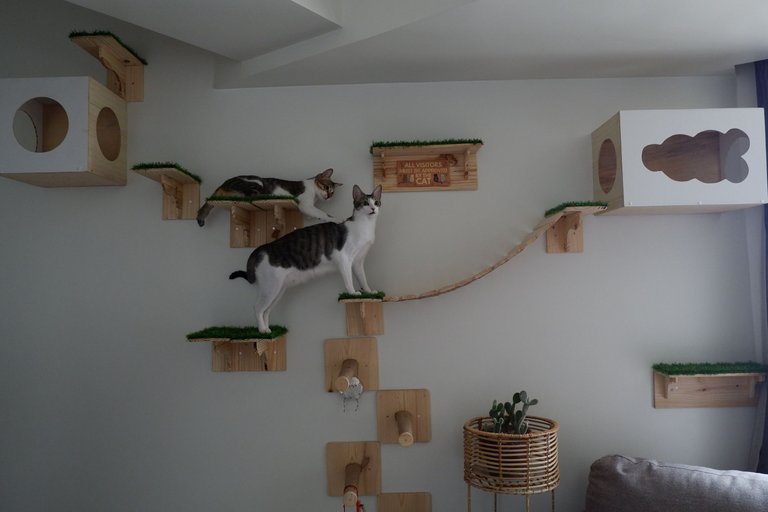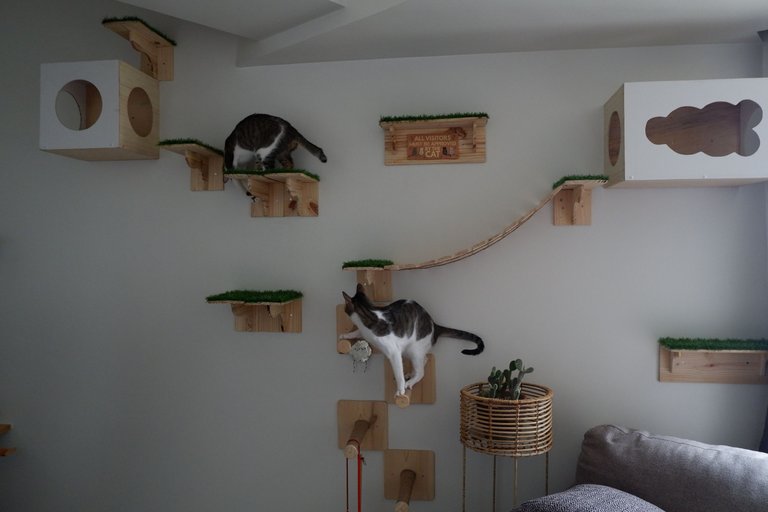 They have their two-bed boxes which they can use for sleeping or taking a nap or even chilling out.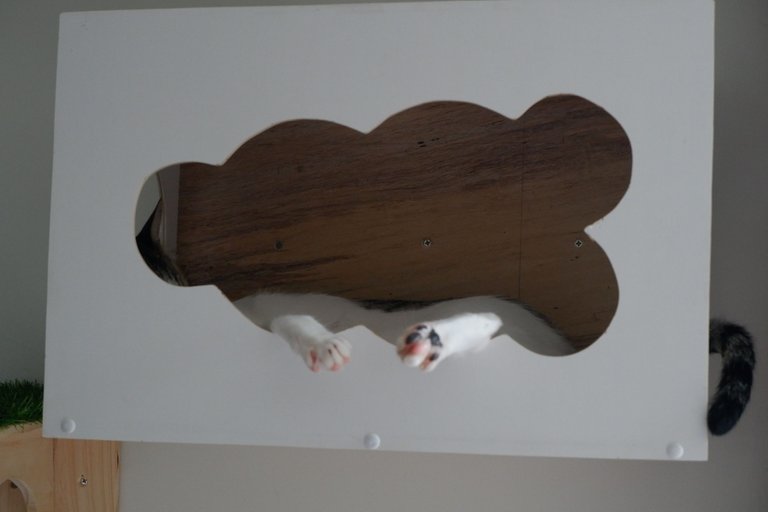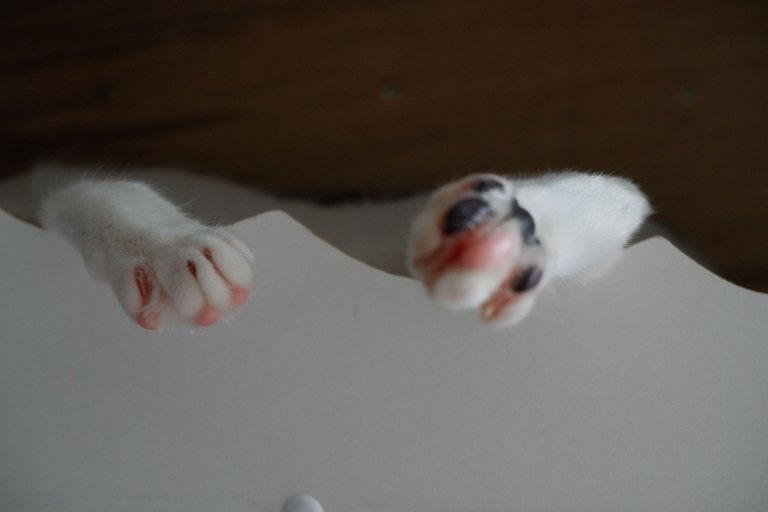 Look at these pawsome pinkish paws 😻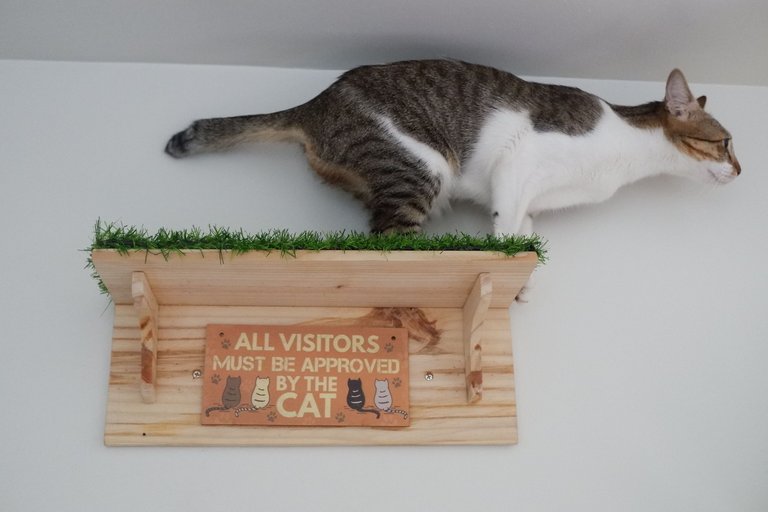 And yes! You just read it right 😉👍🏼 ( ALL VISITORS MUST BE APPROVED BY THE CAT) 😉😻😾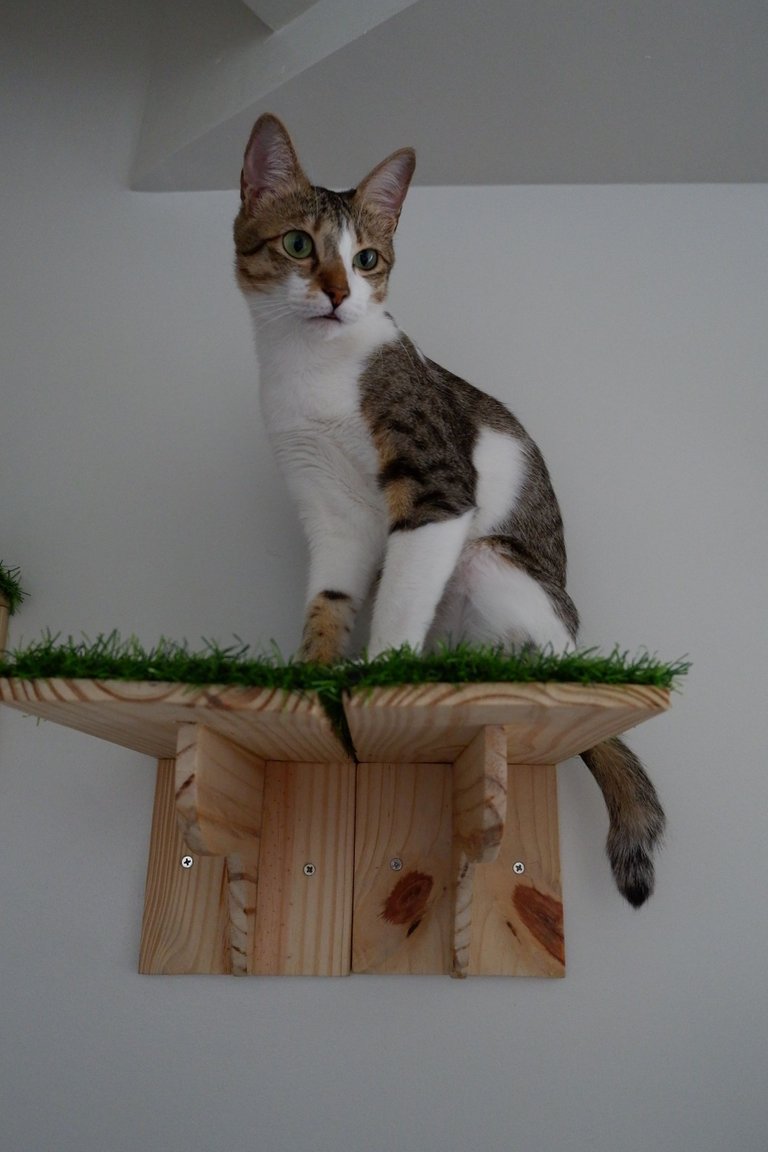 Nerney is enjoying her bed box 😻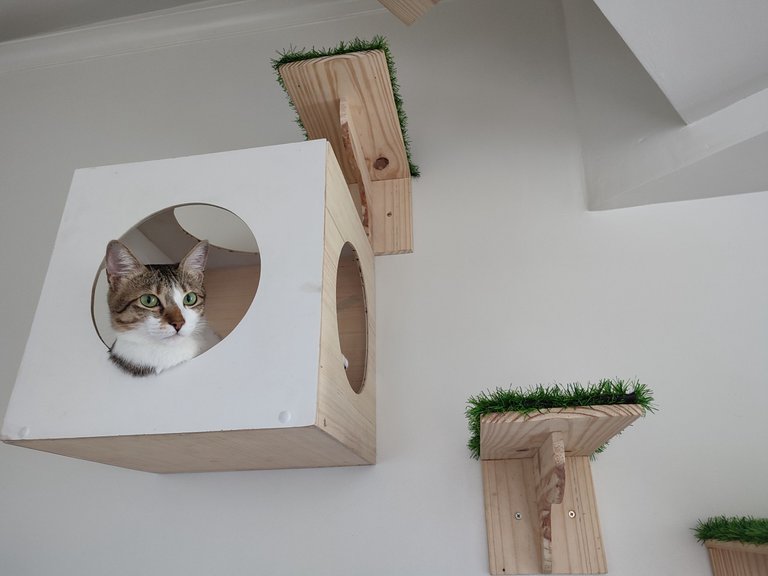 On the other hand, Jeep loves his bed box too 😉 and he loves exploring it. It has a hole over it. And he's loving it. 😻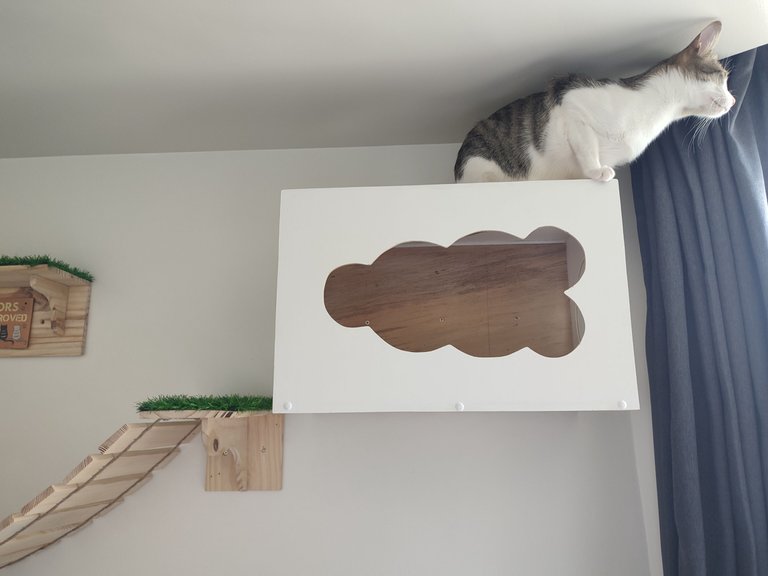 These two have been teasing each other most of the time as they love their new cat wall playground so much. 😻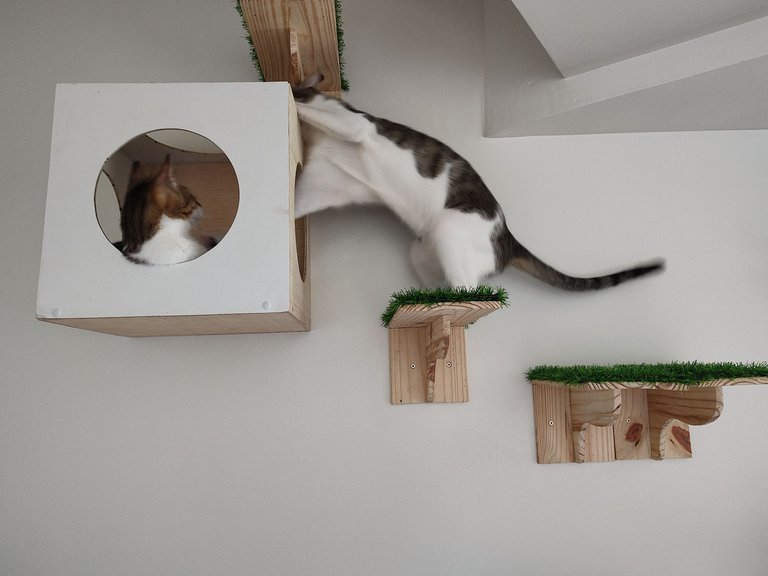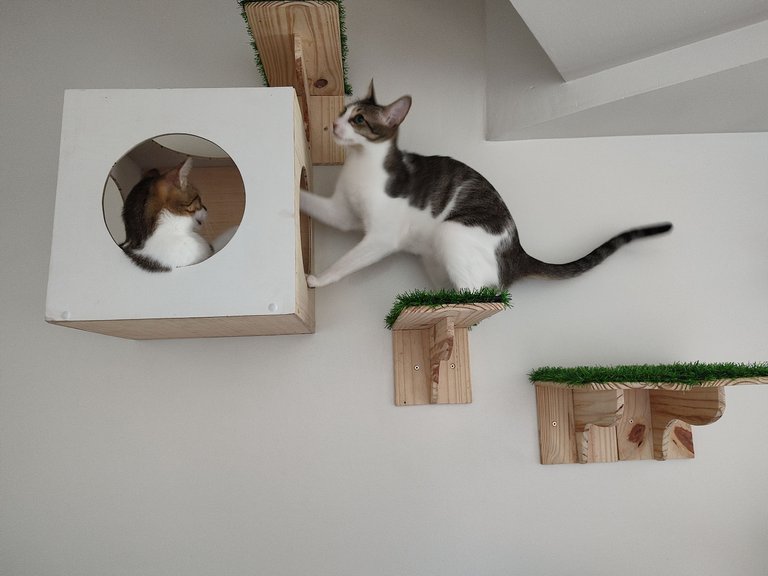 People said that we are spoiling our cats. I don't think we are. It's just that they are part of our family and we love them so much. 😻
Meeeeeeeoooooowwwwkkk 😻😻😻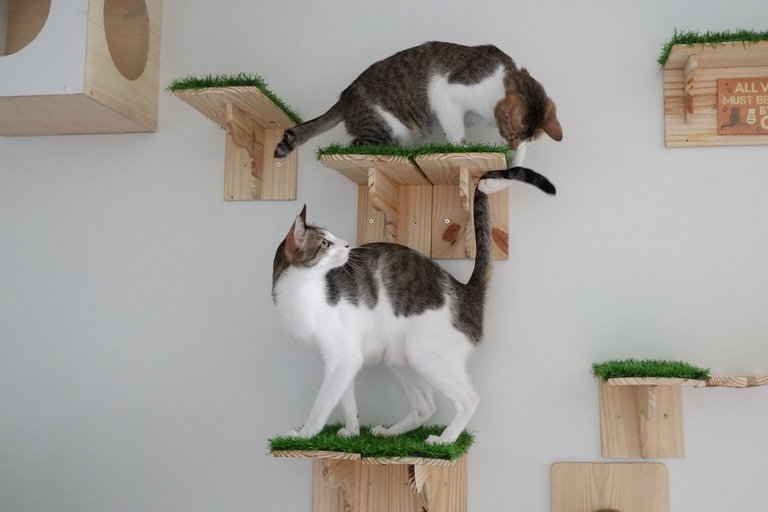 ---
---