My First cacti Blooms 🌵(REBUTIA SUNSHINE) 🌸
I started collecting cactus two years ago. I have a total of 16 of them with different varieties. Some of it is from my hometown in Mindanao, two of them from a hive friend and the rest is I bought it personally. I normally buy cacti via the Facebook market and it's amazed me how affordable they are and beautiful. The reason why I started collecting cactus rather than adding more of my plant collection is that when we start adopting our Munchkin (our two cats) they were so in love with some leafy plants that they start eating everything green and leafy. So, I made an experiment about it cactus has thorns most of them and our cats hate it. They are very careful with it all the time. And yes! I decided to have them more around the house and cats never kick or try to cut them into pieces. And I'm loving it so much! 🌸
Recently, my two cacti blooms beautifully. After two years of having them. The waiting game is over a few of them showed some buds. And I'm beyond happy about it.
So, let me share with you my beautiful beautiful "Rebutia Sunrise". Thanks to @ewkaw for the kind words and encouragement to share my first Cacti blooms here and for helping me out naming it.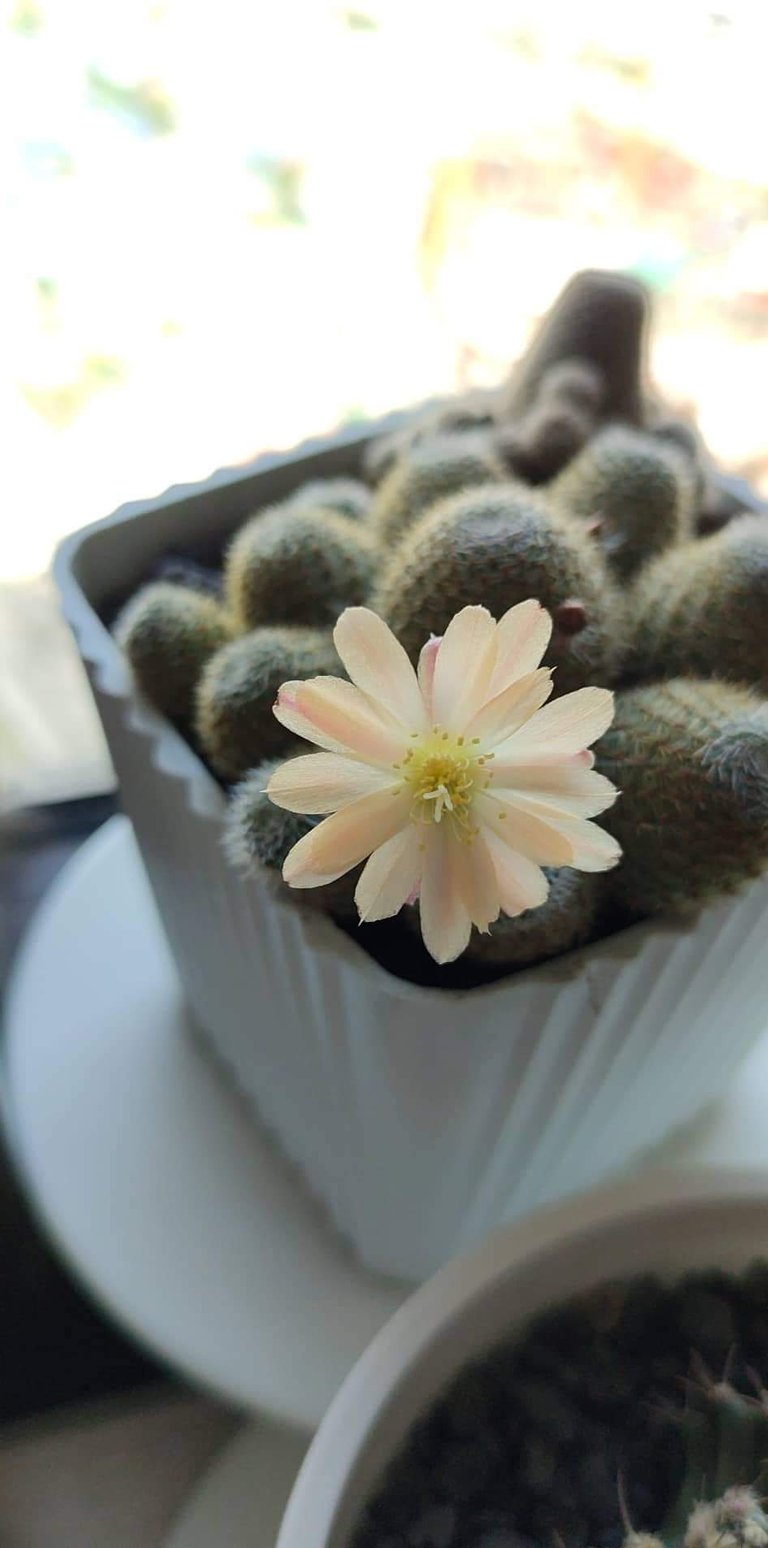 It started with this one...
An amazing first bloom with such a beautiful colour. It's so amazing how this little one produces a lot of buds. Not knowing it will bloom gradually every day that it turn out so beautiful.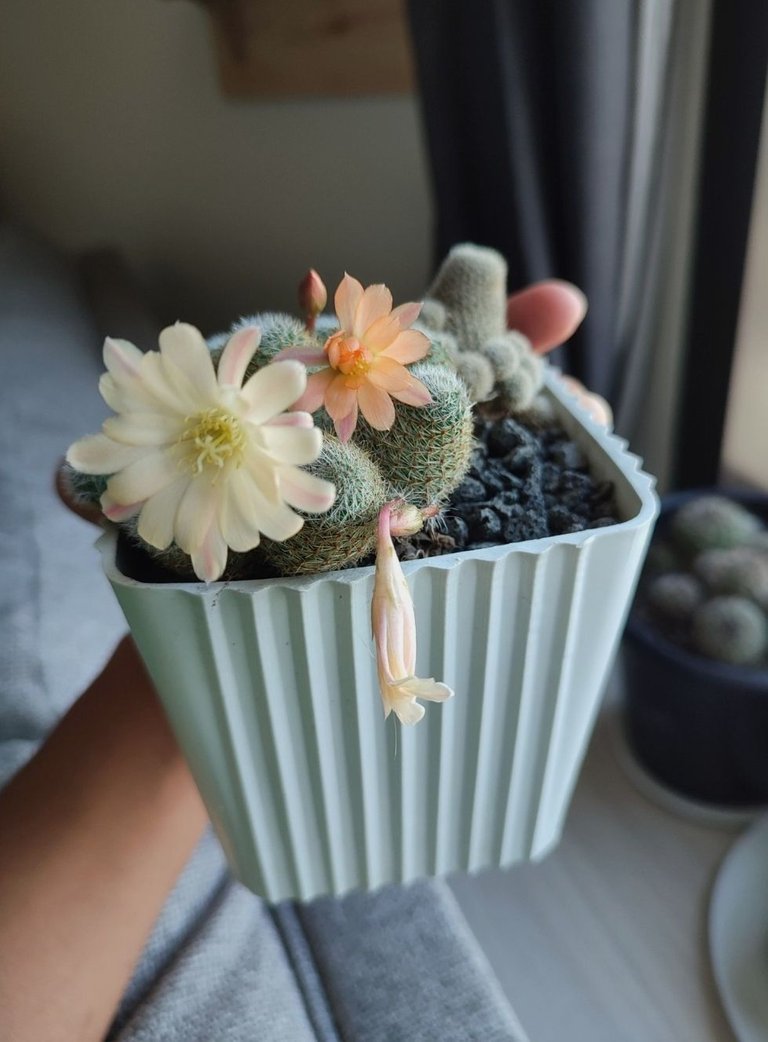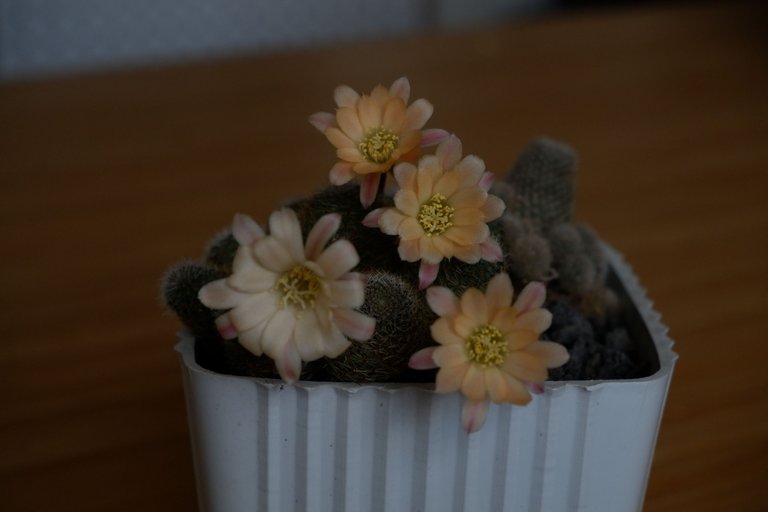 Coming home from a trip two days ago. And this girl welcomes me with more flowers 🌸
And just today! Here she goes. Showcasing her beautiful soul in and out. 🌸🌵 With her four blossoming angels around.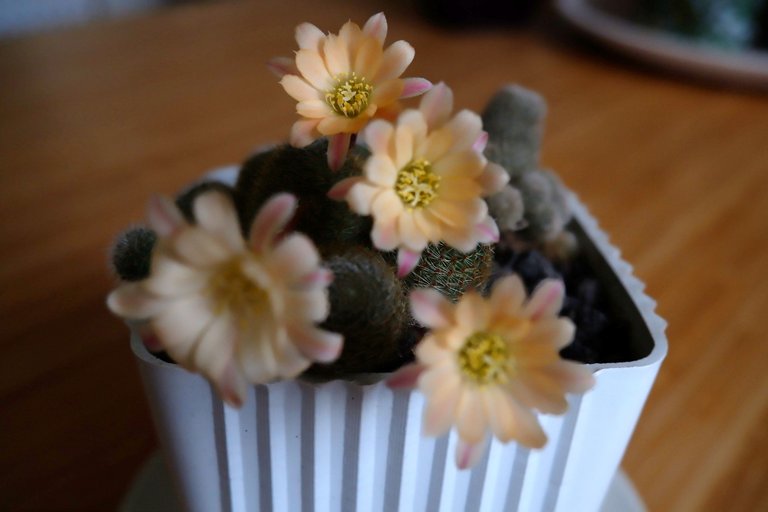 Maybe you wonder why these two different colours are in a pot. I repotted them and put them together as the other feels like struggling. But, hoping that it will be happy and alive again as it shared with the other blossoming one.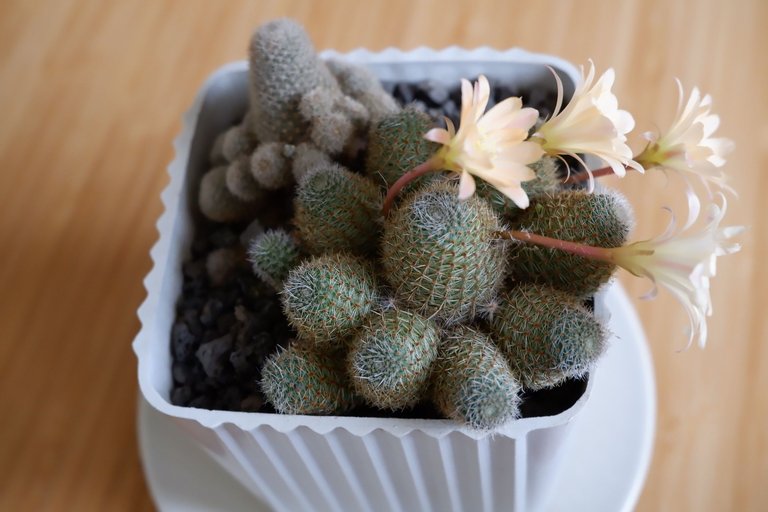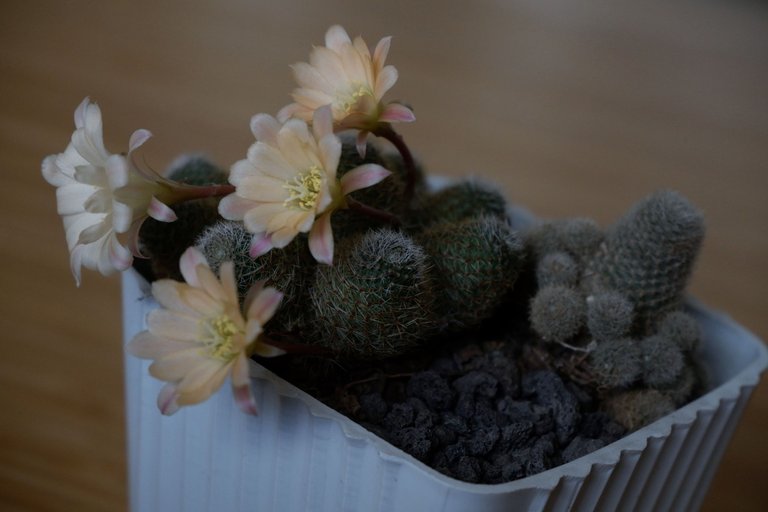 I can't wait to have more flowering cacti around the house and discover their beautiful blooms.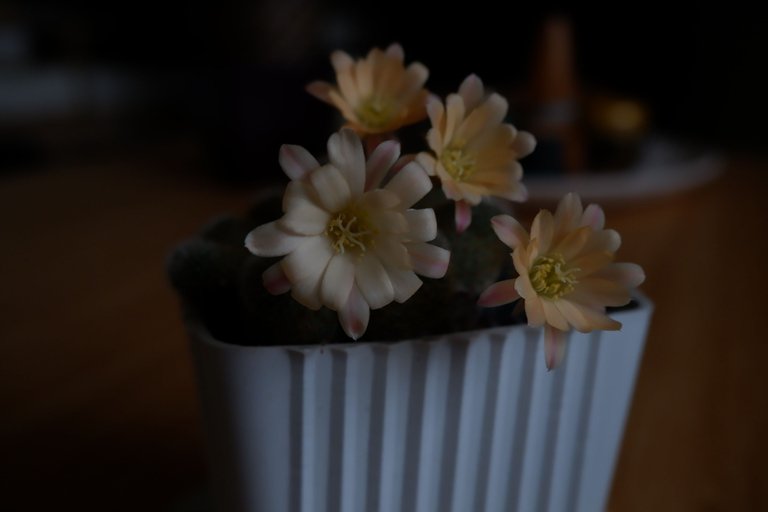 Its name suits her! Rebutia SUNSHINE 💛
Until the next cactus blooms 🌸🌵
---
---