The view from the PARKING LOT ✨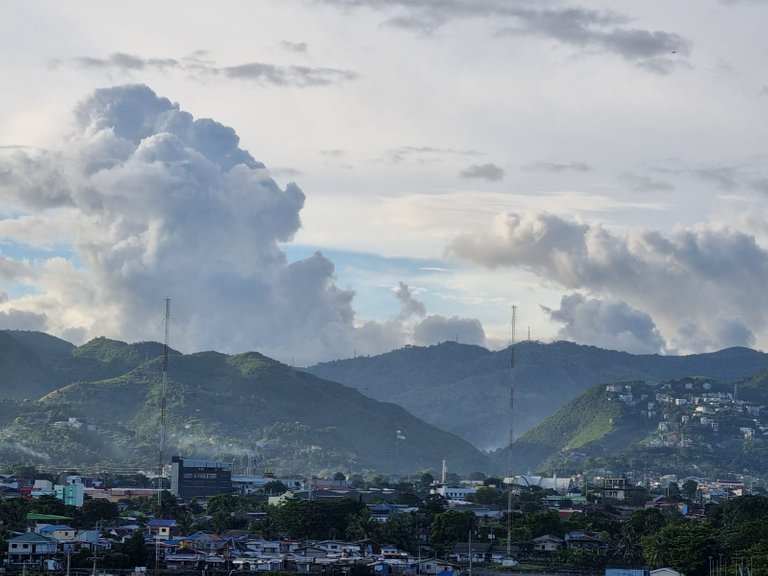 Sunday is supposed to be a day at home watching K-dramas, random YouTubers vlogs and more.
But, we choose to do some errands and go to Coffee bean to collect stamps since they offered double stamps from yesterday until tomorrow. Yes, I'm aiming to get that yellow tumbler with a bamboo cover thingy on it. So, I have this goal to collect all those 18 stamps no matter what. 🤣
We decided to go to one of the malls in Cebu called SM SEASIDE. It is considered the third-largest mall in the Philippines and ranked 11th in the whole wide world. Amazing right? We love this Mall in some ways that you can walk and hit your thousand steps from the parking lot until the rooftop without using the elevator or escalator. Just the stairs from the sea view wing to the mountain wing on each floor until you reach the top.
We always come here every weekend either it's Saturday or Sunday to walk around or chill and stay at the roof deck watching the beautiful city of Cebu.
But, today we don't have to go up and enjoy the view. Since the weather is pretty good and the beautiful mountains were visible at the parking lot.
There's a lot of people in the mall today. Face shields were being lifted, kids and elders can go out too. It was crowded inside the mall like a group of ants parade everywhere. Maybe because most of the stores inside were having sales and Christmas is coming soon.
But, we got so lucky at the parking lot as we waited for the car wash guys to finish their job while standing there watching all these beautiful clouds emerging natural light that creates the beautiful bright colour of the mountain.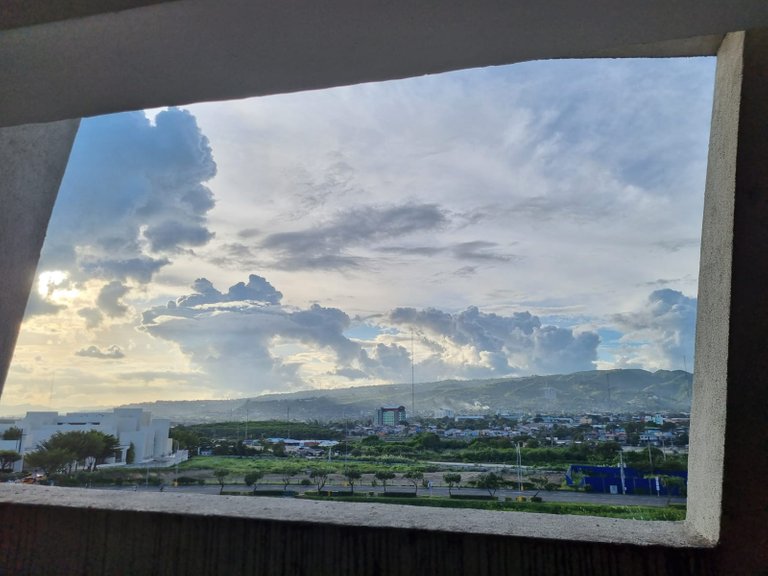 A-frame from the parking lot ✨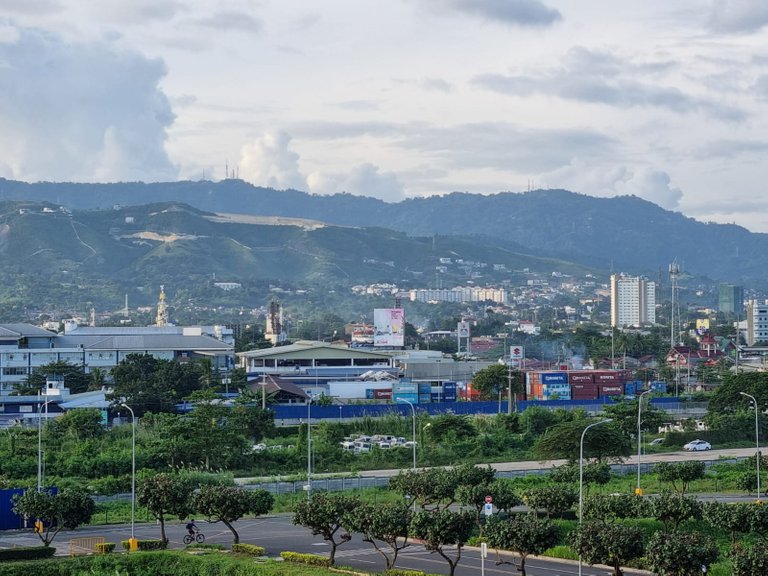 Hello CEBU ✨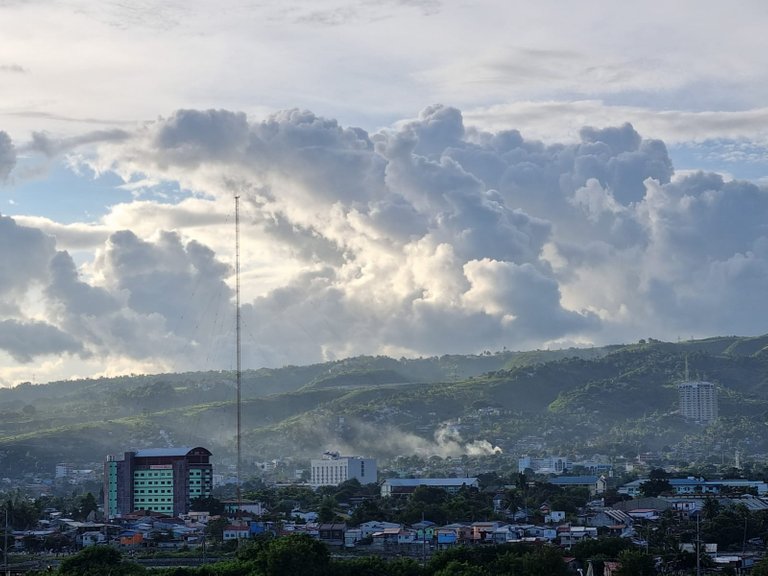 The amazing mountains of Cebu in natural light 🔆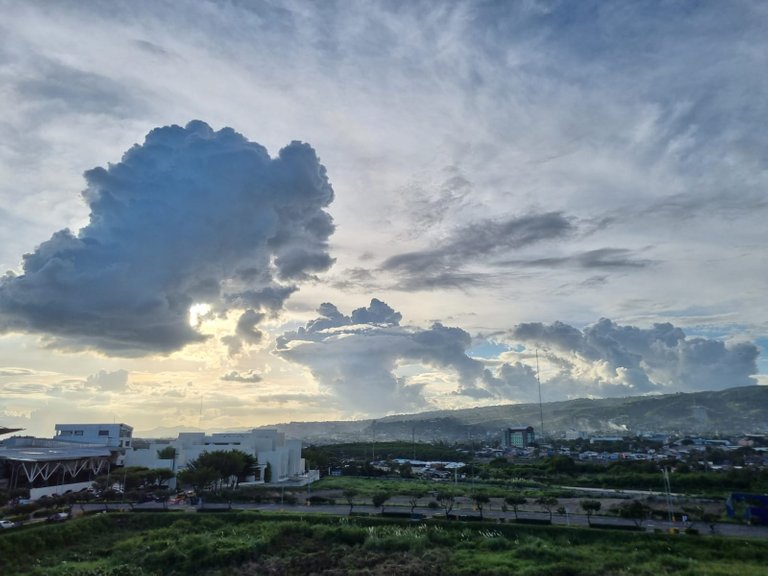 The beautiful clouds covering the sun ☀️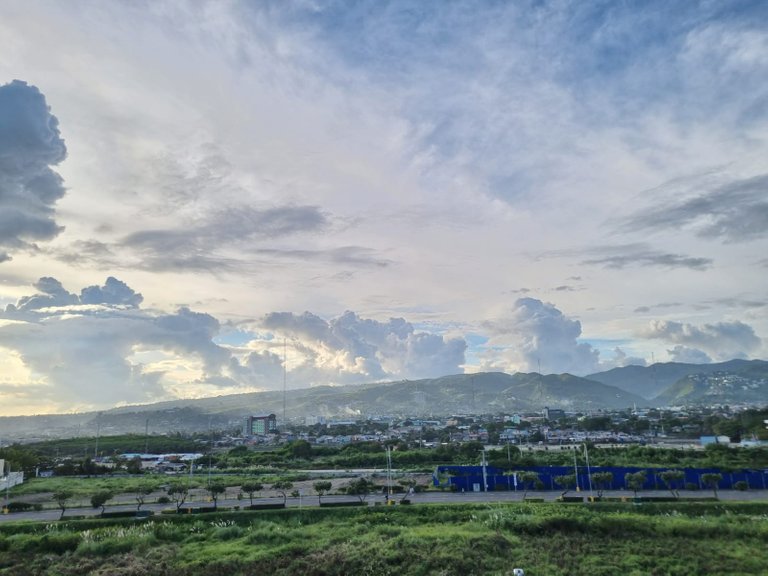 It's been a beautiful day out in the mall even though we only went there for coffee stamps, a car wash and a quick visit to hardware. Well, Wouldn't even see this beautiful view if I stayed home.
How's your day going so far?
---
---