El Mapa de los Anhelos de Alice Kellen: Uno de los más hermosos libros -SPA / ENG-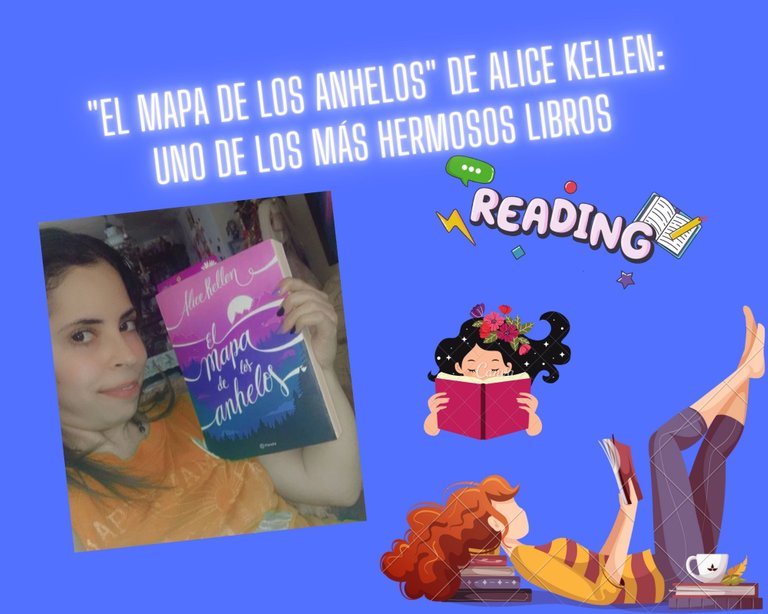 ¡Hola mis hermosos amigos lectores! Espero estén muy bien, hoy estoy aquí para compartir con ustedes mi opinión acerca de este hermoso libro que compré la semana pasada y es el primero que terminé de leer, se trata de "El Mapa de los Anhelos" de la maravillosa autora española Alice Kellen el cual realmente es hermoso. ¡Espero les guste!
Hello my beautiful reader friends! I hope you are very well, today I am here to share with you my opinion about this beautiful book that I bought last week and it is the first one that I finished reading, it's "The Map of Longings" by the wonderful Spanish author Alice Kellen on which is really beautiful. I hope you like it!

Esta hermosa historia nos habla de Grace Peterson, una chica que nació para salvar a su hermana ya que desde pequeña fue diagnosticada con cáncer y al nacer ella las células de su cordón umbilical fueron transferidas a Lucy para erradicar la leucemia que le diagnosticaron de bebé pero, de igual manera Lucy termina muriendo pero, antes de morir le deja una especie de regalo a su hermana Grace el cual es un juego llamado "El mapa de los anhelos" el cual por mandato de Lucy, Grace debe jugar en compañía de Will Tucker. ¿Será Grace capaz de terminar un juego lleno de emociones, el cual cambiará su vida para siempre?. Esta es una historia romántica realmente conmovedora, llena de esperanza que nos pone a reflexionar sobre temas como la muerte, el duelo y también, sobre encontrarnos con nosotros mismos y descubrir nuestra esencia.
This beautiful story tells us about Grace Peterson, a girl who was born to save her sister since she was diagnosed with cancer since she was little and when she was born the cells of her umbilical cord were transferred to Lucy to eradicate the leukemia that she was diagnosed with as a baby but In the same way, Lucy ends up dying but, before dying, she leaves a kind of gift to her sister Grace, which is a game called "The map of desires" which, by Lucy's mandate, Grace must play in the company of Will Tucker. . Will Grace be able to finish an emotionally charged game that will change her life forever? This is a truly moving romantic story, full of hope that makes us reflect on issues such as death, mourning and also on finding ourselves and discovering our essence.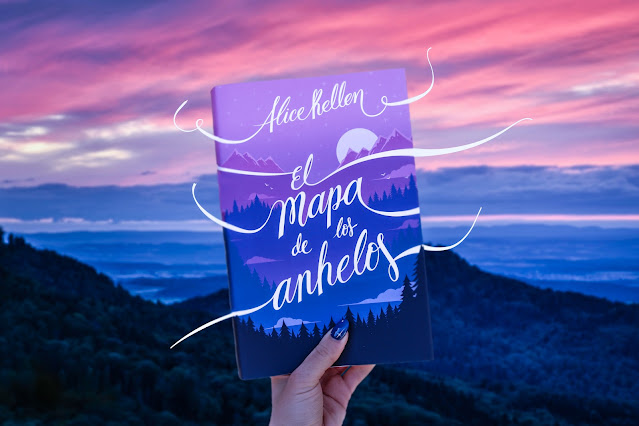 Fuente
Reconozco que este libro no estaba en mis planes, pero al verlo diría que fue amor a primera vista así que decidí llevarlo conmigo y em mismo día lo empecé a leer, y de verdad me pareció precioso de principio a fin. Es la primera vez que leo a Alice Kellen ya que antes me habían llamado la atención sus libros "Nosotros en la Luna" y la bilogía "Deja que Ocurra" no me había animado a leerla con anterioridad. De verdad me gustan mucho sus personajes, Grace es una chica que al principio me dio la impresión de que solamente vivía por vivir, ya que como ella tiene la idea de que nació únicamente para salvar a su hermana mayor, cuando ella muere su vida pierde el rumbo por así decirlo.
I admit that this book was not in my plans, but when I saw it I would say that it was love at first sight, so I decided to take it with me and on the same day I started reading it, and I really found it beautiful from start to finish. This is the first time I've read Alice Kellen since her books "We on the Moon" and the bilogy "Let It Happen" had not encouraged me to read it before. I really like her characters a lot, Grace is a girl who at first gave me the impression that she only lived to live, since she has the idea that she was born only to save her older sister, when she dies her life lost the course so to speak.
La vida en casa de Grace tampoco era muy buena luego de la muerte de Lucy la cual era si se quiere la preferida de sus padres, y ella no tenía claro que quería hacer con su vida pero la manera en la que todo empieza a cambiar luego de que el juego inventado por su hermana llega a su vida ya que realmente la hace madurar en el camino. Y gracias a ese juego conoce a Will Tucker el cual es un chico que conocía a su hermana y llegaron a hacer buenos amigos, por eso ella a través de una carta le encarga la tarea de guiarla durante el juego el cual a medida que van avanzando ella logra encontrarse a sí misma, a quererse y a valorarse más.
Life at Grace's home was not very good either after the death of Lucy, who was her parents' favorite, and she was not sure what she wanted to do with her life, but the way everything began to change after the game invented by her sister comes into her life since it really makes her mature along the way. And thanks to that game, she meets Will Tucker, who is a boy who knew her sister and they became good friends, so through a letter, she entrusts him with the task of guiding her during the game, which as they progress she manages to find herself, to love herself and to value herself more.
A medida que pasan tiempo juntos, Grace y Will se enamoran y el día del cumpleaños 23 de Grace, al que por pedido de Lucy como parte del juego Will la lleva a un parque de diversiones, ellos deciden darle rienda suelta a lo que sienten y deciden ser pareja (parte del libro que me pareció muy tierna). Aunque puede pasar por una novela romántica cliché en dónde el romance se da de manera sencilla entre ambos personajes, esta vez la autora lo manejó de una manera muy bonita ya que ellos se complementan a la perfección y su romance se siente muy real. De Will, diría que es un personaje realmente interesante ya que es un chico que vive su vida bajo una máscara ya que le da miedo mostrar su verdadero yo. Algo que dice esta historia y que me parece una gran verdad, es que uno nunca llega a conocer a las personas ya que todos mostramos versiones de nosotros mismos, ya que a medida que avanza el tiempo nosotros cambiamos constantemente.
As they spend time together, Grace and Will fall in love and on Grace's 23rd birthday, which Will takes her to an amusement park at Lucy's request as part of the game, they decide to give free rein to what they feel and they decide to be a couple (part of the book that I found very cute). Although it can pass for a cliché romantic novel where the romance occurs in a simple way between both characters, this time the author handled it in a very beautiful way since they complement each other perfectly and their romance feels very real. Of Will, she would say that he is a really interesting character since he is a boy who lives his life under a mask since he is afraid to show his true self. Something that this story says and that seems to me to be a great truth is that one never gets to know people since we all show versions of ourselves, since as time progresses we constantly change.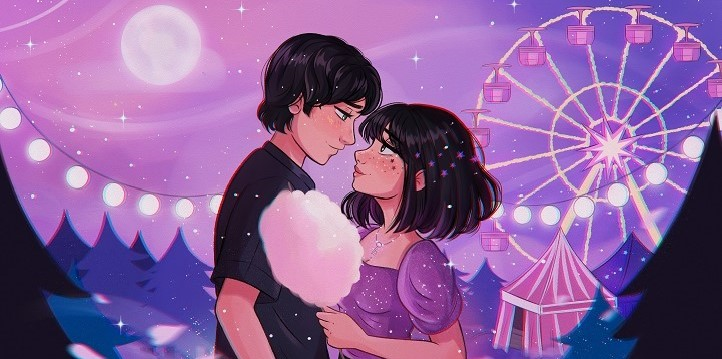 Fuente
Algo que Alice maneja de excelente manera es el como todos llevan el proceso de duelo luego de la muerte de Lucy, nosotros sabemos que algún día nos vamos a morir y muchos sienten miedo al respecto, y también muchas veces nos toca pasar por procesos en las que nos toca sobrellevar la muerte de familiares y seres queridos los cuales al irse provoca un gran cambio en nuestras vidas, en el caso de Grace y su familia, me gusta mucho la manera en que sus padres los cuales quedaron realmente devastados luego de perder a su hija, ya que su matrimonio se rompió, también la madre dejó de trabajar, y se hundió en una profunda depresión de la cual gracias al juego de Lucy, Grace logra sacar a su madre de esa depresión llevándola a un grupo de terapia y animándola a volver a sus actividades laborales. Durante el tiempo que me duró esta lectura creo que perdí la cuenta de cuantas veces me hizo llorar, en especial en la parte en la que Grace descubre que la belleza que ella había estado buscando se encuentra en ella misma.
Something that Alice handles in an excellent way is how everyone handles the grieving process after Lucy's death, we know that one day we are going to die and many feel afraid about it, and also many times we have to go through processes in which that we have to cope with the death of relatives and loved ones which when leaving causes a great change in our lives, in the case of Grace and her family, I really like the way in which her parents who were really devastated after losing her daughter, since her marriage broke up, her mother also stopped working, and she sank into a deep depression from which, thanks to Lucy's game, Grace manages to get her mother out of that depression by taking her to a therapy group and encouraging her return to their work activities. During the time that this reading lasted, I think I lost count of how many times she made me cry, especially in the part where Grace discovers that the beauty that she had been looking for is found in herself.
Algo que también me gusta de la novela, es que Grace haya tenido que romper con Will para darle el empujón que tanto necesitaba para acomodar su vida y empiece a vivir para él, no en base de lo que quieran los demás. Me gustó que dejara atrás los errores cometidos y haya querido enmendarlos, volviendo a acercarse a sus padres entre otras cosas. En una relación es muy importante que nuestra pareja nos haga crecer, y aunque para Grace hubiese sido perfecto que Will la siga mientras logra sus sueños, ella decide no ser egoísta y lo ayuda a vivir para él y no para ella, en mi opinión en un gran acto de amor. La manera en la que Alice Kellen logra manejar nuestras emociones en 490 páginas es increíble y de verdad estoy muy contenta de haber conocido esta historia la cual me parece distinta a cualquiera que haya podido leer durante lo que va del año. El mensaje que más me gusta de esta historia es que a pesar de todo la vida es realmente hermosa y vale la pena vivirla, que vale la pena tomar riesgos sin importar los resultados, y que también vale la pena sentirla.
Something I also like about the novel is that Grace had to break up with Will to give him the push he needed so much to accommodate his life and start living for him, not based on what others want. I liked that she left behind the mistakes made and wanted to make amends, getting closer to her parents, among other things. In a relationship it is very important that our partner makes us grow, and although for Grace it would have been perfect for Will to follow her while he achieves his dreams, she decides not to be selfish and helps him live for him and not for her, in my opinion in a great act of love. The way in which Alice Kellen manages to handle our emotions in 490 pages is incredible and I am truly very happy to have learned about this story, which seems to me different from any other I have been able to read so far this year. The message that I like the most from this story is that despite everything, life is really beautiful and worth living, that it is worth taking risks regardless of the results, and that it is also worth feeling.
Este libro me dejó un gran sabor de boca, con las emociones a mil y también con más ganas de conocer más historias de Alice, su forma de narración hace que la lectura sea fácil y entretenida y al final esta historia se queda en el corazón. De verdad que me gustó haber conocido finalmente a Alice Kellen la cual tiene un gran don de escritura y estoy emocionada de conseguir otras historias de su pluma. Agradezco también a la persona que me inspiró a comprar y leer este libro, el cual también me inspira cada día. Para finalizar, me gustaría recomendarle este libro a todos los amantes de la literatura, les aseguro que disfrutarán esta bomba de emociones en potencia.
This book left me with a great taste in my mouth, with a thousand emotions and also with more desire to know more stories about Alice, her way of narration makes reading easy and entertaining and in the end this story stays in the heart. I really liked finally meeting Alice Kellen who has a great gift for writing and I'm excited to get more stories from her pen. I also thank the person who inspired me to buy and read this book, who also inspires me every day. Finally, I would like to recommend this book to all literature lovers, I assure you that you will enjoy this bomb of potential emotions.

Bueno queridos amigos esto ha sido todo por el post de hoy, espero que les haya gustado y entretenido. Muchas gracias a todos por su atención y apoyo a mi trabajo, les mando un fuerte abrazo y ya nos reencontraremos en un nuevo post.
Well dear friends this has been all for today's post, I hope you liked it and entertained. Thank you all very much for your attention and support of my work, I send you a big hug and we will meet again in a new post.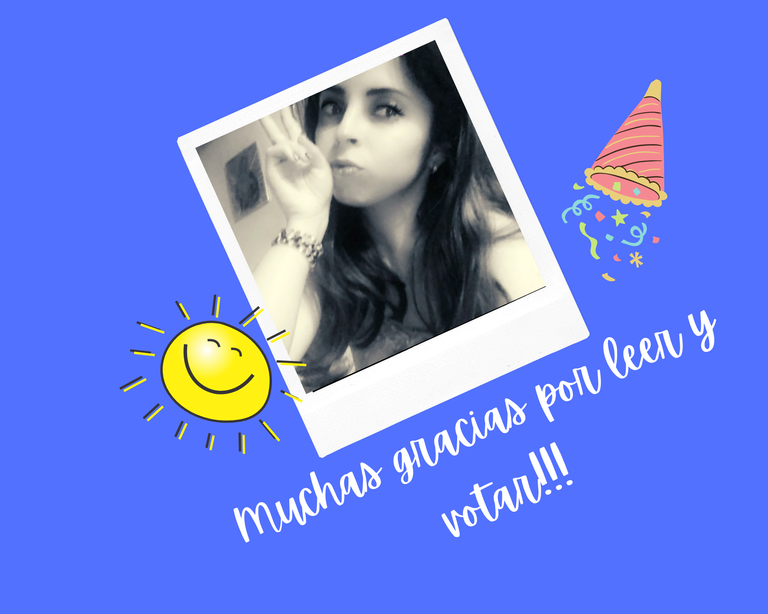 Las imágenes de bienvenida y despedida fueron realizadas por mí con canva editor.
The welcome and farewell images were made by me with canva editor.
---
---