Mi desastrosa y mala experiencia en este Black Friday en Caracas -SPA / ENG-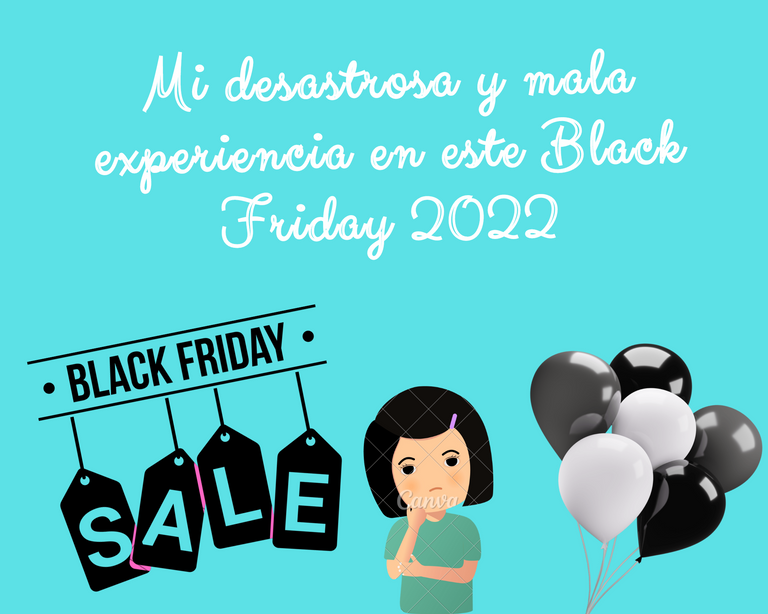 ¡Hola queridos amigos de internet! Espero estén muy bien, estuve alejada estos dos días anteriores ya que mi papá y yo intentamos comprar un televisor nuevo en esta temporada de Black Friday, la cual empezó desde el día jueves a las 7 pm, y me gustaría contarles como nos fué.
Hello dear internet friends! I hope you are very well, I was away these last two days since my dad and I tried to buy a new television in this season of Black Friday, which started on Thursday at 7 pm, and I would like to tell you how it went.

En la tarde de este jueves comenzaron los anuncios de las ventas a través de instagram en tiendas como IVOO y Multimax, las cuales son tiendas de línea blanca en mi país, como vimos buenas ofertas en los smart tv y a mi papá le habían transferido sus aguinaldos, decidimos irnos a las 5 pm a Multimax solamente con el dinero para comprar ya que la venta nocturna empezaba a las 7 pm, sin embargo al llegar ya había una cola bastante larga por lo que nos esperaba una gran espera para poder entrar.
On the afternoon of this Thursday, the sales announcements began through instagram in stores like IVOO and Multimax, which are white goods stores in my country, as we saw good offers on smart TVs and my dad had been transferred his bonuses , we decided to go to Multimax at 5 pm with only the money to buy since the night sale began at 7 pm, however when we arrived there was already a long queue so we expected a long wait to enter.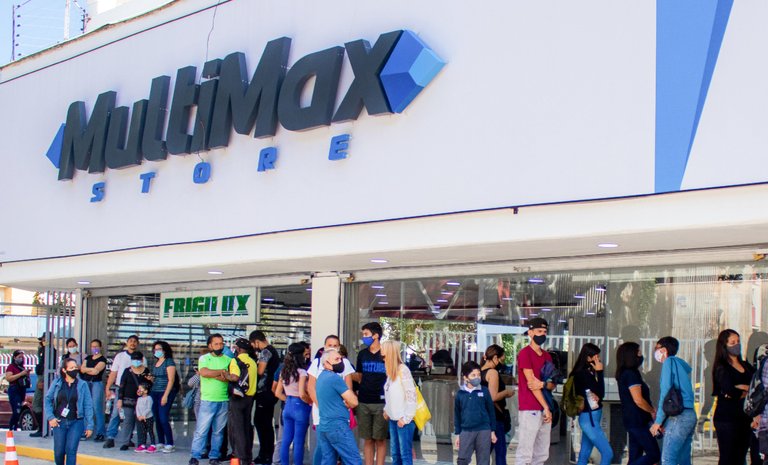 Source
Esta espera fué infructífera, ya que esa noche no atendieron a todas las personas por lo que nos regresamos a casa casi a las 10 pm con las manos vacías, por fortuna nos encontramos a un vecino que nos dió la cola de vuelta al edificio en la cola. Esa misma noche acordamos en regresar a otro Multimax que está en la plaza cerca de mi casa para intentar comprar un smart tv, a ún precio un poco más elevado pero aún así valía la pena. En la mañana siguiente decidimos irnos temprano, sin embargo al llegar nuevamente tuvimos que hacer cola ya que también había mucha gente esperando casi desde la madrugada para poder comprar. Cabe destacar que en ambos viajes fuimos testigos de como la gente arrasaba, llevando de hasta 5 o 6 televisores de una vez (cosa que me extraña, ya que el poder adquisitivo de la mayoría de los Venezolanos es realmente muy escaso) por lo que otra vez nuestra espera fué en vano ya que cuando faltaba poco para entrar los televisores de agotaron, así que nuevamente regresamos a casa con las manos vacías casi al mediodía.
This wait was unsuccessful, since that night they did not attend to all the people, so we returned home at almost 10 pm empty-handed, fortunately we found a neighbor who gave us the queue back to the building in the tail. That same night we agreed to return to another Multimax that is in the square near my house to try to buy a smart tv, at a slightly higher price but still worth it. The next morning we decided to leave early, however when we arrived we had to queue again since there were also many people waiting almost since dawn to be able to buy. It should be noted that on both trips we witnessed how people were rampaging, carrying up to 5 or 6 televisions at once (which is strange to me, since the purchasing power of most Venezuelans is really very low) so another Once our wait was in vain since when it was not long before we entered the televisions they sold out, so we again returned home empty-handed almost at noon.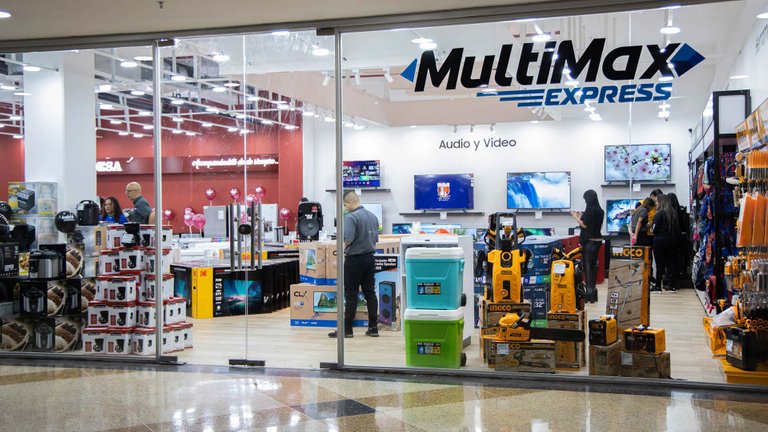 Source
Para no quedarnos con las manos vacías, tomamos la que más tarde fué una muy mala decisión. Buscamos a través de la plataforma de Mercado Libre Venezuela una buena opción de compra, conseguimos una gran oferta de un Smart TV Samsung de 32 pulgadas y decidimos ofertar por él, nos comunicamos con el vendedor y luego de hacer el pago correspondiente de 95 USD a través de pago móvil el vendedor nos estafó, se quedó con el dinero y desapareció sin dejar rastro, nos bloqueó tanto de whatsapp como de la plataforma de Mercado Libre, y tampoco atendieron nuestras numerosas llamadas, así que nos tocó poner la denuncia en el CICPC (Cuerpo de Investigaciones Científicas, Penales y Criminalísticas) y estuvimos allí casi toda la tarde, desde las 2 pm hasta pasadas las 8 de la noche, esperando a que nos atendieran y luego nos tomaron la denuncia.
In order not to be left empty-handed, we made what later was a very bad decision. We searched through the Mercado Libre Venezuela platform for a good purchase option, we got a great offer on a 32-inch Samsung Smart TV and we decided to bid on it, we contacted the seller and after making the corresponding payment of 95 USD to Through mobile payment, the seller defrauded us, kept the money and disappeared without a trace, blocked us from both WhatsApp and the Mercado Libre platform, and they also did not answer our numerous calls, so we had to file a complaint with the CICPC (Corpora de Investigaciones Científicas, Penales y Criminalísticas) and we were there almost the entire afternoon, from 2 pm until after 8 pm, waiting for them to attend to us and then they took our complaint.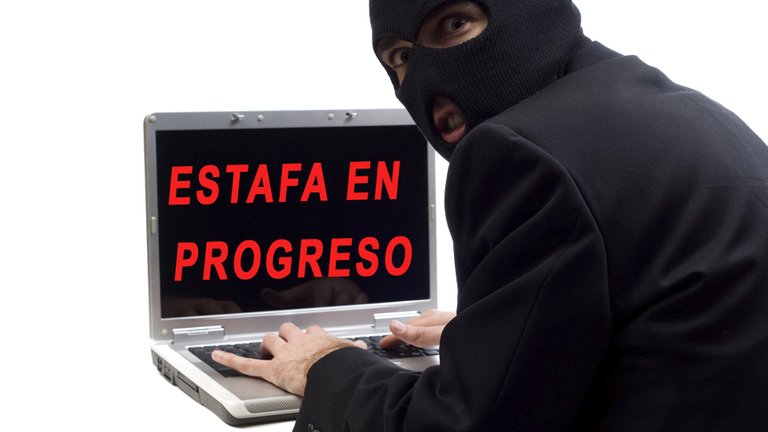 Source
Escribo este post para alertar a todas las personas en especial en Venezuela para que estén muy pendientes y no caigan es este tipo de estafas y estén pendientes de cada tienda virtual, ya que este perfil que nos estafó está en la plataforma como Mercado Libre Platinum y con mas de 200 ventas positivas concretadas así que decidimos confiar, sin embargo ya queda más que claro que tener una excelente reputación no es garantía de nada. Estamos un poco más tranquilos ya que el CICPC nos garantizó que agarrarían al estafador y nosotros podríamos recuperar nuestro dinero, pero que el proceso sería un poco tedioso, así que estos días por venir quién sabe hasta cuando serán un poco difíciles, sin embargo tengo la esperanza de que esta situación concluya con éxito.
I am writing this post to alert all people, especially in Venezuela, so that they are very aware and do not fall for this type of scam and are aware of each virtual store, since this profile that scammed us is on the platform as Mercado Libre Platinum and With more than 200 positive sales made, so we decided to trust, however, it is more than clear that having an excellent reputation is not a guarantee of anything. We are a little calmer since the CICPC guaranteed us that they would catch the fraudster and we could get our money back, but that the process would be a bit tedious, so who knows how long these days to come will be a bit difficult, however I have the hope that this situation will be brought to a successful conclusion.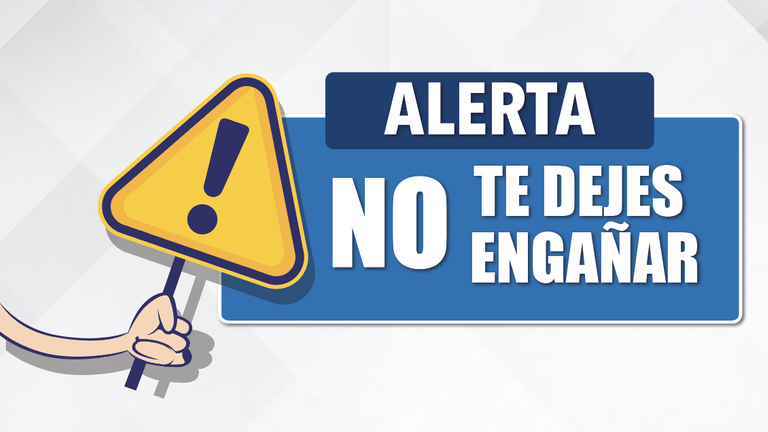 Source
Bueno queridos amigos esto ha sido todo por el post de hoy, espero que les haya gustado. Fué un gran placer compartir con ustedes mi muy mala experiencia, y espero que sirva para alertar a todos y evitar que más gente caiga en manos de esta gente estafadora. Muchas gracias a todos como siempre por su atención y apoyo a mi trabajo, les mando un gran abrazo a todos y ya nos reencontraremos en una próxima oportunidad.
Well dear friends this has been all for today's post, I hope you liked it. It was a great pleasure to share with you my very bad experience, and I hope it serves to alert everyone and prevent more people from falling into the hands of these scammers. Thank you all very much, as always, for your attention and support for my work. I send you all a big hug and we will meet again next time.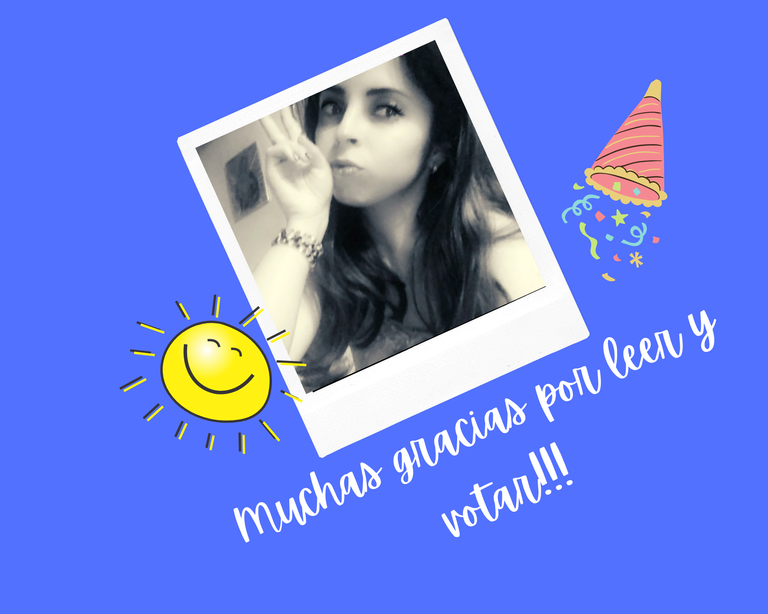 The welcome and farewell images were designed by me with canva editor.
Las imágenes de bienvenida y despedida fueron diseñadas por mí con canva editor.
---
---