[ENG-SPA] 🎨Drawing Challenge - Days 17, 18, 19, 20, 21, 22 y 23🎨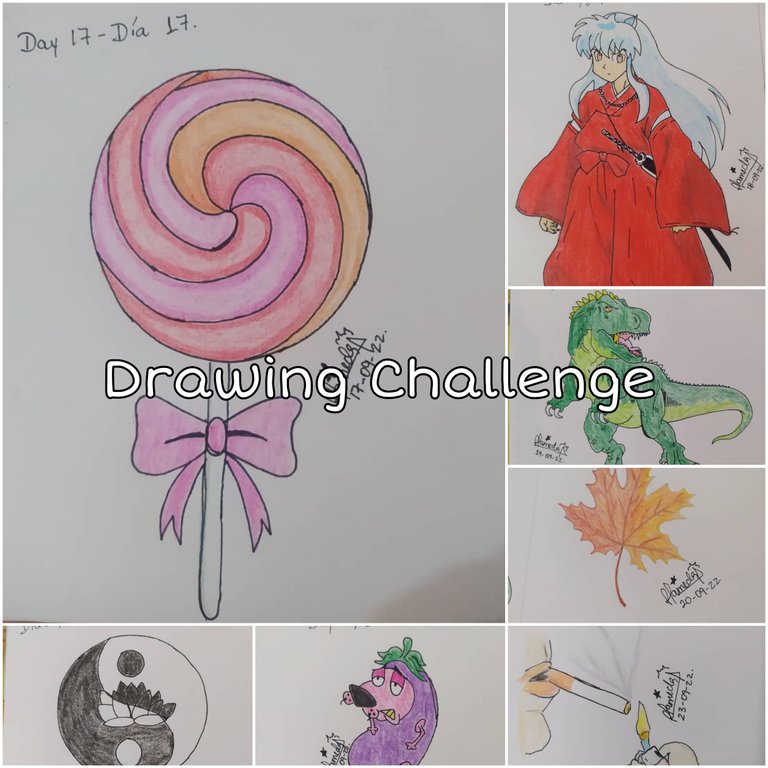 Greetings, beautiful and creative people of #HiveArte, happy Saturday, today I brought you the drawings I made for a whole week about the "30 days, 30 drawings" challenge. You can see my previous week's post explaining what it was about, here is it link. This challenge has been perfect for me, and it has helped me to de-stress and to divert the frustration or sadness of a bad day. Drawing has been my ally in bad times, and the support of certain communities has made me feel that all my effort has been worth it. I was doing this challenge with two friends, but one of them abandoned it because he has a lot of work, only @jadverde22 stayed and I liked to see how he draws. The challenge has been a bit confusing in many parts of the listing, although I have tried to "decipher" it and I think that so far I have fulfilled what it asks for.
Saludos, gente hermosa y creativa de #HiveArte, feliz sábado, hoy les he traído los dibujos que he hecho por toda una semana sobre el reto de "30 días, 30 dibujos". Pueden ver mi publicación de la semana anterior explicando de qué trataba, aquí está él enlace. Este reto me ha venido como anillo al dedo, y es que me ha servido para desestresarme y para desviar la frustración o tristeza de un mal día. Dibujar ha sido mi aliada en tiempos malos, el apoyo de ciertas comunidades, me han hecho sentir que todo mi esfuerzo ha valido la pena. Este reto lo estaba haciendo con dos amigos, pero uno de ellos lo abandonó porque tiene mucho trabajo, solo se quedó @jadverde22 y me ha gustado mucho ver como dibuja. El reto ha sido un poco confuso en muchas partes del listado, aunque he tratado de "descifrarlo" y creo que hasta el momento he cumplido con lo que pide.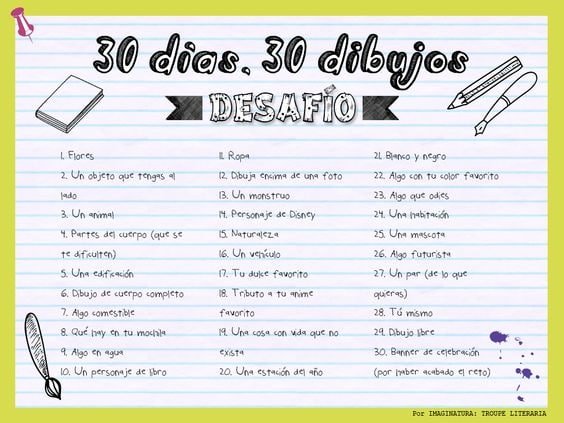 Source/Fuente.

🎨Day 17/Día 17: (Your favorite candy/Tu dulce favorito)🎨.
I must be honest, I don't like a specific sweet, I like salty things more, but I made a caramel popsicle because it reminds me of my childhood. My cousins who live in Caracas came to visit us and brought us many gifts, and among those gifts, they brought a lollipop for me and one for my brother. My cousins spent several days here, and they treated me very well, gave me advice, and hugged me a lot. It was nice to have them visit me. That has been the only popsicle I have eaten in my whole life, and normally they do not sell them, when I traveled to Barquisimeto I saw them, but I could not buy them.
Debo ser sincera y es que a mí no me gusta un dulce en específico, me gusta más lo salado, pero hice una paleta de caramelo porque me recuerda a mi niñez. Mis primas que viven en Caracas vinieron a visitarnos y nos trajeron muchos regalos, y entre esos regalos traían una paleta para mí y una para mi hermano. Mis primas duraron varios días acá, y ella me trataron bien bonito, me daban consejos y me abrazaron mucho. De verdad fue muy grata la visita de ellas. Esa ha sido la única paleta que me he comido en toda mi vida, y es que normalmente no la venden, cuando yo viajaba a Barquisimeto las veía, pero no podía comprarlas.
🎨Day 18/Día 18: (Tribute to your favorite anime/Tributo a tu anime favorito)🎨.
I chose my beloved InuYasha, and this was the first anime I saw I didn't even know it was called "anime", but anyway, InuYasha started airing on Cartoon Network in 2002, and my brother and I never missed watching it, it was very entertaining to watch. And those were moments that I always shared with my brother, that's the main reason why I'm so fond of this anime series called InuYasha.
Elegí a mi amado InuYasha, y es que este fue el primer anime que ví y que ni siquiera sabía que se llamaba "anime", pero en fin, InuYasha lo comenzaron a transmitir en Cartoon Network en 2002 y mi hermano y yo nunca no los perdimos de ver, era muy entretenido verlo. Y eran momentos que siempre compartía con mi hermano, esa es la principal razón de tenerle tanto cariño a esta serie de anime llamada InuYasha.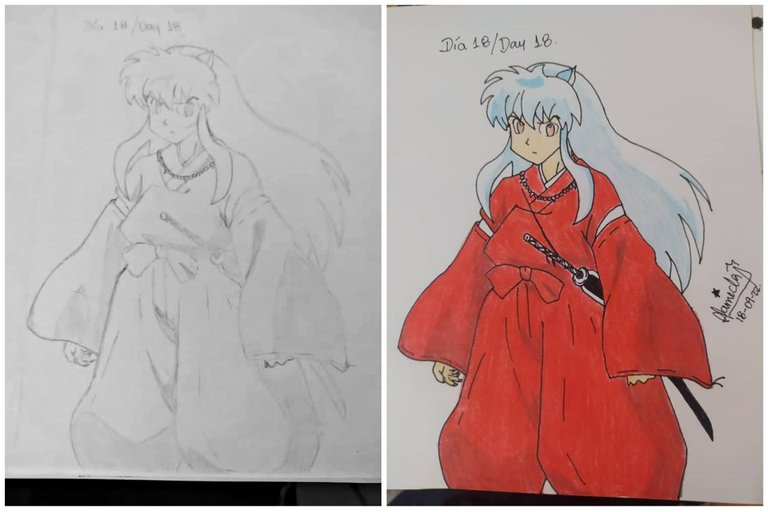 🎨Day 19/Día 19: (A living thing that does not exist/Una cosa con vida que no exista)🎨.
Here I deduced that it meant something that had already had life and that currently did not exist, and a dinosaur came to my mind. I hadn't drawn a dinosaur for years, this challenge made me draw one and I honestly loved the result.
Aquí deduje que significaba a algo que ya había tenido vida y que actualmente no existía, y se me vino a la mente un dinosaurio. Tenía años que no dibujaba un dinosaurio, este reto me hizo dibujar uno y sinceramente me encantó mucho el resultado.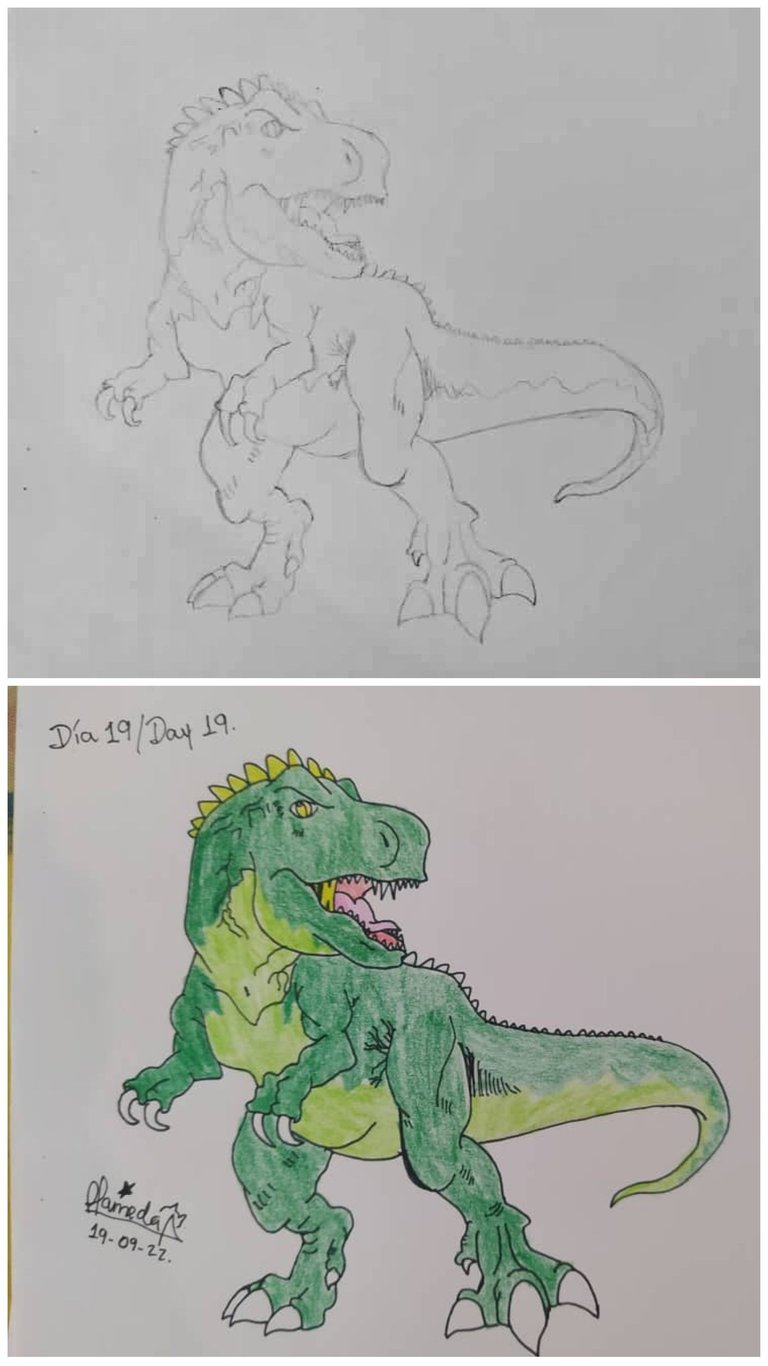 🎨Day 20/Día 20: (One season of the year/Una estación del año)🎨.
It came to my mind the season I like the most, autumn, although here there are only two seasons, winter and summer, summer resembles autumn, which is due to the drought, many trees shed their leaves. And although I could very well have drawn a landscape, but I didn't have enough spirit to do it, so I drew the typical dry autumn leaf.
Se me vino a la mente la estación que más me gusta, el otoño, aunque aquí solo hay dos estaciones, invierno y verano, el verano se asemeja al otoño, que es debido a la sequía, muchos árboles largan sus hojas. Y aunque muy bien pude haber dibujado un paisaje, pero no tuve el suficiente ánimo para hacerlo, así que dibujé la típica hoja seca de otoño.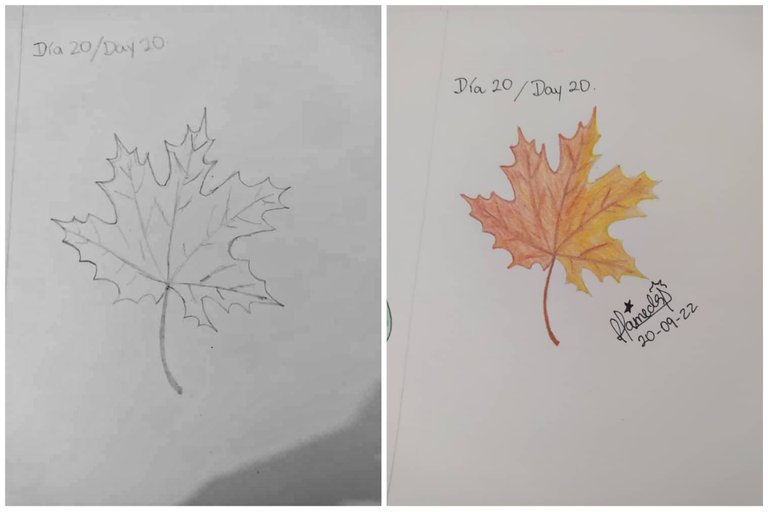 🎨Day 21/Día 21: (Black and white/Blanco y negro)🎨.
A Yin-Yang came to my mind, but I wanted it to be different, I saw several ideas and decided on this one. I didn't have much inspiration that day.
Se me vino a la mente un Yin-Yang, pero quería que fuese diferente, ví varias ideas y me decidí por este. No tuve mucha inspiración ese día.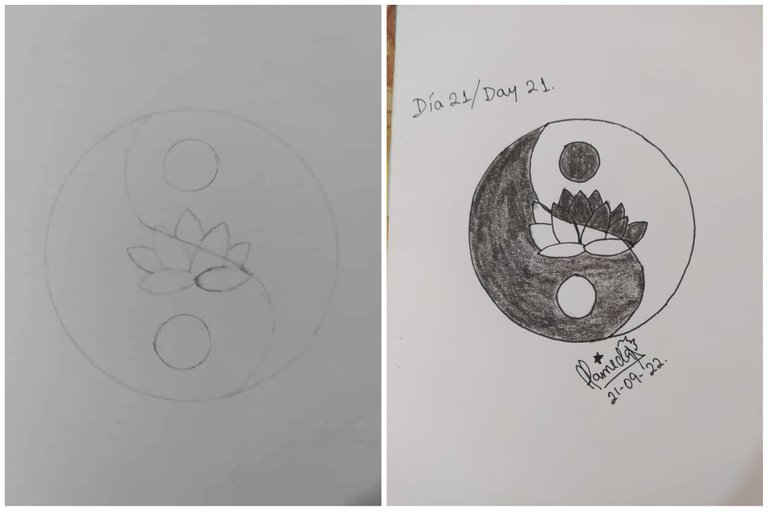 🎨Day 22/Día 22: (Something in your favorite color/Algo con tu color favorito)🎨.
My favorite color is purple, and my favorite vegetable is purple eggplant, so I decided to draw courage, this is one of the drawings that I have liked to do.
Mi color favorito es el morado, y pues mi vegetal favorita es morado, la berenjena, así que decidí dibujar a coraje, este es uno de los dibujos que más me ha gustado hacer.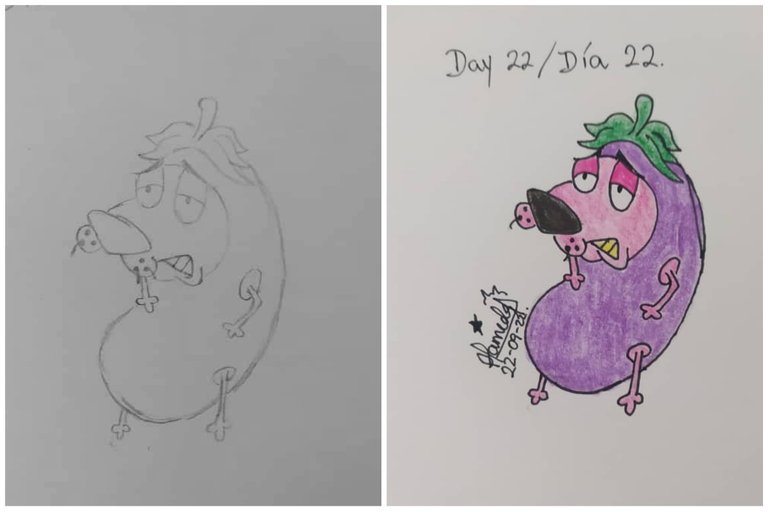 🎨Day 23/Día 23: (Something you hate/Algo que odies)🎨.
I hate cigarette smoke, so I decided to draw that, plus cigarettes are one of the sources of environmental pollution. Because not only the smoke pollutes, but also the cigarette butt does it.
Odio el humo del cigarro, así que decidí dibujar eso, además el cigarro es una de las fuentes de contaminación ambiental. Porque no solamente el humo contamina, también la colilla lo hace.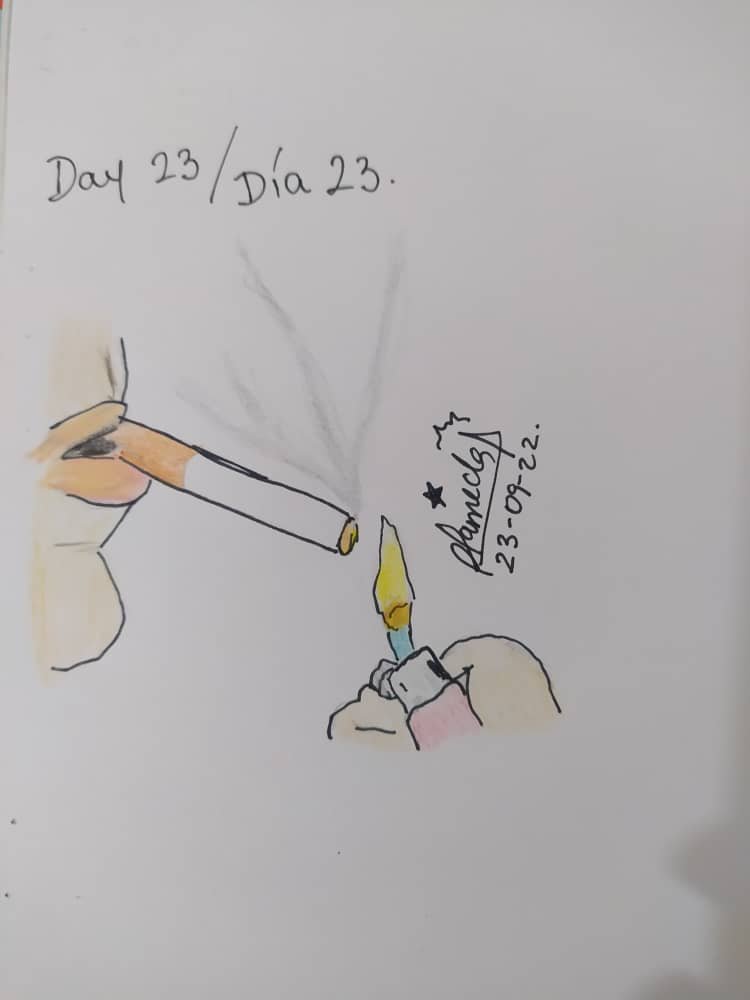 Here you can see the drawings made by my friend @jadverde22.
Aquí pueden ver los dibujos que ha hecho mi amigo @jadverde22.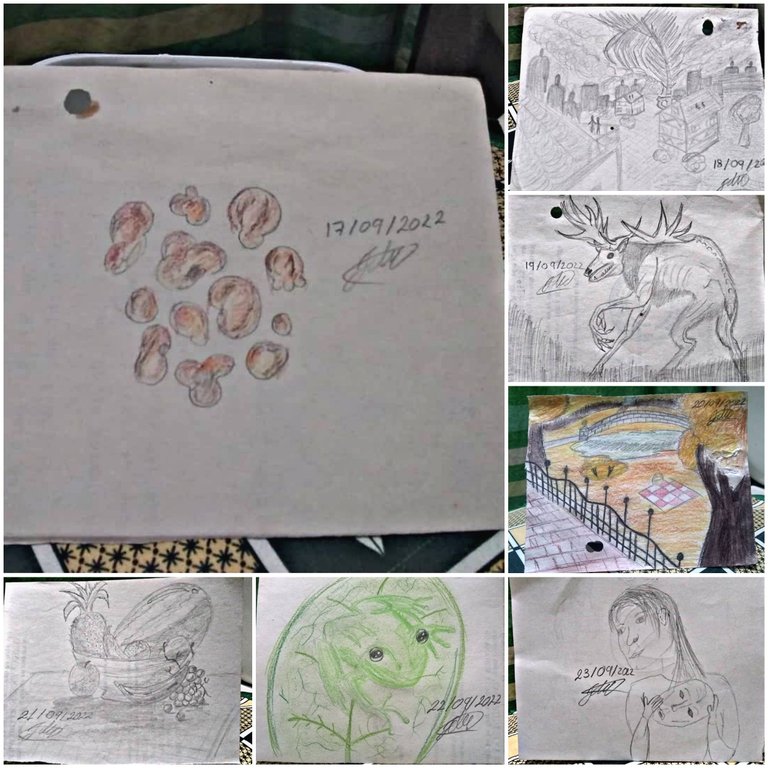 And that's it, we have already overcome a big part of the challenge. I hope you like it. Happy weekend friends 💕.
Y listo, ya hemos superado gran parte del reto. Espero les guste. Feliz fin de semana amigos 💕.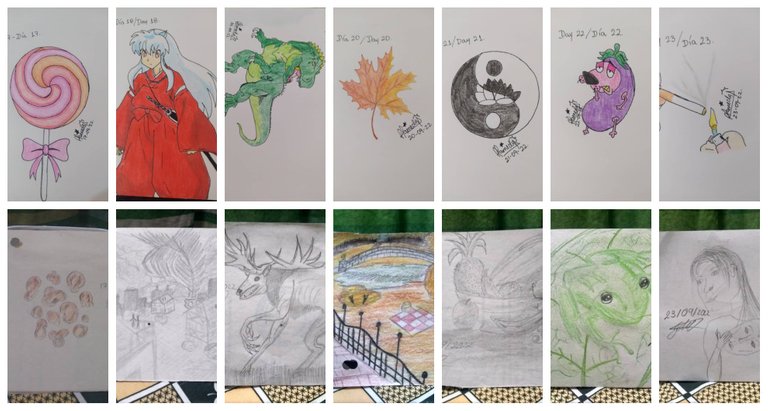 ---
You have reached the end of my post. Thanks for reading me❤️ Have a nice day 😊❤️ If you need help do not hesitate to write me on my Discord Ivycrafts#0396.❤️
Has llegado al final de mi publicación. Gracias por leerme❤️ Ten un lindo día 😊❤️ Si necesitas ayuda no dudes en escribirme a mi Discord Ivycrafts#0396.❤️
---
Text and photos are my authorship. Text translated with DeepL. Photos taken with my Xiaomi Redmi 8. Text separator created with Canva Pro. Collages created with PicsArt Gold.
Texto y fotos son de mi autoría. Texto traducido con DeepL. Fotos sacadas con mi Xiaomi Redmi 8. Separador de texto creado con Canva Pro. Collages creados con PiscArt Gold.
---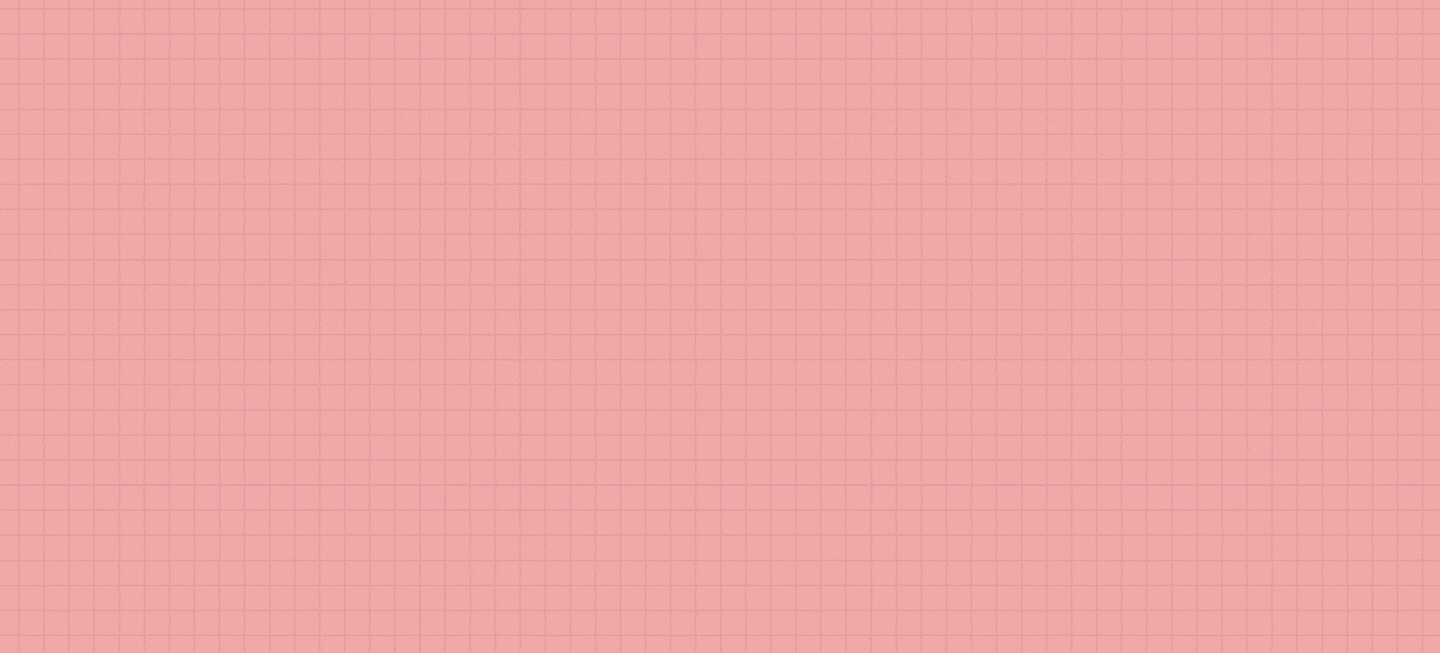 ---
---