[ENG-SPA]Iniciative: 3 Christmas movies.//Iniciativa: 3 películas Navideñas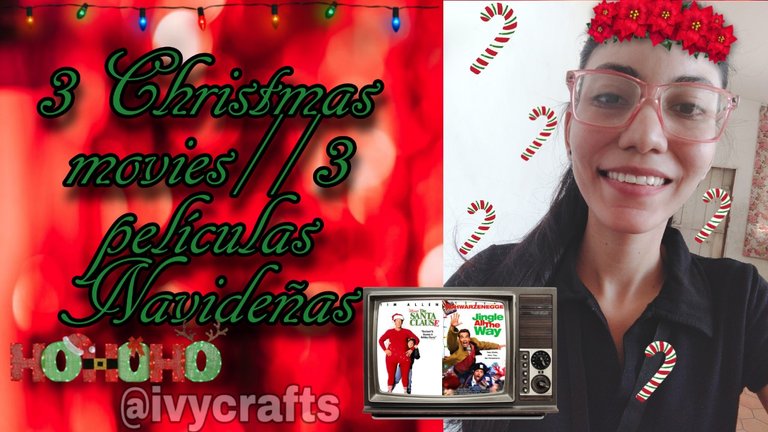 Cover created with Picsart Gold//Portada creada con Picsart Gold
Hello dear community, welcome once again to my blog. November has just arrived and it feels close to Christmas. I have several relatives who have already started decorating their houses and have already started buying gifts for their children, grandchildren, etc. Christmas is the best time to watch movies, and there are always several that you never get tired of watching because they are fun or because they have a very good plot. This initiative was created by
@yolimarag
and I found it very funny, so here I bring you my three favorite movies.

In the 1st category I place a🥁
Wow Santa Claus!
: This movie I always watch it with my family, it's a very funny movie, it's also known as "The Santa Clause". It's about Scott a successful executive with his son knocked Santa Claus off the roof, they got a note that said "if anything happens to me, put on my suit, the reindeer will know what to do". Then Scott put on the Santa suit and did a series of things. This movie was so good that they made two more movies: The Santa Clause 2 and The Santa Clause 3.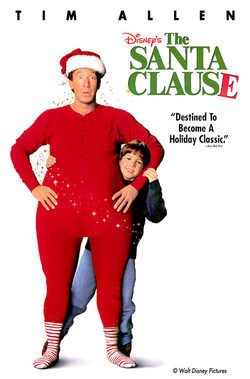 Source

In second place is
The Promised Gift
. Starring Arnold Schwarzenegger, playing the role of Howard Langston, a big executive who loves his entire family, who to win back his son's love for him having failed him so much because of work since he didn't give him time to pay attention to him, the latter tells his son that he will give him whatever he asks for for Christmas. On the boy's list was Turbo-Man, but he left it to the last day when the famous toy was already sold out in the stores. And that's when he goes to great lengths to get it, but Myron Larabee, an eccentric and a little crazy mailman, crosses his path, and a competition begins to see which of the two manages to get the precious doll. In the end Howard "wins" and by saving his son's life and acting as a true hero he wins his son's love. I love this movie because it reflects what parents would do to make their children happy at Christmas time. My parents were the kind of people who would go out of their way to make sure that no Christmas was without presents and sweets, and we have always been a humble family.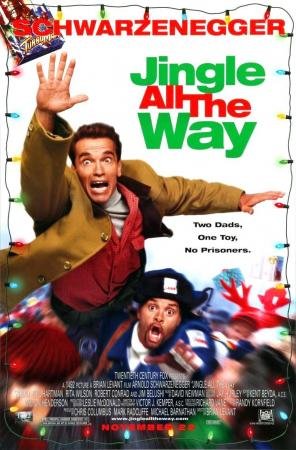 Source

Third place is:
Operation Gift
also known as "Arthur Christmas". This animated film is about Santa Claus is tired and leaves the job to his son Malcom Claus, Malcom still with his advanced equipment and maximum precision accidentally "forgets" to deliver a gift to a child of billions of children in the world. Arthur, his youngest son who was in charge of answering the letters, will be in charge of saving Christmas by managing to deliver the gift before Christmas Eve, despite the many obstacles and entanglements that occur during the journey.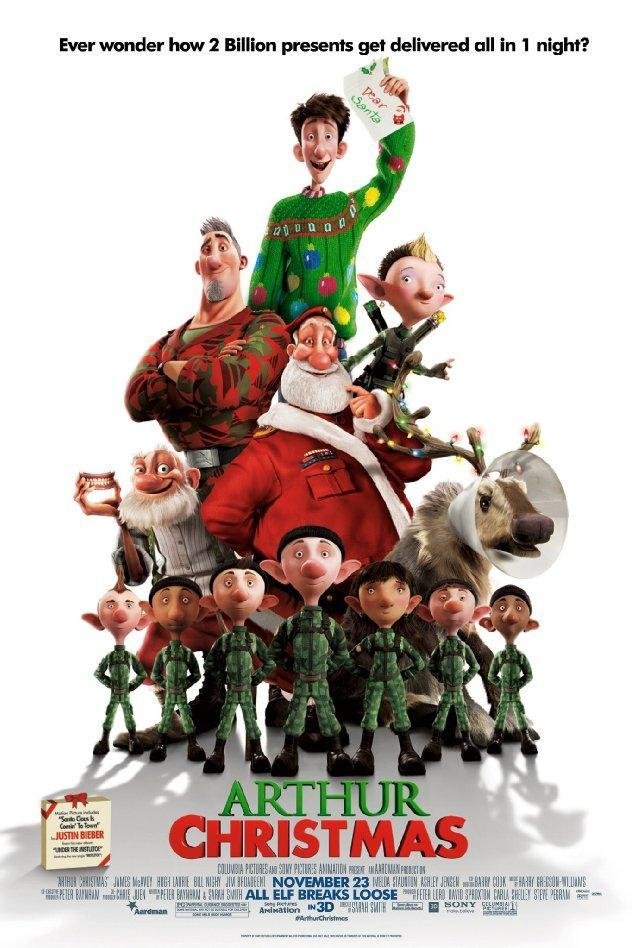 Source
---
AHORA EN ESPAÑOL

Hola querida comunidad, bienvenidos una vez más a mi blog. Apenas llegó noviembre y ya se siente cerca la navidad. Tengo varios familiares que ya comenzaron a decorar sus casas y a comprarle los regalos a sus hijos, nietos, etc. Navidad es la mejor época para ver películas, y siempre hay varias que uno nunca se cansa de ver porque son divertidas o porque tienen muy buena trama. Ésta iniciativa la creó la compañera
@yolimarag
y me pareció muy divertida, así que aquí les traígo mis tres películas favoritas.

En la 1era categoría coloco a🥁
¡Vaya Santa Claus!
: Está película la veo siempre con mi familia, es una película muy divertida, es también conocida como "Santa Cláusula". Trata de que Scott un exitoso ejecutivo junto a su hijo tumbaron a Santa Claus del tejado, consiguieron una nota que decía "si me algo me pasa, ponte mi traje, los renos sabrán que hacer". Luego Scott se colocó el traje de Santa e hizo una serie de cosas. Ésta película fué tan buena que hicieron dos películas más: Santa Cláusula 2 y Santa Cláusula 3.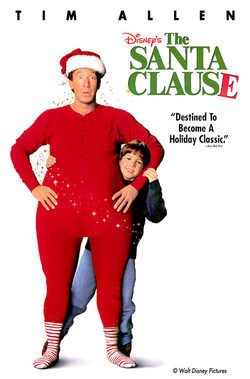 Source

En el segundo lugar está
El regalo prometido
. Protagonizado por Arnold Schwarzenegger, haciendo el papel de Howard Langston, un gran ejecutivo que ama a toda su familia, que para recuperar el amor de su hijo por él haberle fallado tanto por culpa del trabajo ya que no le daba tiempo de prestarle atención, éste le dice a su hijo que le regalará lo que pida para Navidad. En la lista del niño estaba el Turbo-Man, pero el lo dejó para el último día ya cuando el famoso juguete ya estaba agotado en las tiendas. Y ahí es donde él hace hasta lo imposible para conseguirlo, pero se le atraviesa Myron Larabee un cartero excéntrico y un poco loco, luego empieza una competencia para ver quién de los dos logra agarrar el muñeco tan preciado. Al final "gana" Howard y por salvarle hasta la vida a su hijo y actuar como verdadero héroe se gana el amor de su hijo. Ésta película me encanta porque refleja lo que los padres harían por hacer felices a sus hijos en la época de la navidad. Mis padres fueron de esos que hacían lo imposible para que en ninguna navidad faltaran los regalos y dulces, y eso que siempre hemos sido una familia humilde.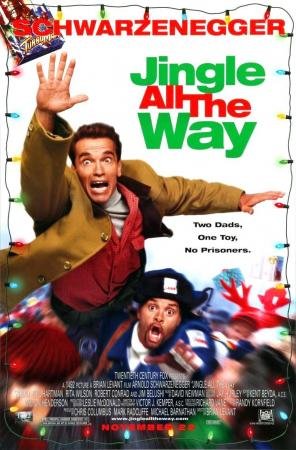 Source

De tercer lugar está:
Operación regalo
también conocida como "Arthur Christmas" . Ésta película animada que trata de que Santa Claus está cansado y le deja el trabajo a su hijo Malcom Claus, Malcom aún con su equipo avanzado y de máxima precisión "olvida" accidentalmente entregarle un regalo a un niño de miles de millones de niños en el mundo. Arthur su hijo menor quién se encargaba de responder las cartas, será el encargado de salvar la navidad logrando entregar el regalo antes de la noche buena, apesar de las múltiples trabas y enredos que ocurren durante el trayecto.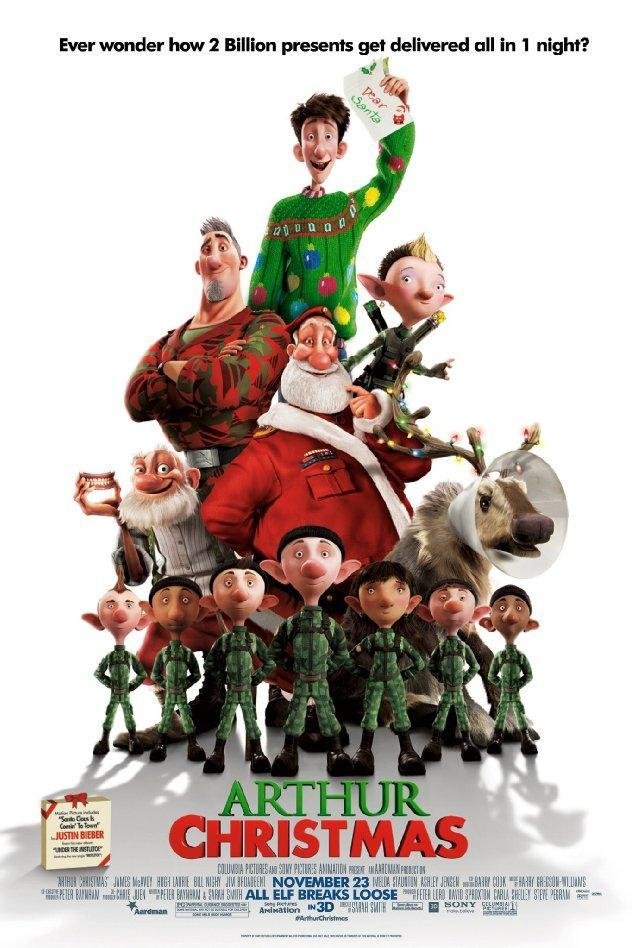 Source
You have reached the end of my post, these are my 3 Christmas movies that I can't get enough of, I always watch them with my family. Thanks for reading ❤️I hope you liked them. And if you haven't seen them I invite you to watch these movies.✨🎄

.
Has llegado al final de mi publicación, estas son mis 3 películas de navidad que no me canso de ver, siempre las veo con mi familia. Gracias por leerme ❤️Espero que te hayan gustado. Y sí no las has visto te invito a ver éstas películas.✨🎄
---
Text of my authorship. Text translated with DeepL. Source of text separator
Texto de mi autoría. Texto traducido con DeepL. Fuente del separador de texto
---



---
---