Rice harvest in the fields today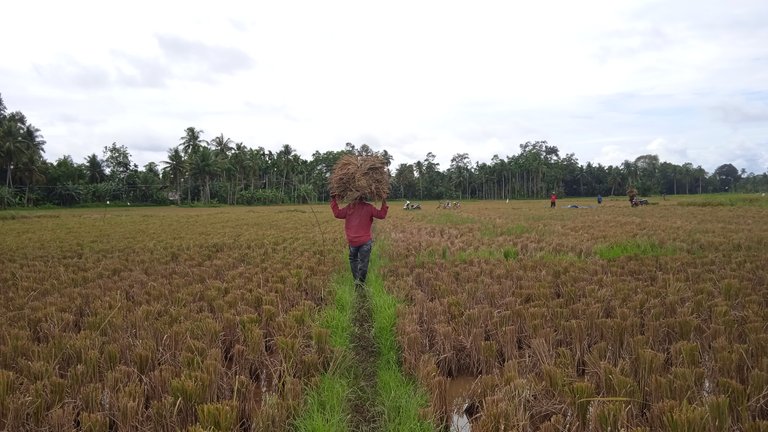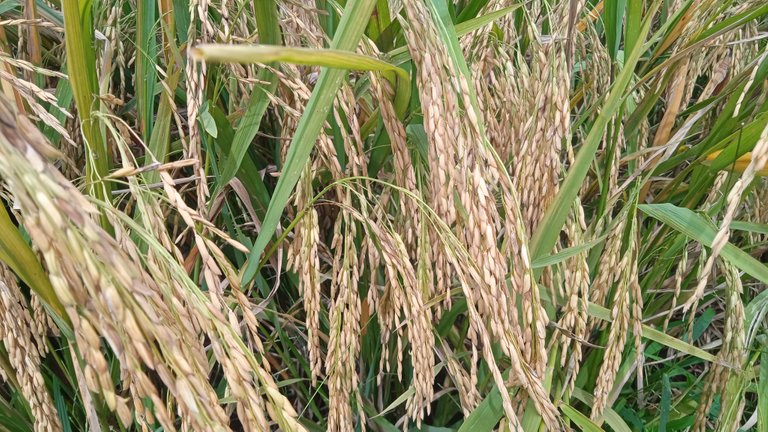 Hello, how are you all today, I hope you are fine today and of course better than yesterday, of course for all my friends in this beloved community, good luck to all of you who are always active here.
Today I want to start the first rice harvest and this time the harvest is very satisfying and I have to work all day until I finish lifting my rice in the fields to bring it ashore.
At this time I am very happy because I can harvest satisfactorily and I am very proud to be a farmer who can plant rice in the fields to support my family, especially by growing rice, at least I don't want to buy rice on the market which is not guaranteed or especially from spraying used chemical drugs.
So at this time I was spraying rice with anti-pests that I made myself and also fertilizing with liquid organic fertilizer that I used for spraying as a stimulant and compost to use as basic fertilizer so the results were very satisfying, just like using fertilizer. chemical.
However, compost or liquid organic fertilizer does not harm our bodies because I plant rice specifically for family consumption as our main folly in this area.
so I worked in the rice fields with my family lifting rice ashore starting in the morning until noon it just finished at 02.00 noon so I was very happy and very grateful and after we lifted it inside we also used a thresher to thresh the rice seeds for us to carry back home.
In view of the harvest this time I have to save enough rice to face the upcoming dry season so we have to save it all and we don't sell the grain that we have from our rice harvest this time.
Many other farmers today harvest rice in the fields by cutting by hand using rice satay. The grains are all taken in the North number first, after that they are threshed using a rice thresher, so we don't harvest rice using a rice cutting machine. We will not do it later. mixed with other people's rice so we really take care of it.
Earlier we were very fertile and we were very happy that today we could harvest and we took everything ashore and we were waiting for it to come to knock out the rice grains in Feni, both our rice and so my post this time, I hope all friends like it and thank you Thank you for visiting my new father, I hope you are all entertained.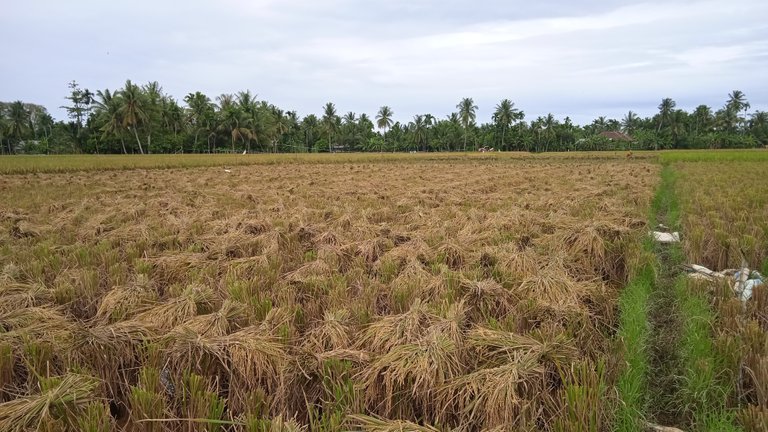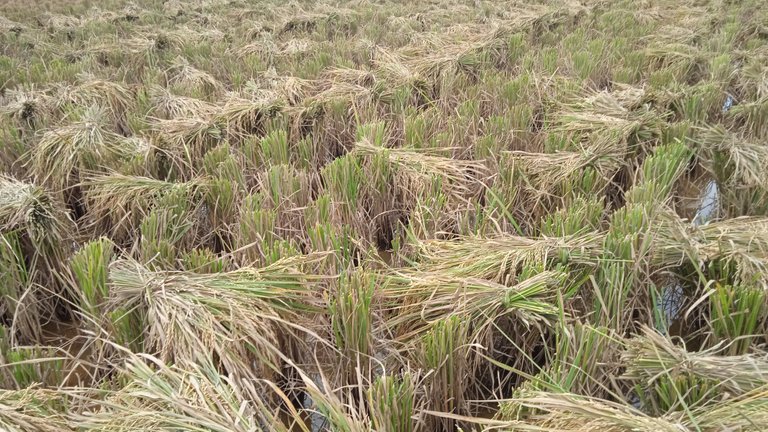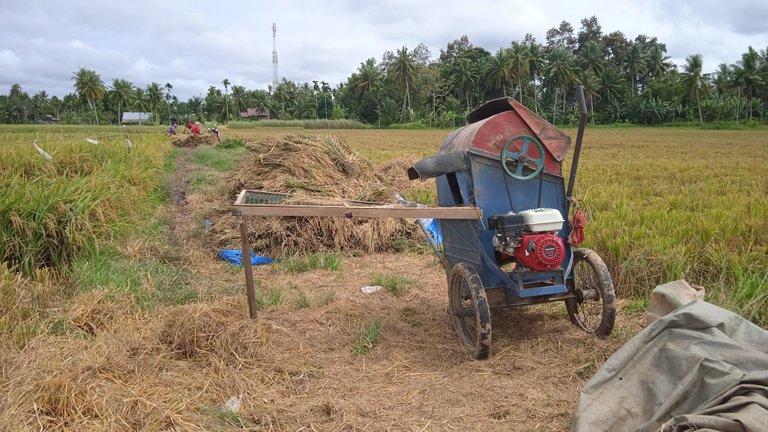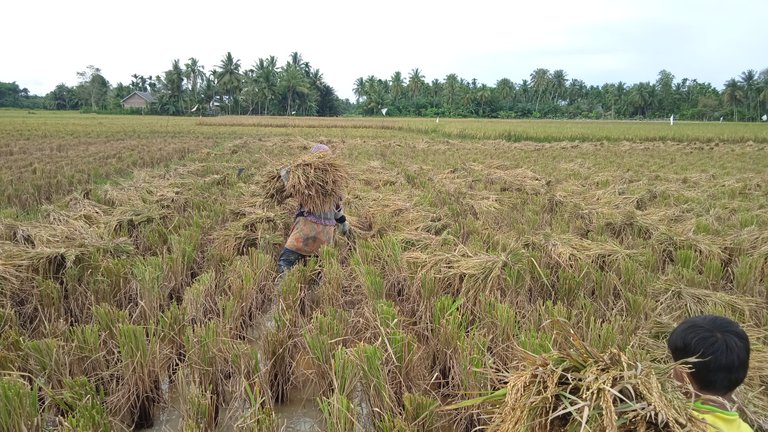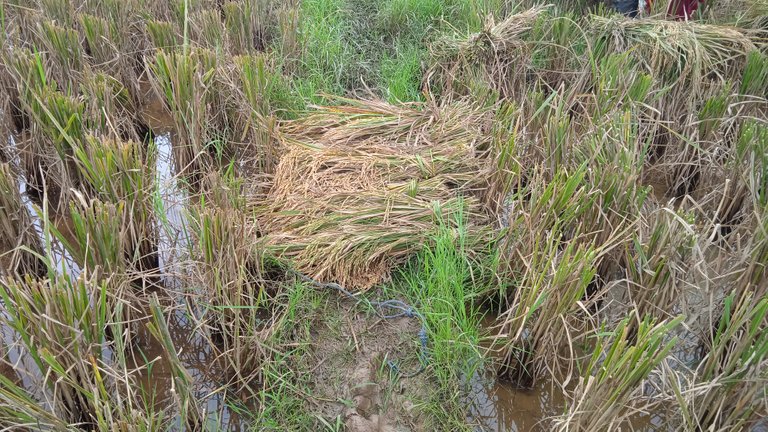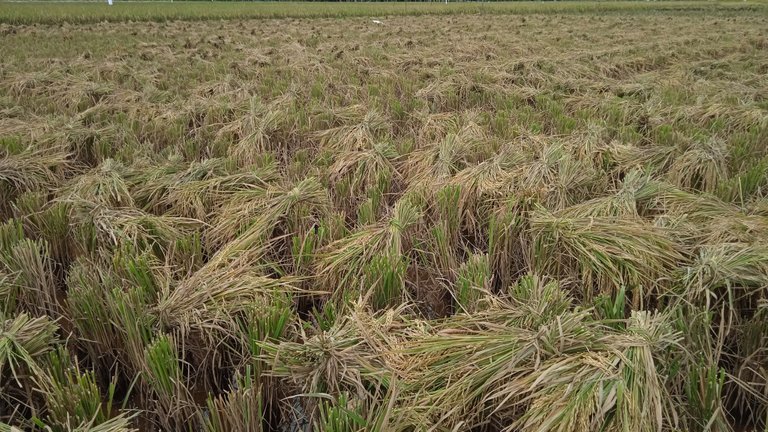 ---
| Picture | Photography |
| --- | --- |
| Camera used | Handphone |
| Photographer | @iwansyuhada |
| Location | Aceh indonesia |
---
---