Solanum incanum # Round eggplant flower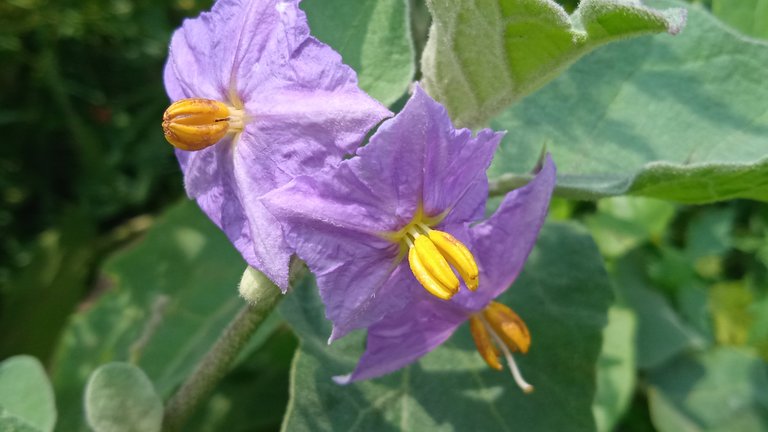 Hello hive friends, how are you all today, I hope you are in good condition today and of course better than yesterday, of course for all my friends in this beloved community, good luck to all of you who are always active here .
Today we meet again here with me in communication at and I want to make a post as usual for all of you here which brings us every day to meet here.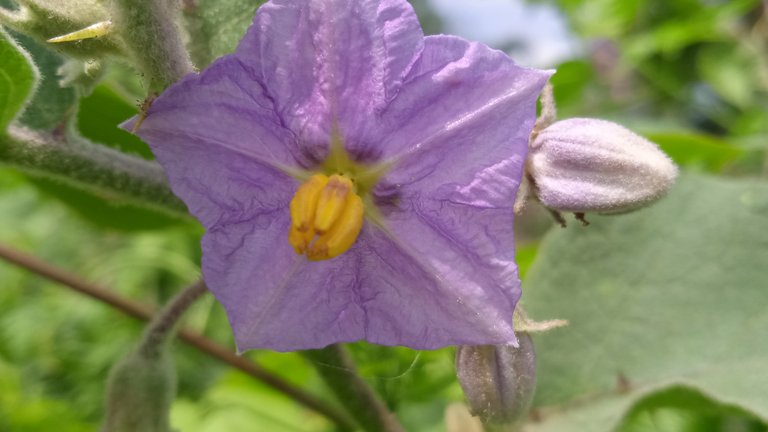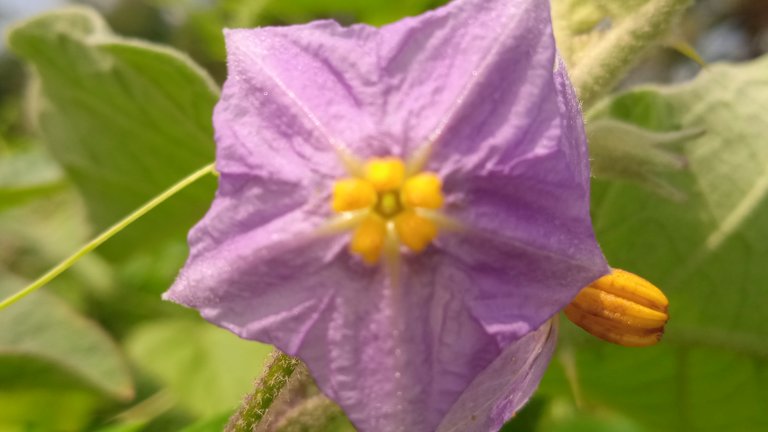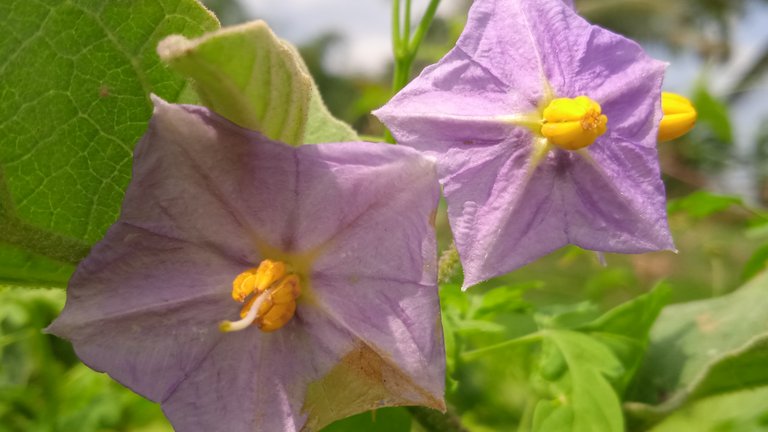 And at this time I will show you some pictures of round eggplant flowers or in other words "Solanum incanum" which I have found in the rice fields in my area and in front of them on the edge of the fields there is this plant it is very easy to live and usually this plant lives in nature open like a plantation.
When I was there I saw this flower was very beautiful and bloomed with very beautiful colors and I was very interested in seeing the beauty of this flower, especially since it had a lot to do with it and I saw it during the day and I really enjoyed the beauty of this round eggplant flower. And in another language is Solanum incanum and we often encounter this flower where this flower is very liked by beetles or other animals that suck honey on the flower.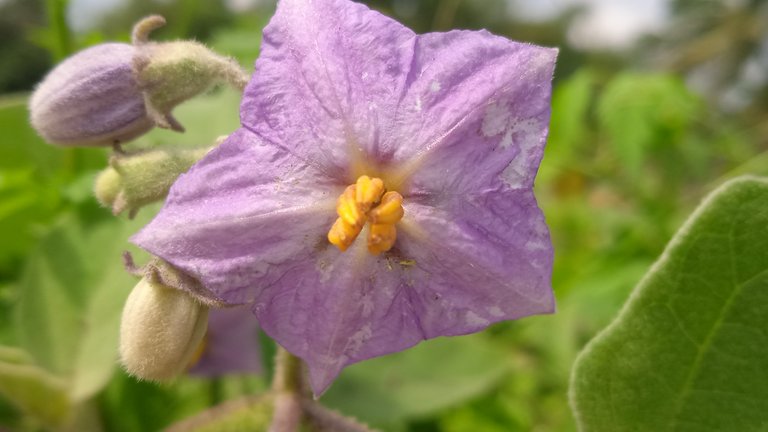 And the beauty is so attractive in this flower. So I also took some pictures of these flowers that were happy to bloom on the tree. And I said a few pictures because I like them so much.
And we can watch together in my post and I especially show it to all of you who are always active here, I hope you like it with the beauty of this flower and its use is very interesting if we look at it with our own eyes, not with its beauty which is so beautiful at the same time. midday.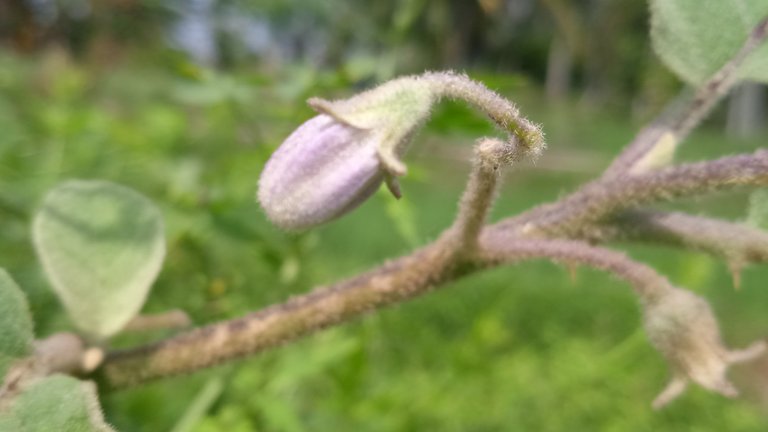 ---
---
| Picture | Photography |
| --- | --- |
| Camera used | Handphone |
| Location | indonesia |
---
---