threshing rice by using a rice threshing machine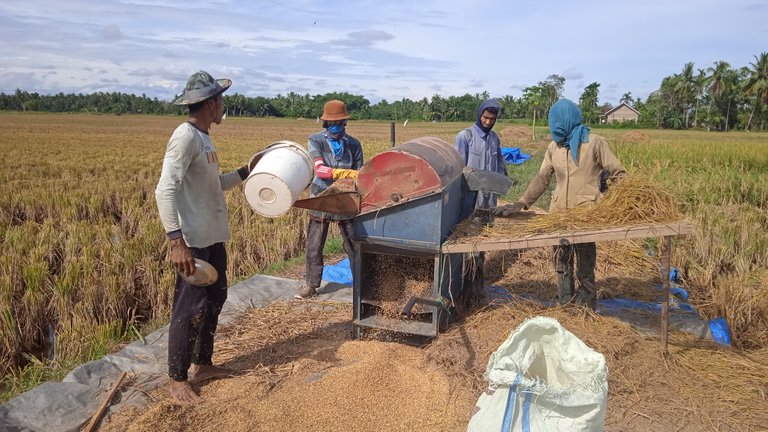 Hello, how are you all today, I hope you are doing well today and of course better than yesterday, of course for all my friends in this beloved community, good luck to all of you who are always active here.
At this meeting, I will show some pictures about harvesting rice using a rice threshing machine. To thresh rice in the fields after cutting the rice using the services of workers in the fields for almost one day.
Planting rice is a natural resource for the community in the village, specifically the farmers in the fields, currently in the village area in my area. And in general, where we are, the community is farming in the fields. I am very happy after cutting the rice is finished and I dry it in the hot sun until dry under the hot sun and after it is completely dry I take it ashore with several workers lifting the rice ashore.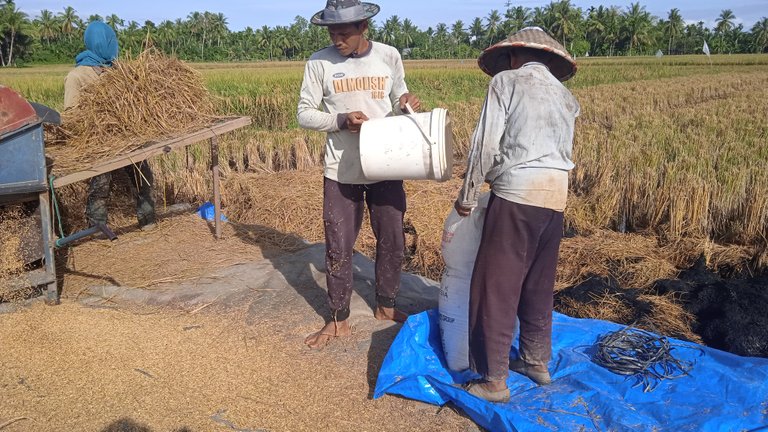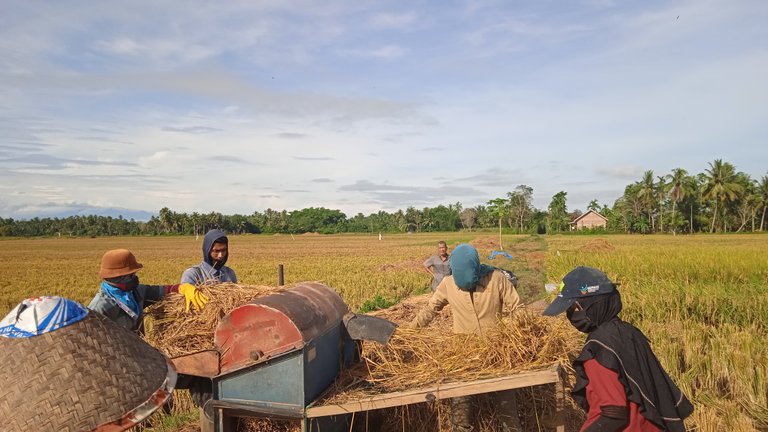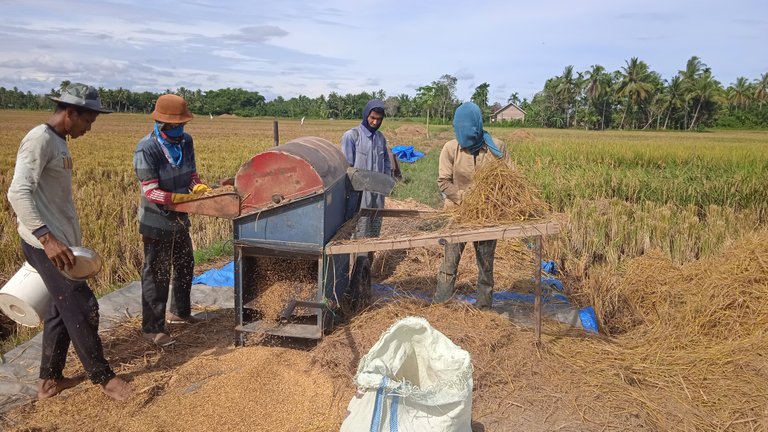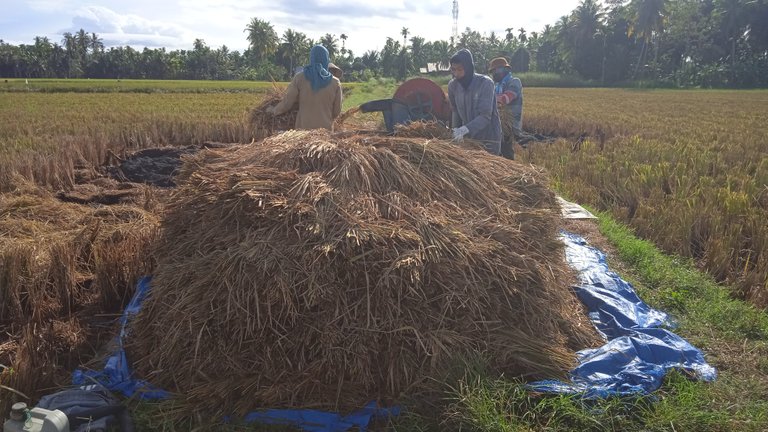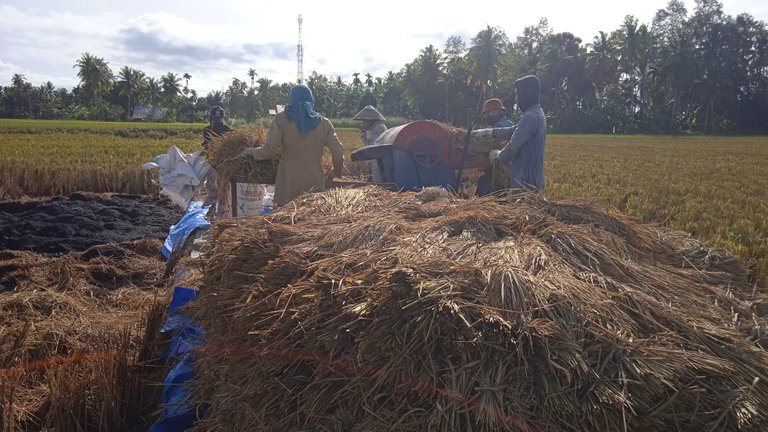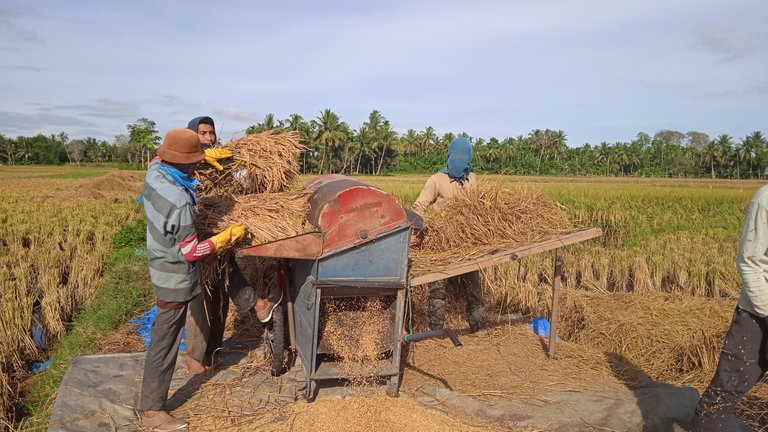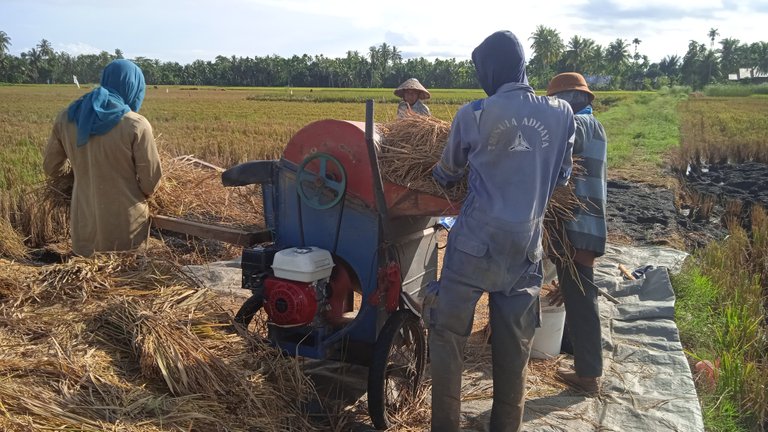 And after arriving ashore I also used a rice threshing machine by threshing my rice during the day and my rice was very dry and the rice thresher workers worked for almost 2 hours to thresh my rice in the middle of wide rice fields during the day.
After threshing the rice, I put it in the sack that I had prepared beforehand. And after that, I took it home to stock up on food this year to anticipate the upcoming dry season. At this harvest, I had to store more of my rice before I milled it into rice.
This year there has been a very drastic increase when compared to the previous year's rice harvest. In this harvest, many farmers cut rice using cutters instead of cutting rice using rice cutting machines last year. it's the rainy season so I have to really dry my rice so I can store it for a long time for rice needs later in the dry season. That's all from me this time and see you again in the next post, of course, with a different article, of course.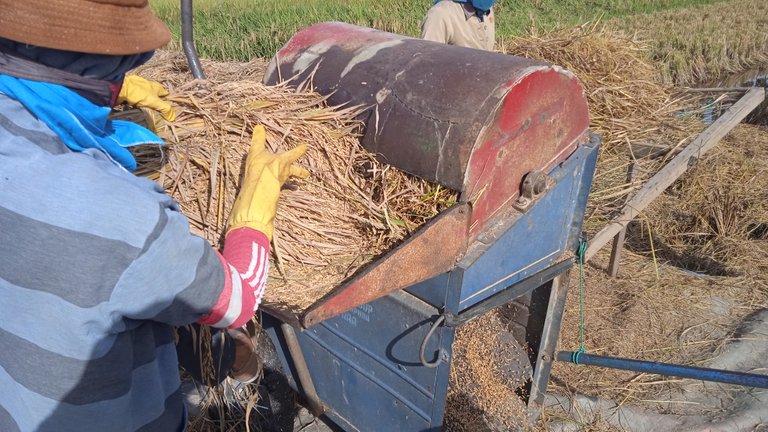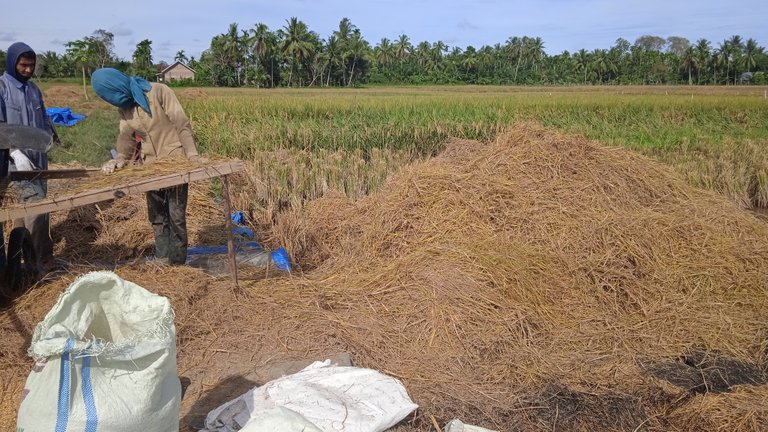 ---
| Picture | Photography |
| --- | --- |
| Camera used | Handphone |
| Photographer | @iwansyuhada |
| Location | Aceh indonesia |
---
---