[ESP/ENG] Es el #ZapFic50Viernes! ¡Escríbeme una historia en PRECISAMENTE 50 palabras!// ¡ It's #ZapFic50Friday! Write me a story in PRECISELY 50 words!

Buen día a la familia @Hive y a la comunidad de #Freewriters y @freewritehouse. Esta es mi primera vez en este concurso.
Good morning to the @Hive family and the #Freewriters and @freewritehouse community. This is my first time in this contest.
Esta es mi entrada al Zapfic Weekend freewrite organizado por @freewritehouse.
This is my entry to the Zapfic Weekend freewrite hosted by @freewritehouse.
Iba caminando y llego una joven y dijo, con vergüenza le pido algo para darle de comer a mi niño. No tengo para comprar. Saque mi arroz y mi leche. Se lo di. Gracias. Yo necesito alguien para que ayude en la cocina, si quieres trabajar. Si señora, yo quiero.
La Foto fue un capture con mi celular Motorola.
I was walking along and a young lady came along and said, shamefully I ask you for something to feed my child. I don't have anything to buy. I took out my rice and milk. I gave it to her. Thank you I need someone to help in the kitchen, if you want to work. Yes ma'am, I do.
The picture was taken with my Motorola cell phone.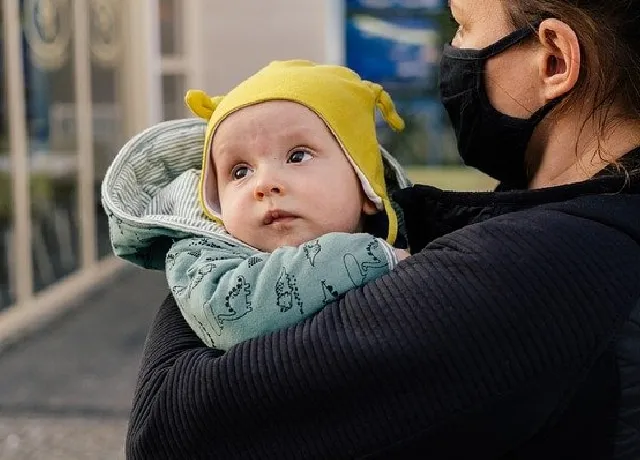 </center<


Fuente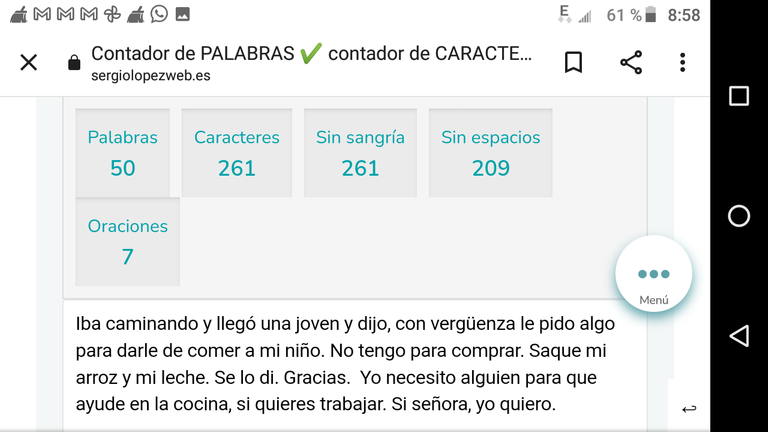 Fuente de separador

---
---