La muerte mía | Poema en prosa ✍️ My death | Prose poem by @jakim7 🇻🇪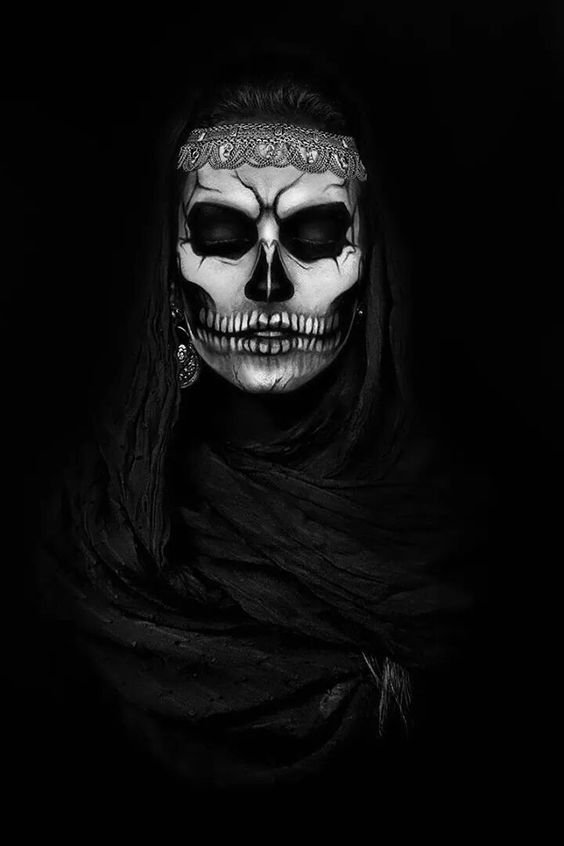 Fuente | Source
---
En la reyerta de la vida me acechas
en todos los rincones y espacios,
silente tu encanto me ronda
y el perfume de tu aliento
de mi se va prendiendo
como el aroma frágil
de una rosa muerta ...
En esta contienda de vida y muerte
el encaje negro de tu sonrisa
adorna el terciopelo de la noche
que adormecida se pasea
por los laberintos humanos
buscando la presa a devorar
que inocente se rinde a tus pies ...
En esta pugna constante se van los días
como si de un duelo se tratara,
tú con el puñal presto a hundirlo,
yo protegido con el yelmo sagrado
de la vida y atento a tus arremetidas,
sé que no darás reposo a tu naturaleza
para llevarme al ensueño del otro lado ...
En este batalla por la vida, la victoria es mía
porque eres la muerte que enciende la vida,
la muerte que no puede vivir sin nuestros días,
¡Muerte mía! Compañera taciturna y melancólica
que vives de nuestras últimas y etéreas agonías,
te esperaré con rosas rojas en mi lecho mortal
cuando ese día llegue te besaré y seré inmortal ...




---
In the brawl of life you stalk me
in every corner and space,
silently your charm haunts me
and the perfume of your breath
is catching on me
like the fragile aroma
of a dead rose ...
In this contest of life and death
the black lace of your smile
adorns the velvet of the night
that sleepily wanders
through the human labyrinths
looking for the prey to devour
that innocently surrenders at your feet ...
In this constant struggle, the days go by as if in a duel
as if it were a duel,
you with your dagger ready to plunge it,
I protected with the sacred helmet
of life and attentive to your attacks,
I know that you will not give rest to your nature
to take me to the reverie of the other side ...
In this battle for life, victory is mine
because you are the death that ignites life,
the death that cannot live without our days,
My death! Taciturn and melancholic companion
who lives of our last and ethereal agonies,
I'll wait for you with red roses on my mortal bed
when that day comes I will kiss you and I will be immortal ...
 
Translated with 
www.DeepL.com/Translator 
(free version)✔️





---










Original Content by @jakim7

Copyright @jakim7 | All Rights Reserved

Animated Banner Created By @zord189



---
---