Welcoming Tuko, the new member of my family 😻 [ESP/ENG]
---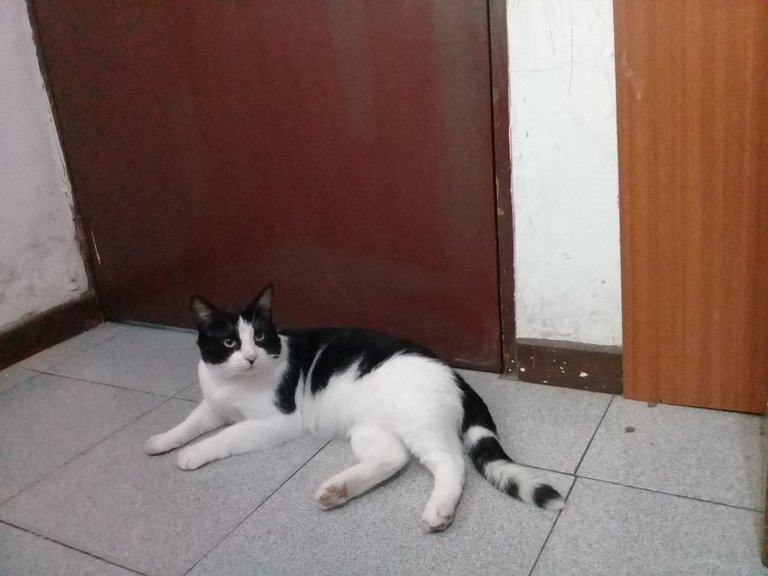 ---
Saludos a toda la hermosa comunidad de @hivepets deseo que estén pasando una semana maravillosa junto a sus seres queridos, incluyendo a sus peluditos. Hoy quiero presentarles a Tuko, nuestro nuevo integrante de la familia, que desde el primer momento se robo nuestro corazón.
El 1 de Mayo de este año adoptamos a esta dulzura, su nombre antes de estar con nosotros era Gio, sin embargo desde que llego a nuestro hogar lo llamamos Tuko y él respondió de una forma muy cariñosa, como si nos conociera de toda la vida, y adueñándose de cada rincón, como por ejemplo de mi closet jajaja llenando todo de sus hermosos pelitos.
---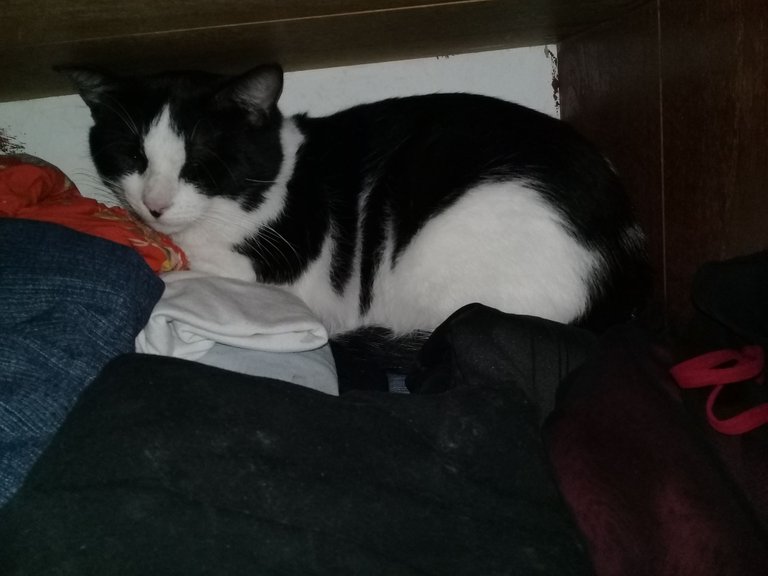 ---
Su rescatista nos comentó que llegó algo lesionado a sus manos, tenía una lesión en una de sus patitas y en su ojito izquierdo, sin embargo ella quiso hacerse caso de todo esos gastos y además de su esterilización, vacunación y desparasitación antes de que llegara a nosotros. Y definitivamente es algo que le agradezco mucho porque pude notar que aún existe gente llena de amor hacia los animales y que debemos de seguir adoptando y brindándole un hogar a todos esos angelitos que sin comunicarse con palabras nos llenan de amor cada día.
---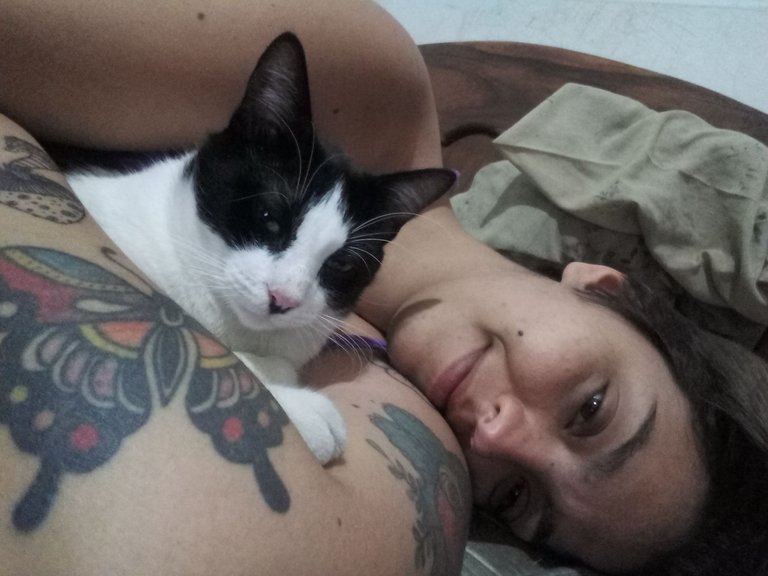 ---
Antes de adoptarlo y que comenzara a formar parte de nuestra familia, lo pensamos mucho porque sabíamos que era una gran responsabilidad, pues estos pequeños seres siempre van a depender de nosotros y de los cuidados que debemos brindarle, pero después de un mes y seis días, estoy más que segura que tomamos la decisión correcta. Aunque dicen que ellos eligen a sus dueños y quizás eso fue lo que sucedió desde el primer momento.
---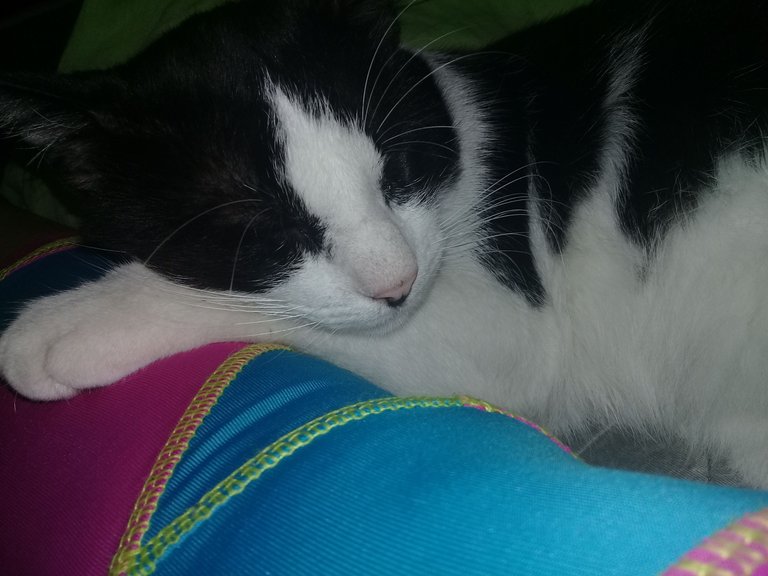 ---
Yo trabajo desde mi casa dando tareas dirigidas a niños de primaria (entre mil cosas más jajajaja), y también en cierto modo, me preocupaba como podía darse con los niños a los cuales doy tutoría, sin embargo desde el primer día que compartió con ellos hubo una interacción tan linda que mientras doy clases ahora se acuesta un rato a descansar en sus cuadernos.
---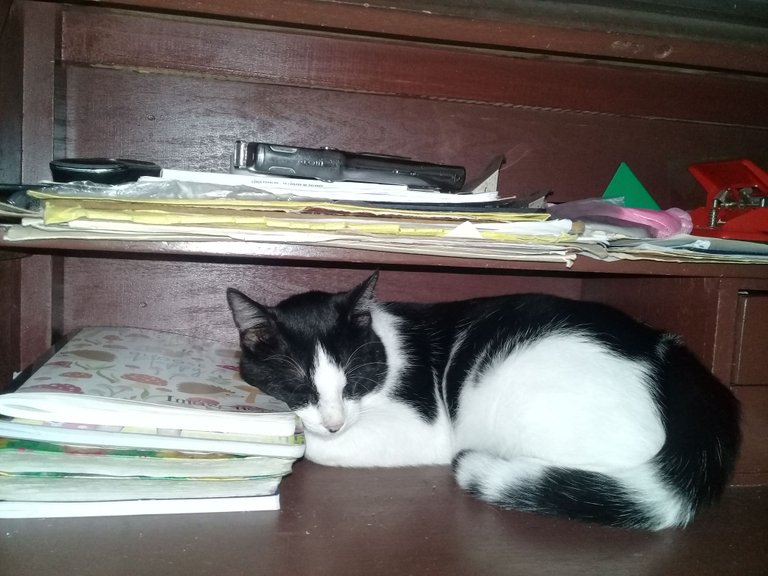 ---
Espero que cada día que pase seamos más y más las personas que adoptemos, dando mucho amor y cobijo a estos angelitos que merecen respeto y una mejor calidad de vida. Pronto les compartiré más aventura vividas con Tuko.
---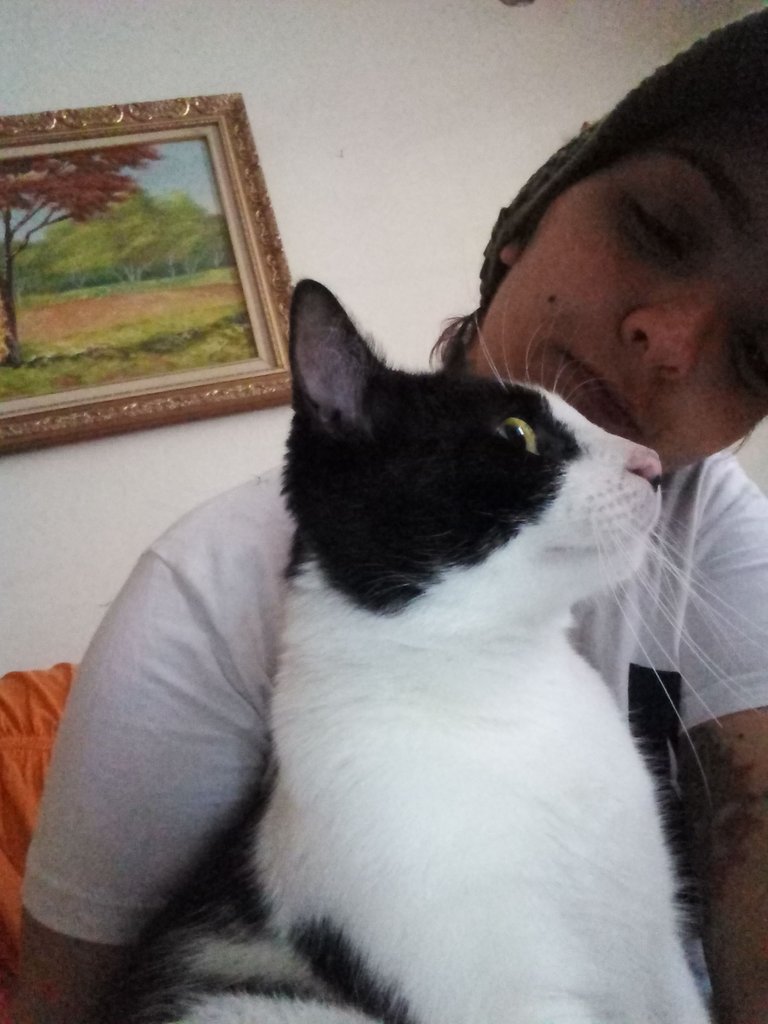 ---

---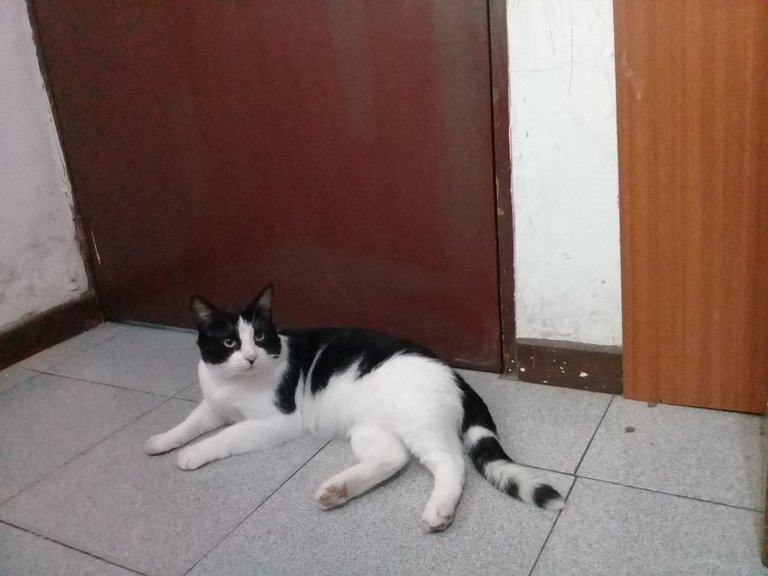 ---
Greetings to all the beautiful community of @hivepets, I hope you are having a wonderful week with your loved ones, including your furry ones. Today I want to introduce you to Tuko, our new family member, who stole our hearts from the very first moment.
On May 1st of this year we adopted this sweetie, his name before being with us was Gio, however since he came to our home we called him Tuko and he responded in a very affectionate way, as if he knew us all his life, and taking over every corner, for example my closet hahaha filling everything with his beautiful fur.
---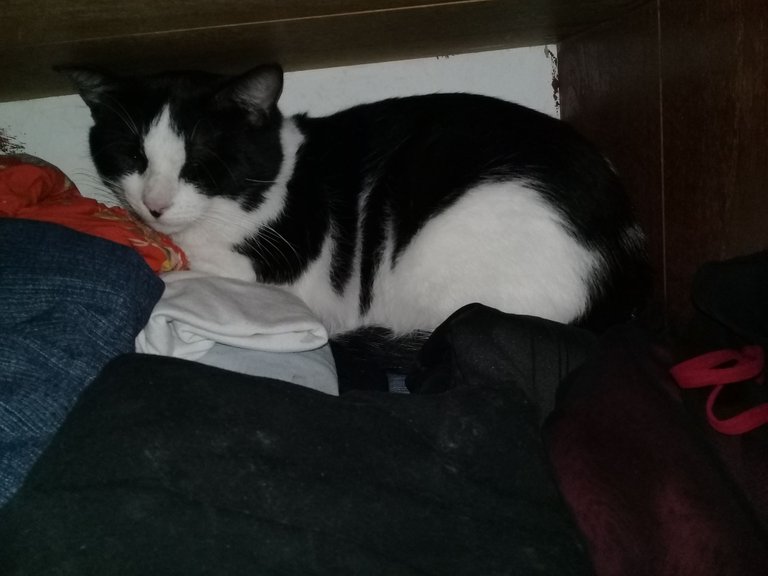 ---
His rescuer told us that he was a little injured, he had an injury in one of his paws and in his left eye, however she wanted to take care of all those expenses and also his sterilization, vaccination and deworming before he came to us. And it is definitely something that I am very grateful for because I could notice that there are still people full of love towards animals and that why we must continue adopting and giving a home to all those little angels that without communicating with words fill us with love every day.
---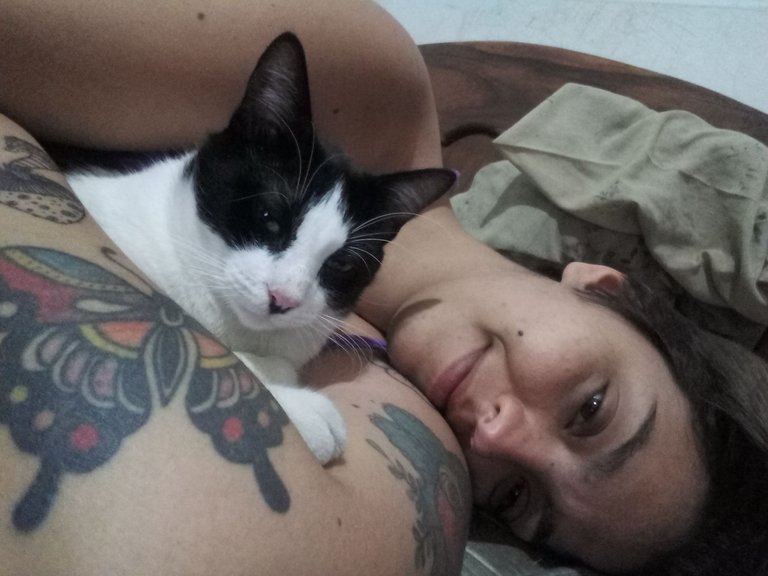 ---
Before adopting him and making him part of our family, we thought a lot about it because we knew it was a big responsibility, since these little beings will always depend on us and the care we must give them, but after a month and six days, I am more than sure that we made the right decision. Although they say that they choose their owners and maybe that is what happened from the very first moment.
---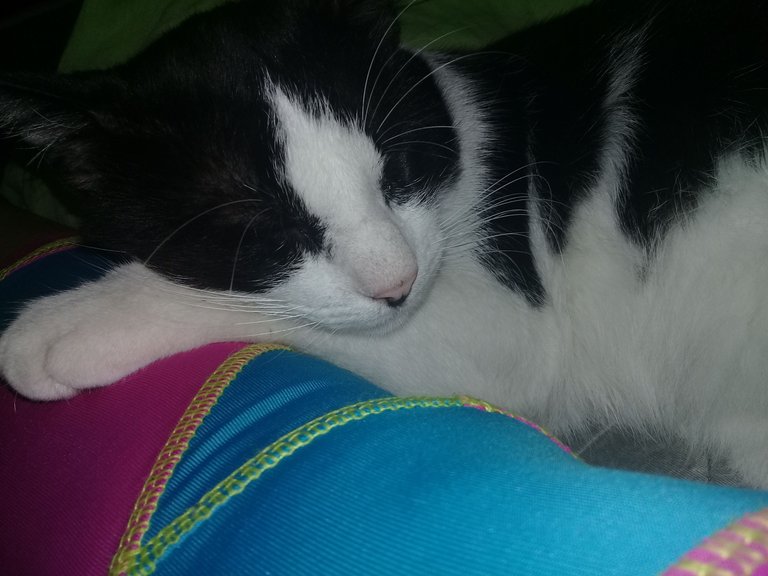 ---
I work as a private teacher at home to elementary school children (among a thousand other things hahahaha), and also in a way, I was worried about how he might behave with the children while I teach, however from the first day he shared with them there was such a nice interaction that while I teach now he lies down for a while to rest in his notebooks.
---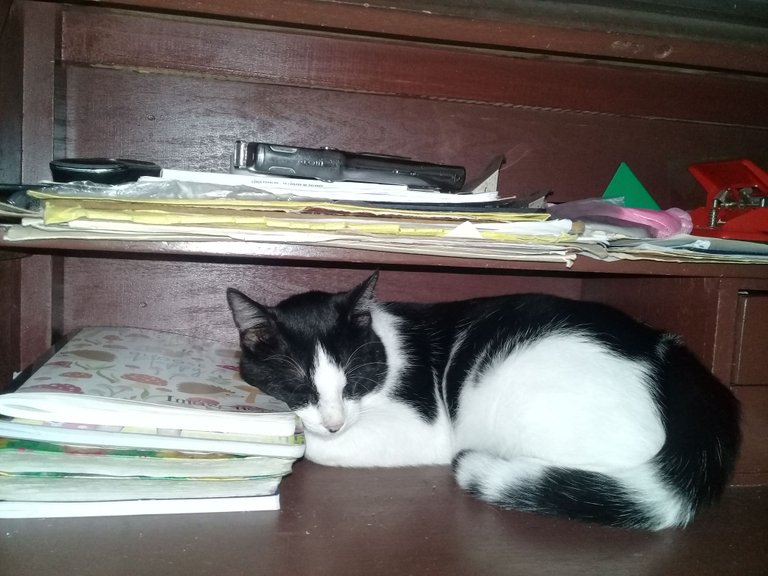 ---
I hope that every day that passes it will be more and more the people who adopt, giving lots of love and shelter to these little angels who deserve respect and a better quality of life. Soon I will share more of my adventures with Tuko.
---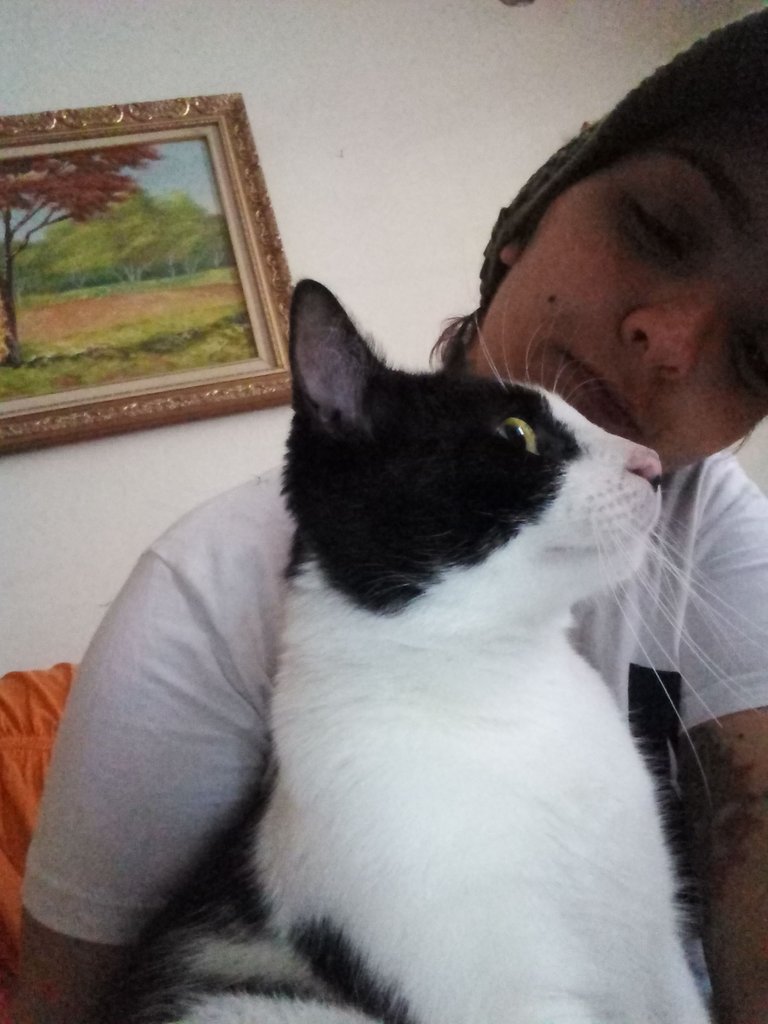 ---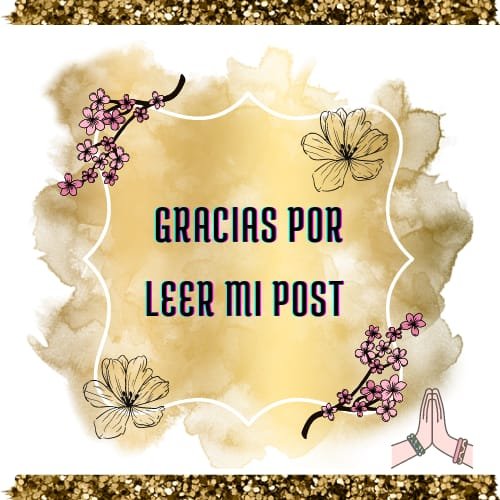 Fotos de mi propiedad | Photos of my property
Traducción hecha en Deepl | Tranlation made in Deepl

---
---
---