Pakenham: Small Town Idyll on the Banks of the (Other) Mississippi

One of the things I've always loved about living in Ottawa, Canada is that while my hometown is a world capital city, it is like an urban bullet hole in an otherwise rural setting characterized by vast swaths of farmland and green space. (In terms of land use, Ottawa itself is 80 percent rural, as many outer rural municipalities were absorbed by the municipal amalgamation of 2000, which I had covered quite extensively in my previous life as a community newspaper reporter.)
Needless to say, if you live in the urban core of Ottawa, you don't need to travel very far (nor even necessarily leave the city itself) to explore quieter and more lush settings, as evidenced by my recent pilgrimages to Burritt's Rapids and Ashton Village.
Continuing in that vein, I recently ventured to Pakenham, Ontario, located within the adjacent greater municipality of Mississippi Mills. In winter, Pakenham is known as a downhill skiing destination, but in the warm season, however, it still has much to offer as a getaway from the hustle and bustle, be it gorgeous scenery, relaxing by the rapids at 5 Span Bridge Park, or any one of a number of outdoor activities.
In and around the "main drag", Graham Street
Pakenham's main thoroughfare is its particular stretch of County Road No. 29, also known locally as Graham Street, which runs north and south through town along the Mississippi River. (To be clear, this Mississippi is a tributary of the Ottawa River, and bears no relation to the more famous river that bisects nearly the entire United States.)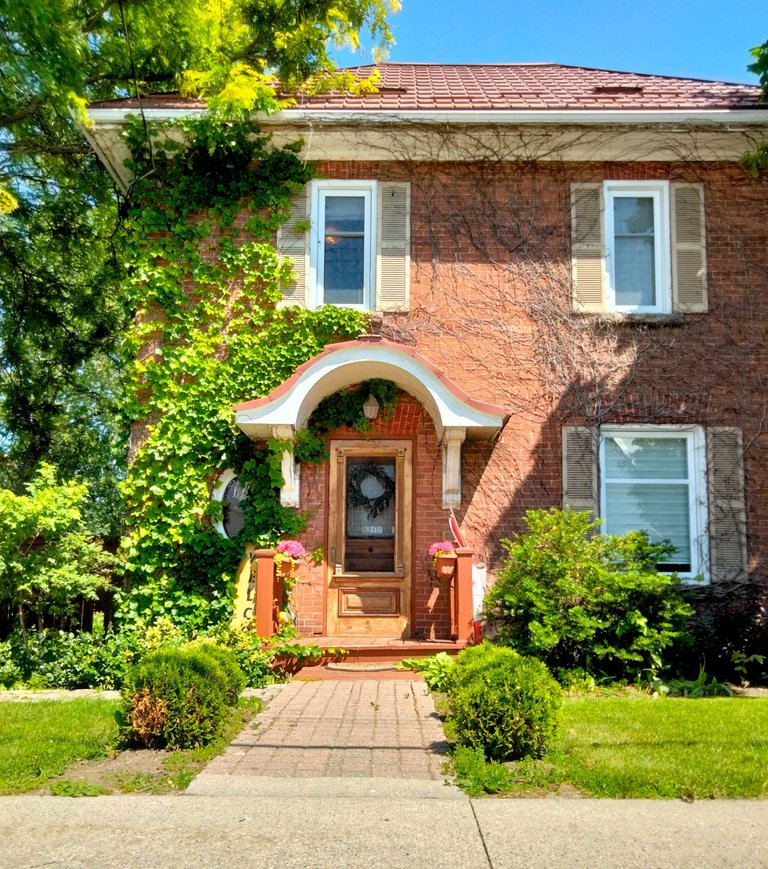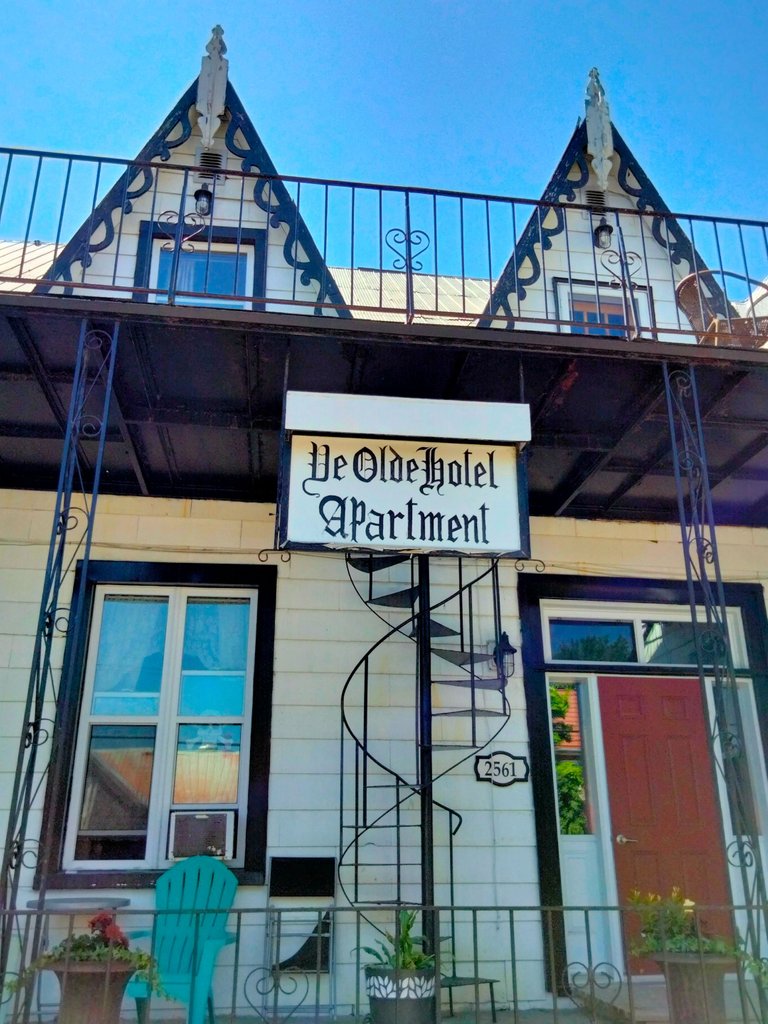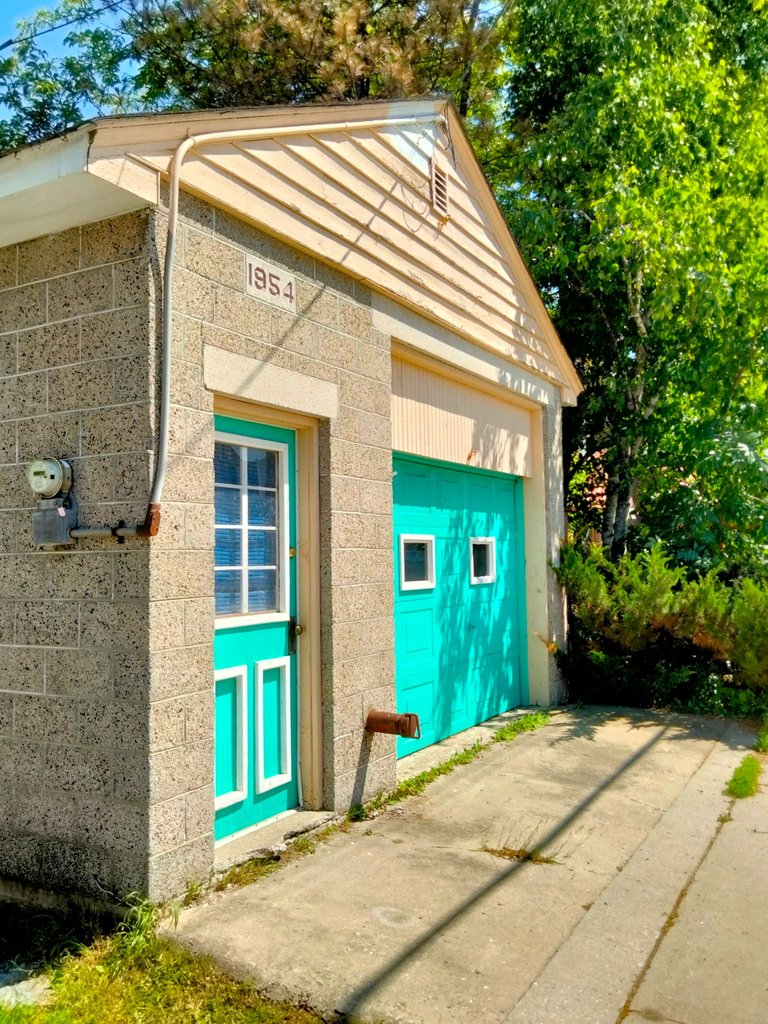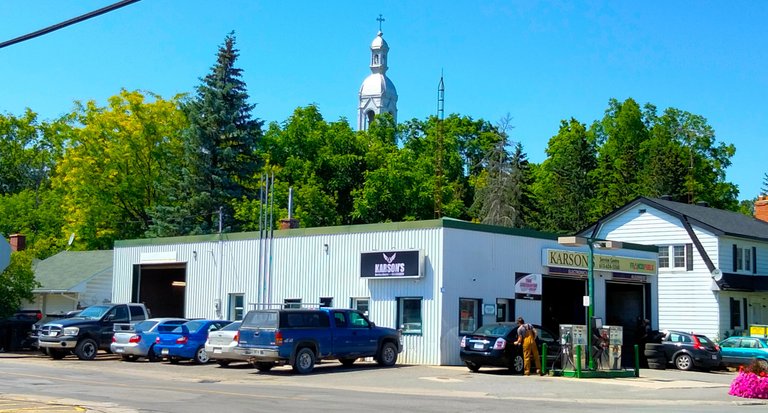 One of the main intersections in town, at Graham Street and Waba Road. Many views in town are punctuated by the steeple of St. Peter's Celestine Catholic Church.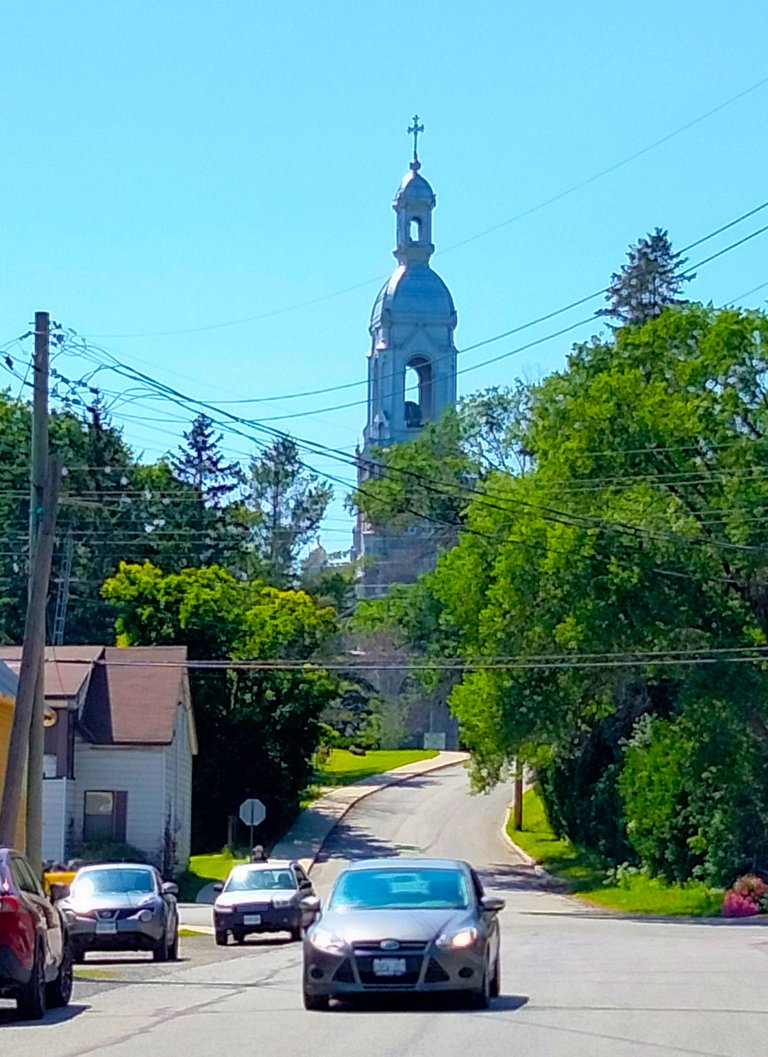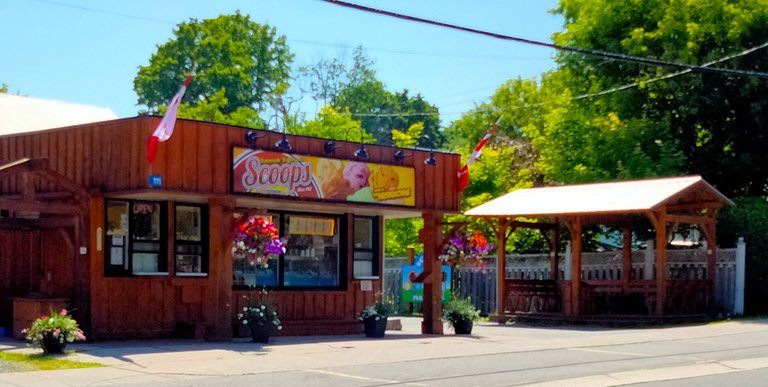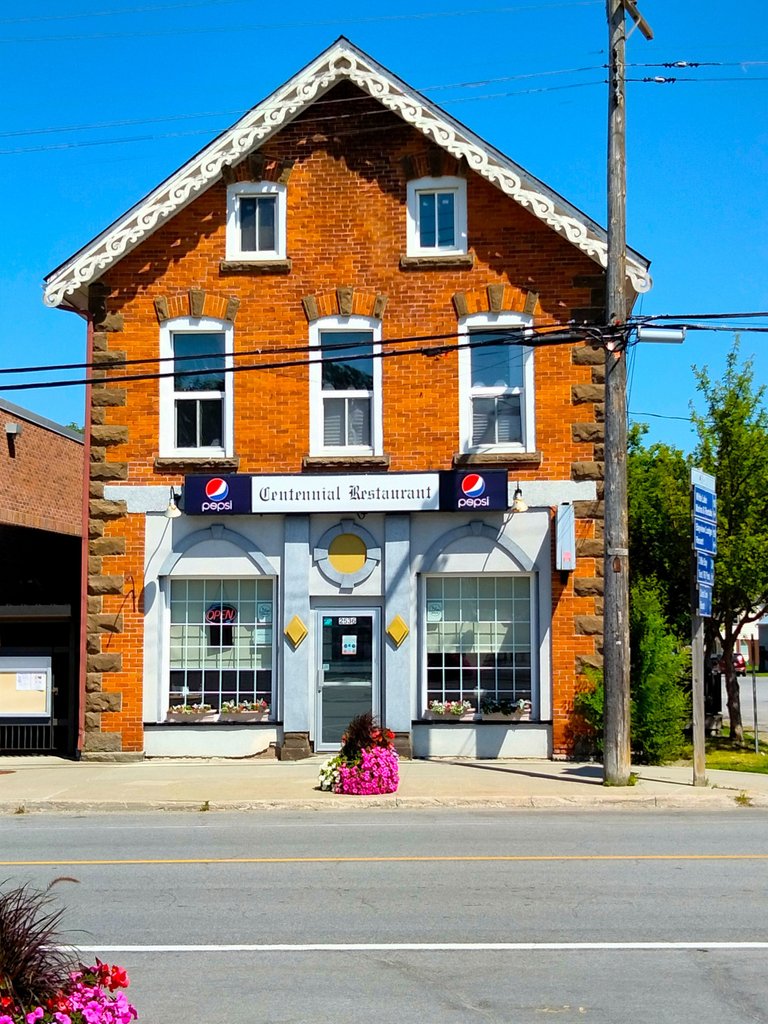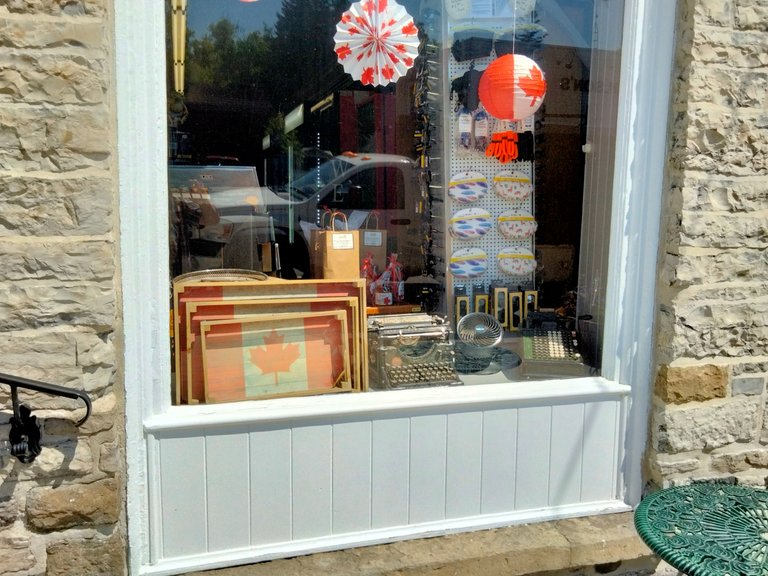 The Pakenham General Store, established in 1840, holds the distinction of being the oldest general store in Canada continuously operating in its original building. Shown above is the store's front display window.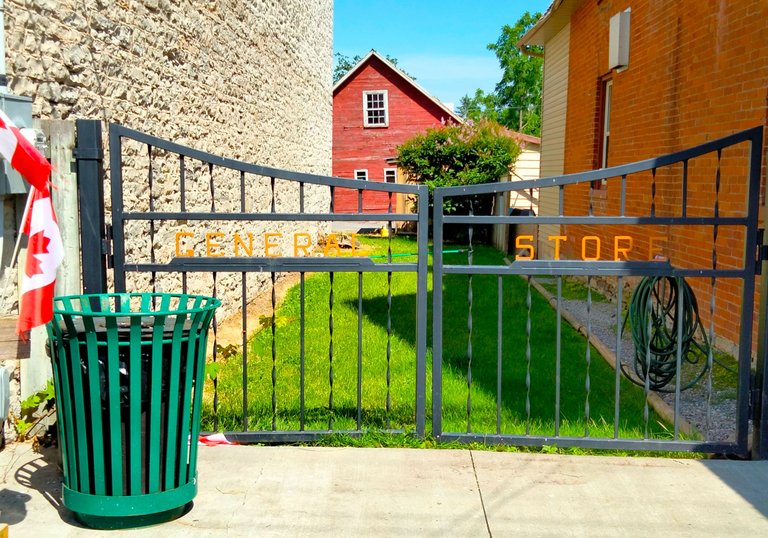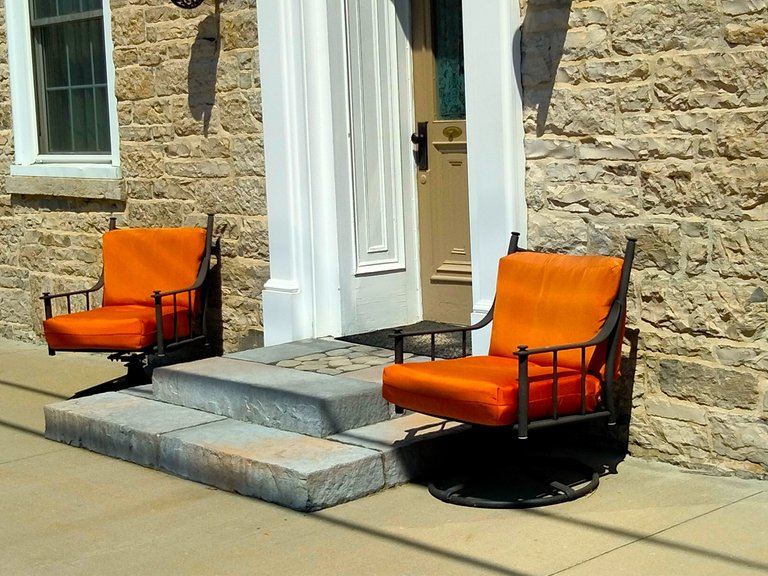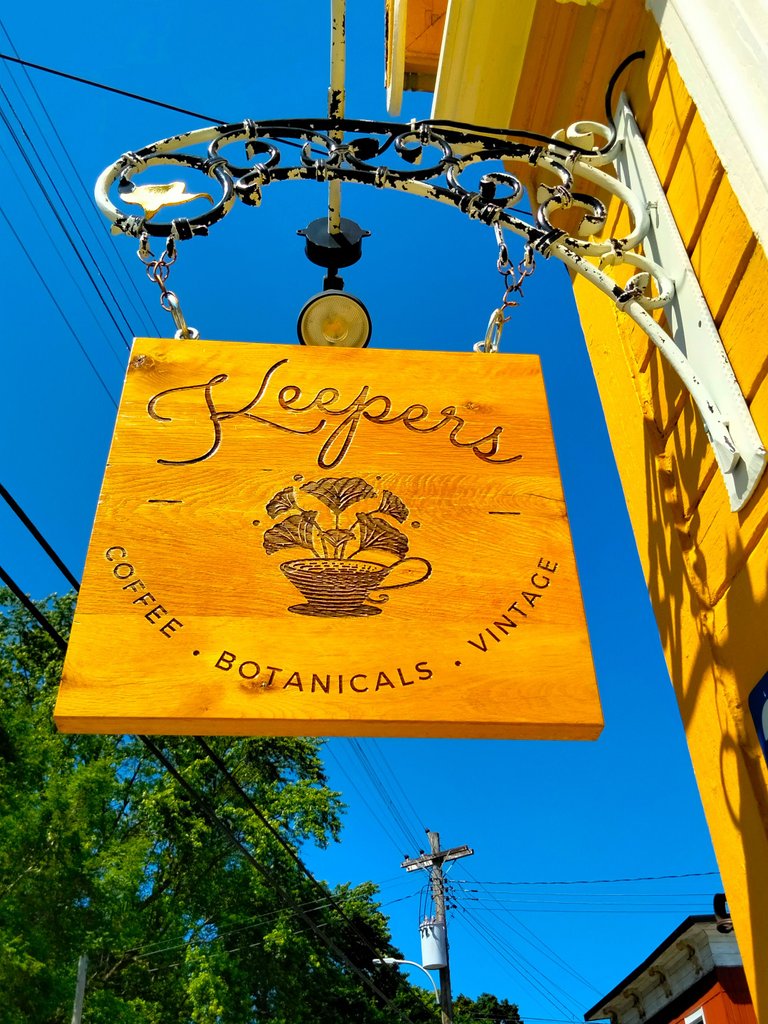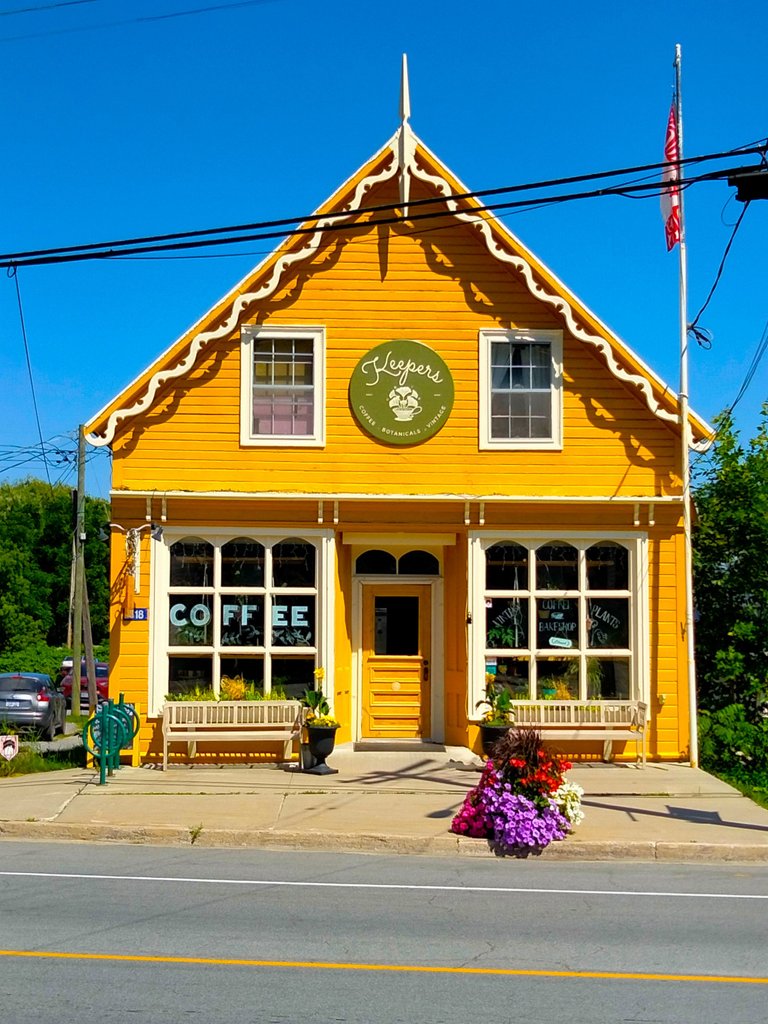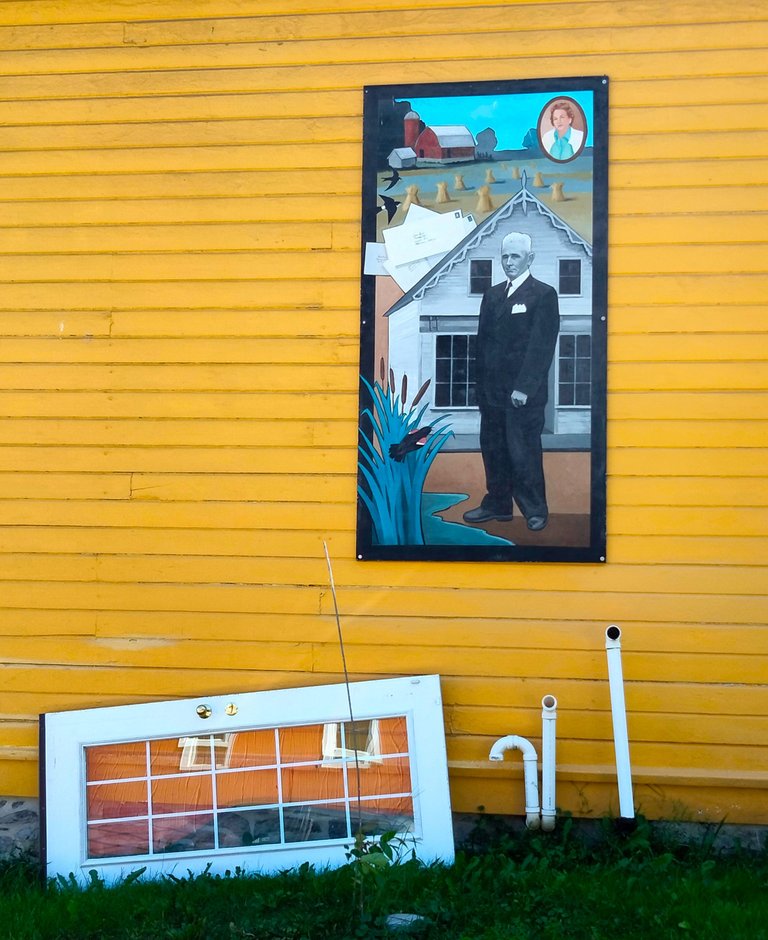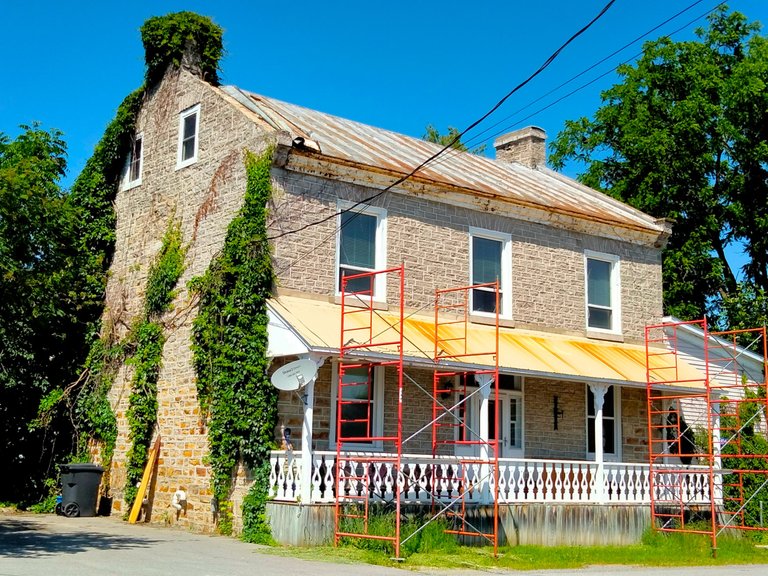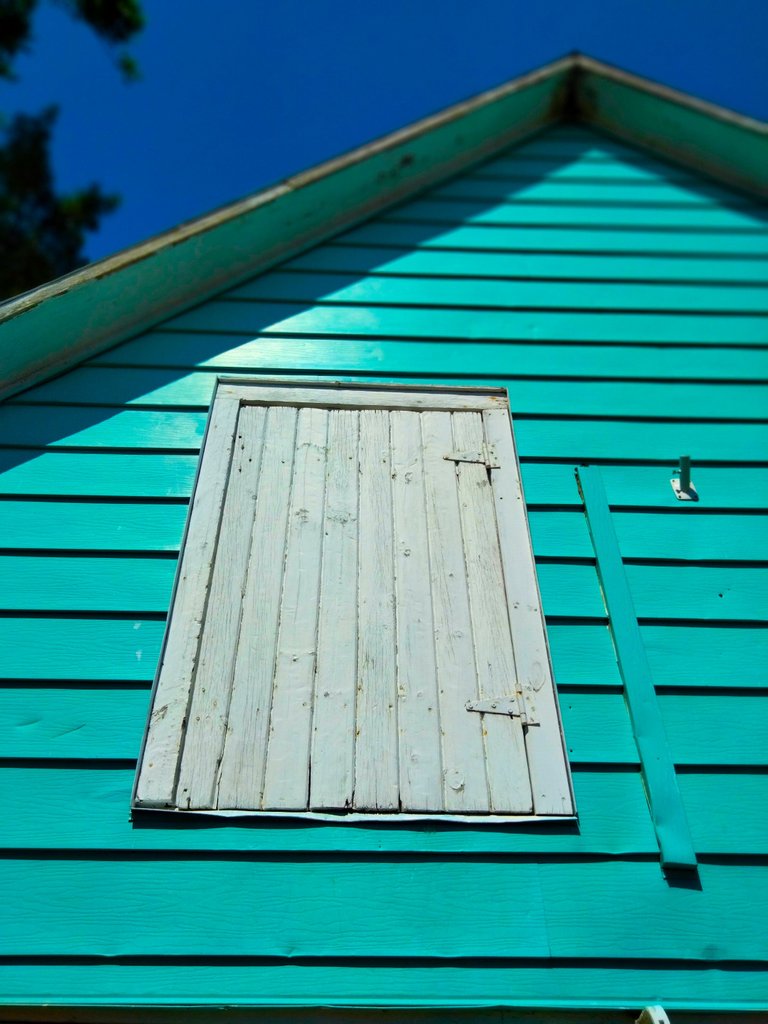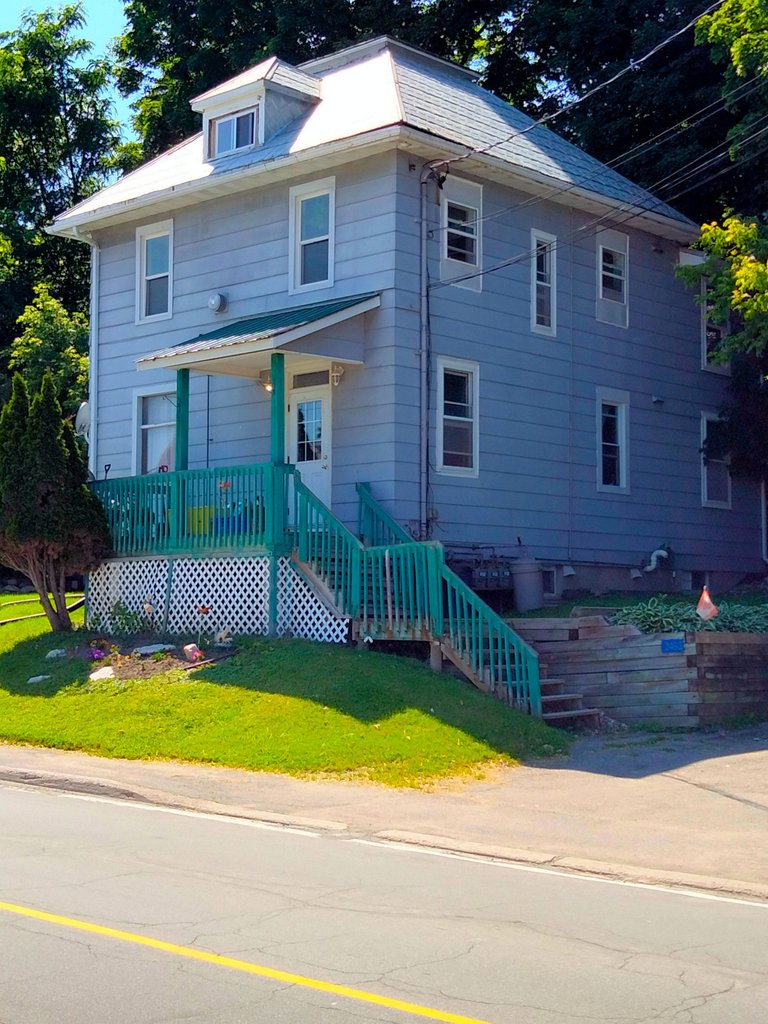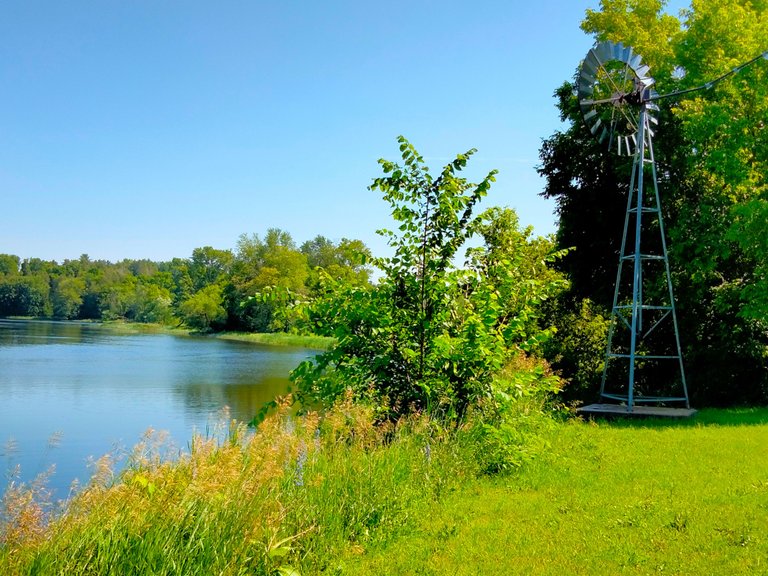 5 Span Bridge
Pakenham's 5 Span Bridge, built in 1903 from locally-quarried stones, is thought to be the only one of its kind outside of Russia. On this particular visit I decided to spend some extra time exploring the area of the bridge on foot, first from the western side.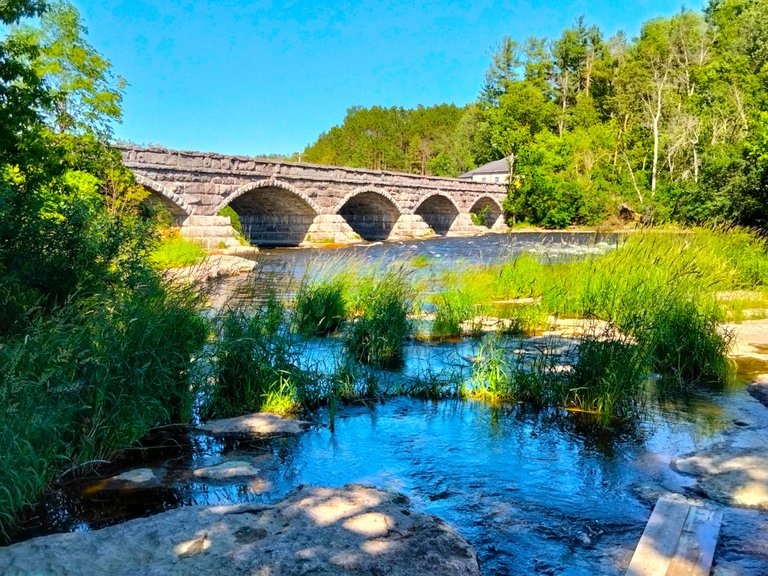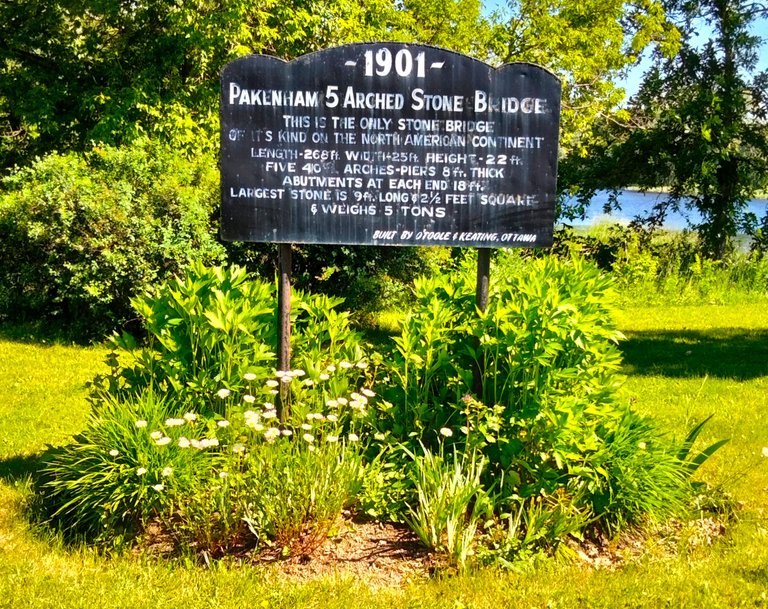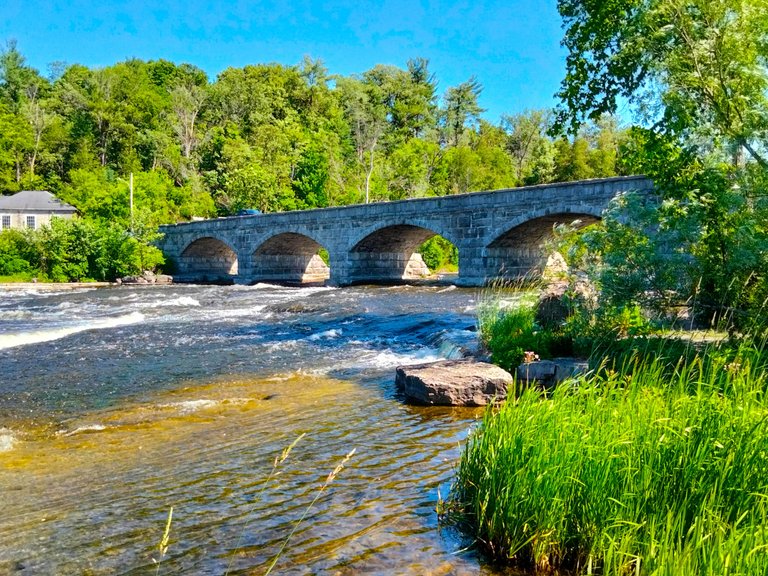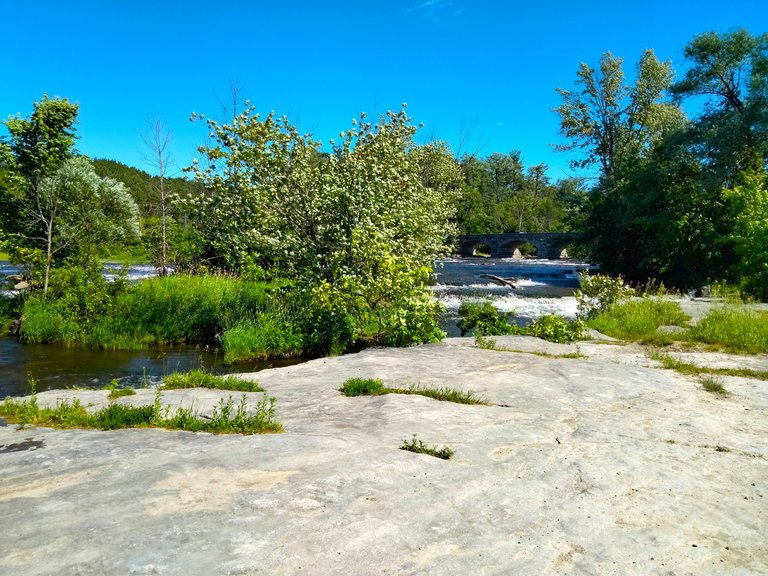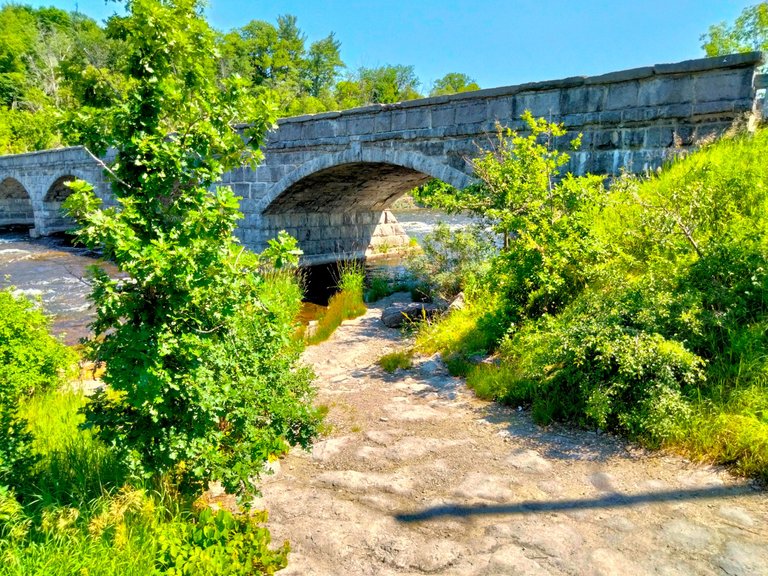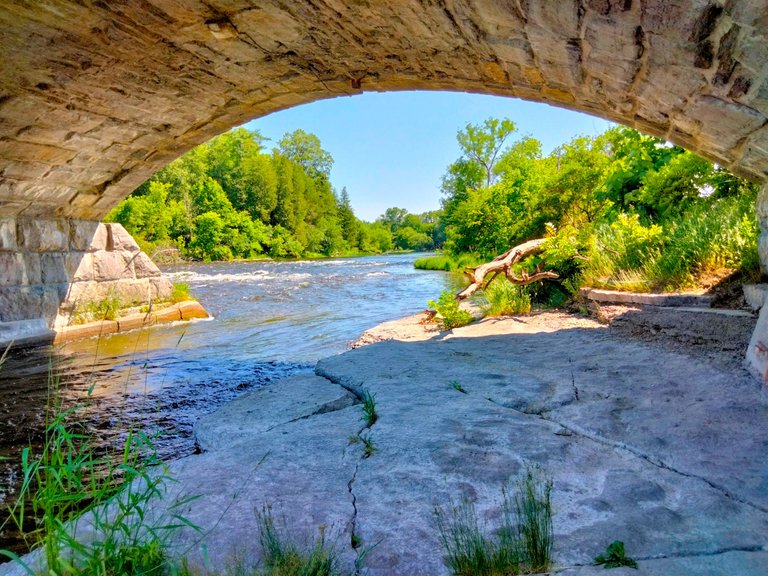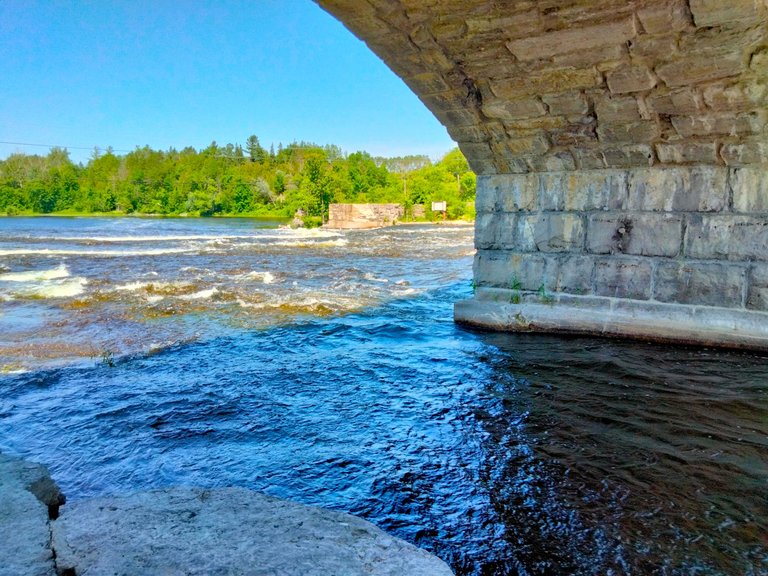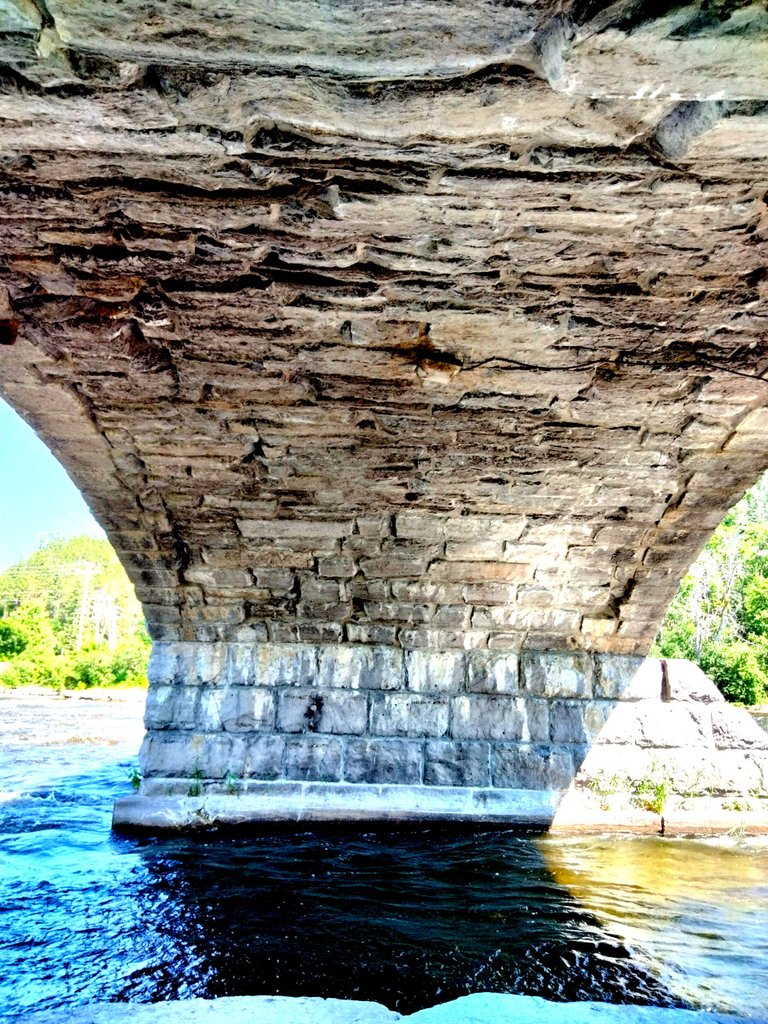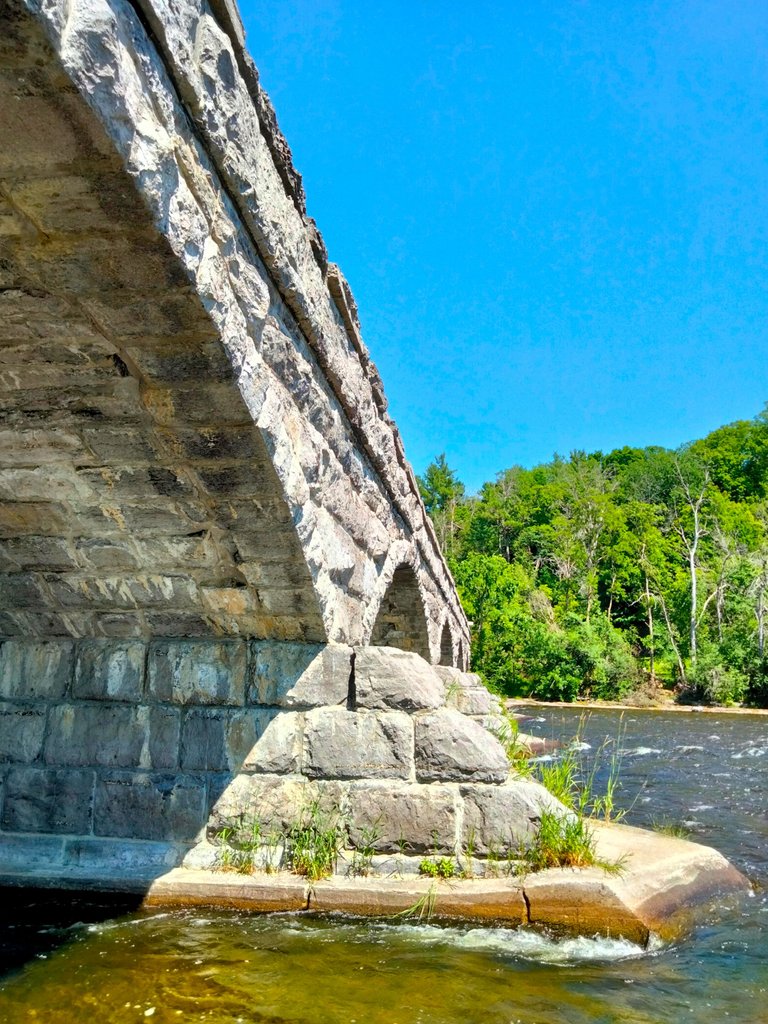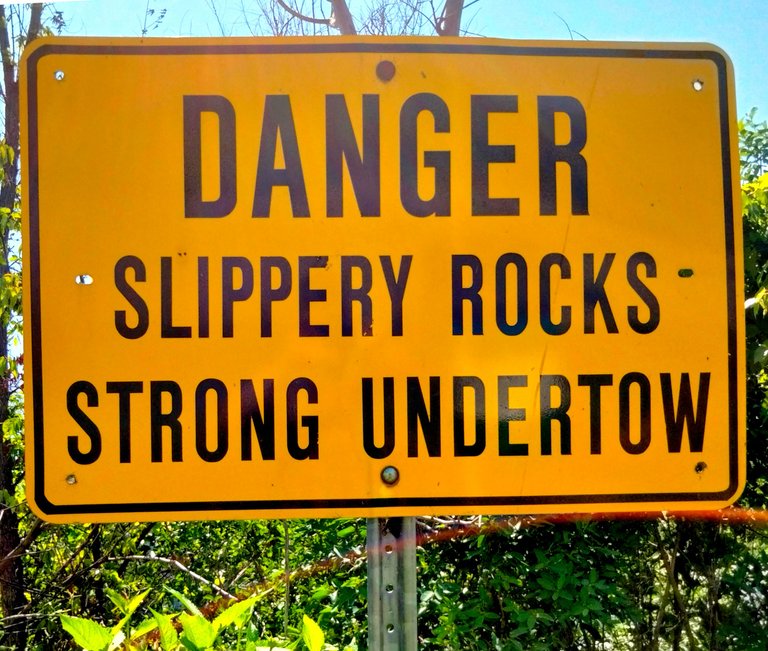 After crossing to the eastern side, you are greeted with a now-derelict stone building that until somewhat recently had housed a gallery and a boutique...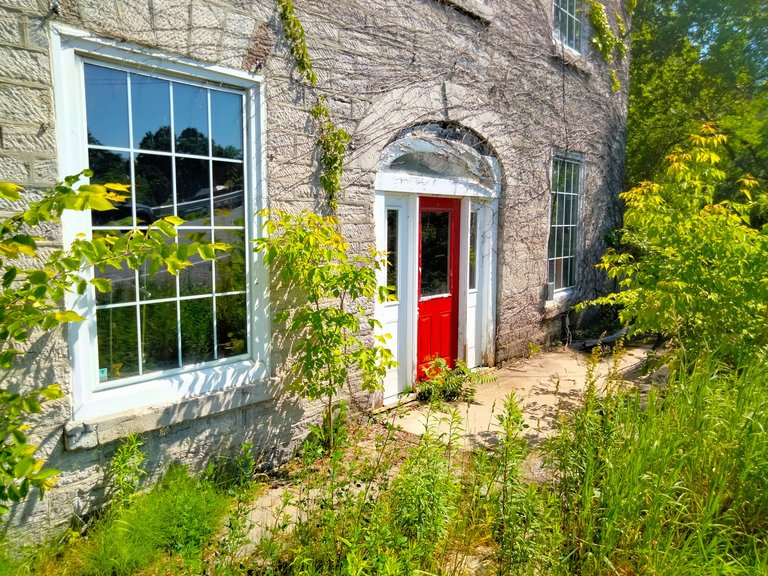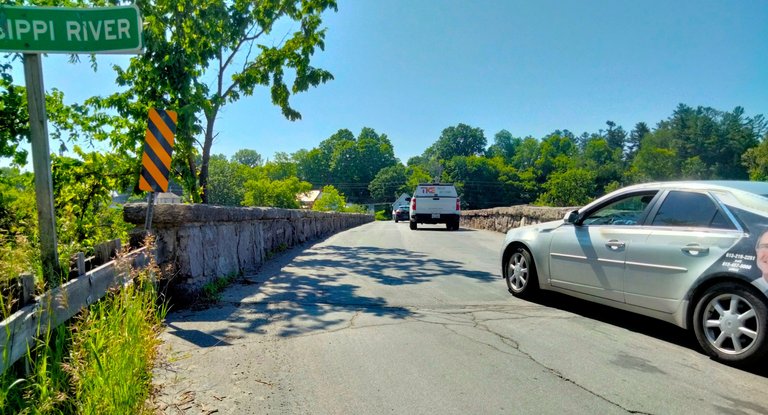 A westward view of vehicles crossing the bridge.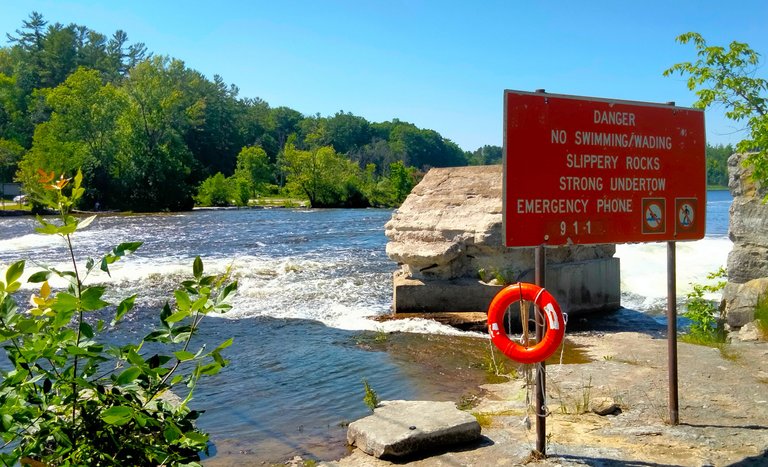 Along the shoreline northeast of the bridge is the Pakenham Bridge Conservation Area, which has what appears to be the remains of former stone structures of some kind. (As of this writing, I have no idea what said structures were.)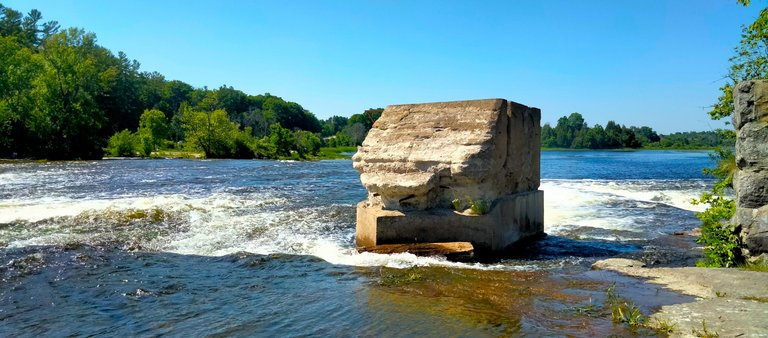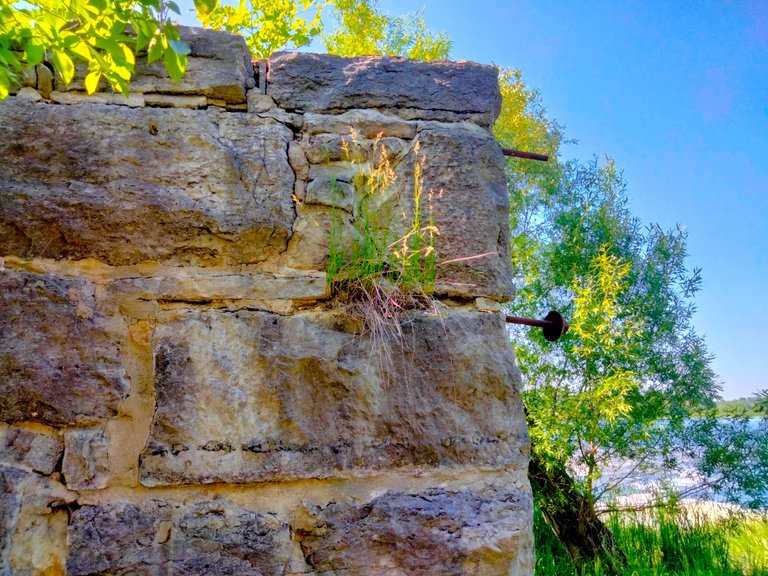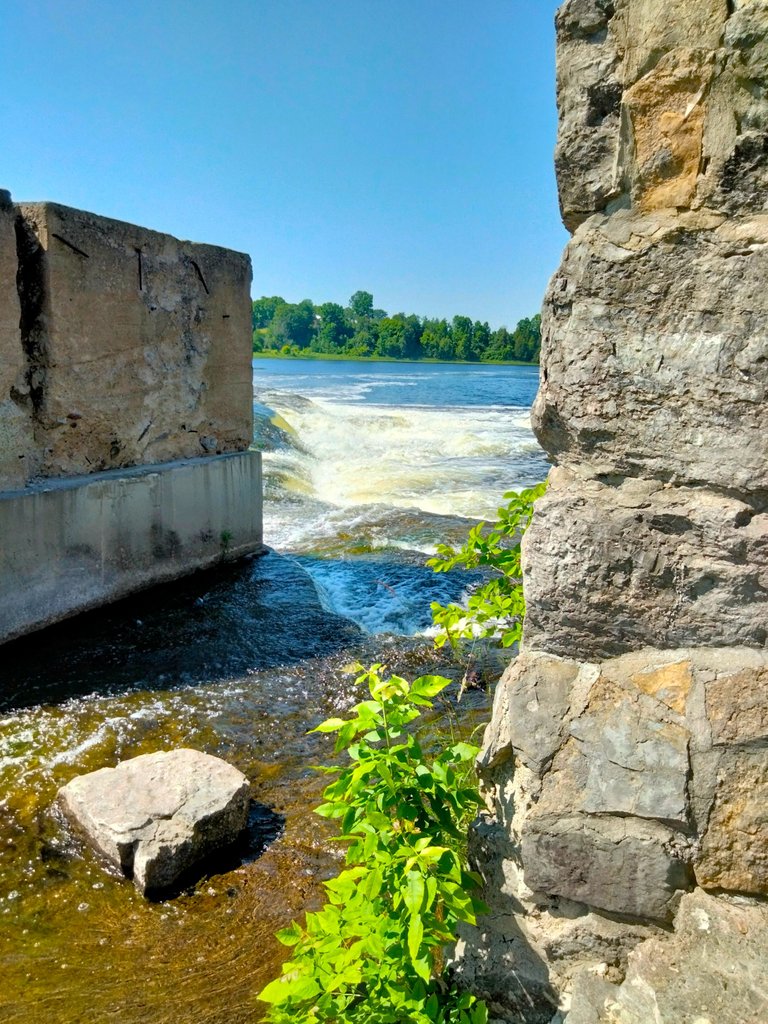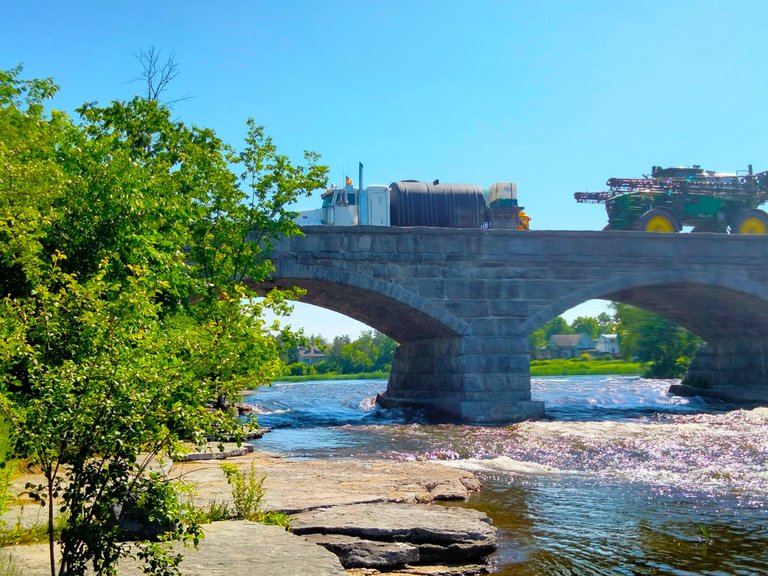 This shot of farm equipment crossing the bridge shows that this landmark, far from being just a tourist attraction, was constructed to serve the local economy, which in this case appears to be mainly agricultural. Furthermore, it reminds me that "economy", in and of itself, isn't merely about spreadsheets, profits vs. losses, and theoretical bafflegab for policy wonks--rather, most (if not all?) of the things you see in a community, whether pieces of utilitarian infrastructure such as a bridge, or time and energy spent on beautification of property, are all outward manifestations of "economy".
Perhaps "economy", beyond the household level, should be more properly defined of as "community lifeblood"?
---
---