Quien cae y sigue nunca es débil | One who falls and follows is never weak (SPA-ENG)
Versión en español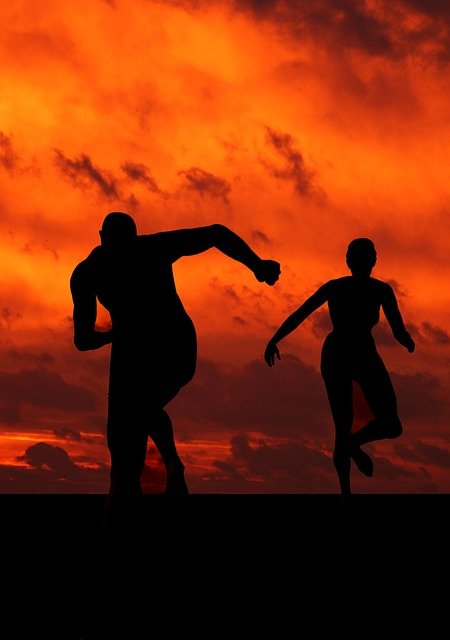 Quien cae y sigue nunca es débil
Él tiene la actitud para ser un vencedor en la vida, pero para su desgracia, nadie cree en él.
Así que el camino al éxito en todo lo que emprende, siempre está lleno de obstáculos mientras que la gente lo menosprecian por la dulce apariencia y finos modales.
Todos le gritan que el mundo es de los fieros y aguerridos, un espíritu combativo que no ven en él.
No obstante, él hace caso omiso de las críticas, haciéndose de una coraza impenetrable y manteniéndose fiel a sus convicciones.
Con cada tropiezo y caída, siempre fue capaz de levantarse sin ayuda, aprendiendo de las raspaduras sin perder el norte.
El tiempo fue pasando, los supuestos aguerridos y fieros, cayeron casi todos con la excepción de quien era el responsable de las zancadillas.
Él intentó apartarse del camino en que todos cayeron. No era miedo, tan solo no estaba en la ruta al éxito que mediante la experiencia eligió.
No obstante, el más fiero y aguerrido lo veía con saña.
Quienes sucumbieron notaron que el de apariencia dulce y frágil, siempre estuvo cerca habiéndole tendido la mano para sacarle del hueco, a pesar de llevar un camino aledaño.
Con el ejemplo se hizo sin querer en un referente digno de seguir.
Un celo bruñido por el aire de superioridad en el más fiero y aguerrido lo carcome al ver como aquel individuo de suave carácter lidera a los caídos.
Decide en ir al encuentro para acabar con él, pero en el intento tropieza y cae al borde del abismo.
Si no fuese por la mano del supuestamente débil nada quedaría de él.
Suspendido lo vio directo a los ojos. Todo fue tan rápido como para pensar o decir algo.
La expectación de los caídos que observaban incrementaba. Alguien entre ellos gritó que lo soltara, pero como siempre, él de aparente hizo caso omiso y halo con tanta fuerza que el más fiero y aguerrido voló hasta caer entre ellos.
Como siempre, él siguió por el sendero que los demás no se atrevían a transitar, mientras murmuraba muy para sí, que el mejor camino no siempre es el más fácil ni corto.
Solo quien cae mil veces y se levanta, evita el abismo fatal.
Fin
---

Una micro ficción original de @janaveda
Imagen de Steve Bidmead en Pixabay

---
English version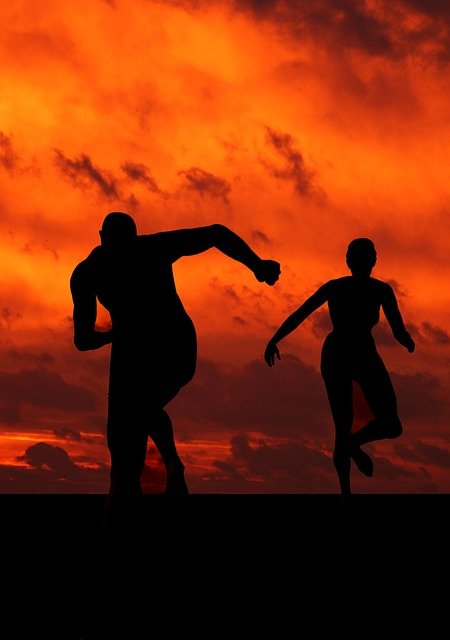 ---
One who falls and follows is never weak
He has the attitude to be a winner in life but to his misfortune. No one believes in him.
So the road to success in everything he undertakes is always full of obstacles as people look down on him for his sweet looks and manners.
Everyone shouts at him that the world belongs to the fierce and battle-hardened, a fighting spirit they don't see in him.
However, he ignores the criticism, building an impenetrable shell and staying true to his convictions.
With every stumble and fall, he always picked himself up single-handedly. Learning from the scrapes without losing his bearings.
As time went by, the supposedly brave and fierce. Almost all fell, except the one who was responsible for the stumbles.
He tried to get out of the way of the path in which they all fell. It wasn't fear. He only wasn't on the road to success that he chose through experience.
Nevertheless, the fiercest and most battle-hardened saw him with viciousness.
Those who succumbed noticed that the one of sweet and fragile appearance was always close by, having reached out his hand to pull him out of the hole despite having an adjacent path.
For example, he unwittingly became a reference worthy of following.
A burnished zeal for the air of superiority in the fiercest and most battle-hardened eats him when he sees how that individual of soft character leads the fallen.
He decides to go to meet him to finish him off. But in the attempt, he stumbles and falls to the edge of the abyss.
If it were not for the hand of the supposedly weak, nothing would be left of him.
Suspended, he saw him straight in the eyes. Everything was too fast to think or say anything.
The expectation of the fallen watching increased. Someone shouted to let go. But, as always. Does ignored and pulled so hard that the fiercest and most fierce one flew away until dropped among the fallen.
As always, he followed the path that the others did not dare to walk while muttering to himself that the best way is not always the easiest or shortest.
Only he who falls a thousand times and gets up; Avoids the fatal abyss and triumphs in the end.
The end

---

An original drabble by @janaveda
Image by Steve Bidmead on Pixabay

---
---